FREE SHIPPING ON ORDERS OVER $200 CAD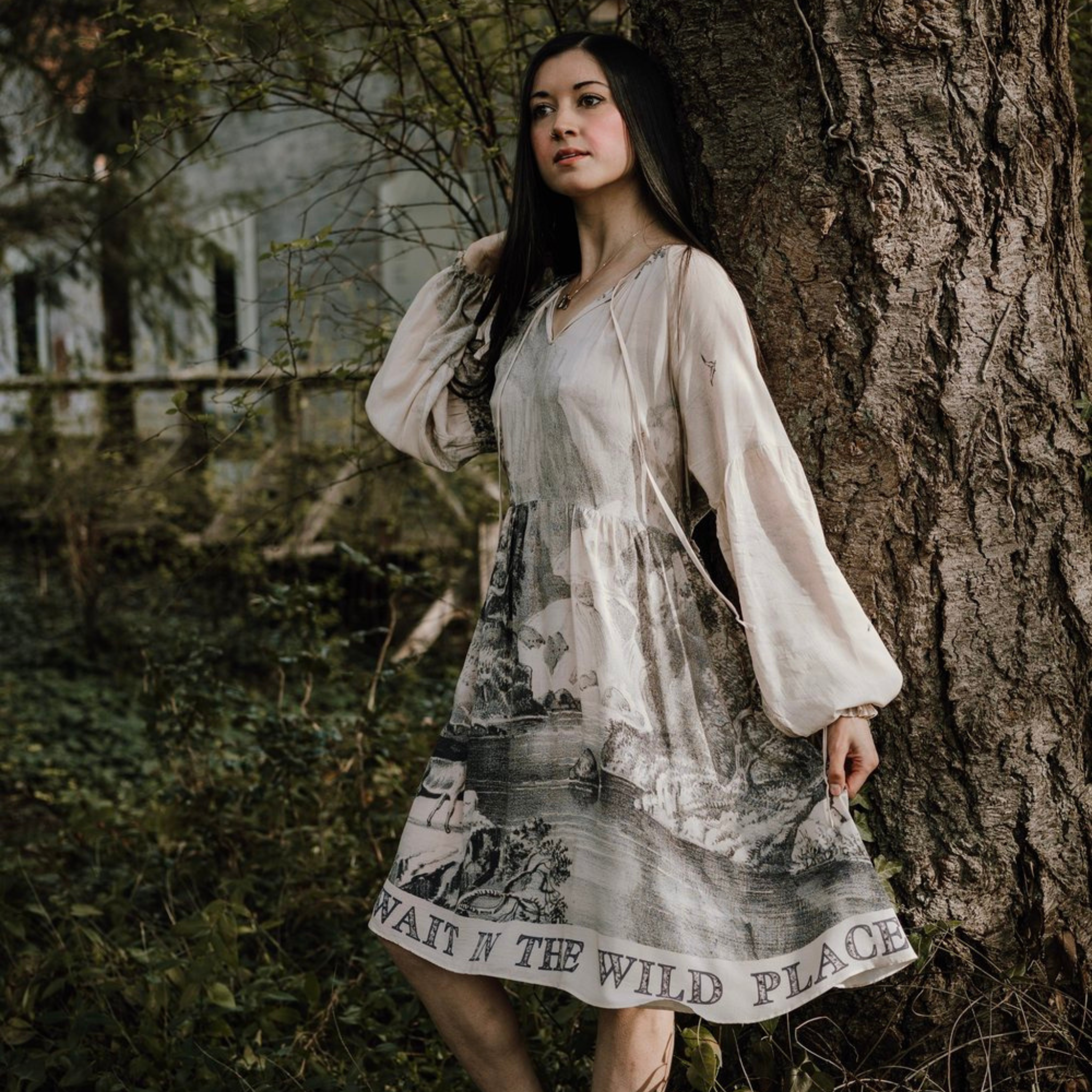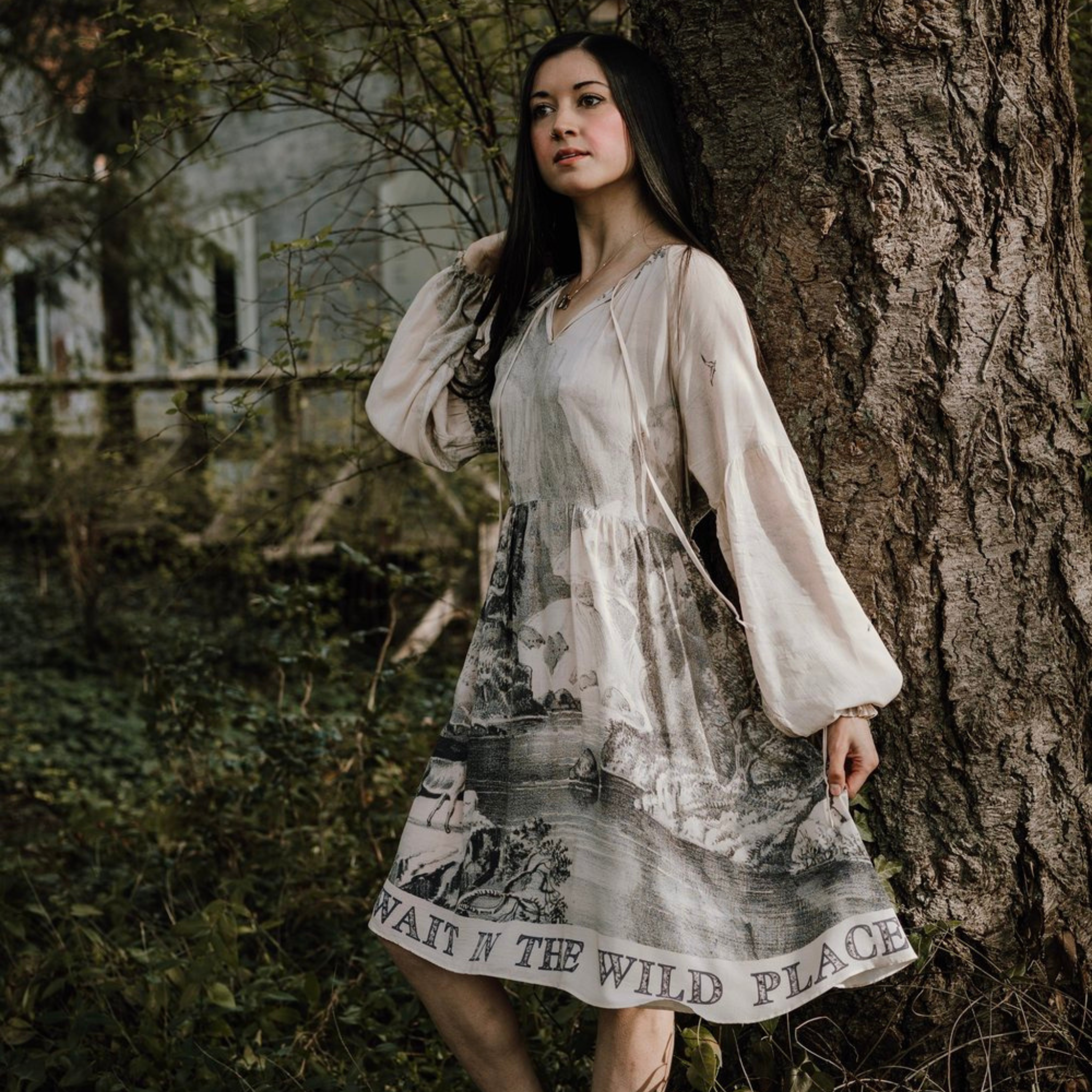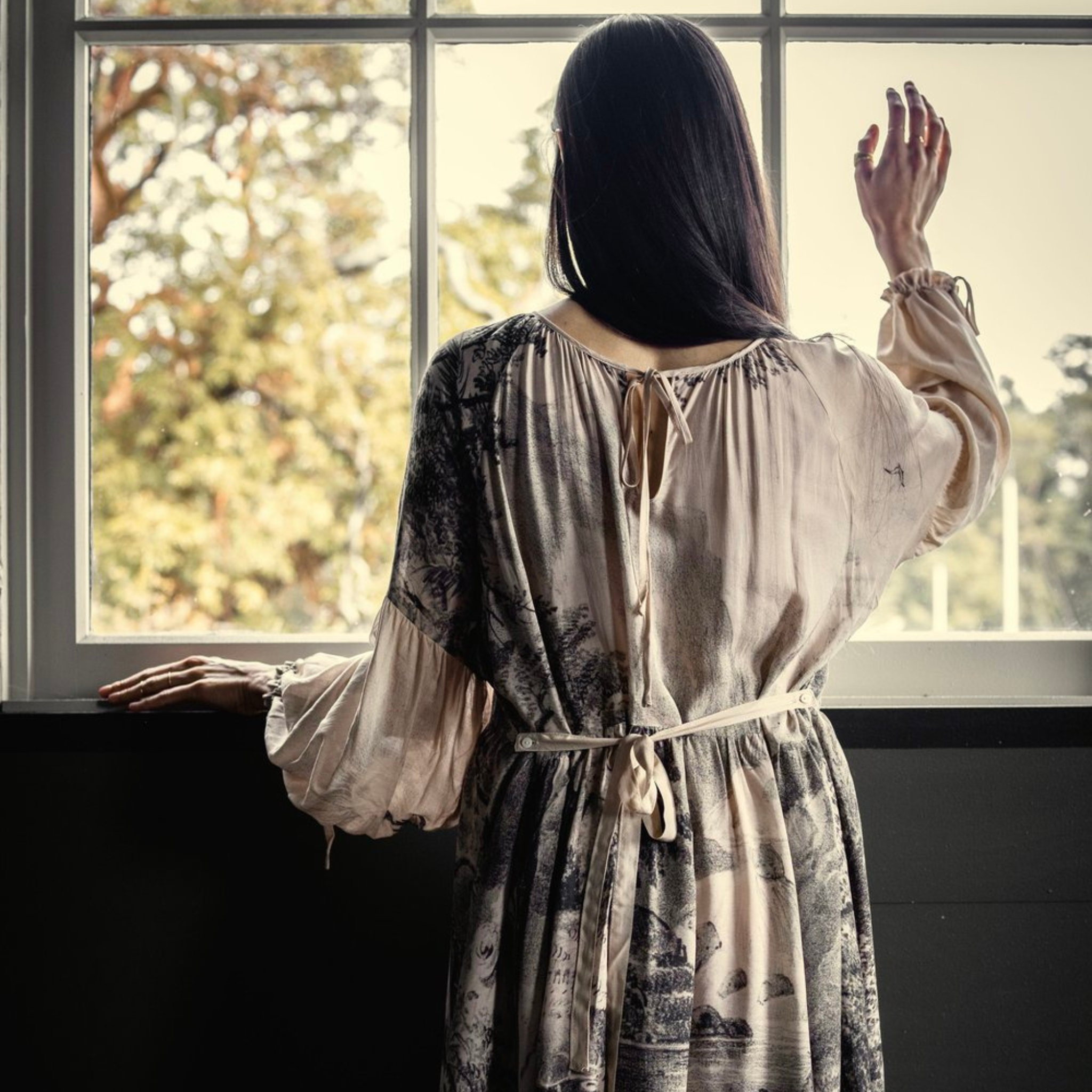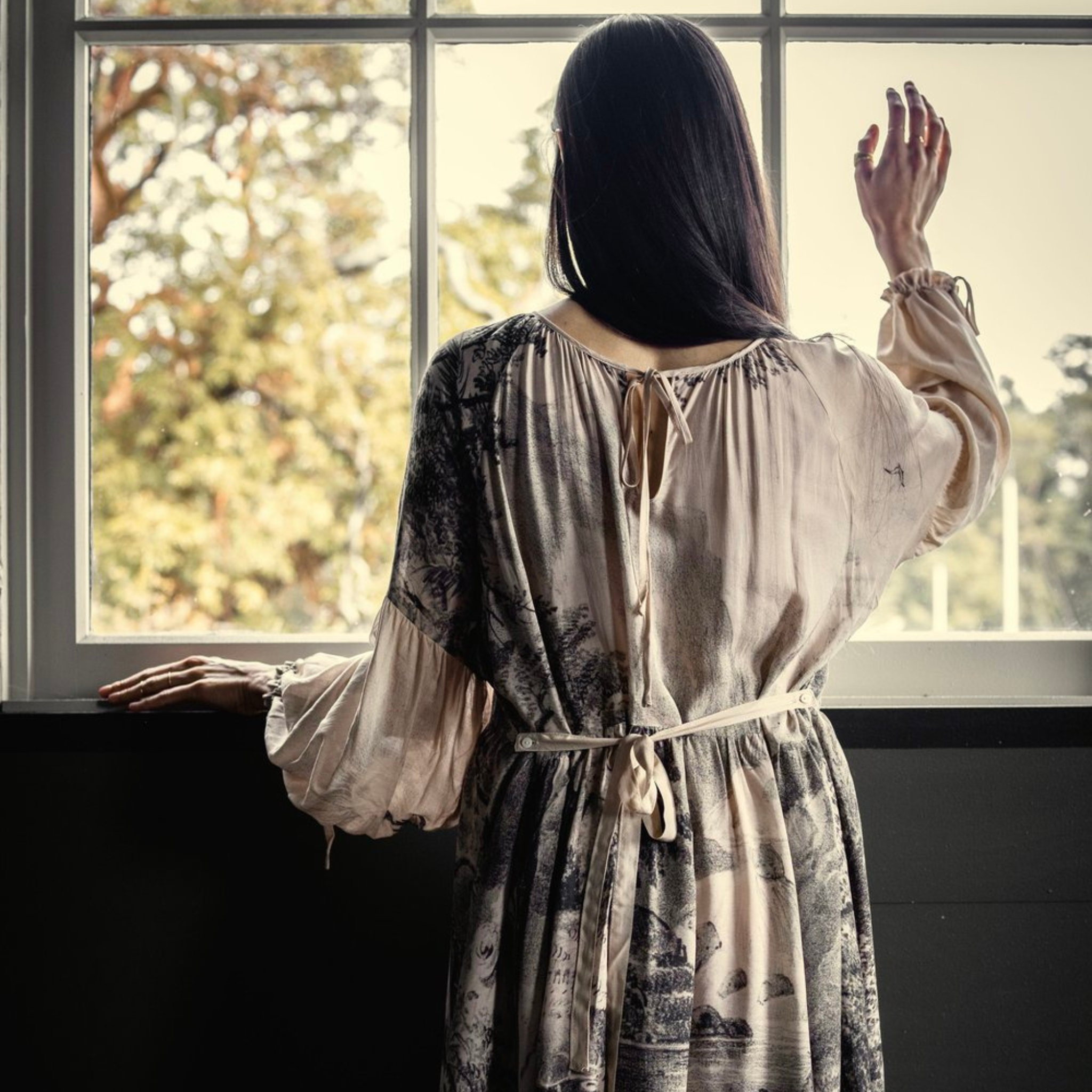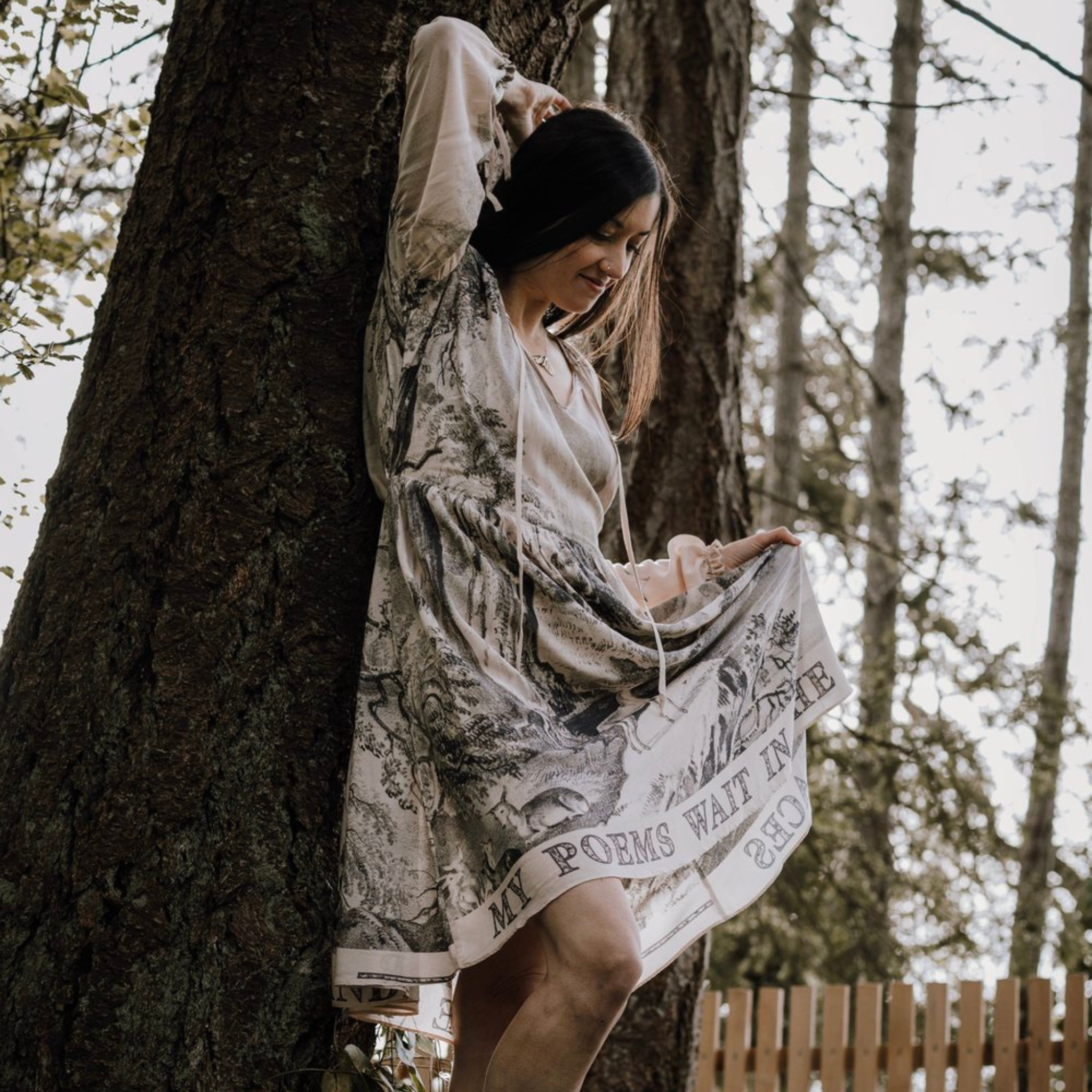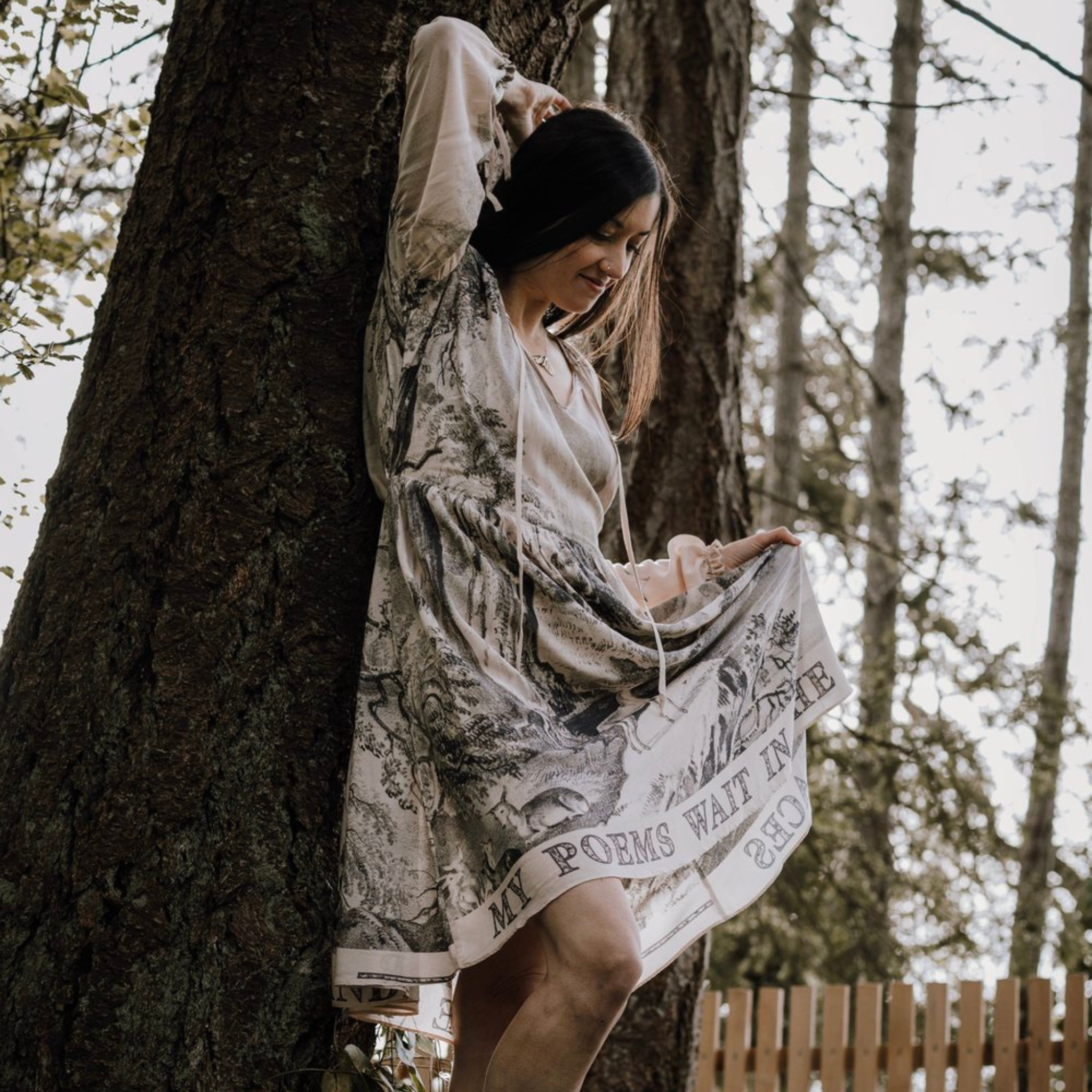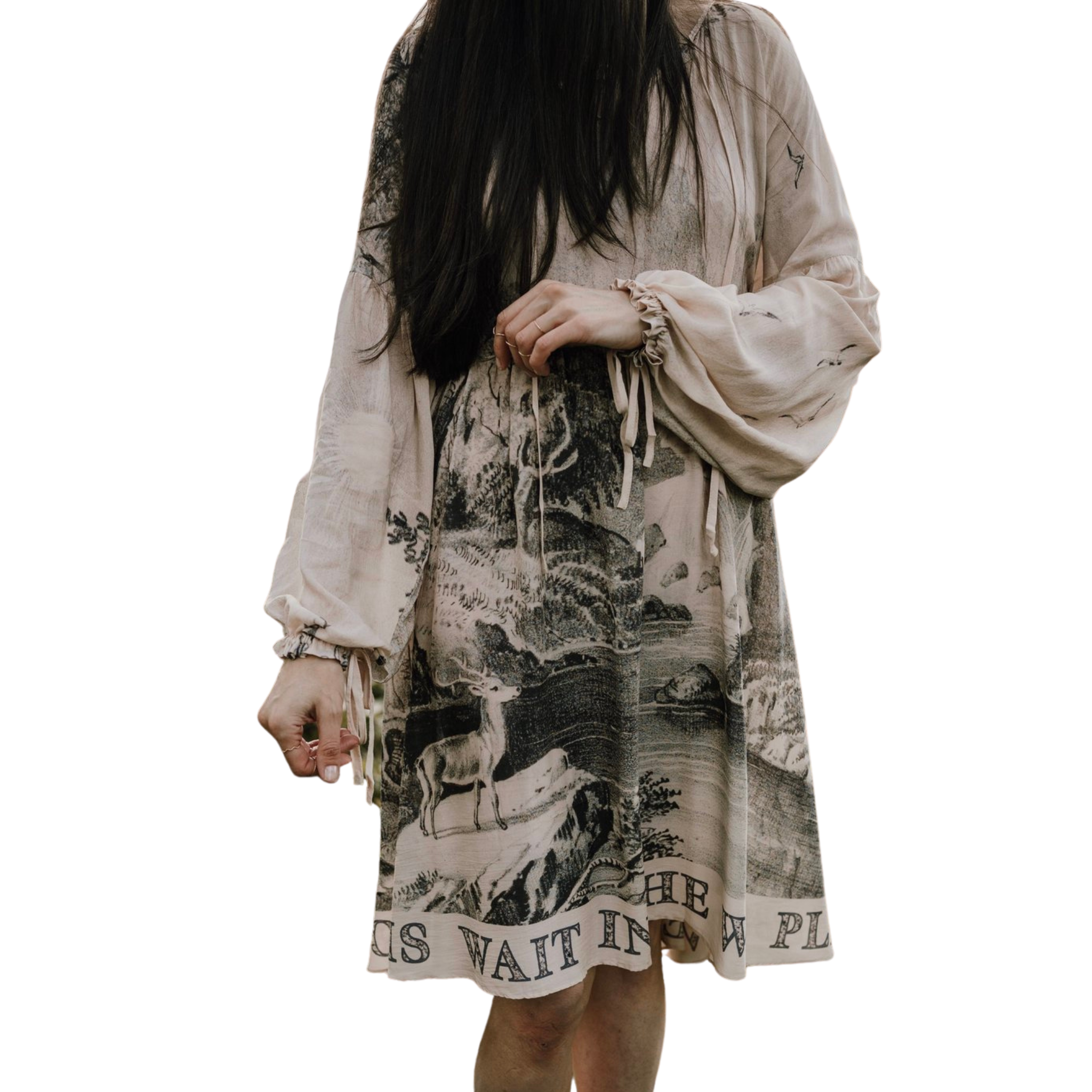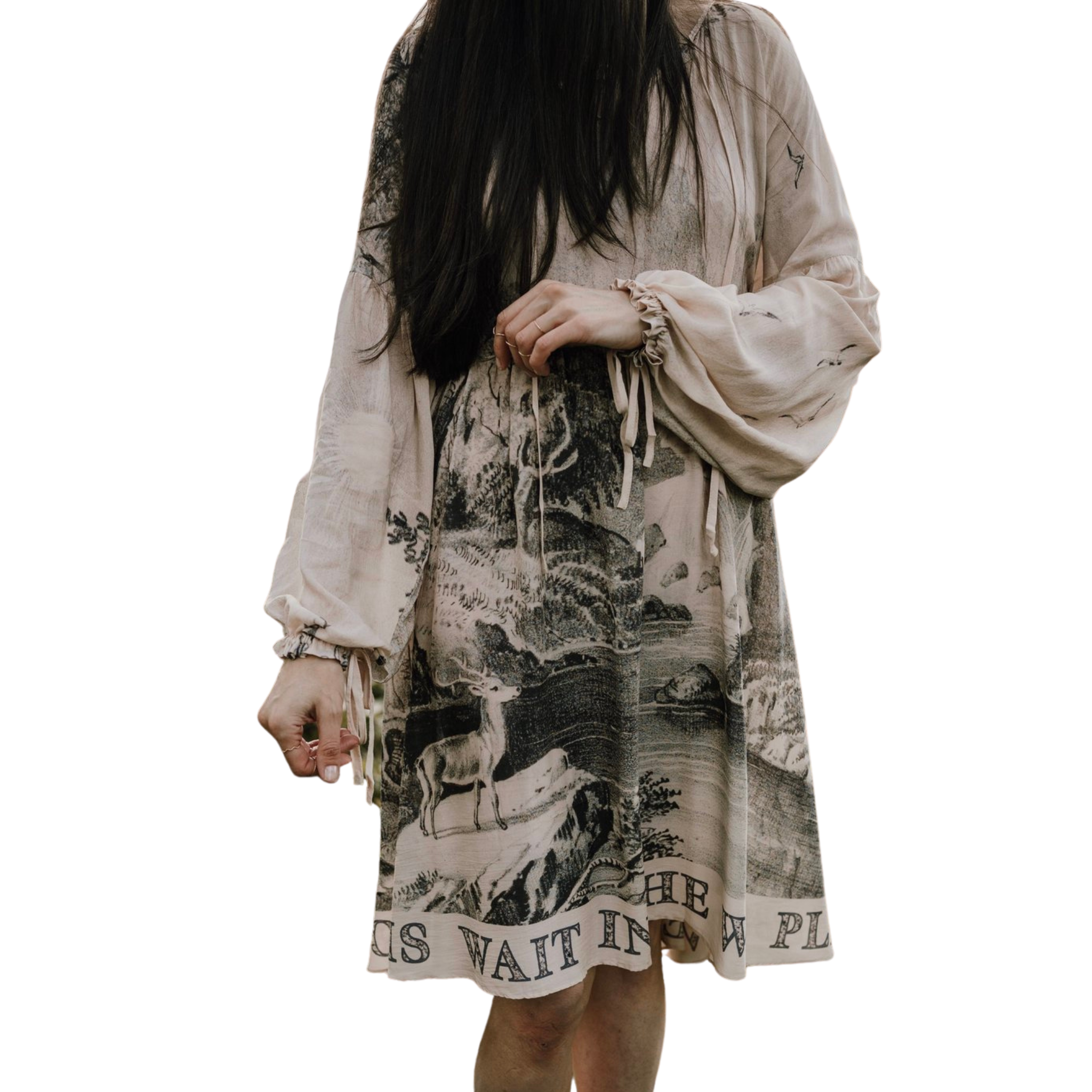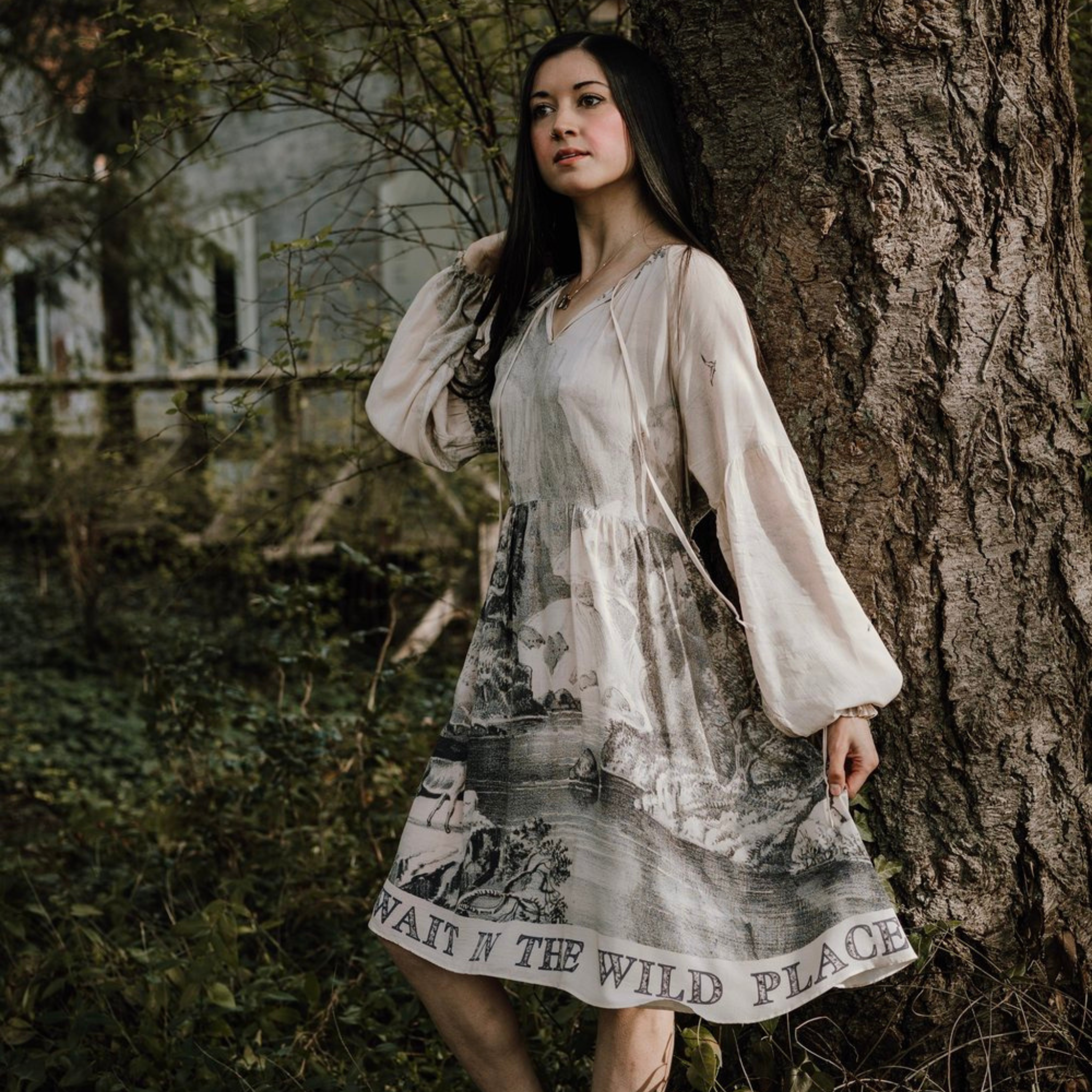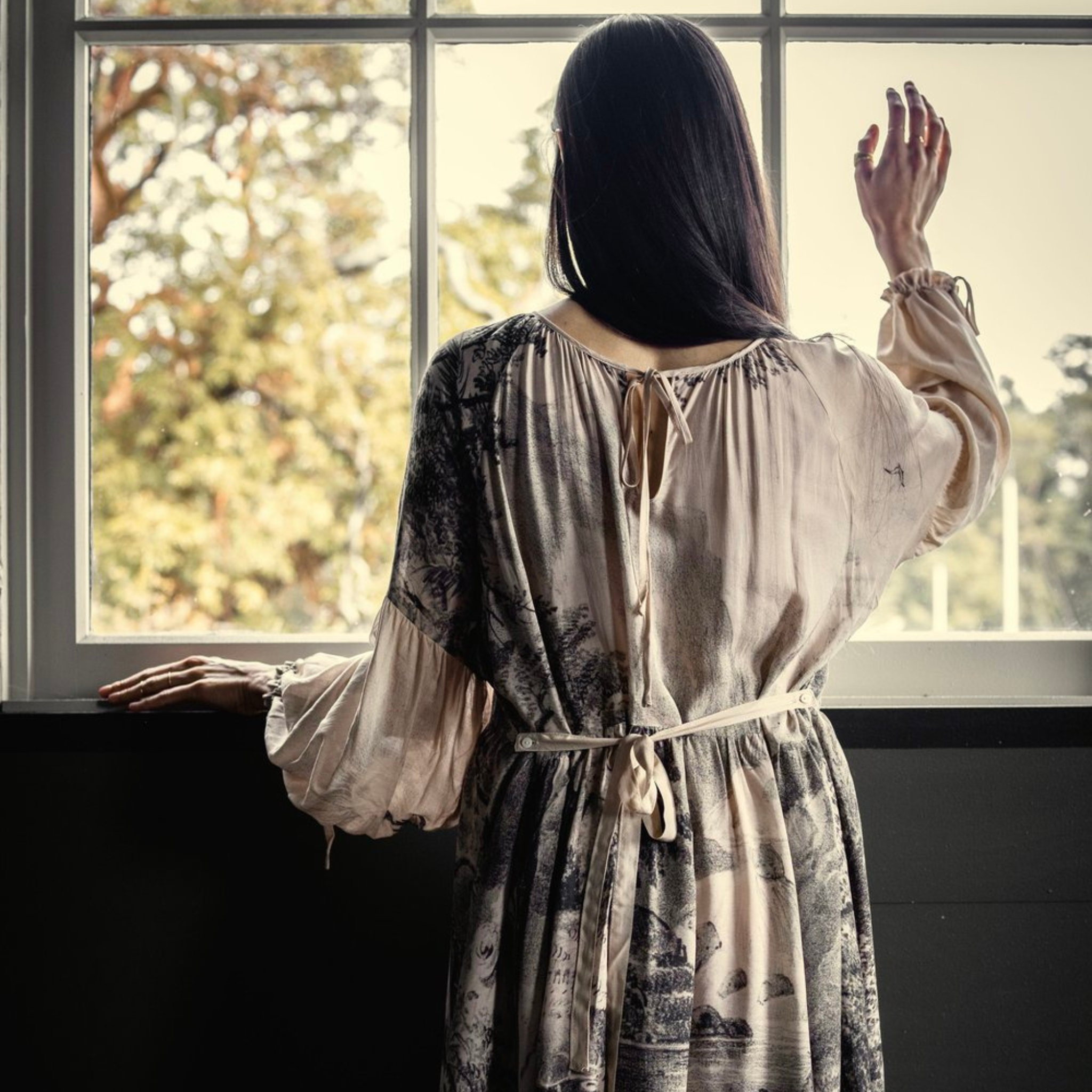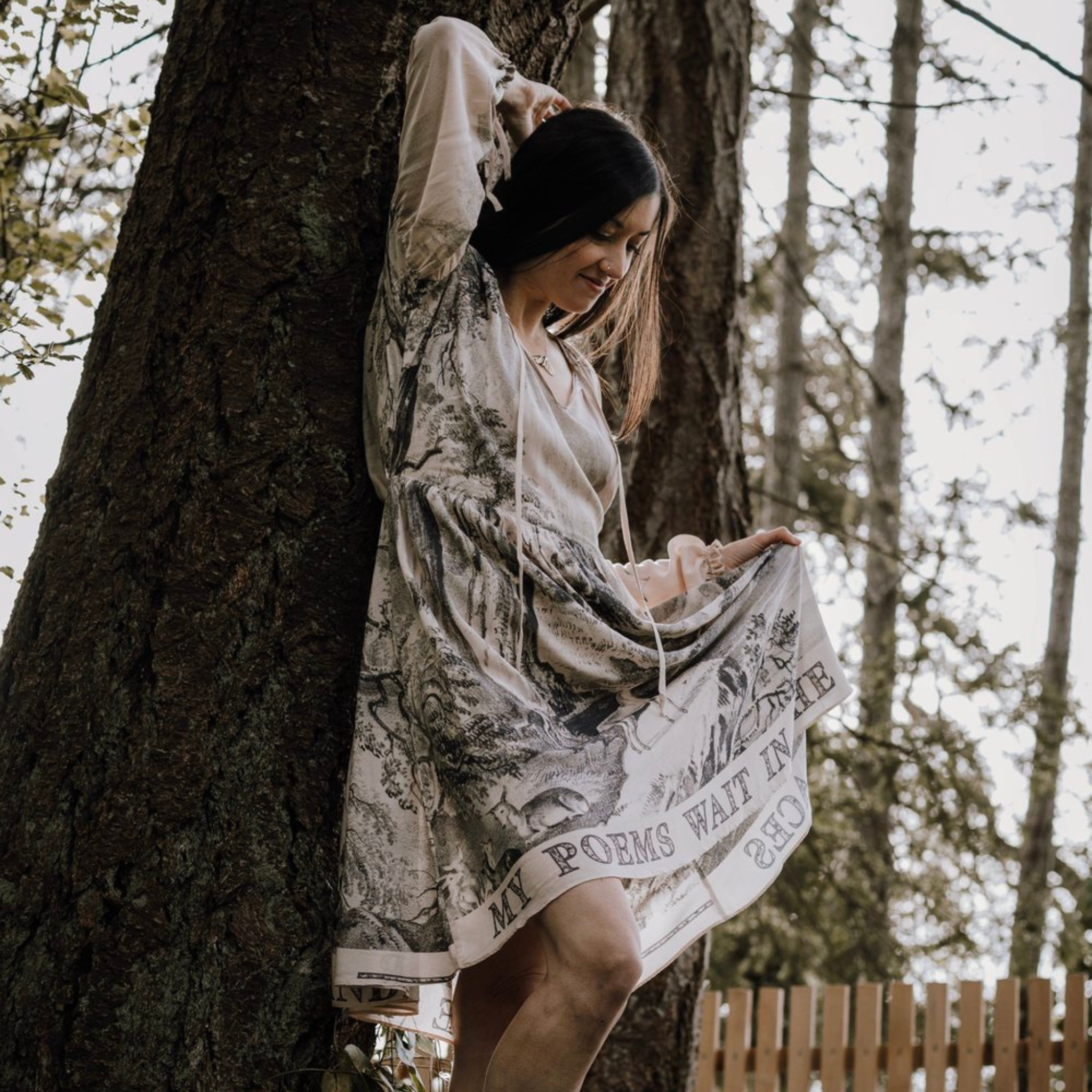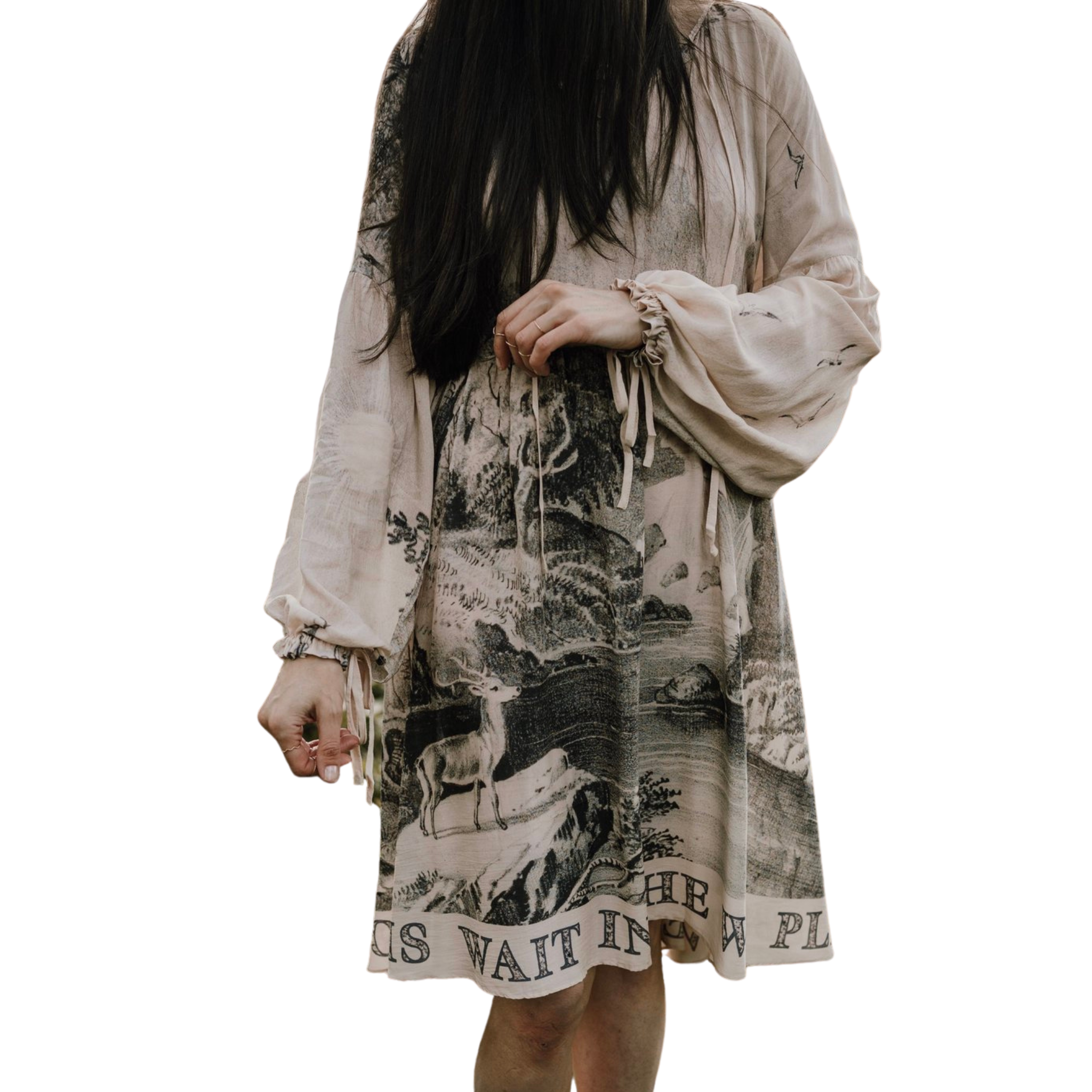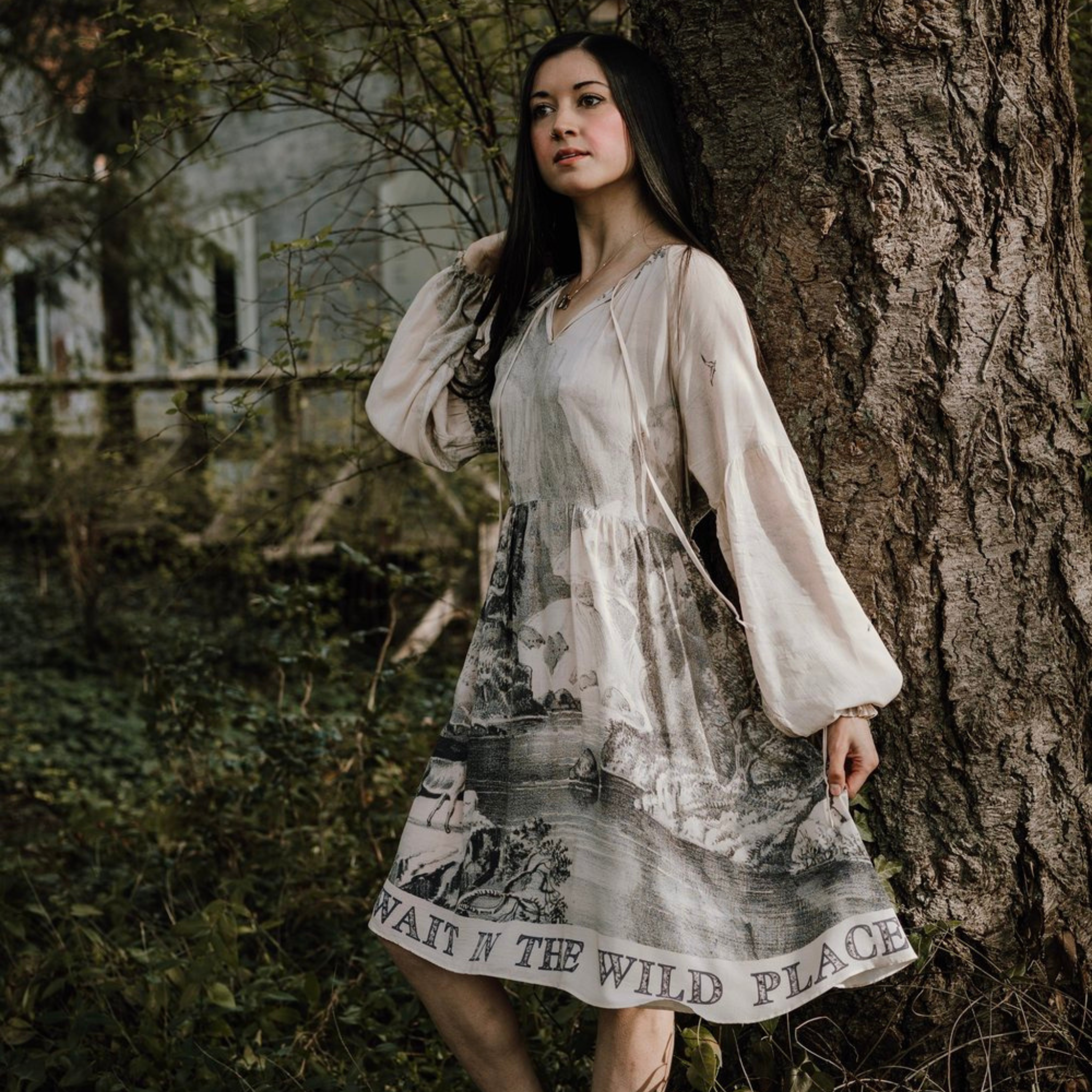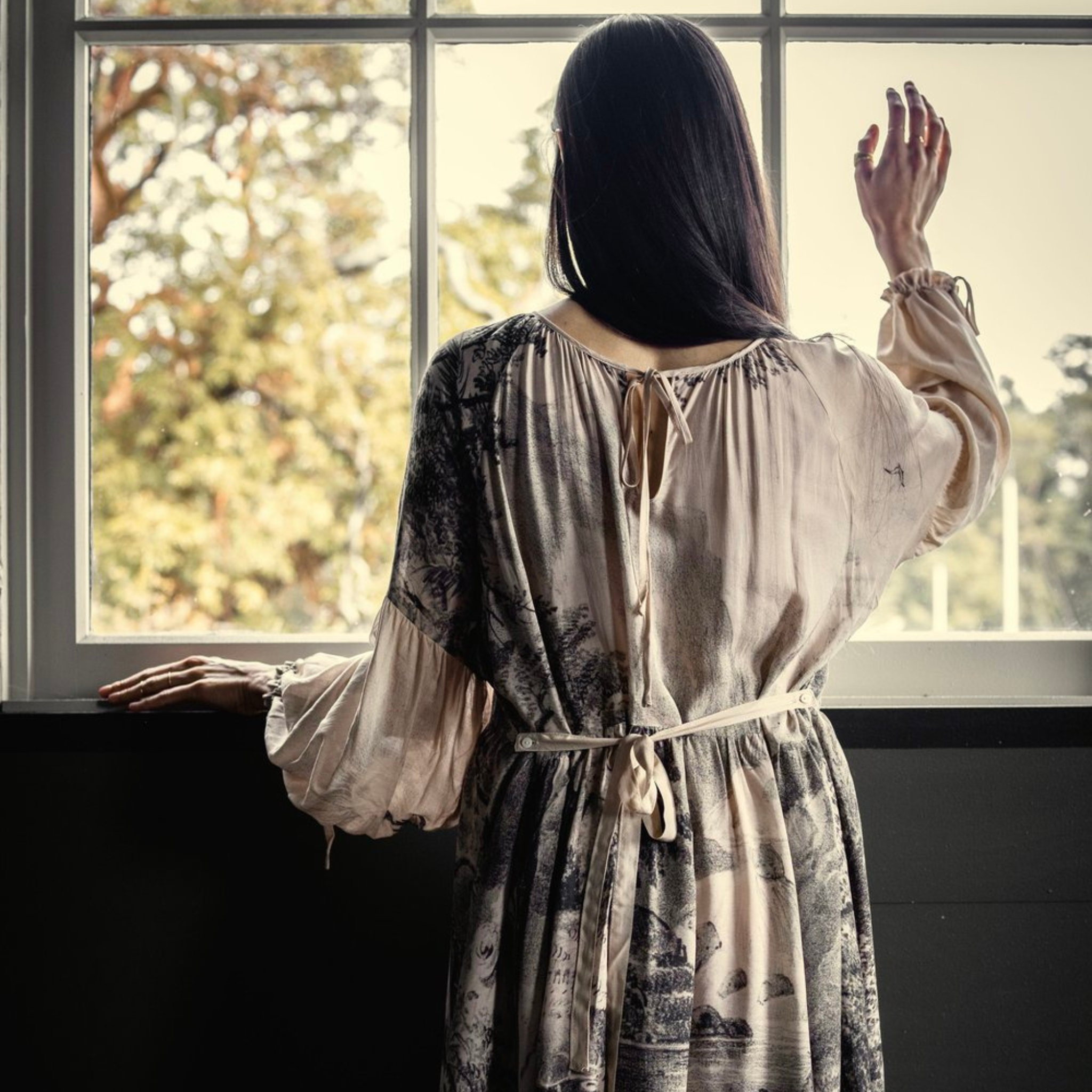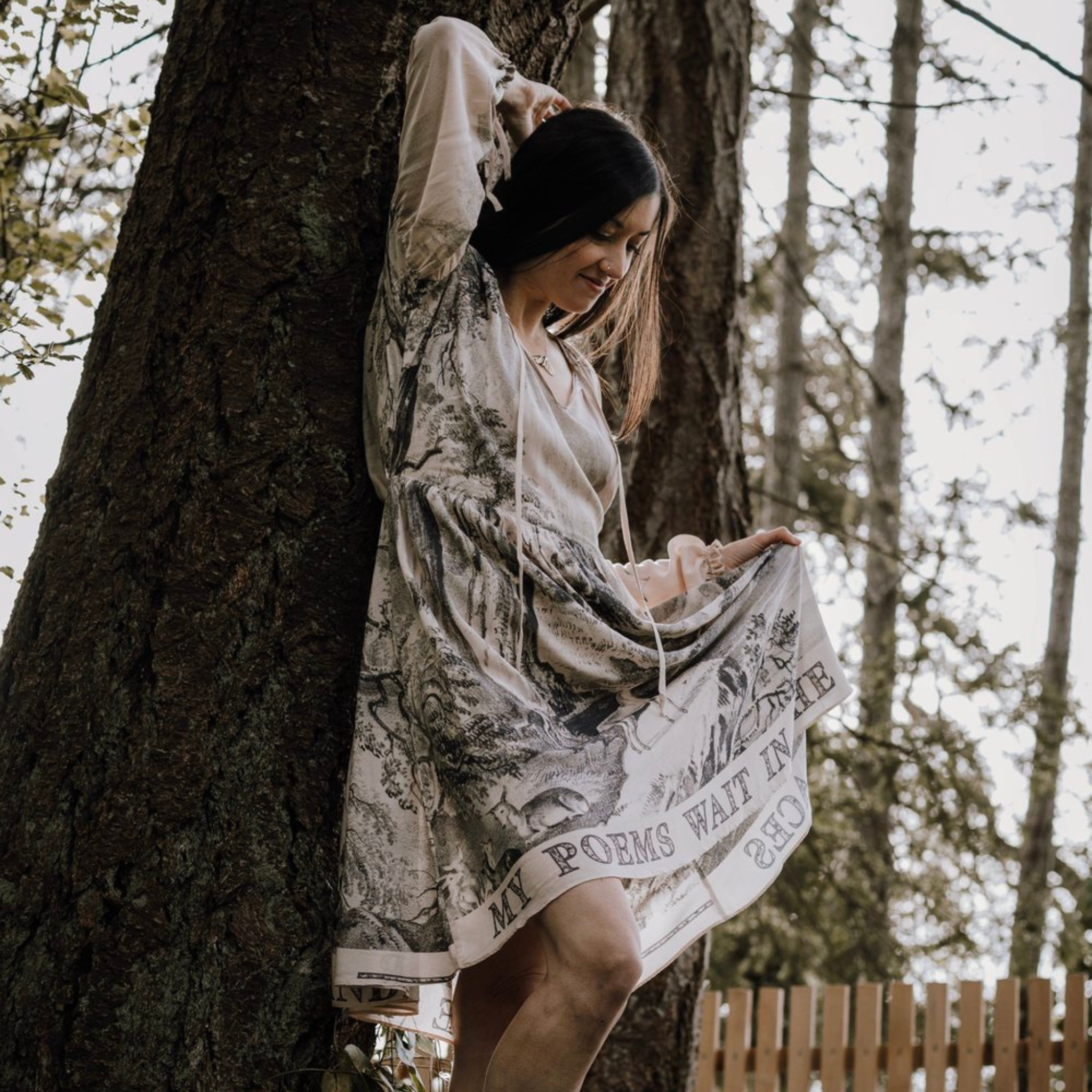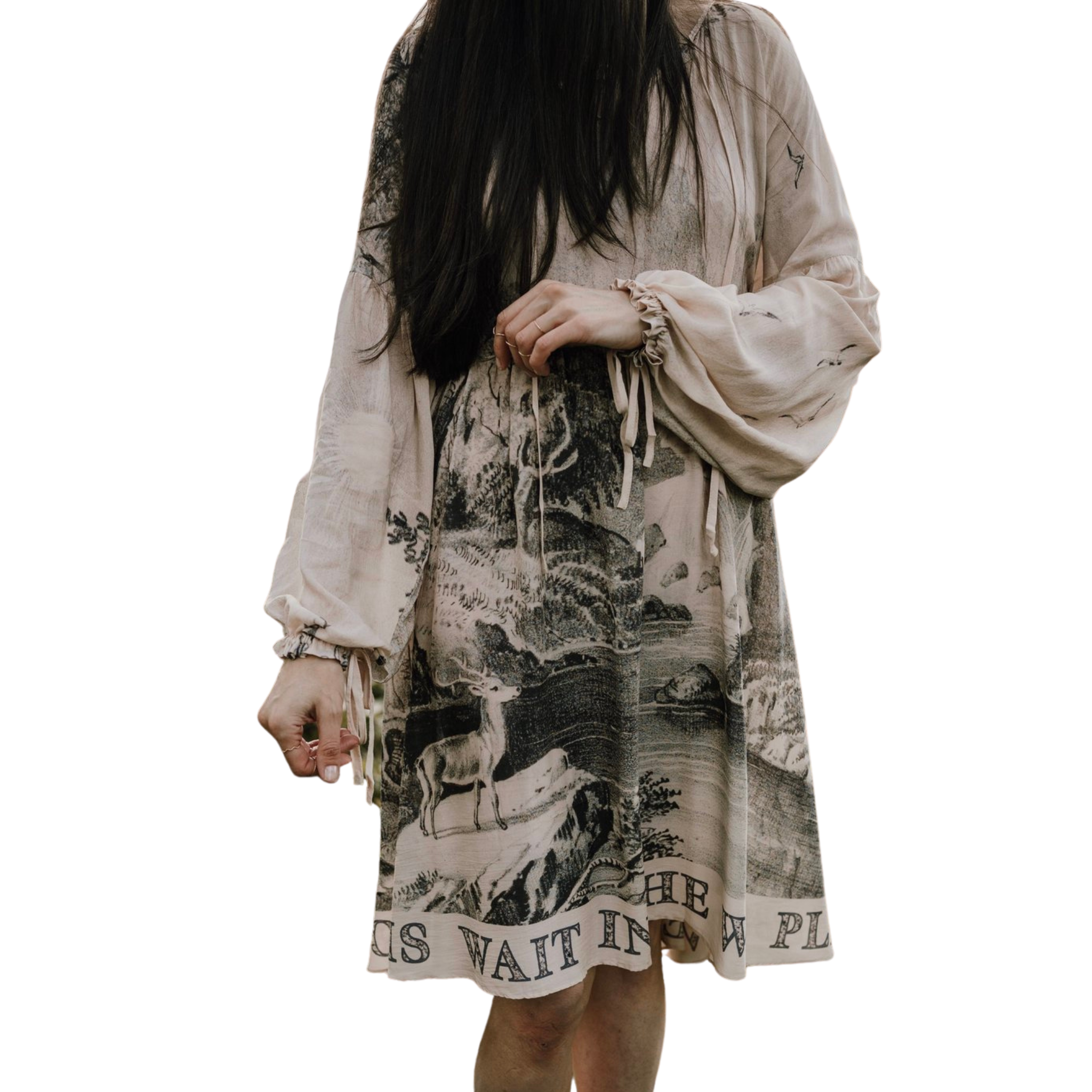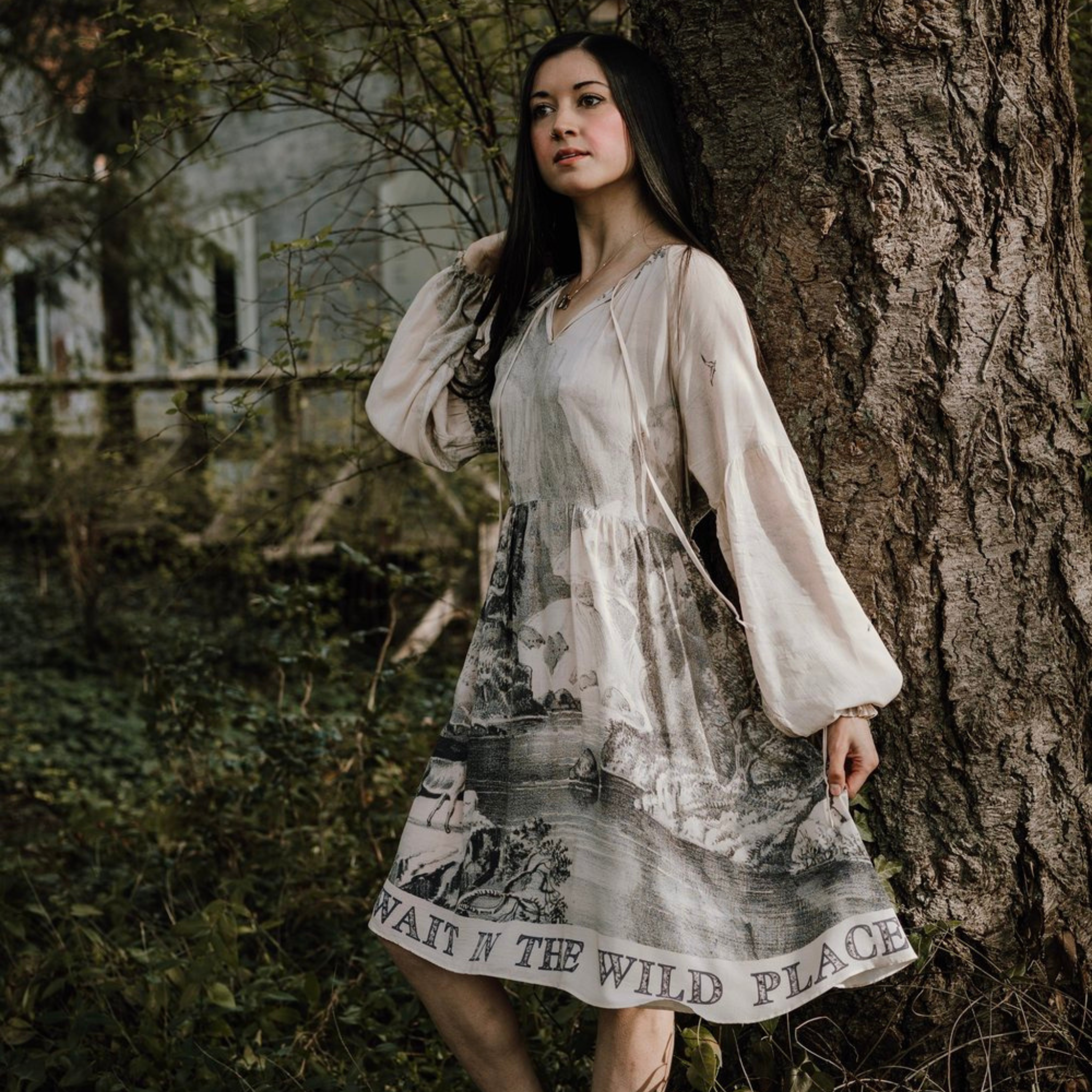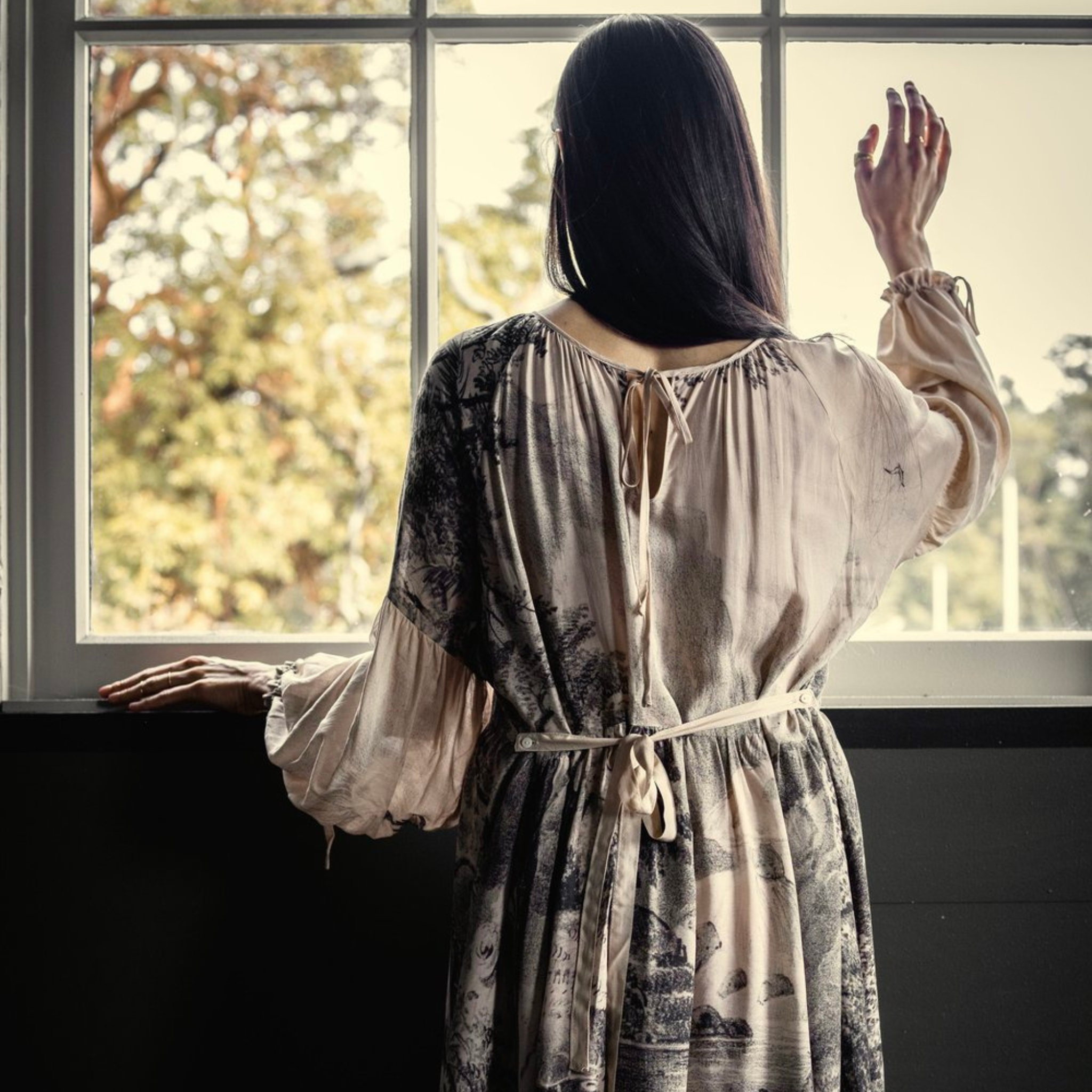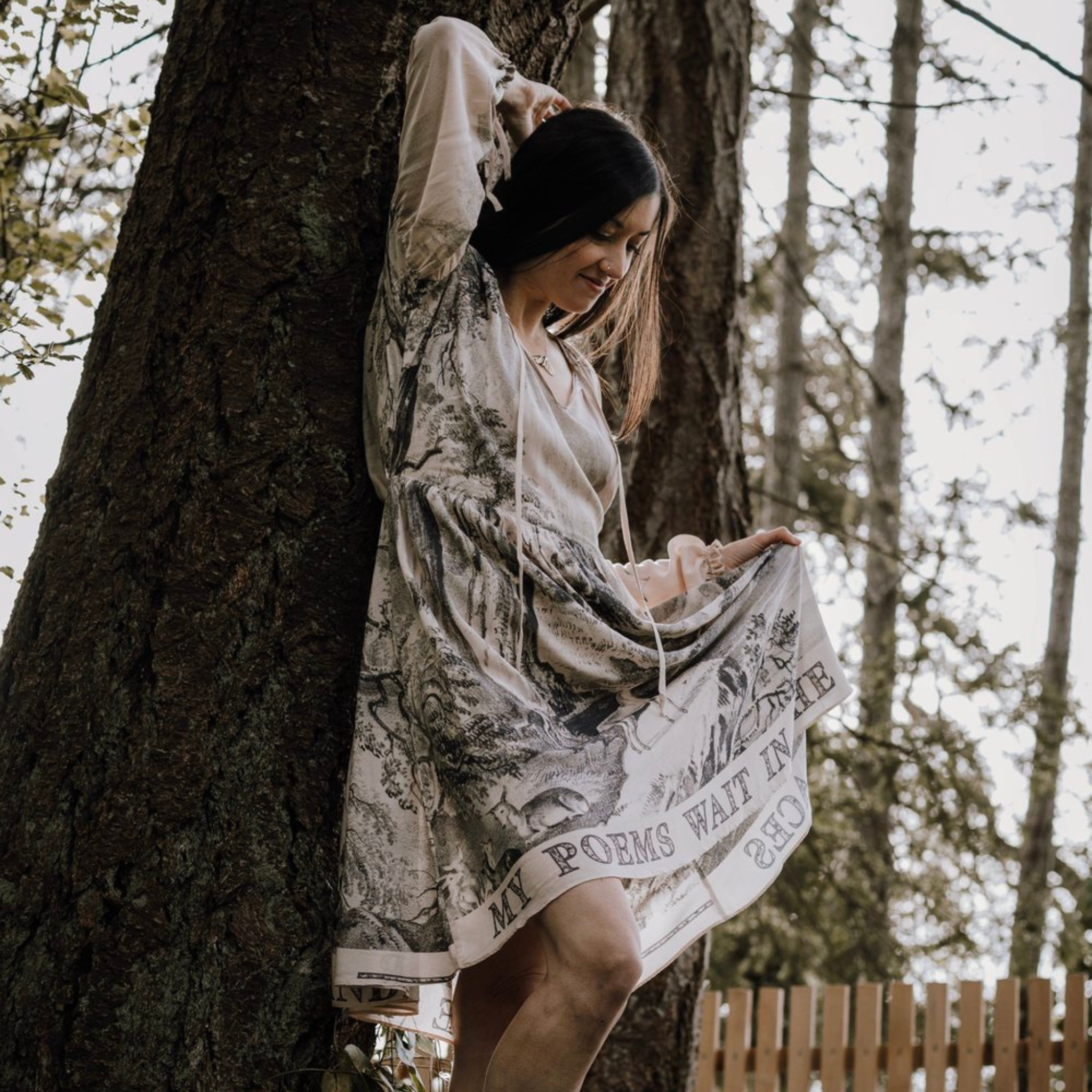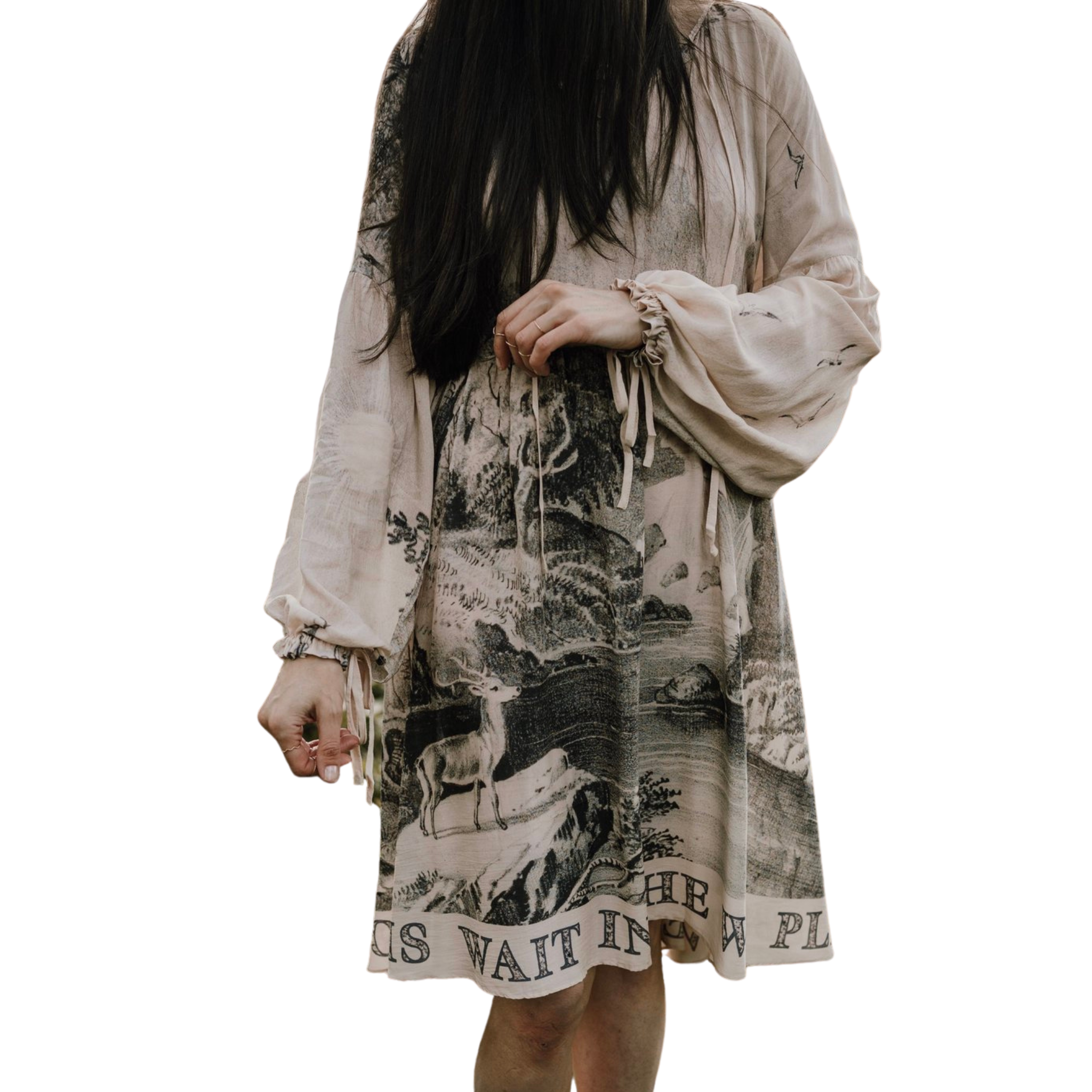 Wildwood Frock Dress
This stunning frock is all the things...beautiful, comfortable, reversible, adjustable, thoughtful, inspiring...did I miss anything?  The inspiration for this piece was the woods and forests of Vancouver Island, and features an archival print c. 1870 entitled "The Home of the Deer".  The words along the bottom of the dress read "My poems wait in the wild places where my heart wanders. When you wear it reversed, it can also read, "Where my heart wanders, my poems wait in the wild places".
One side features a round neck, while the other has a v-neck and ties.  The sleeves are adjustable as well, and can be tied wide as a kimono sleeve, at the wrist, or at the elbow for a 3/4 look.  
100% Viscose from Bamboo/Wood, unlined.
Handwash, or delicate cycle on cold, and hang to dry.
One size fits XS-XL.  It is an oversized look, with removeable waist ties to cinch in for a perfect fit!