FREE SHIPPING ON ORDERS OVER $200 CAD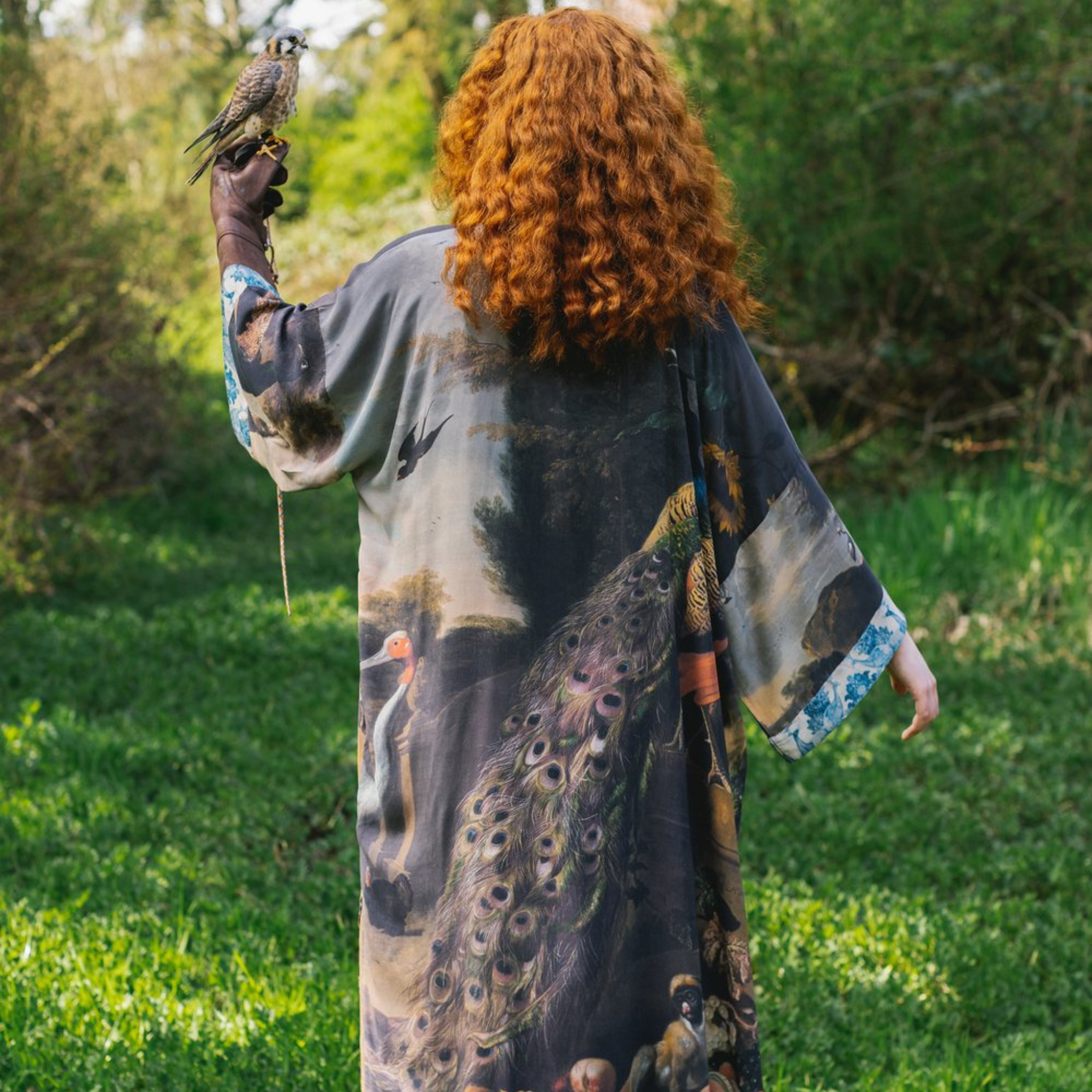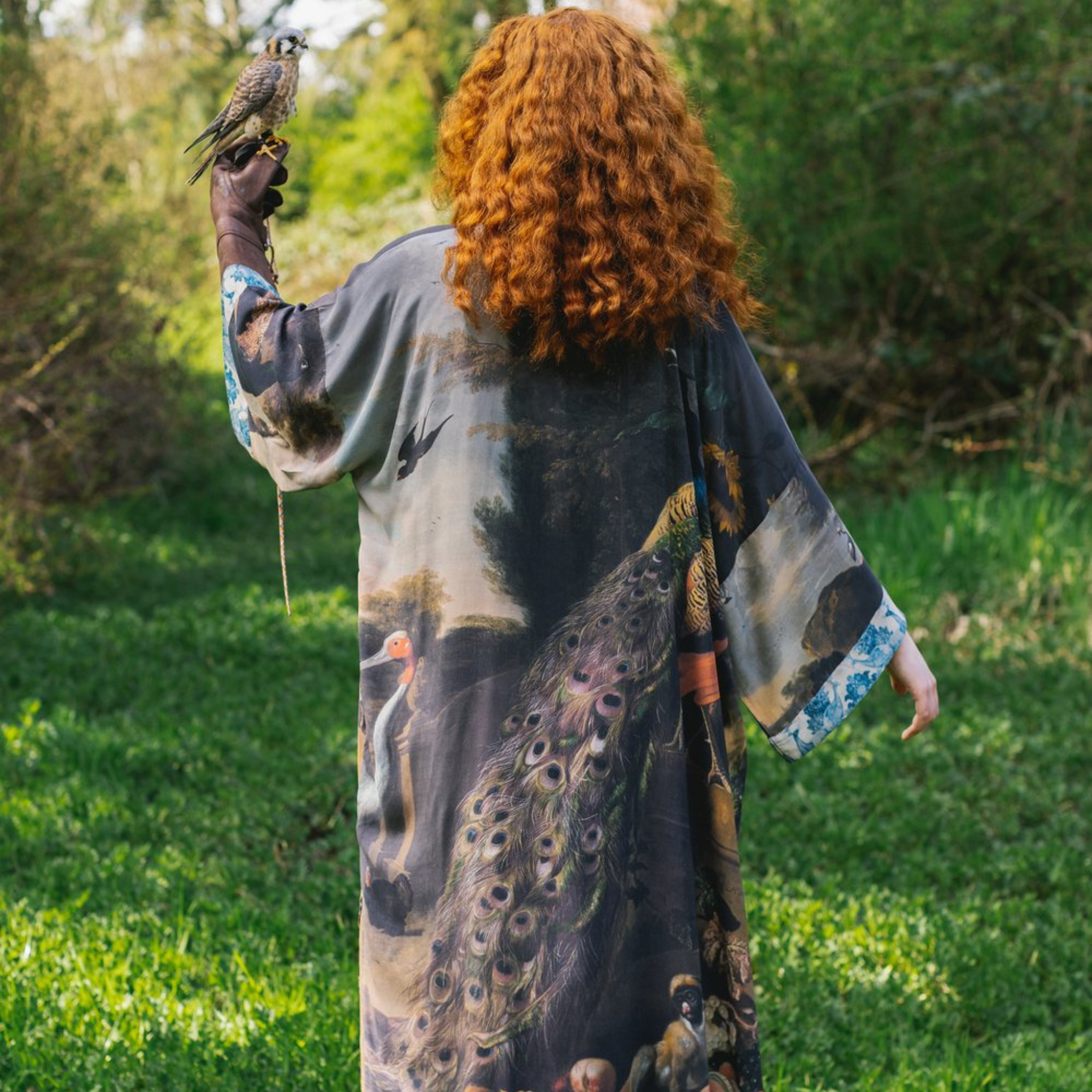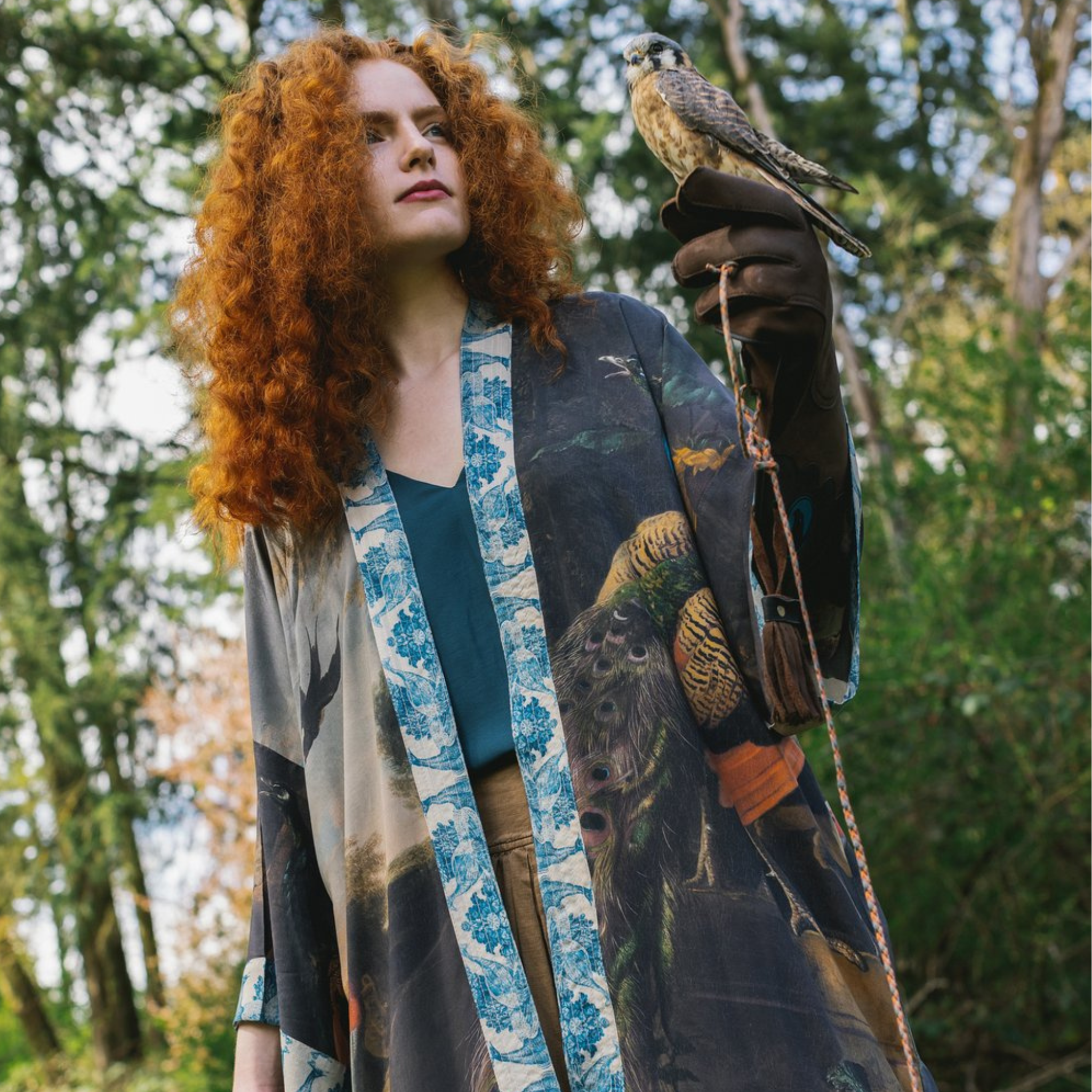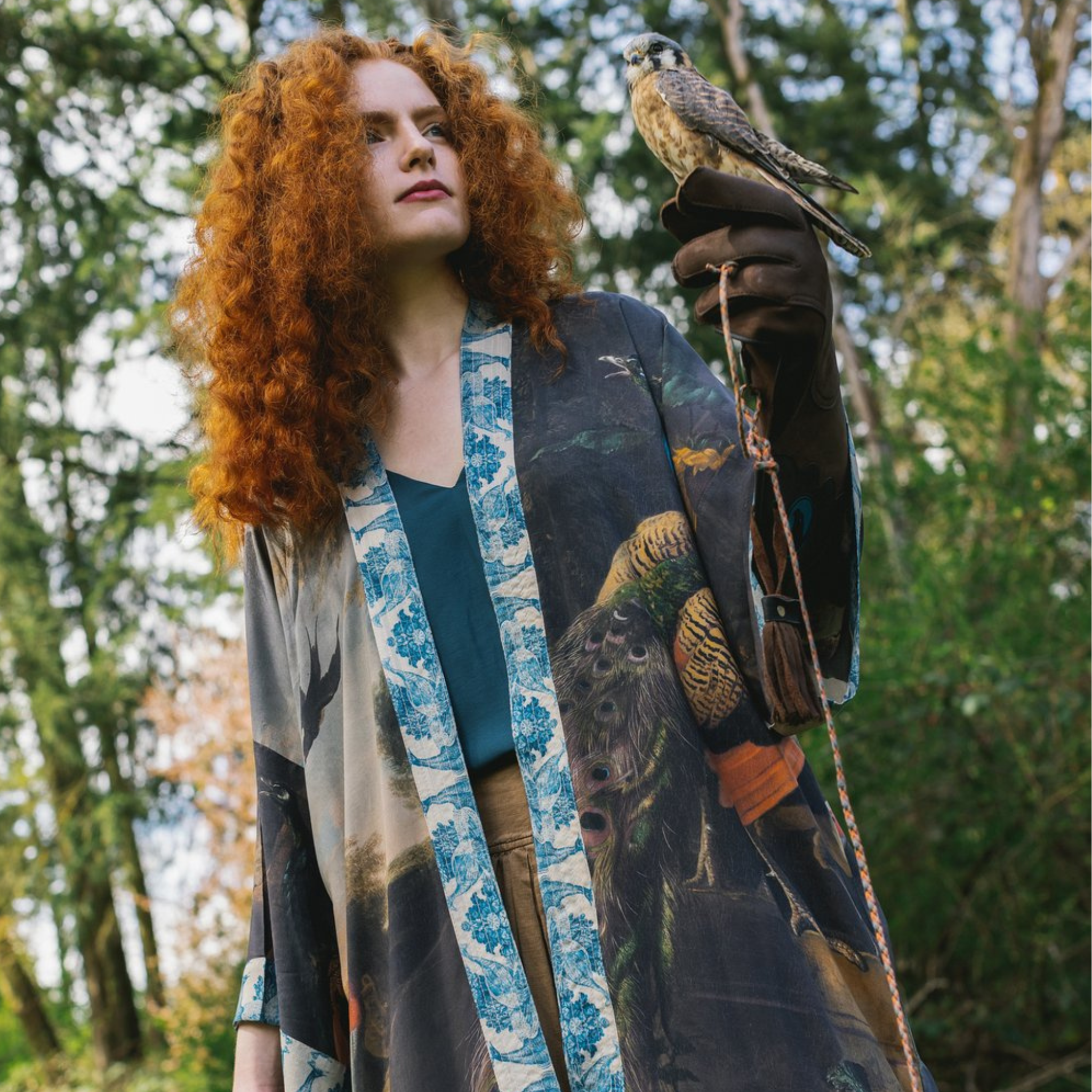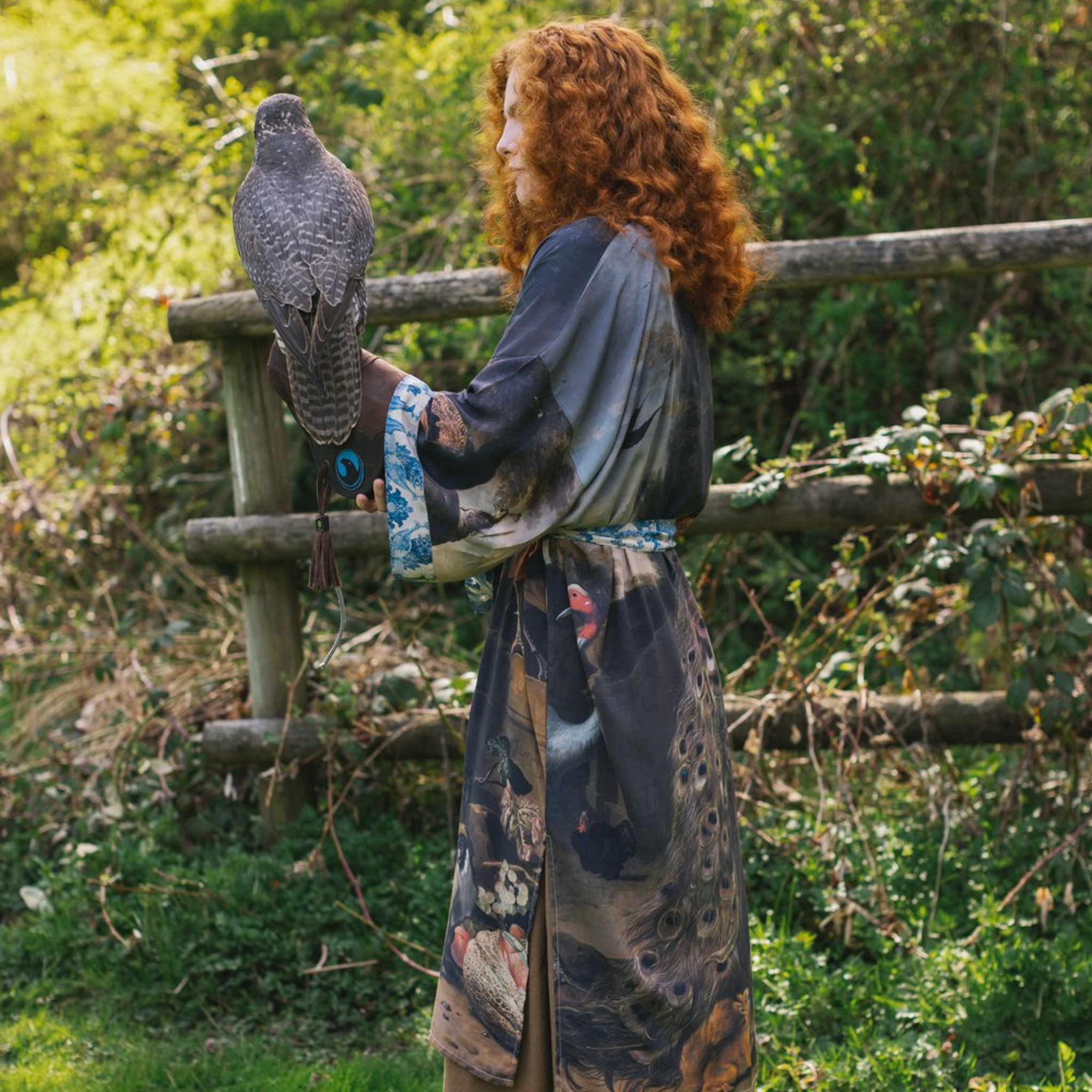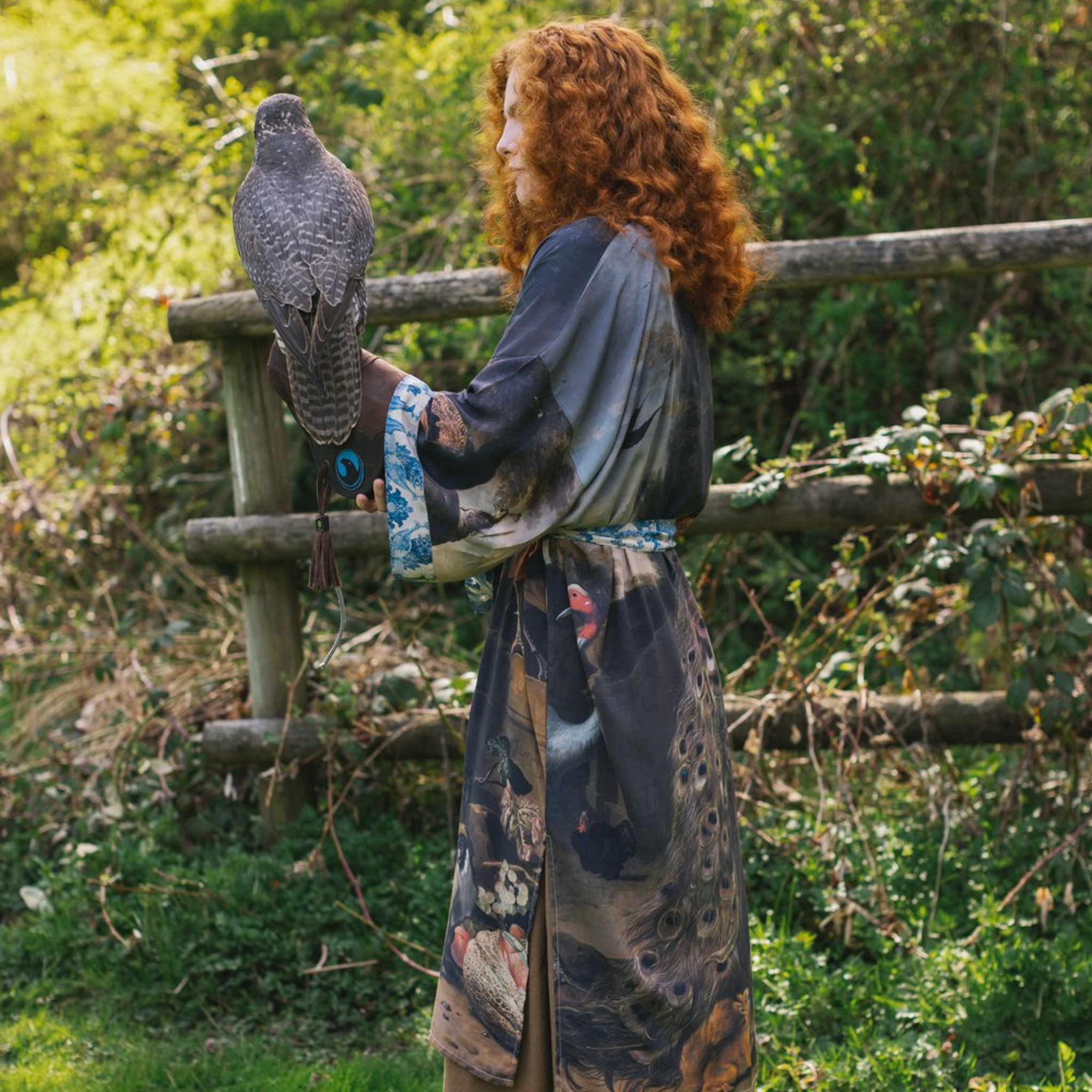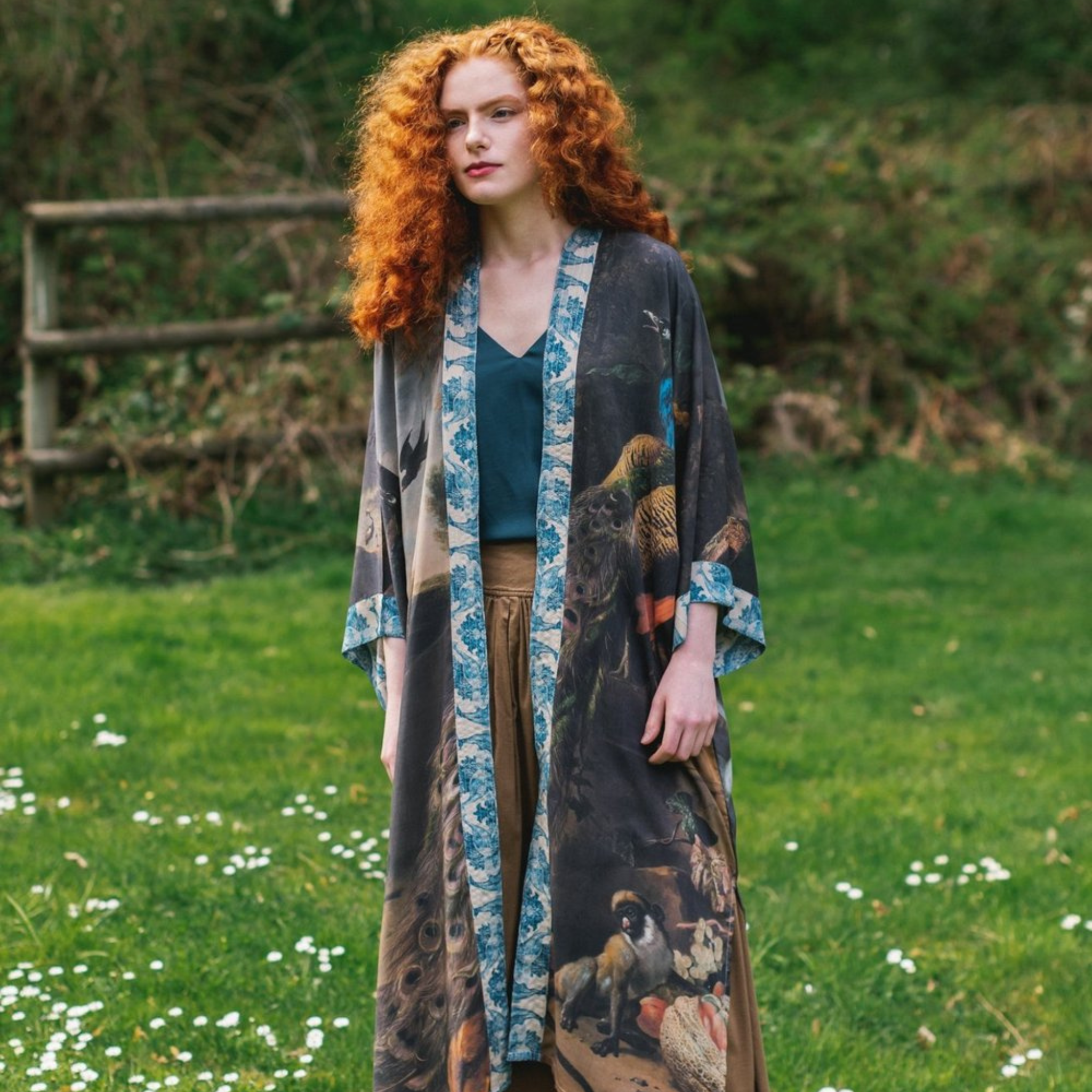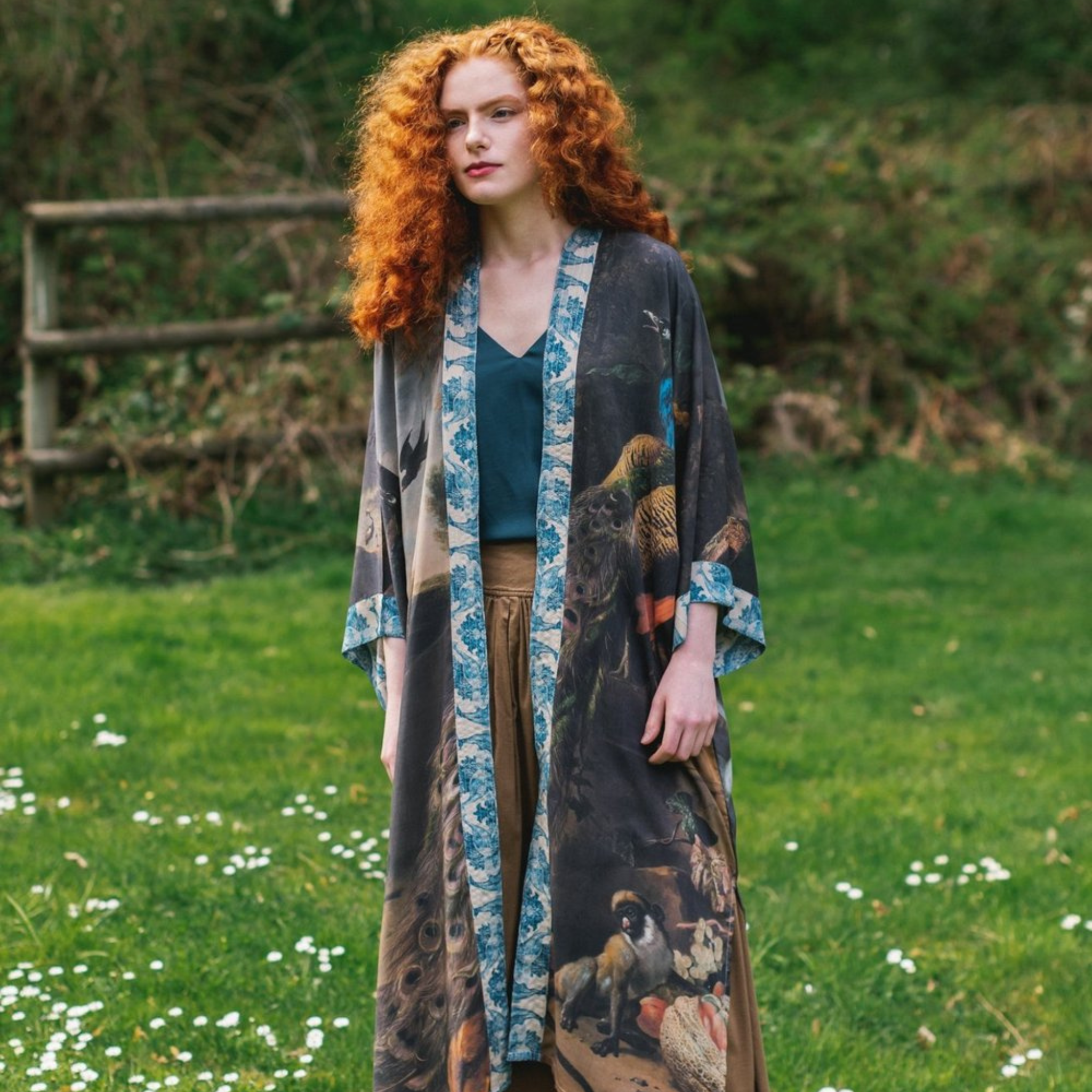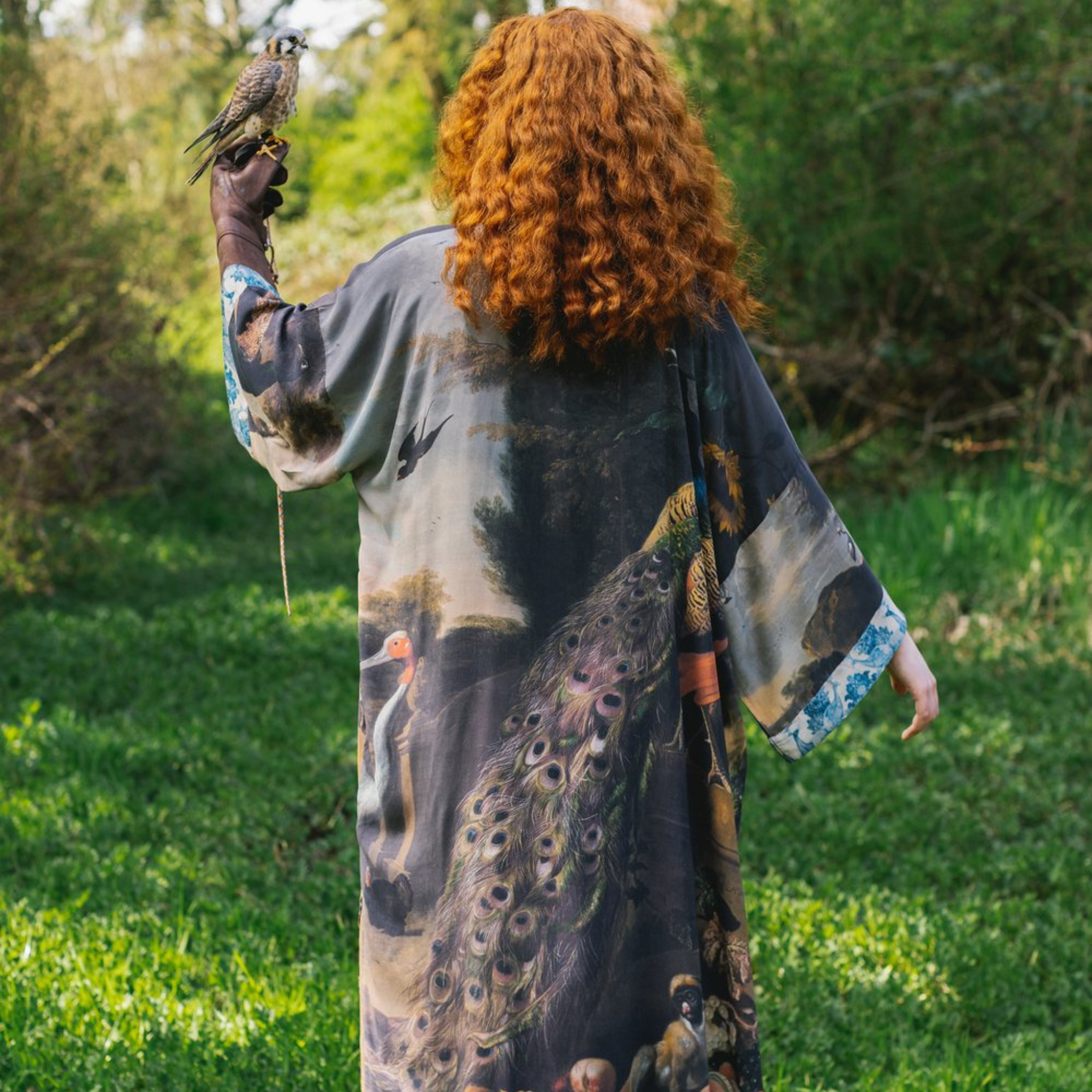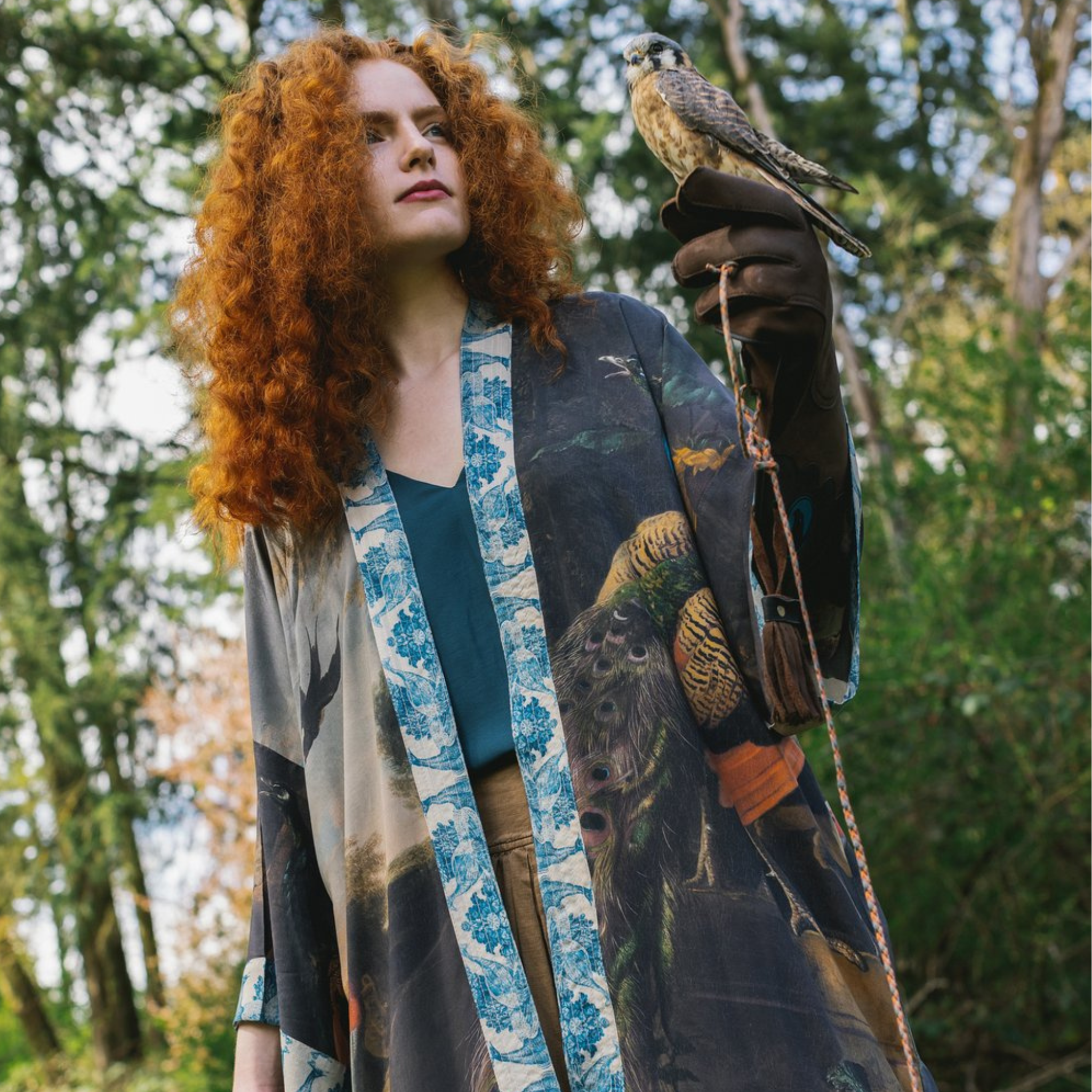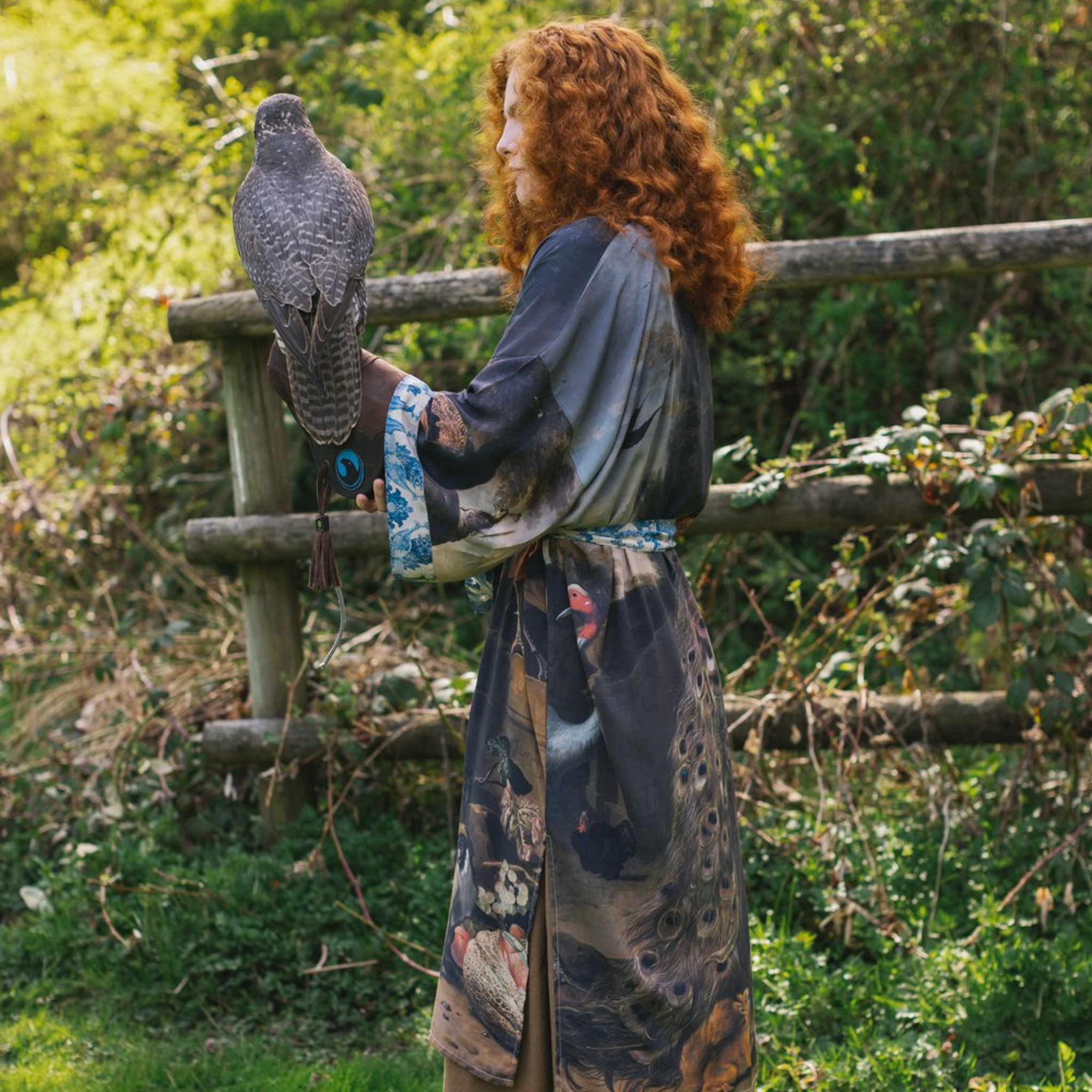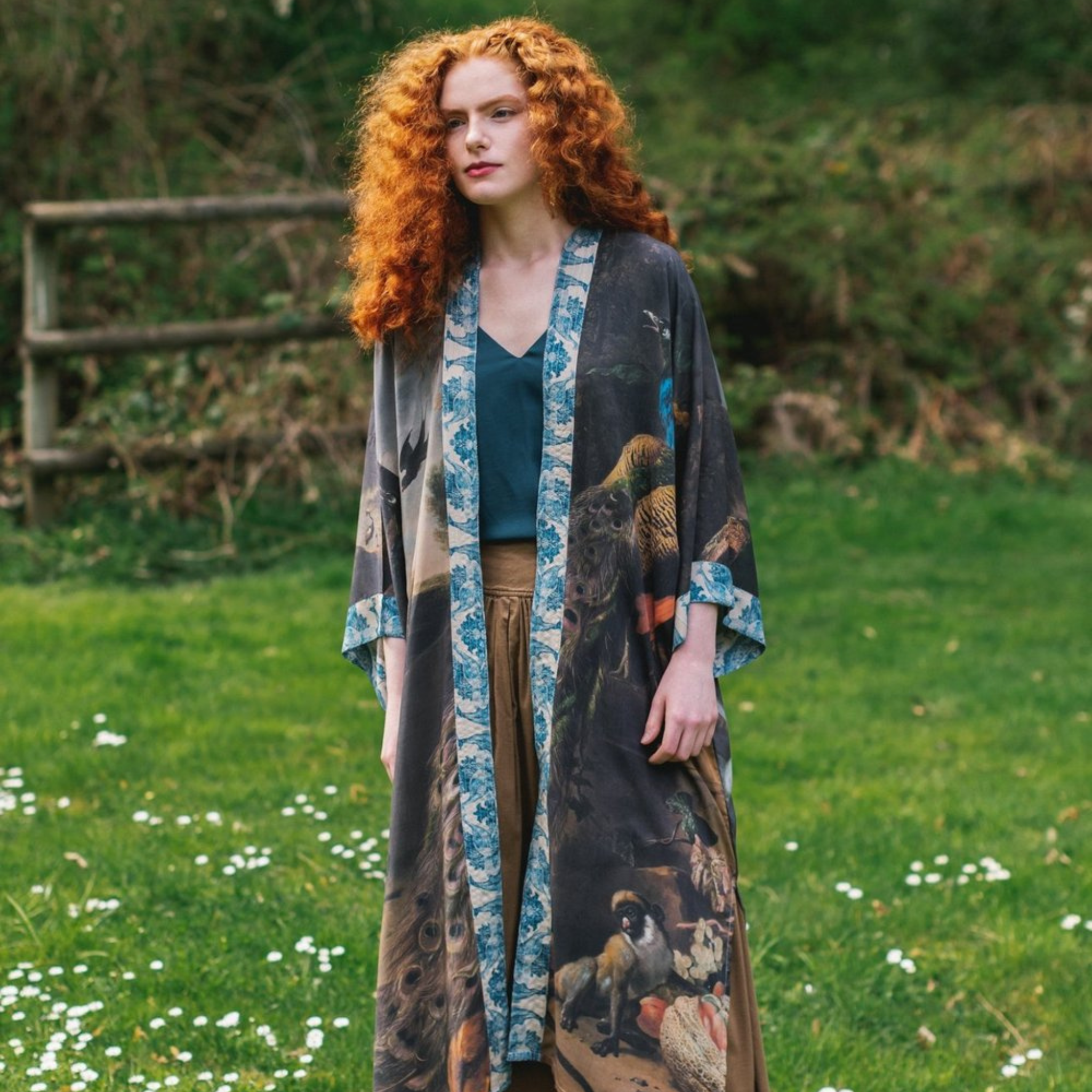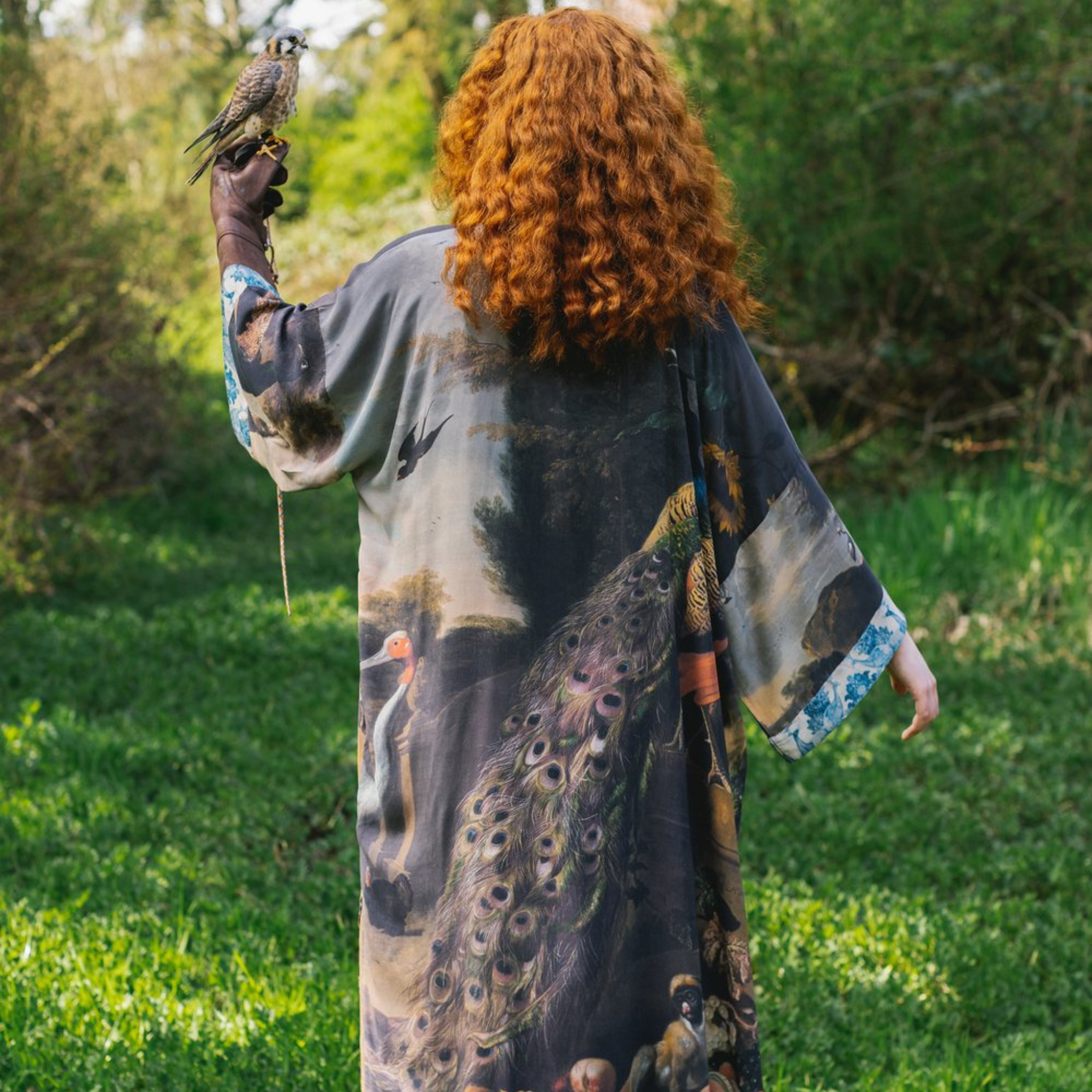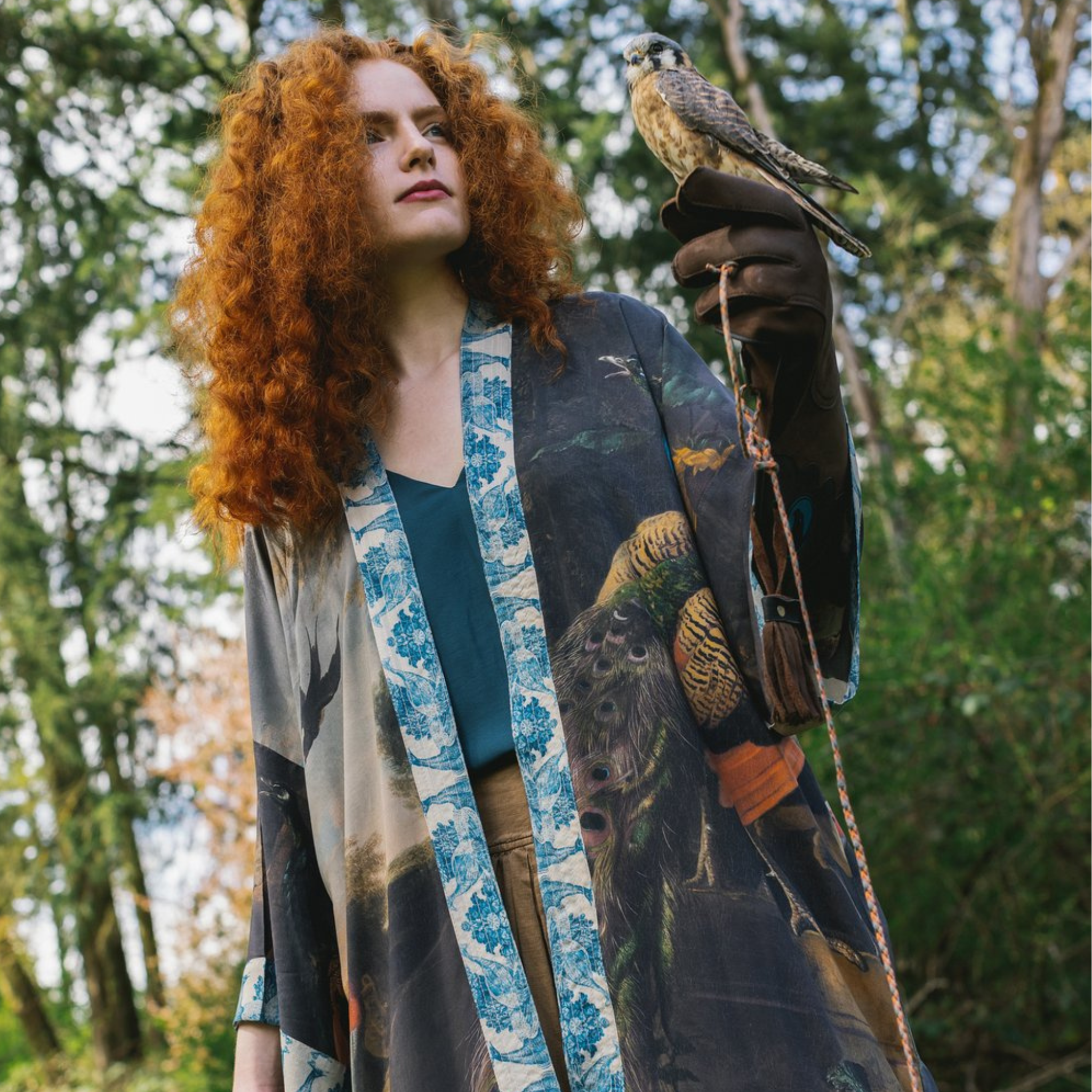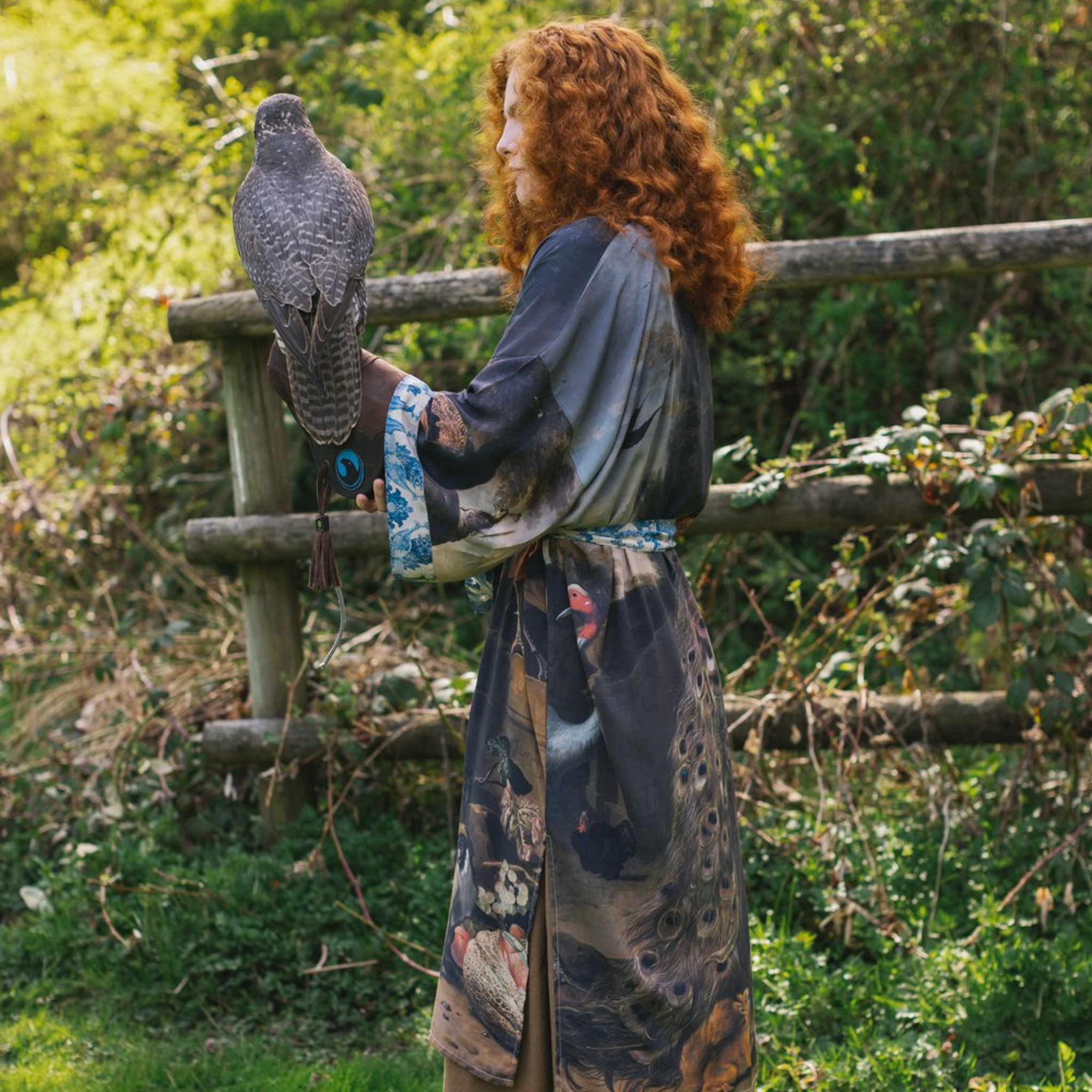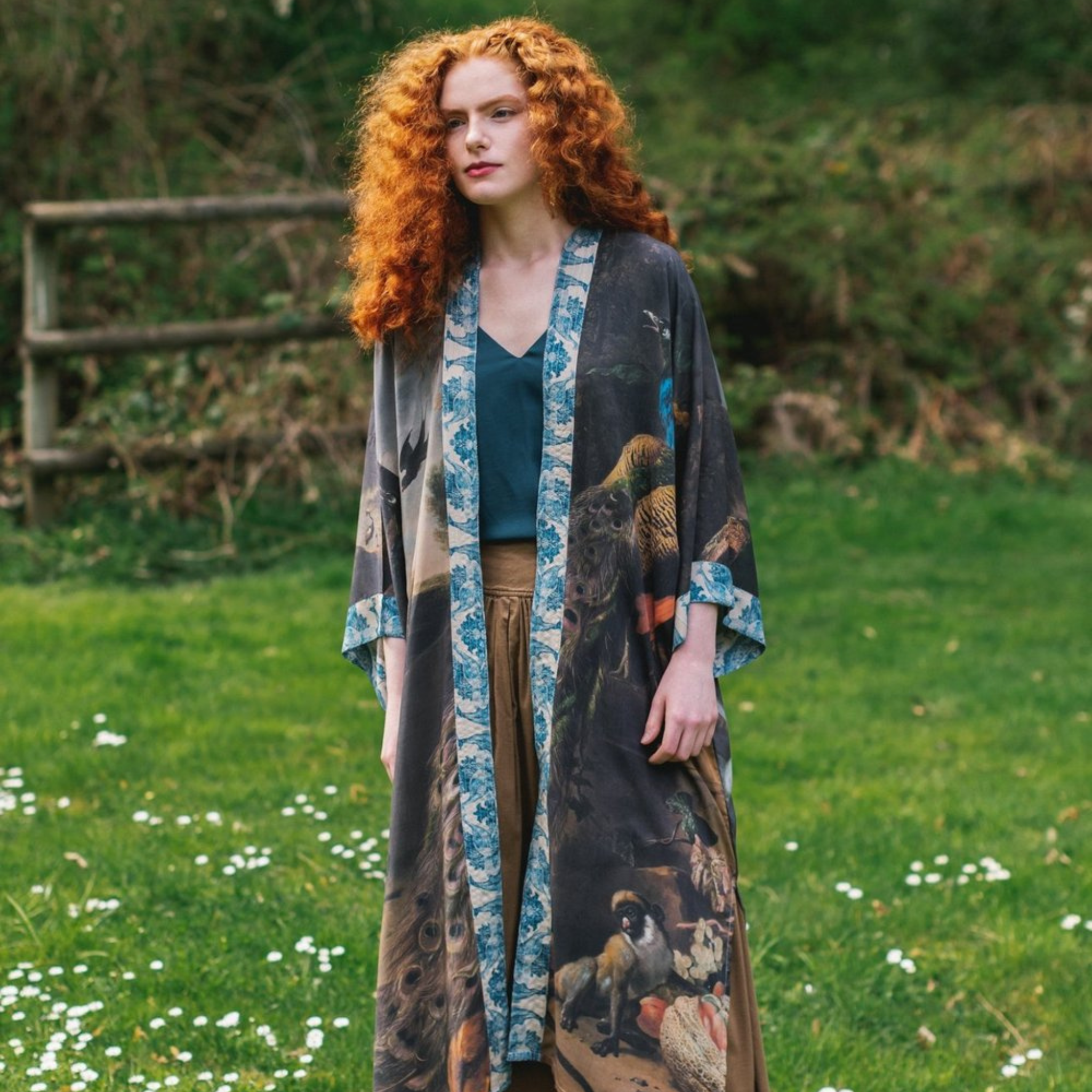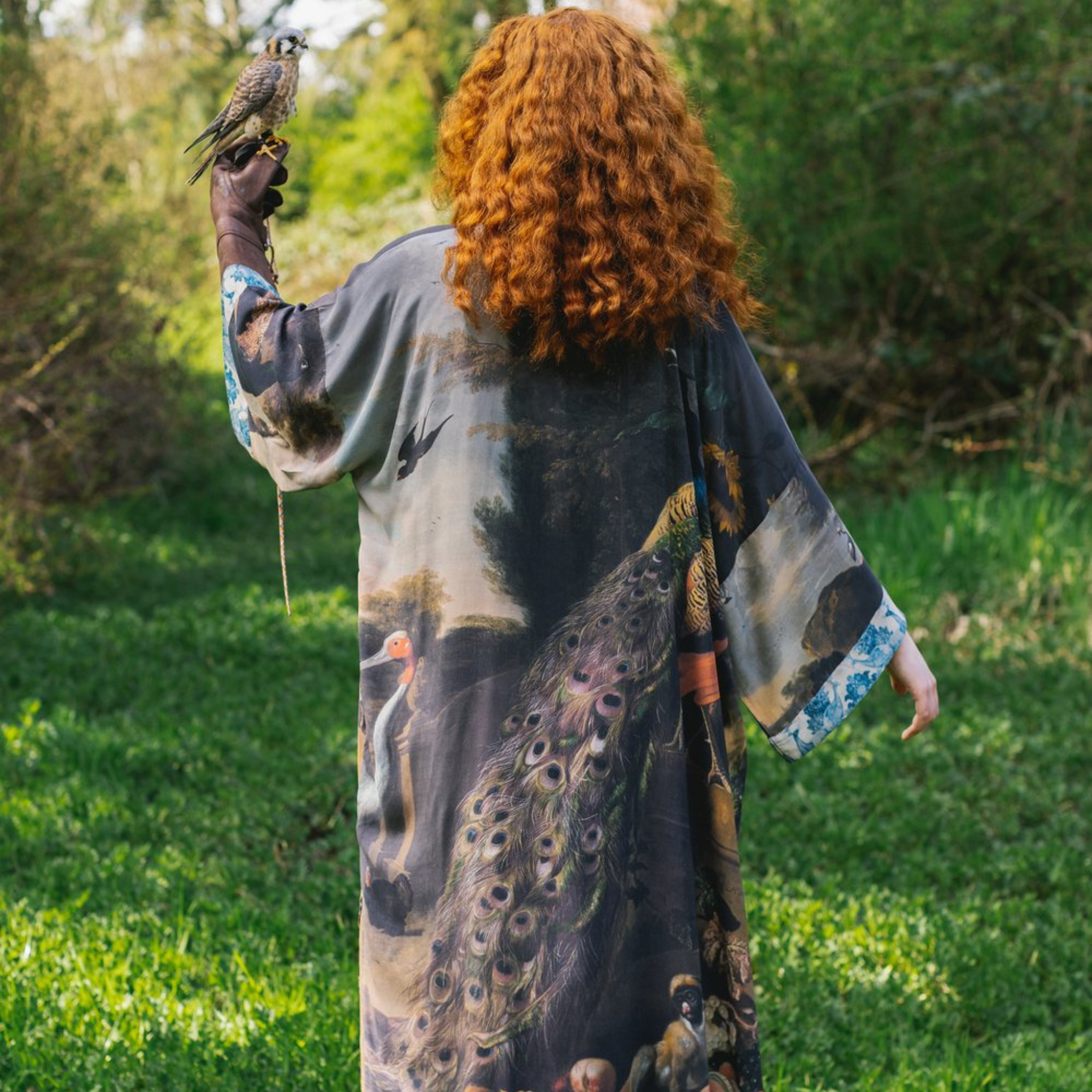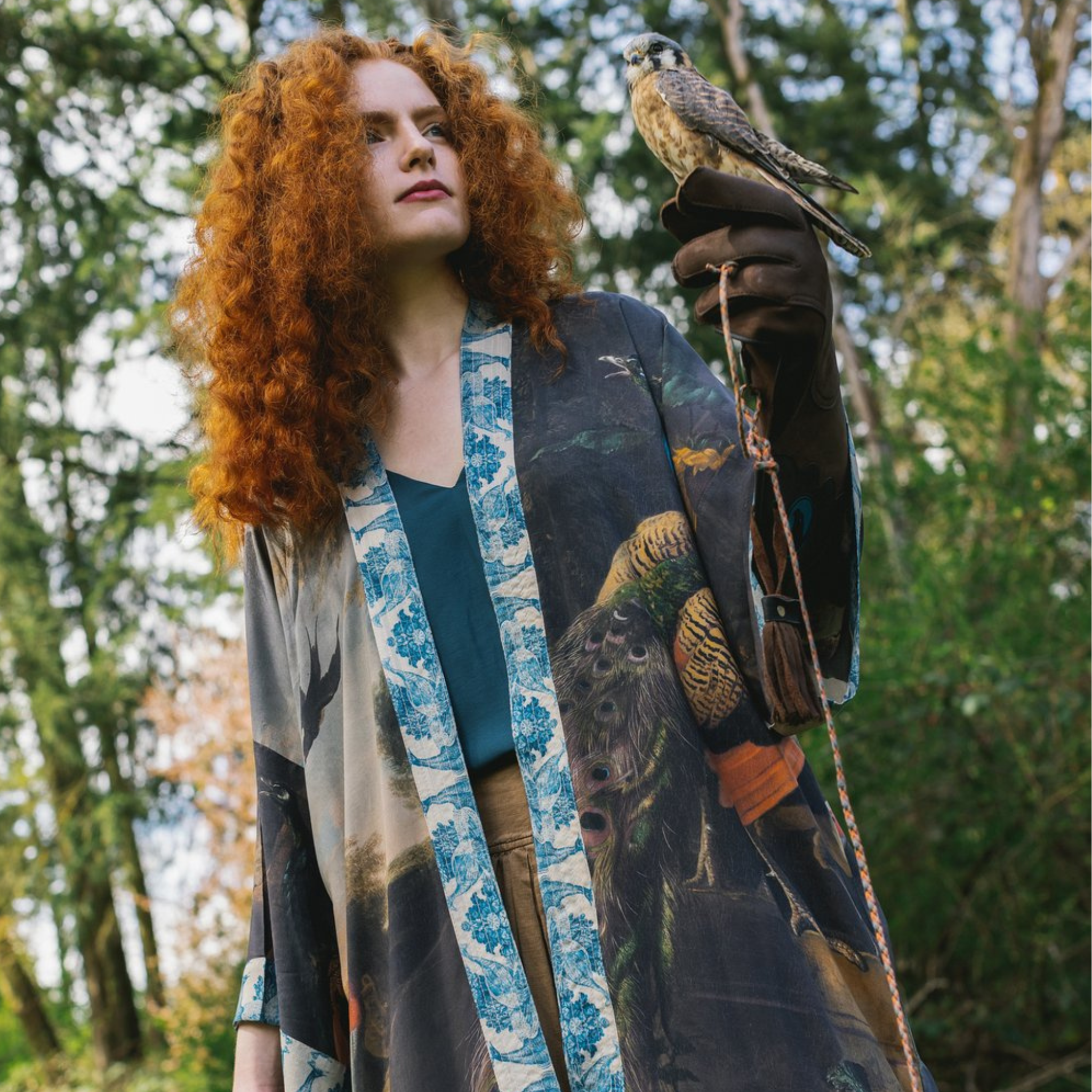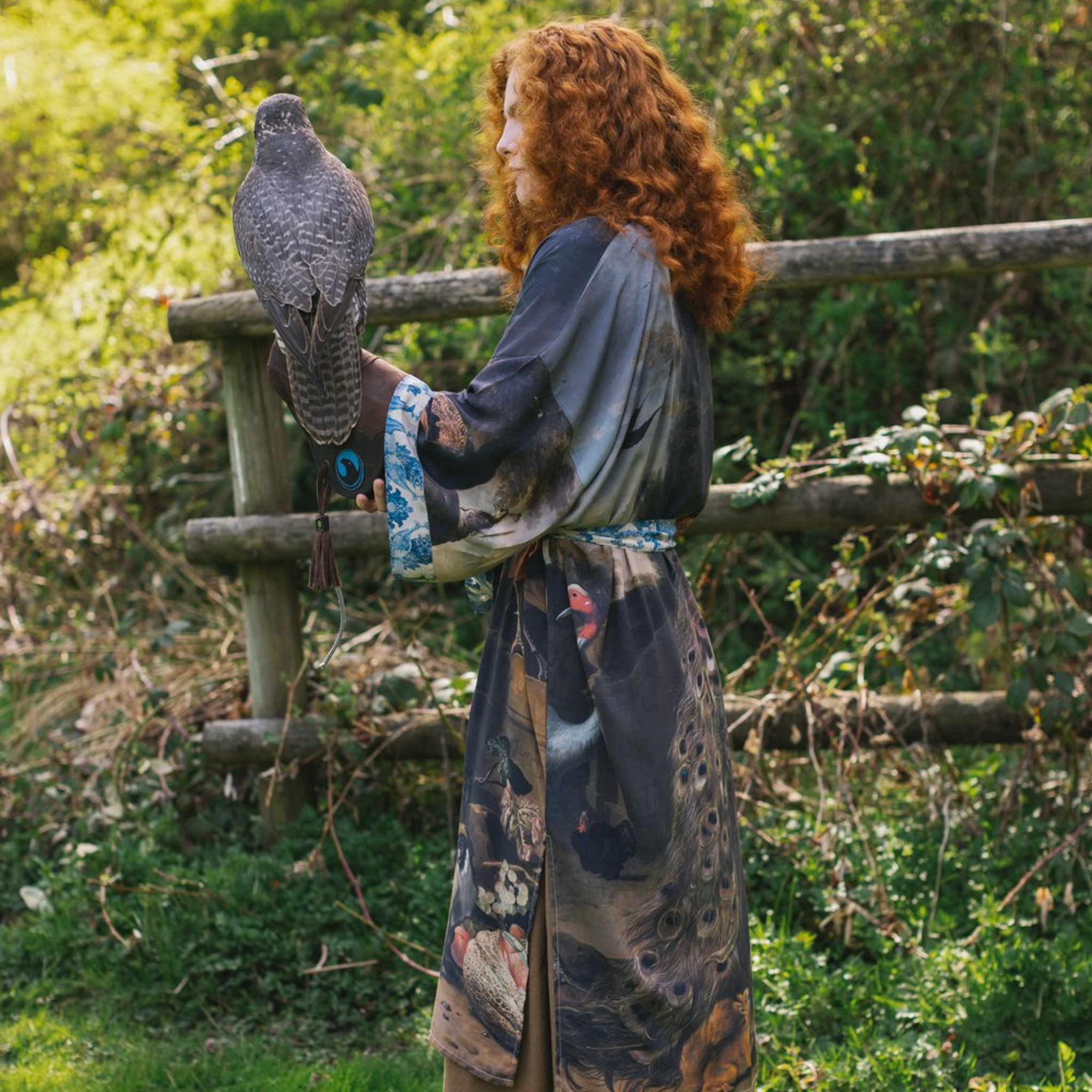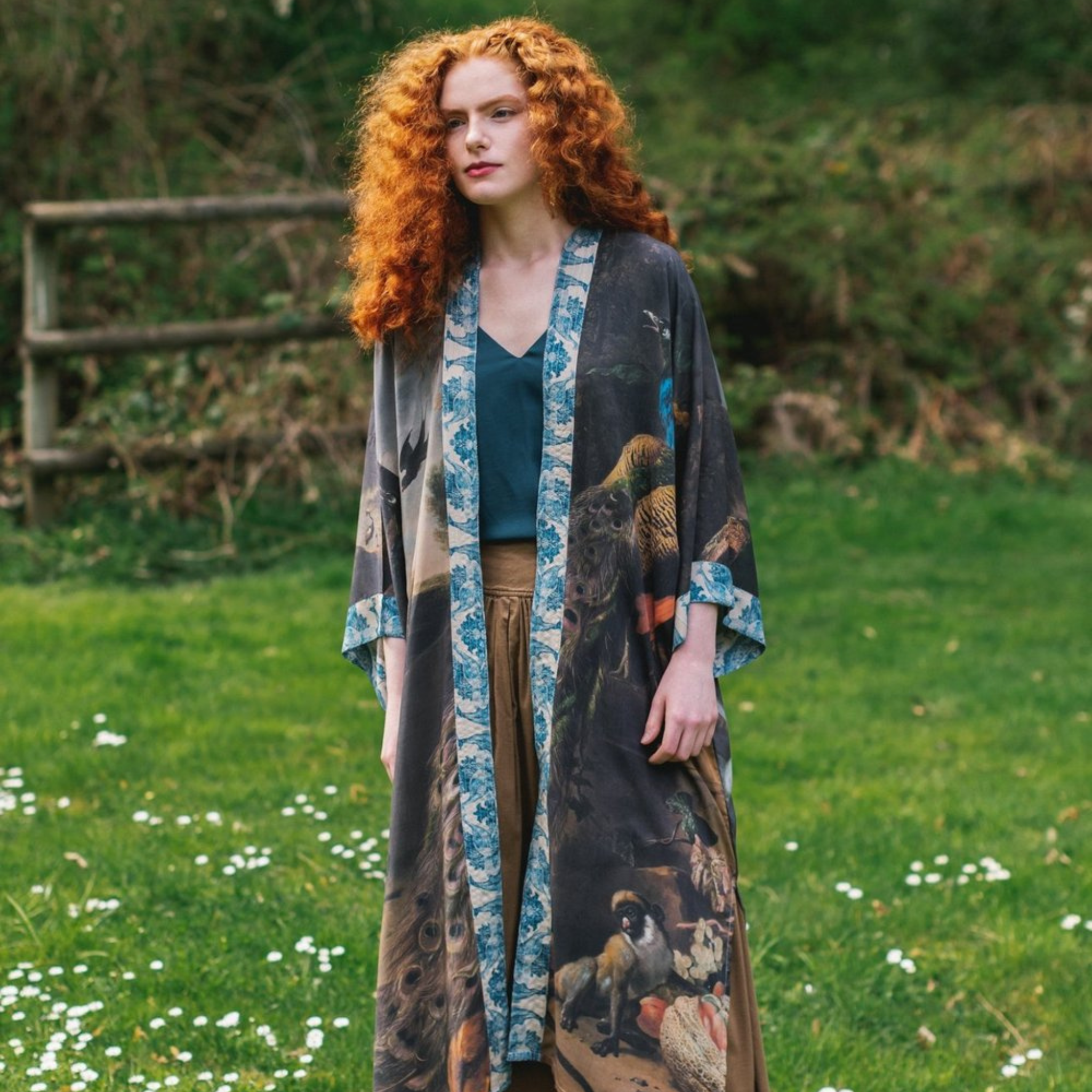 Wild Beauty Opera Duster
Peacocks, revered for their strength, confidence, luck, and regality, inspire this opulent piece. Adorned with captivating artwork from the 1600s by the esteemed Dutch painter Melchior d'Hondecoeter, the kimono unfolds like a canvas painted in a sumptuous palette of crimson, ochre, black, and cerulean blue.

The whimsical trim, a peacock toile print meticulously crafted from a reconstructed French textile fragment of the same era, adds a touch of romance to the ensemble. This kimono is more than a garment; it's a masterpiece, a quiet showstopper that invites admiration.

Crafted from 100% bamboo/wood viscose, the kimono embodies a sense of refined indulgence. Care for this artful creation with a gentle machine wash or handwash, and let it hang to dry. Should you desire the perfect finish, a light ironing is all it takes.

Kimono Measurements:

Length: 118cm
Width: 78cm (across back, underarm to underarm)
Elegantly draped and designed with precision, the Peacock Kimono is an embodiment of sophistication. With its allure, it whispers tales of history and artistry, making every wear a graceful expression.
Model is 5'9" for reference.