FREE SHIPPING ON ORDERS OVER $200 CAD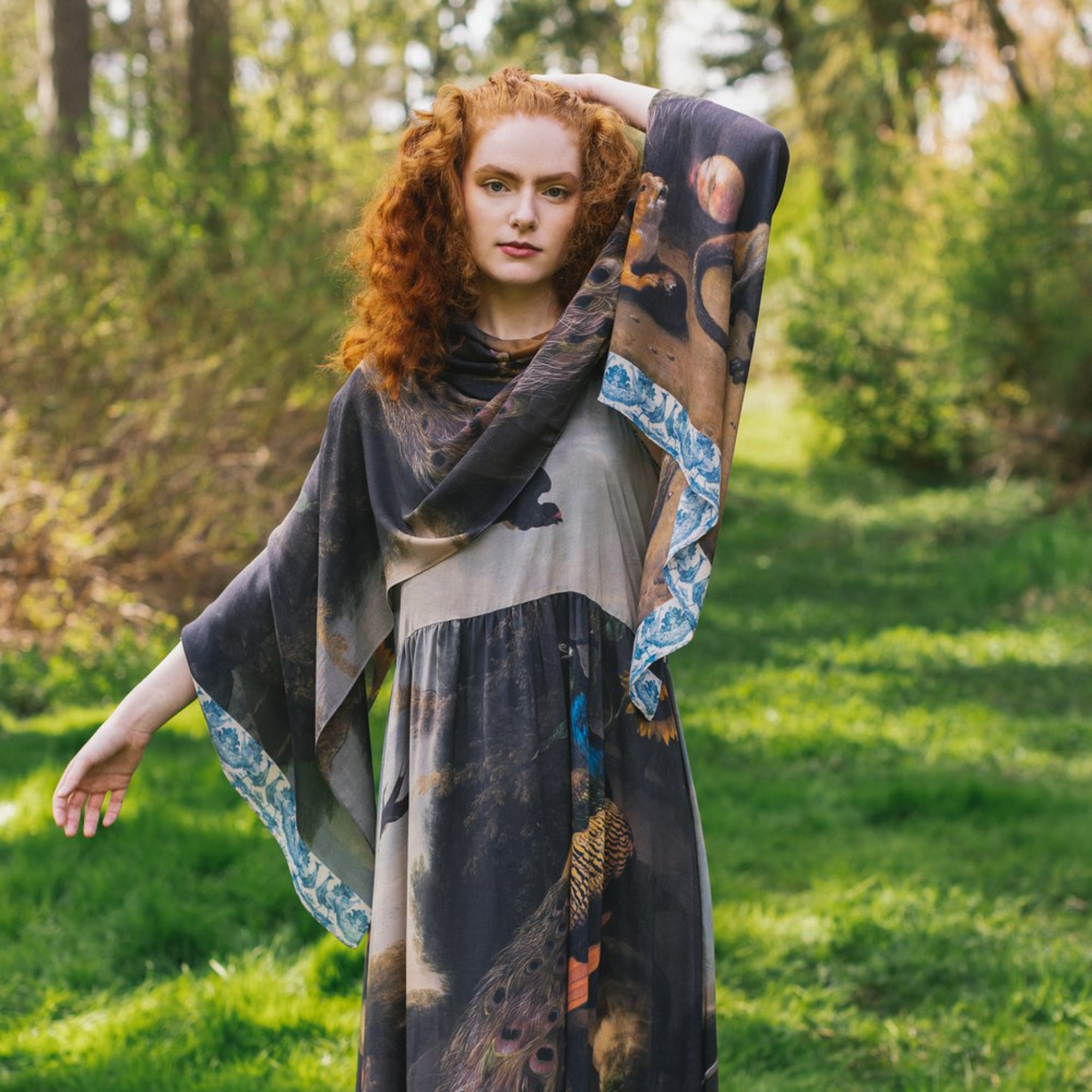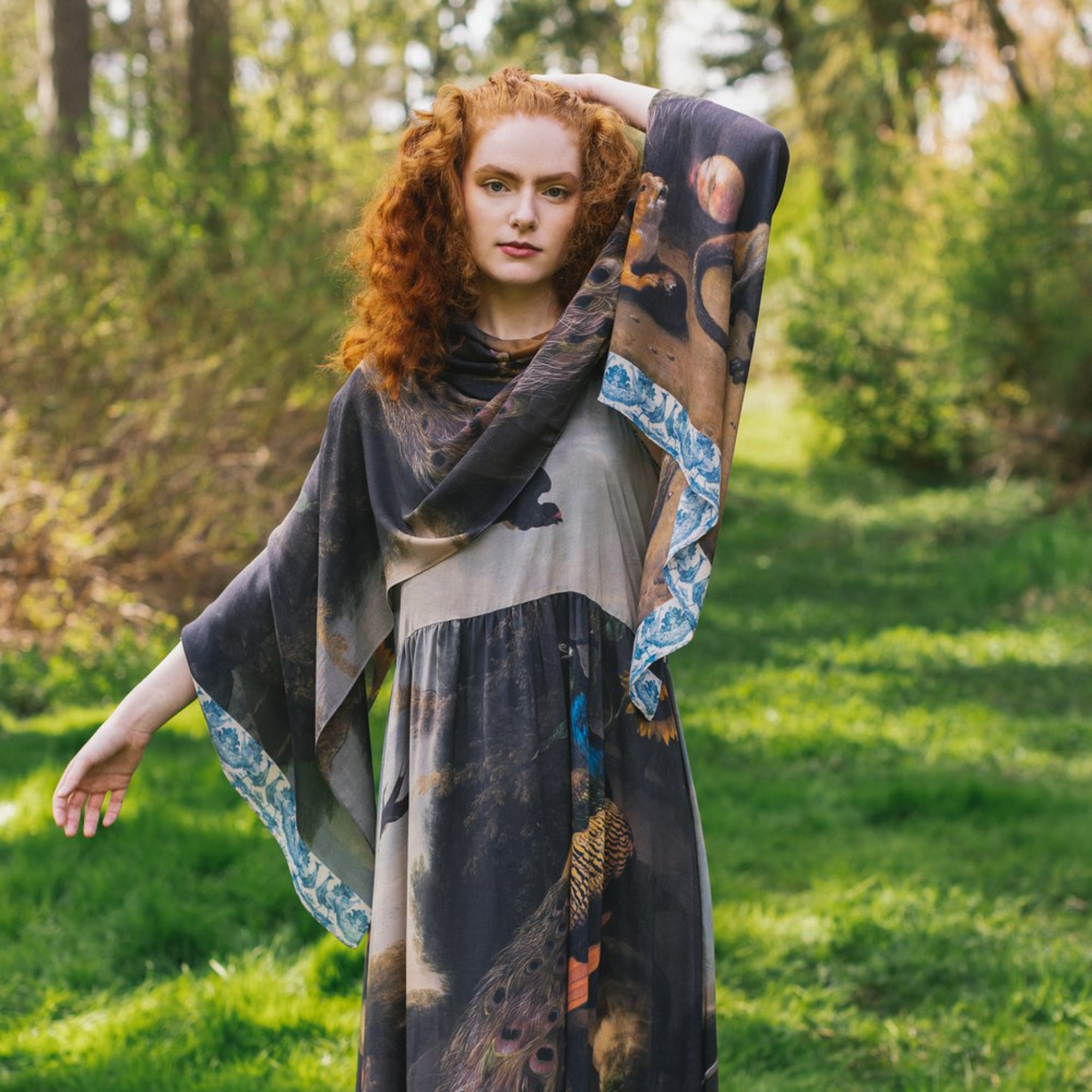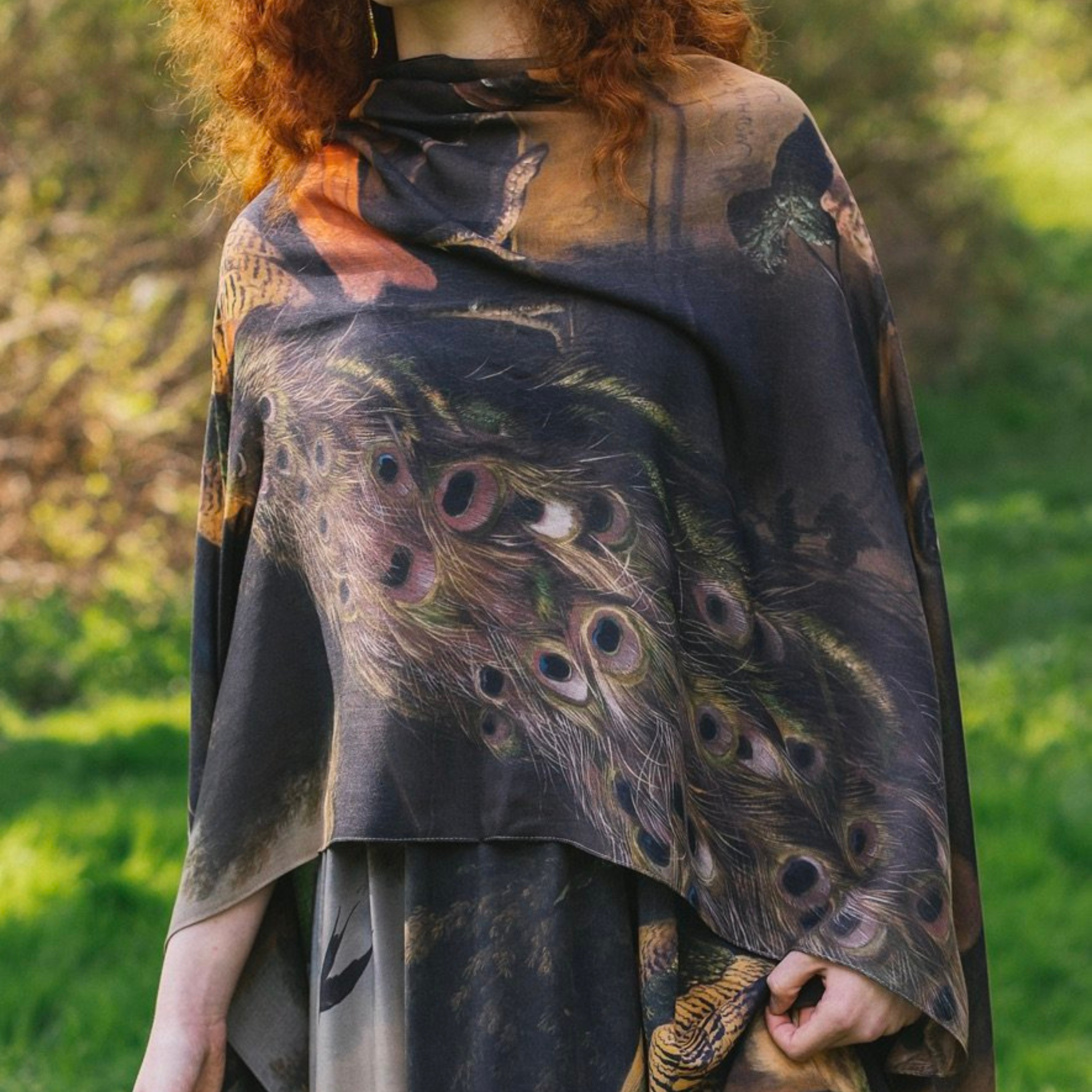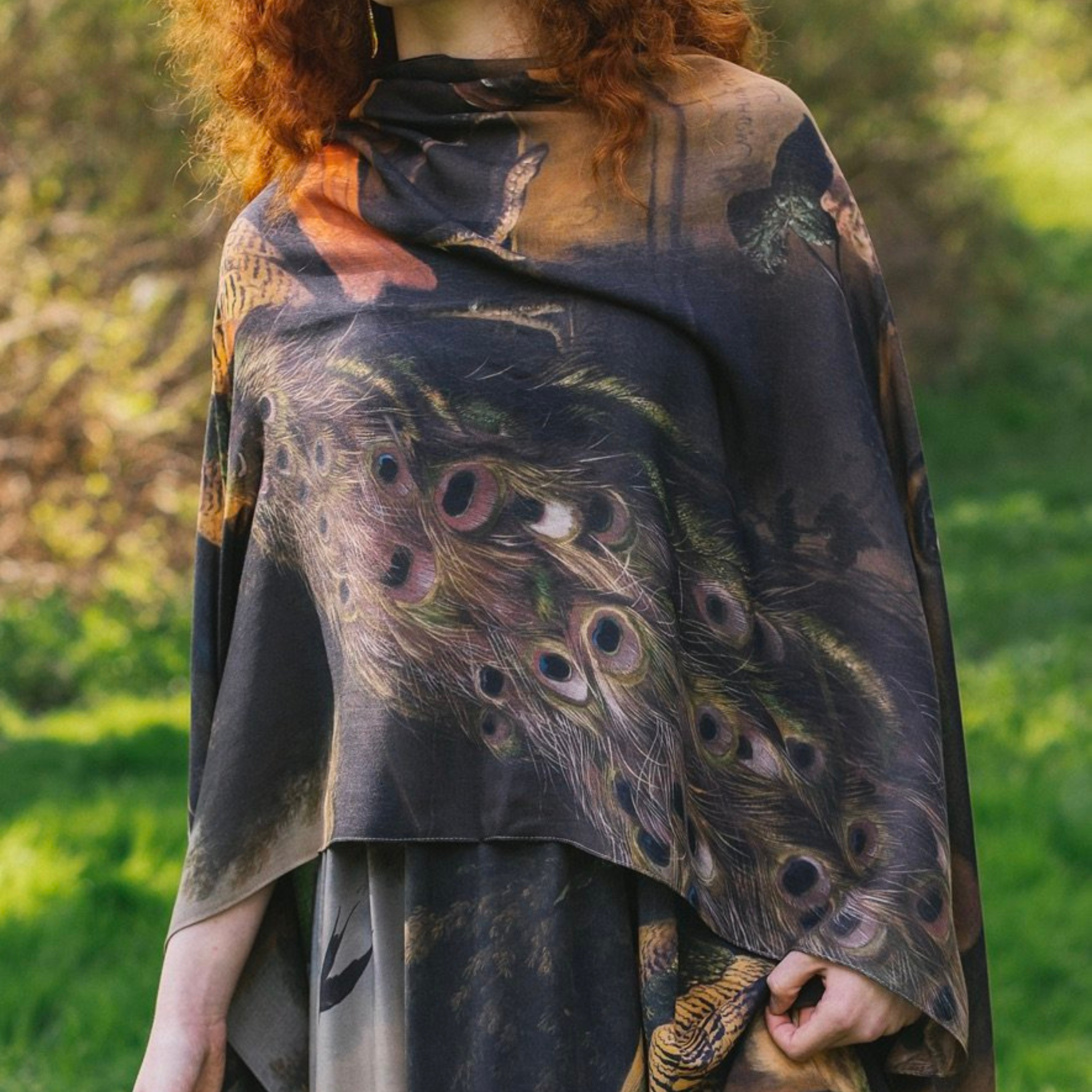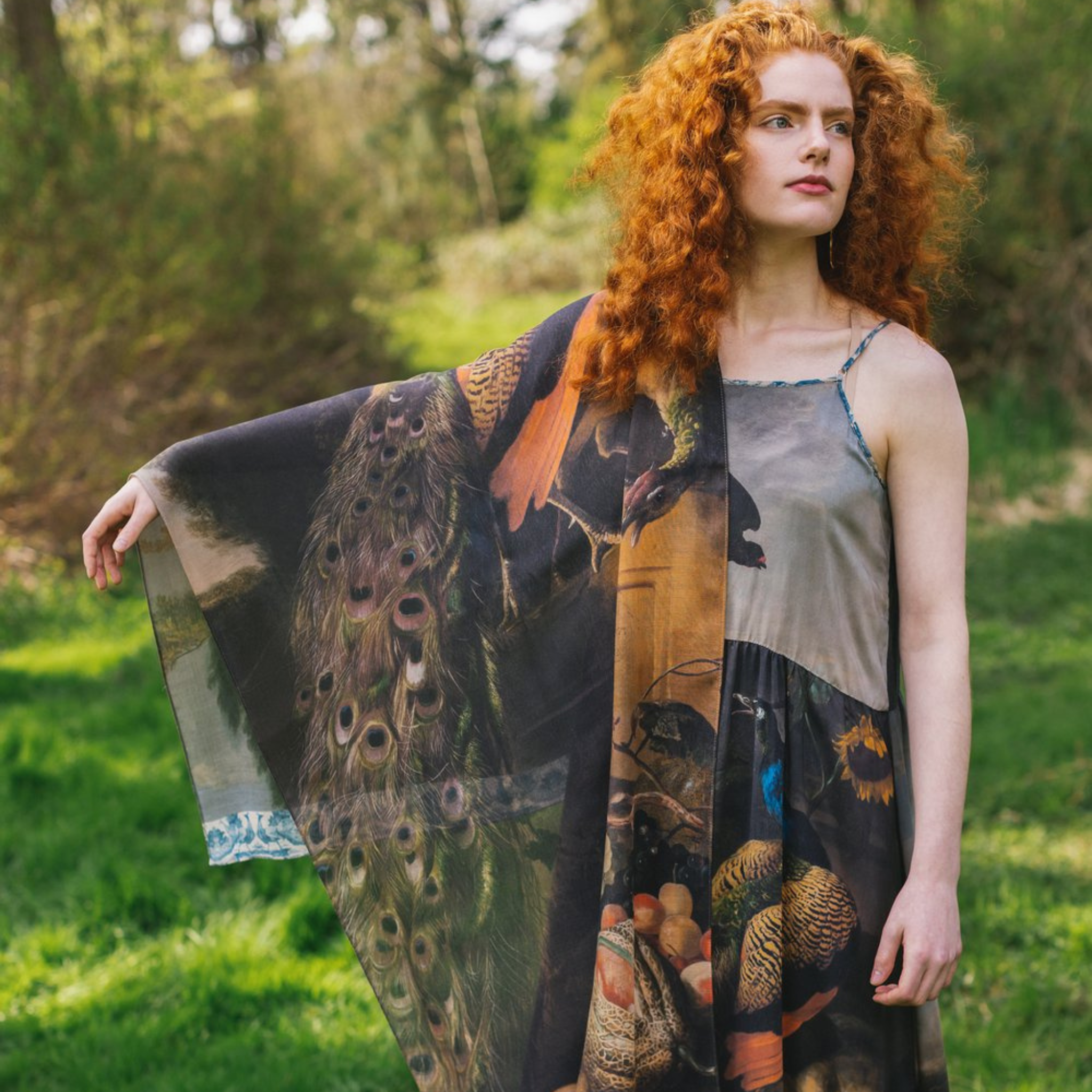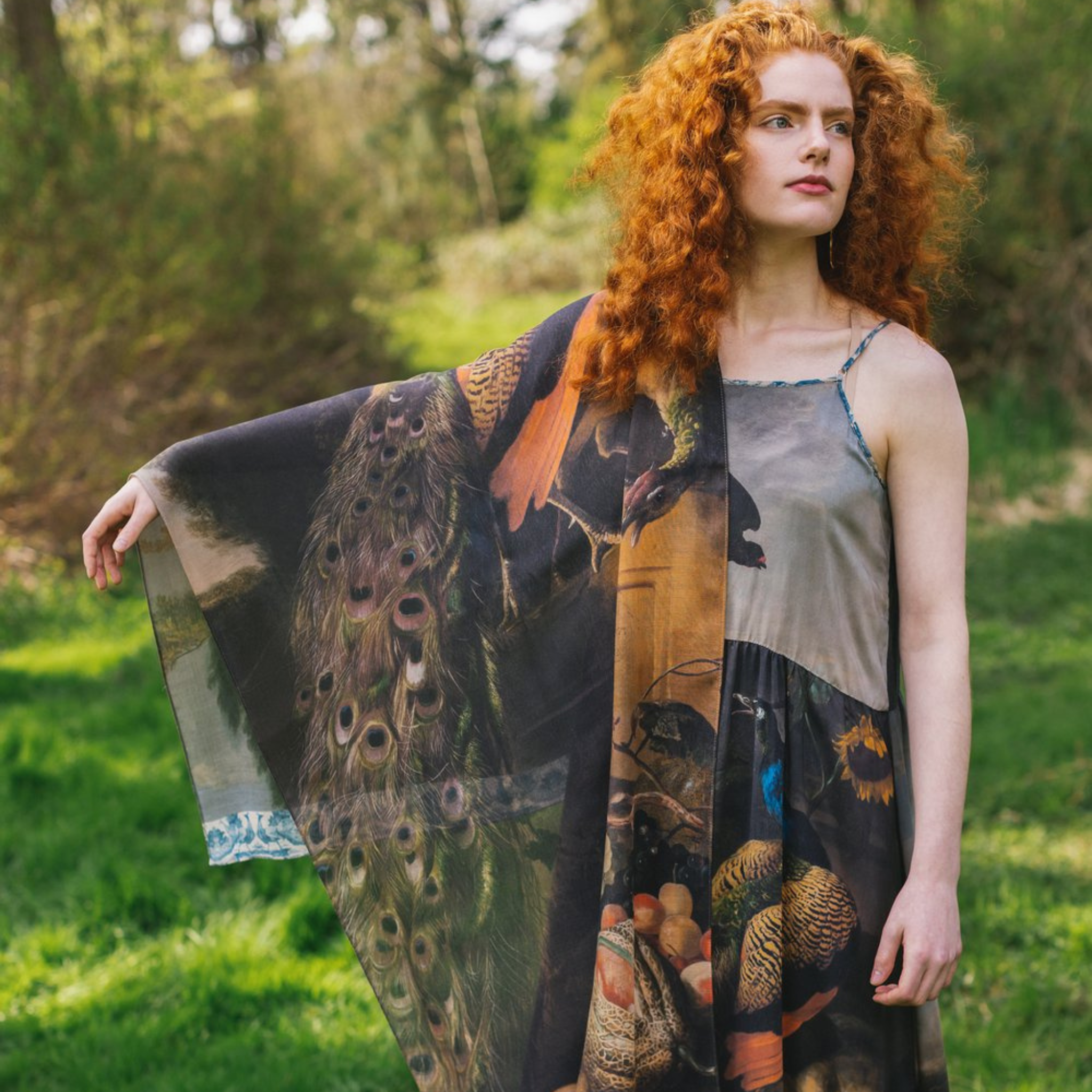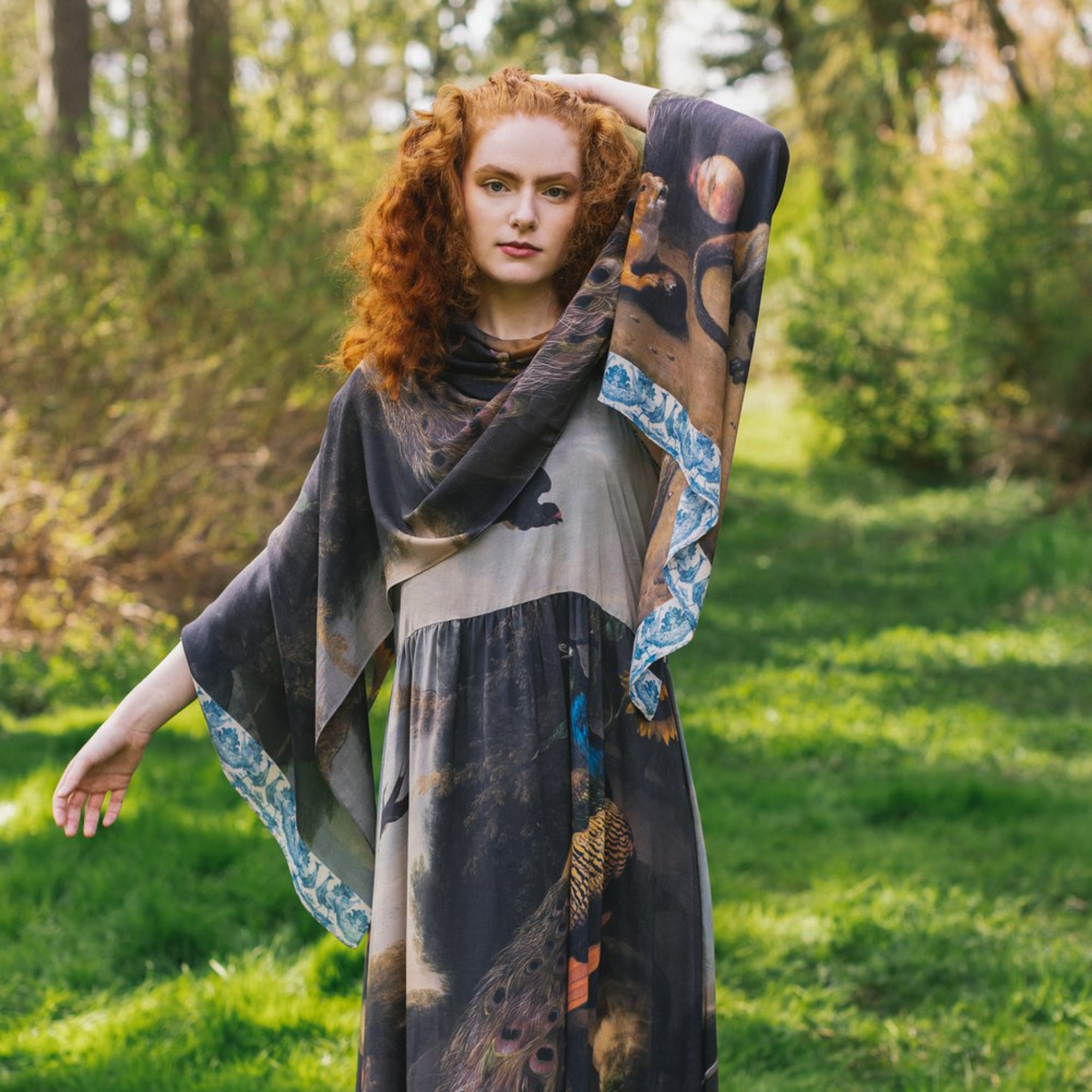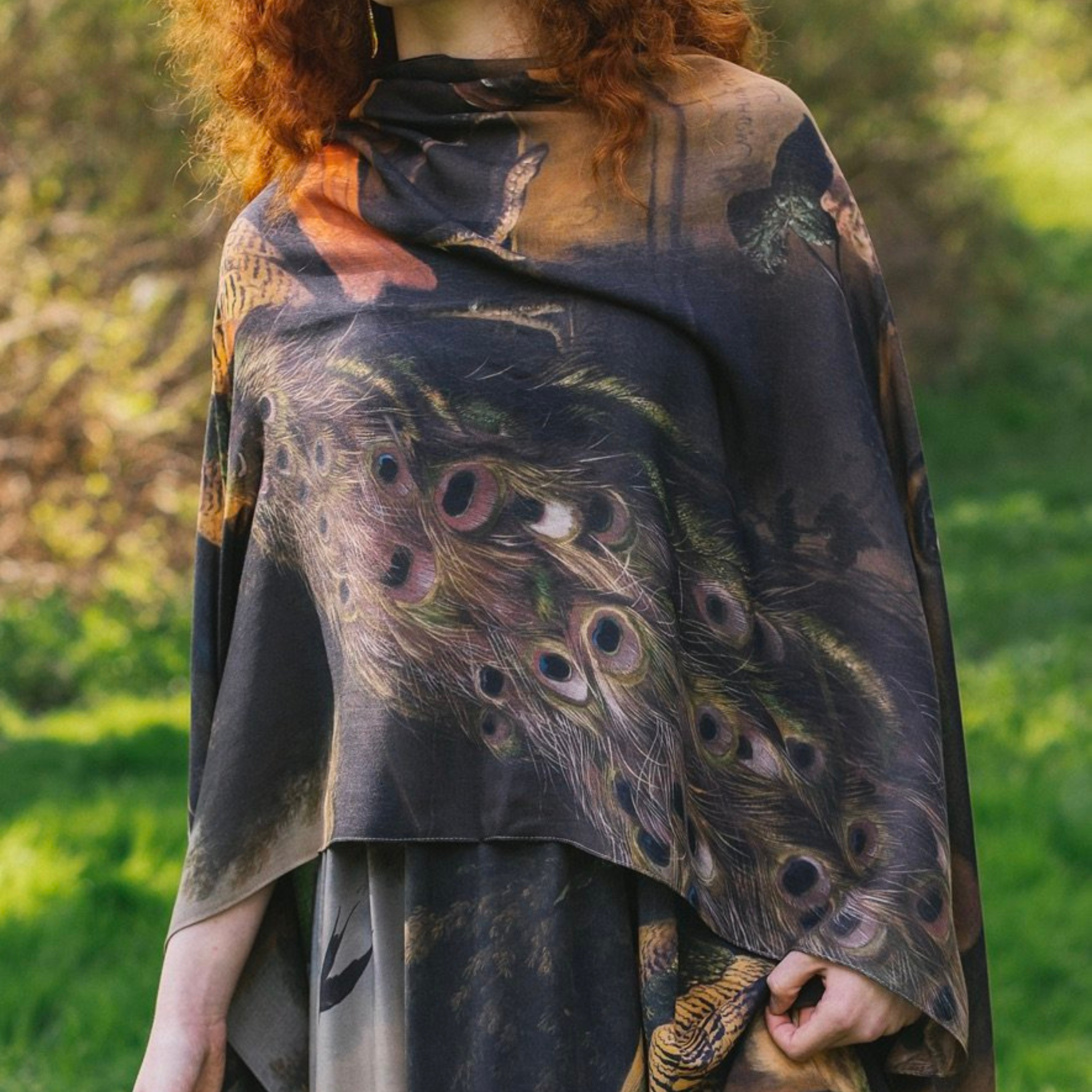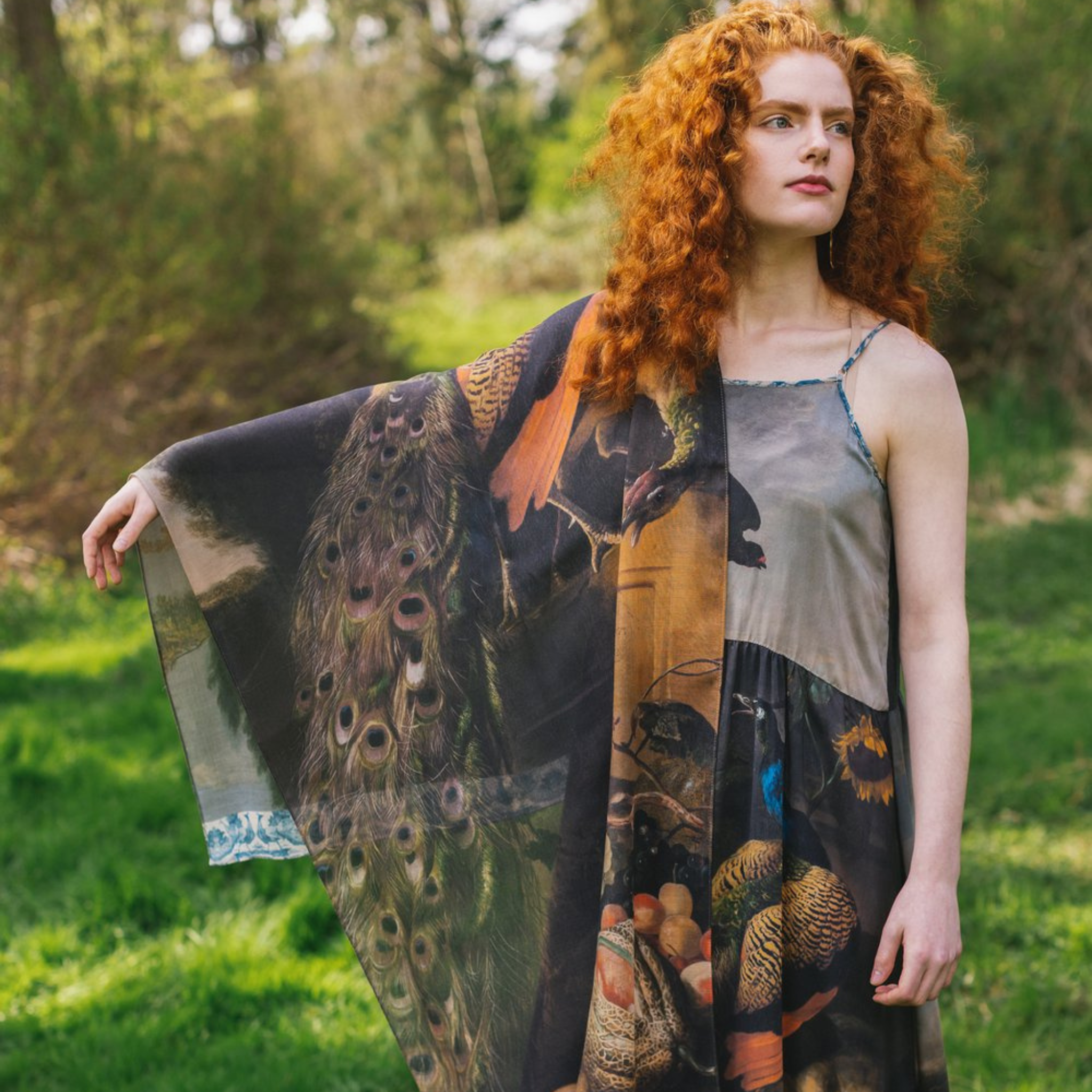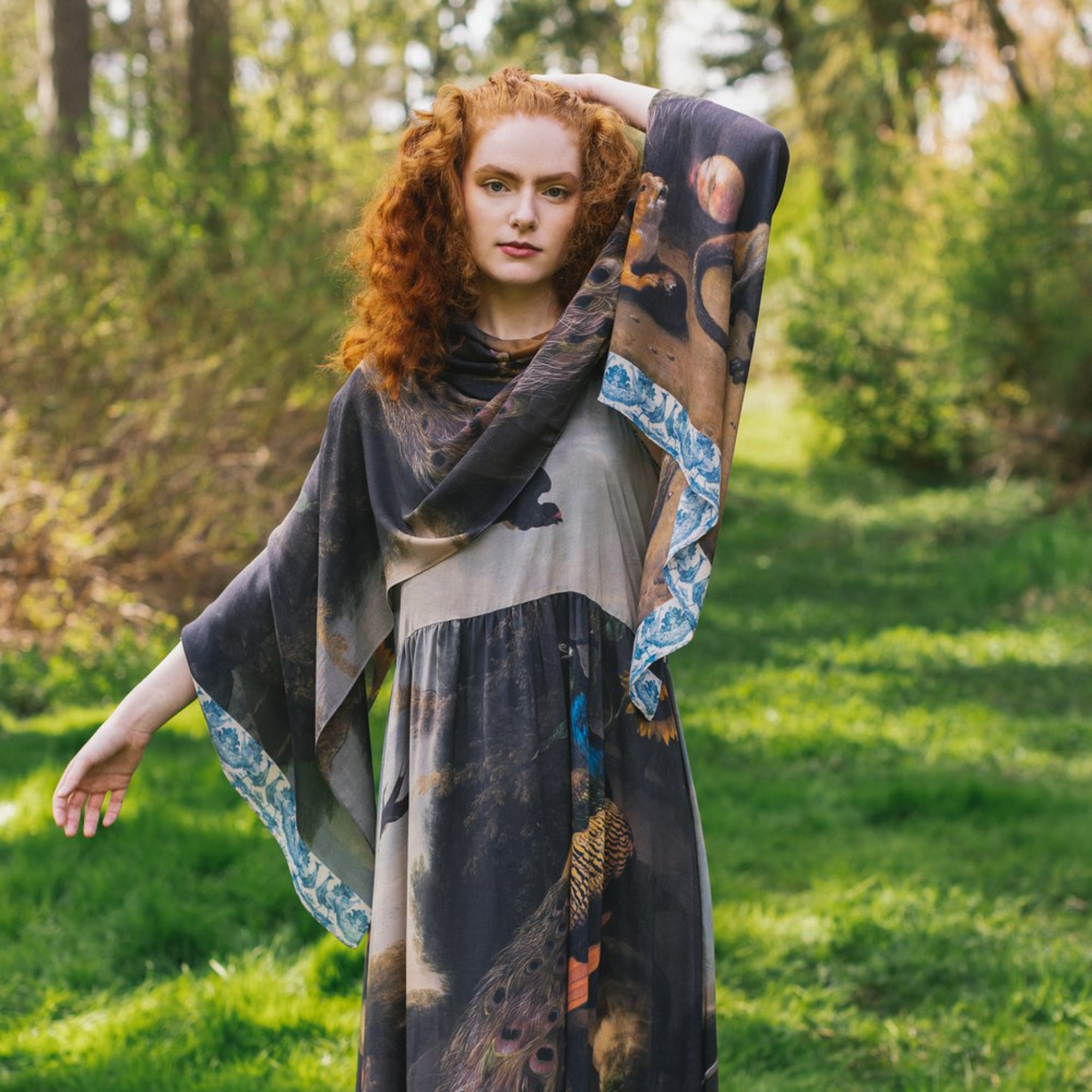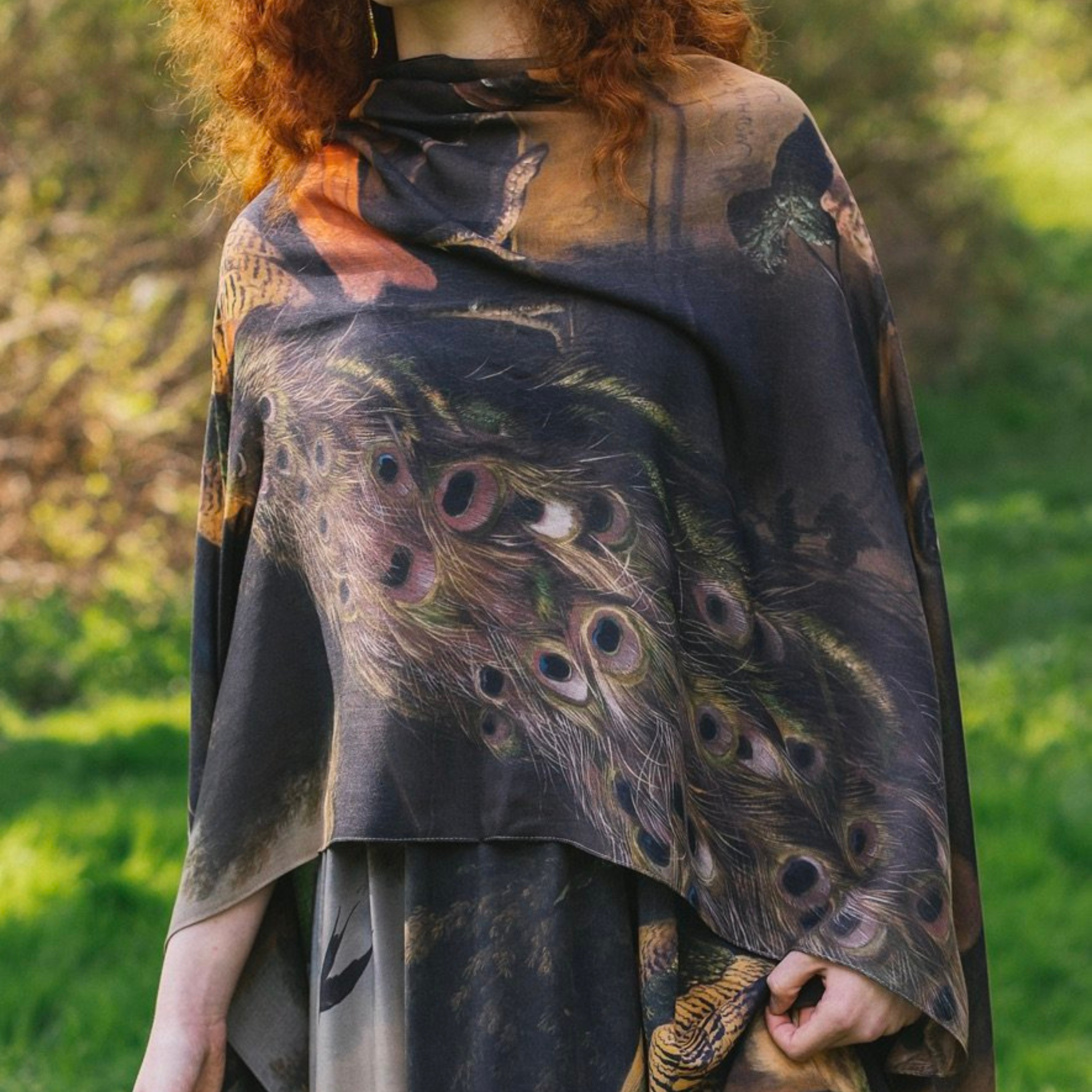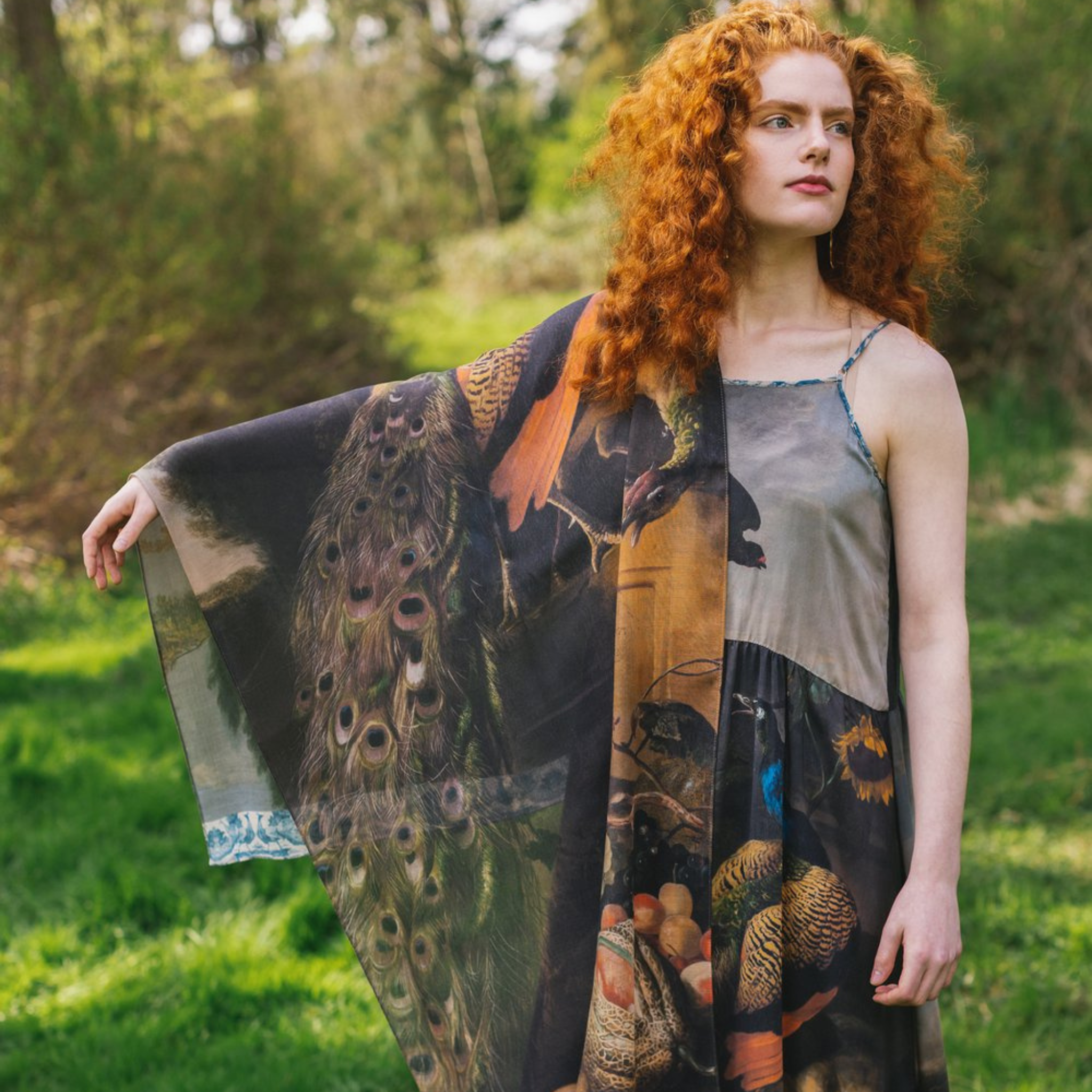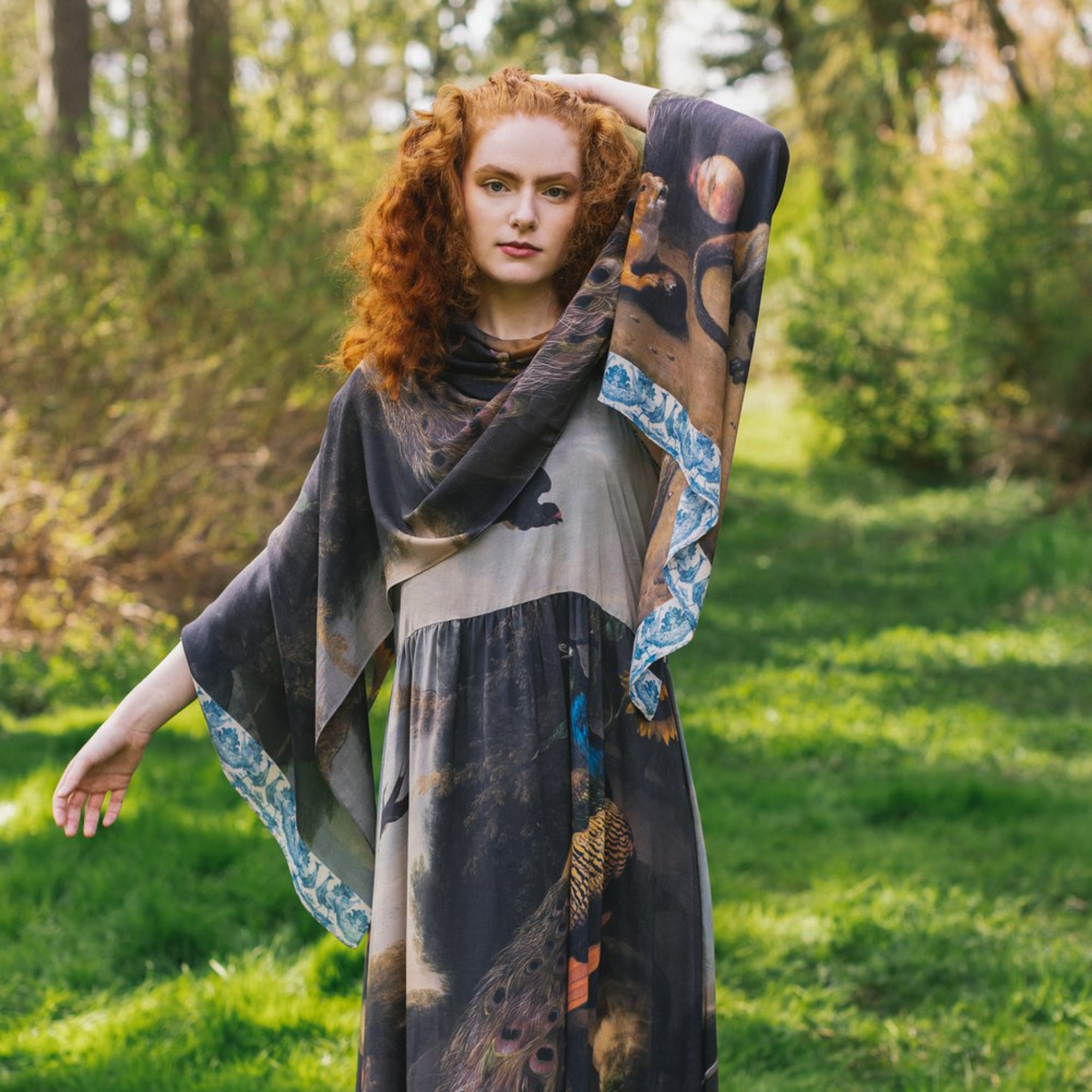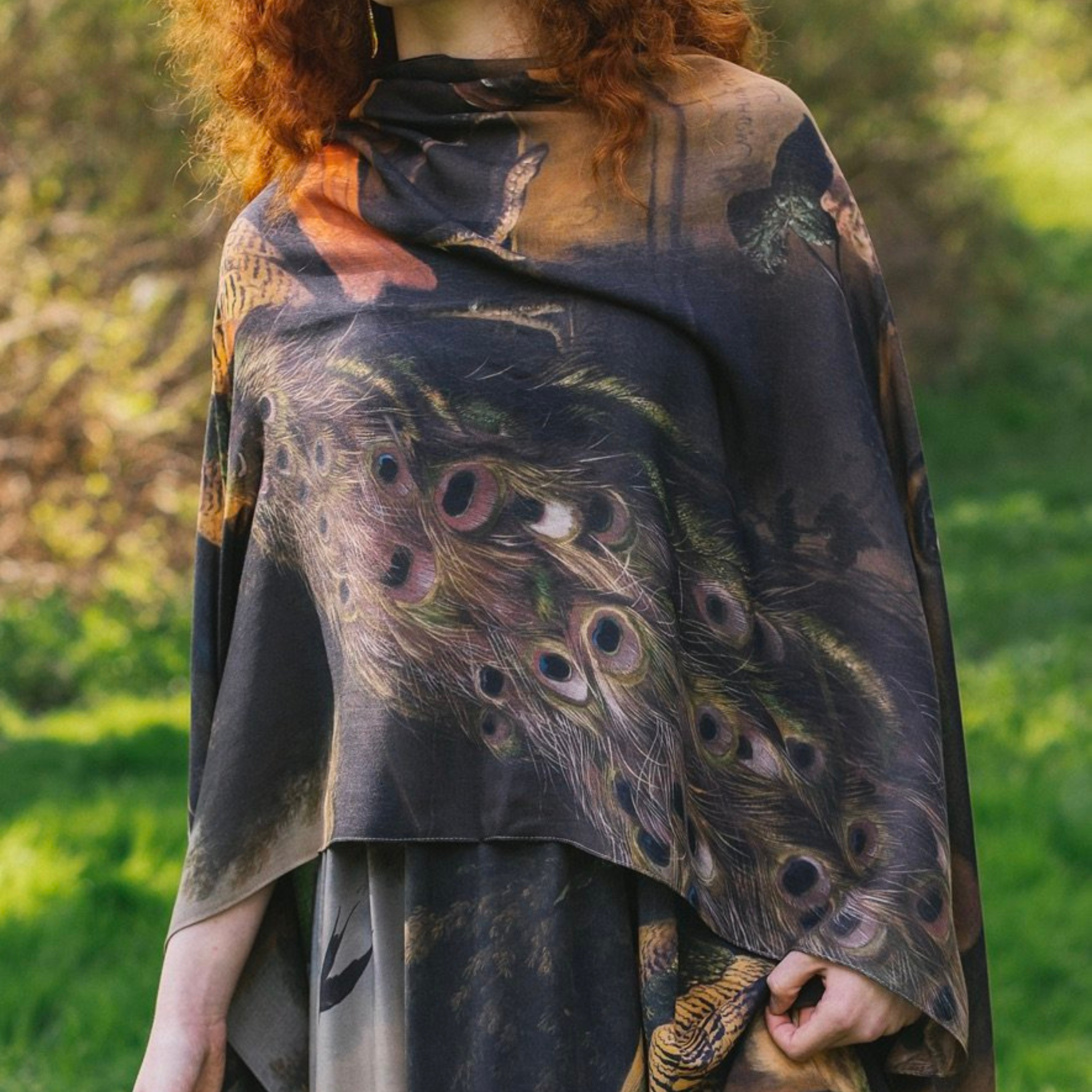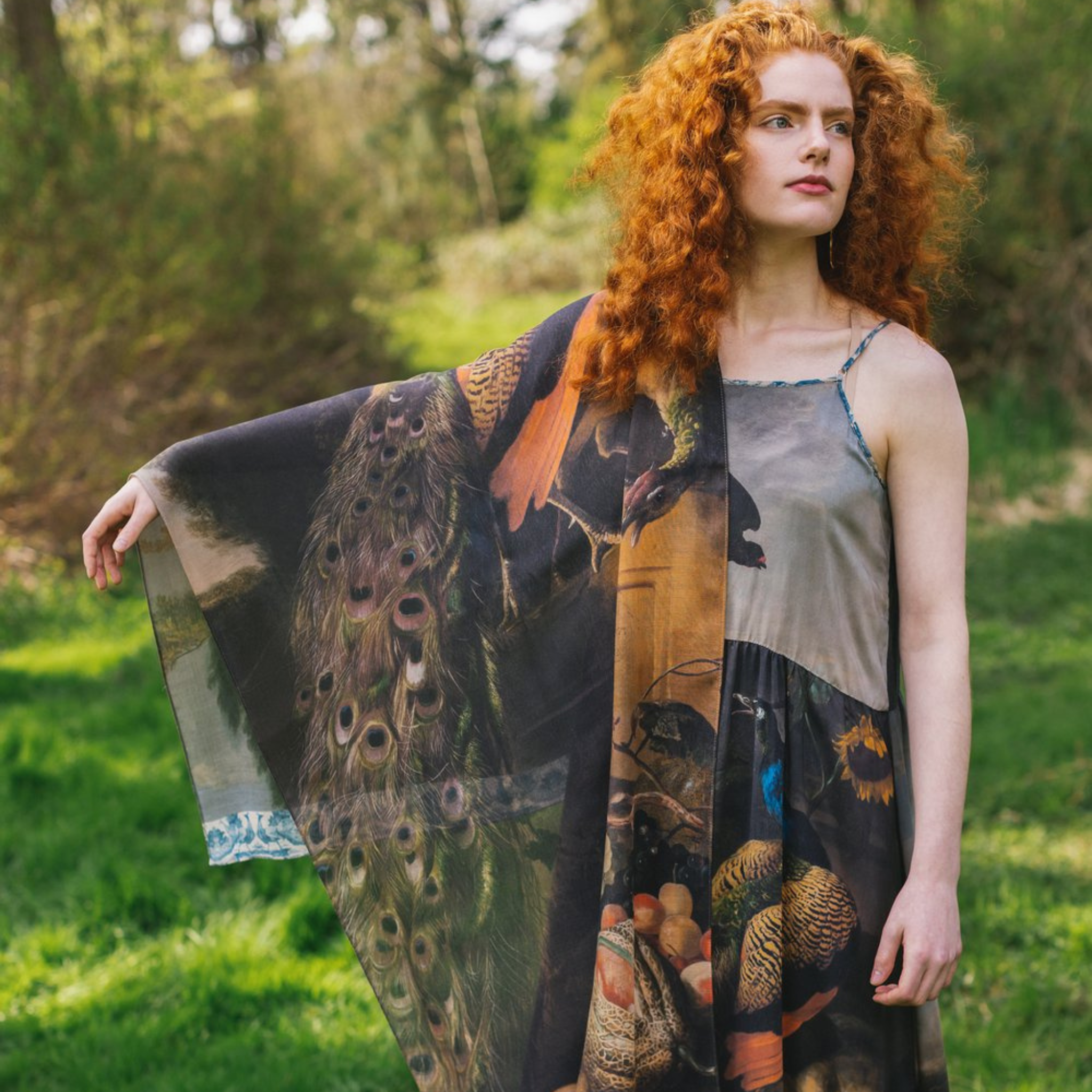 Wild Beauty Bohemian Scarf
Peacocks, revered for their symbolism of strength, confidence, luck, and royalty, have inspired this piece. Adorned with rich artworks from the 1600s by Dutch painter Melchior d'Hondecoeter, the scarf features a lush palette of crimson, ochre, black, and cerulean blue. The whimsical trim, a peacock toile print, is a delicate creation from a reconstructed French textile fragment of the same era.

Modeled after vintage French scarves, these chic designs offer an effortless touch of luxury for everyday use. Whether wrapped once around the neck, tucked into a jacket, or tied in the hair, these scarves add a refined touch to any ensemble. Crafted from soft viscose, the fabric boasts a lighter, airier weight than the kimonos, maintaining the same beautifully soft feel.

Made from pure bamboo/wood viscose.  A gentle handwash and hanging to dry ensure the longevity of this delicate accessory.

Scarf Dimensions: 68cm x 155cm.