FREE SHIPPING ON ORDERS OVER $200 CAD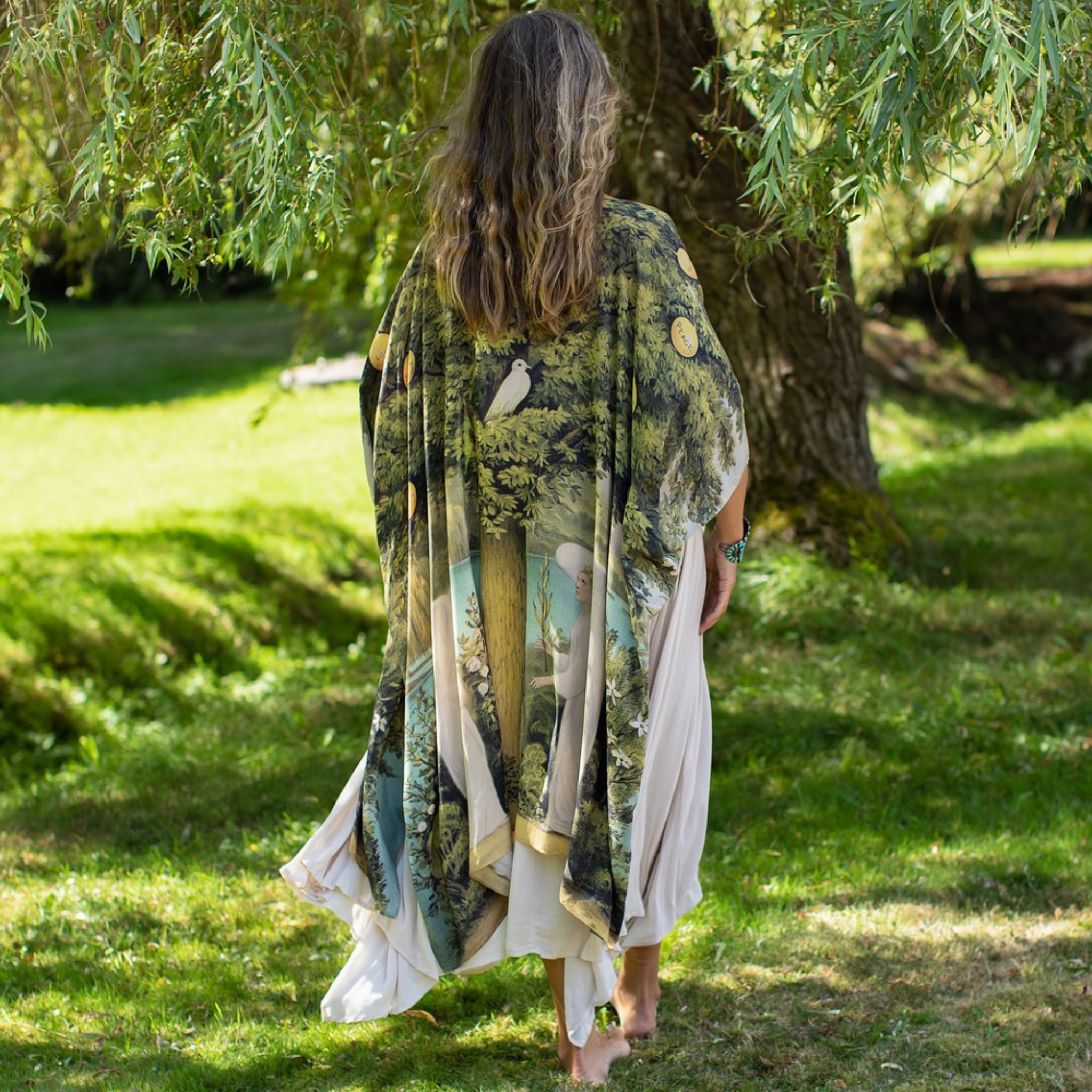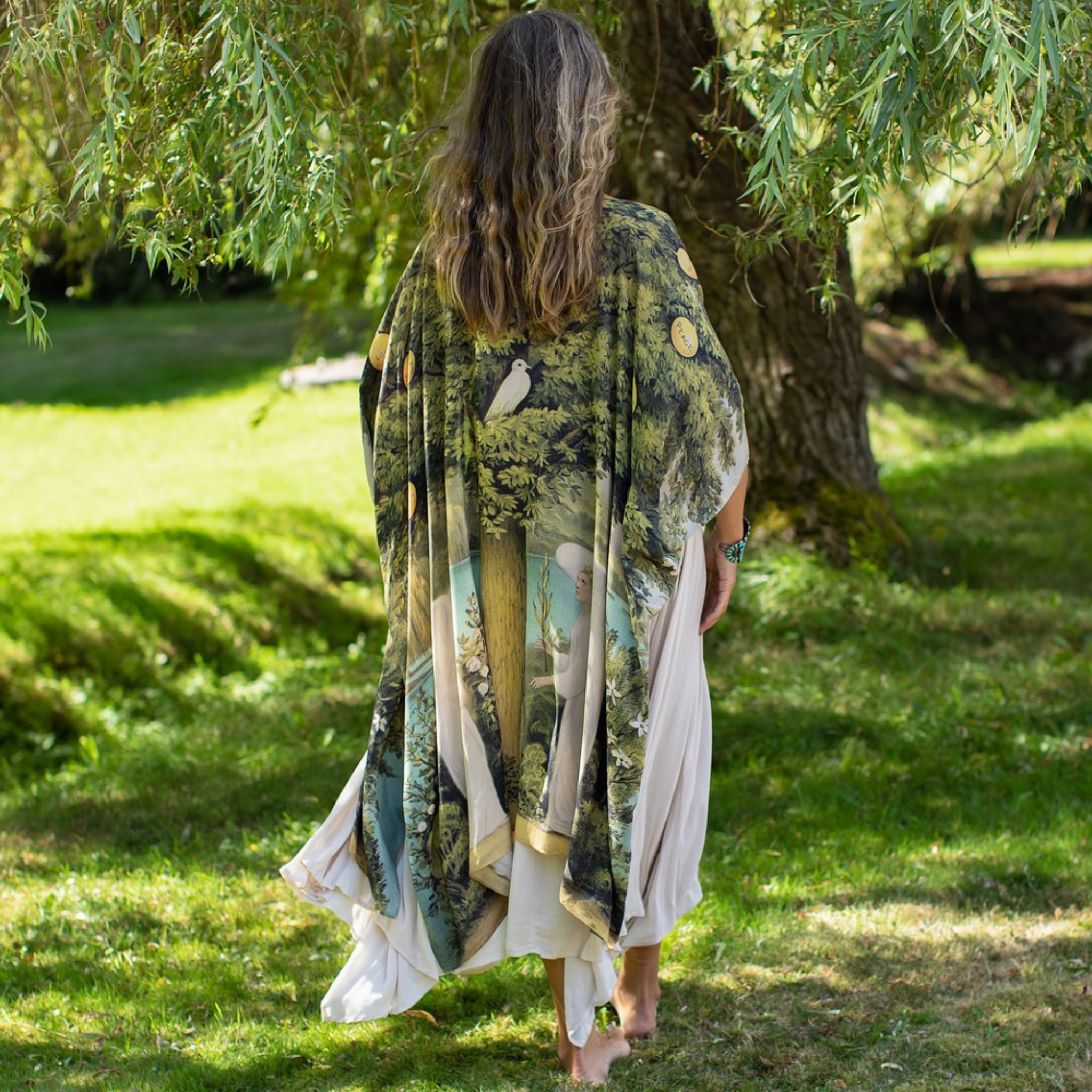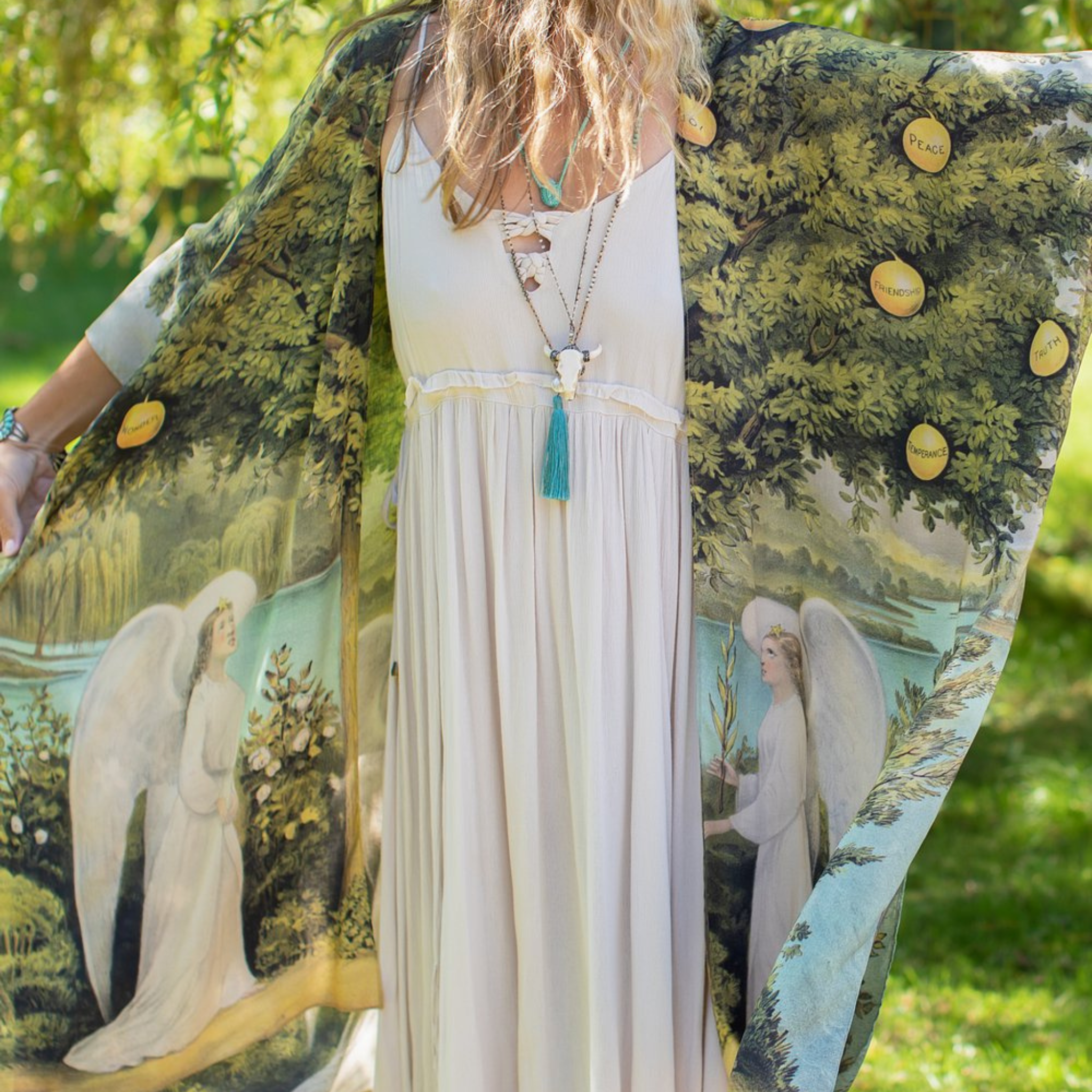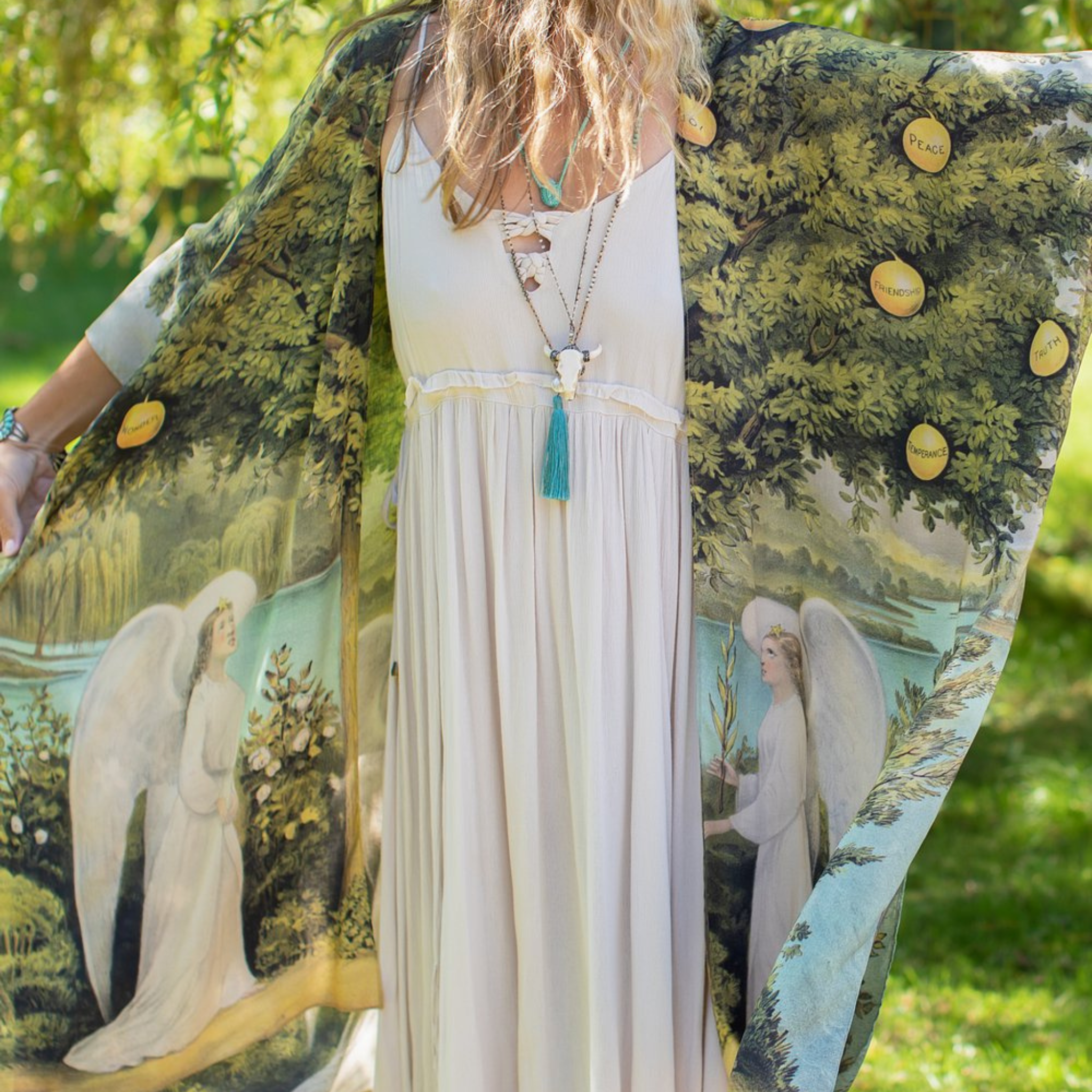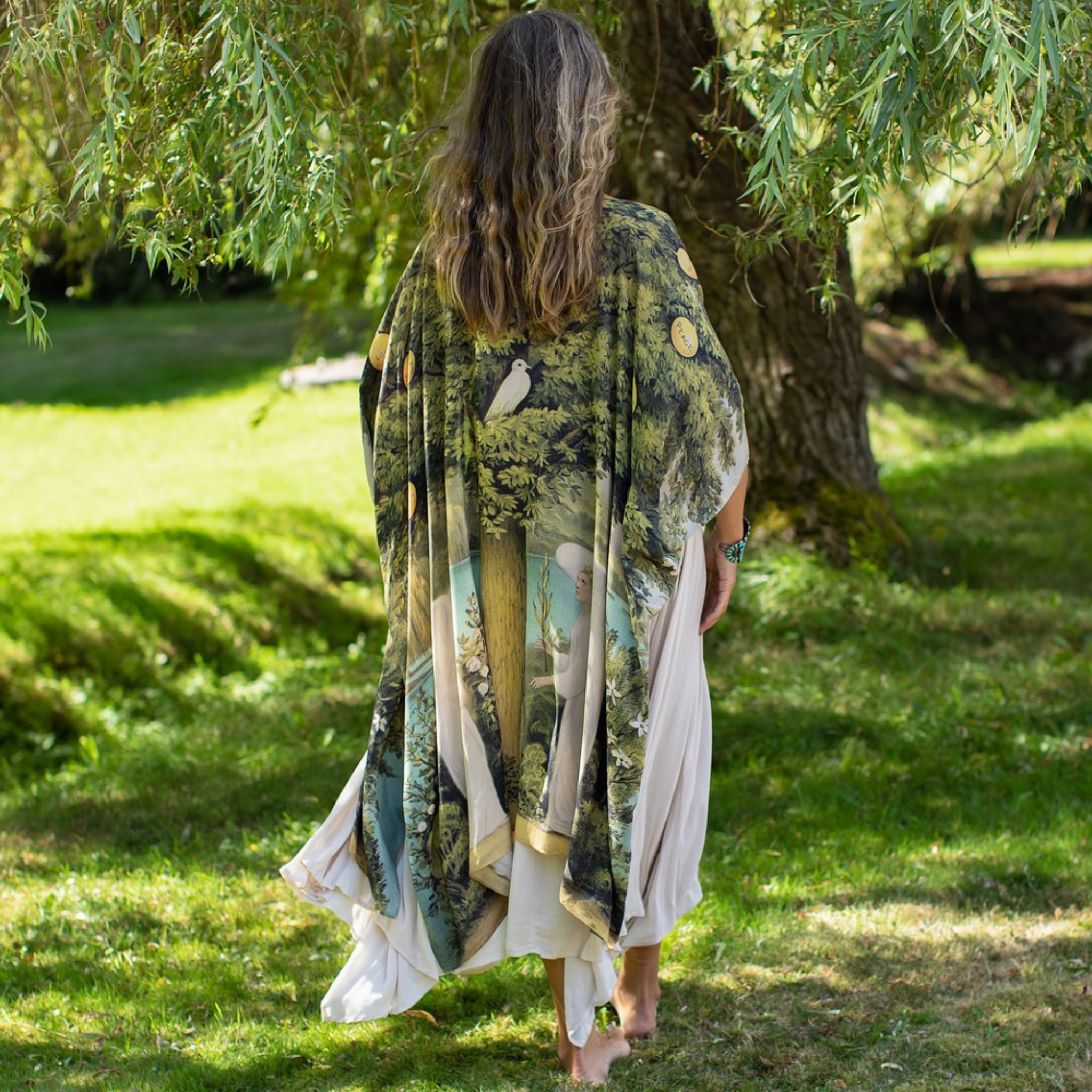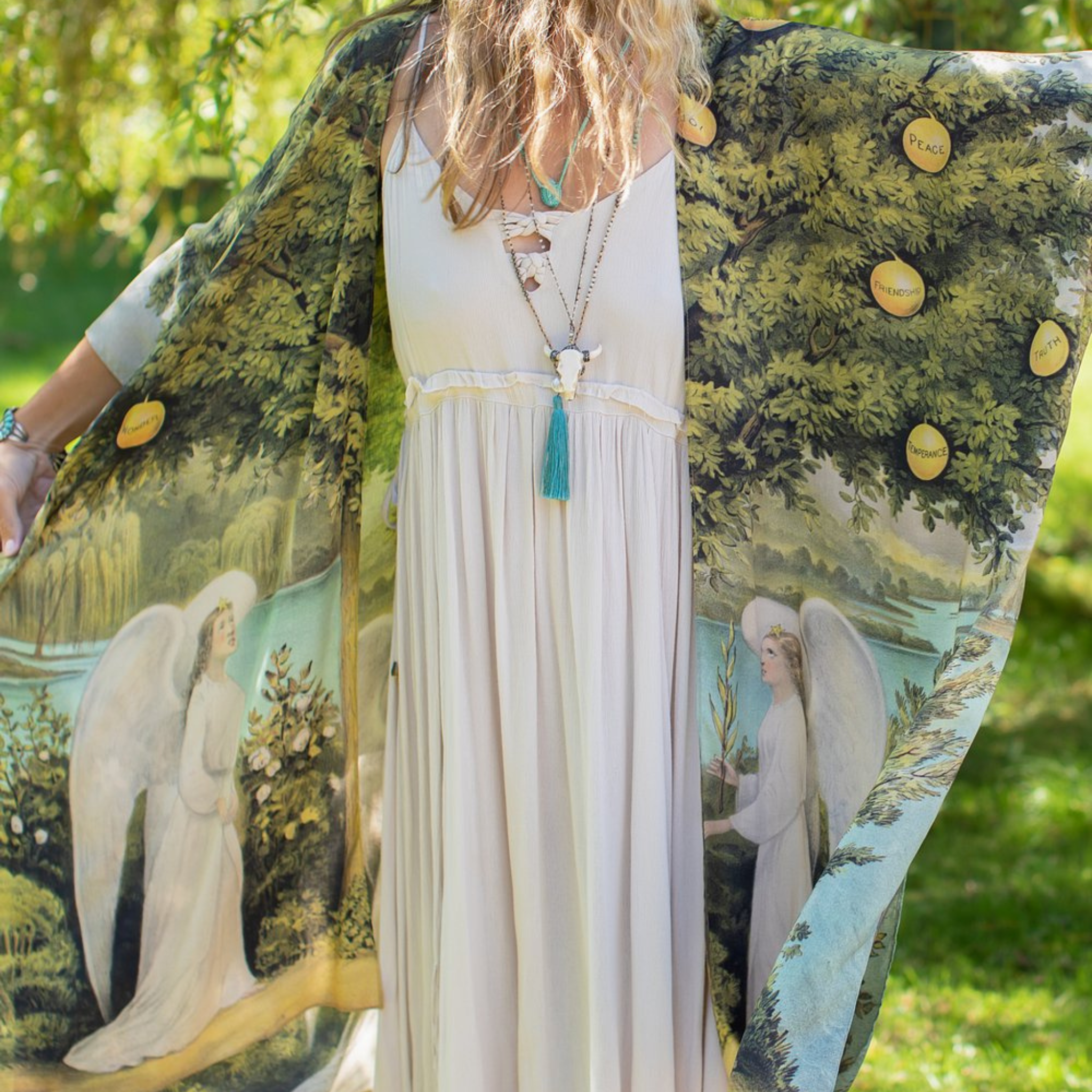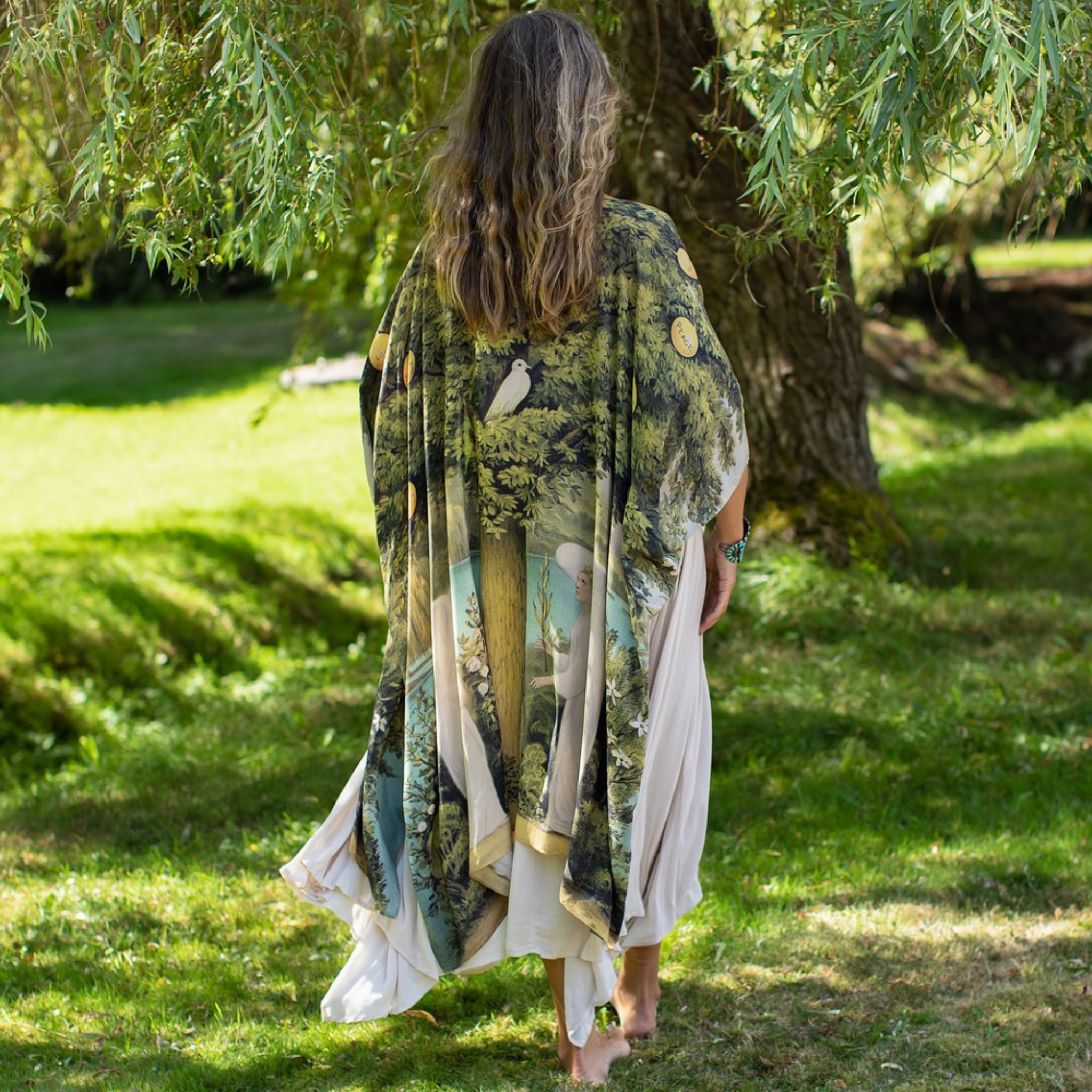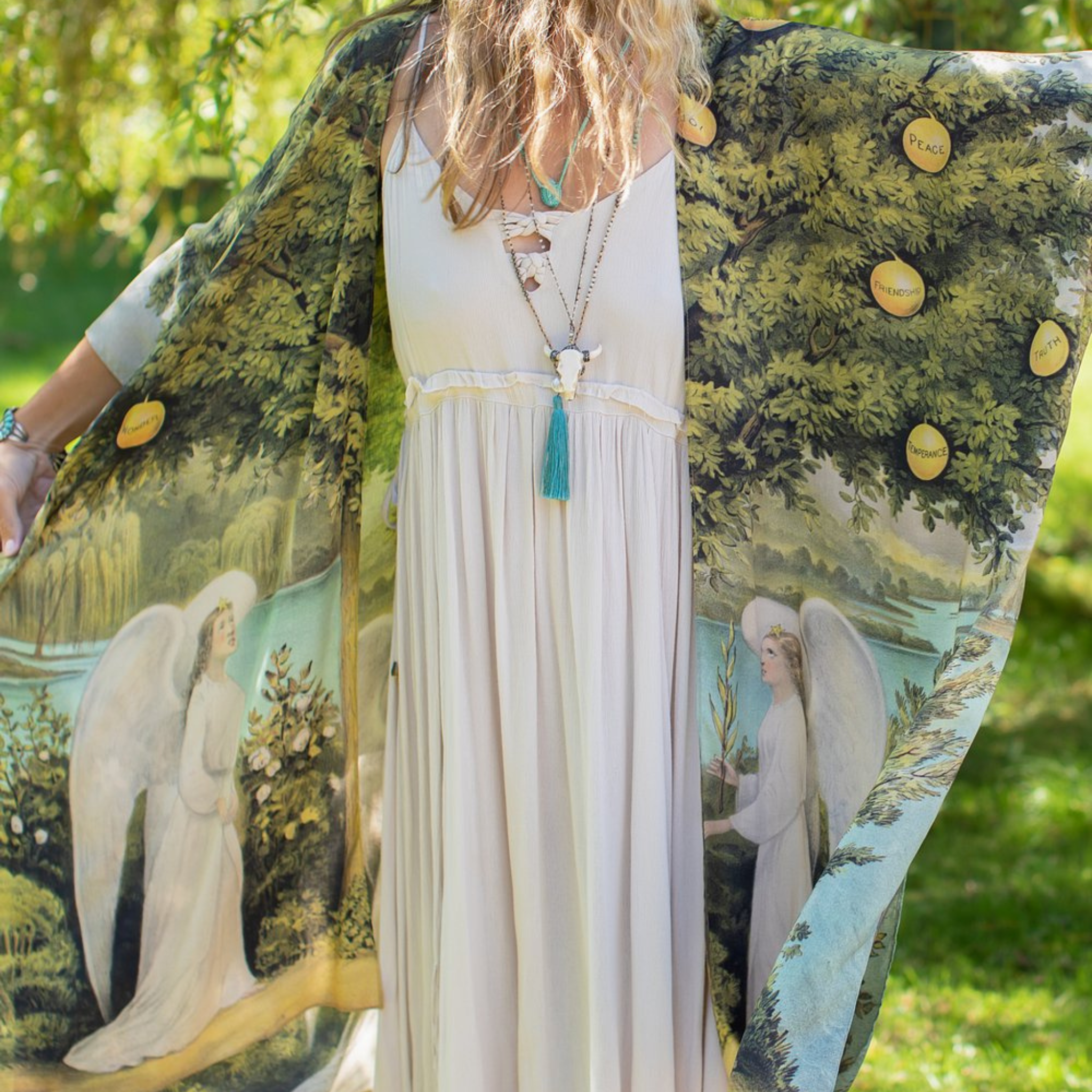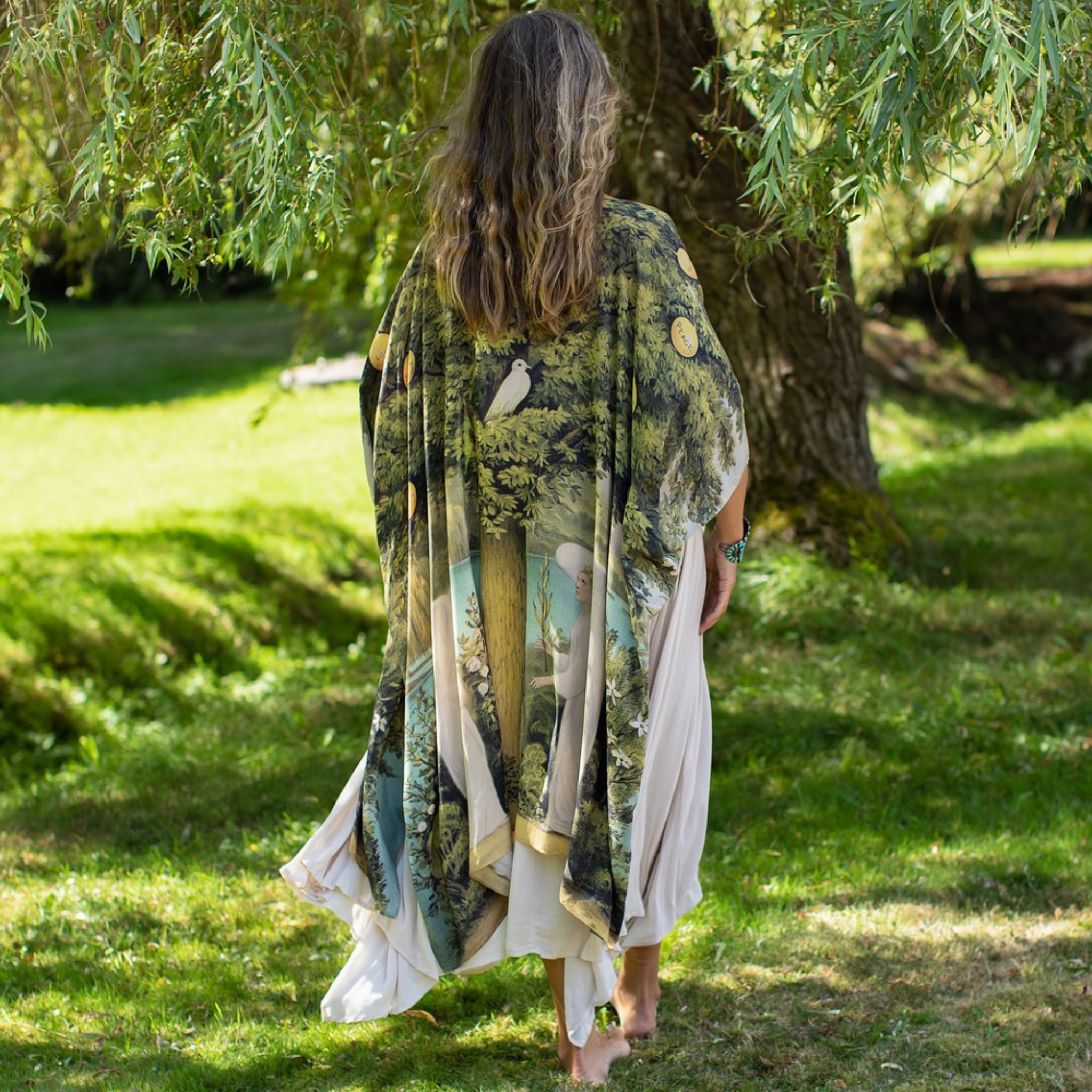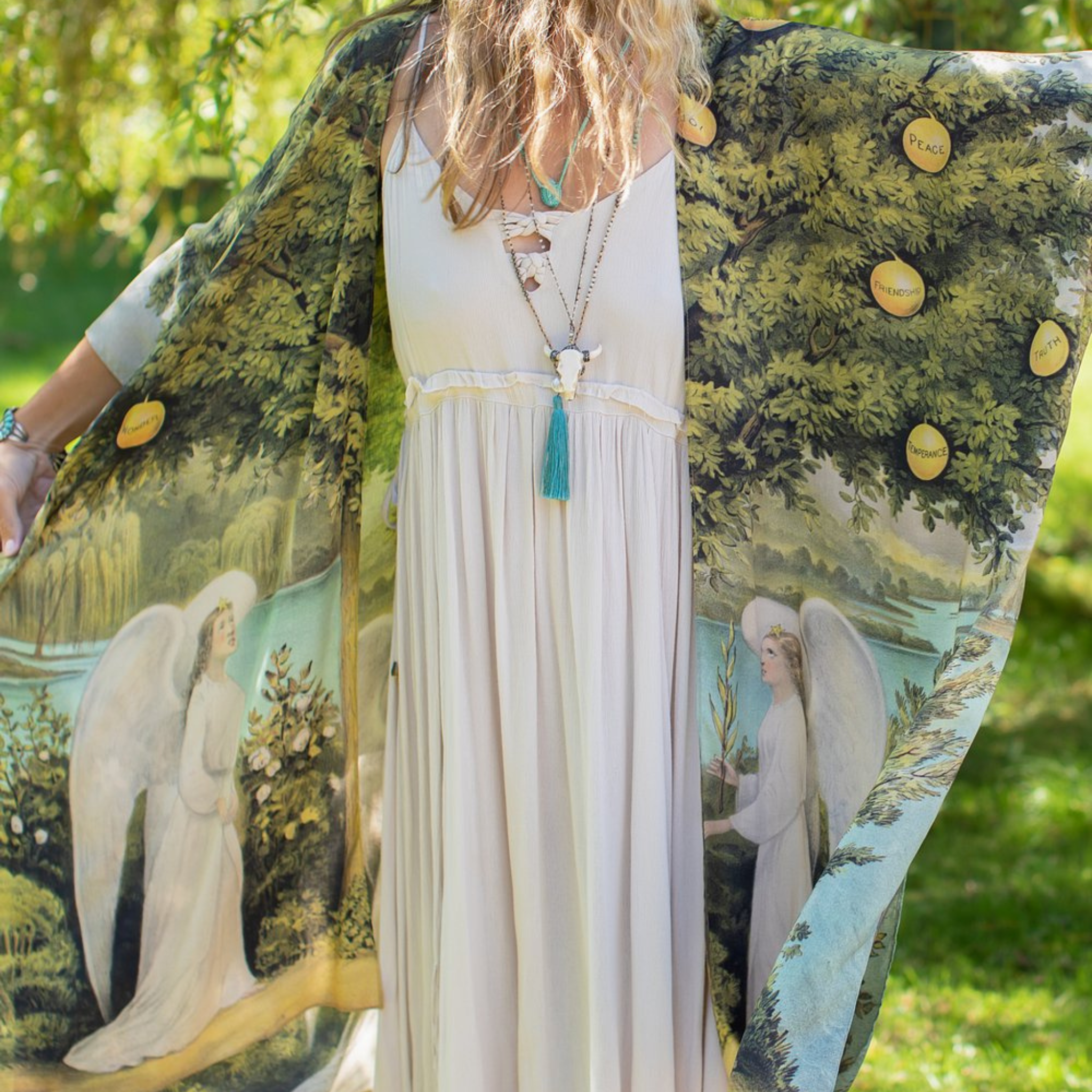 Tree of Life Starduster
This luscious kimono starduster is a representation of a universal image, the Tree of Life.  The fruits are of joy, love, happiness, and wonder!  Angels are also present, and the peace dove rests gently in the mid-back. The flowy style is perfect for all shapes and sizes!
100% Viscose from Bamboo/Wood
Width of the kimono is 110cm.