FREE SHIPPING ON ORDERS OVER $200 CAD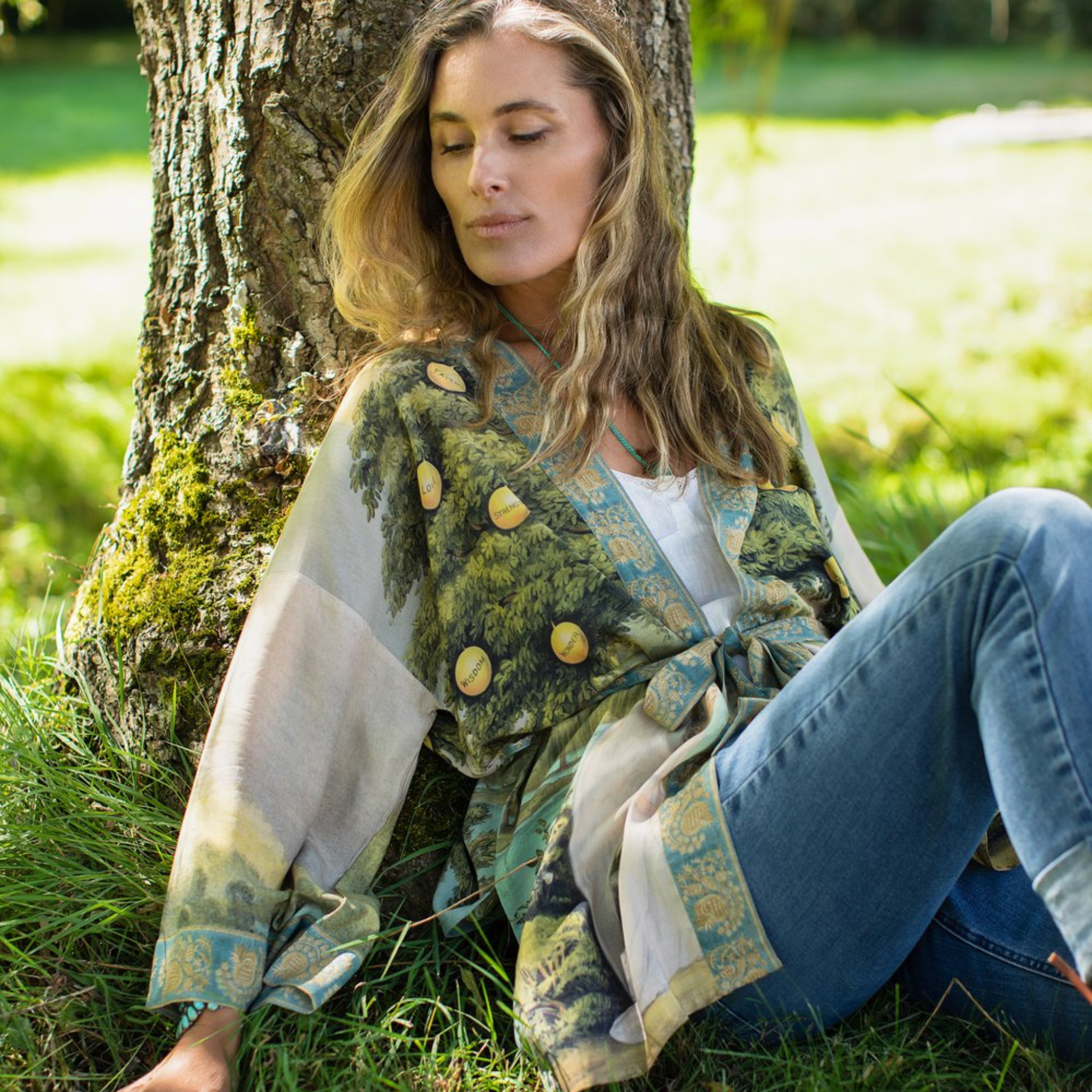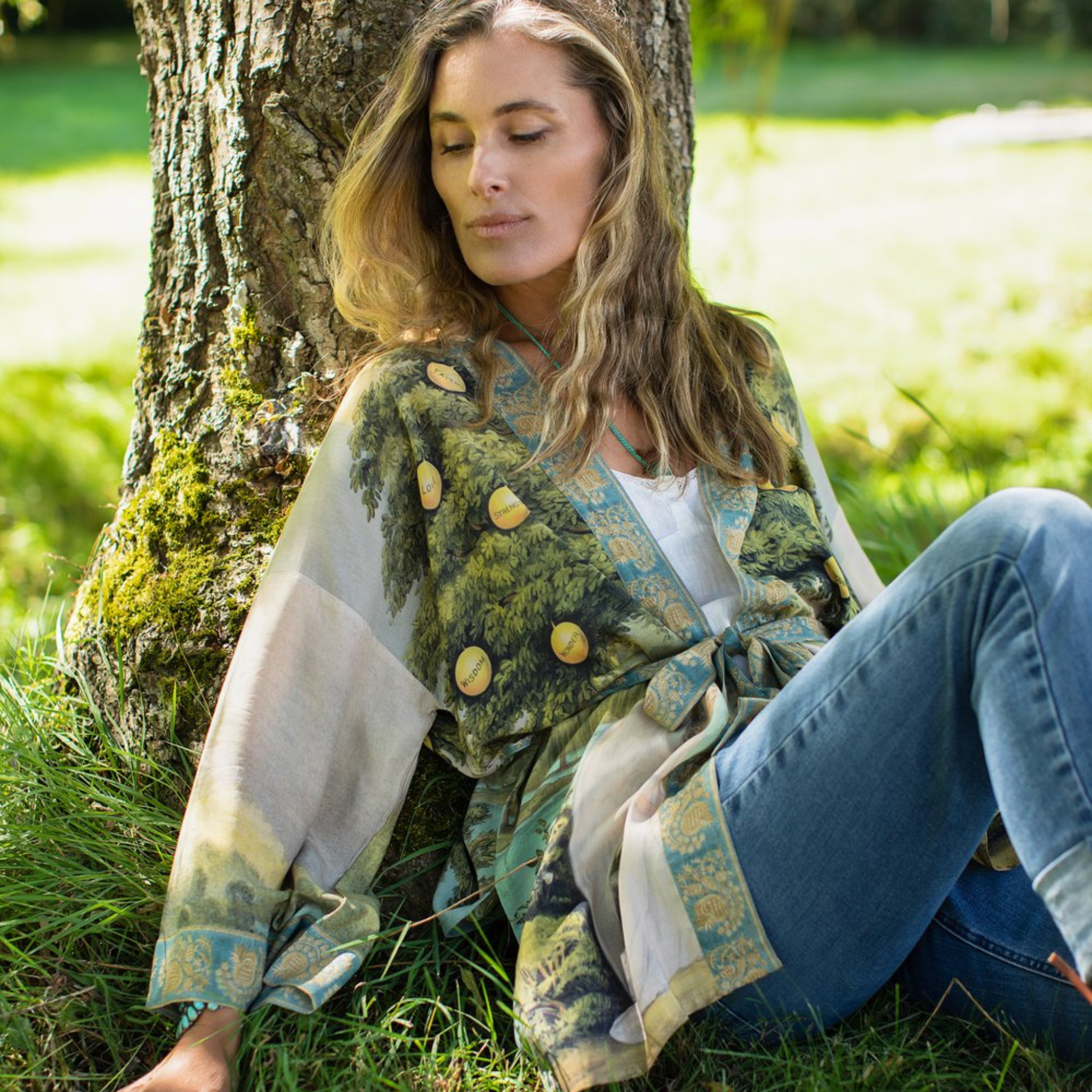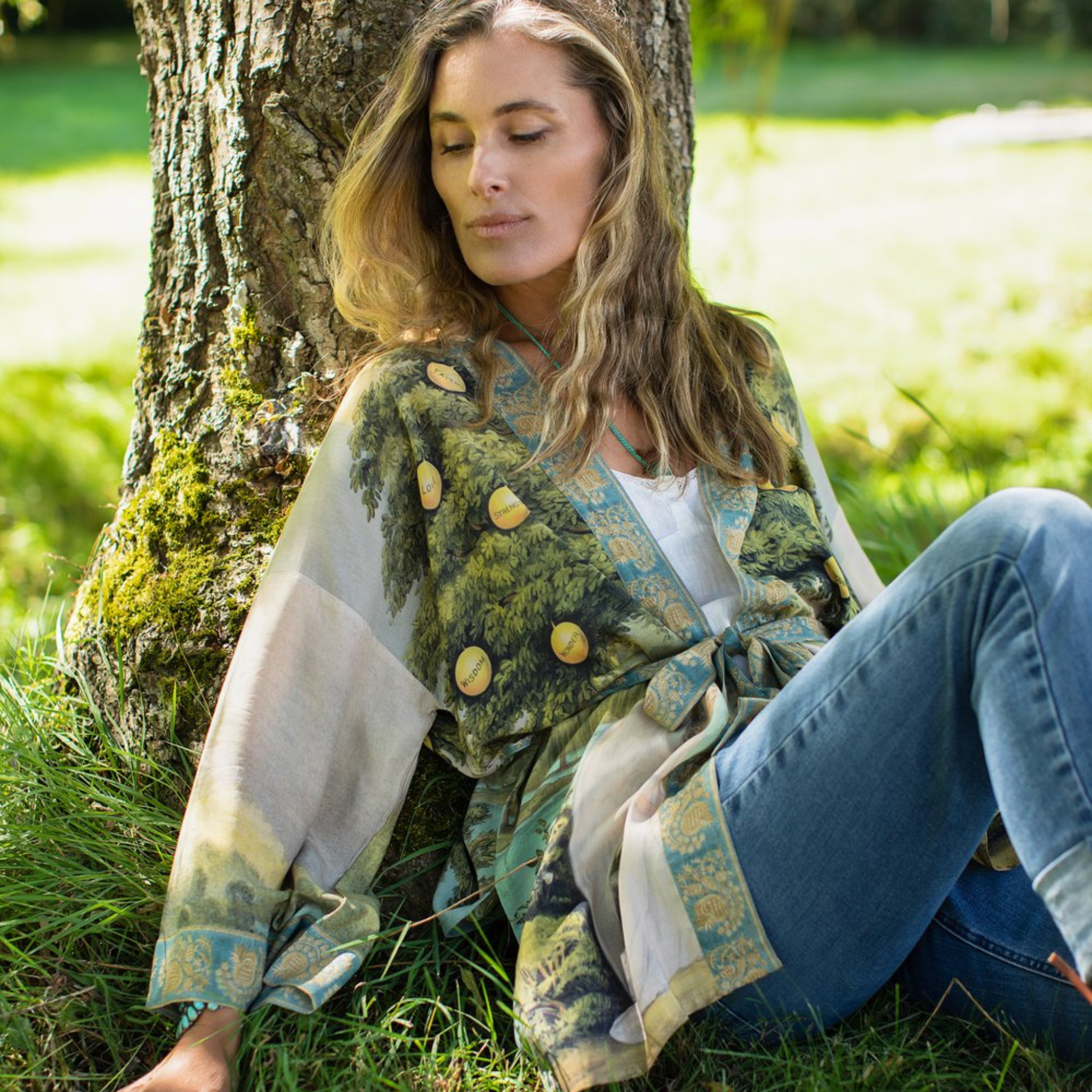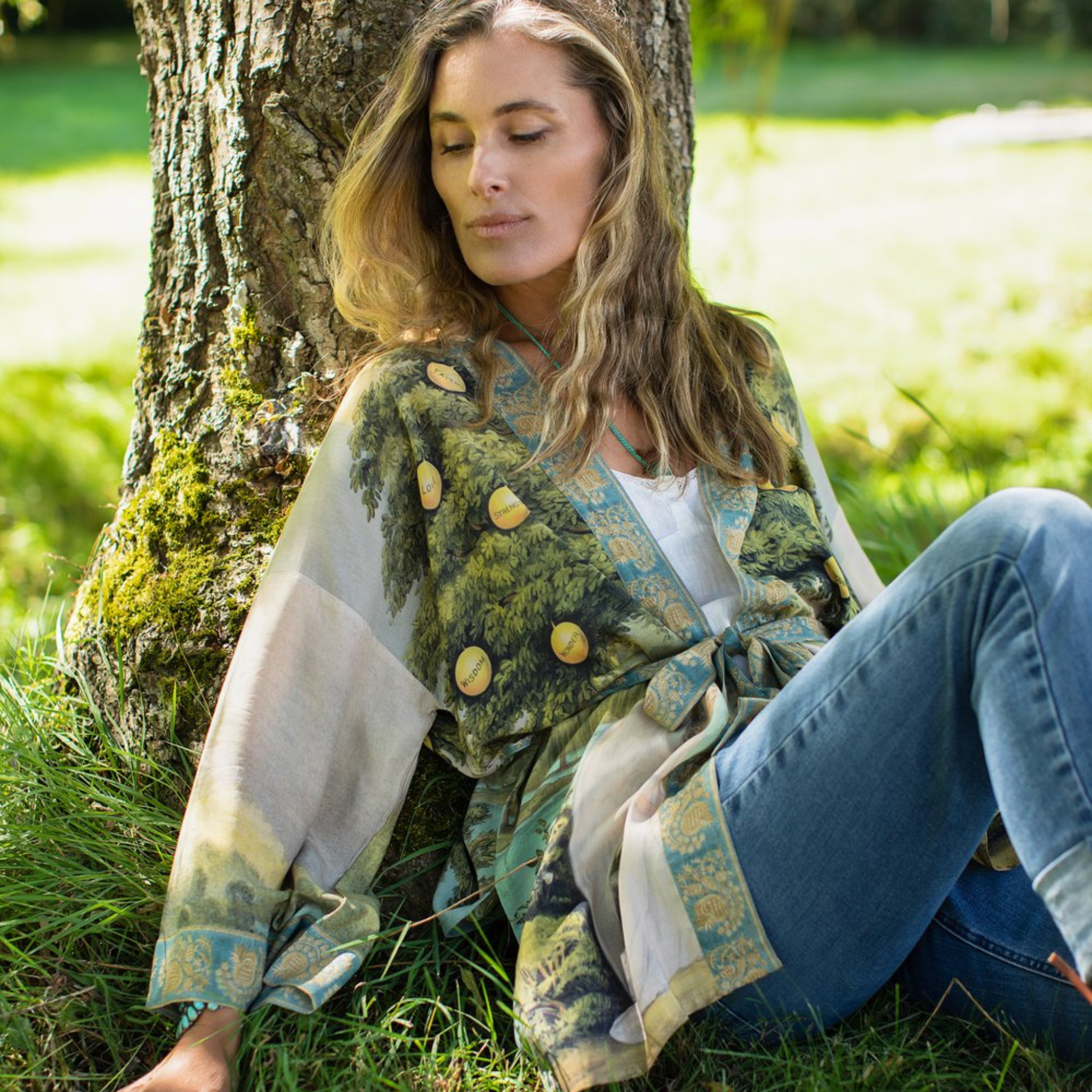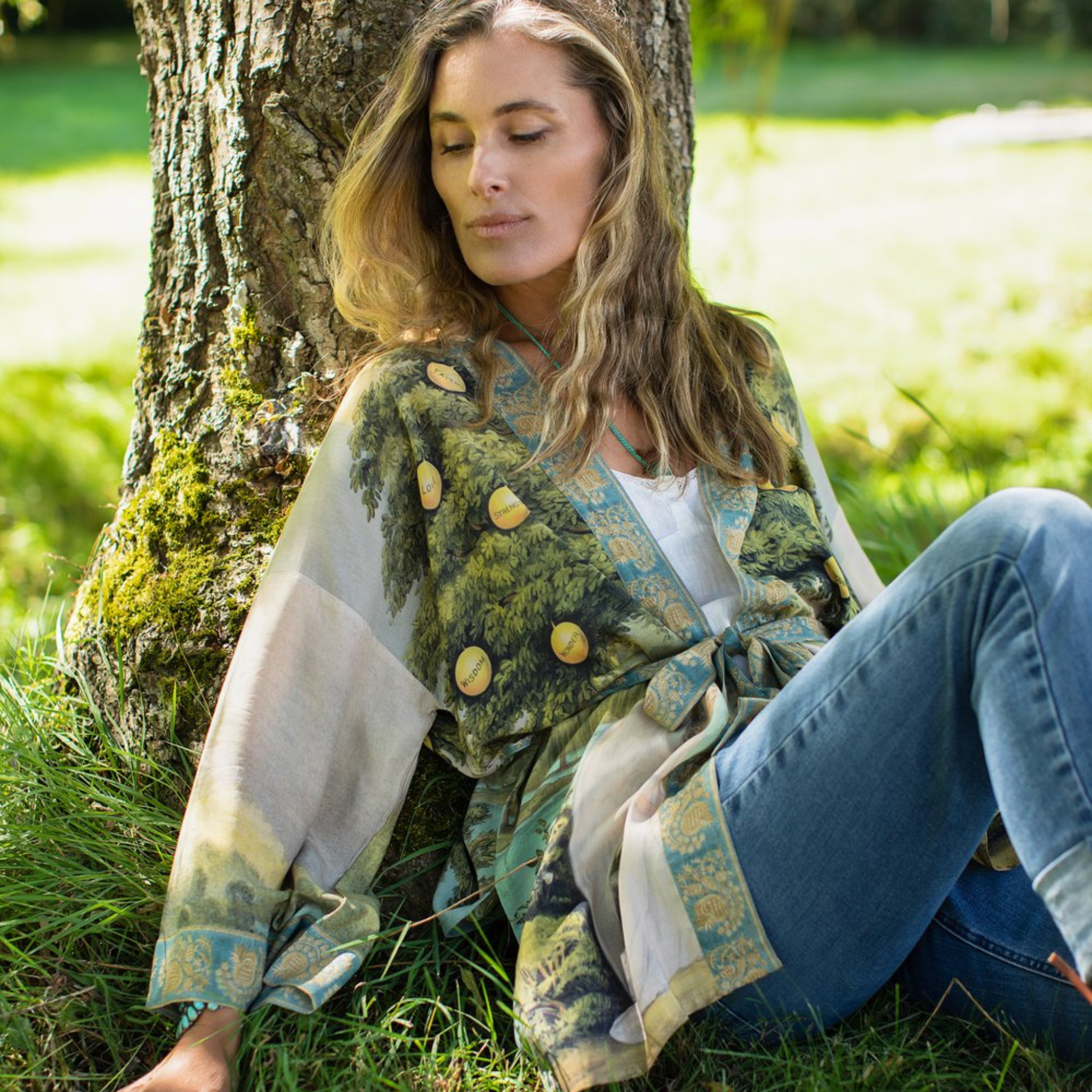 Tree of Life Belted Jacket
This luscious belted jacket is a representation of a universal image, the Tree of Life.  The fruits are of joy, love, happiness, and wonder!  Angels are also present, and the peace dove rests gently in the foliage. The belt can be tied in the front or back for a jacket, cardigan, or duster look!
100% Viscose from Bamboo/Wood
Width across the back is 74cm.