FREE SHIPPING ON ORDERS OVER $200 CAD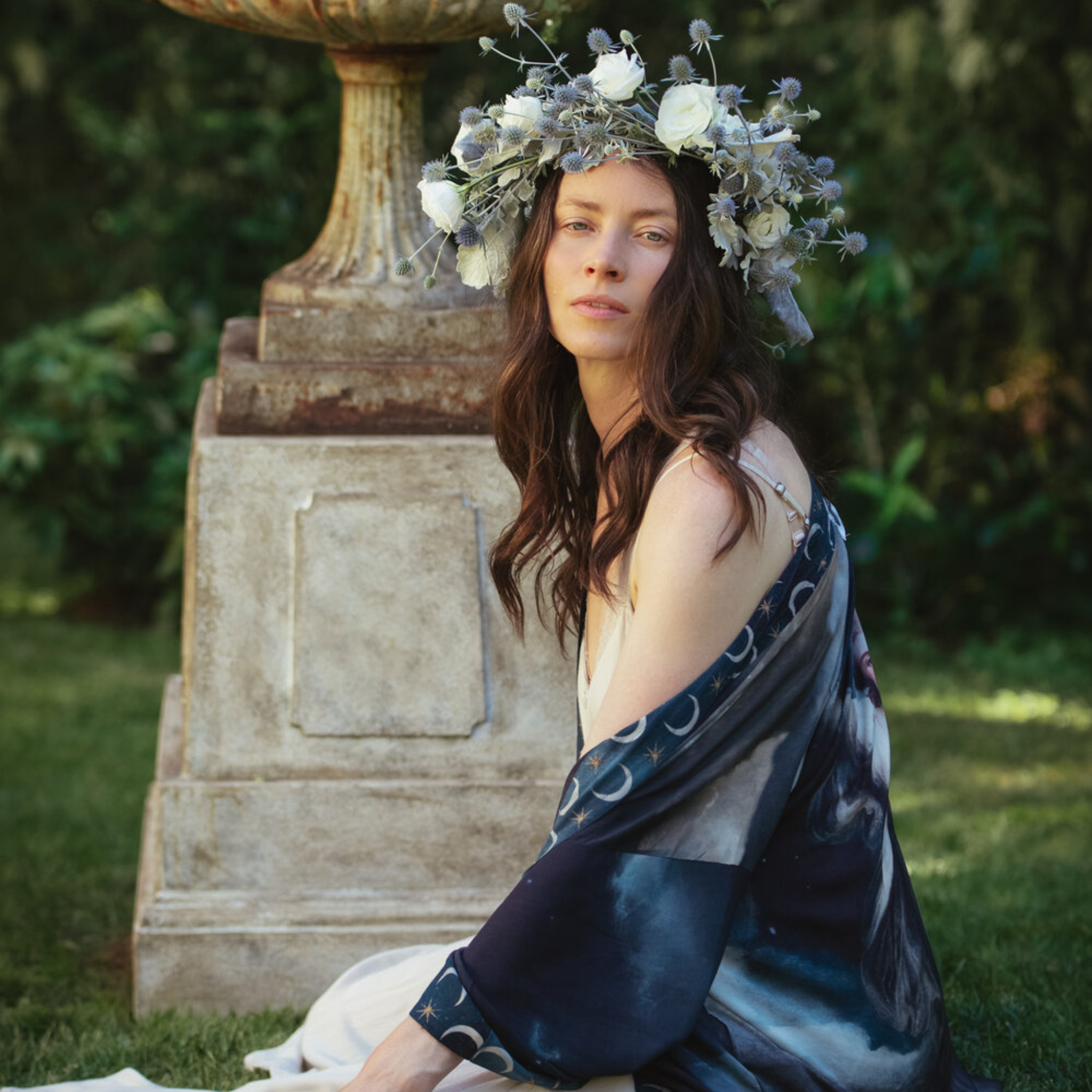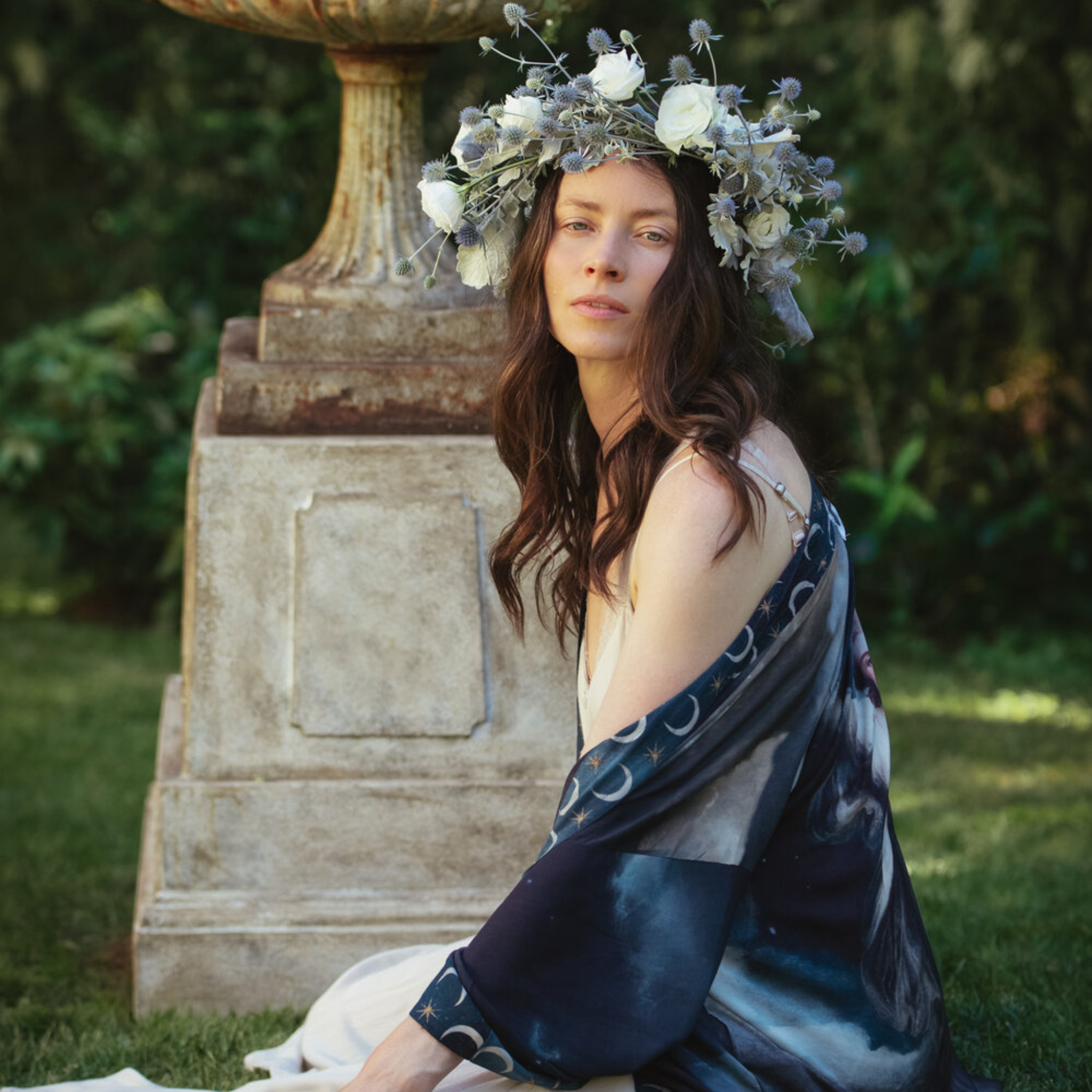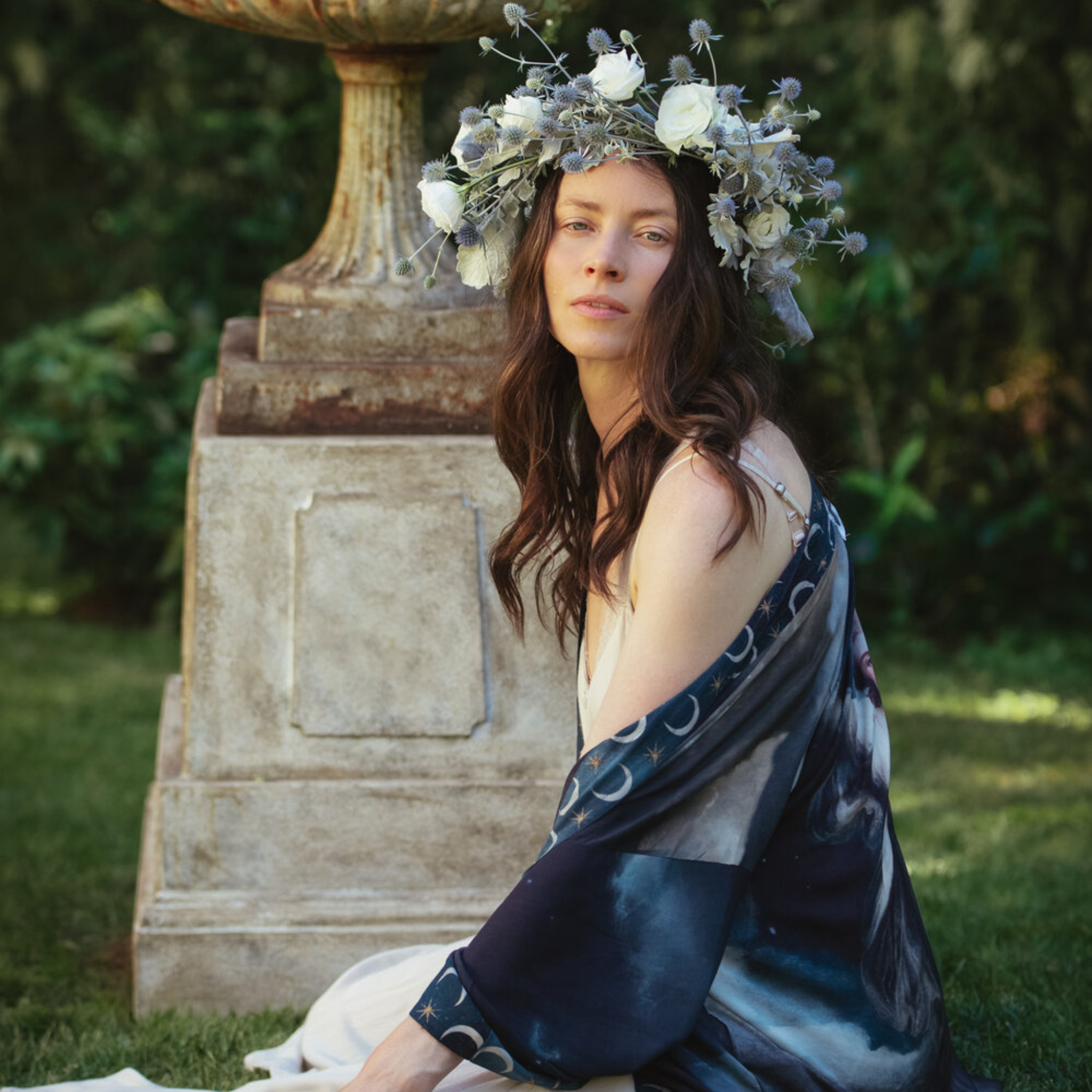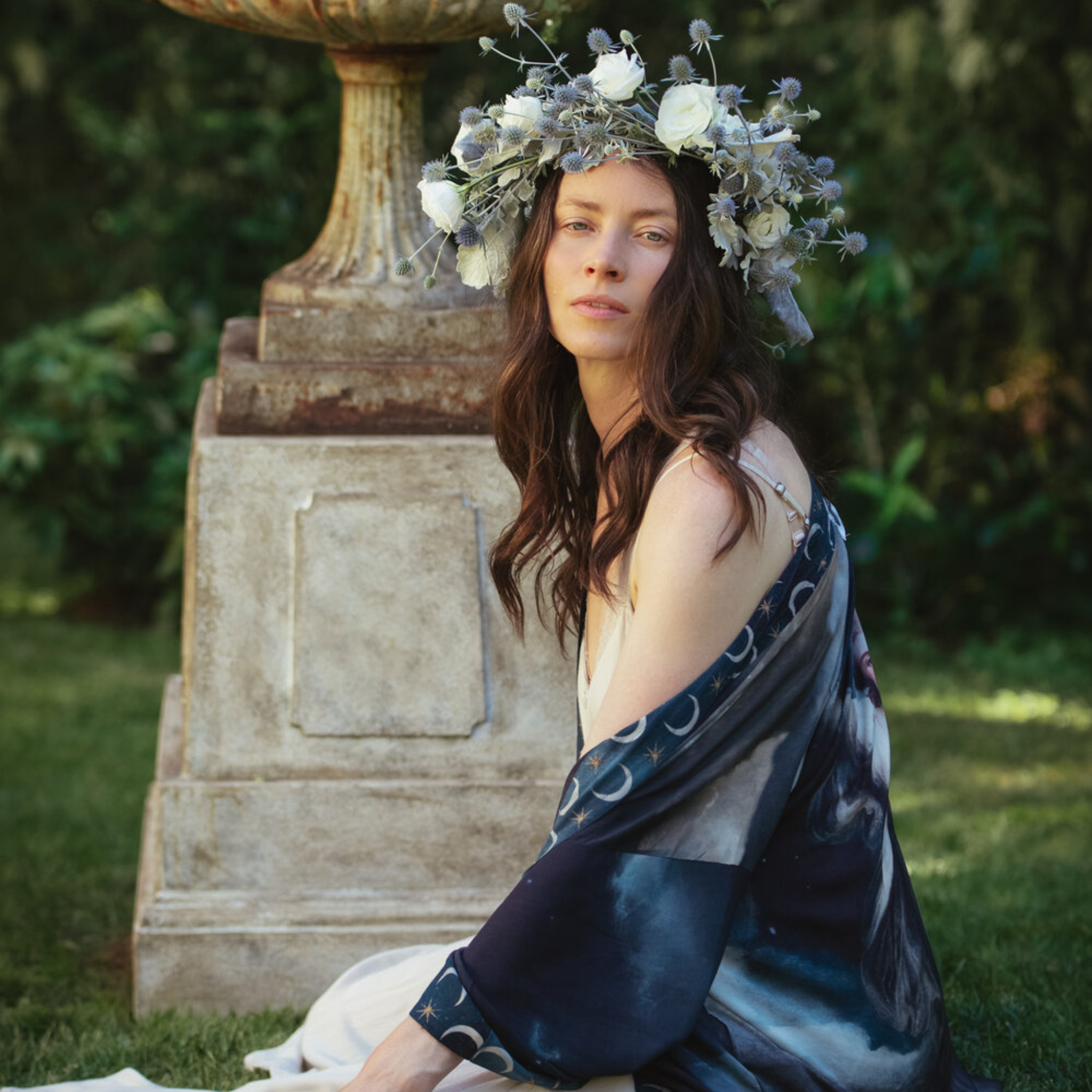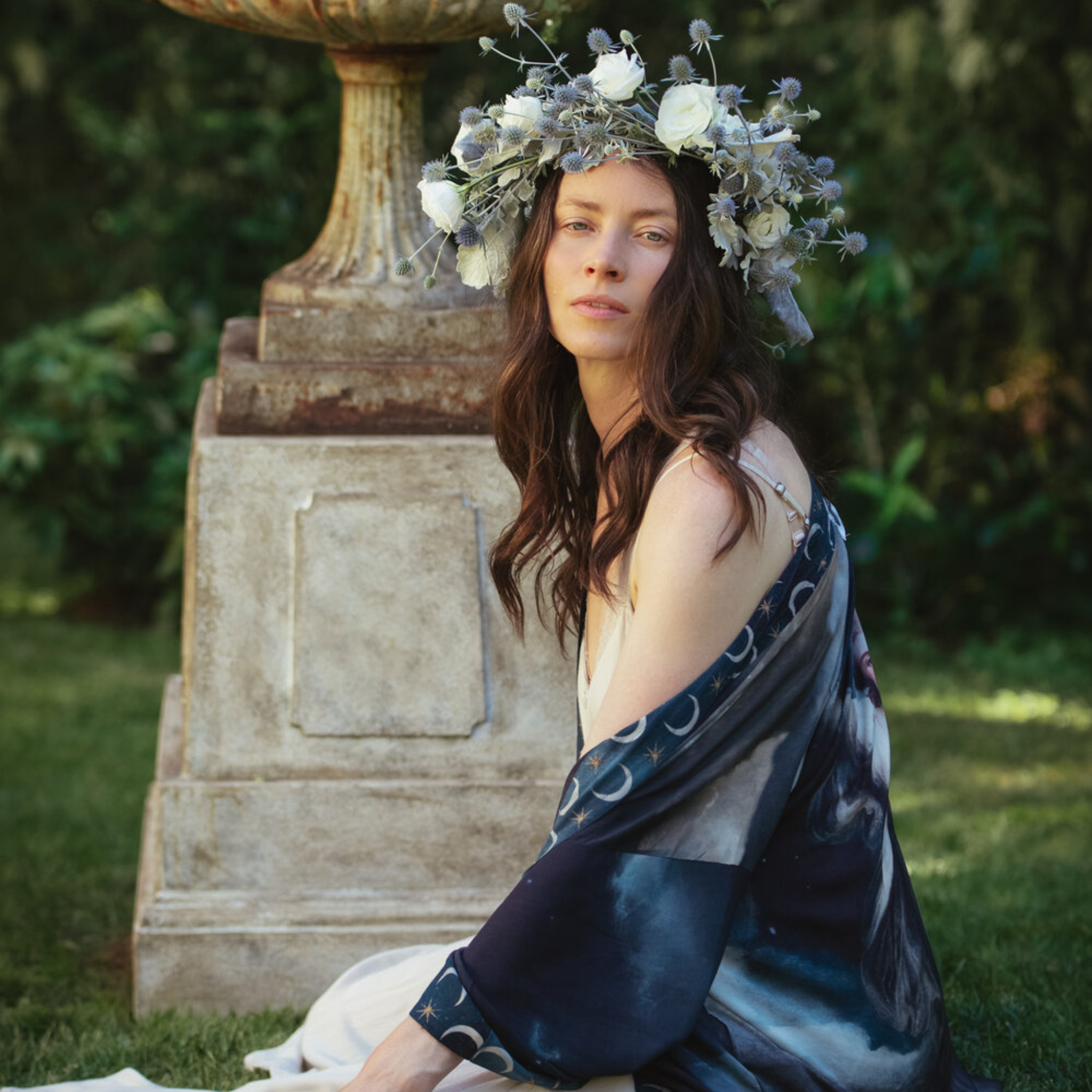 The Dreamer Starduster
This luscious kimono starduster is a celebration of the moon and her goddesses!  The piece is based on a painting of Georgiana Spencer (the great, great, great, great aunt of Diana, Princess of Wales), who commissioned Maria Cosway to paint her as the Moon Goddess from the poem The Fairie Queen.  Georgiana was a scandalous writer, activist, and fashion icon; perfect as a role model today!  The flowy style is perfect for all shapes and sizes, and the colors look fabulous on everyone.
100% Viscose from Bamboo/Wood
Width across the back 74cm.