FREE SHIPPING ON ORDERS OVER $200 CAD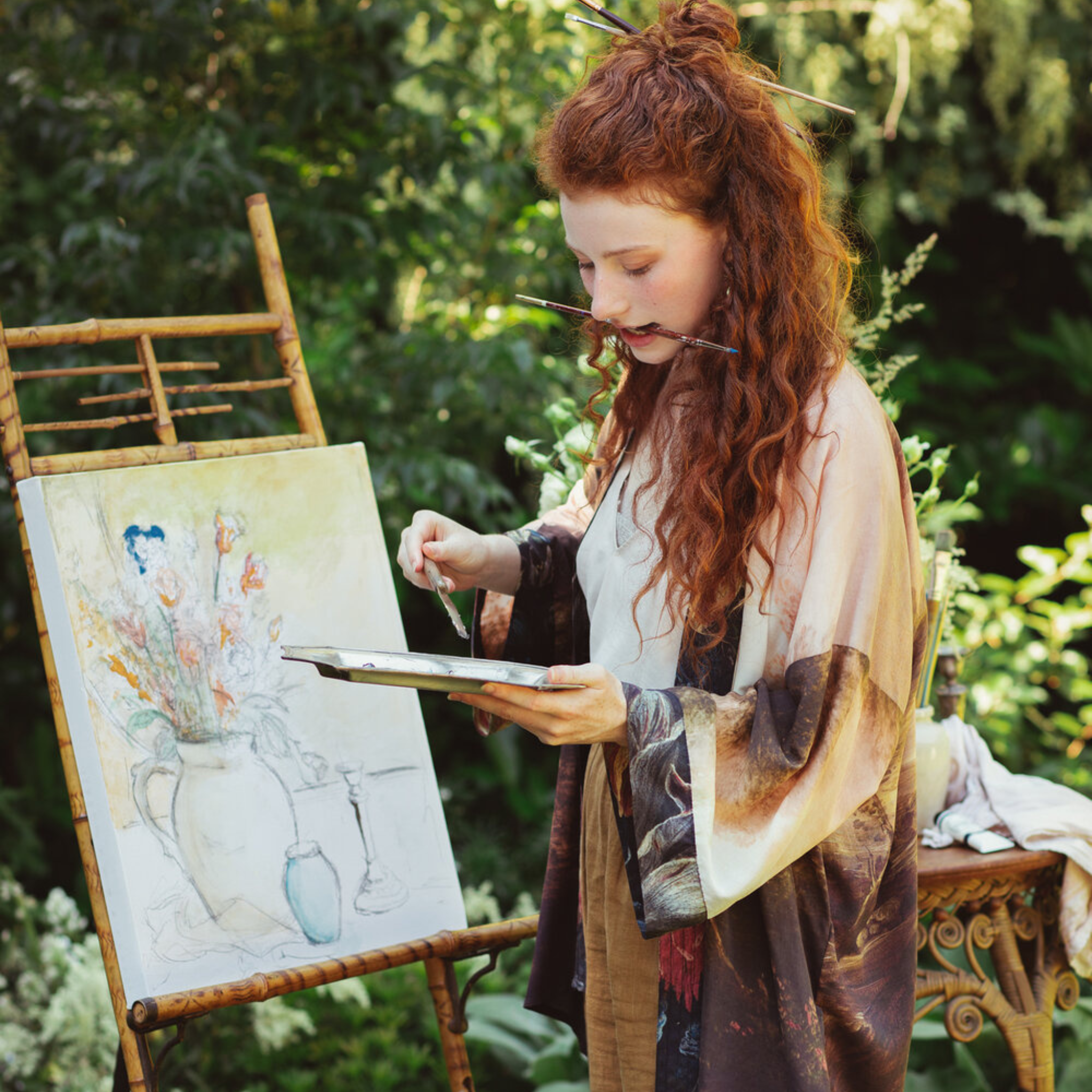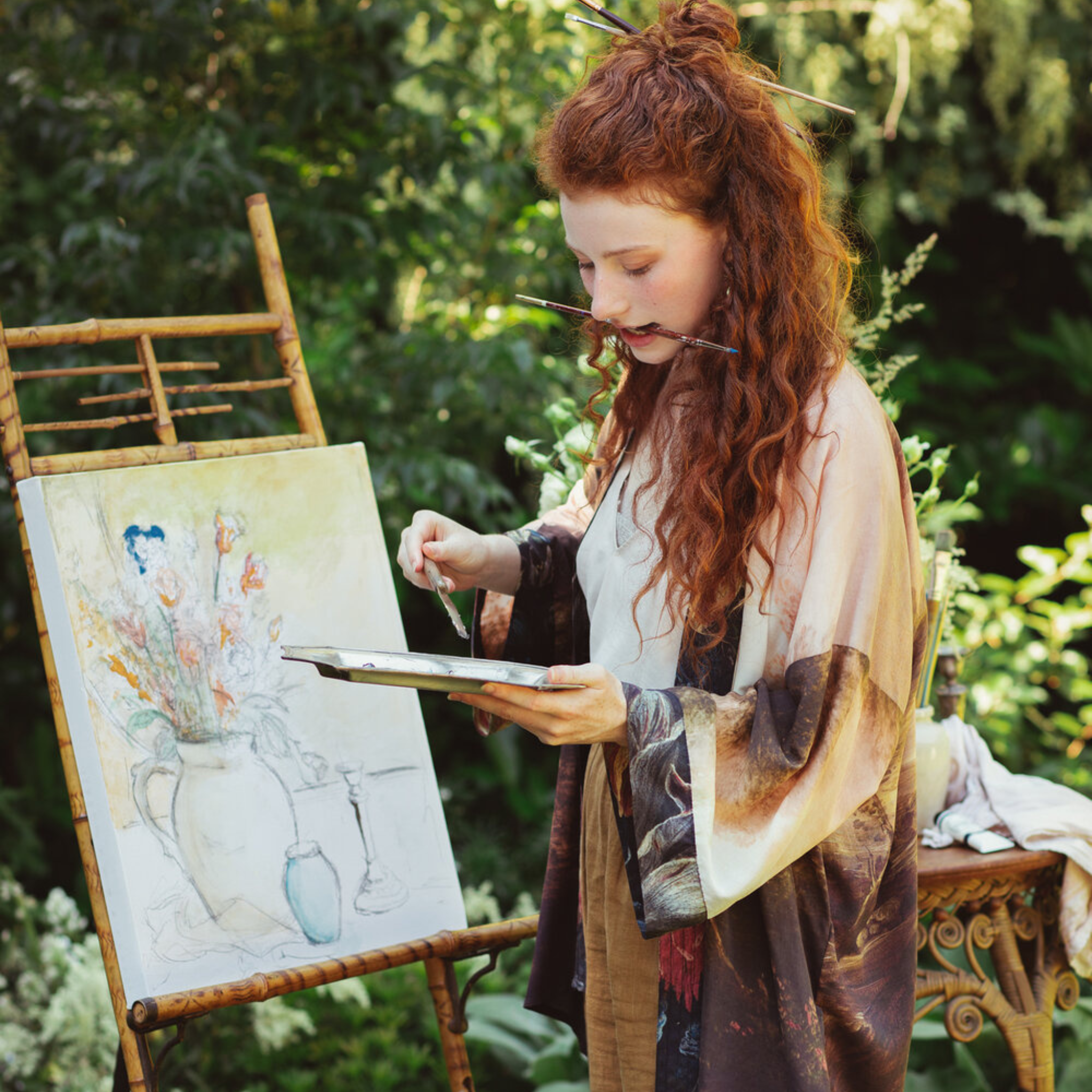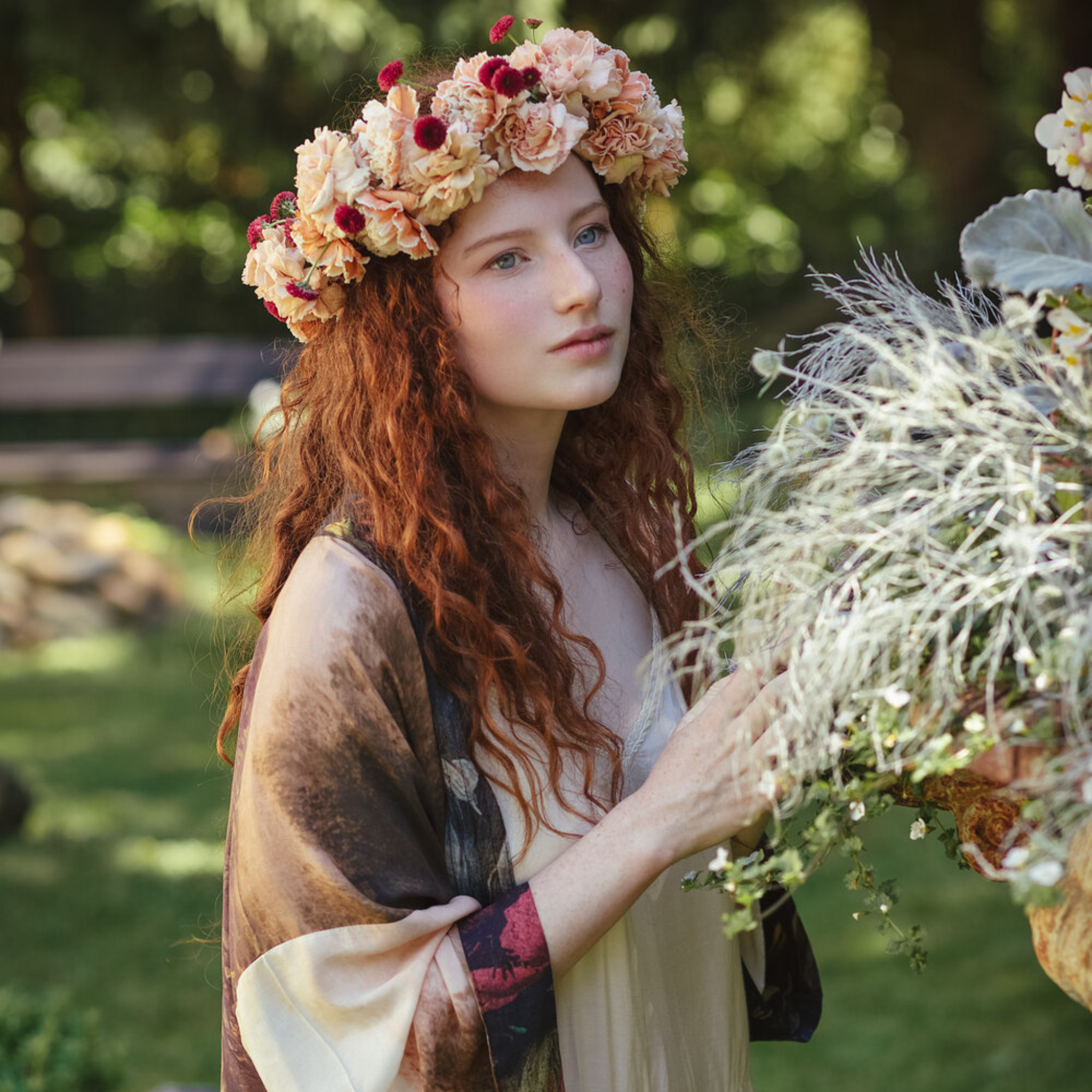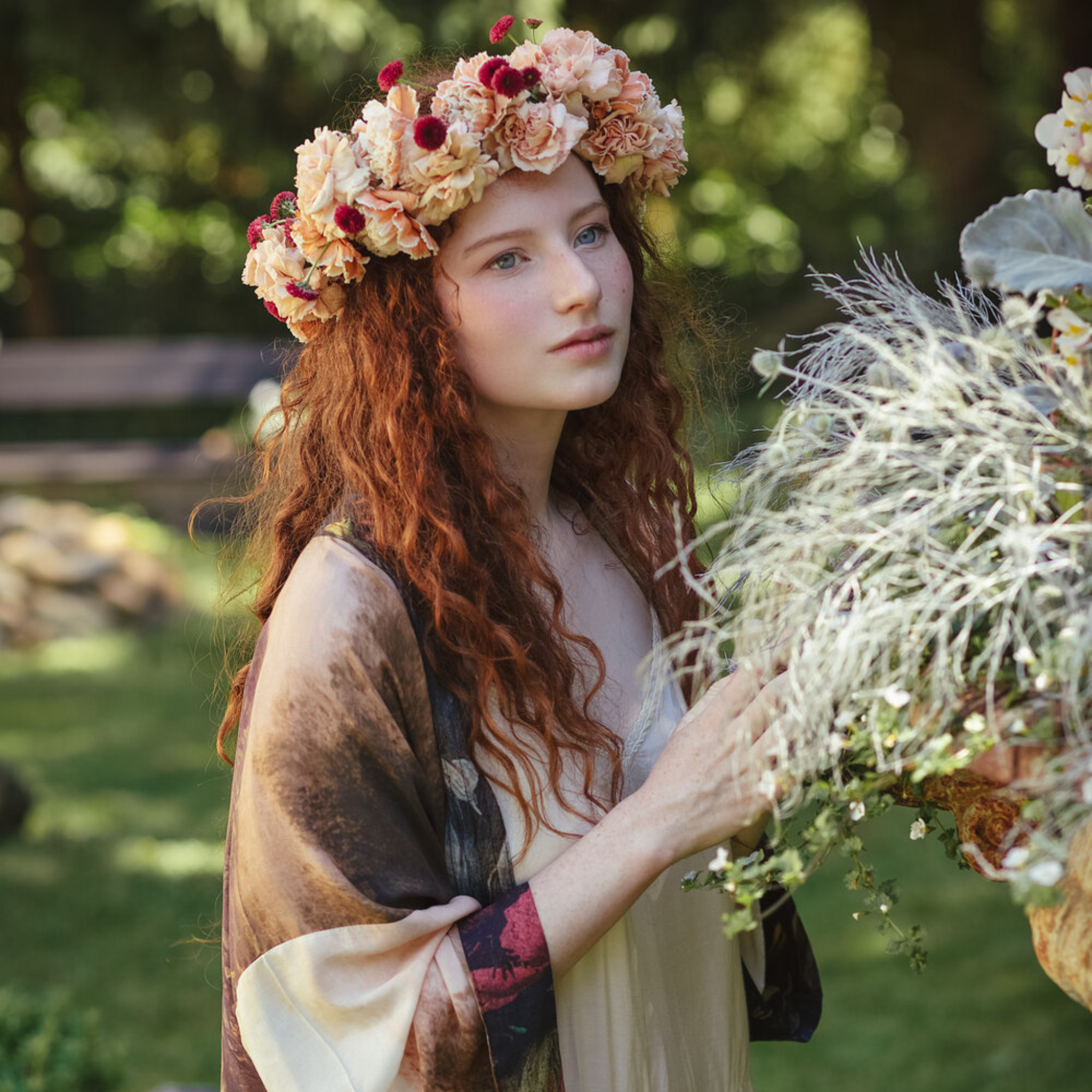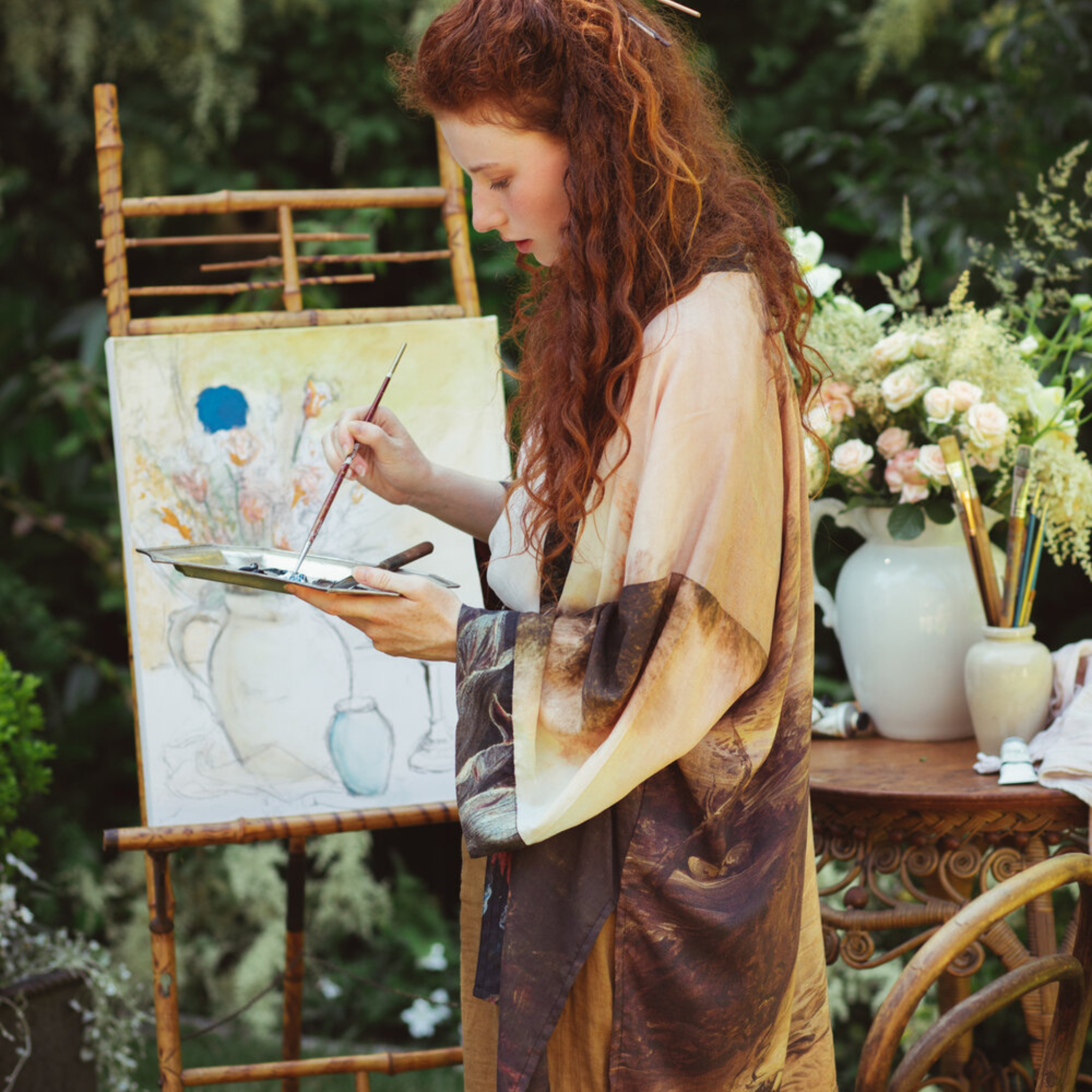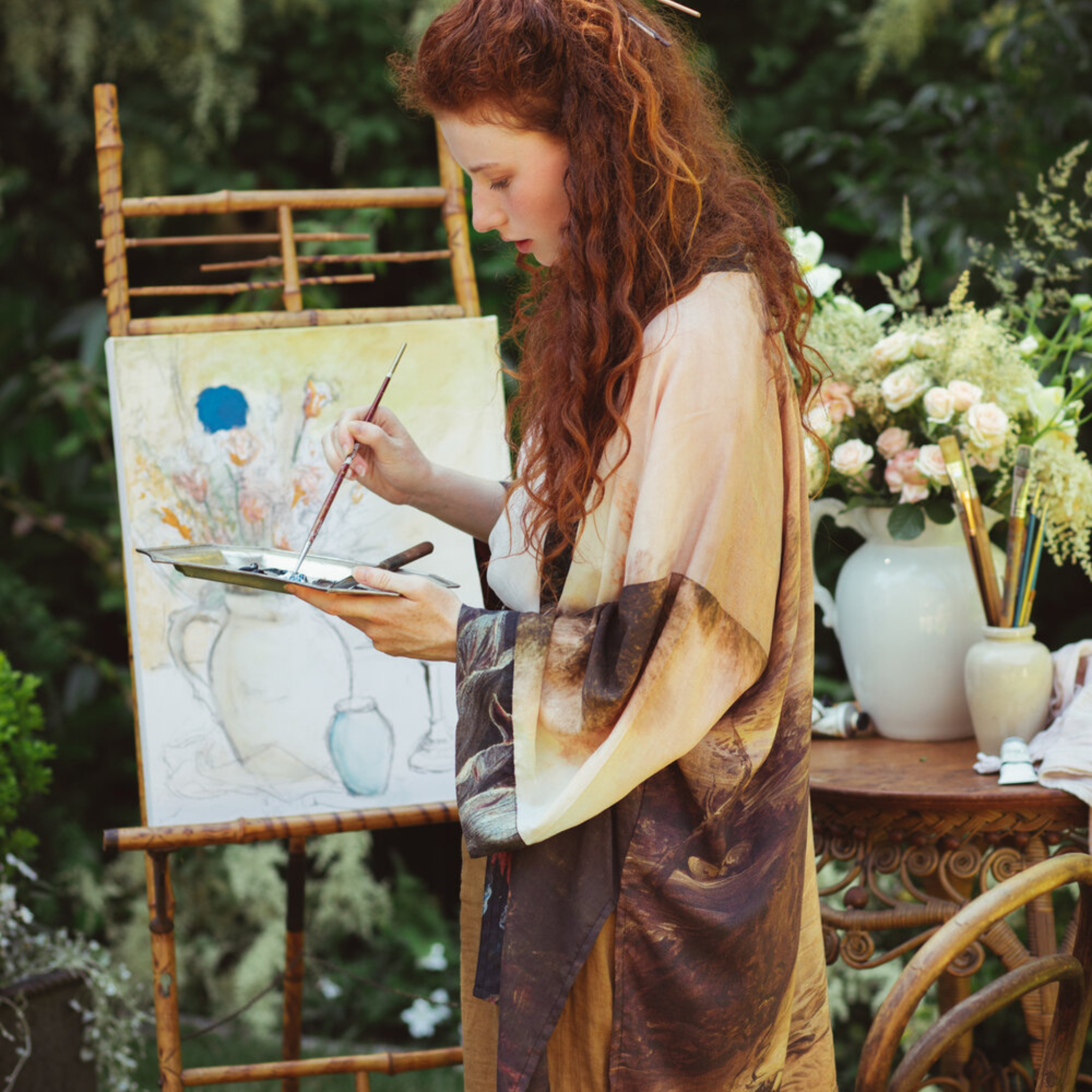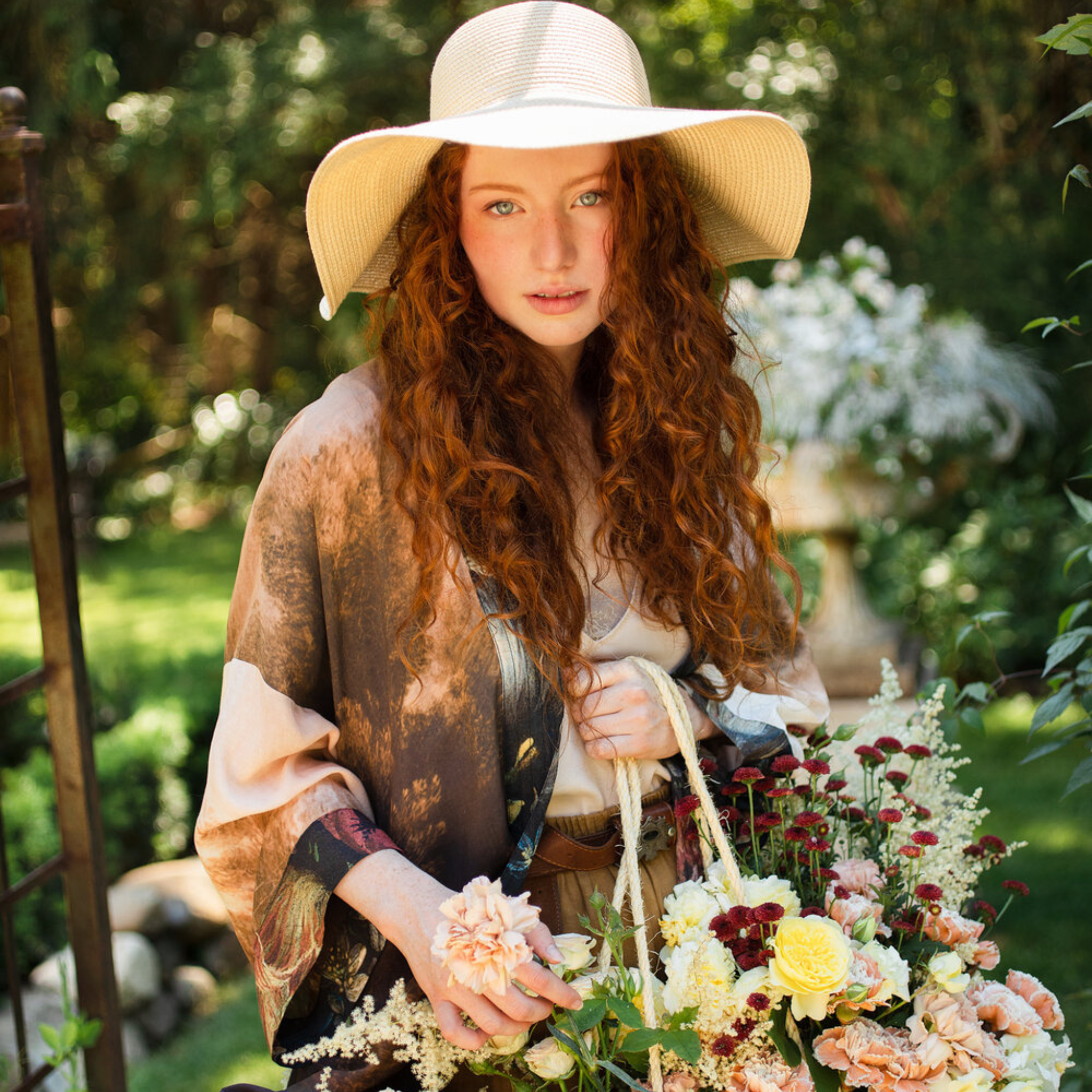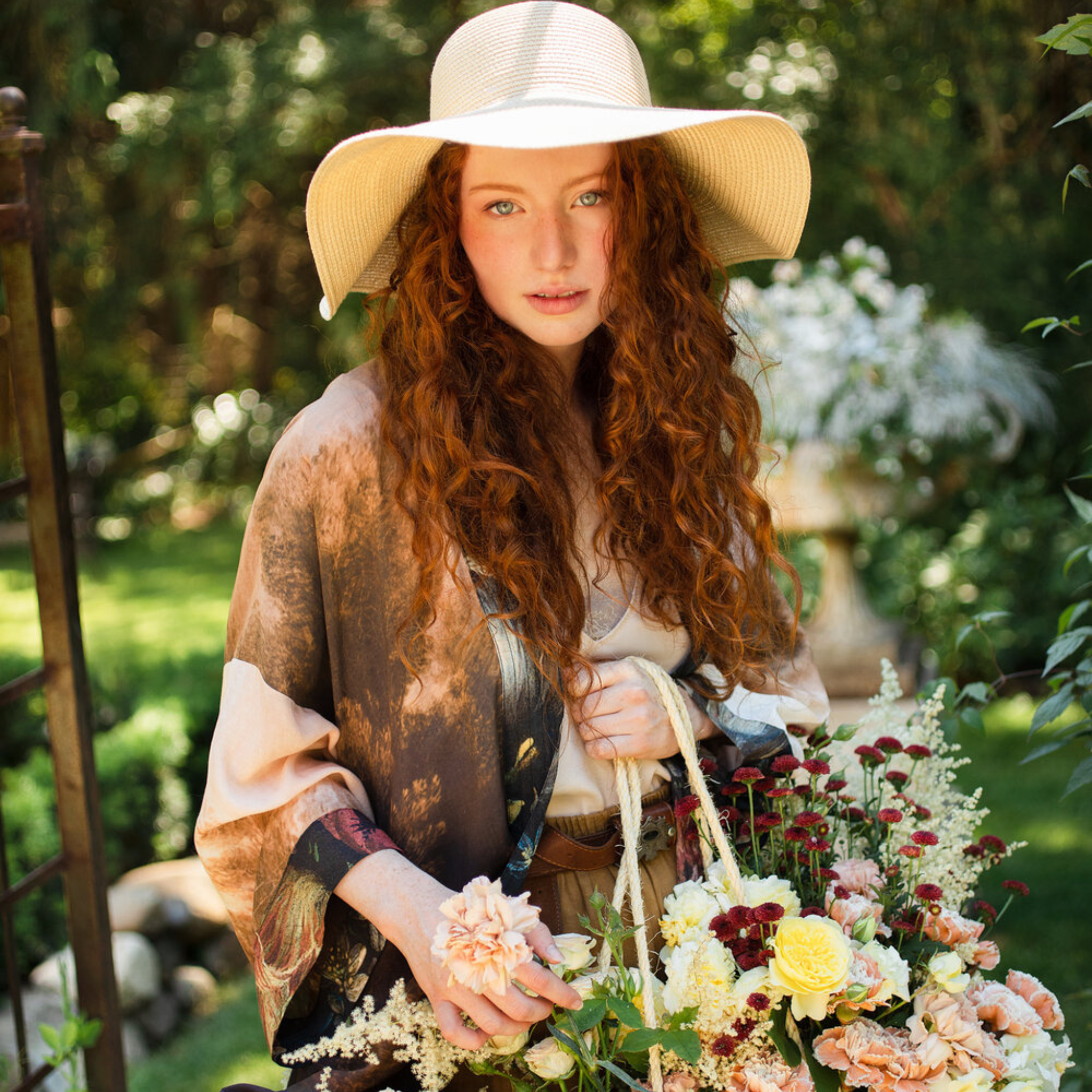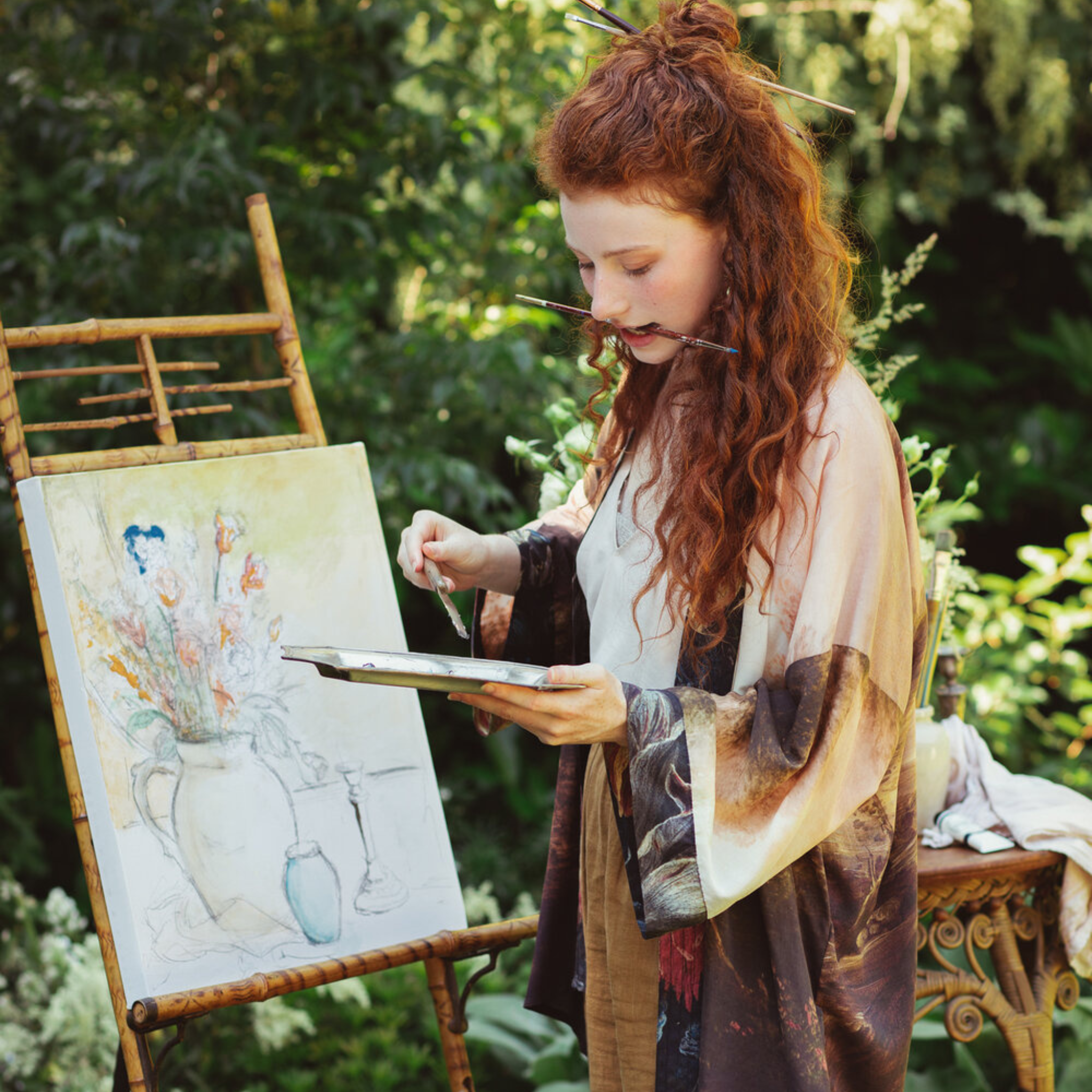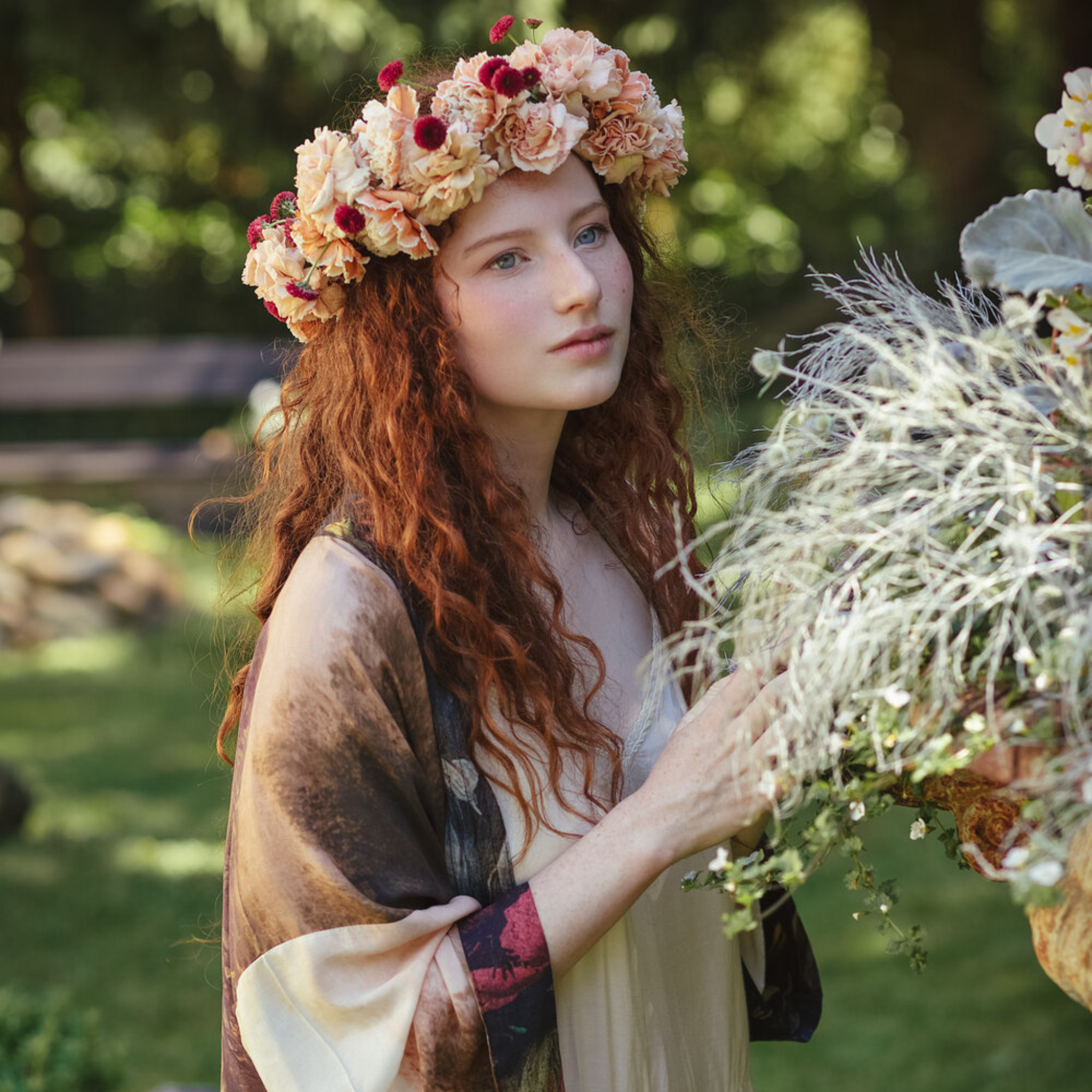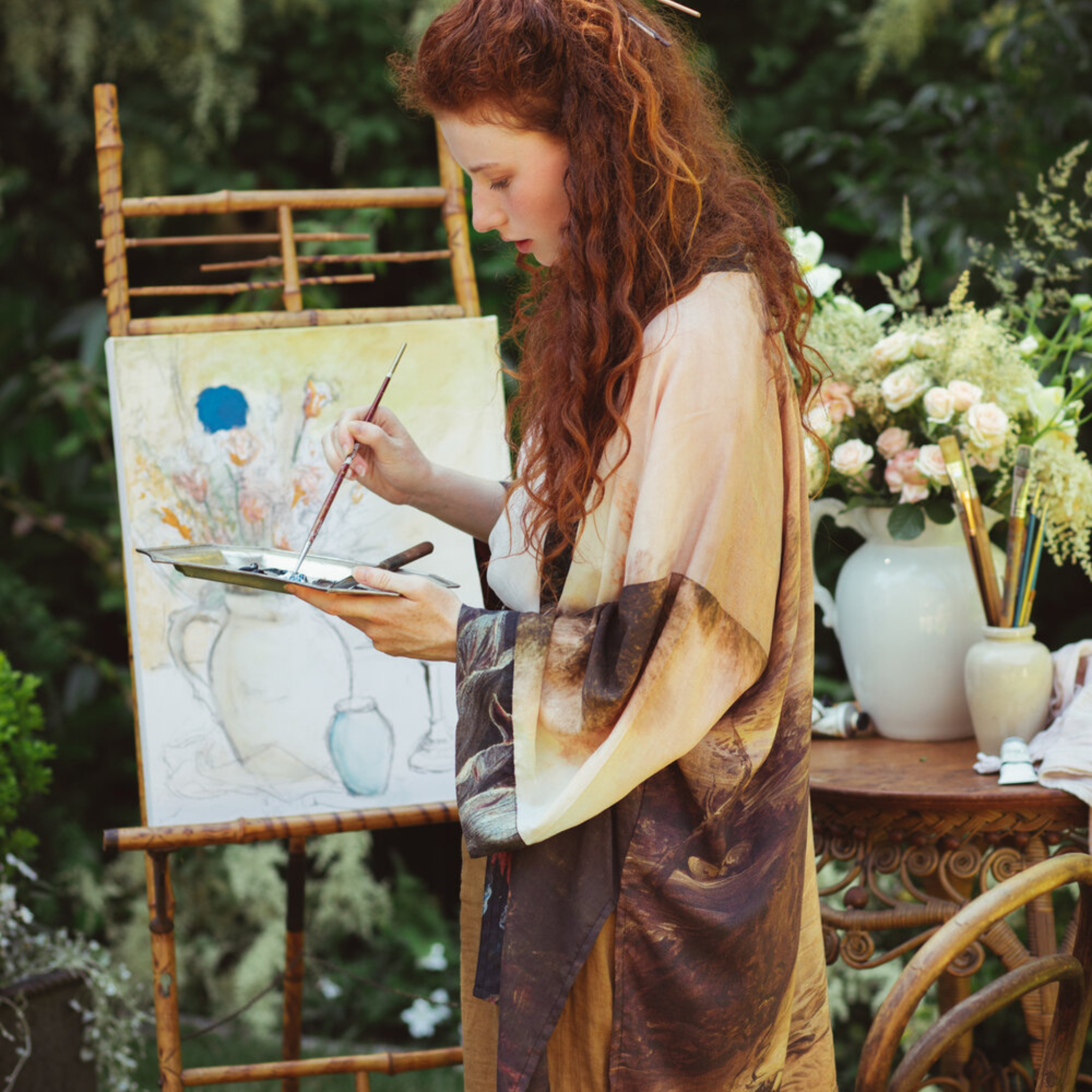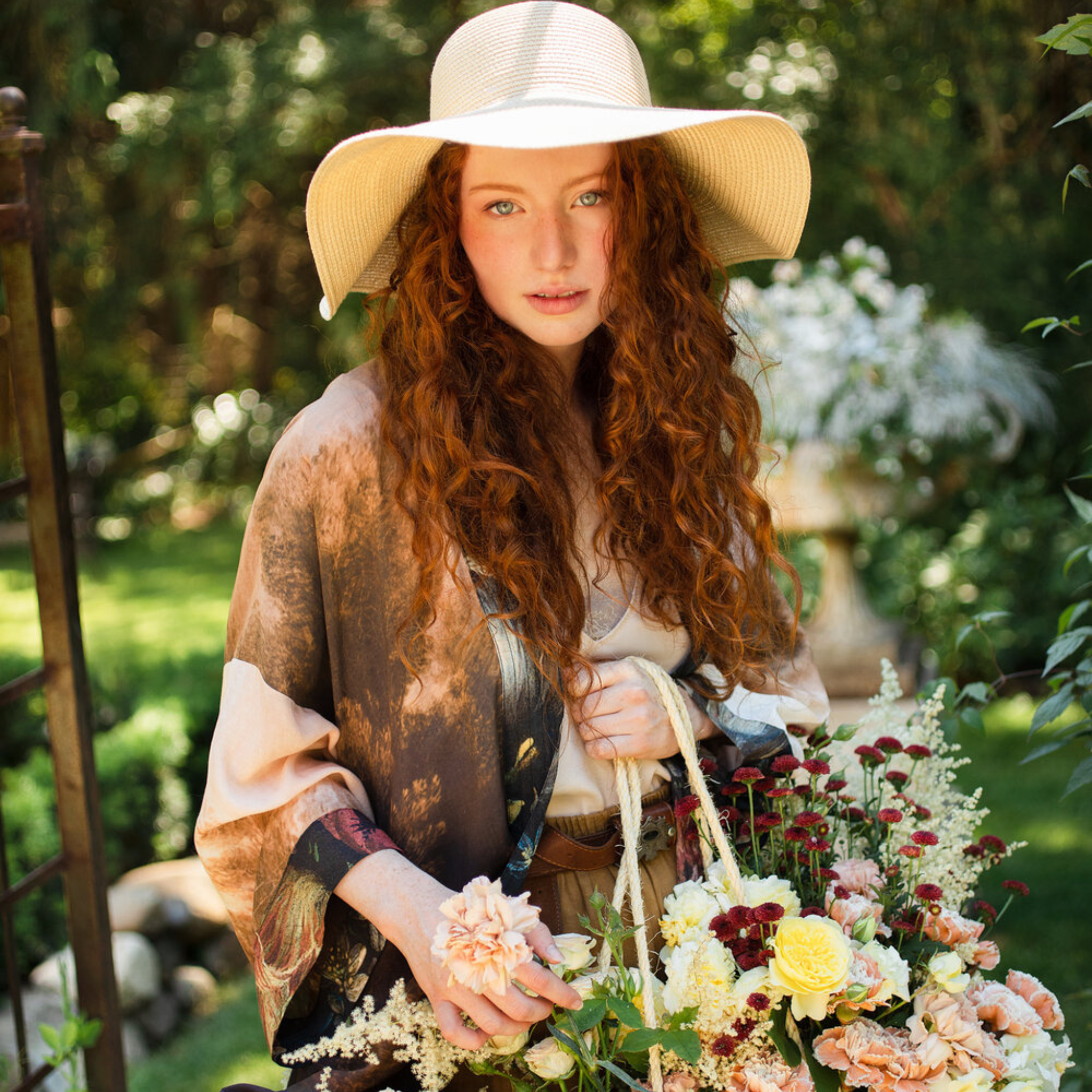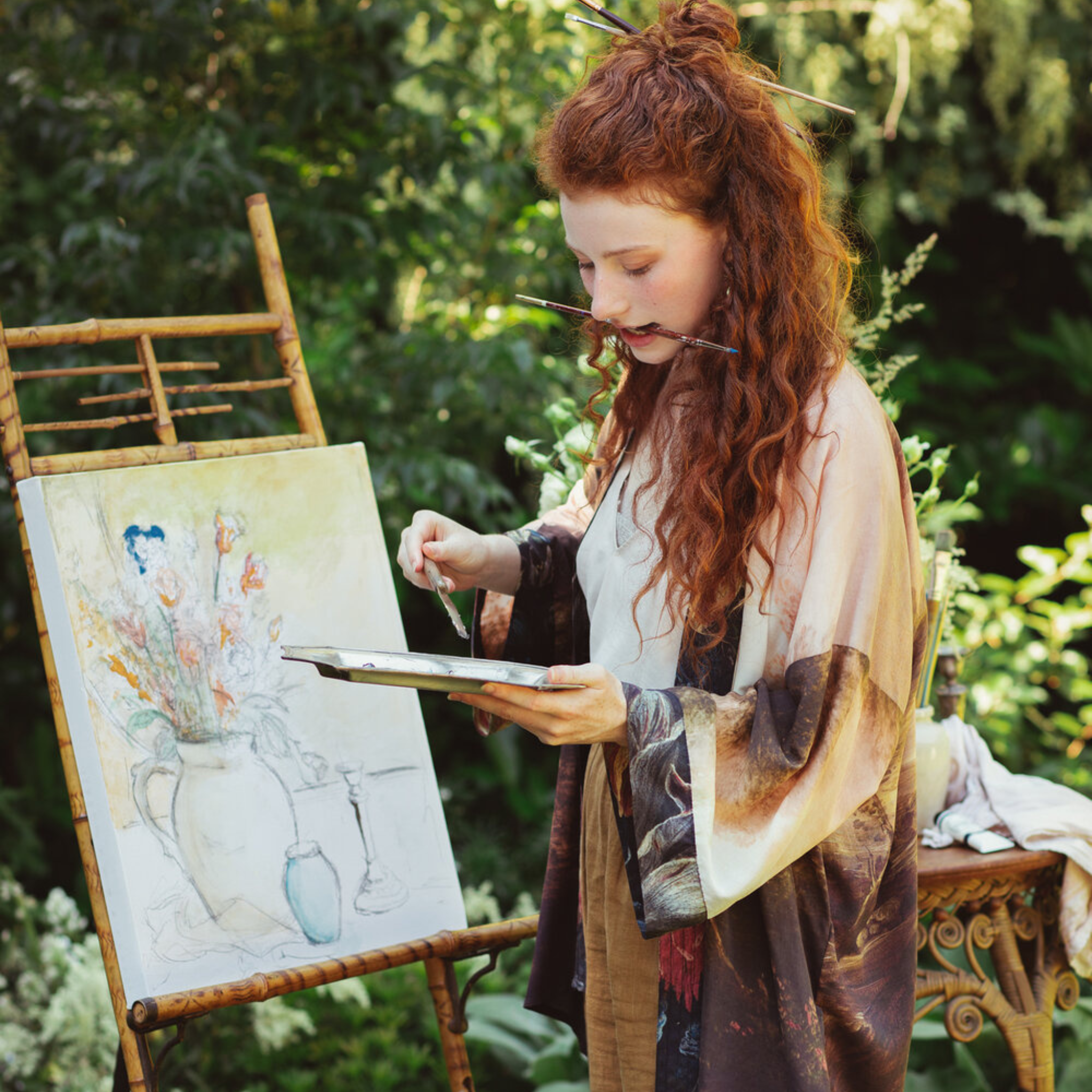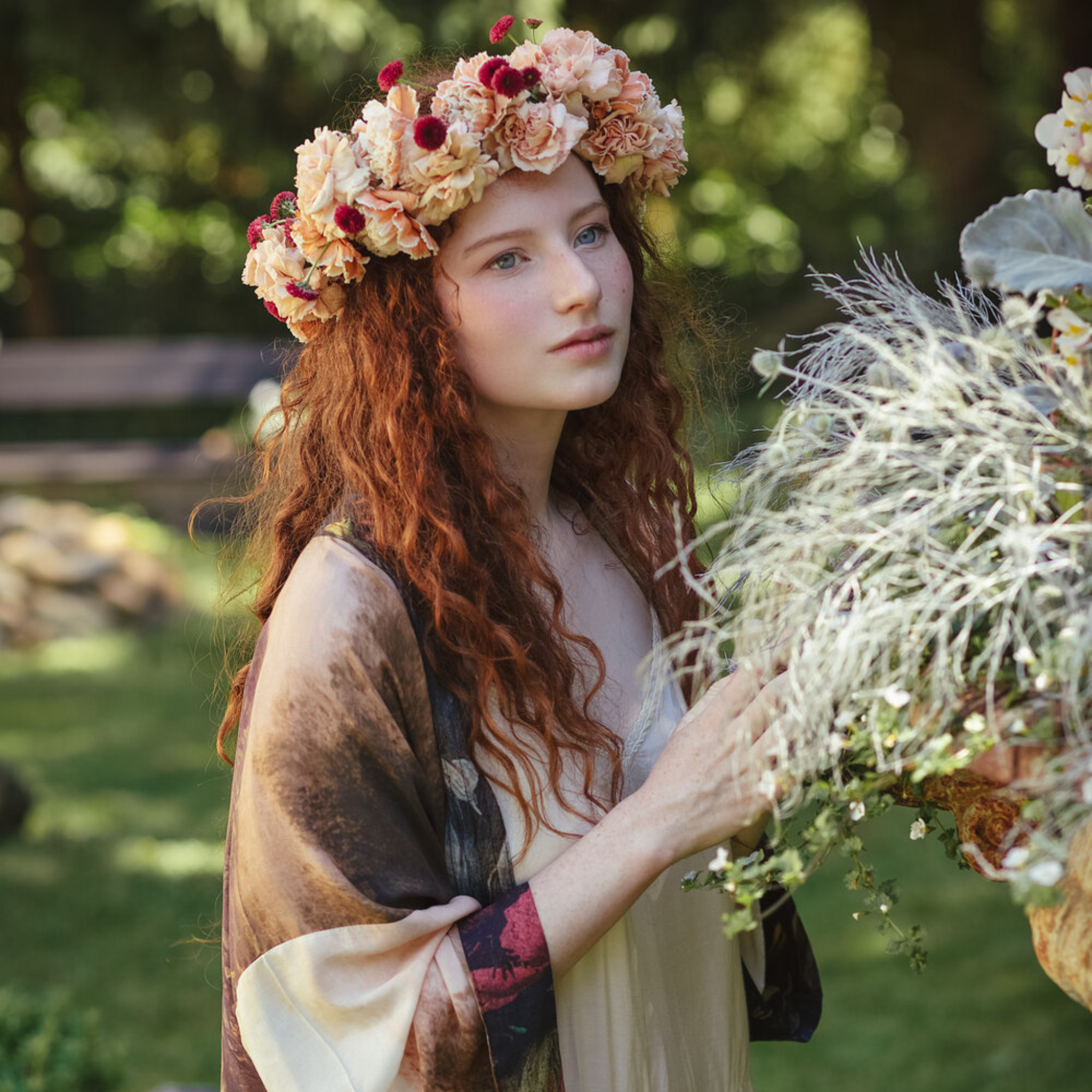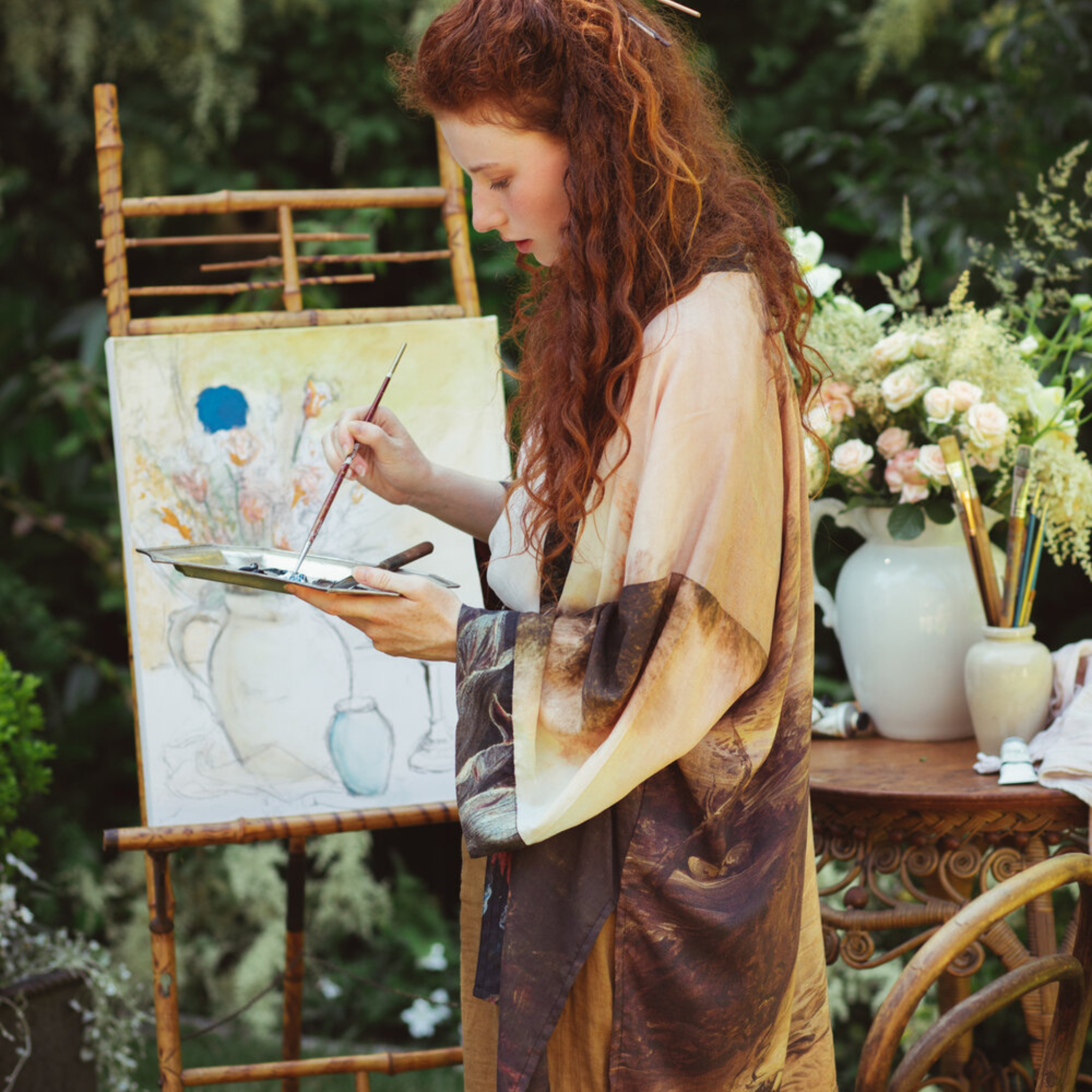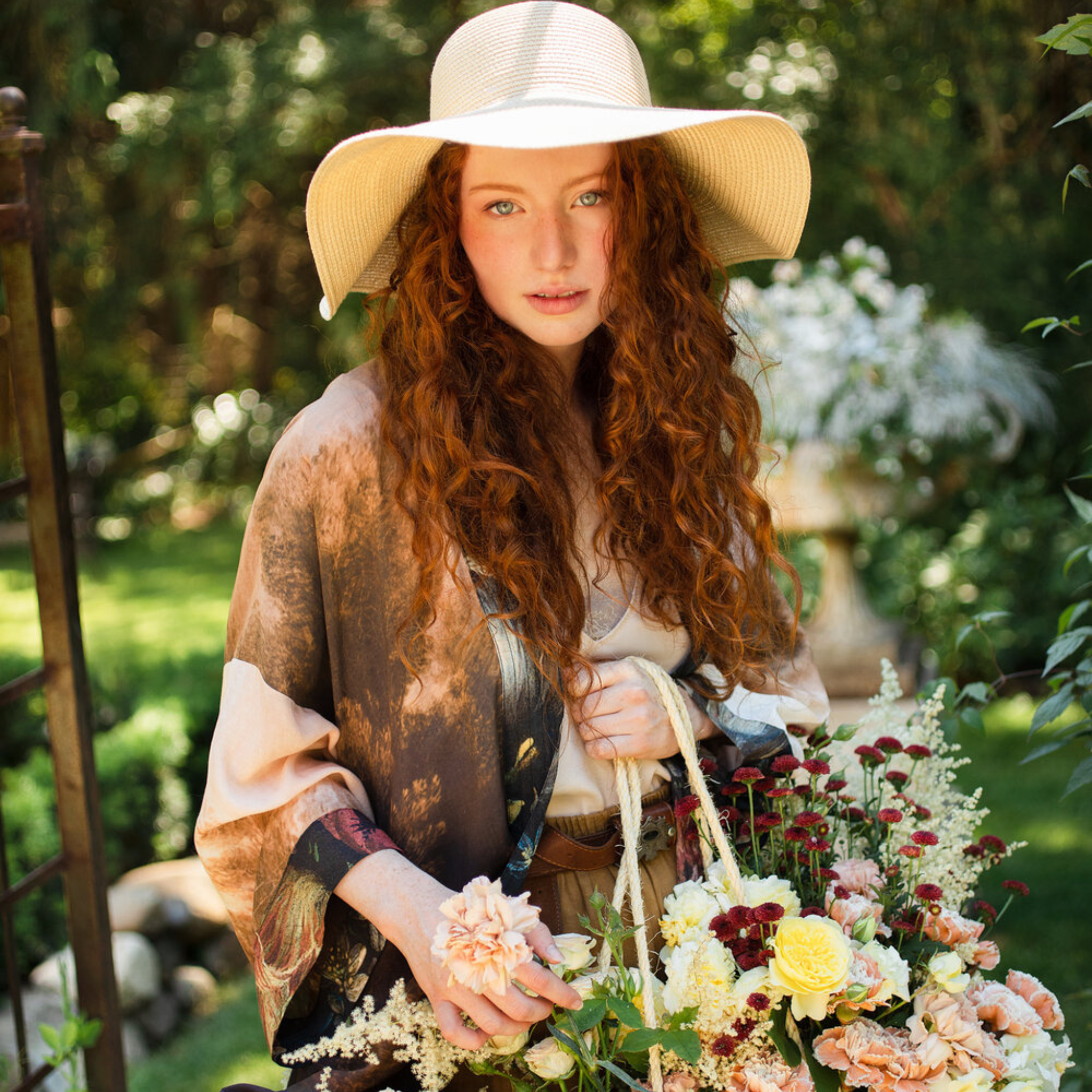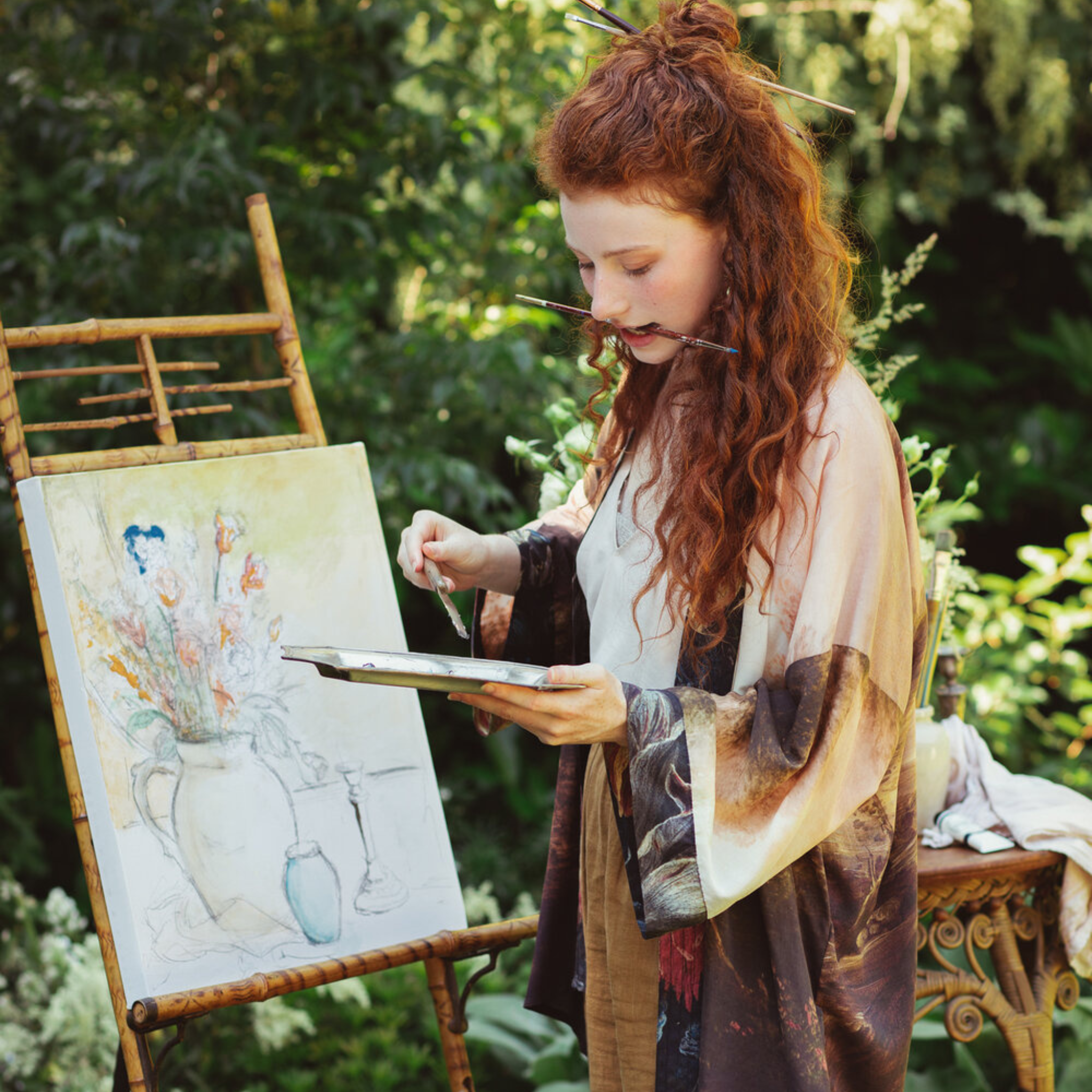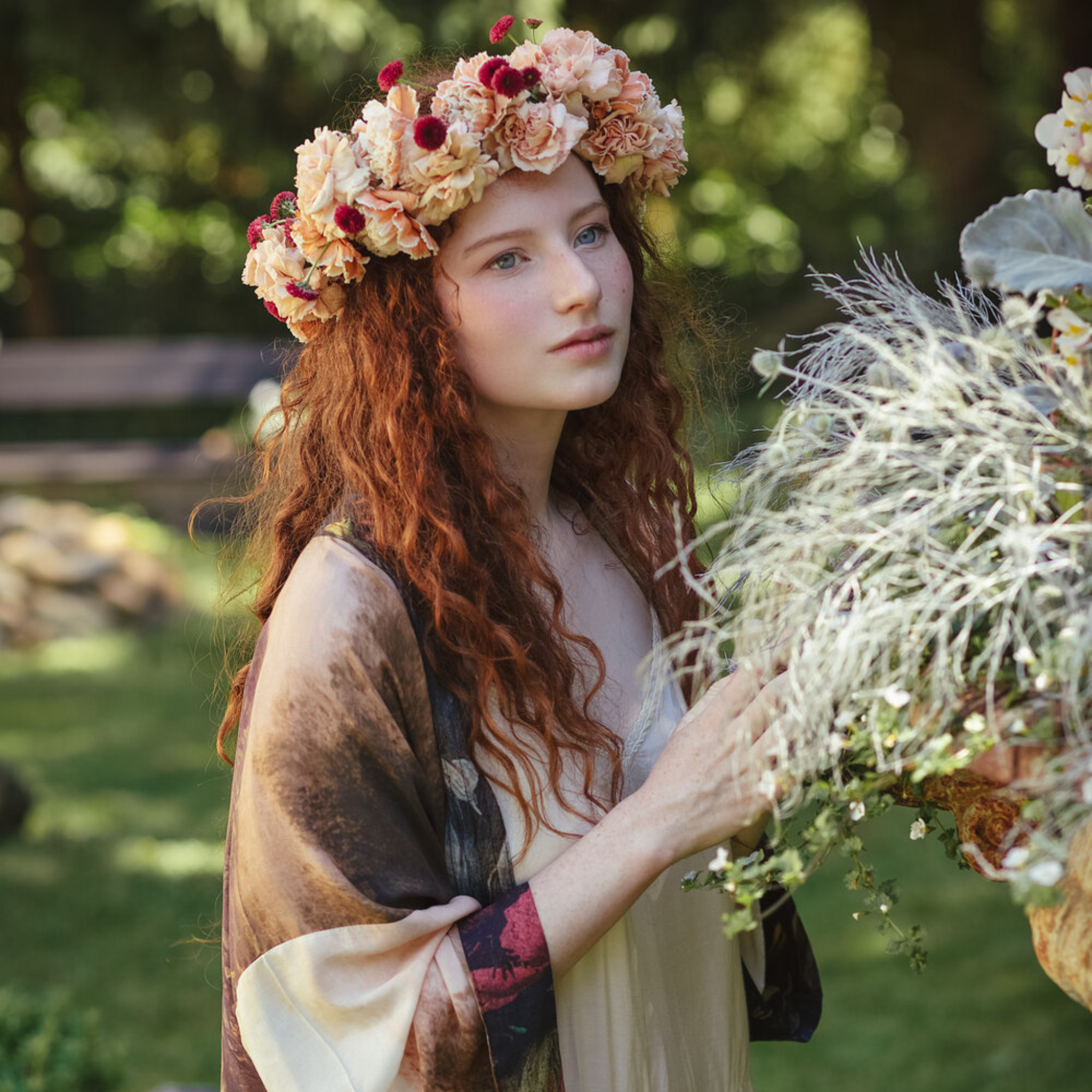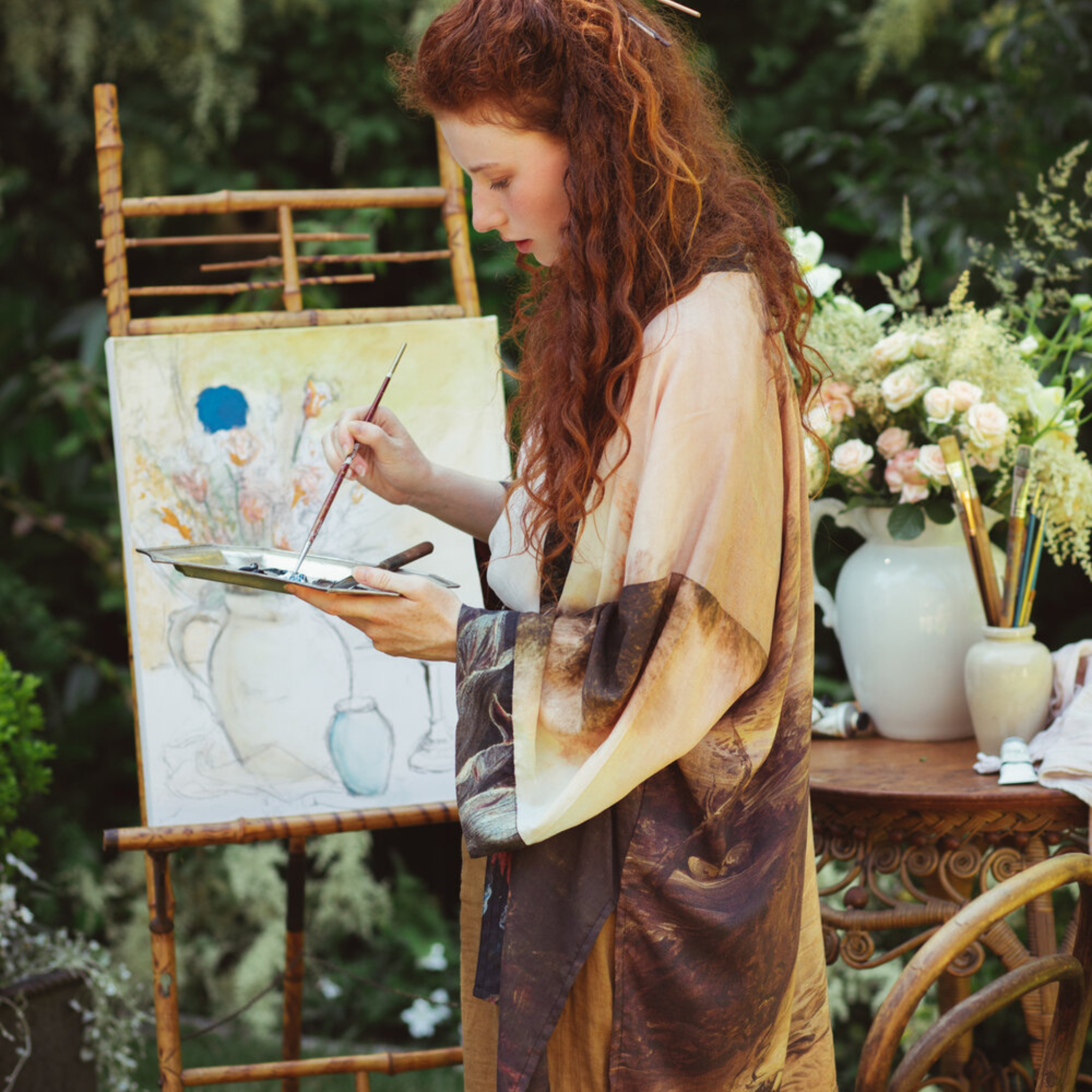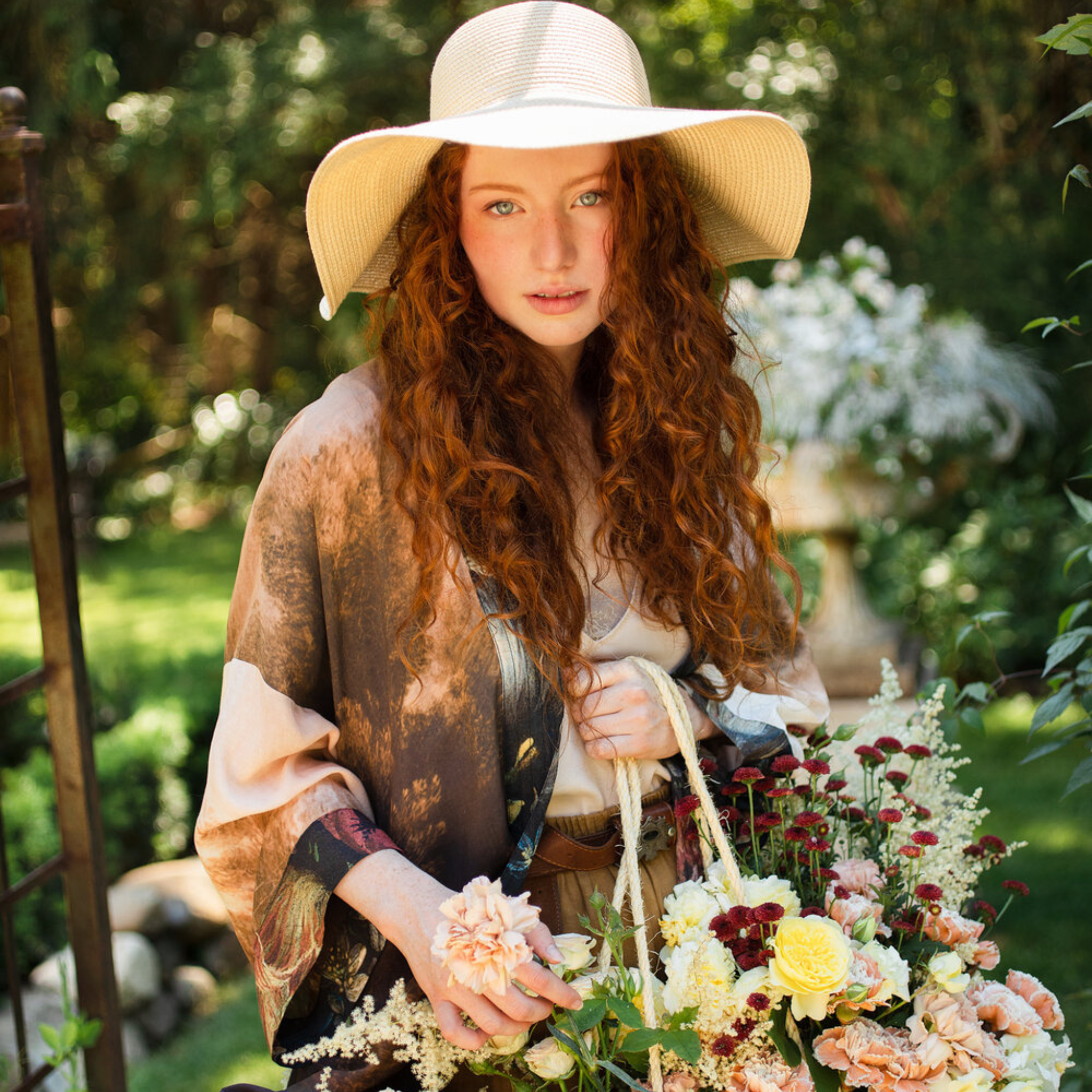 The Artist Starduster
This luscious kimono starduster is a celebration of artists, and more specifically, the process of artistic inspiration and creation!  Because this image is a layering of two painting studies by artist Thomas Gainsborough, rather than the finished piece, it shows the artistic process, rather than the final product.  The sepia tones are earthy and flattering, and the flowy style is perfect for all shapes and sizes!
100% Viscose from Bamboo/Wood
Width across the back 74cm.