FREE SHIPPING ON ORDERS OVER $200 CAD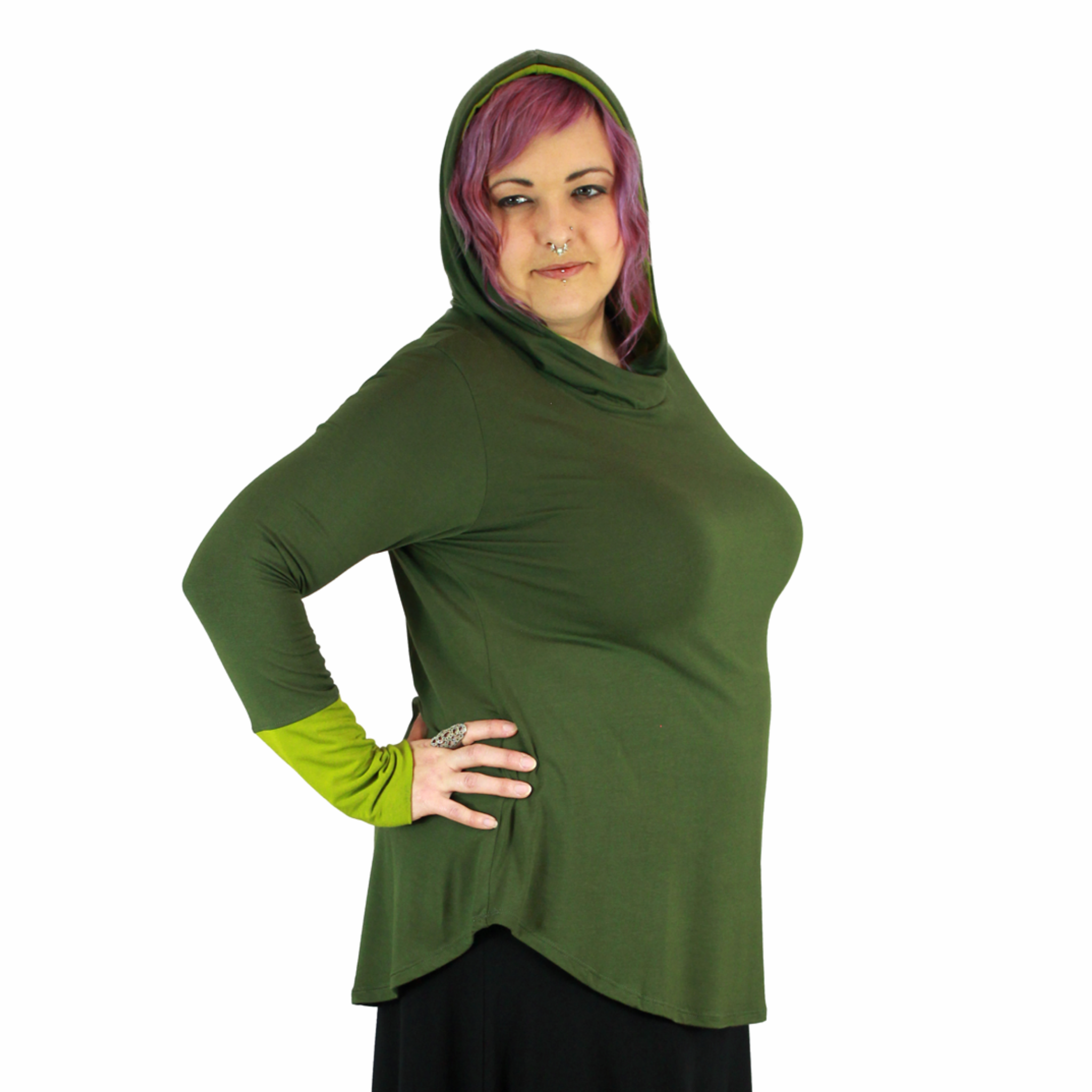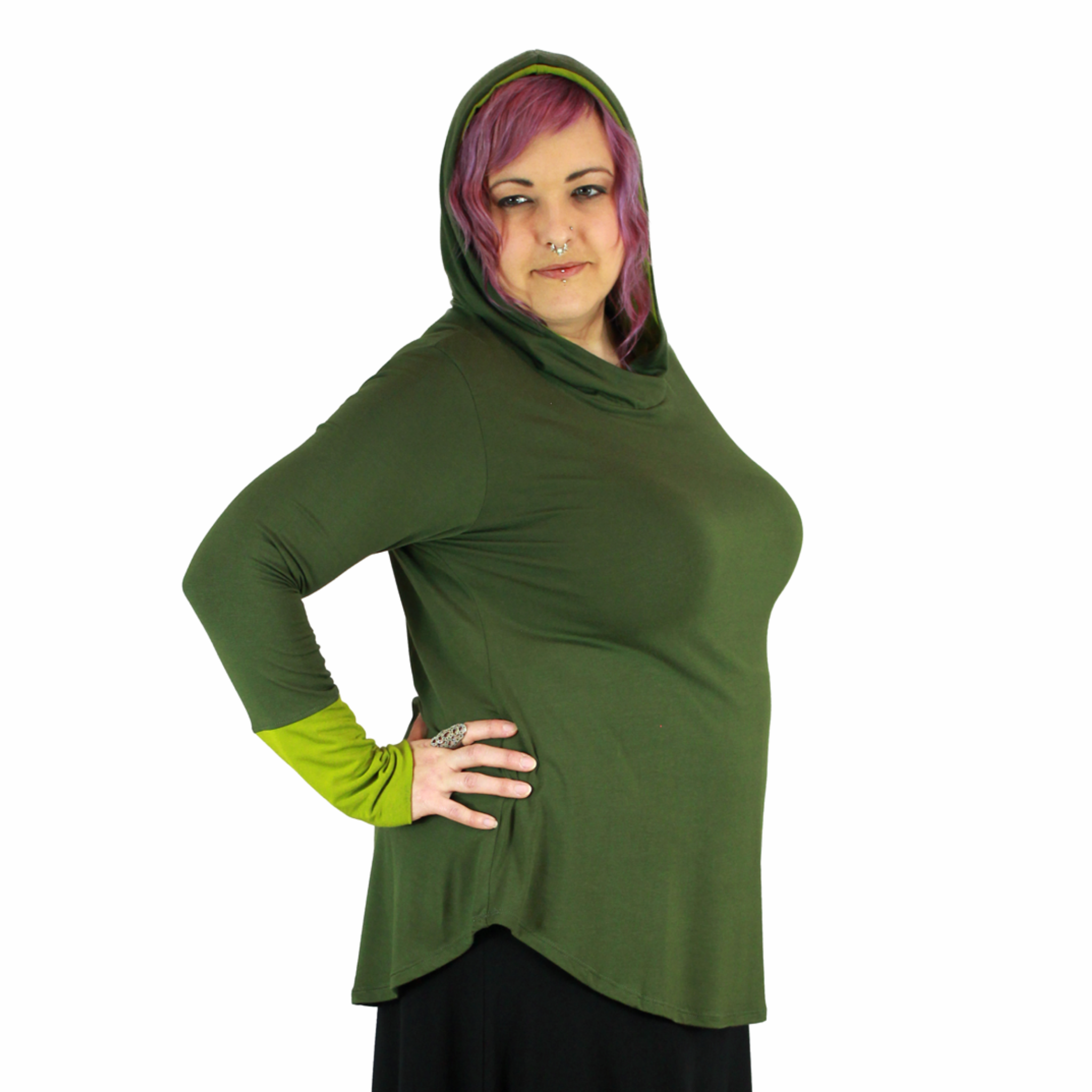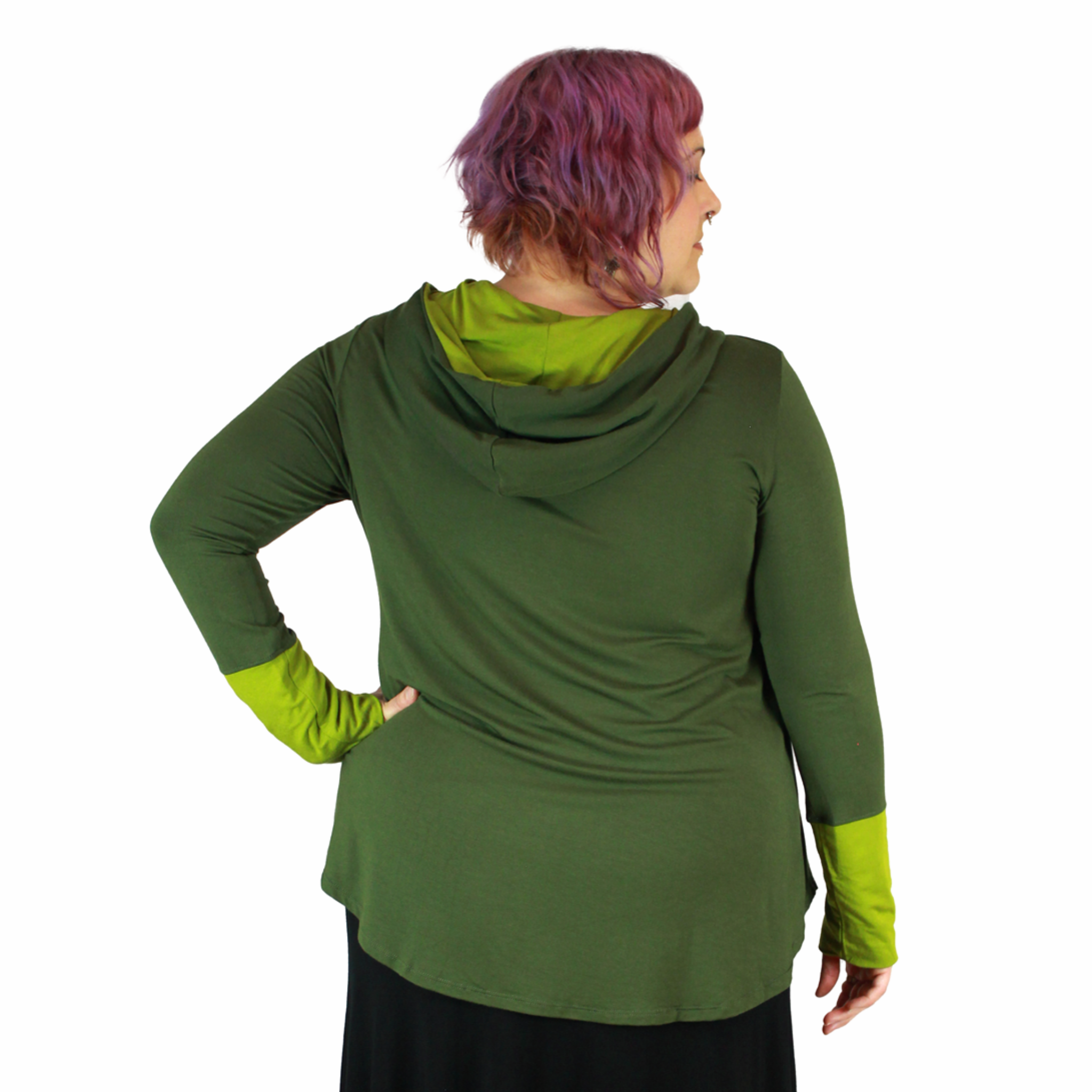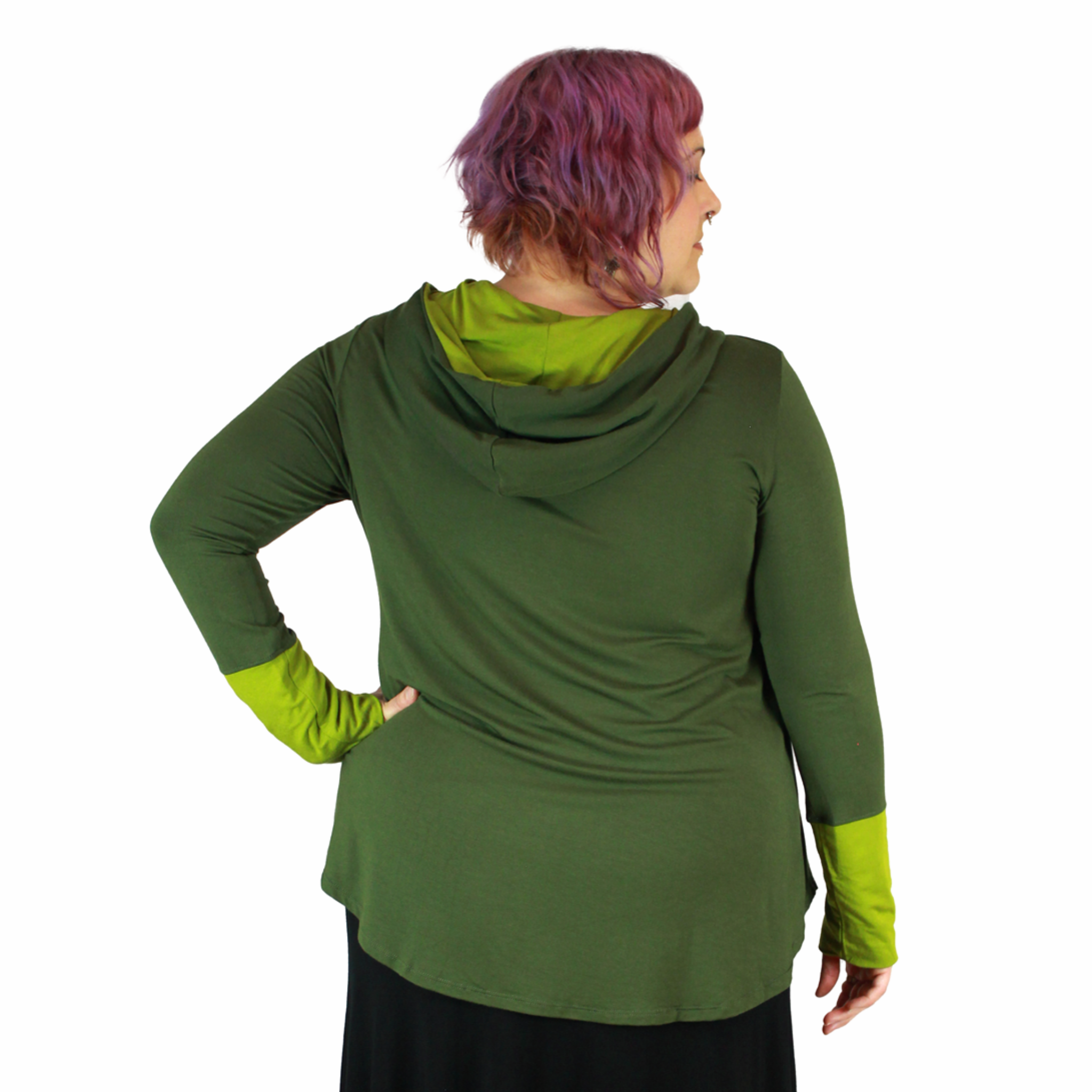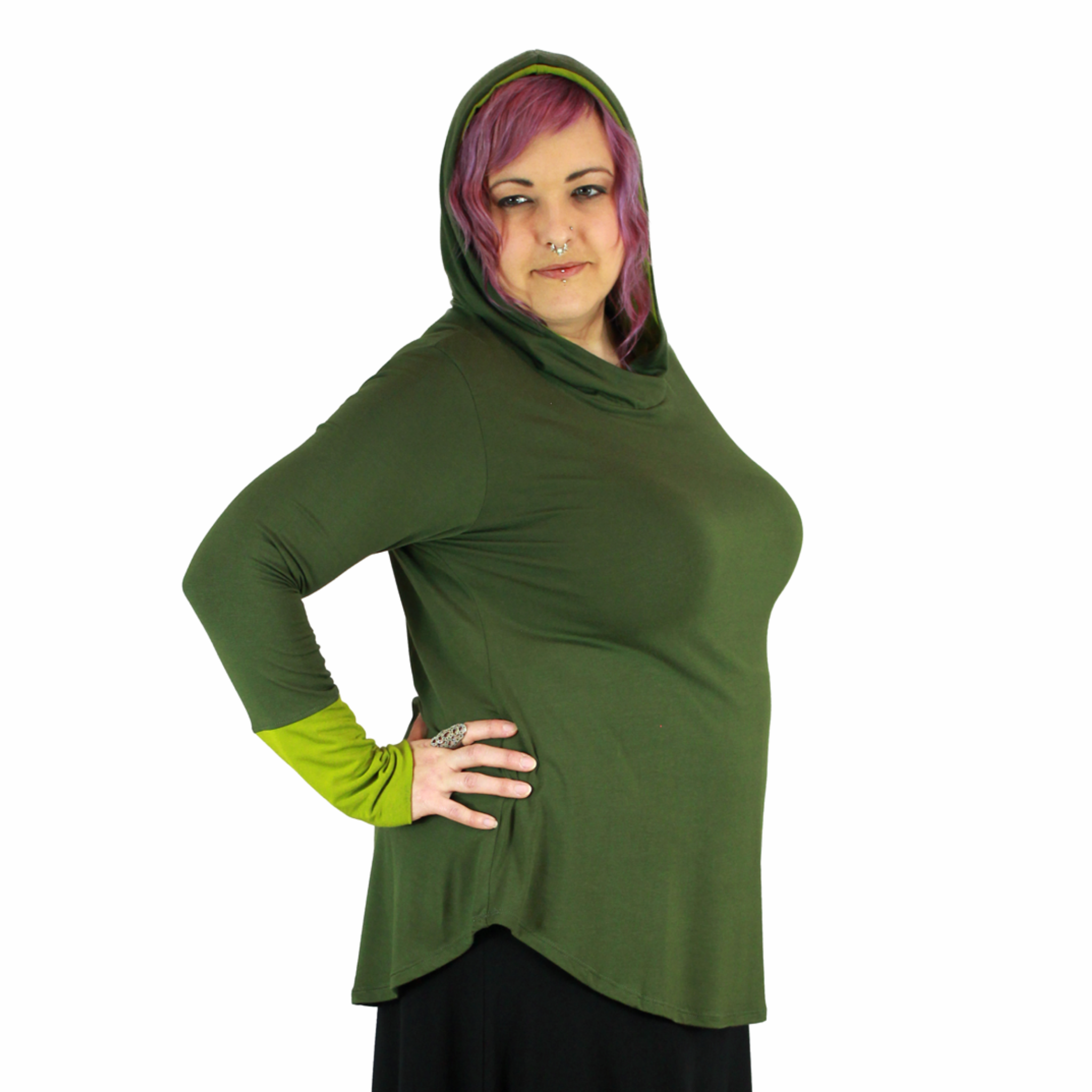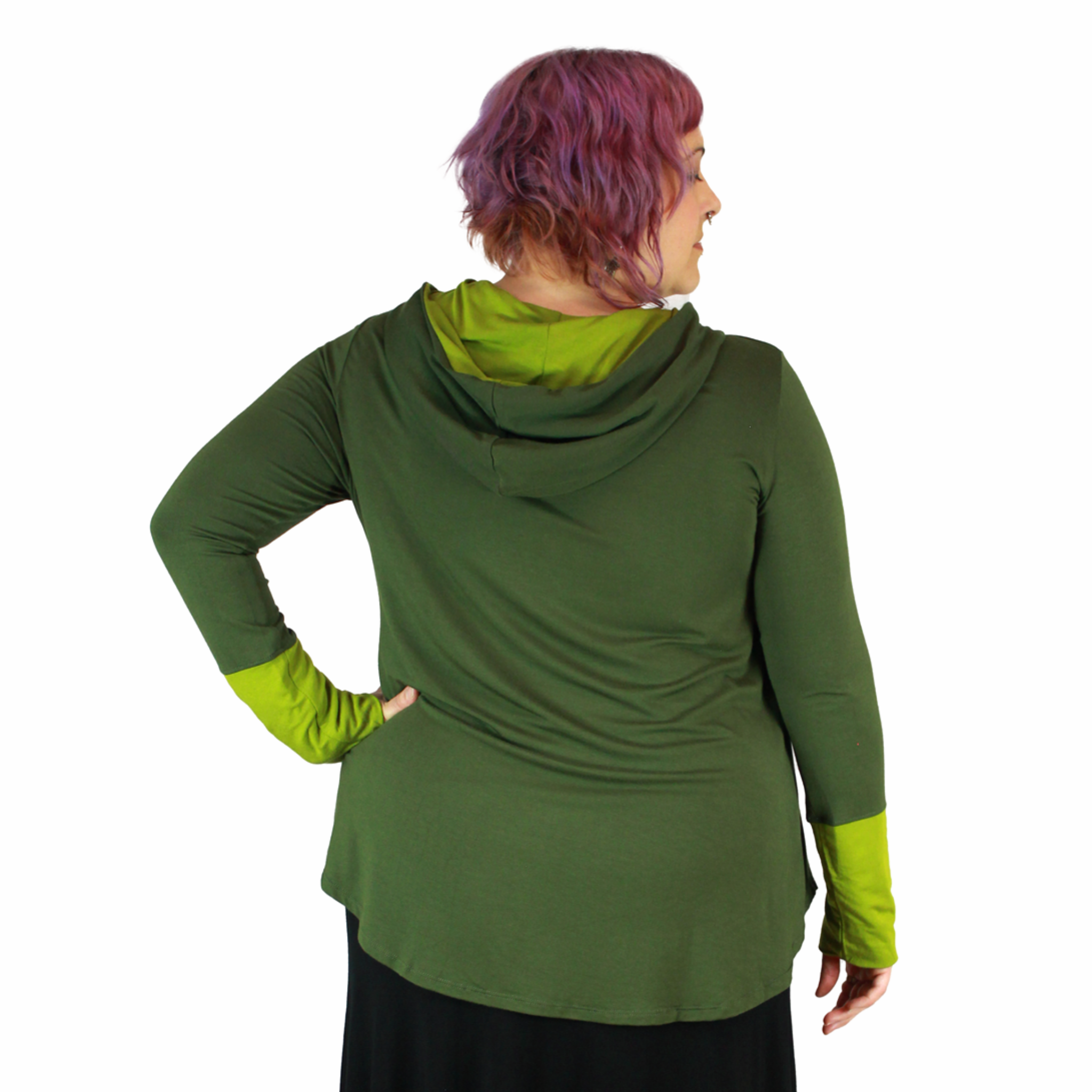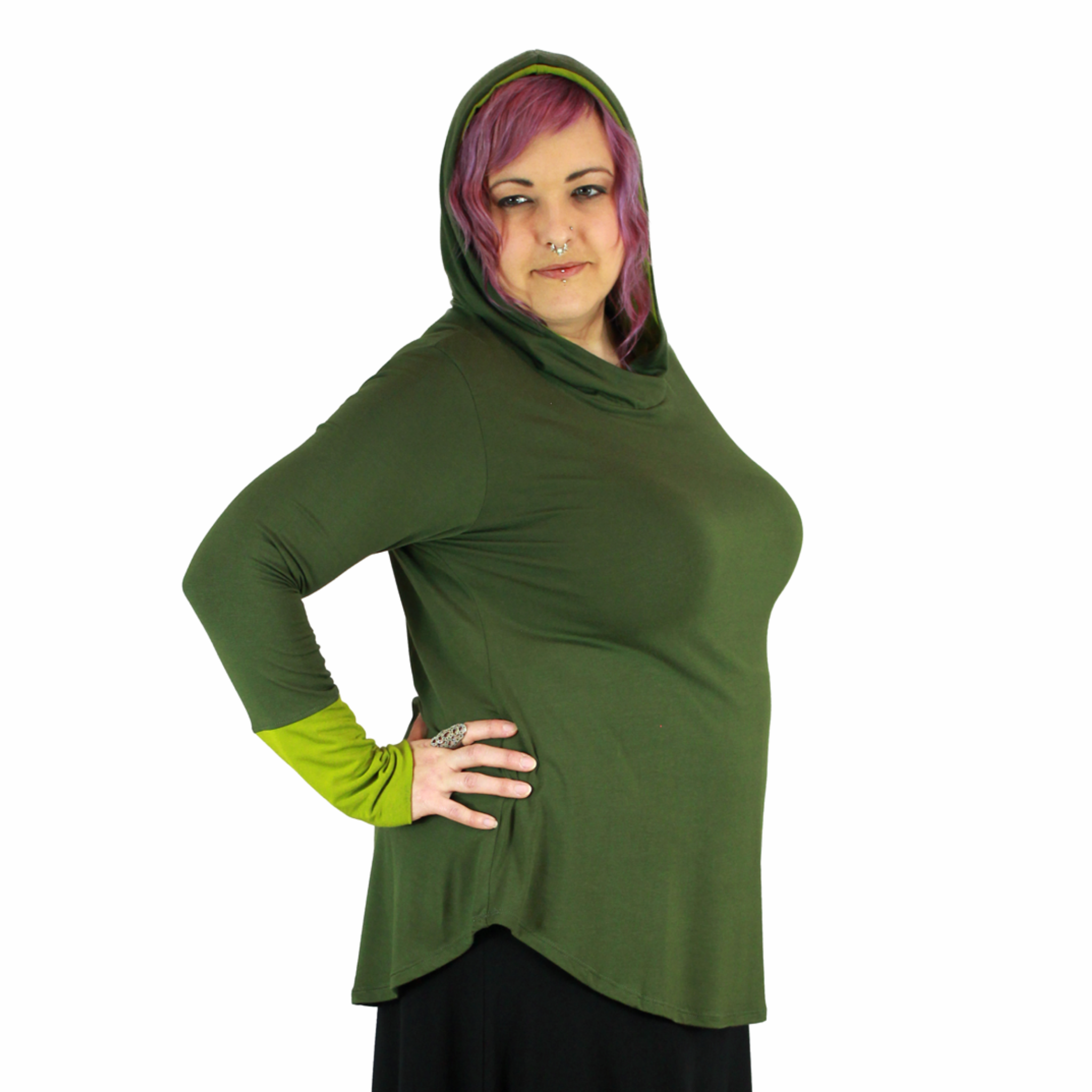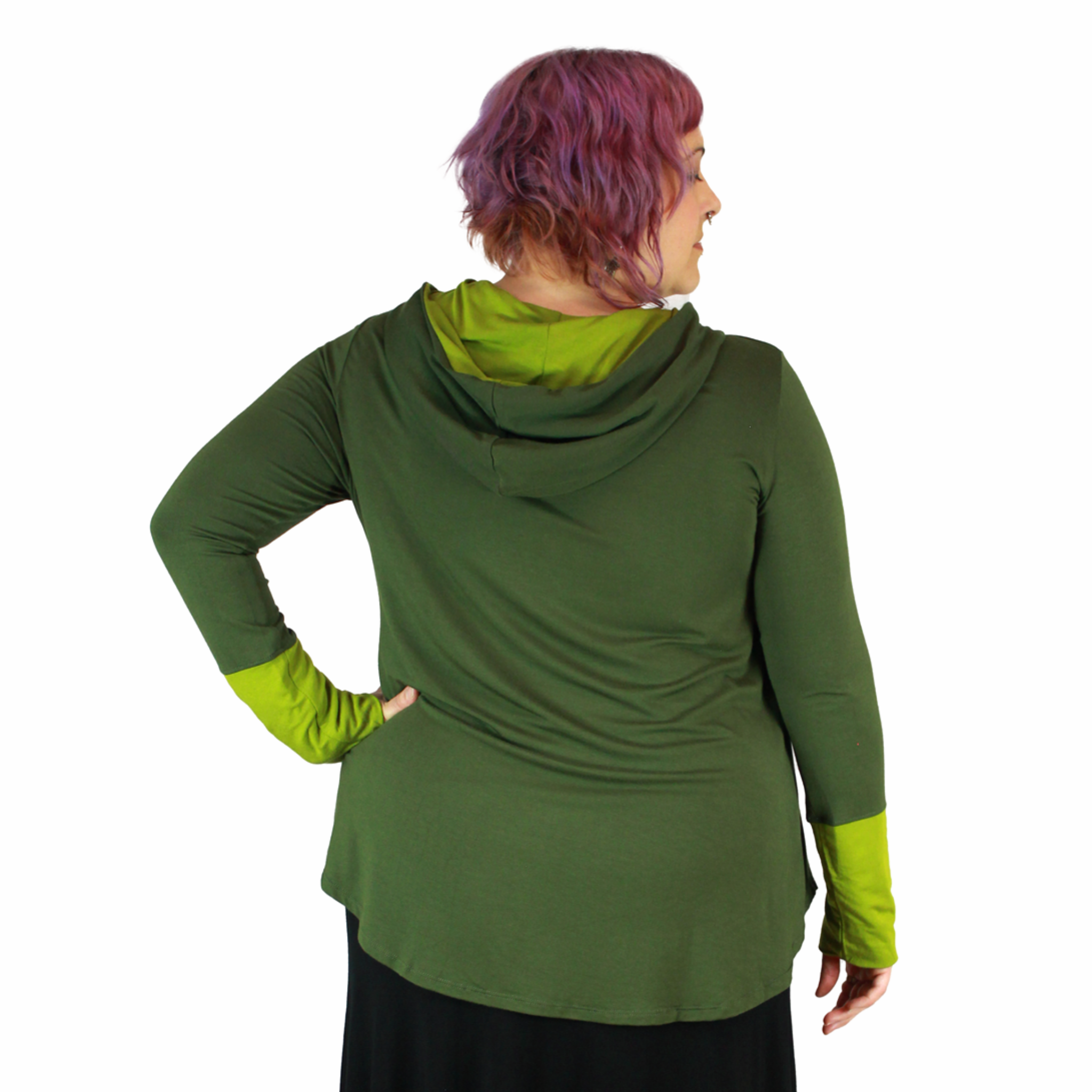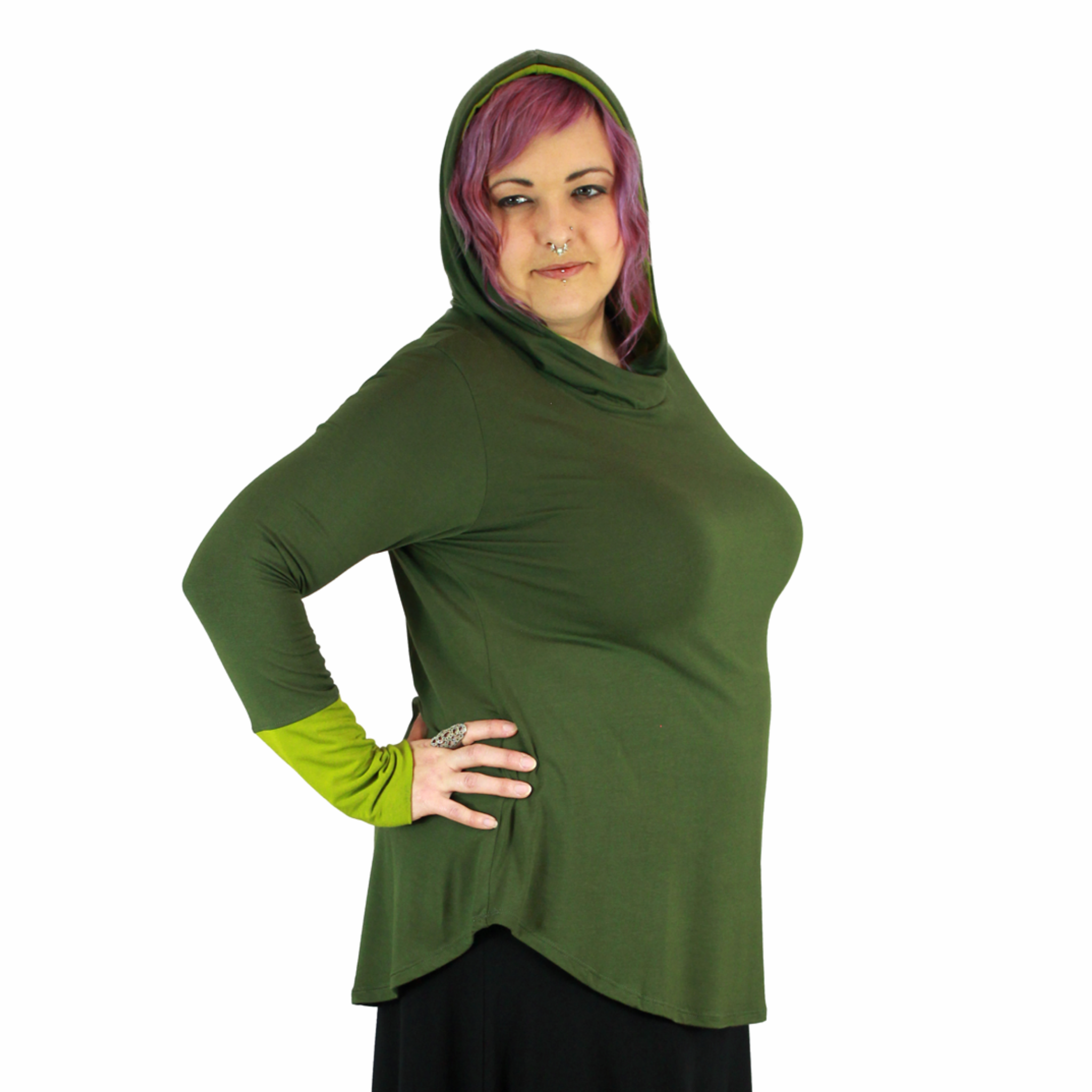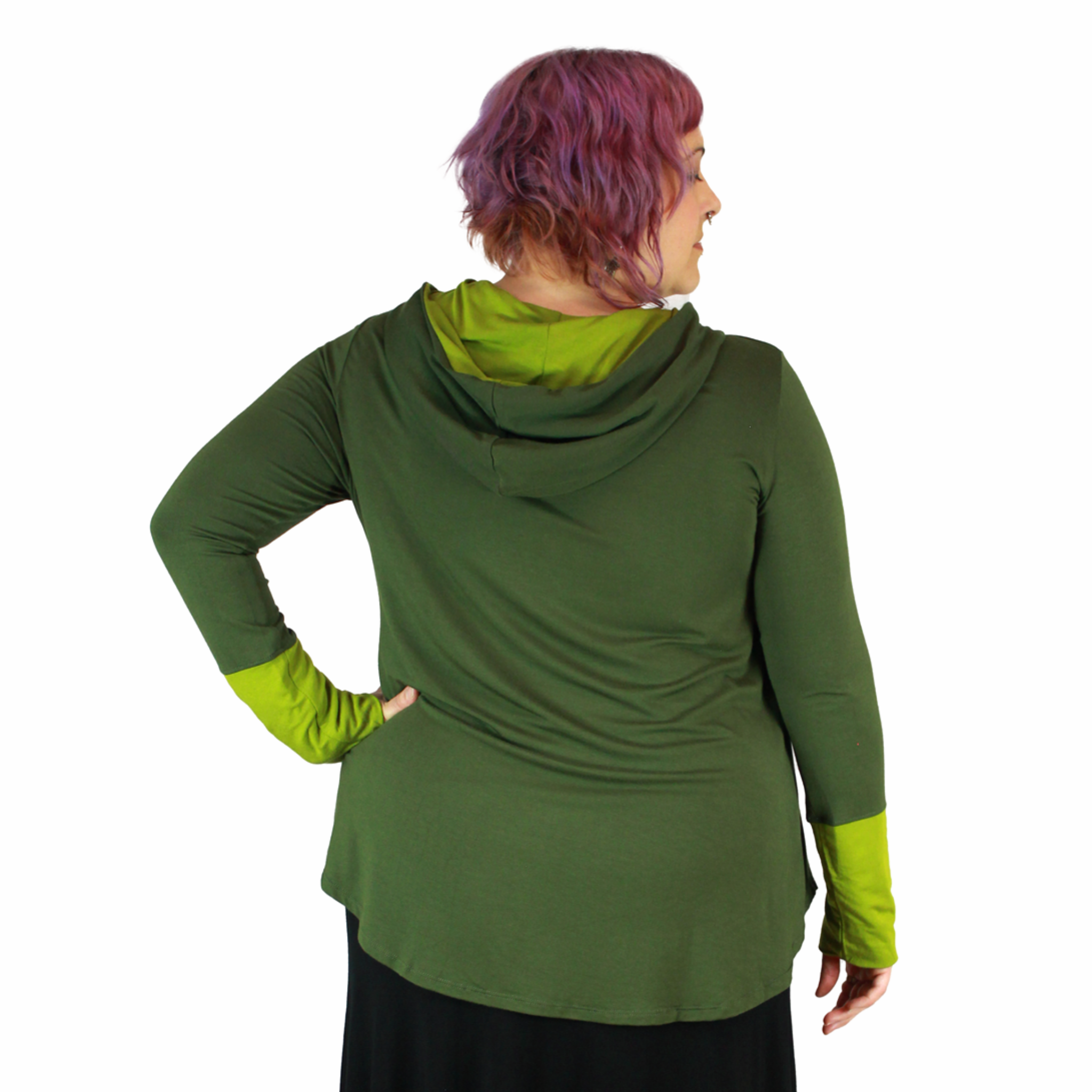 Victoria Hoodie
The Victoria Hoodie is Adena's favourite FAVOURITE hoodie!  It's just cut so perfectly for ease in the hips and tummy, but somehow still stays close to the body and doesn't feel oversized.  Perfect length with leggings, and rise on the sides is fun to wear with a Tank Dress of the sleeve color for contrast!  Feel elfy, sporty or comfy in this soft and snuggly piece.
Sizing:  Fits true to big.  XL works to 1X-2X.  Model is wearing XL.
Colors:  First color indicates body, second indicates sleeve and inside of hood.  Model is wearing Olive/Moss.
 Designed on Salt Spring Island
Ethically Made in Thailand
95% Plant-Based Rayon 5% Spandex