FREE SHIPPING ON ORDERS OVER $200 CAD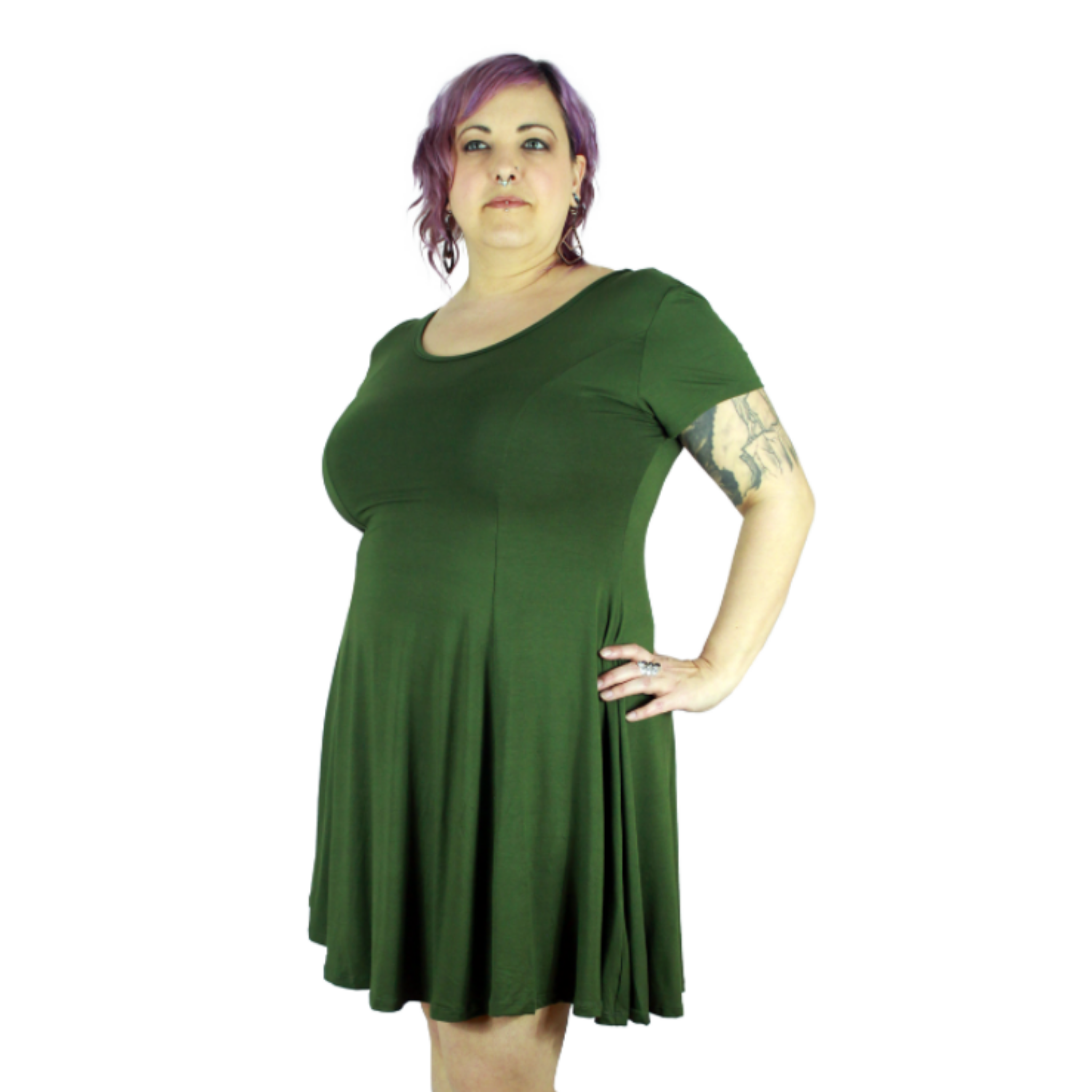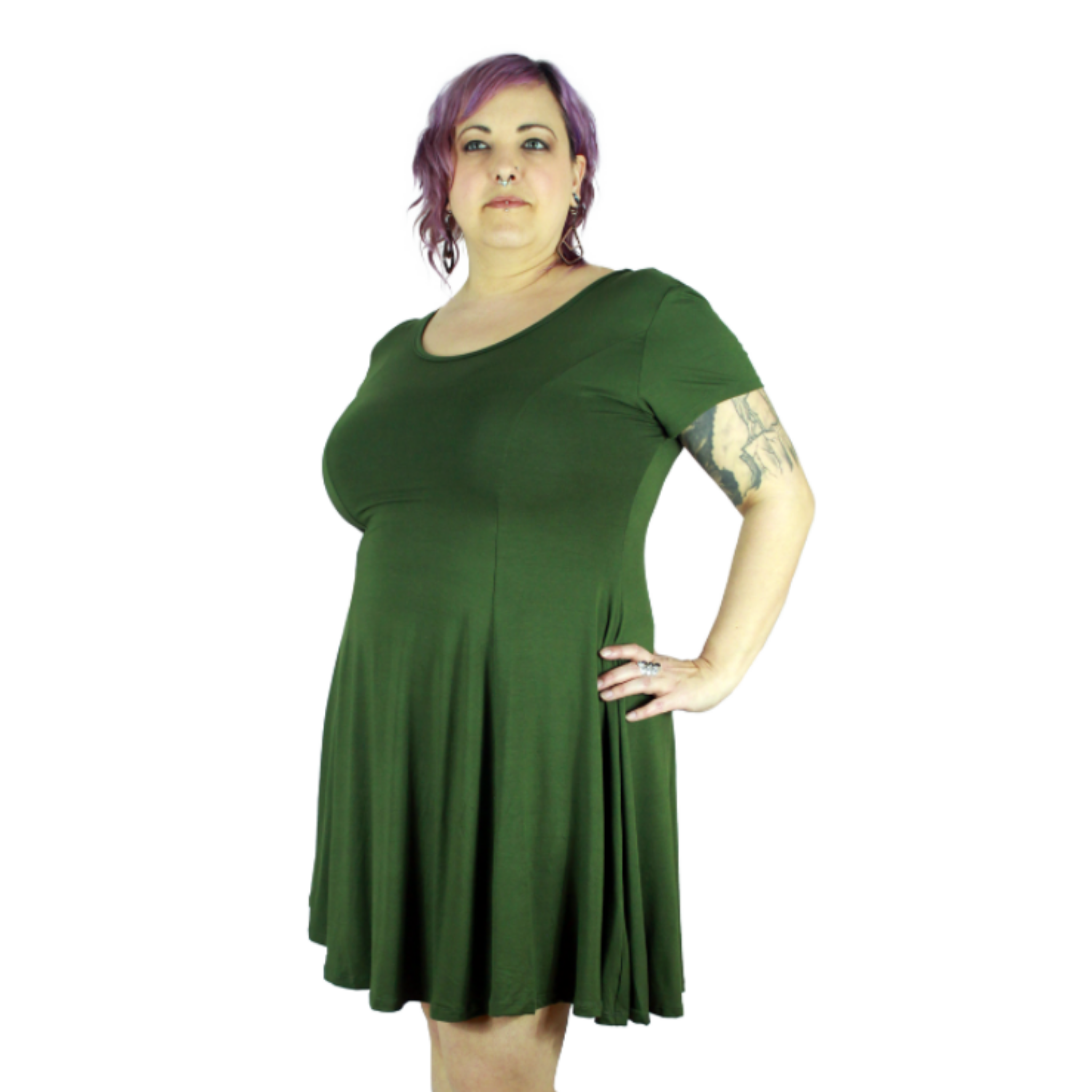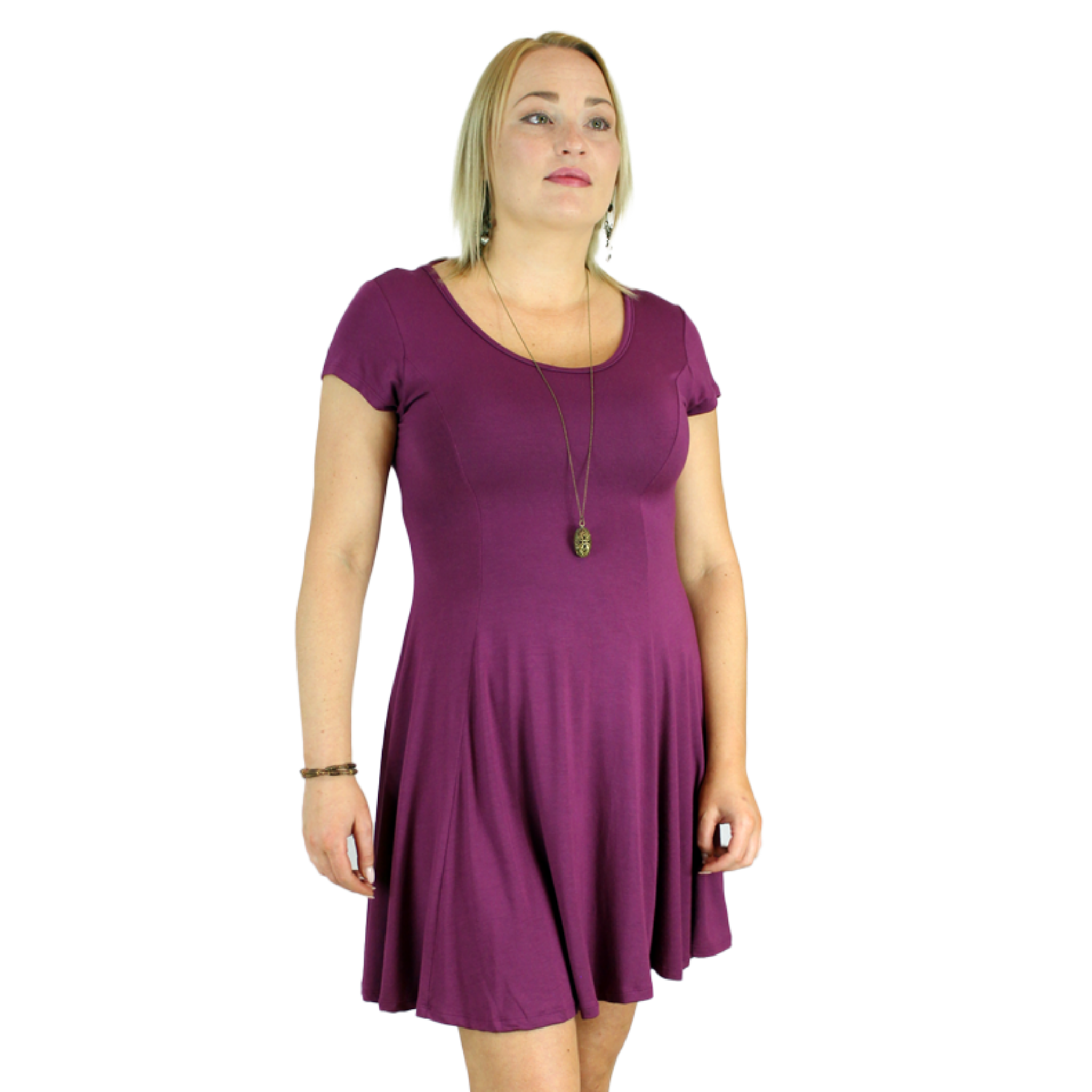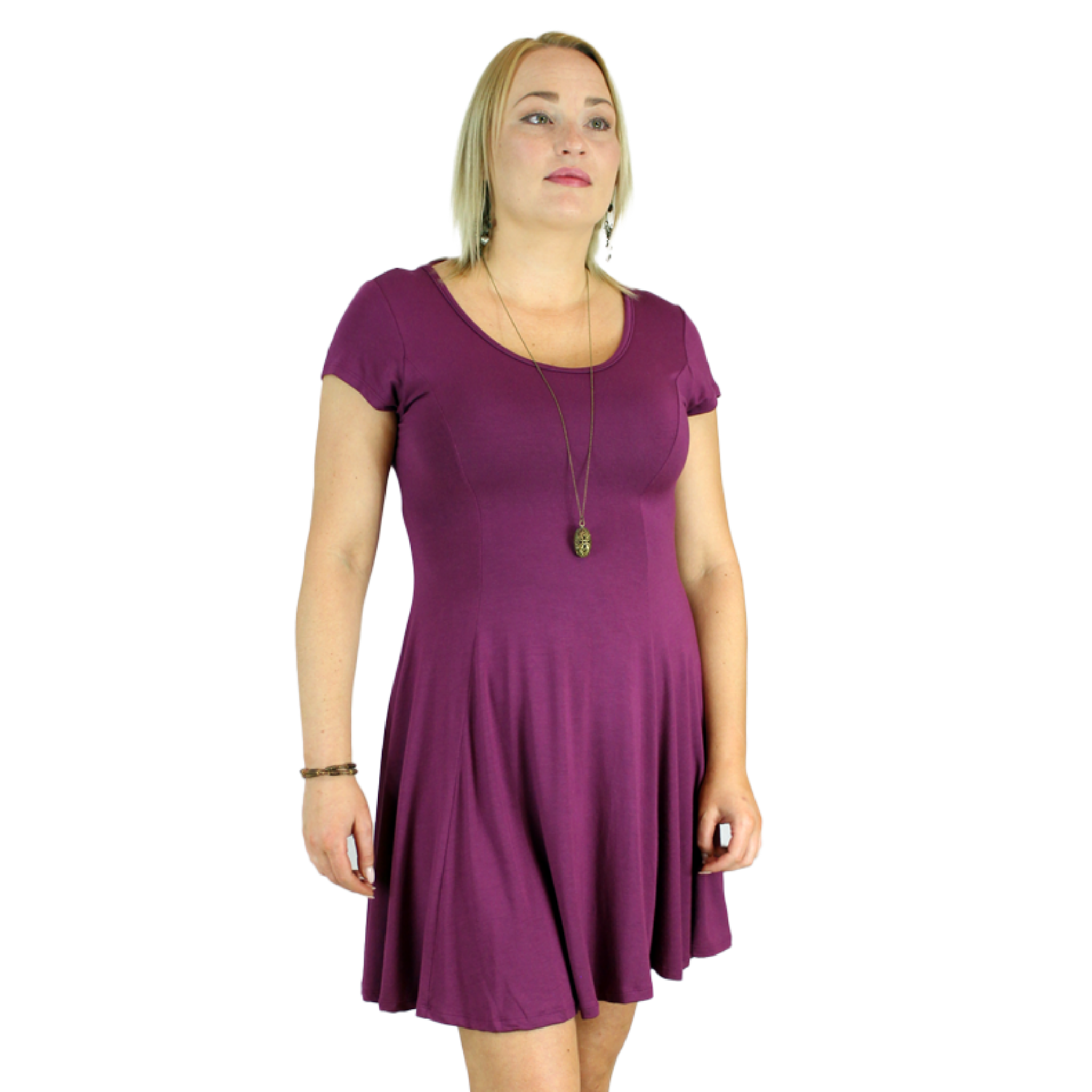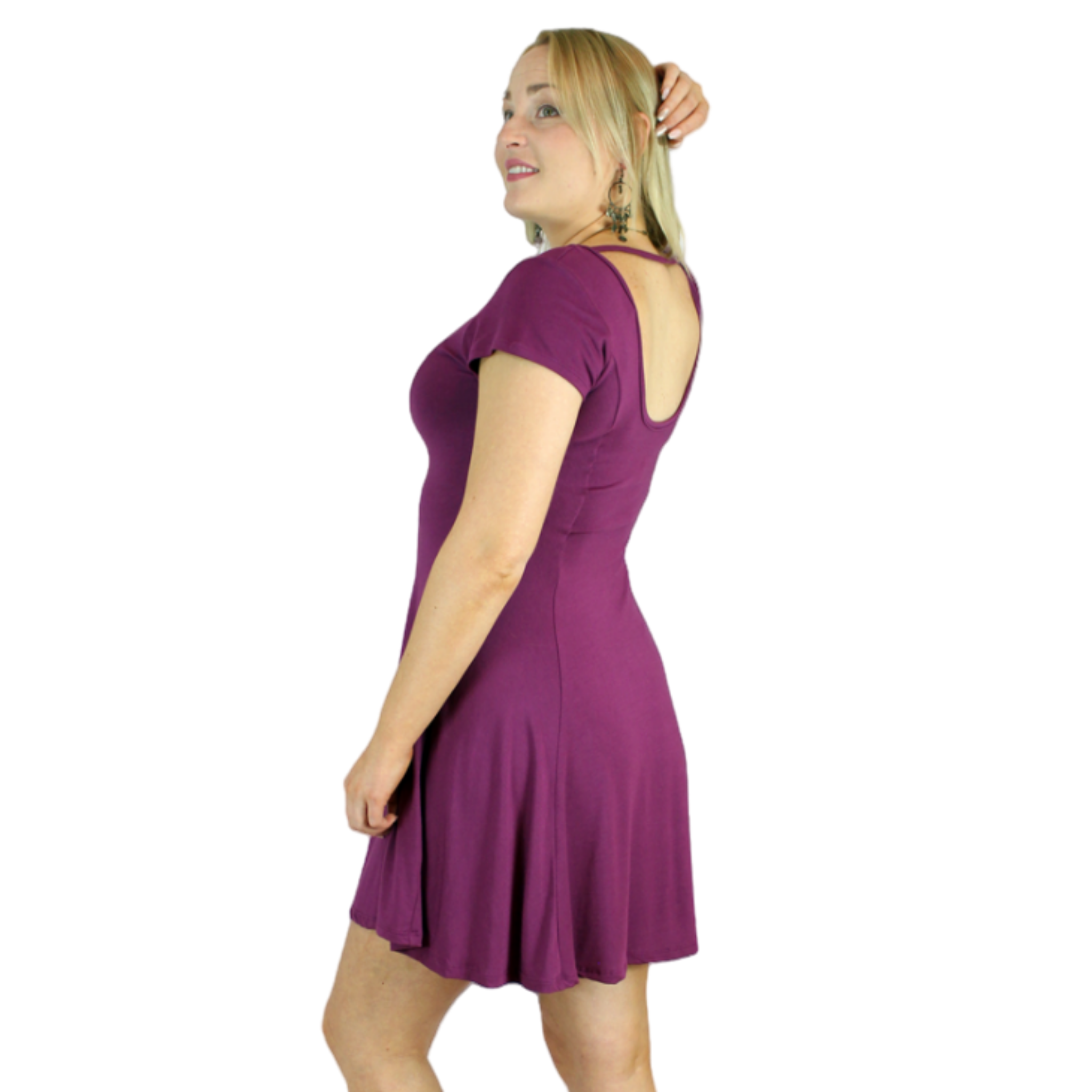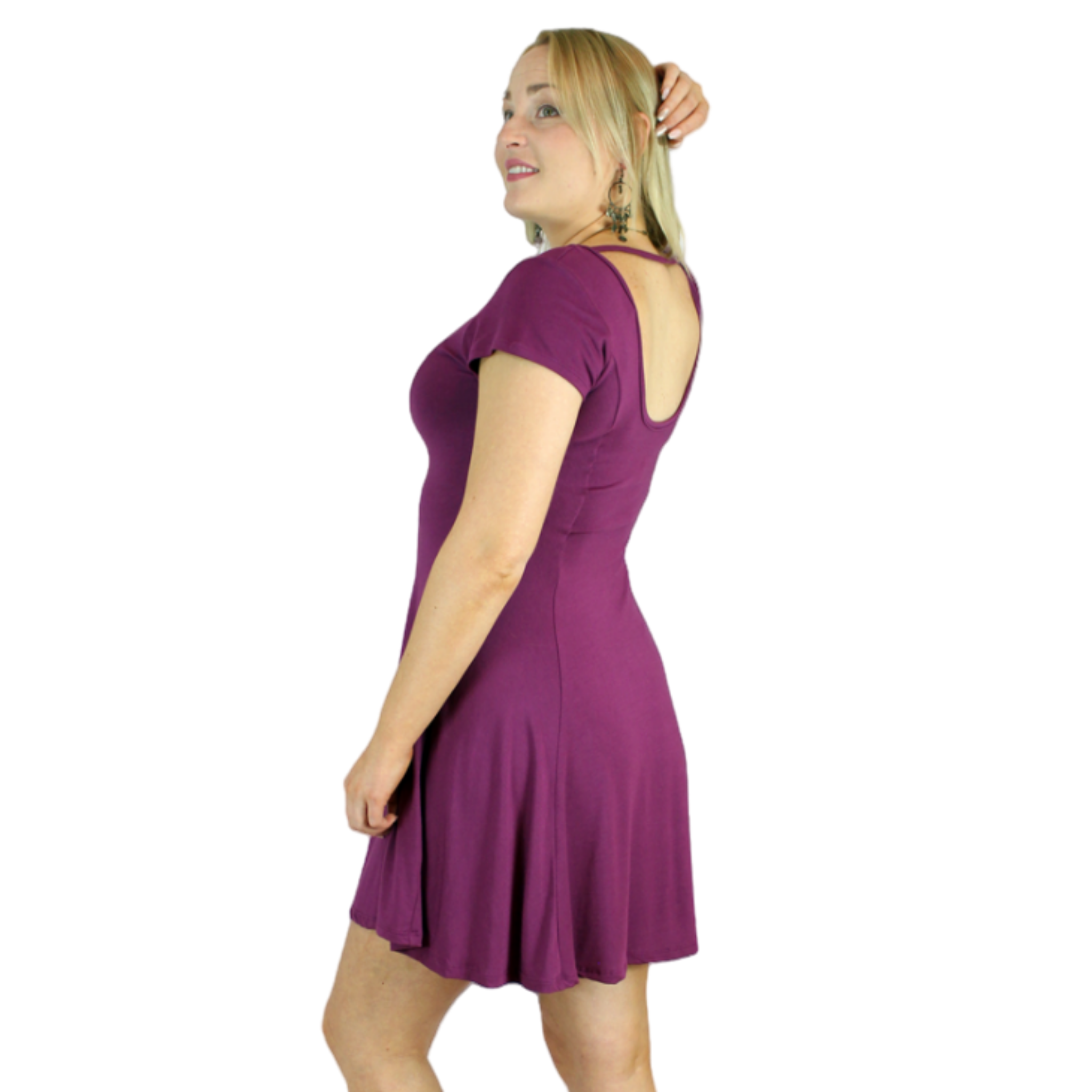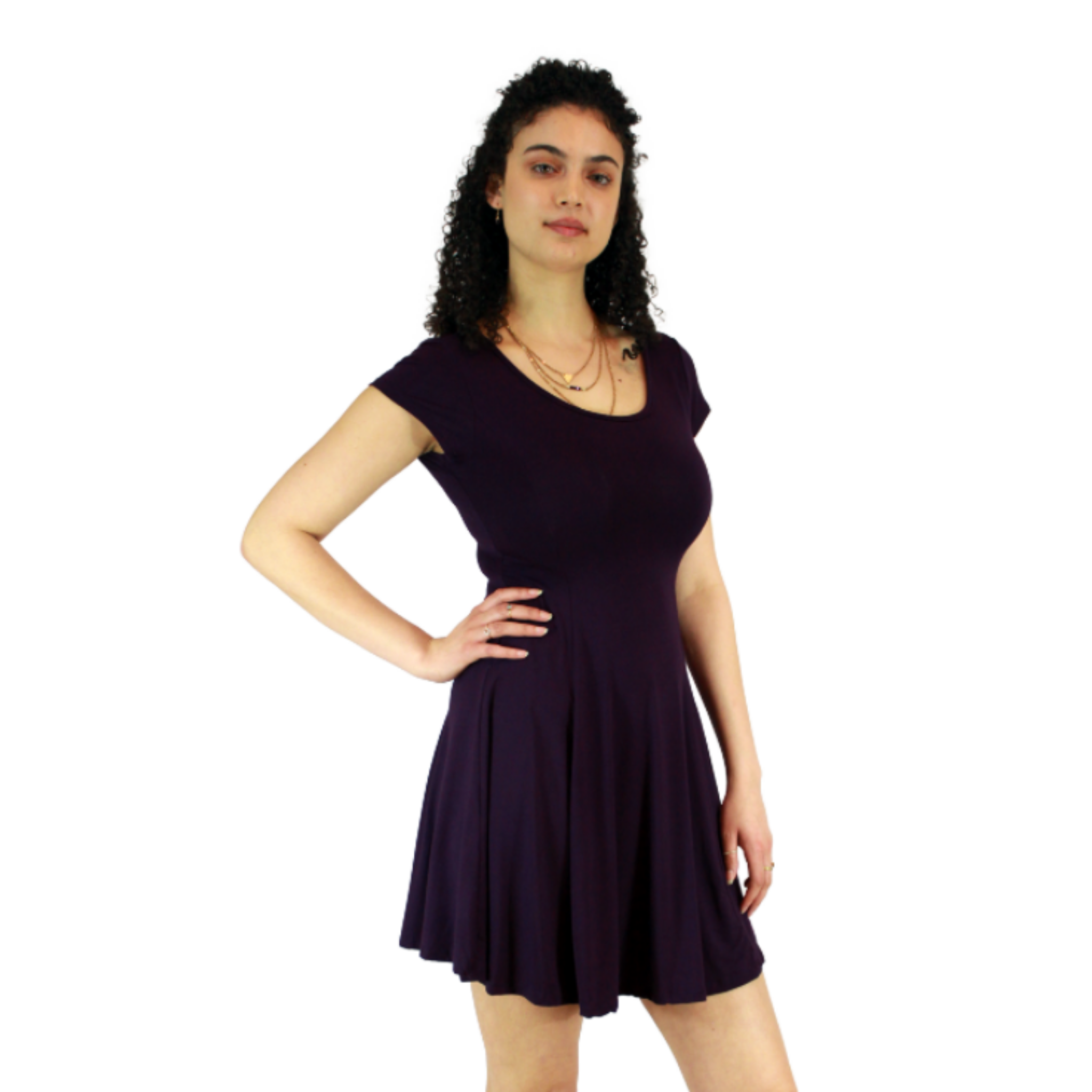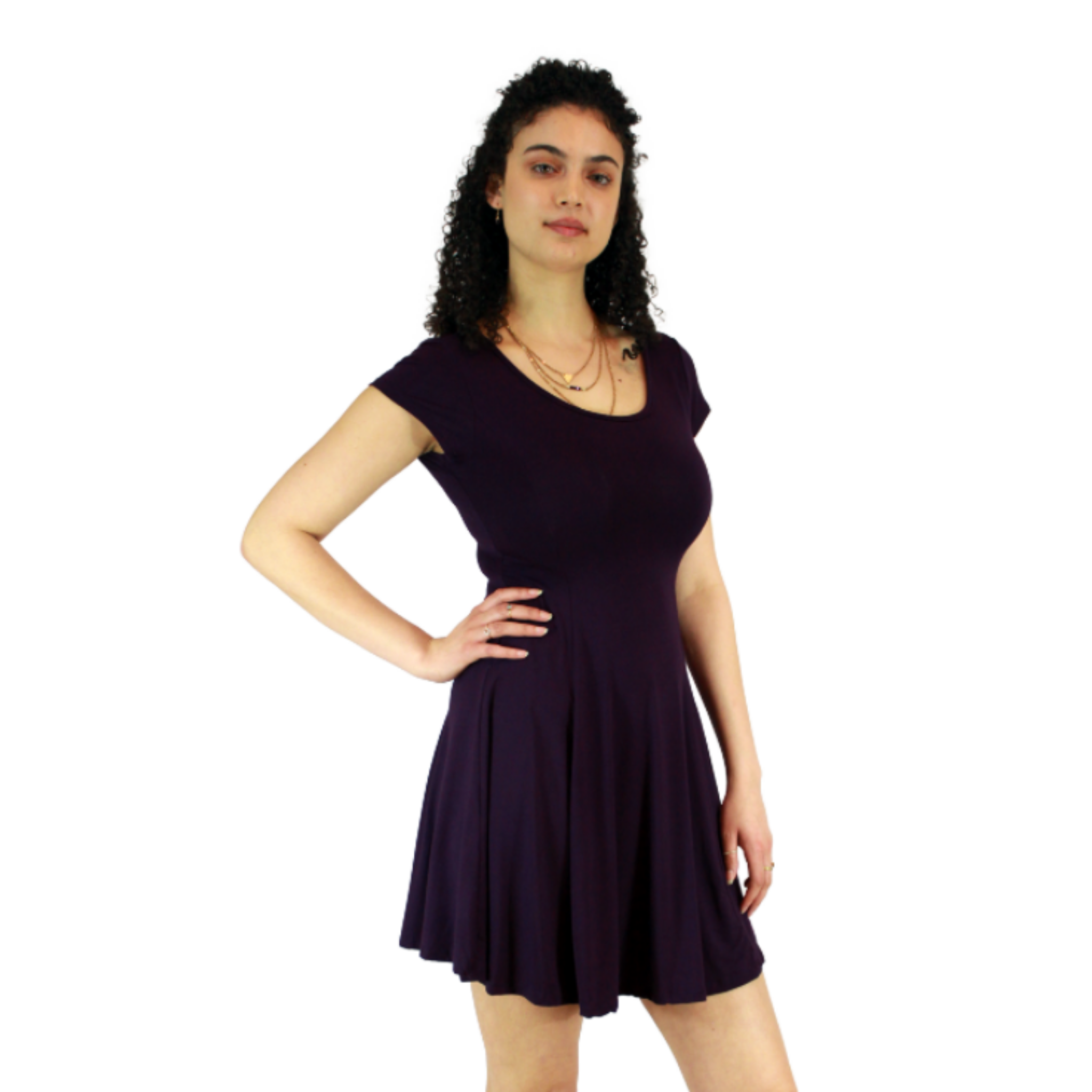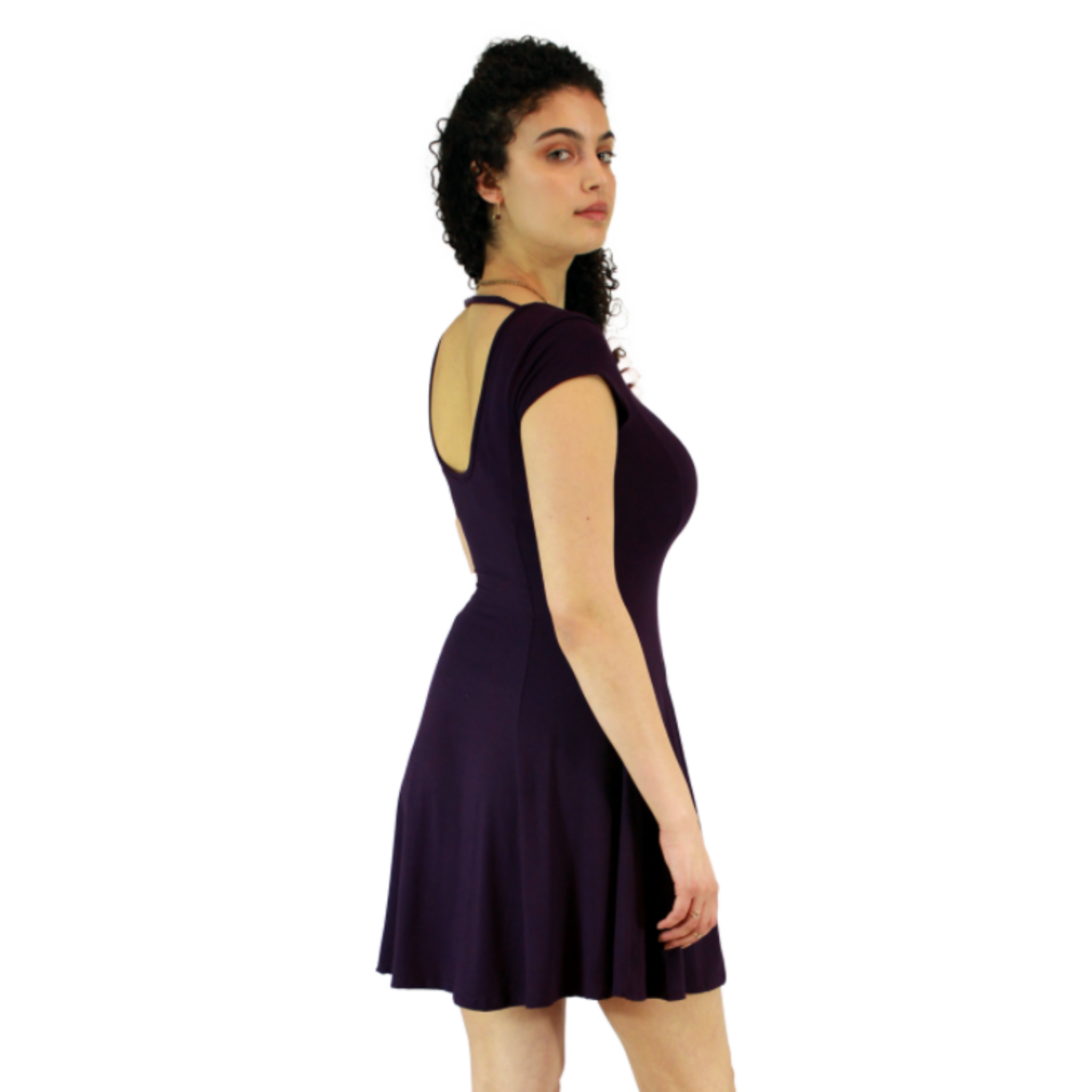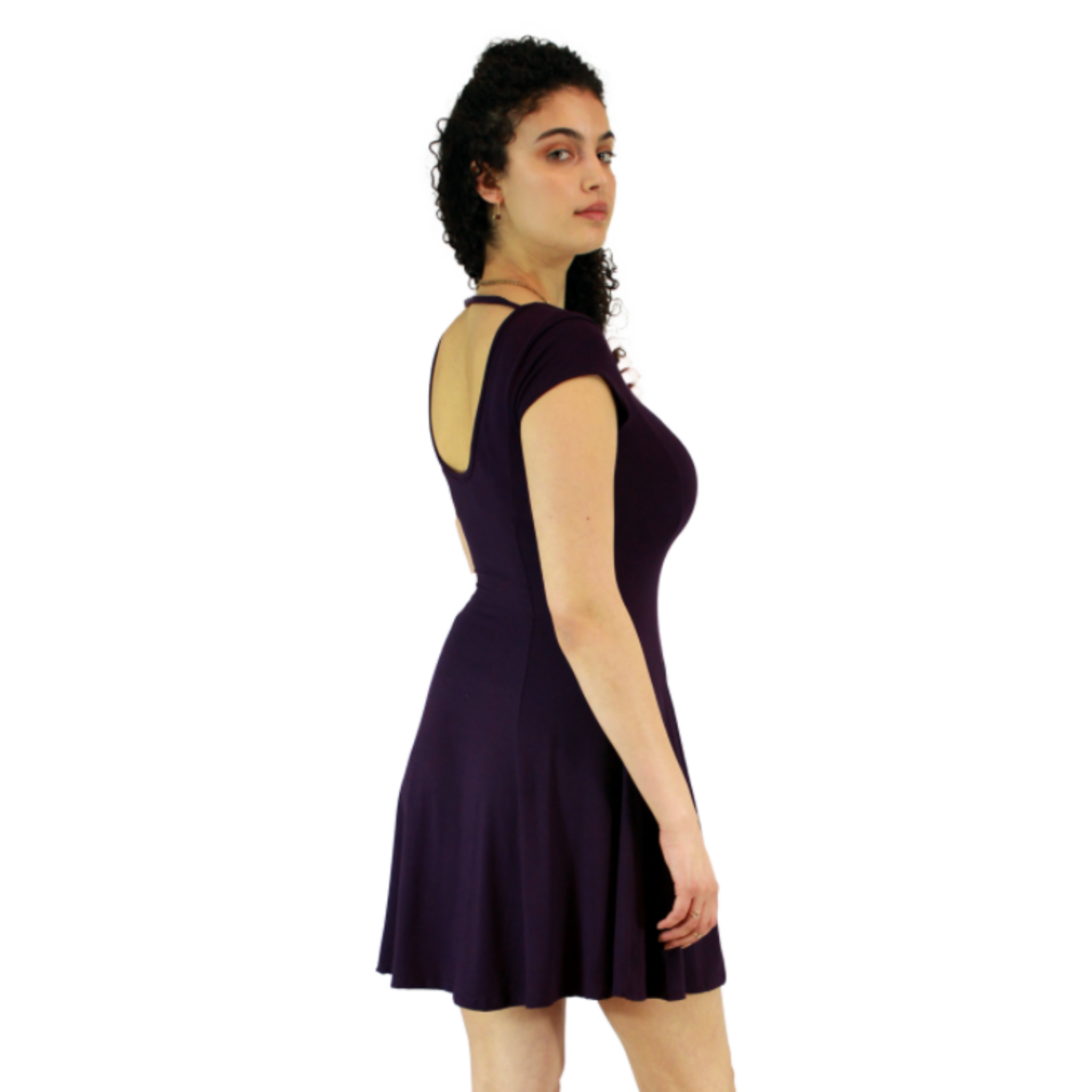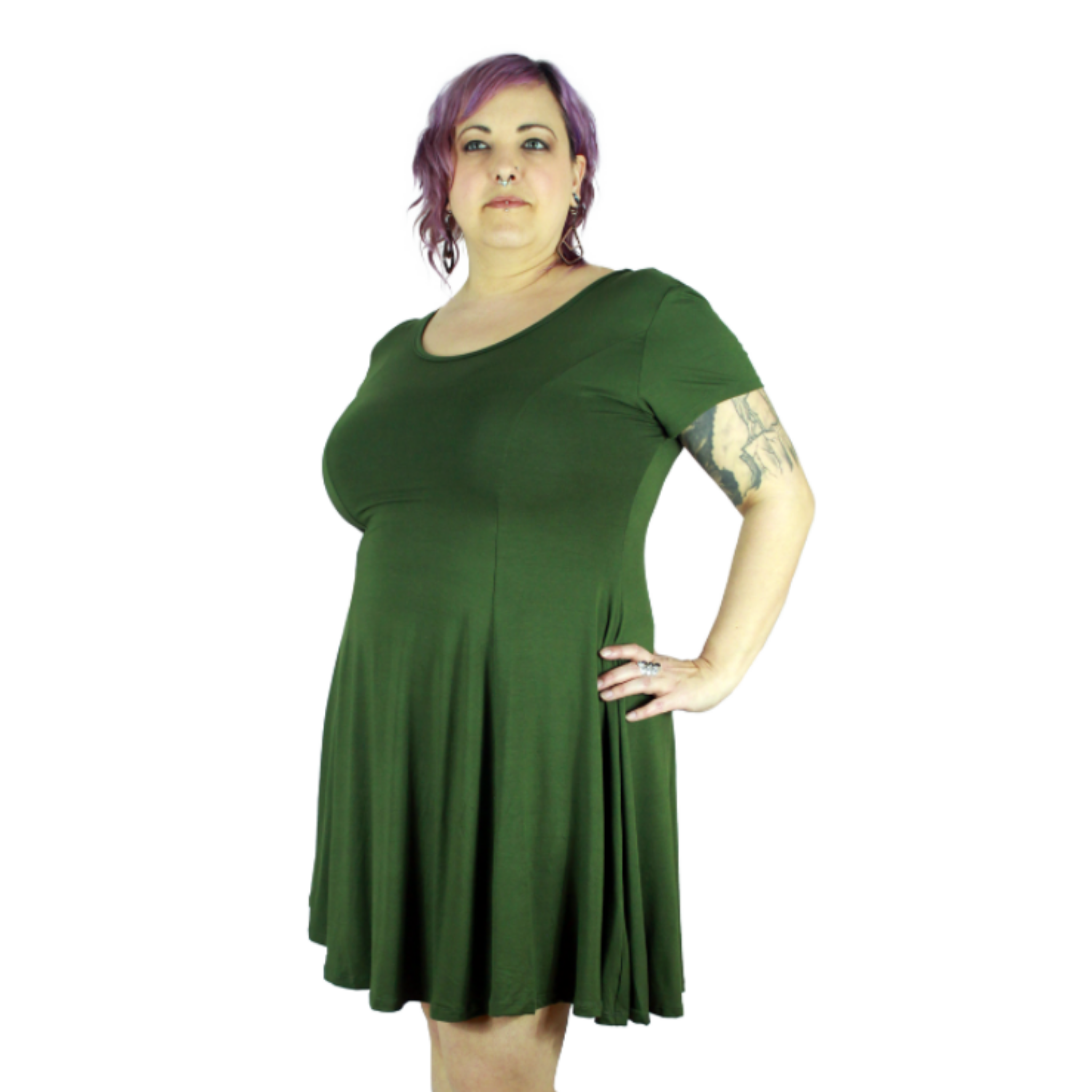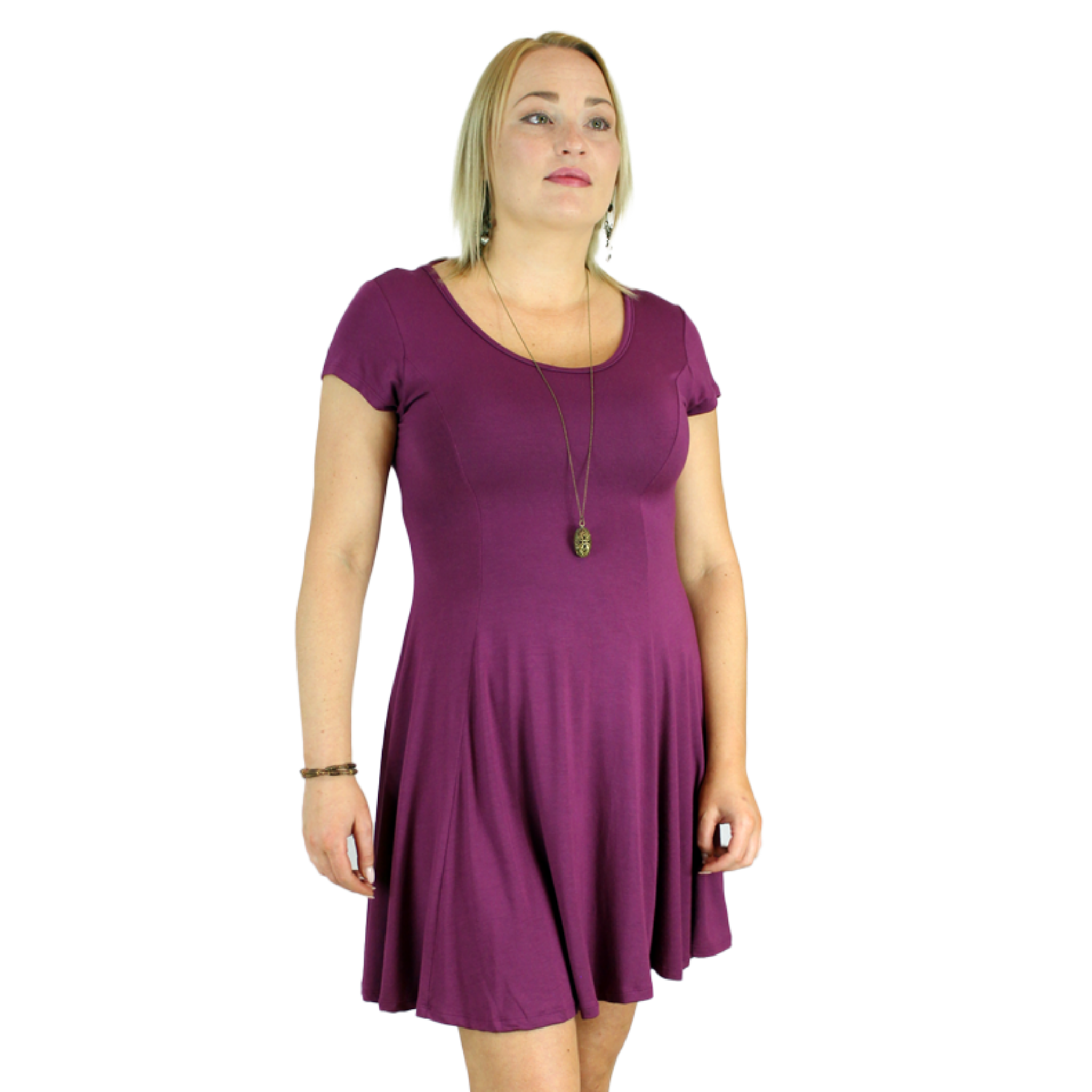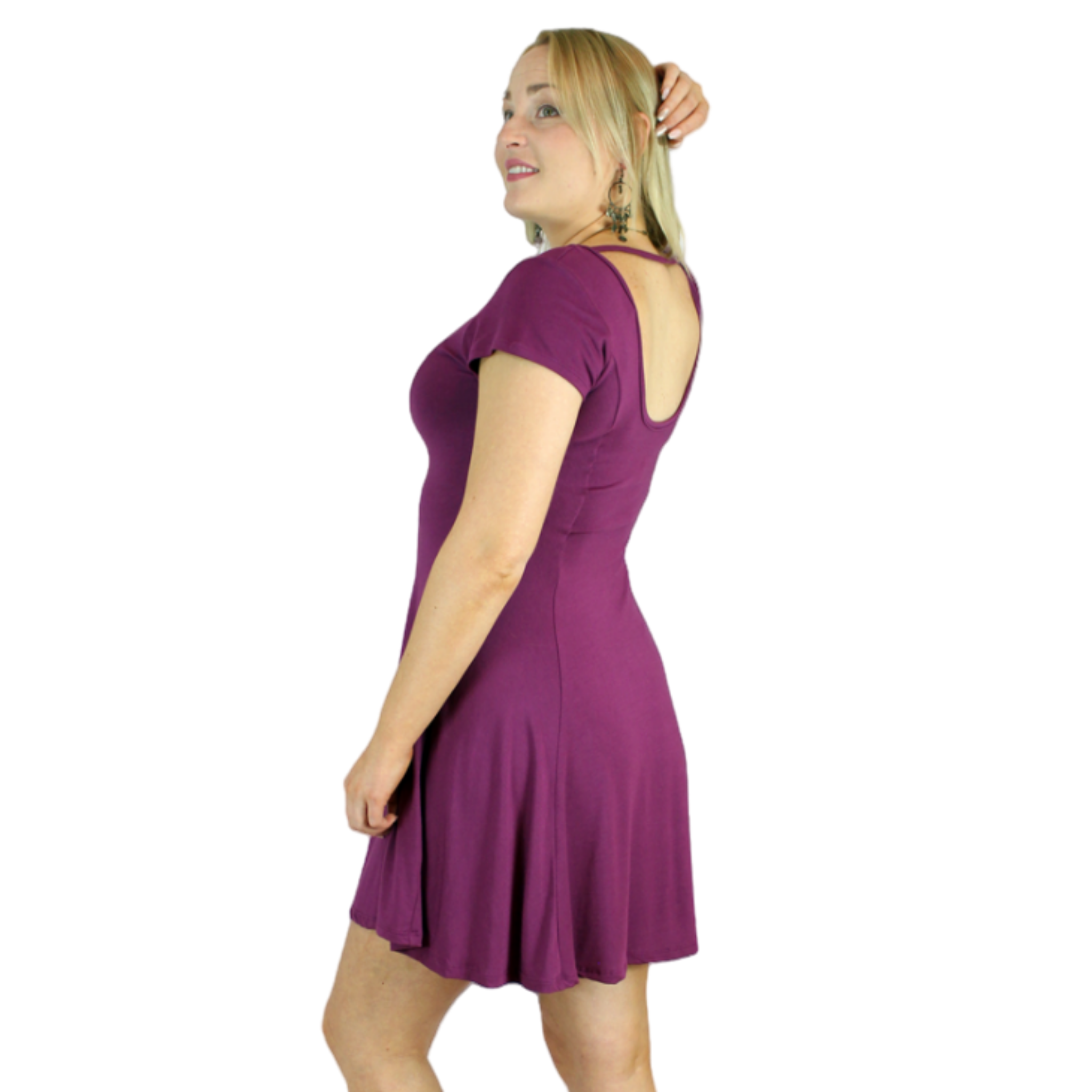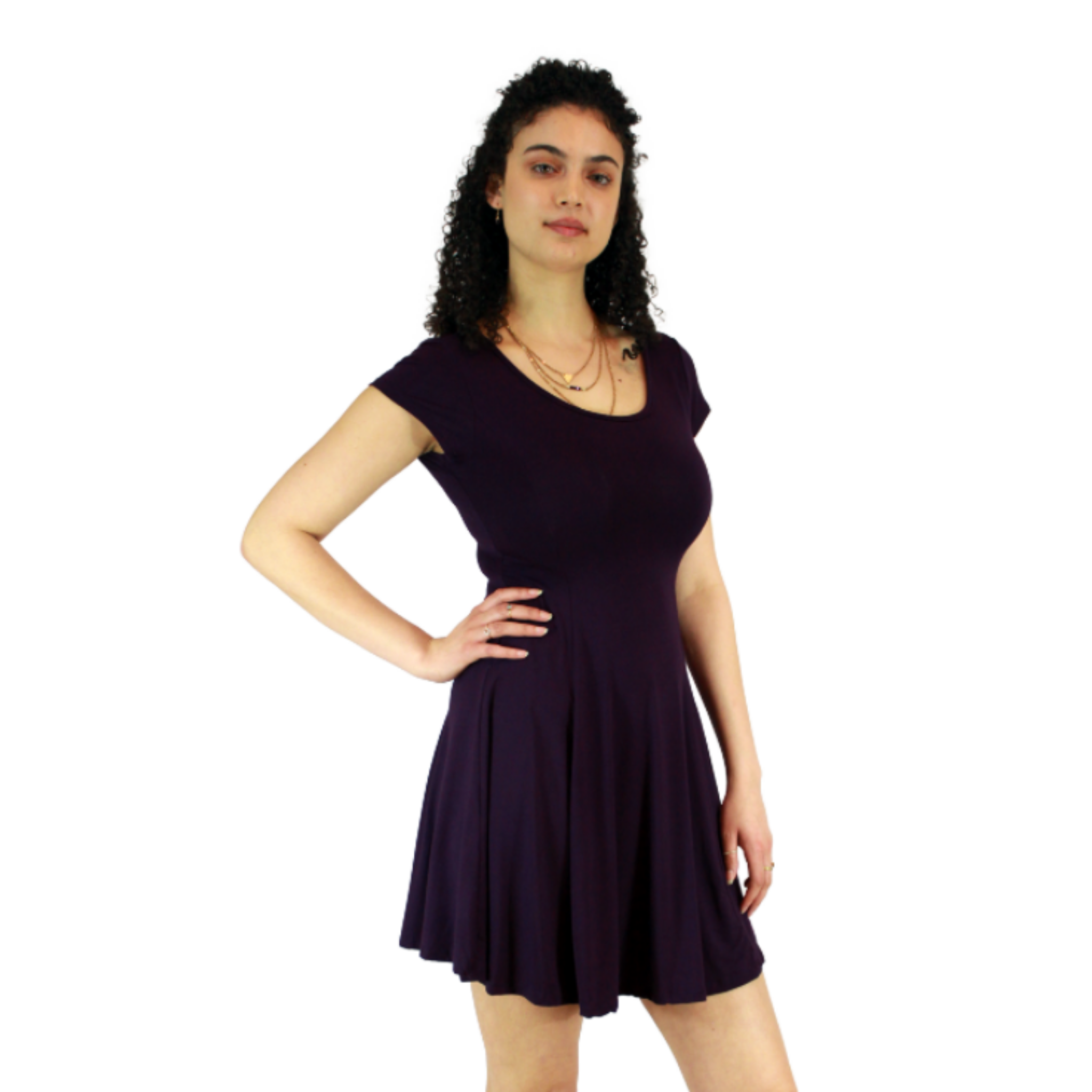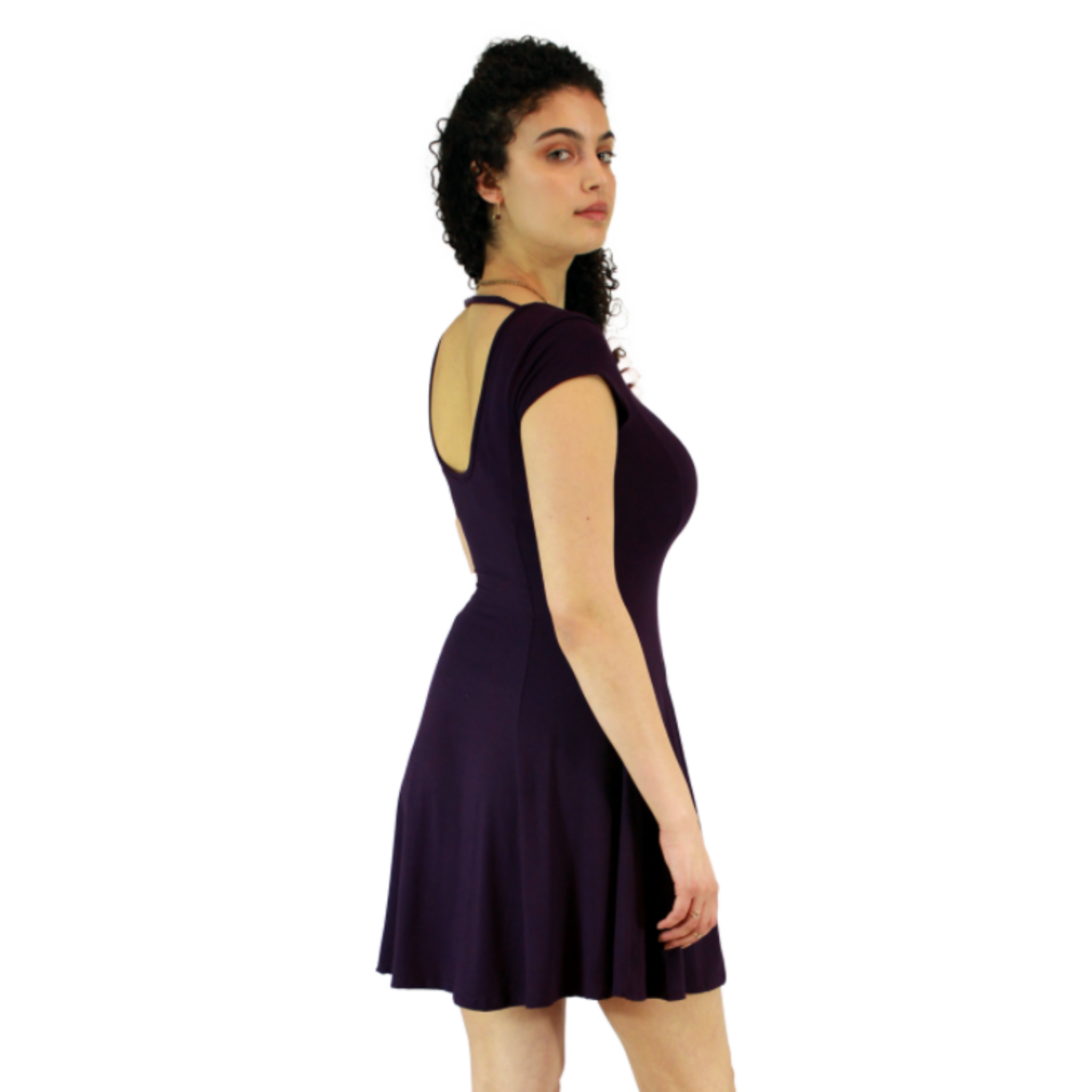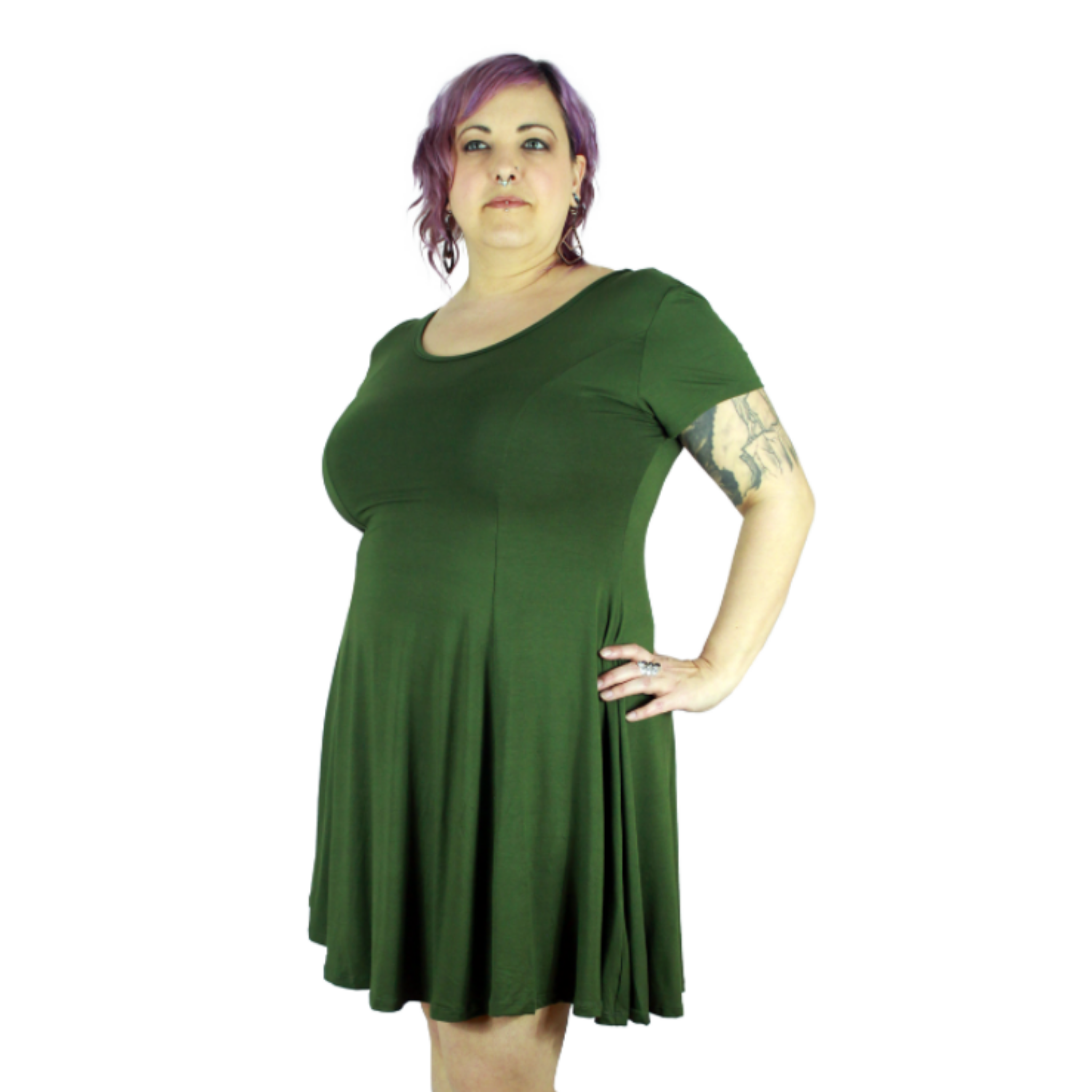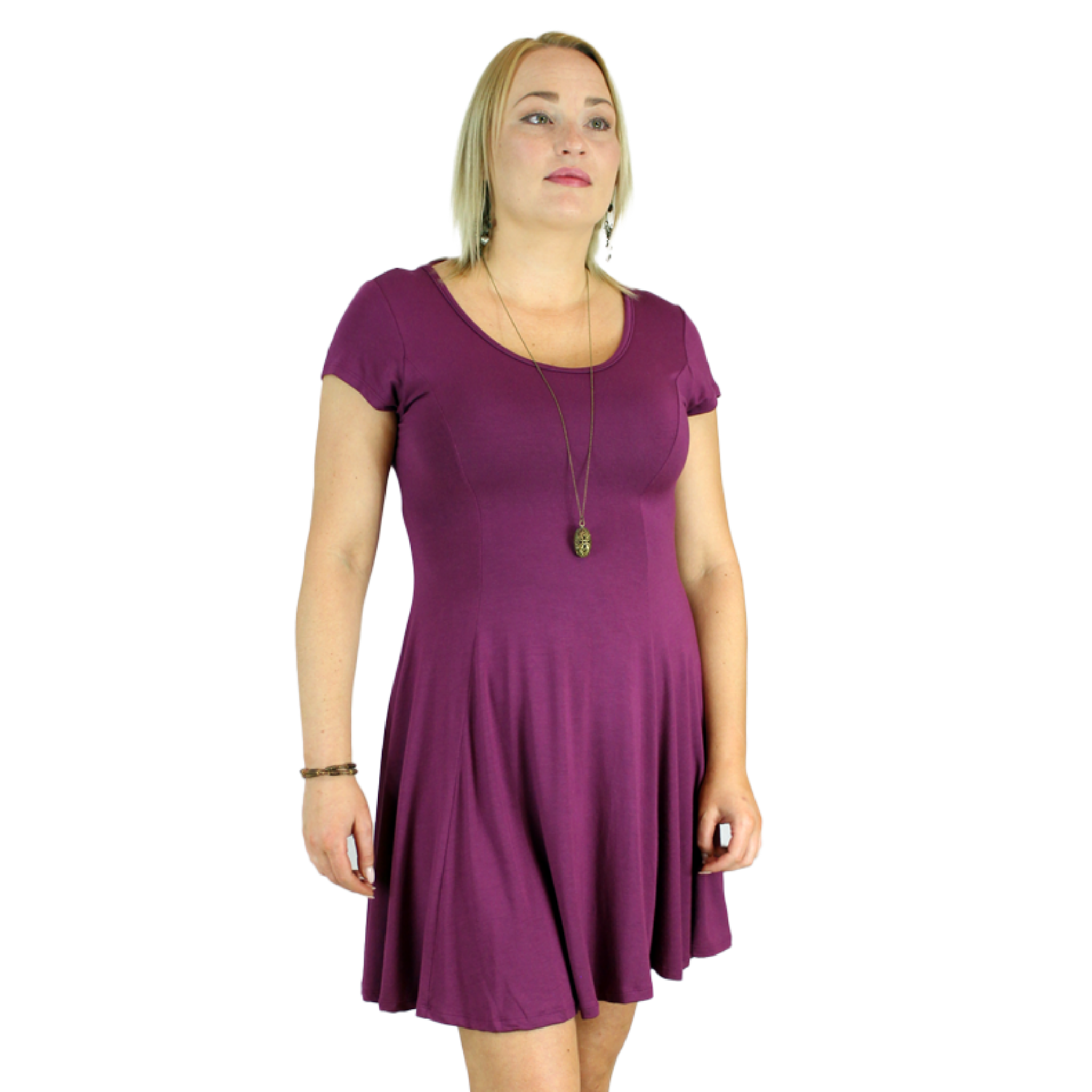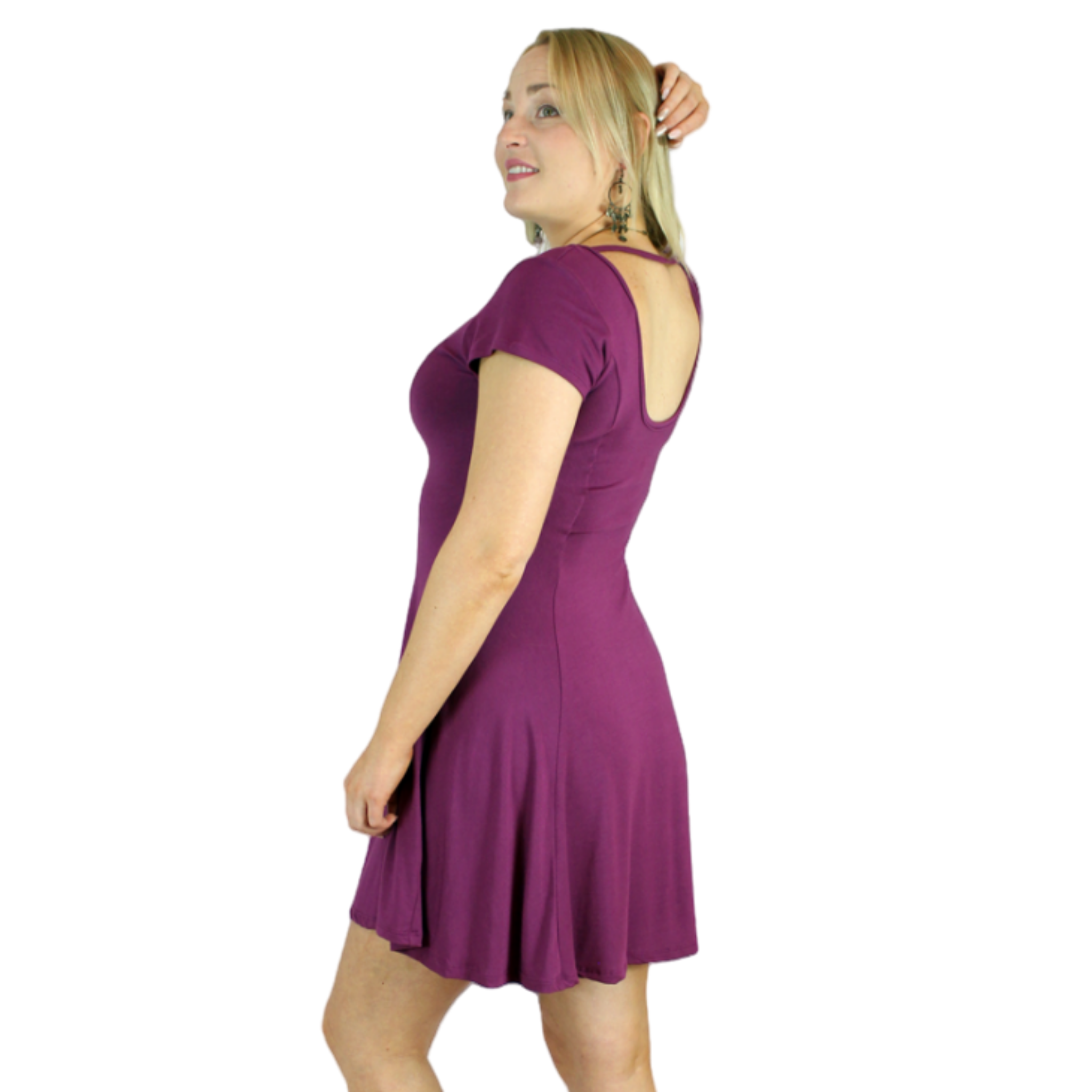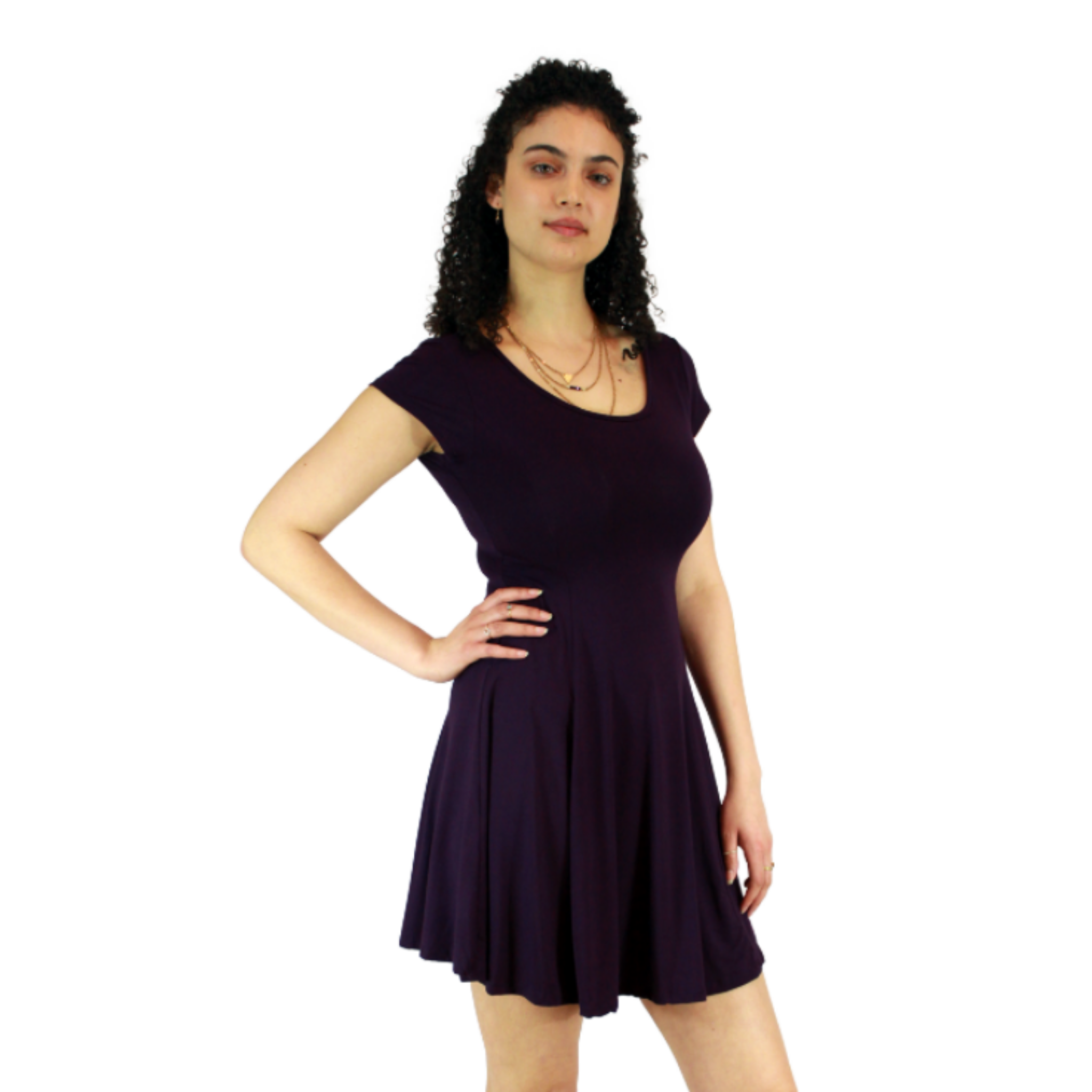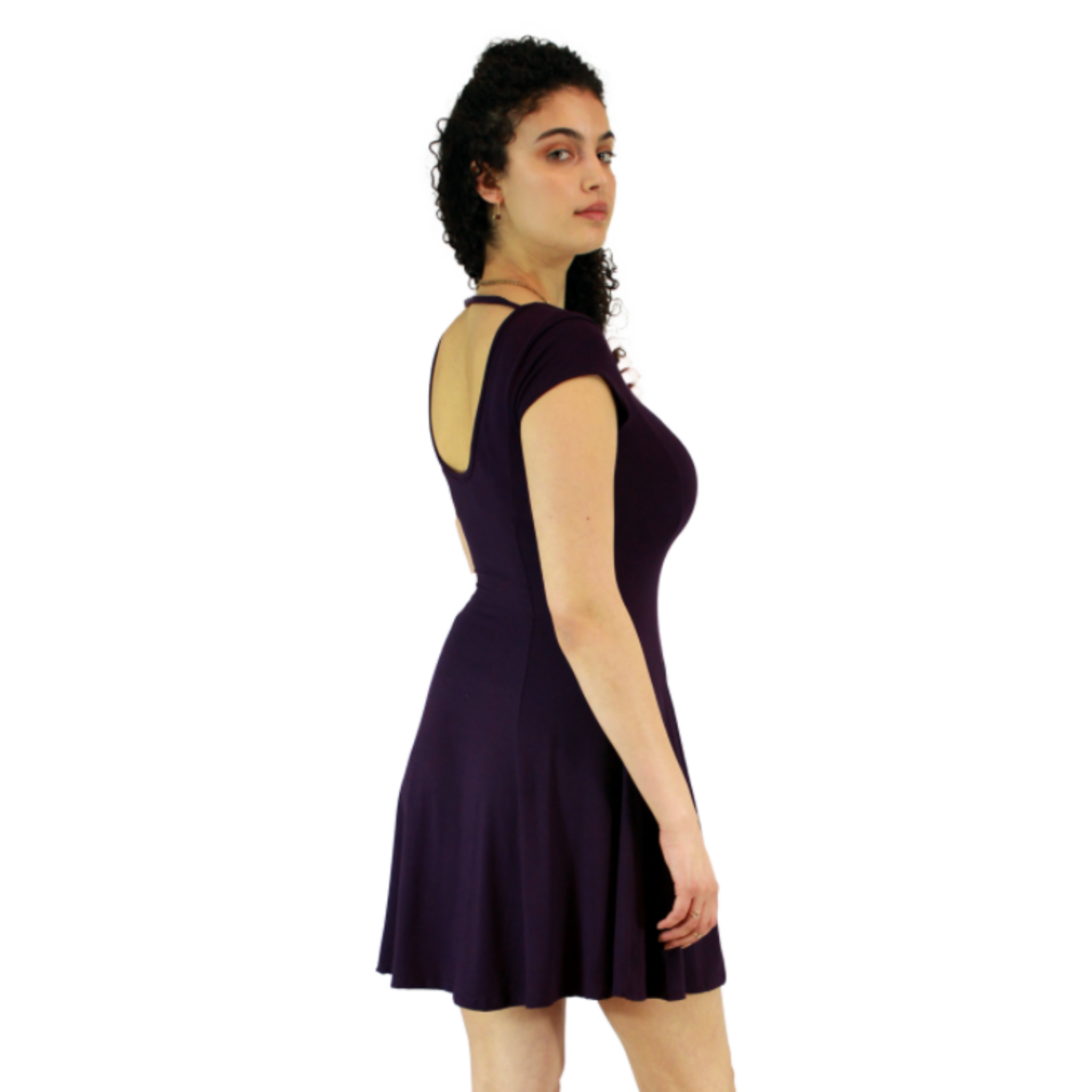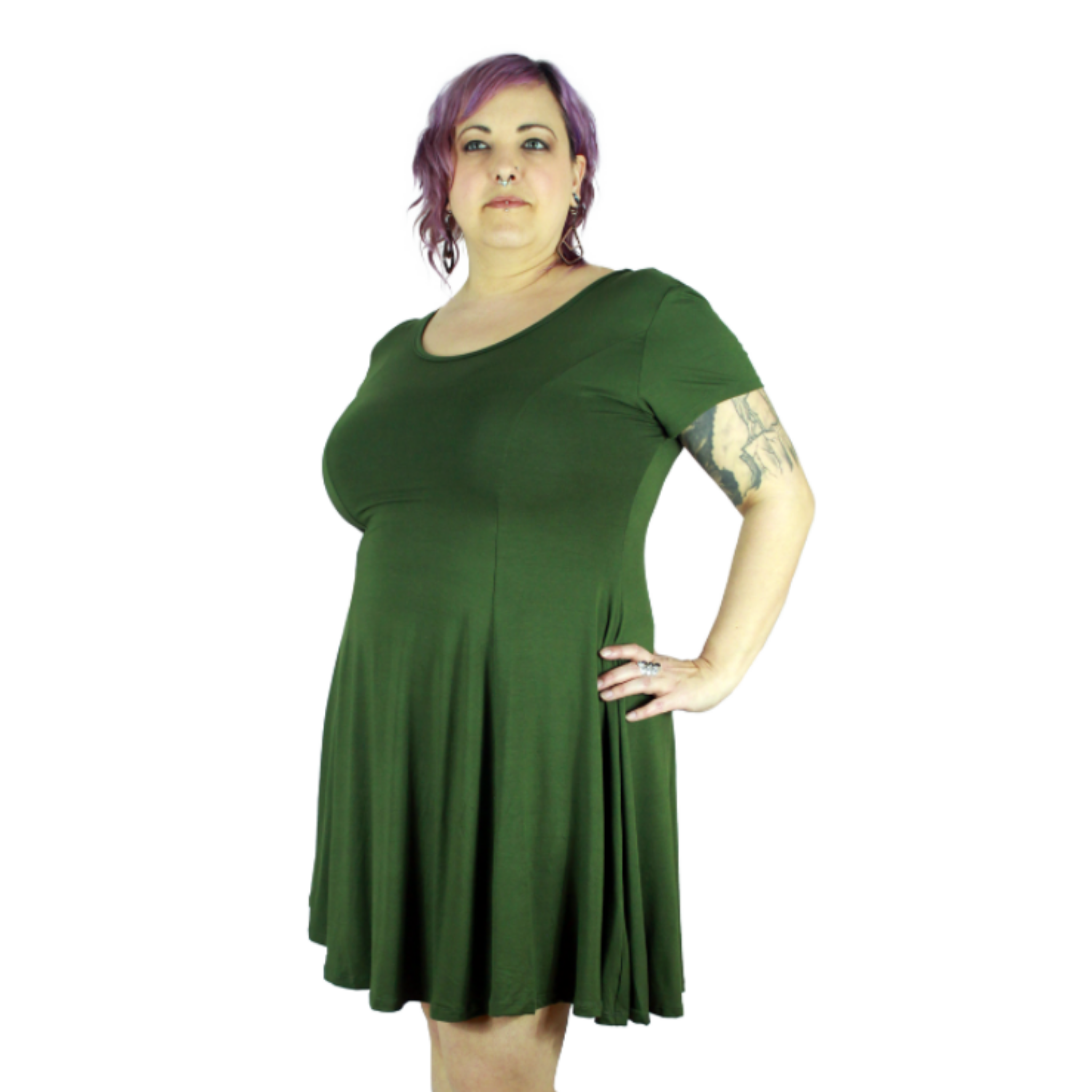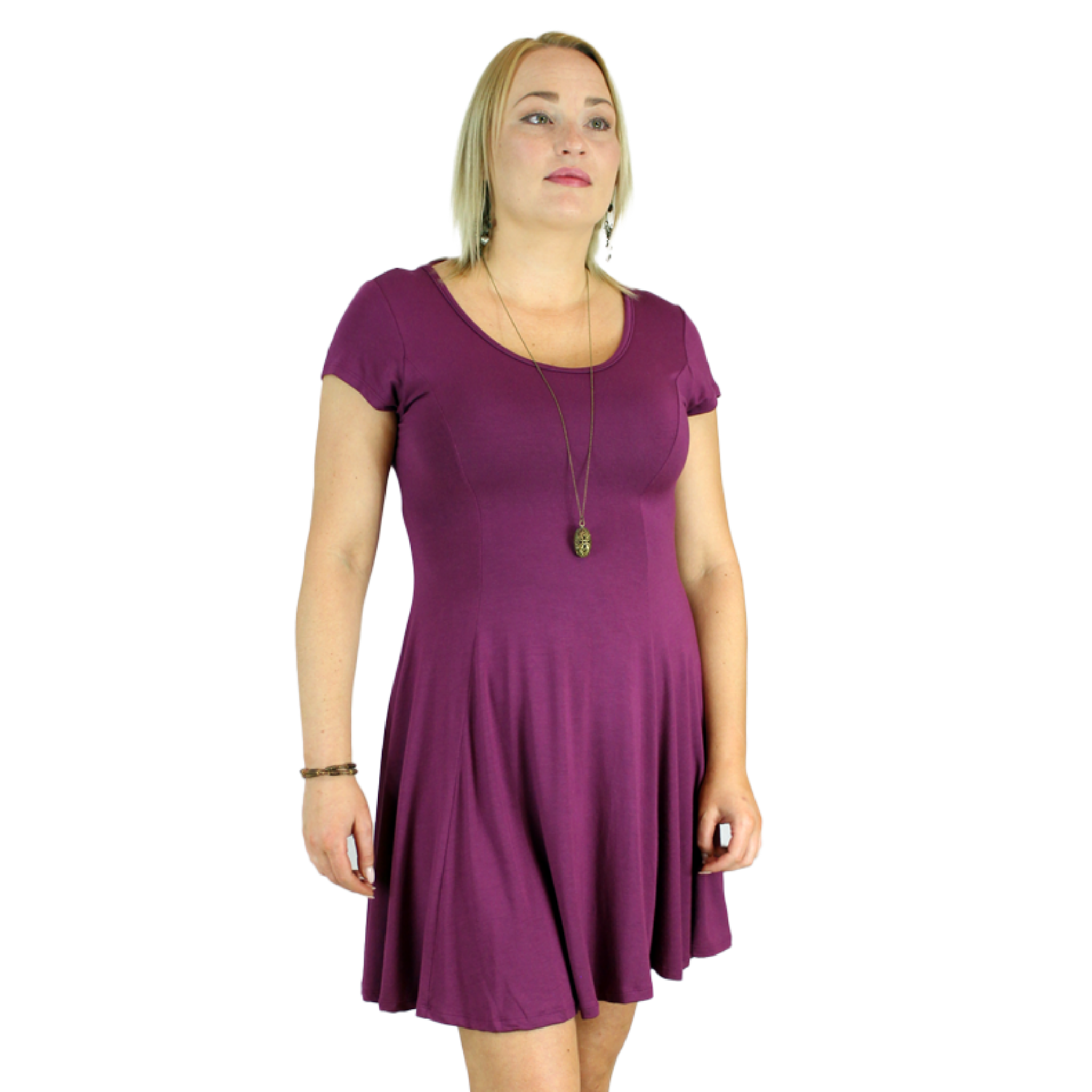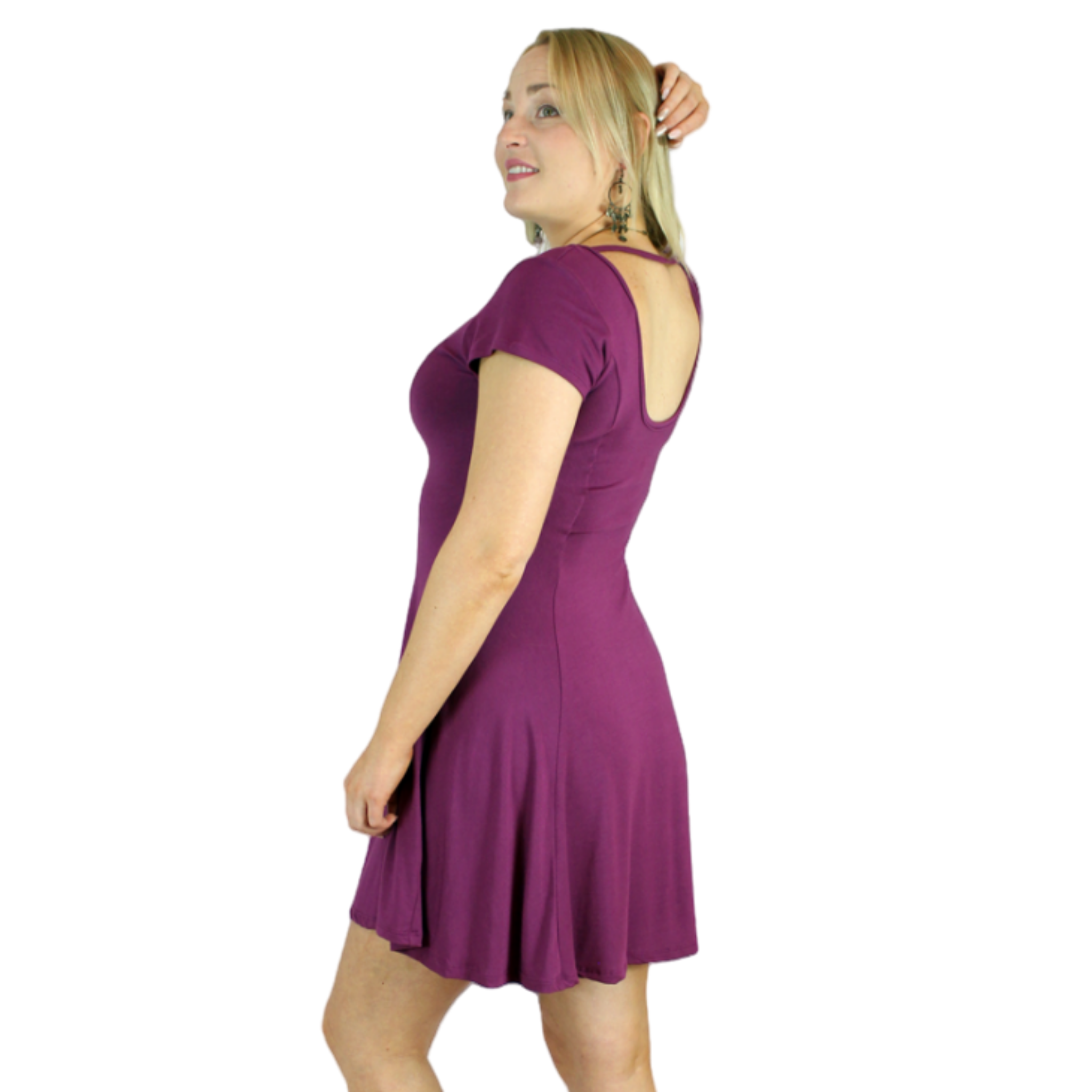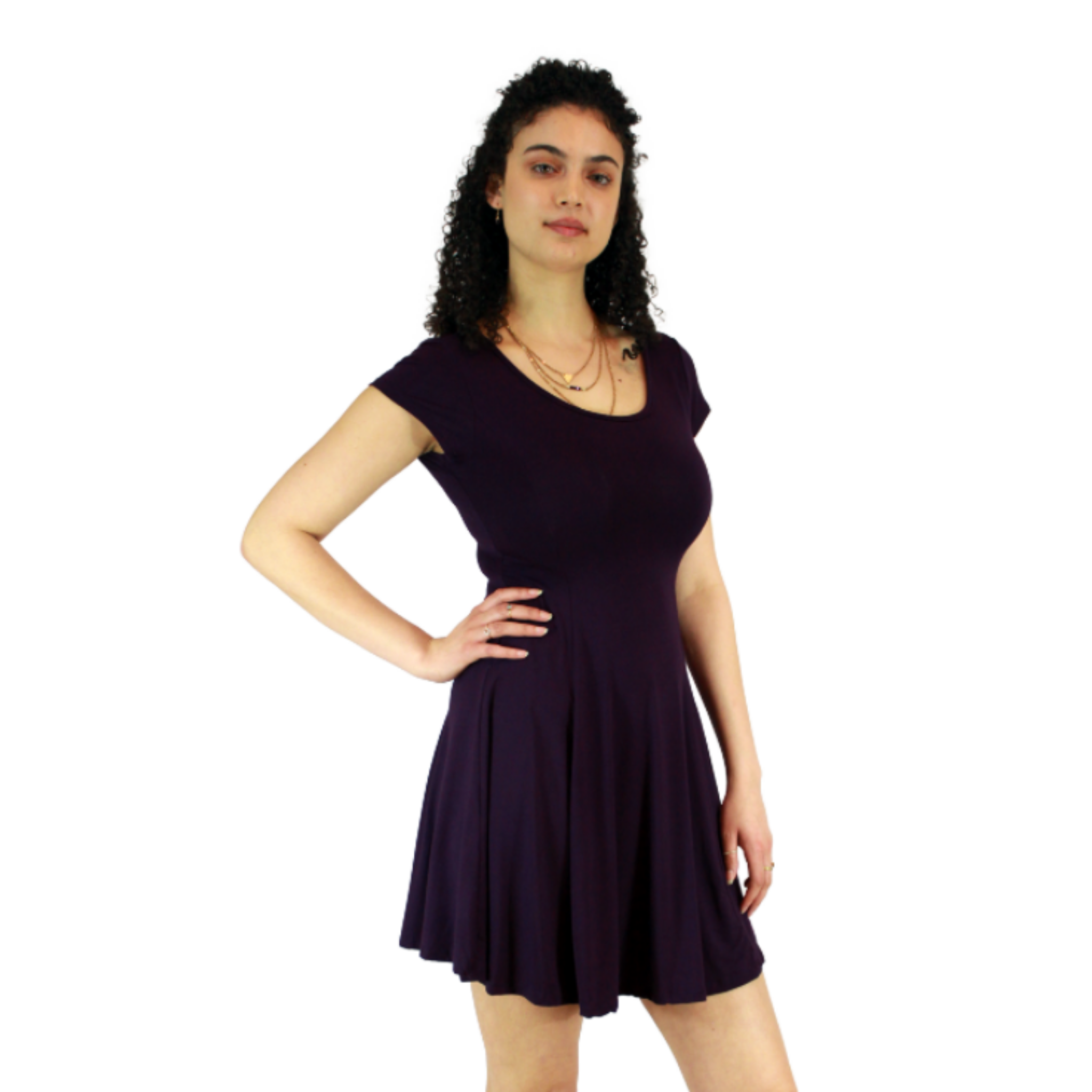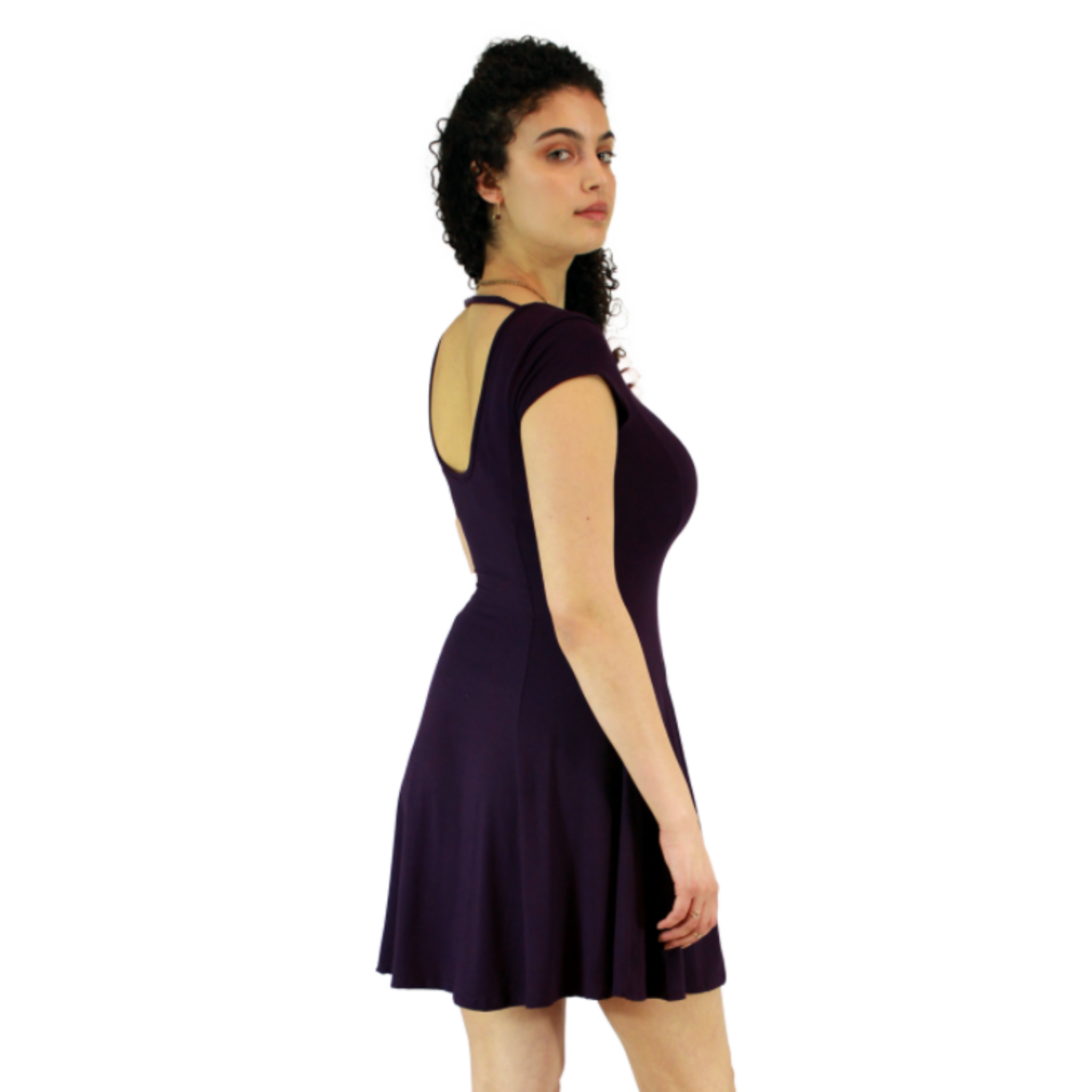 Paige Dress
This little skater dress is the perfect casual dressy moment!  Hits mid-thigh, so looks sweet on it's own, great with matching Active Shorts, or with leggings and boots for a fall look.
Sizing guidelines only.  As the fabric is so comfortable, soft and stretchy, think about your body shape, and whether you want a smaller fit (closer in the shoulders), or a larger fit (looser in the tummy).
Models are wearing, S, M, and XL.
XS For VERY slim and tweens.

S - 4-8
M - 8-12
L - 12-16
XL - 16-22
95% Plant-Based Rayon 5% Spandex