FREE SHIPPING ON ORDERS OVER $200 CAD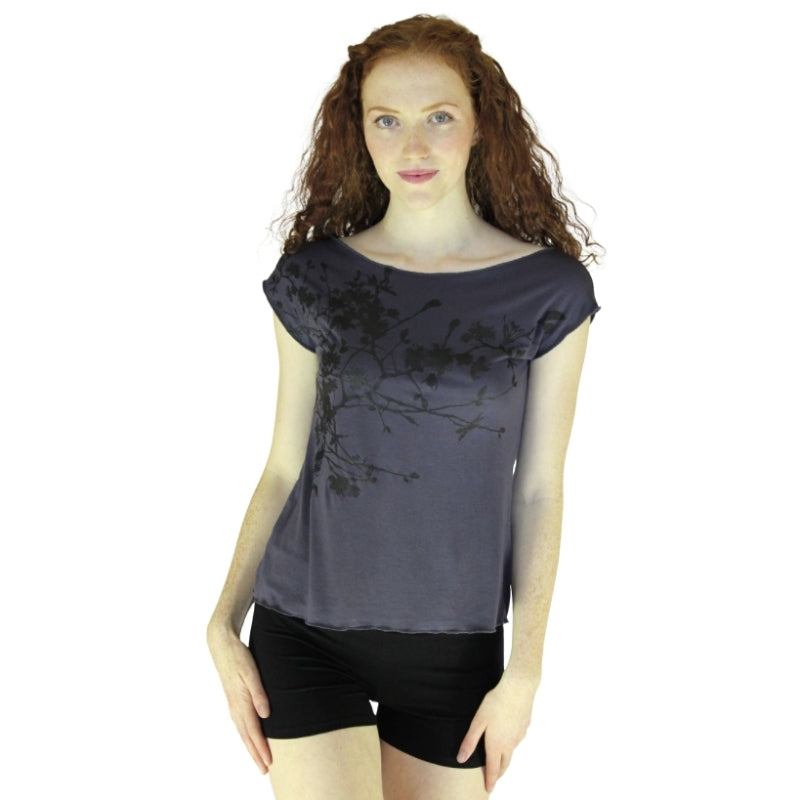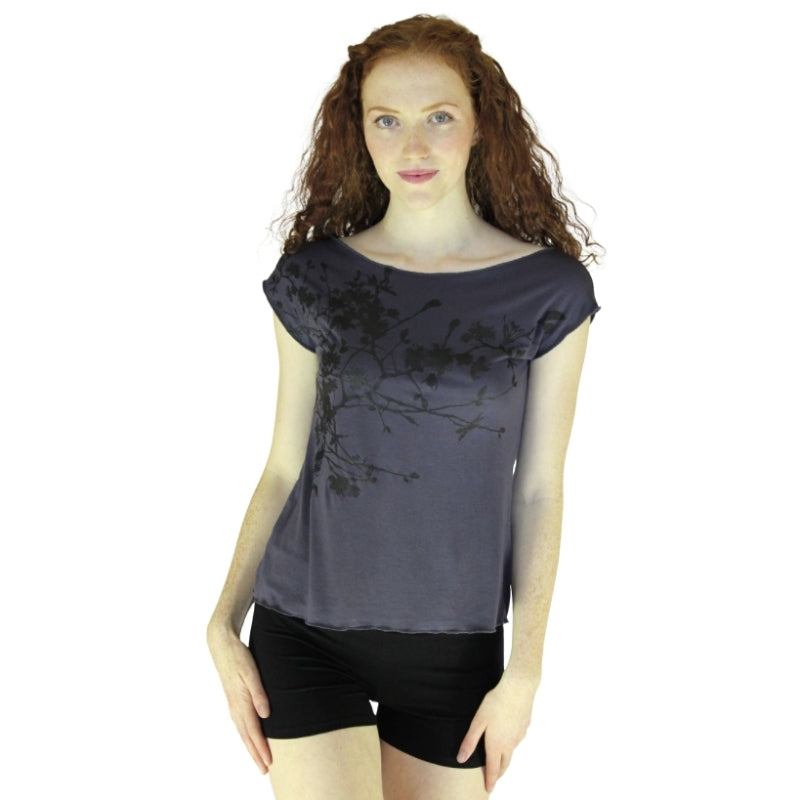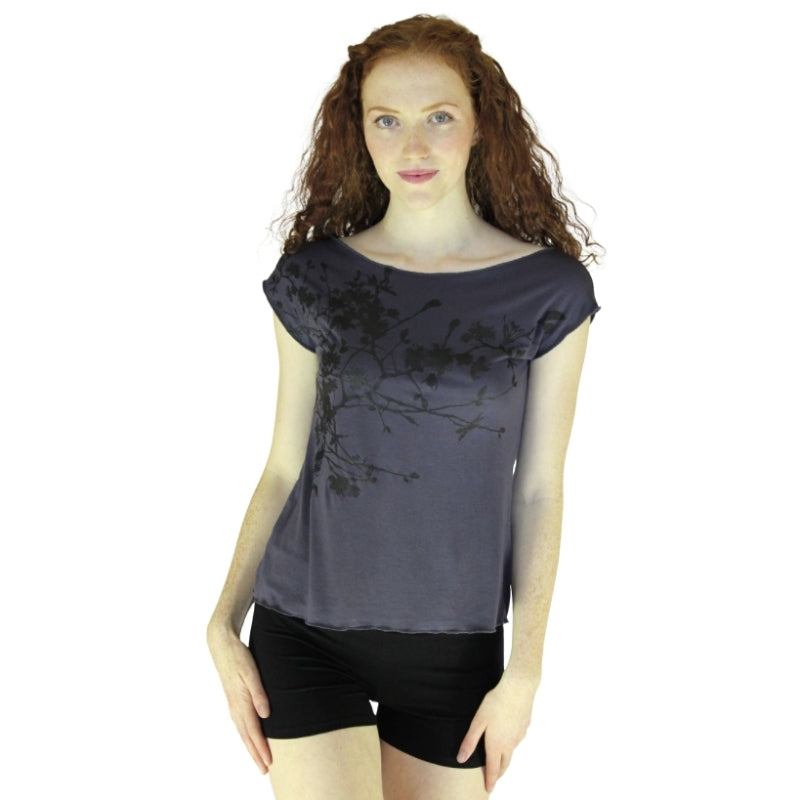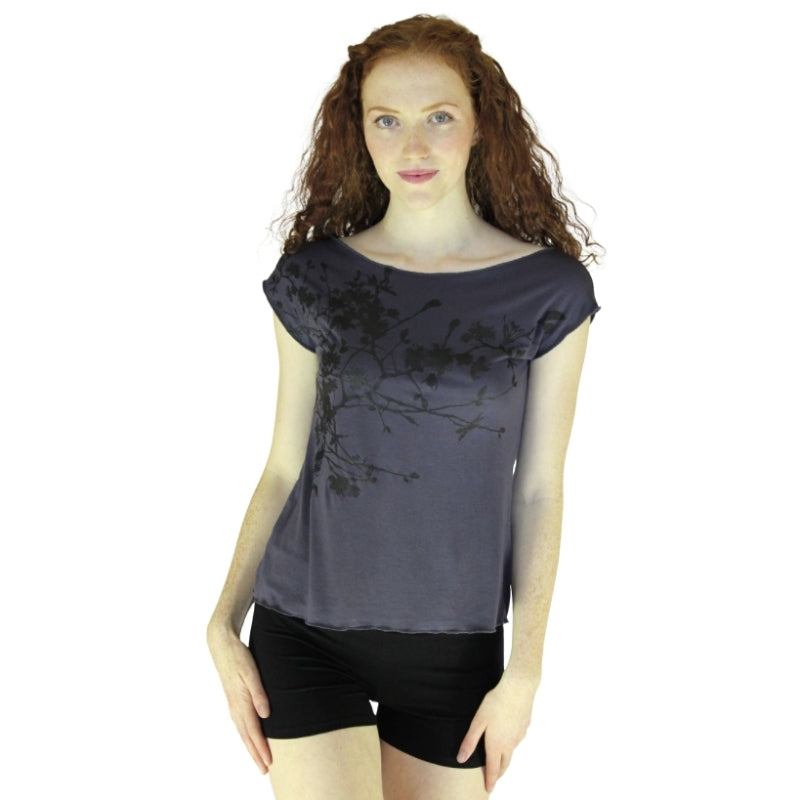 Blossom Print Tee
This simple, square t-shirt is a favorite of those who prefer a less flowy look!  Great with jeans and dress pants, and BEAUTIFUL paired with the Vancouver Skirt! 
The edges are serged for a casual look. 
Go up a size for an off-the-shoulder Flashdance moment!
Cherry Blossom Silhouette is screen-printed from the shoulder down across the bust.
Designed on Salt Spring Island.
Made Ethically in Thailand.
95% Plant-Based Rayon 5% Spandex