FREE SHIPPING ON ORDERS OVER $200 CAD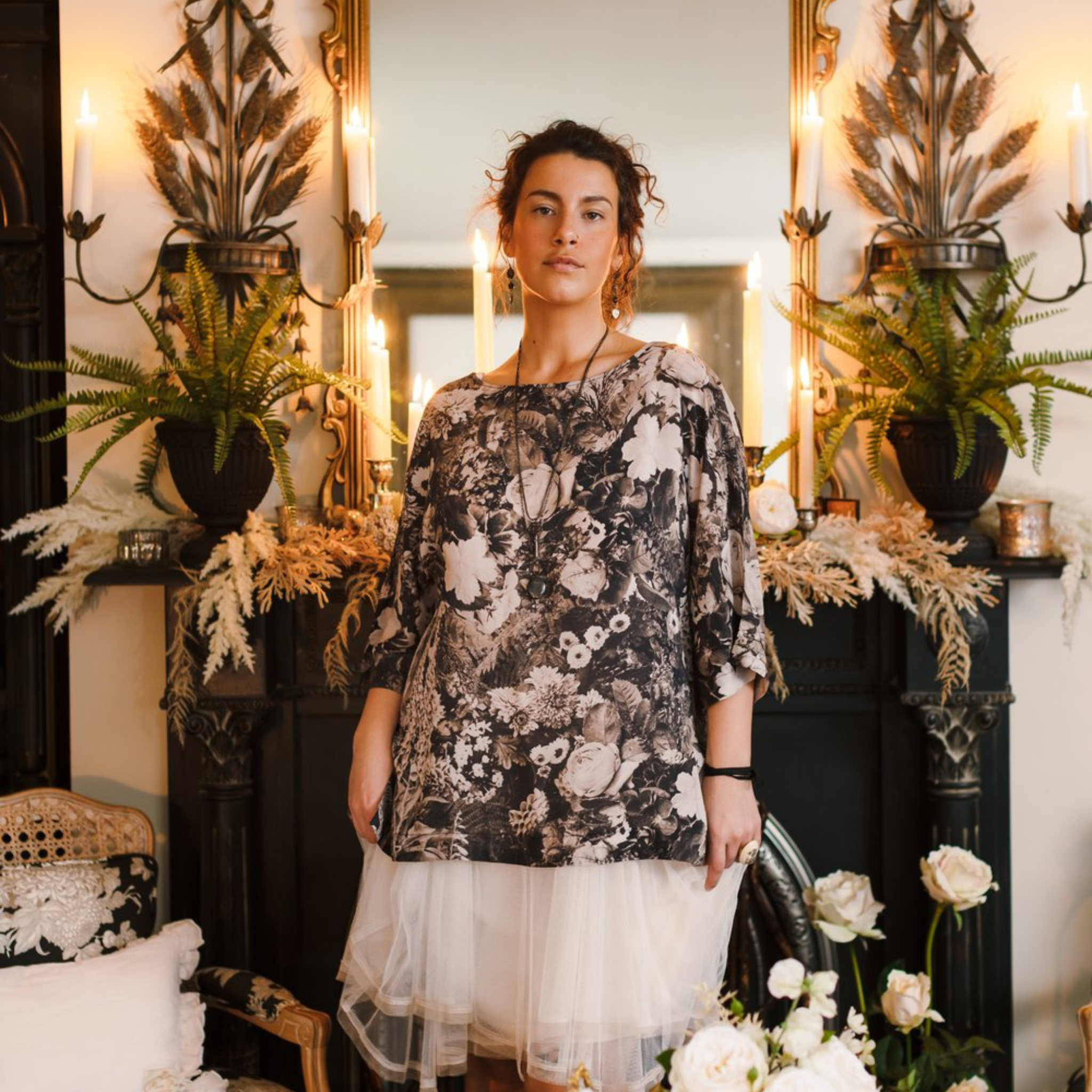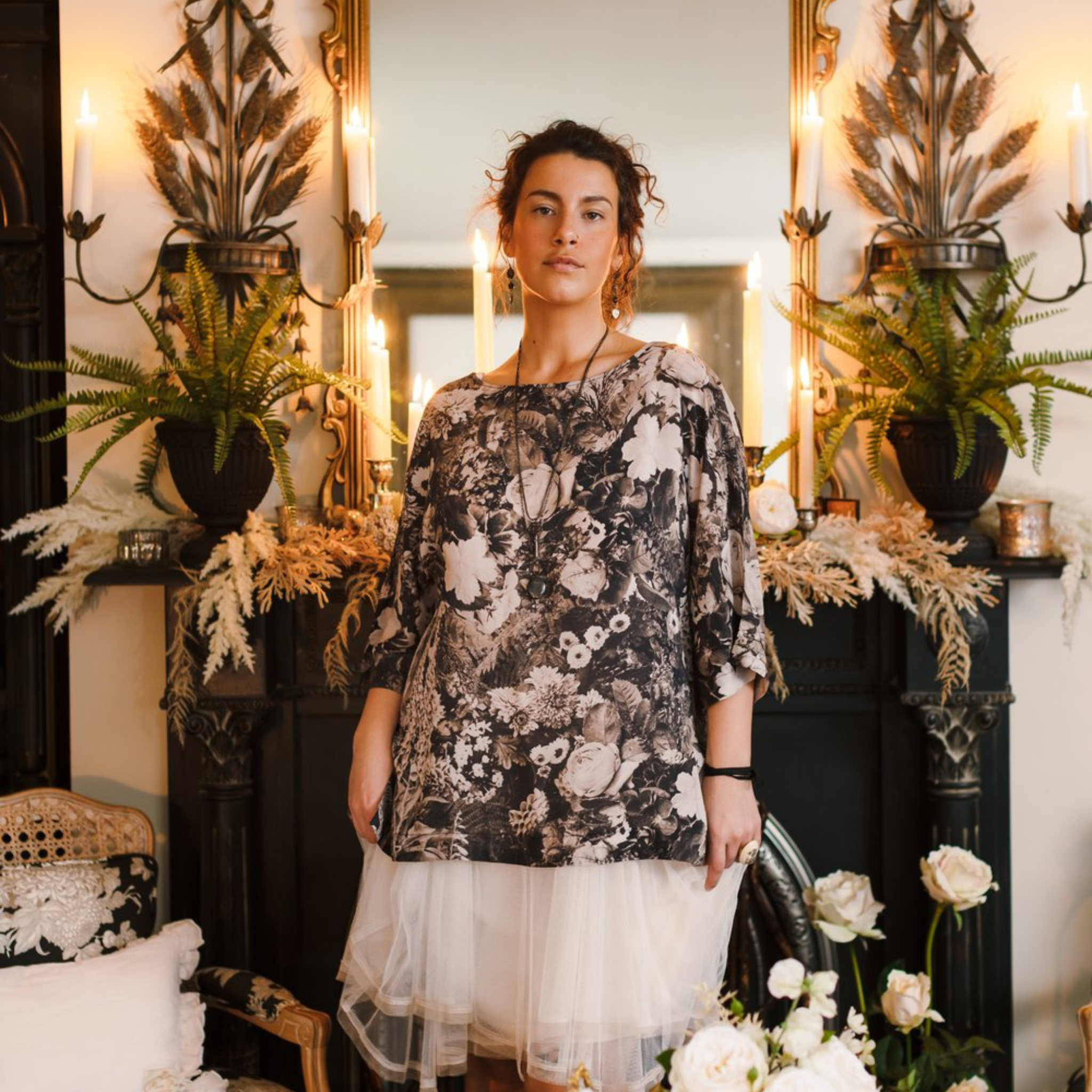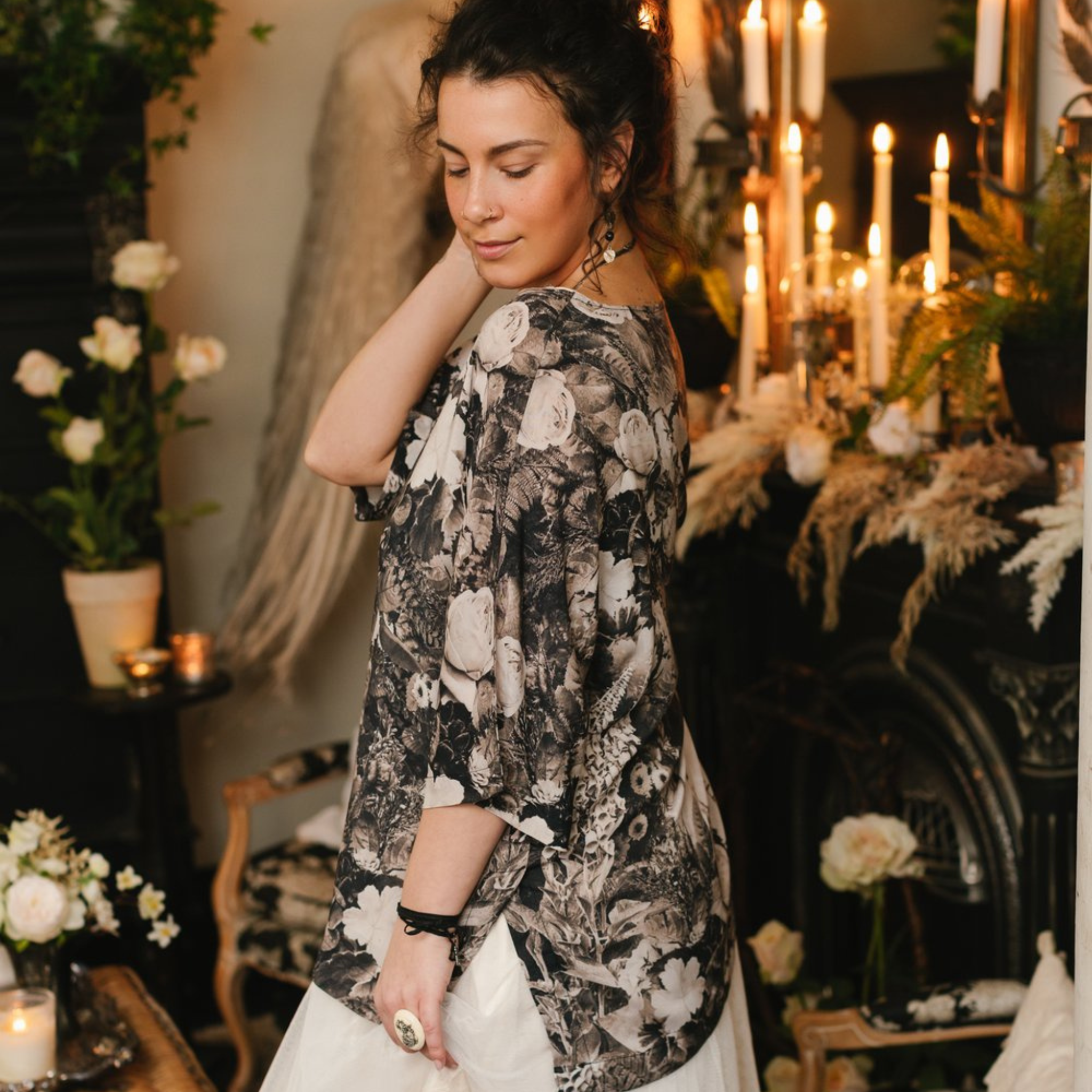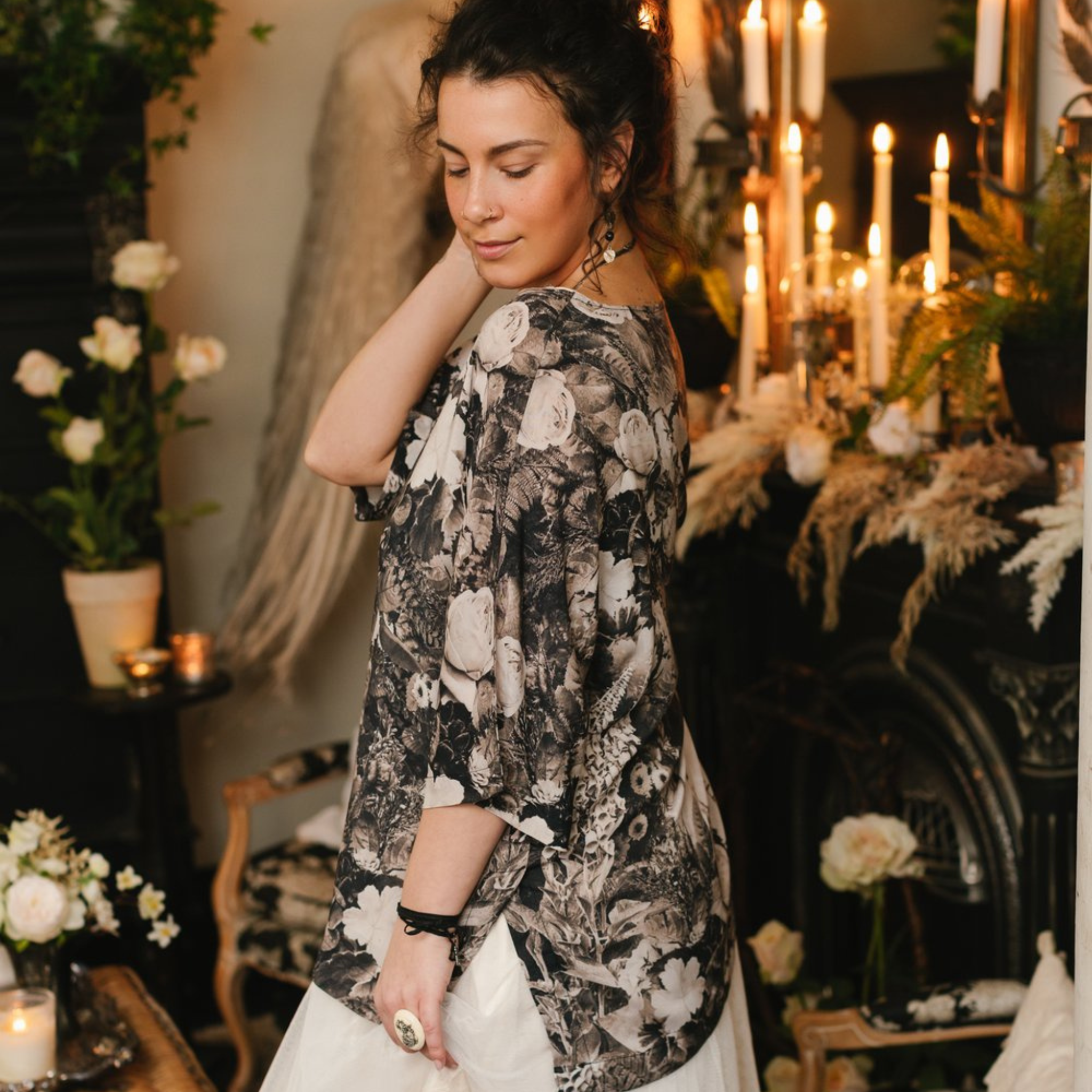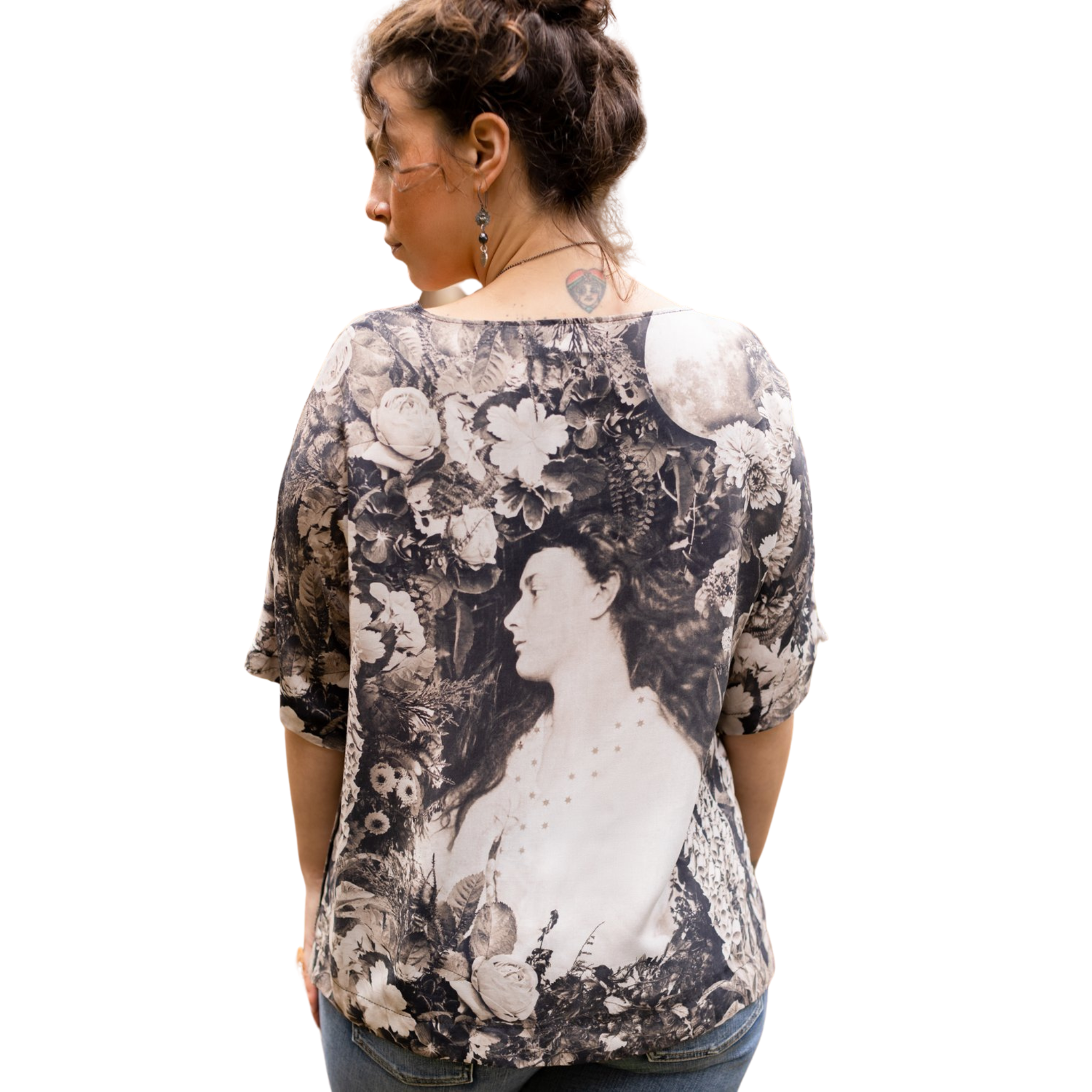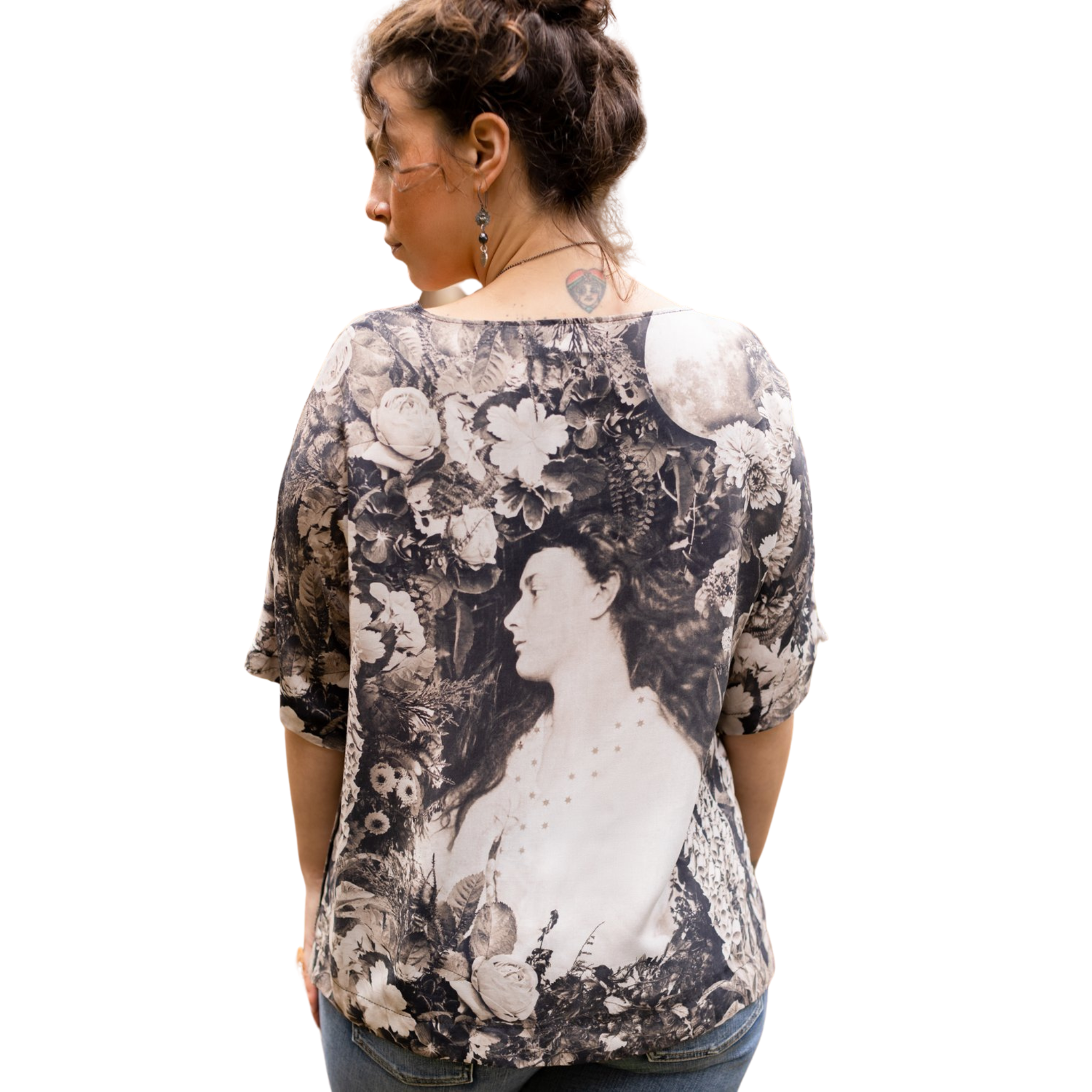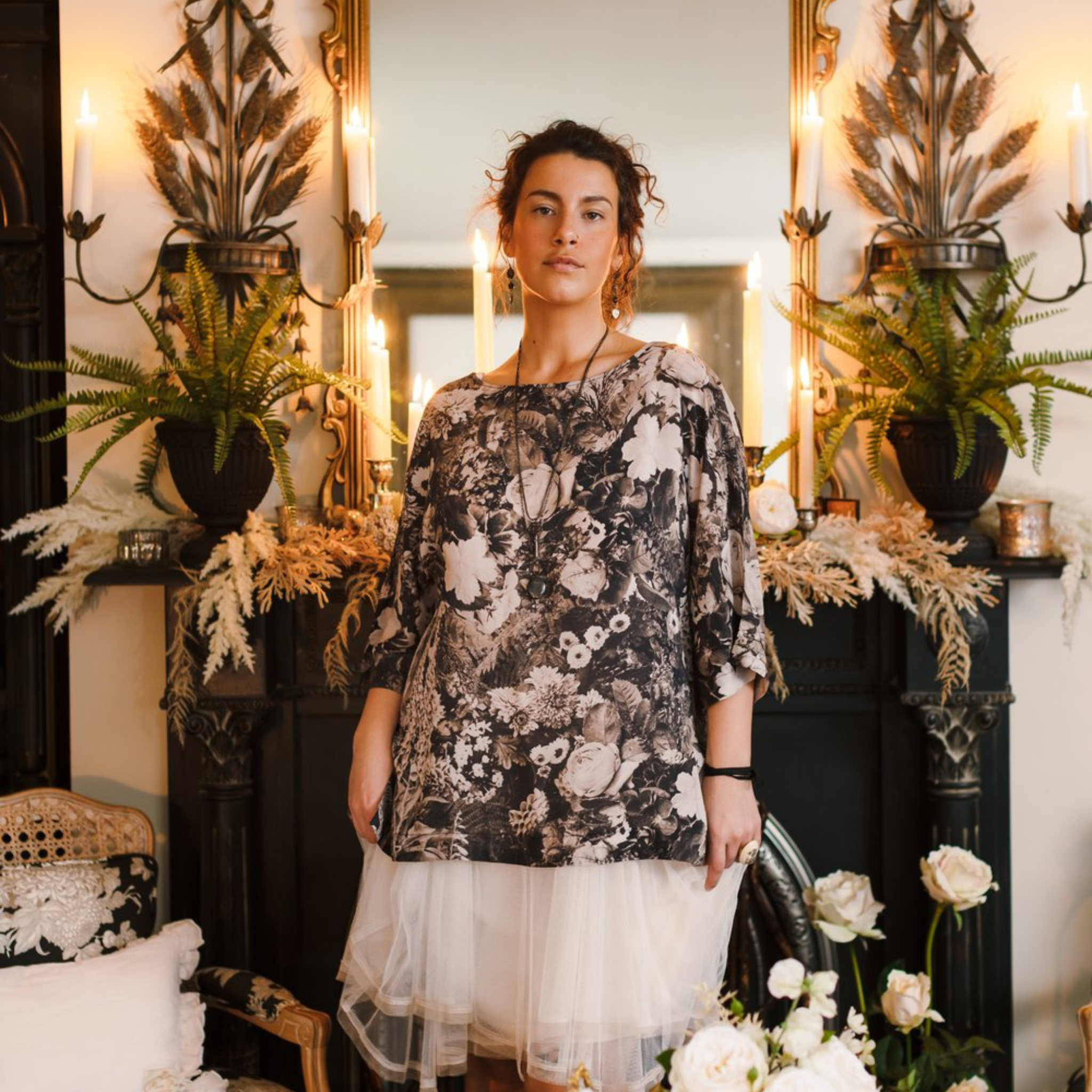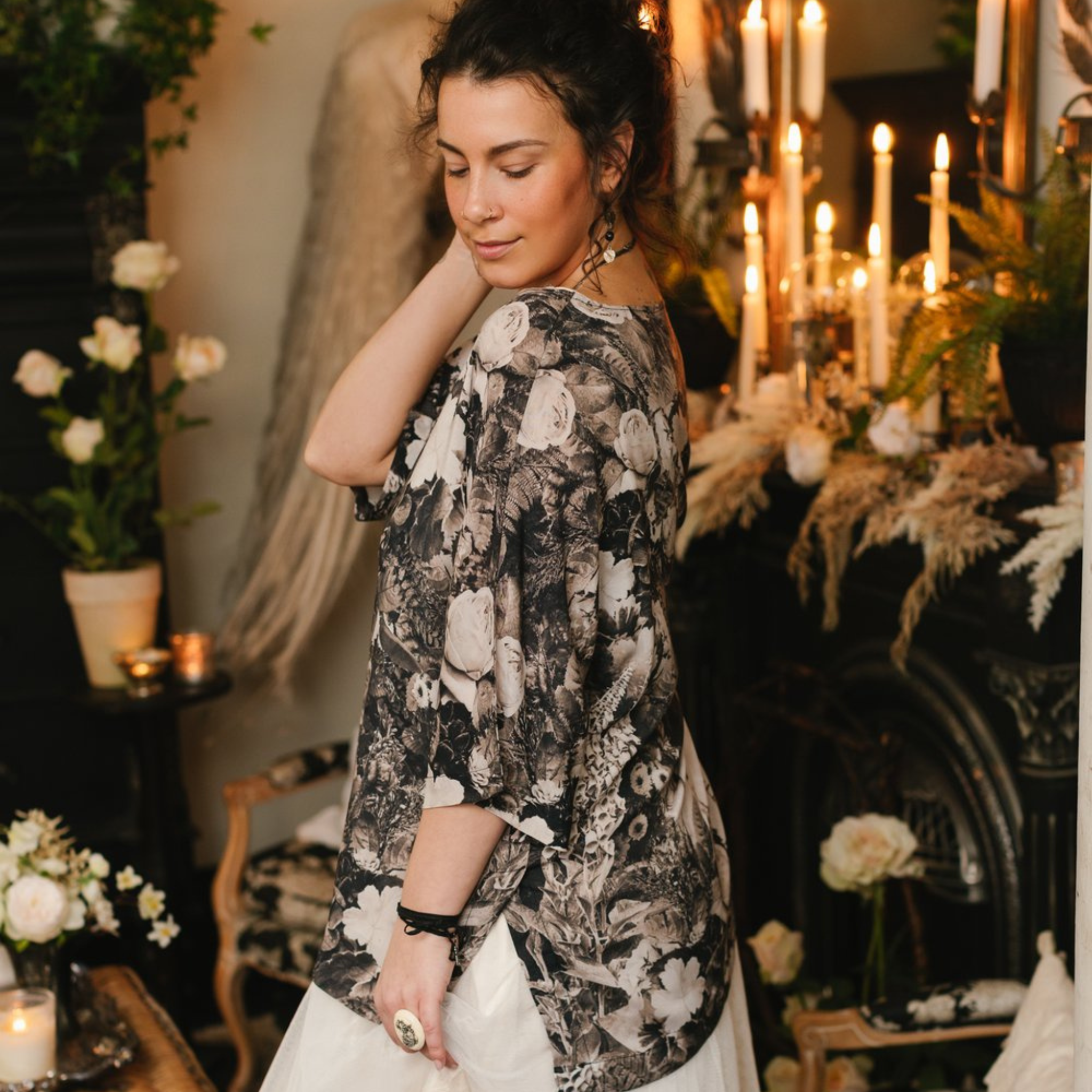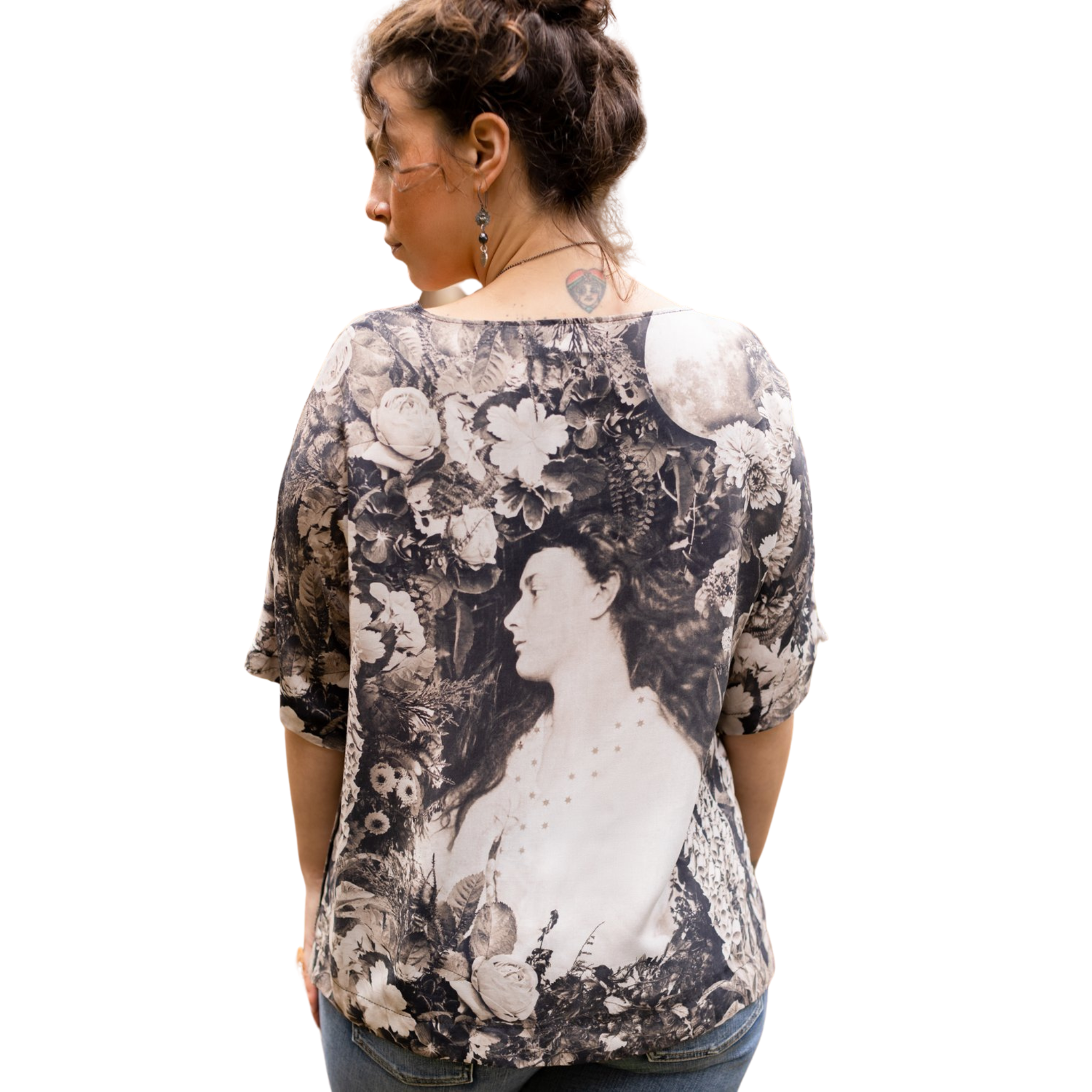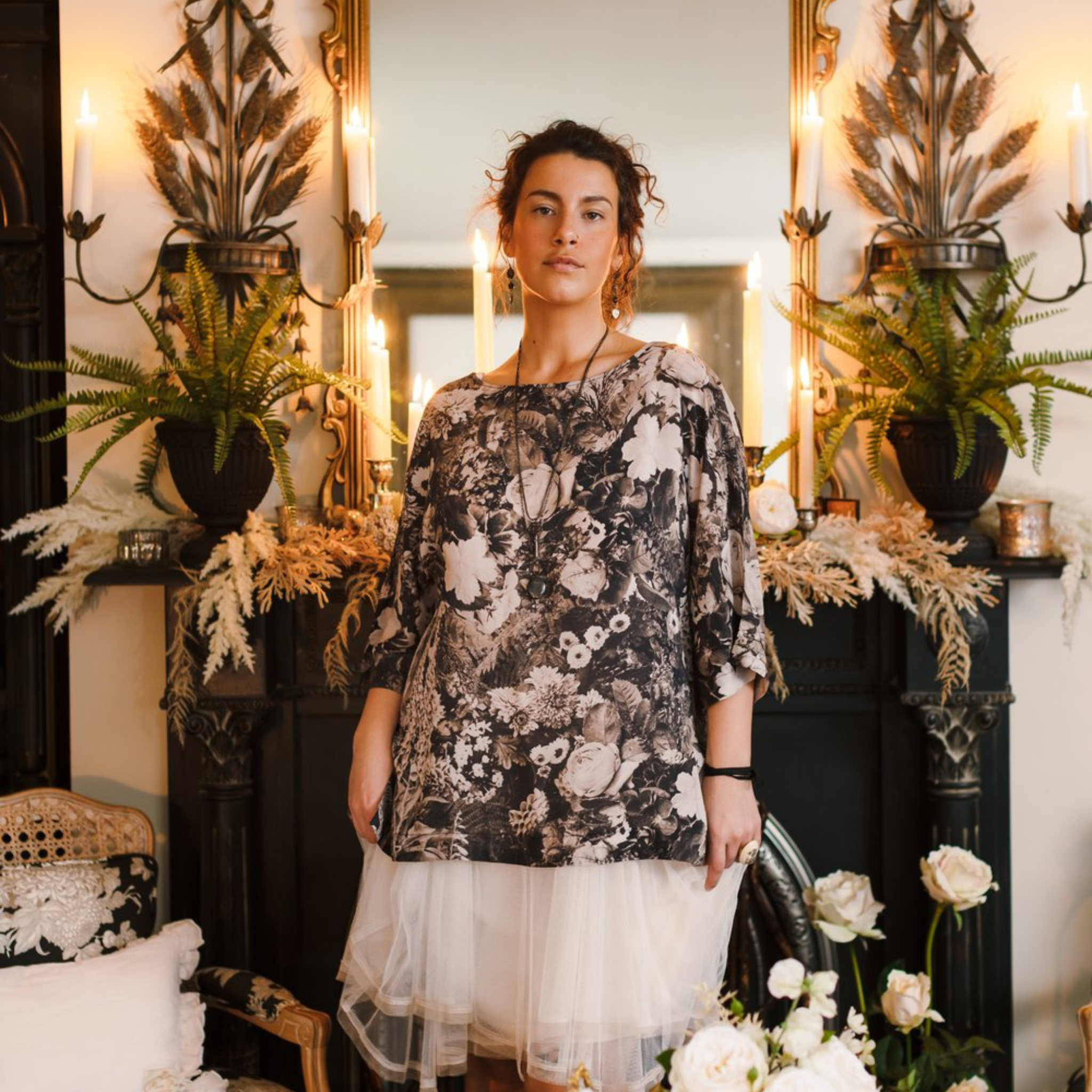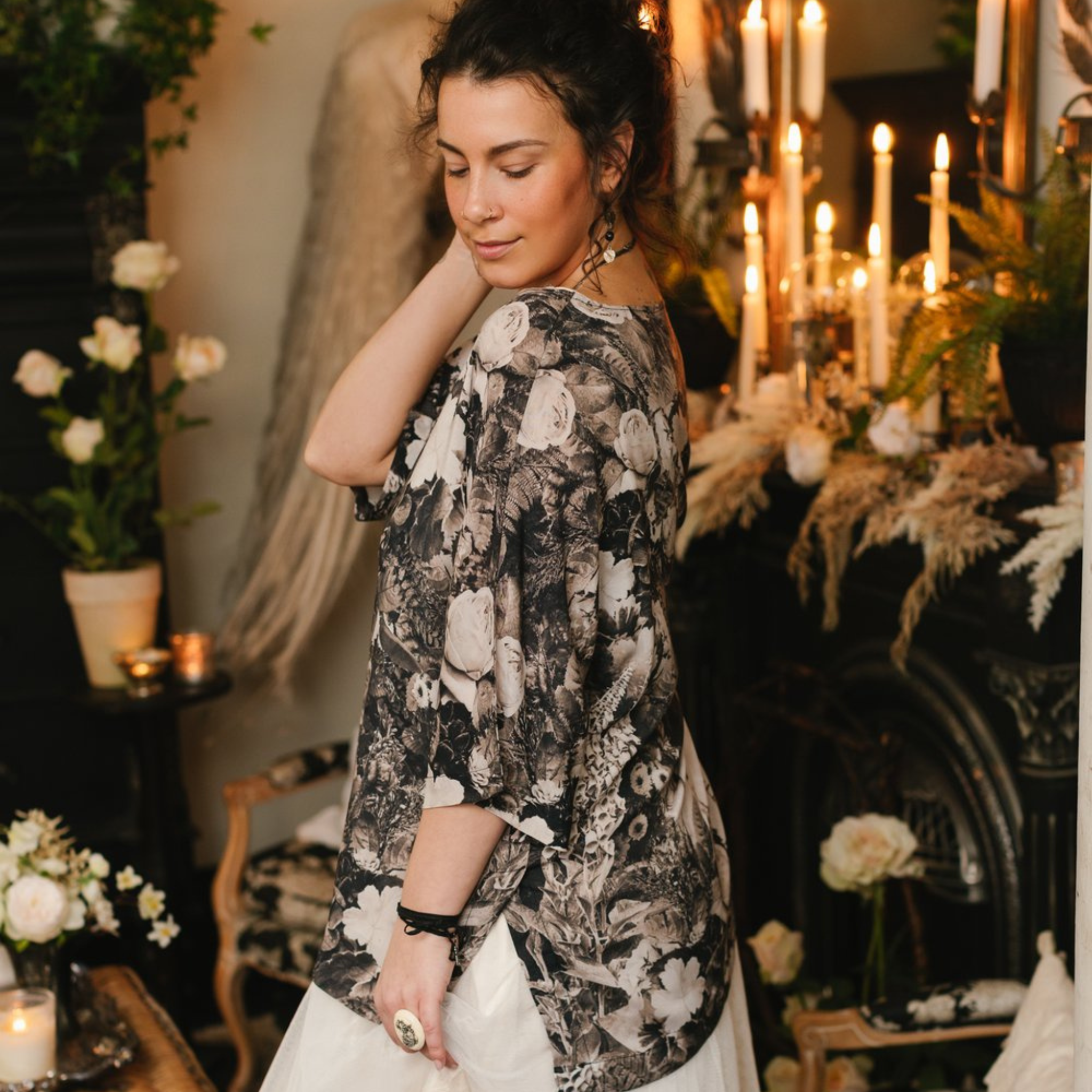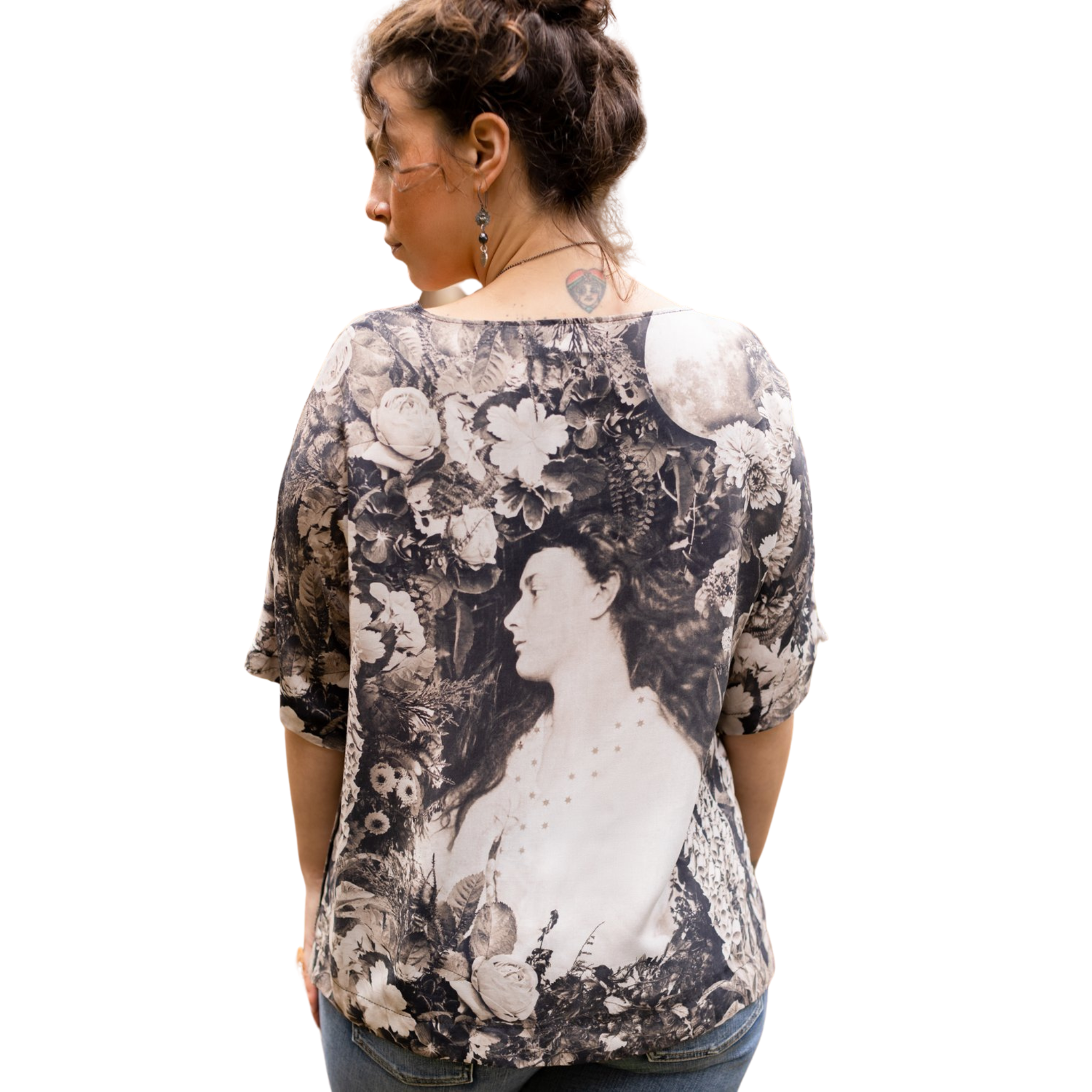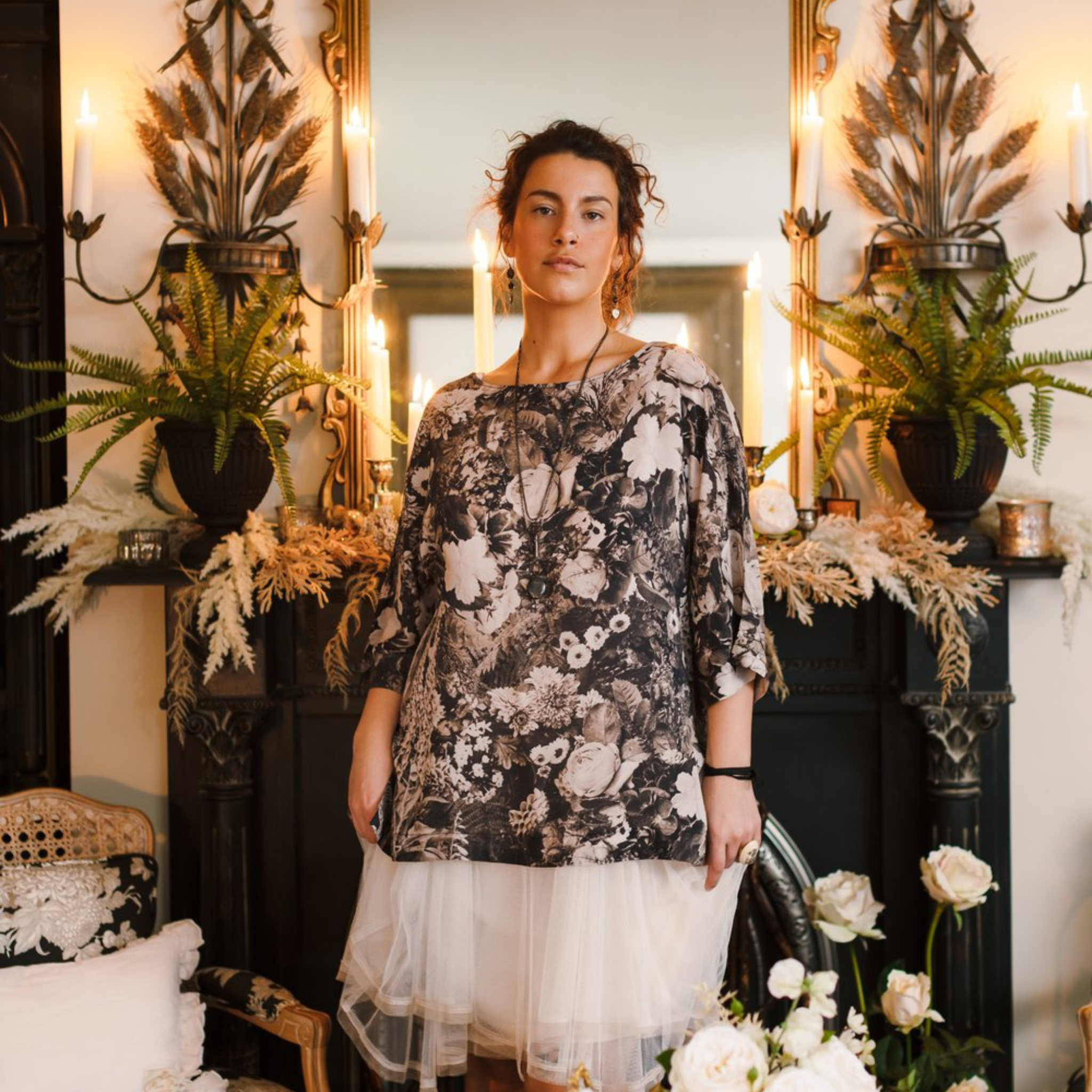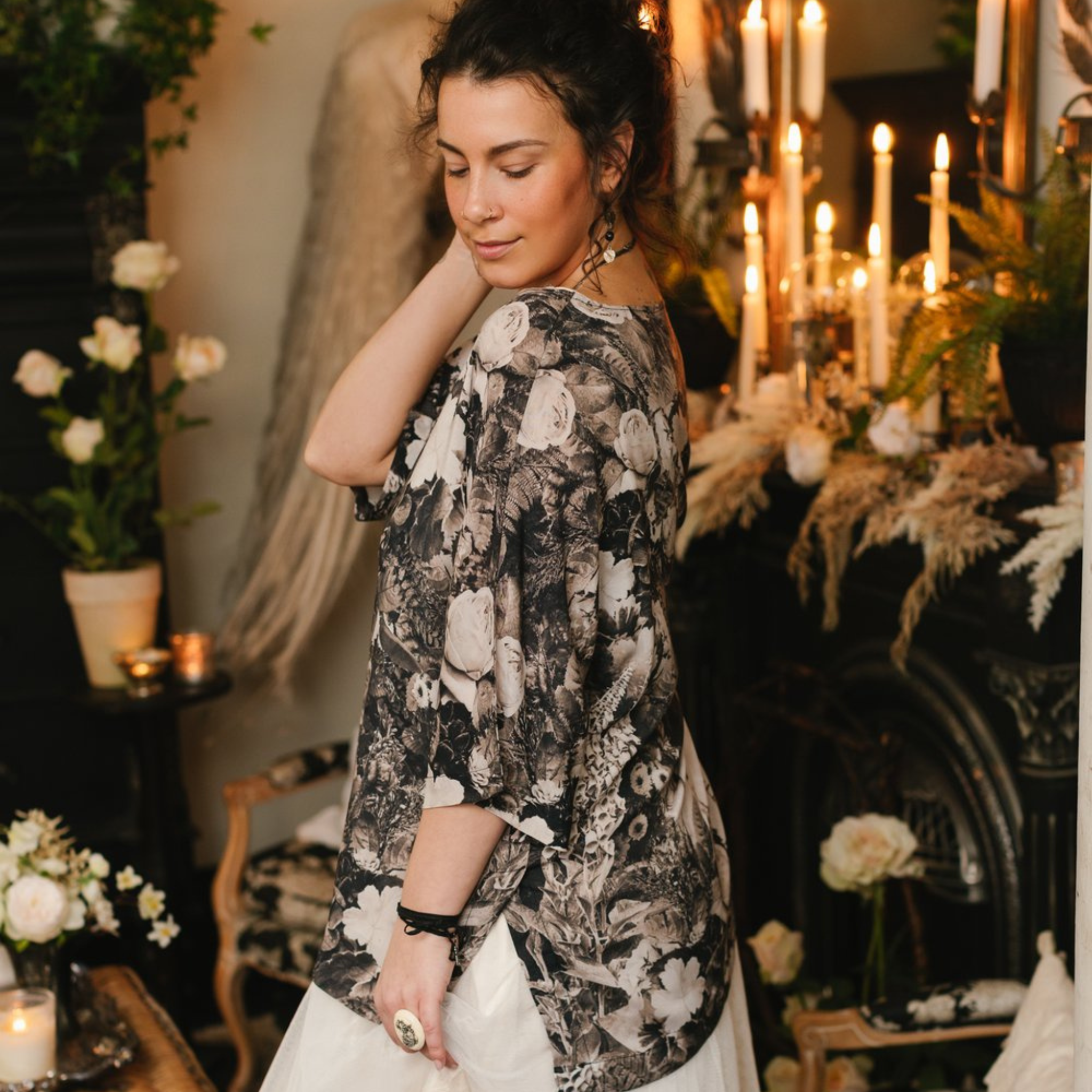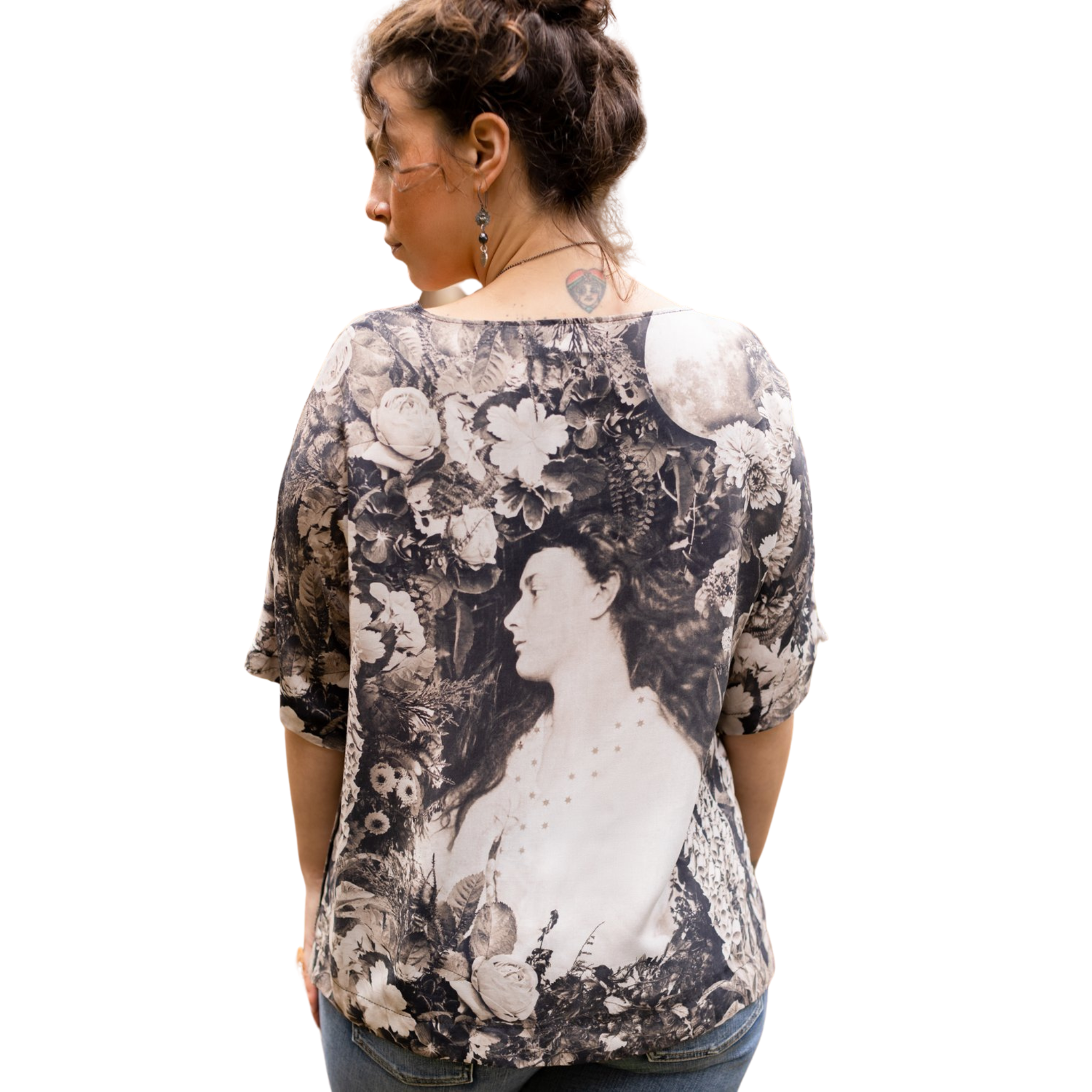 Looking Glass Luxe Tee
Embark on a gentle journey through the looking glass with this heartfelt tribute to Alice in Wonderland, a whimsical ode to the art of storytelling, imagination, and the ever-present magic of wonder. For you, the cherished stargazer community, the inspiration drawn from the Alice books is no secret; it's a luminous thread woven into the tapestry of Market of Stars.

In this one-of-a-kind print, discover the delicate beauty of rare antique flower and foliage photographs, accompanied by a mesmerizing portrait of Alice Liddell. Captured in 1872 by the influential Julia Margaret Cameron, this portrayal of Liddell in her grown-up elegance reflects a belief close to our hearts — that, regardless of the passage of time, Wonderland awaits, timeless and ageless.

The moon that graces this design originates from a historic 1800s photograph by the Harvard Observatory, and the star-kissed trim, including the delicate embellishment on Alice's collar, finds its roots in a fragment of wallpaper from the same era. History and romance entwine, creating a poetic narrative within the threads of this stunning creation.

About the Luxe Tees:
Crafted from the same soft bamboo fabric as the stardusters, these tees feature a gracefully wide scoop neck, seamlessly relaxed sleeves, side slits, and hem detailing adorned with a hidden contrast print. Tailored in two sizes to embrace diverse body types, our S/M caters to sizes 2-10 with a slightly shorter cut, while the L/XL offers extra length for sizes 10-14.

100% bamboo/wood viscose, cared for with a gentle machine wash or handwash, and left to sway in the breeze for a delicate dry. Should you seek the final touch, a little ironing is all it takes.

Tee Measurements:

S/M — Length: 64cm (shoulder to hem), Width: 57cm (underarm to underarm)
L/XL — Length: 75cm, Width: 63cm (underarm to underarm)
This model is wearing an S/M in the outdoor photos and an L/XL in the indoor captures, and she is 5'9".