FREE SHIPPING ON ORDERS OVER $200 CAD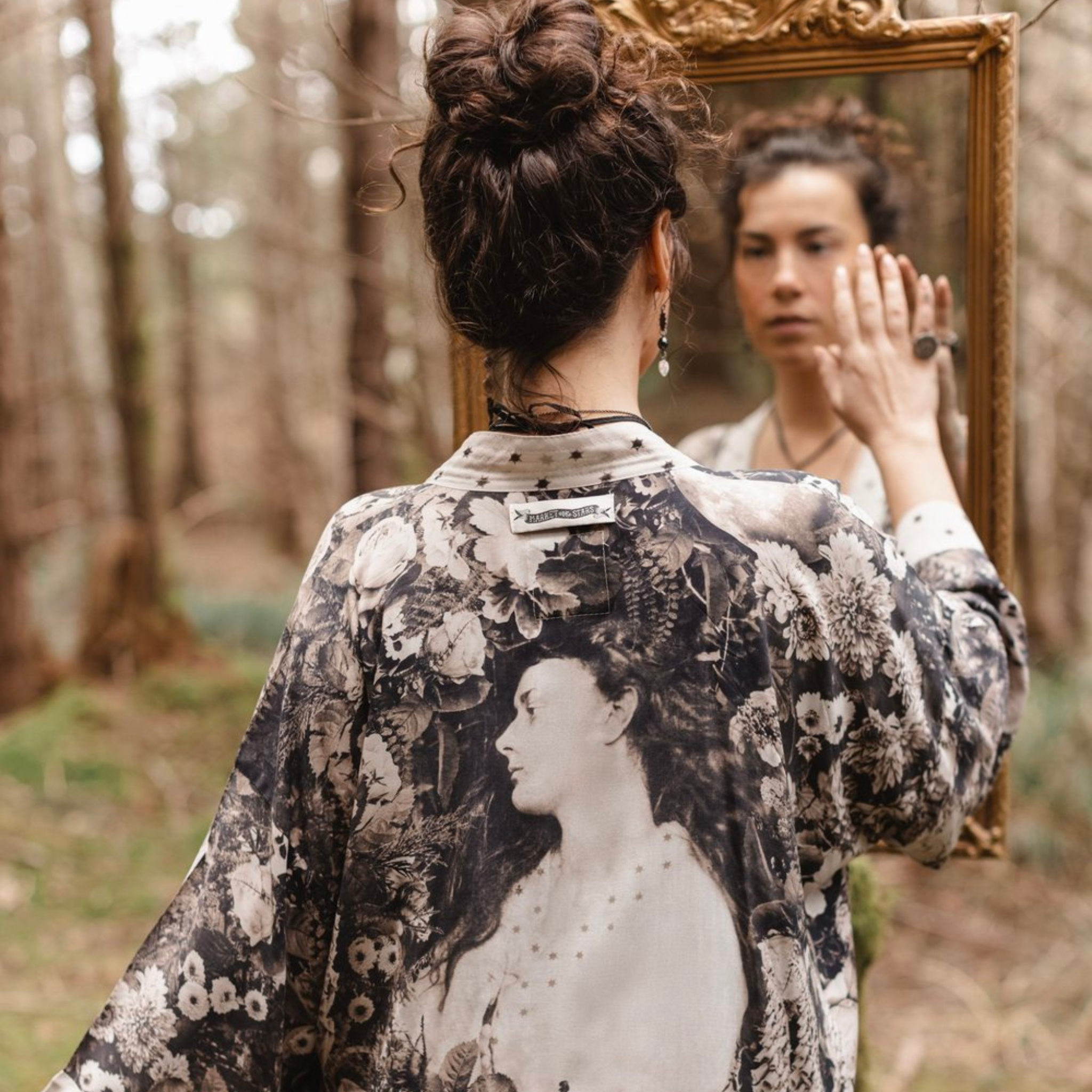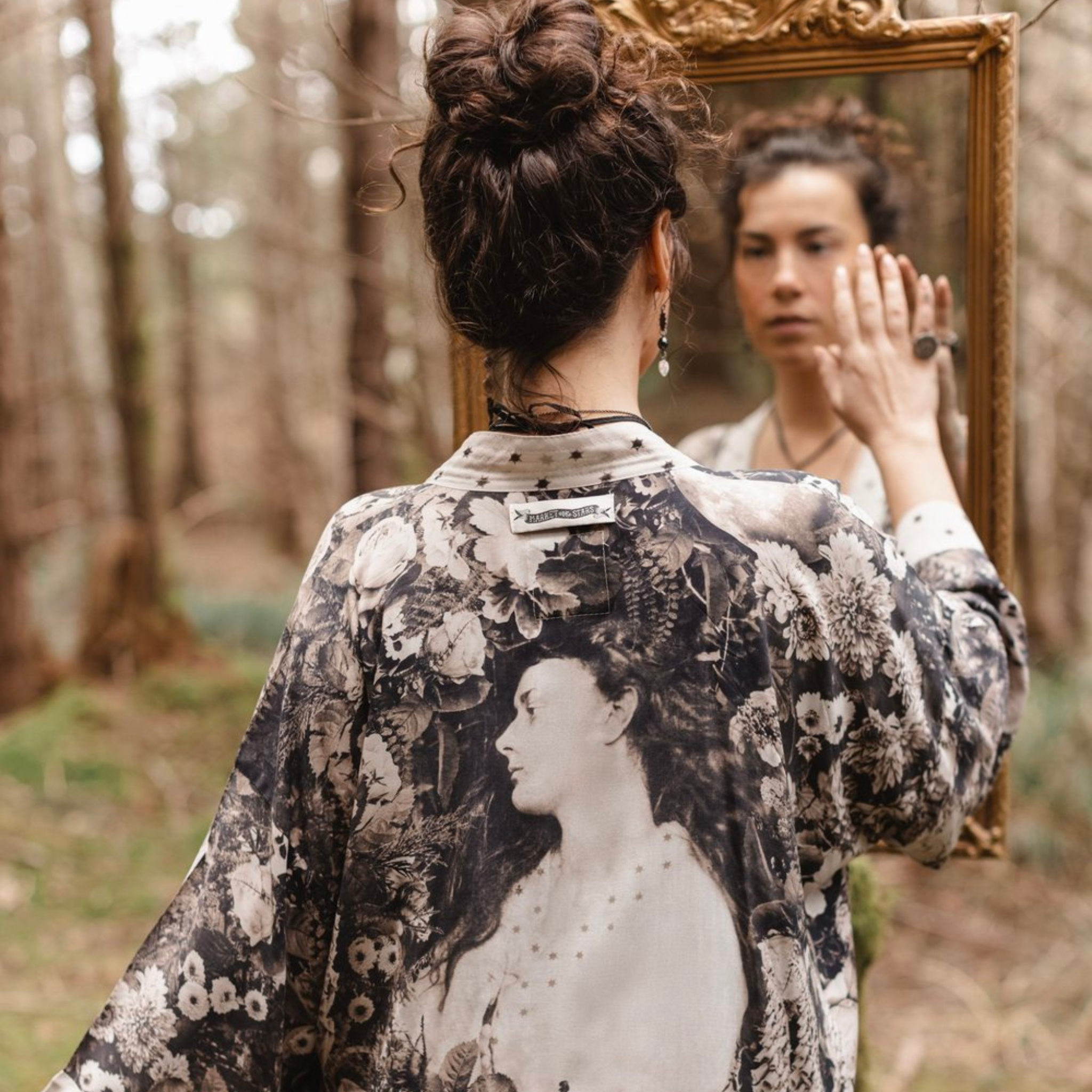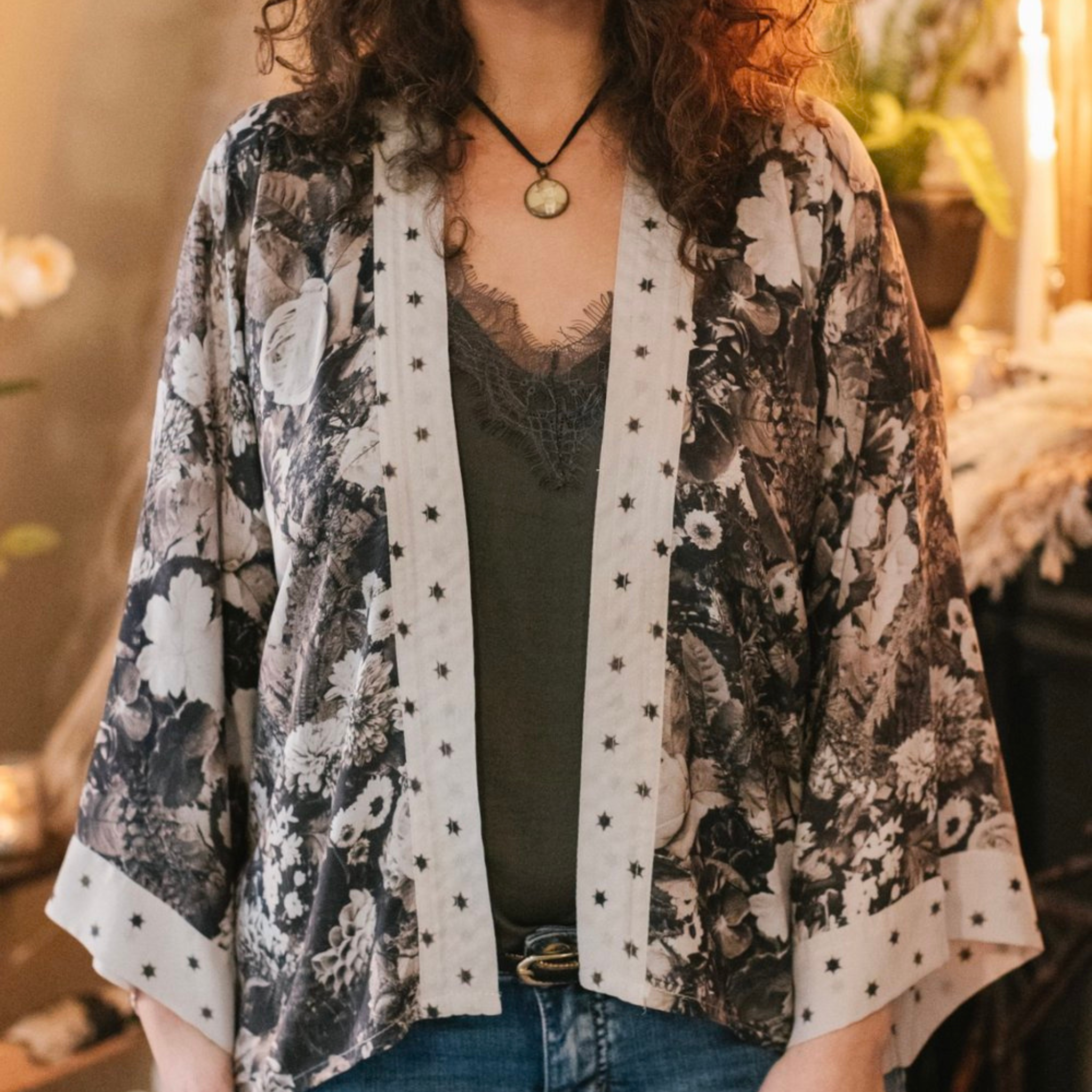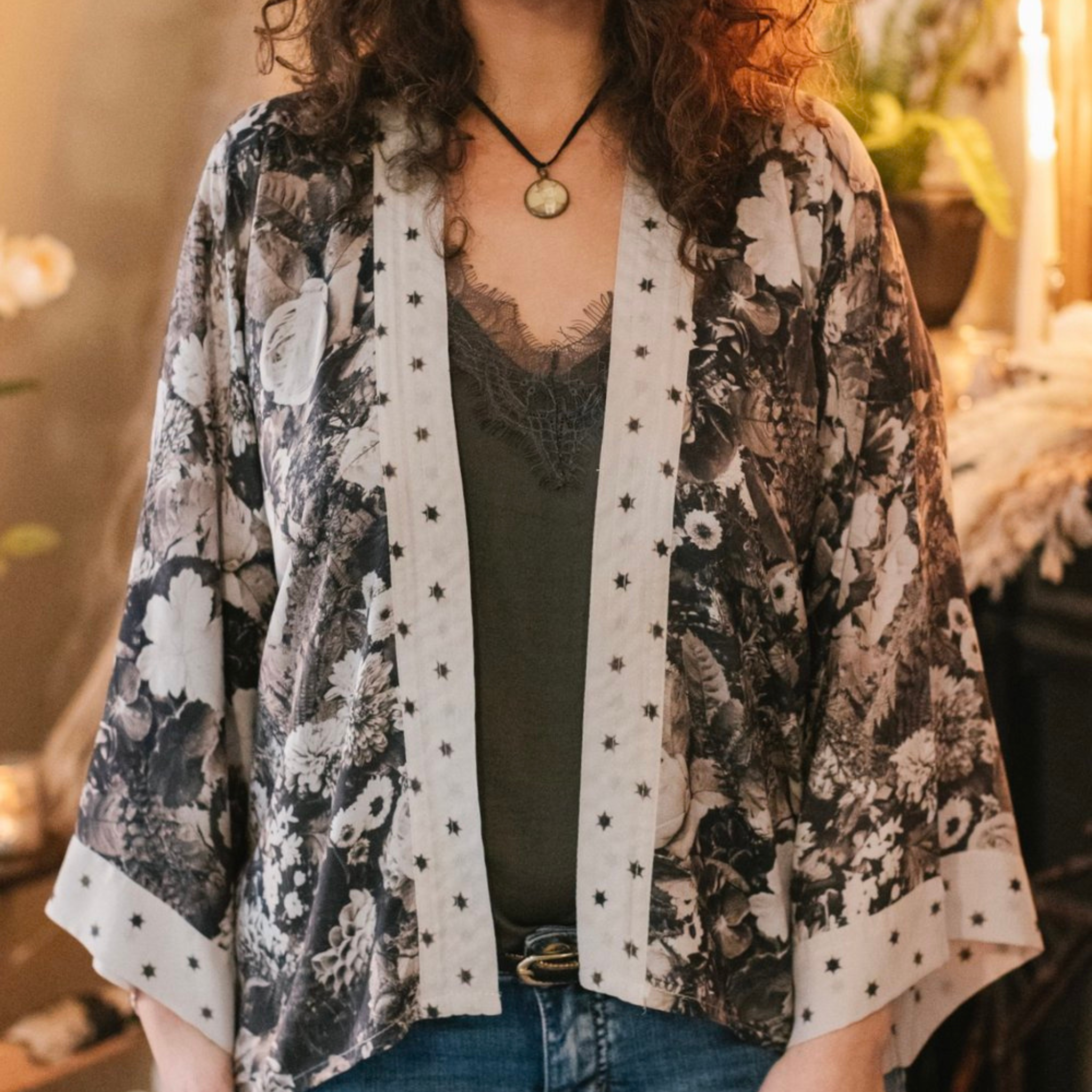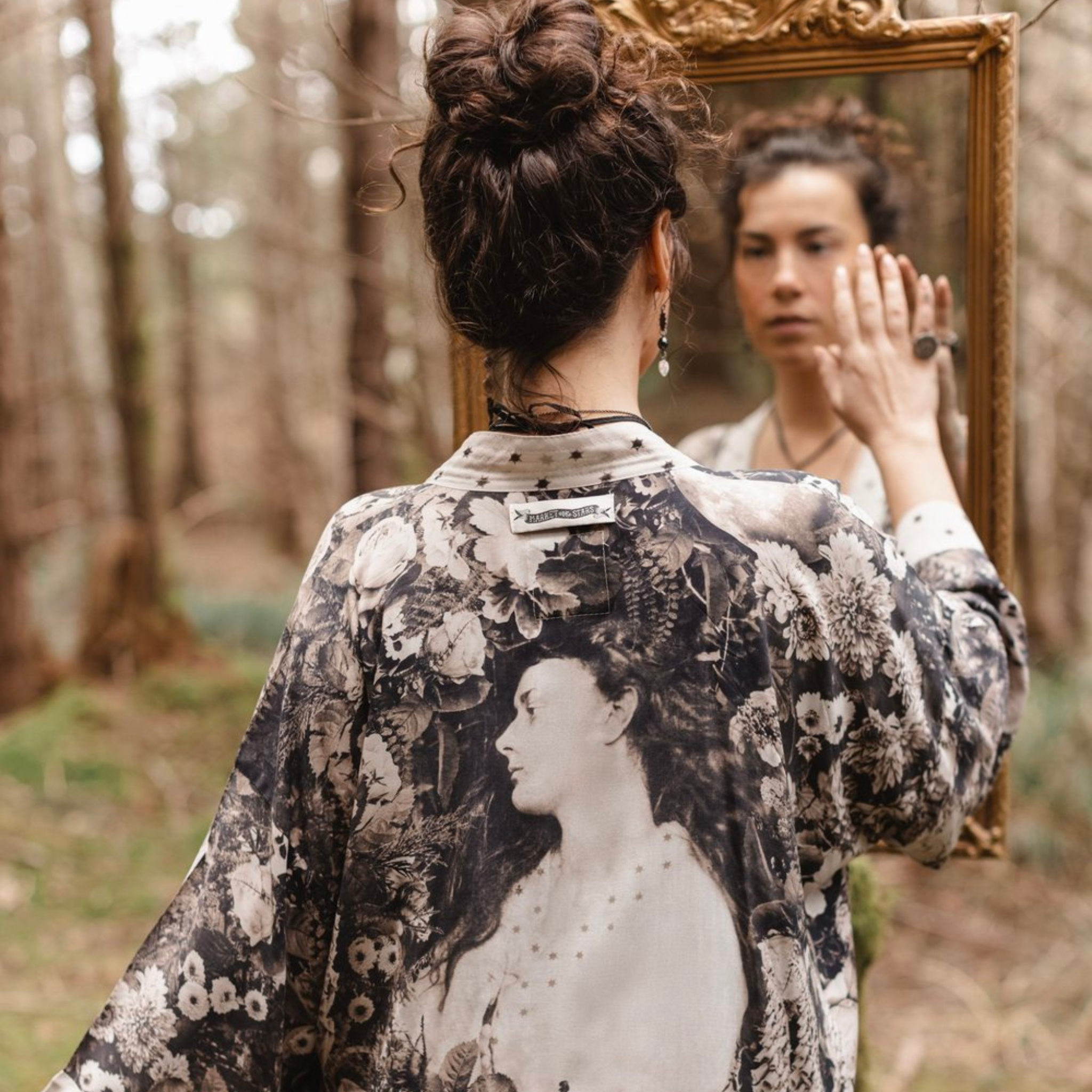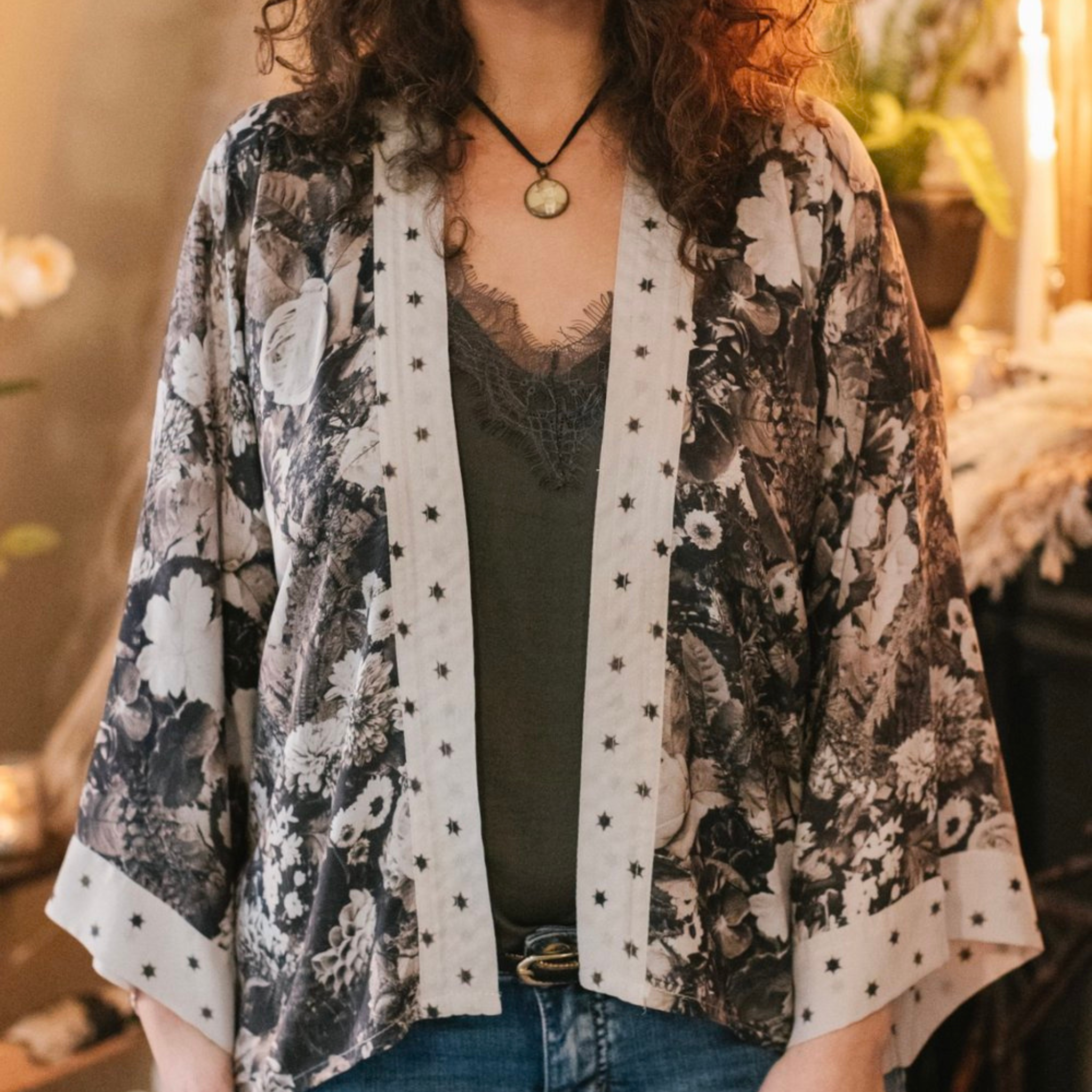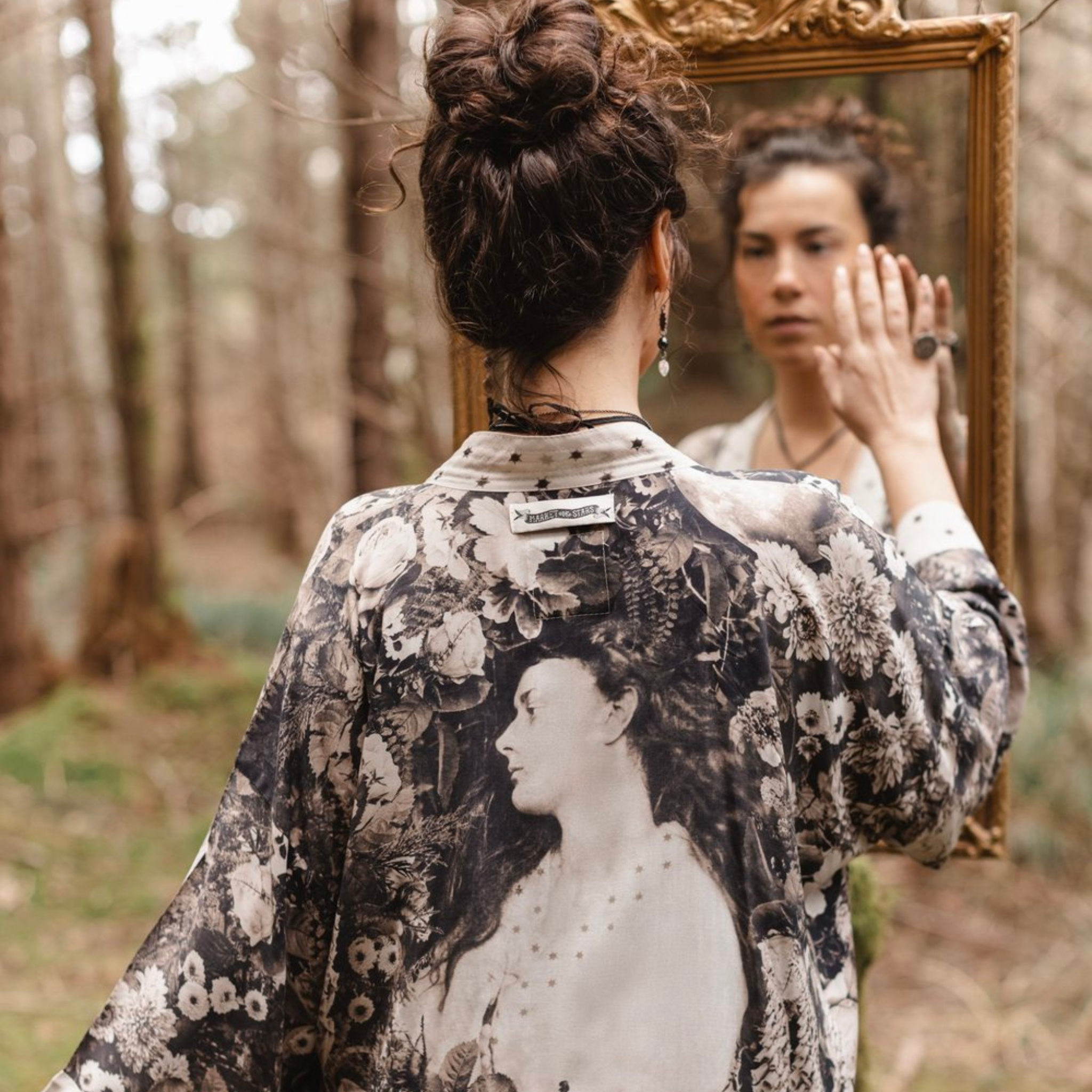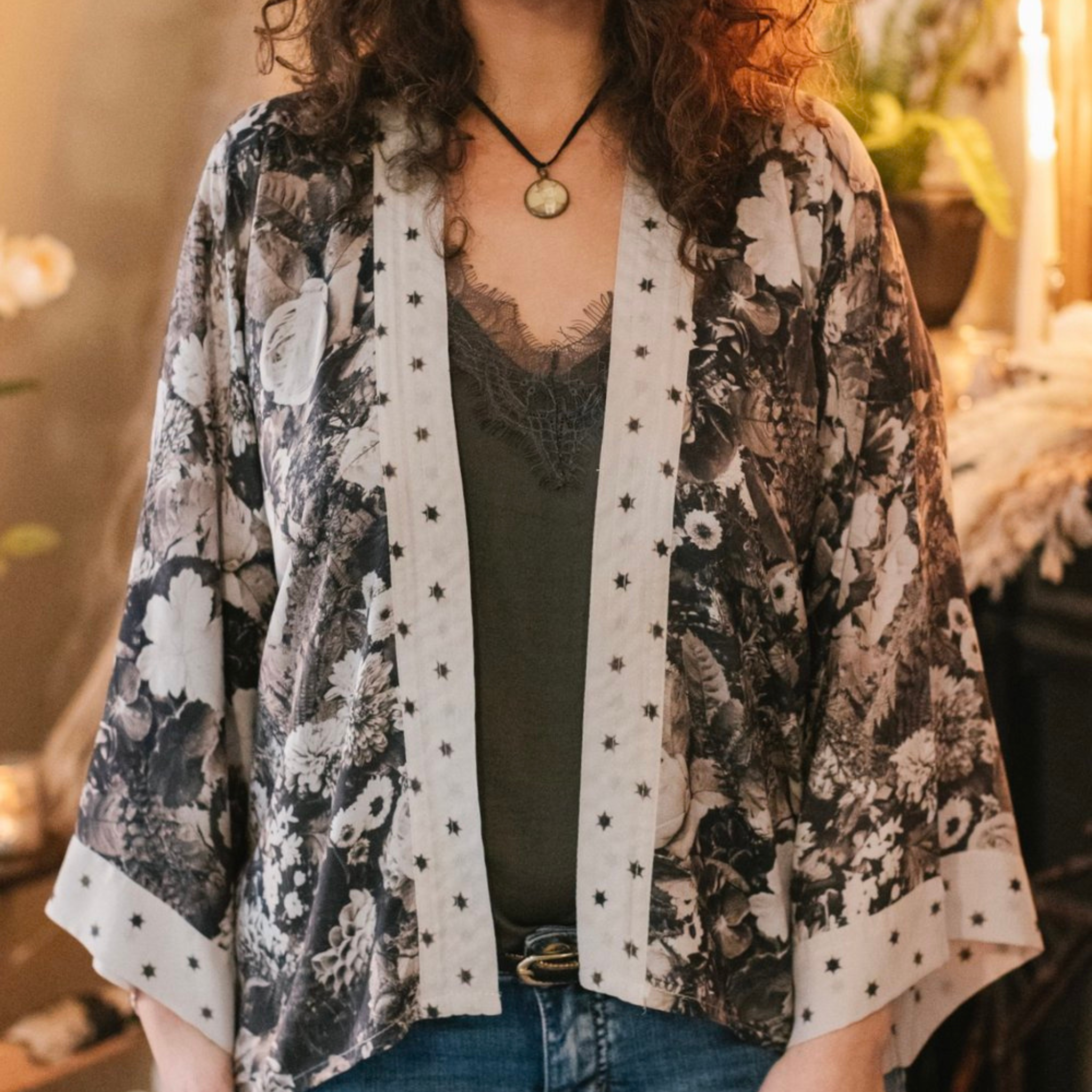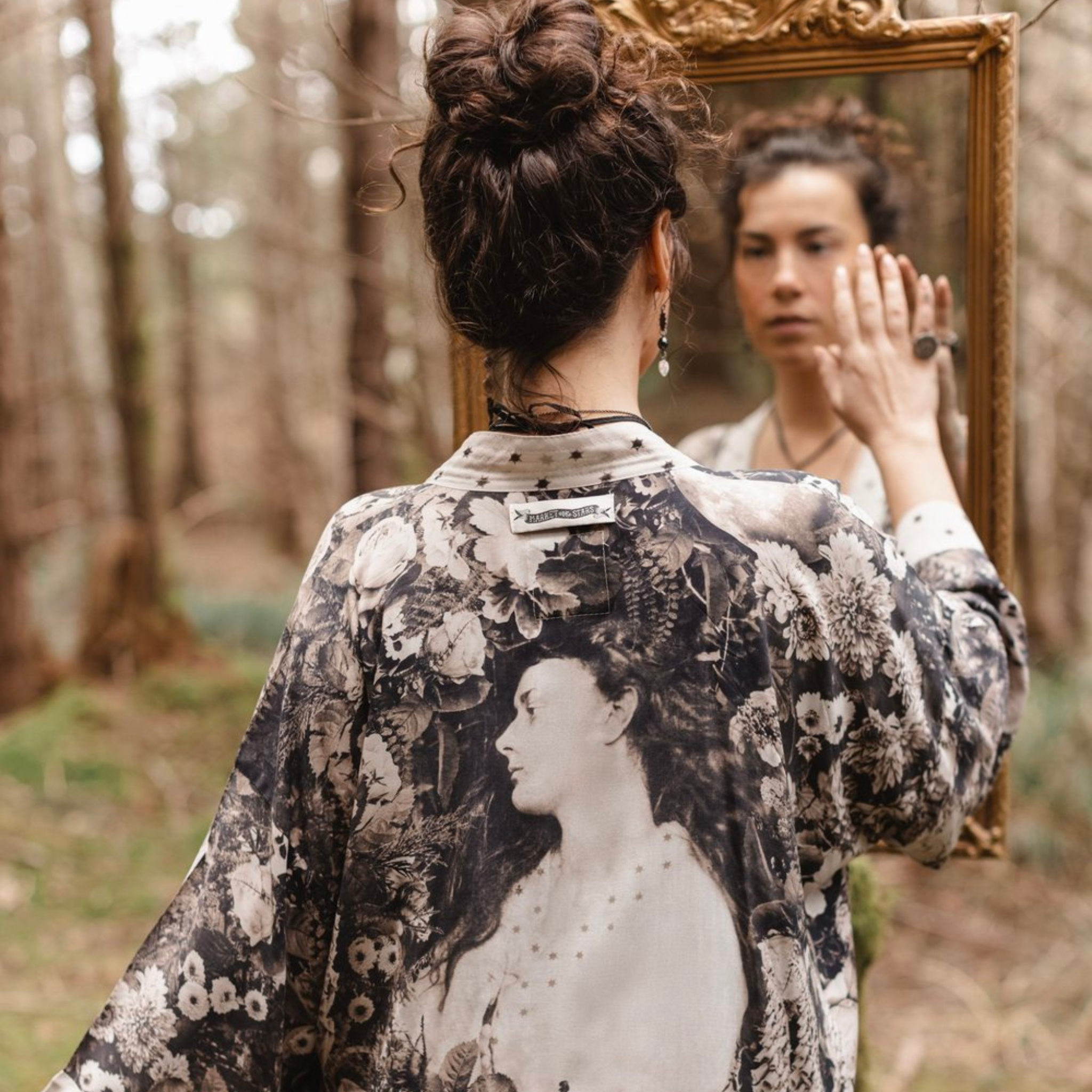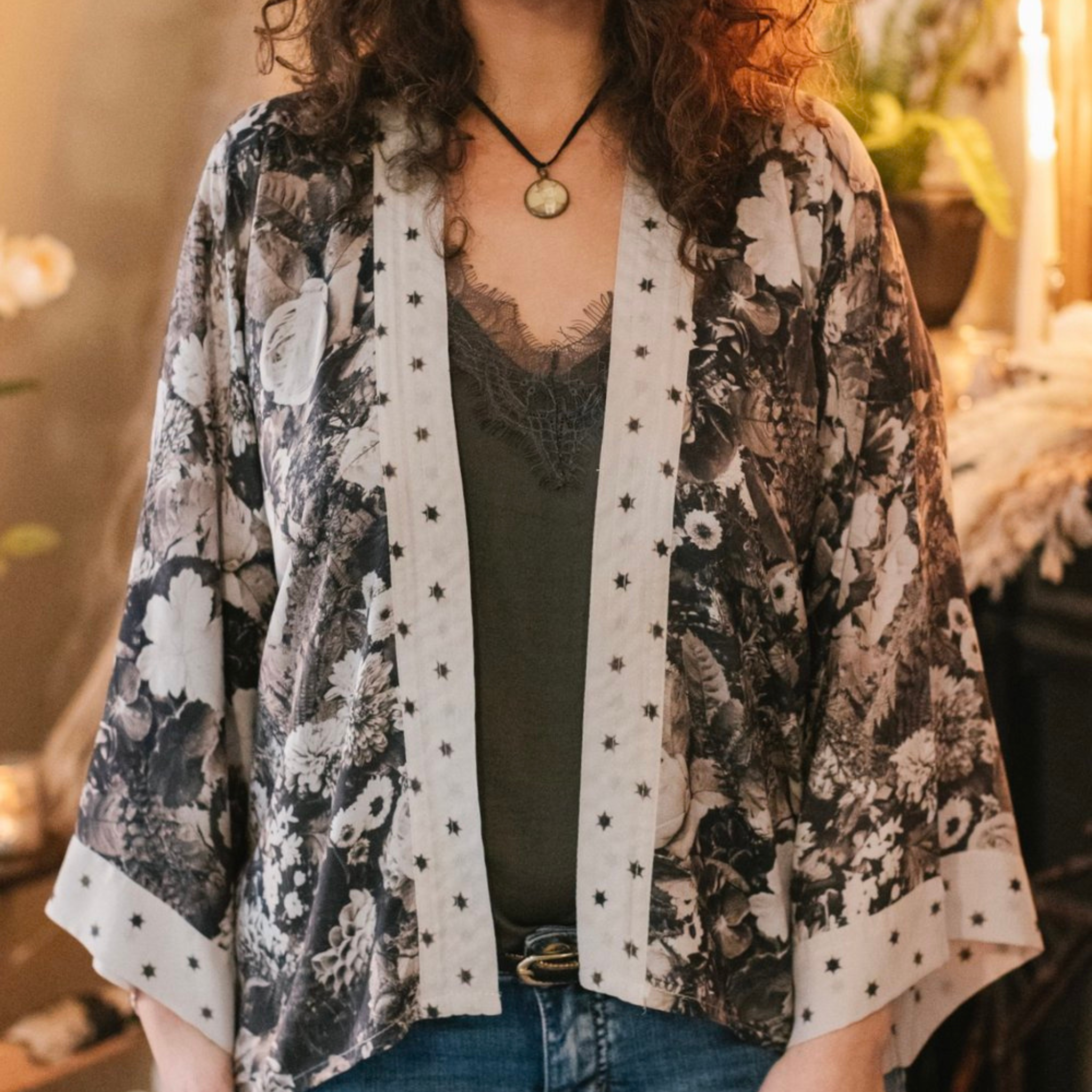 Looking Glass Cropped Starduster
Embark on a dreamlike journey with our enchanting homage to Alice in Wonderland – a tender celebration of storytelling, imagination, and the extraordinary essence of wonder. Within the realm of Market of Stars, the Alice books have woven their magic into our hearts, especially for those who find solace in the mesmerizing expanse of the night sky.

This uniquely crafted kimono unveils a spellbinding print, adorned with rare antique flower and foliage photographs, accompanied by a captivating portrait of Alice Liddell. The muse behind Lewis Carroll's Wonderland, captured in 1872 by the influential Julia Margaret Cameron as Liddell gracefully stepped into adulthood. We deliberately chose this grown-up portrayal, a testament to our unwavering belief that, no matter the passing years, Wonderland remains a timeless sanctuary for the young at heart.

The moon, a celestial marvel, gracing our design originates from an 1800s photograph captured by the Harvard Observatory. The star-kissed trim, including the delicate embellishment on Alice's collar, finds its origins in a fragment of wallpaper from the same era, weaving history into our romantic tapestry.

Crafted from 100% bamboo/wood viscose, this kimono invites gentle care. A delicate machine wash or handwash and a leisurely hang to dry preserve the magic. If desired, a touch of ironing provides the finishing touch.
Kimono Measurements:

Length: 58cm
Width: 74cm (across back, underarm to underarm)