FREE SHIPPING ON ORDERS OVER $200 CAD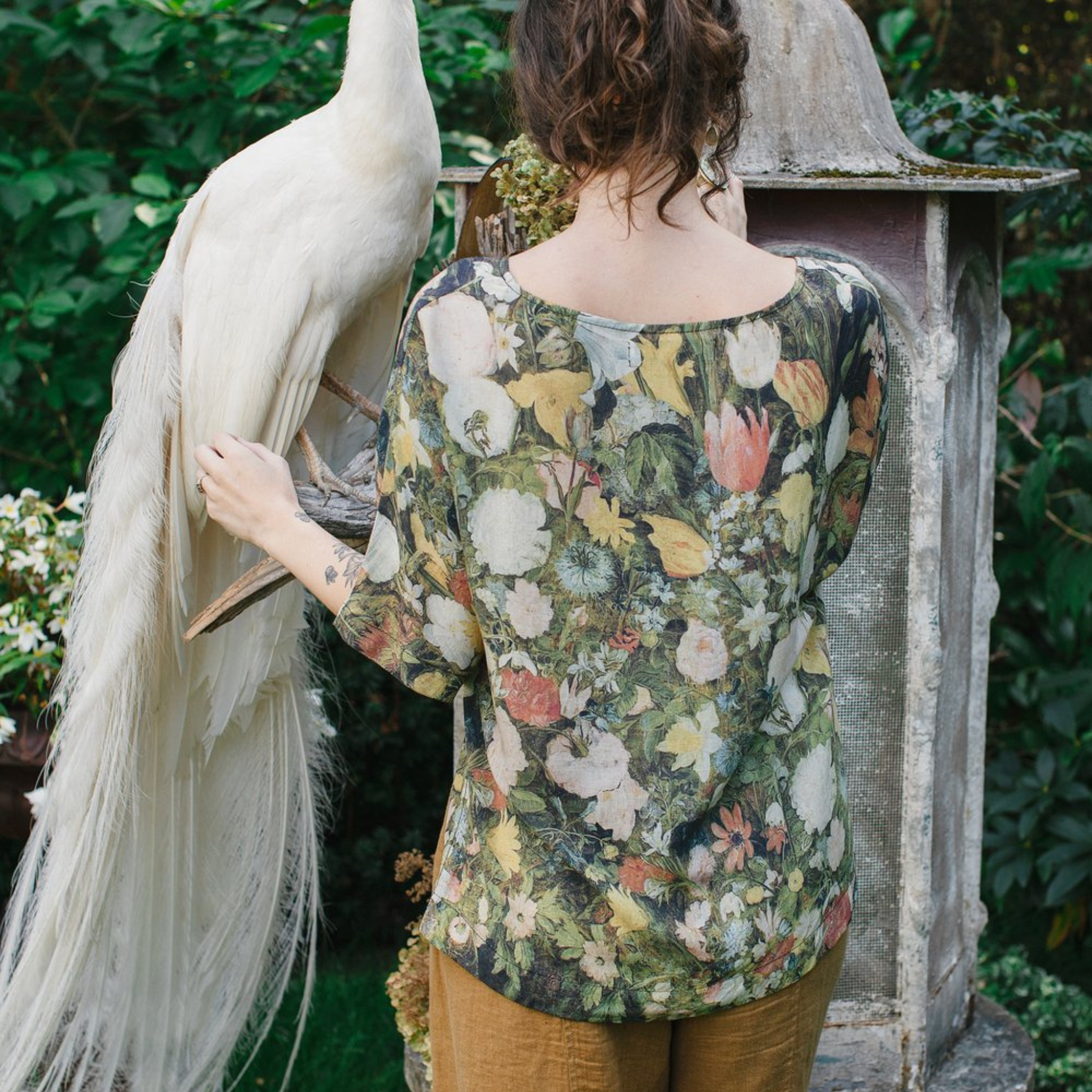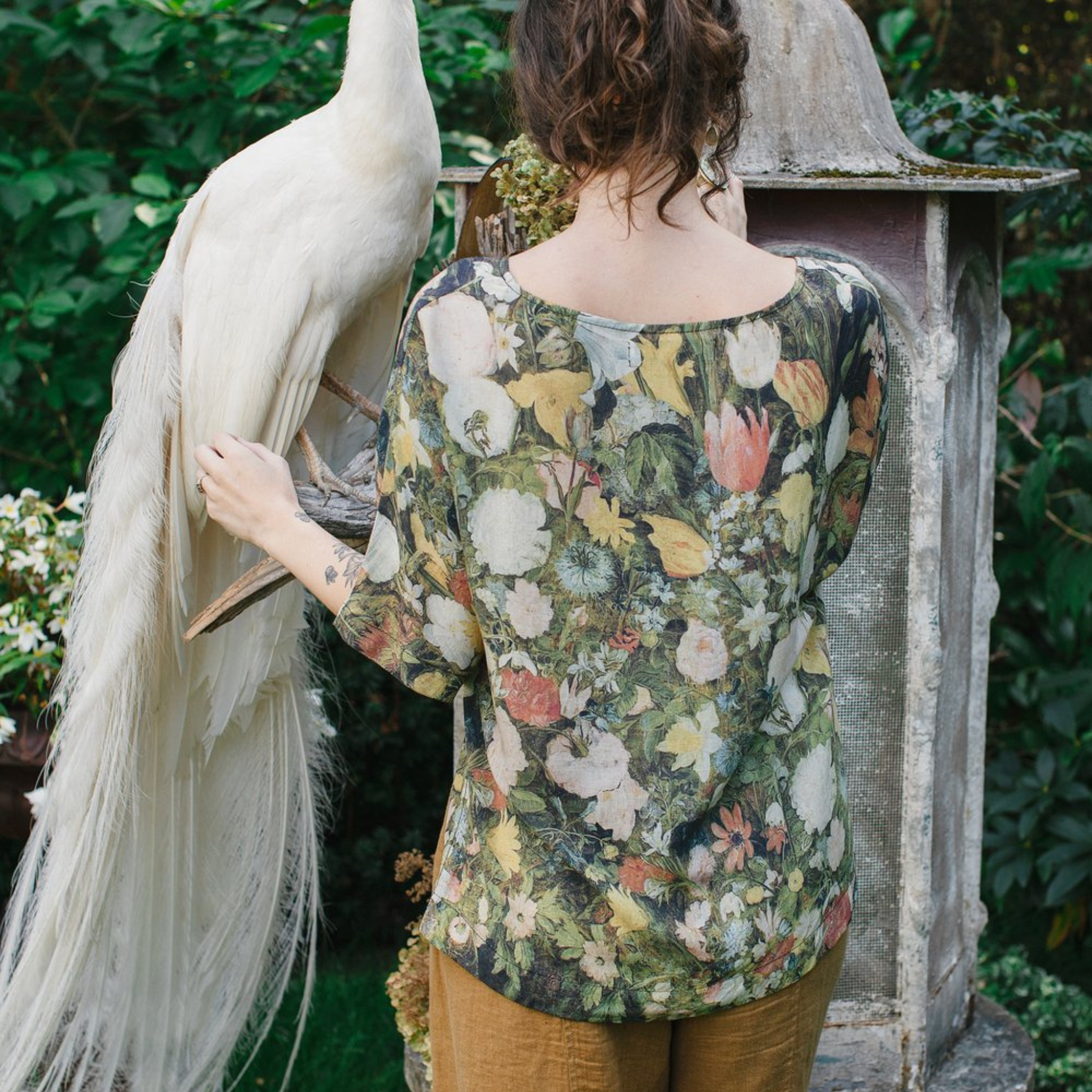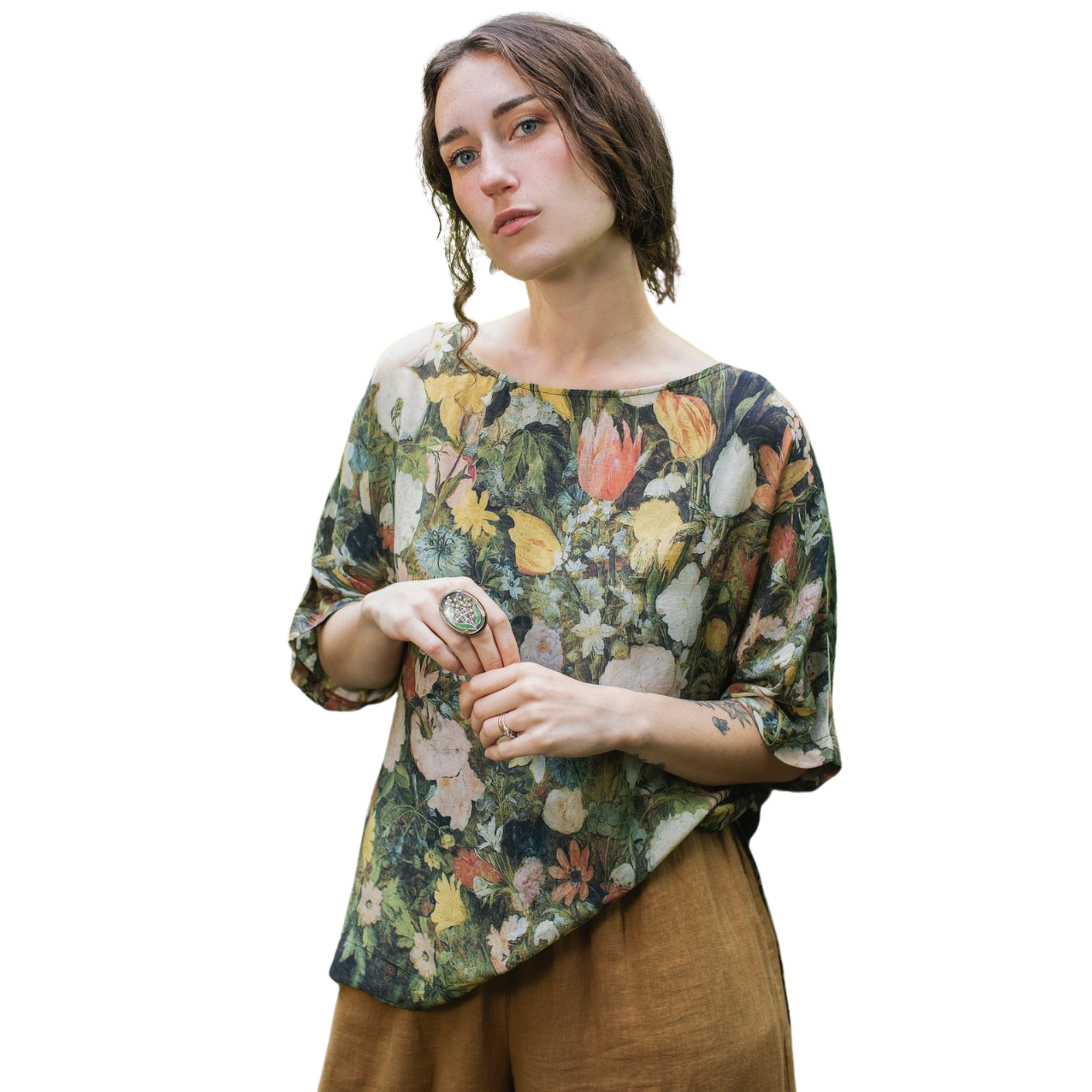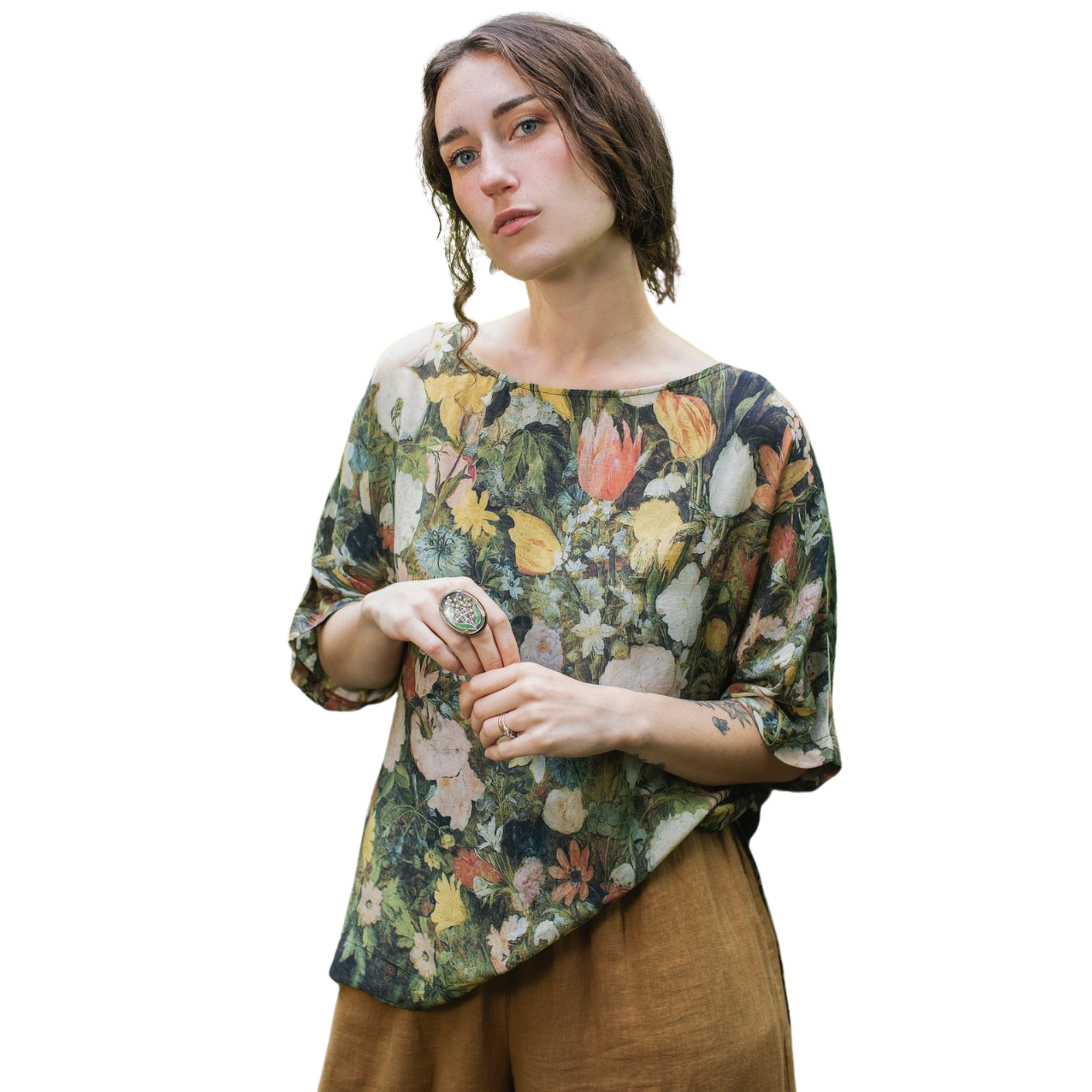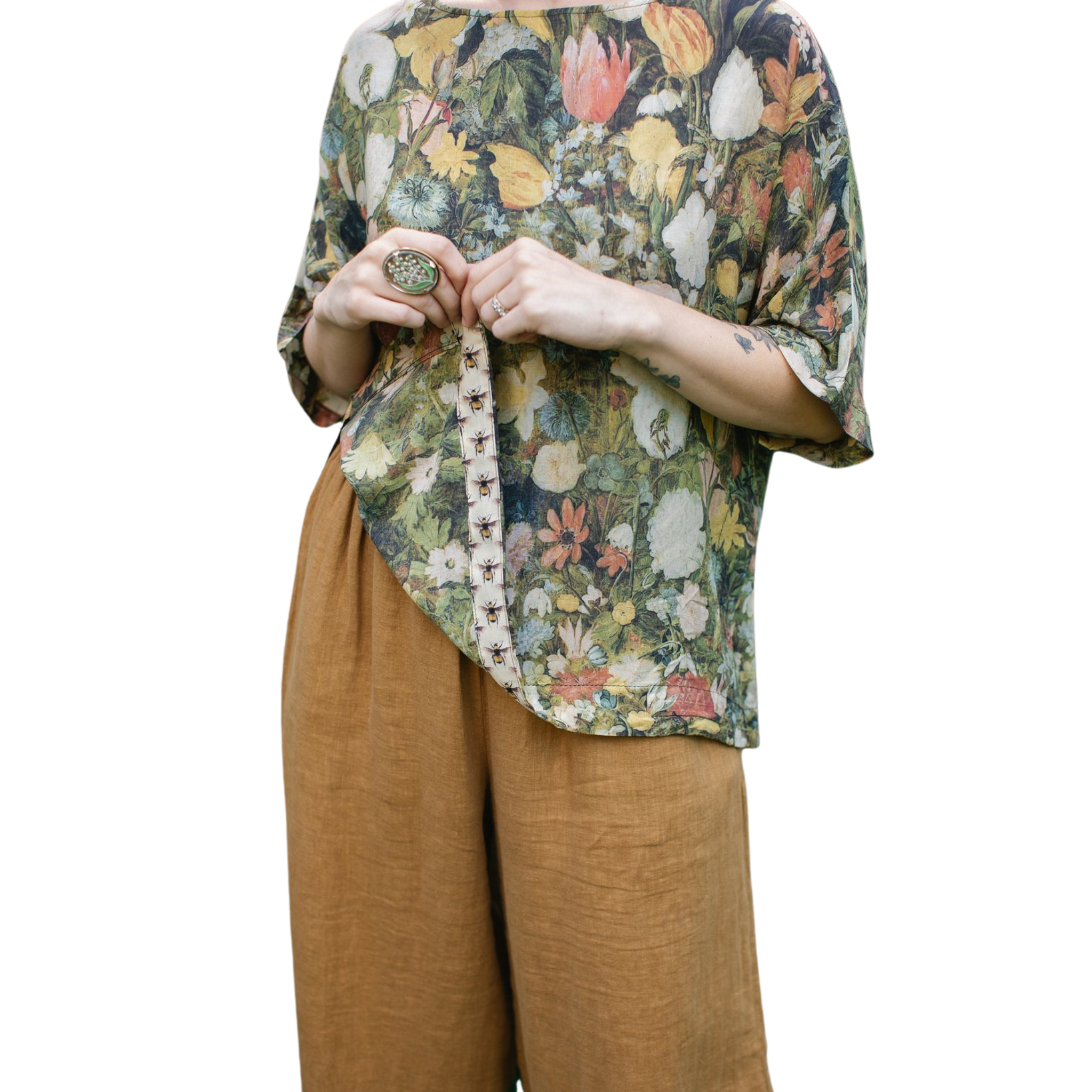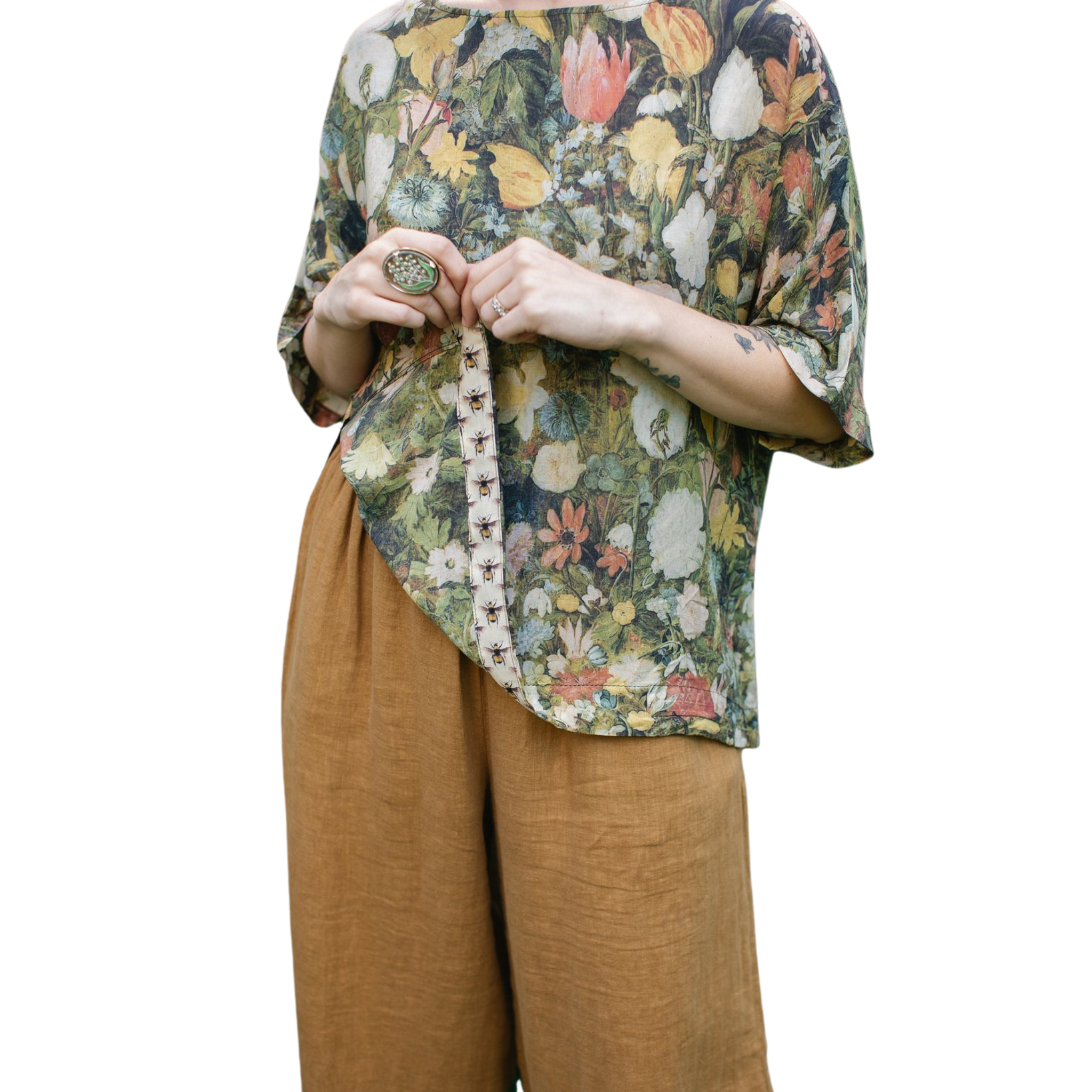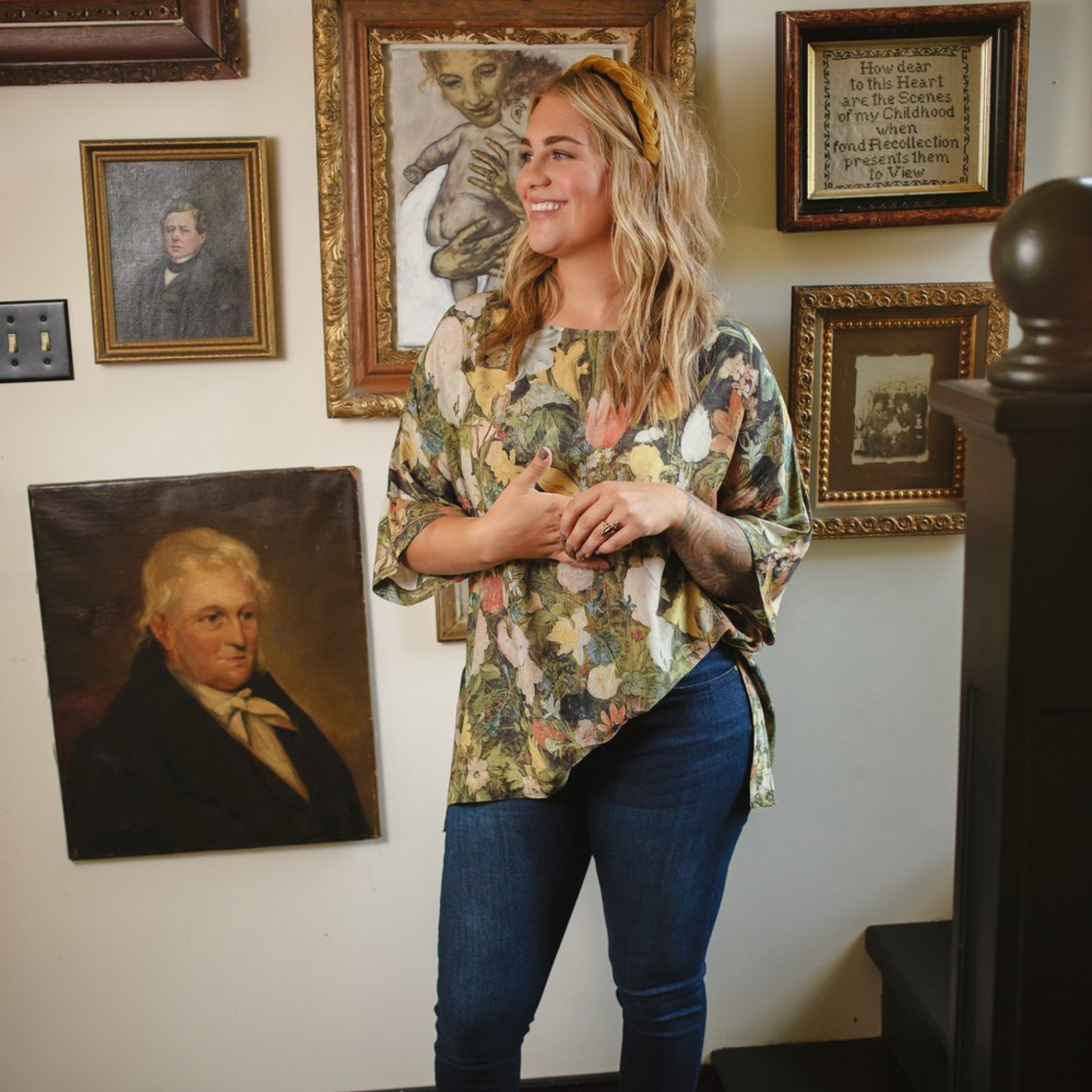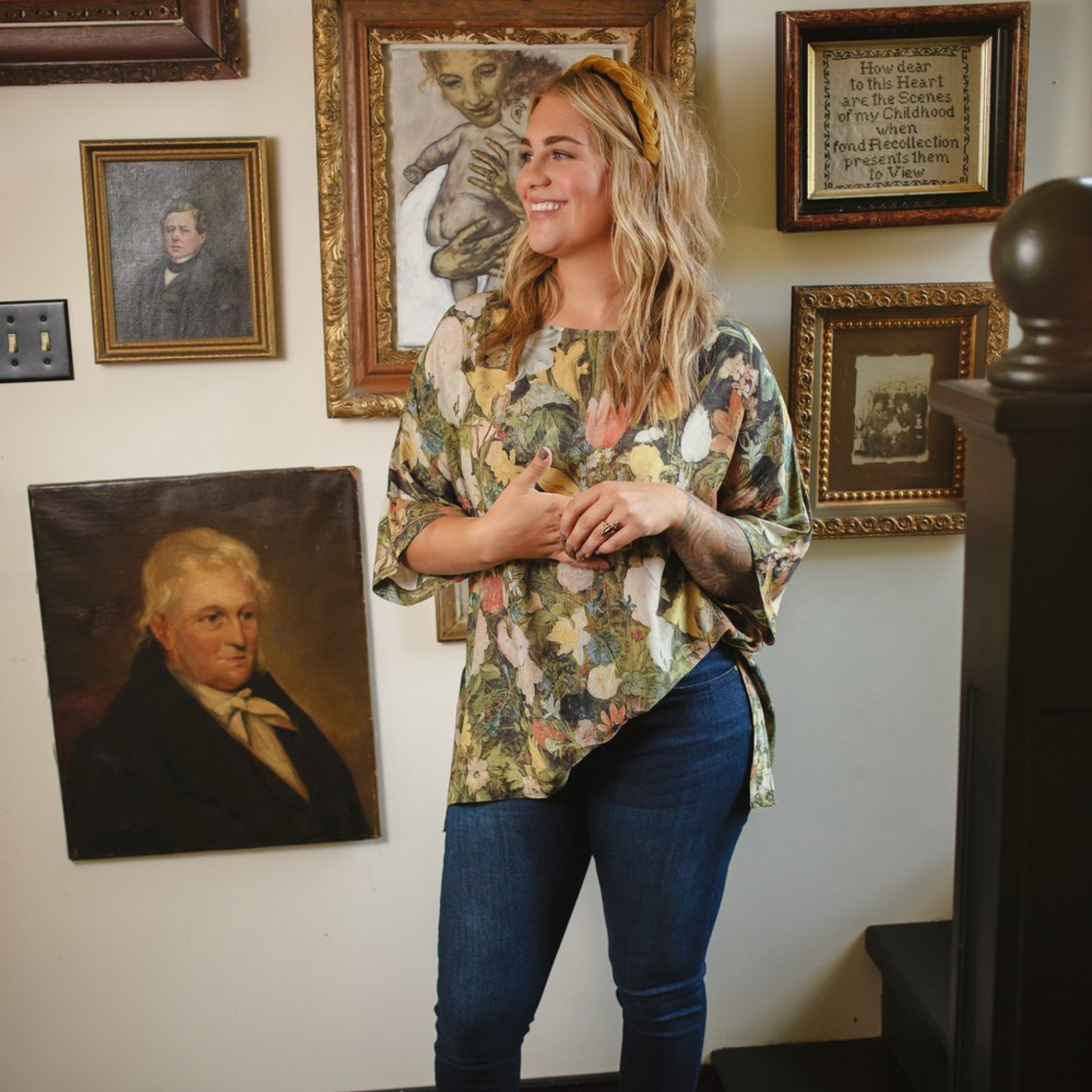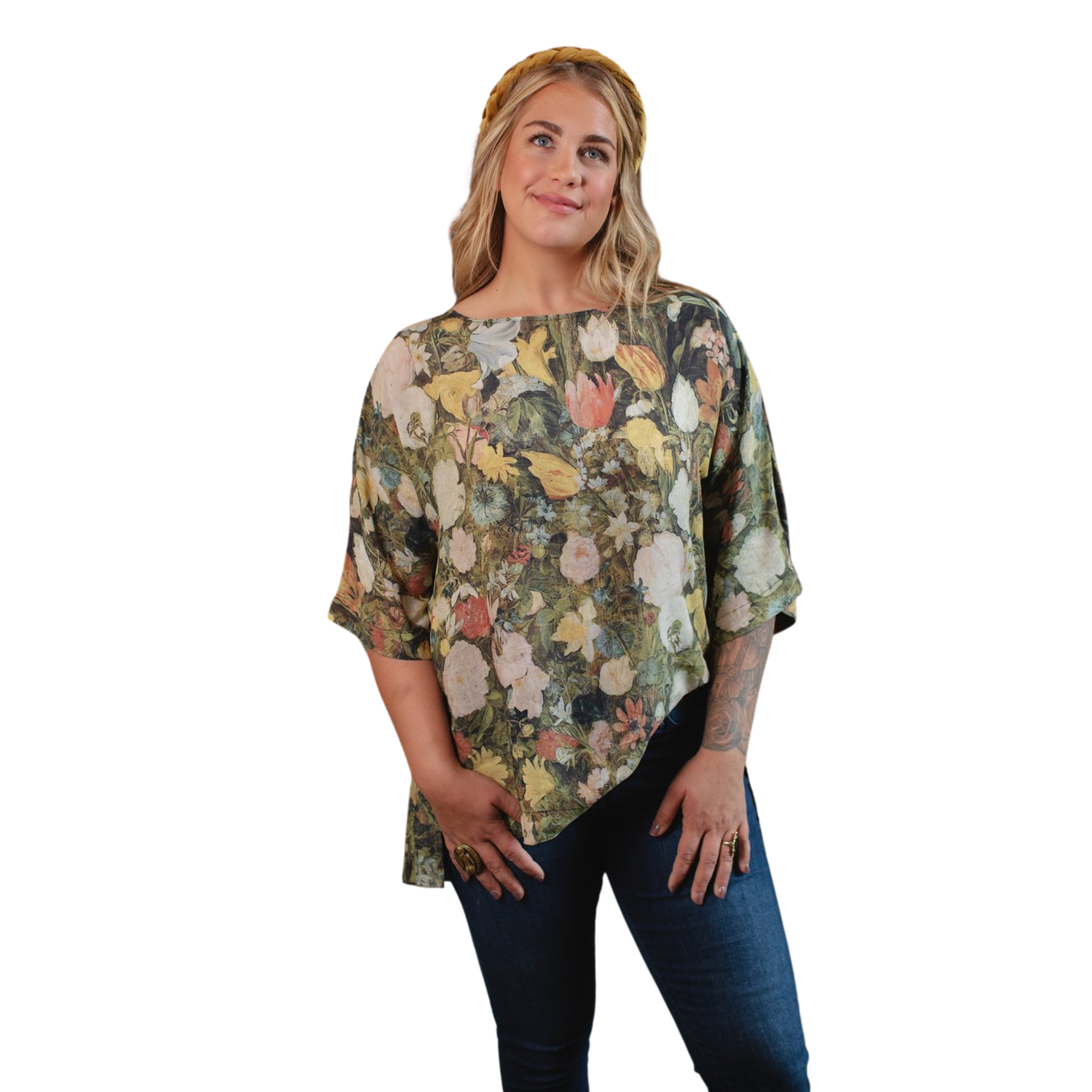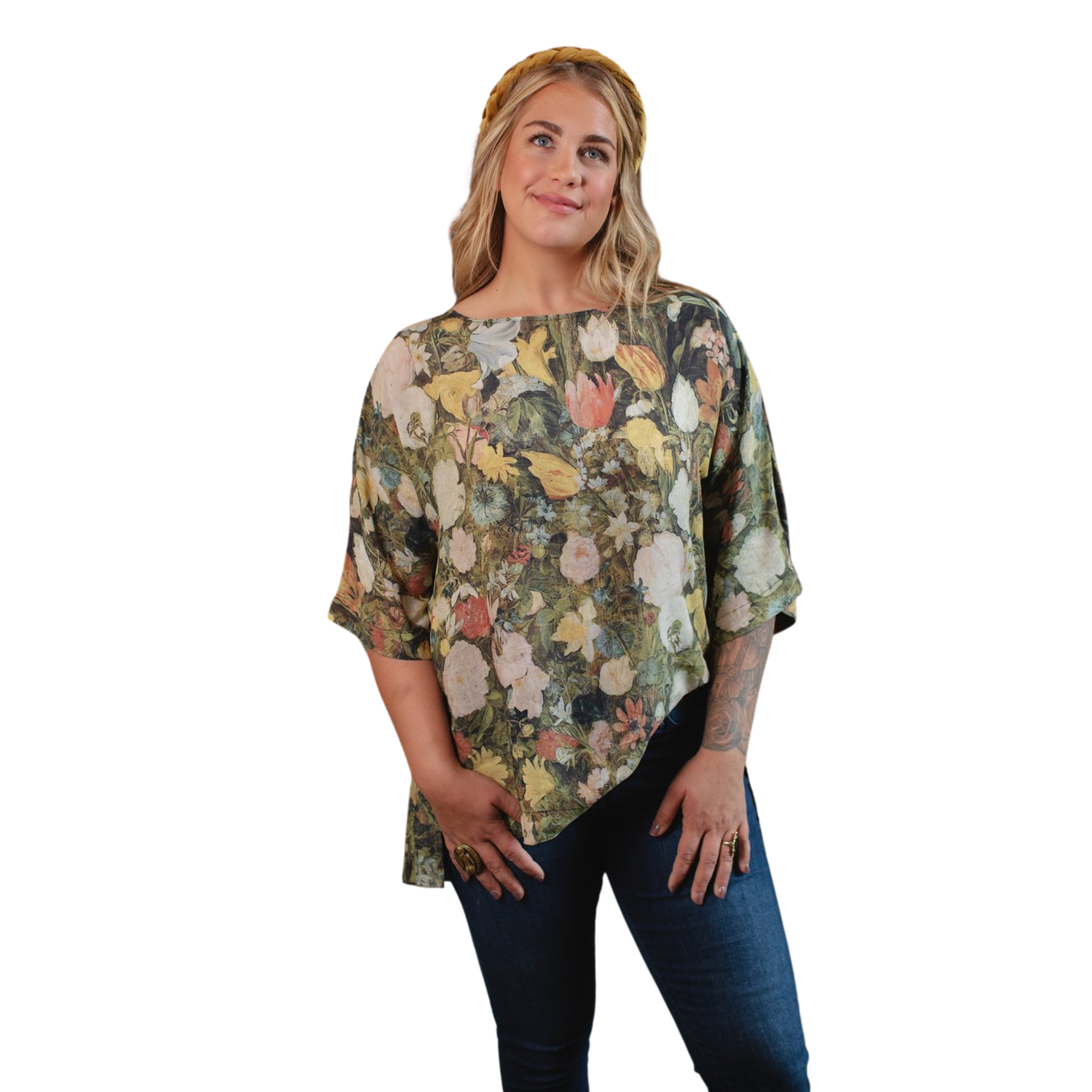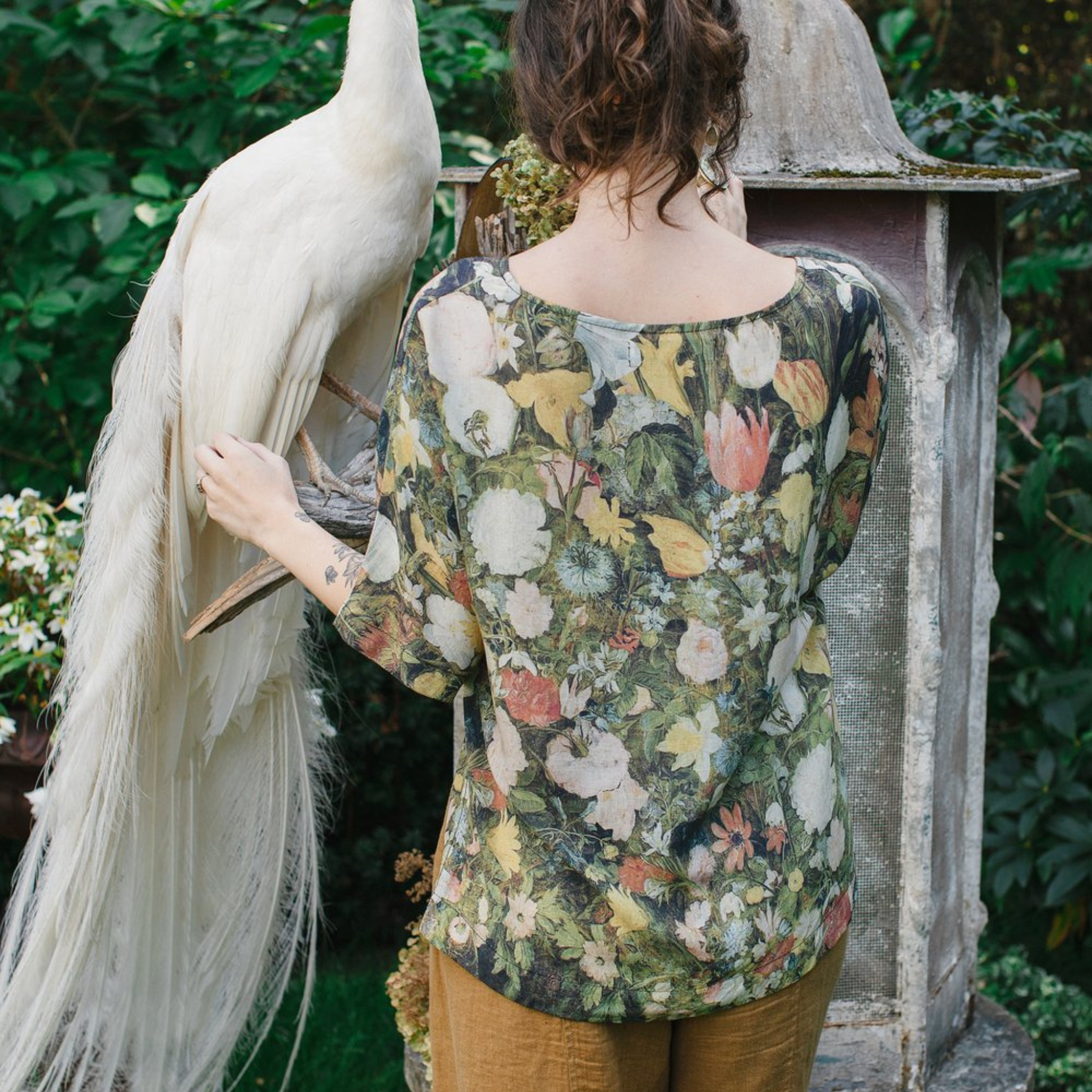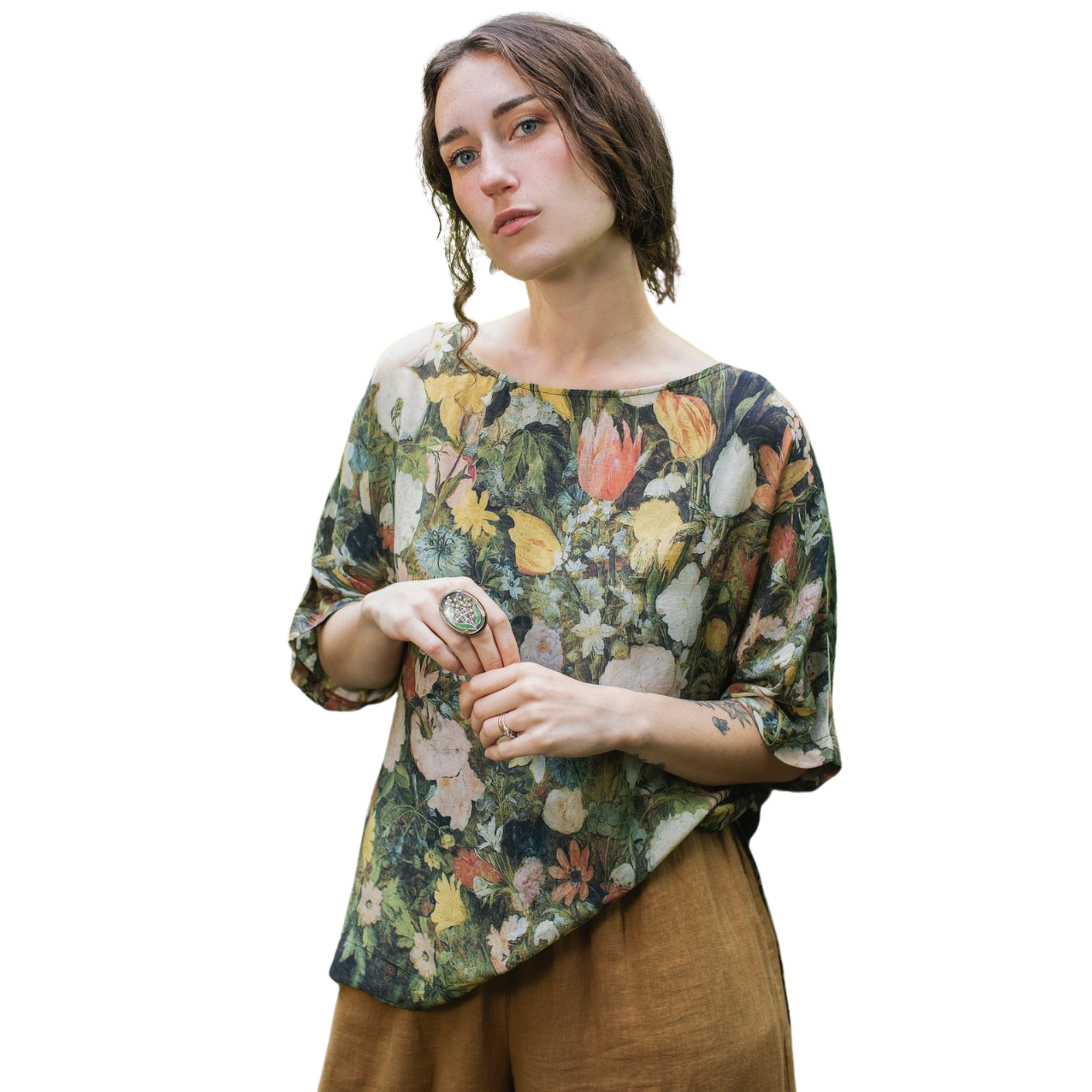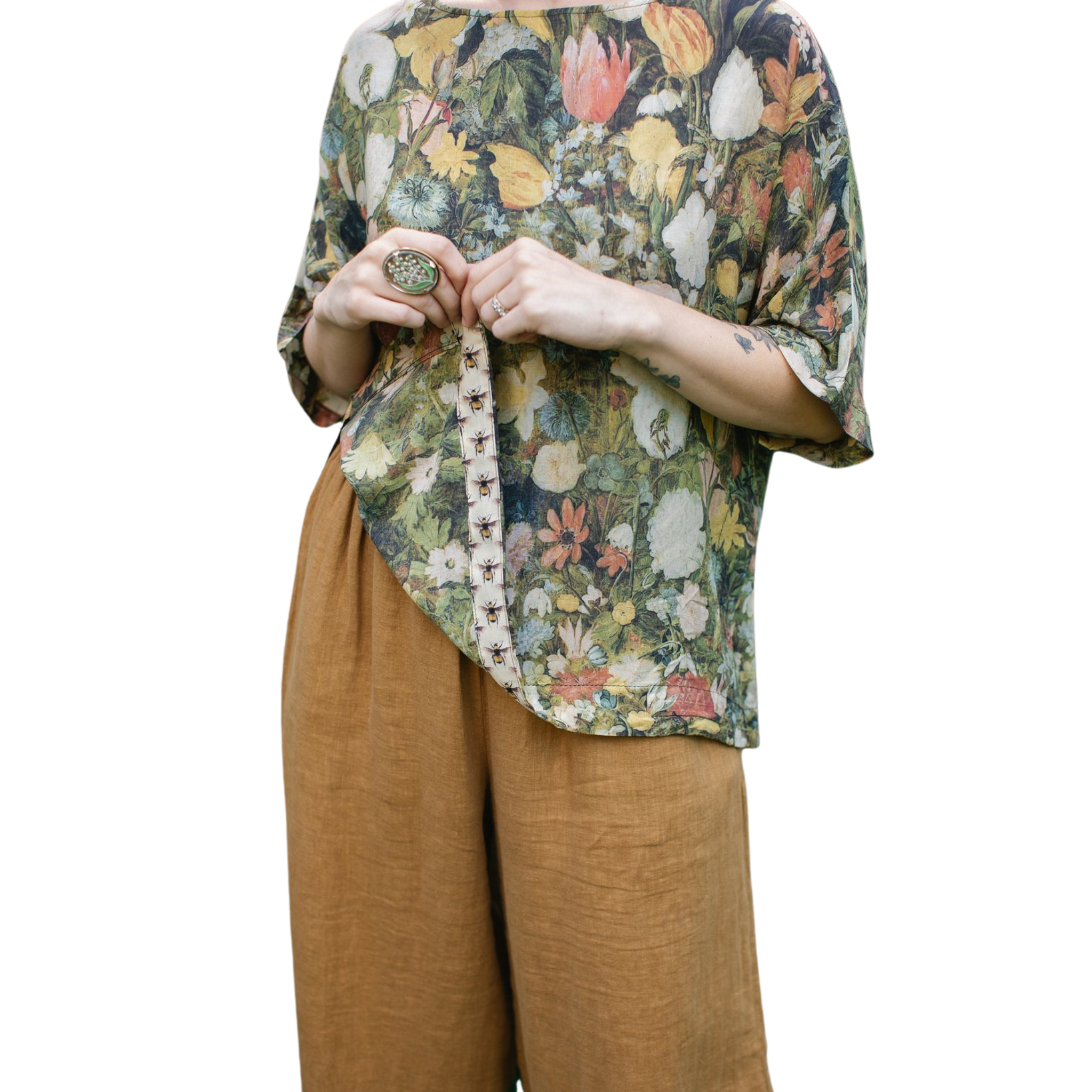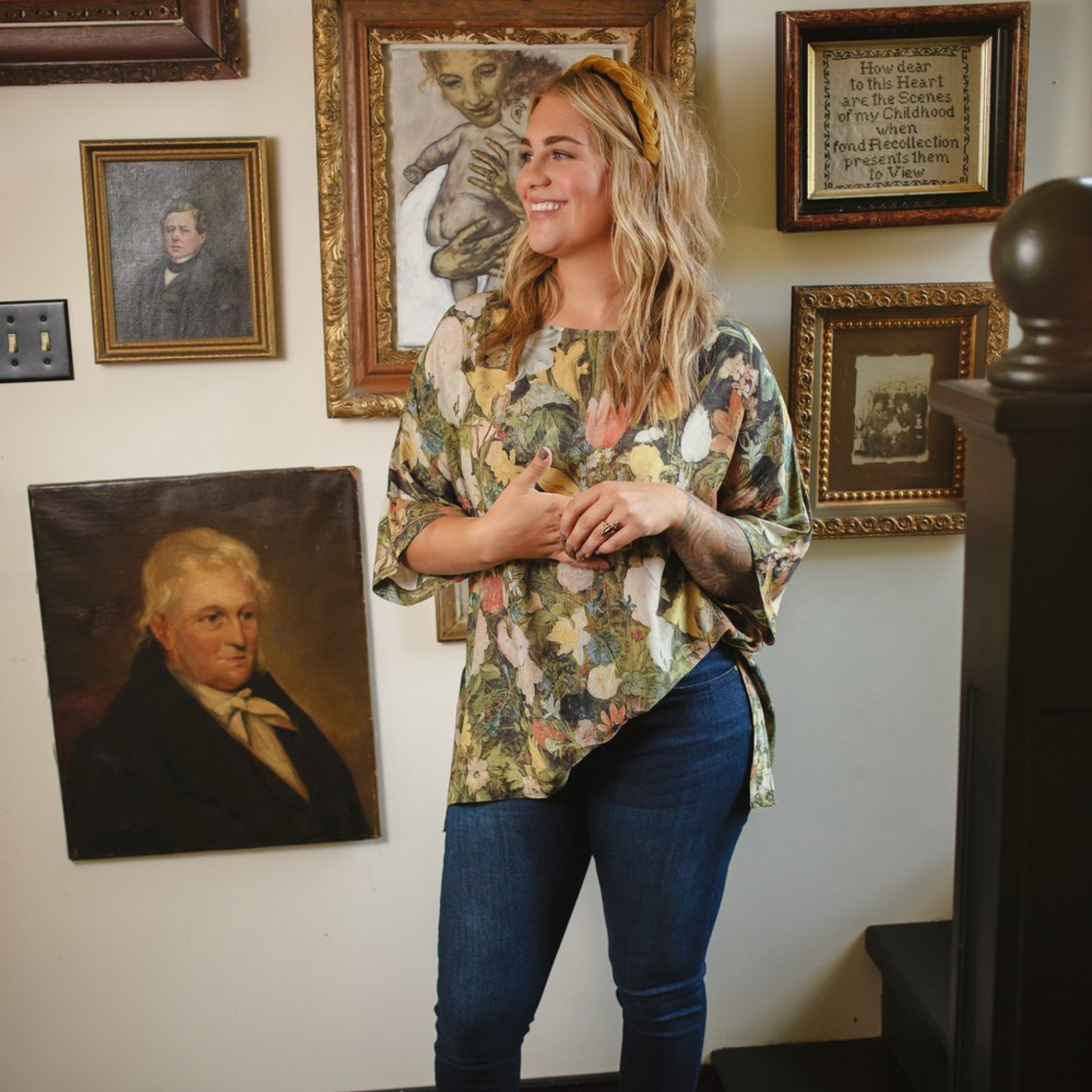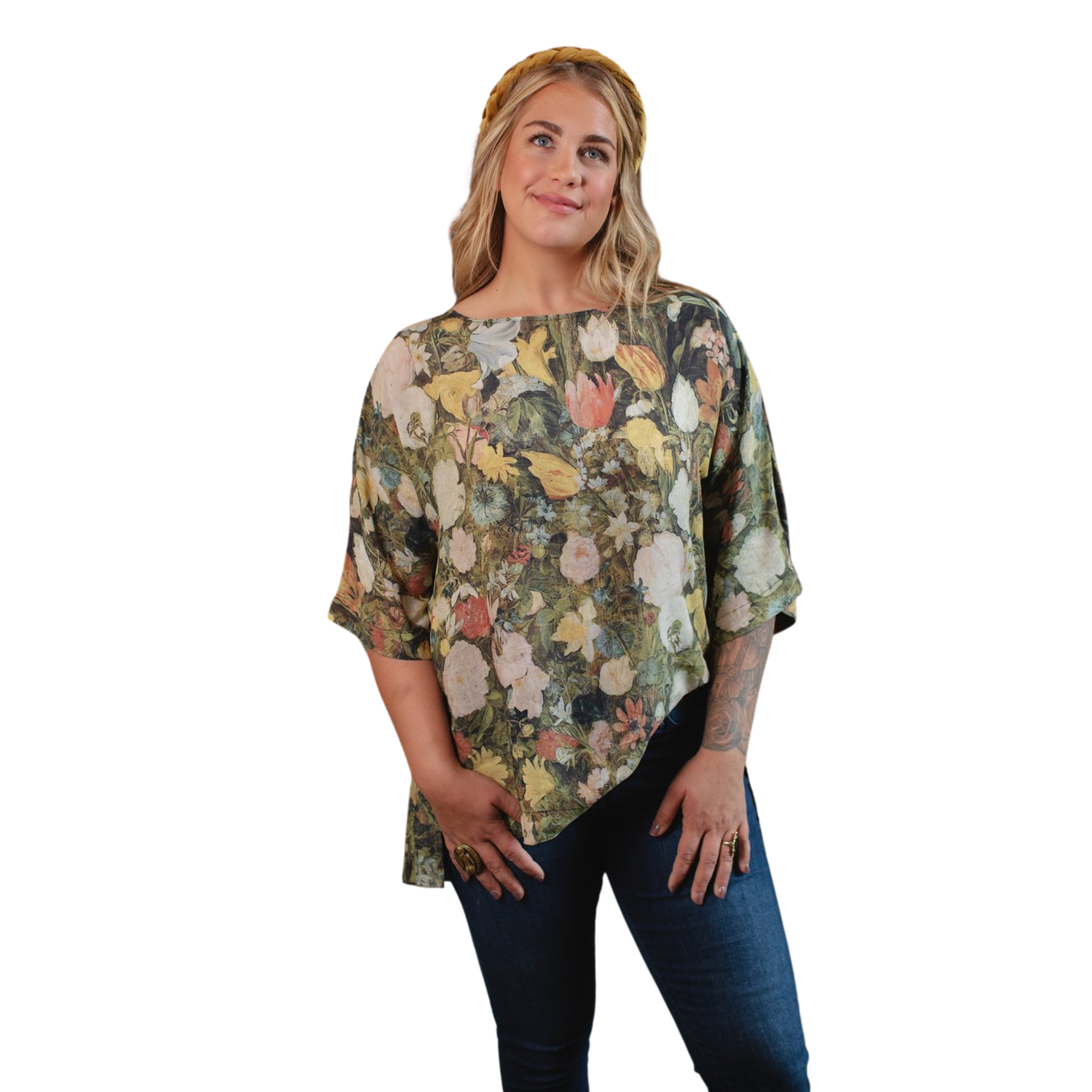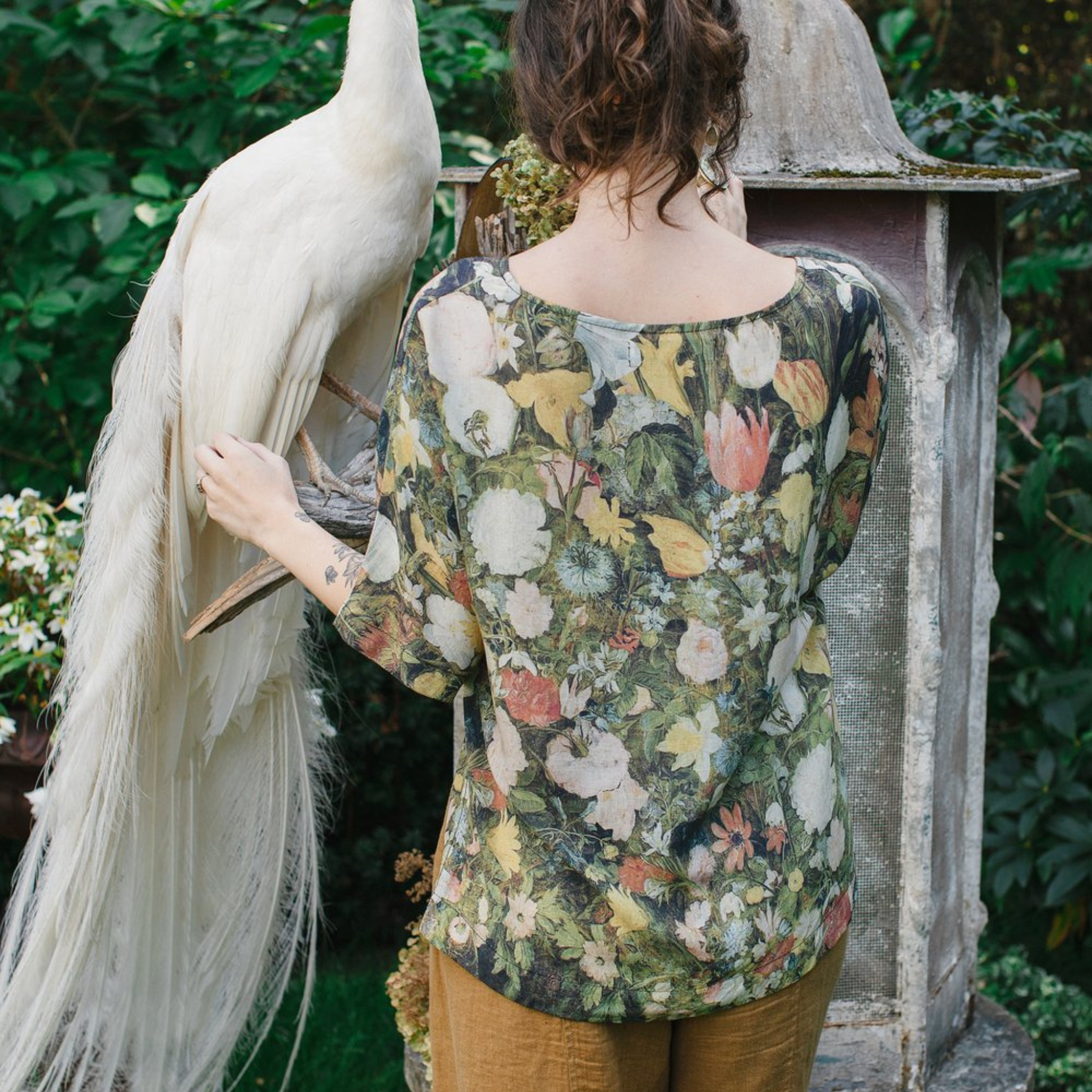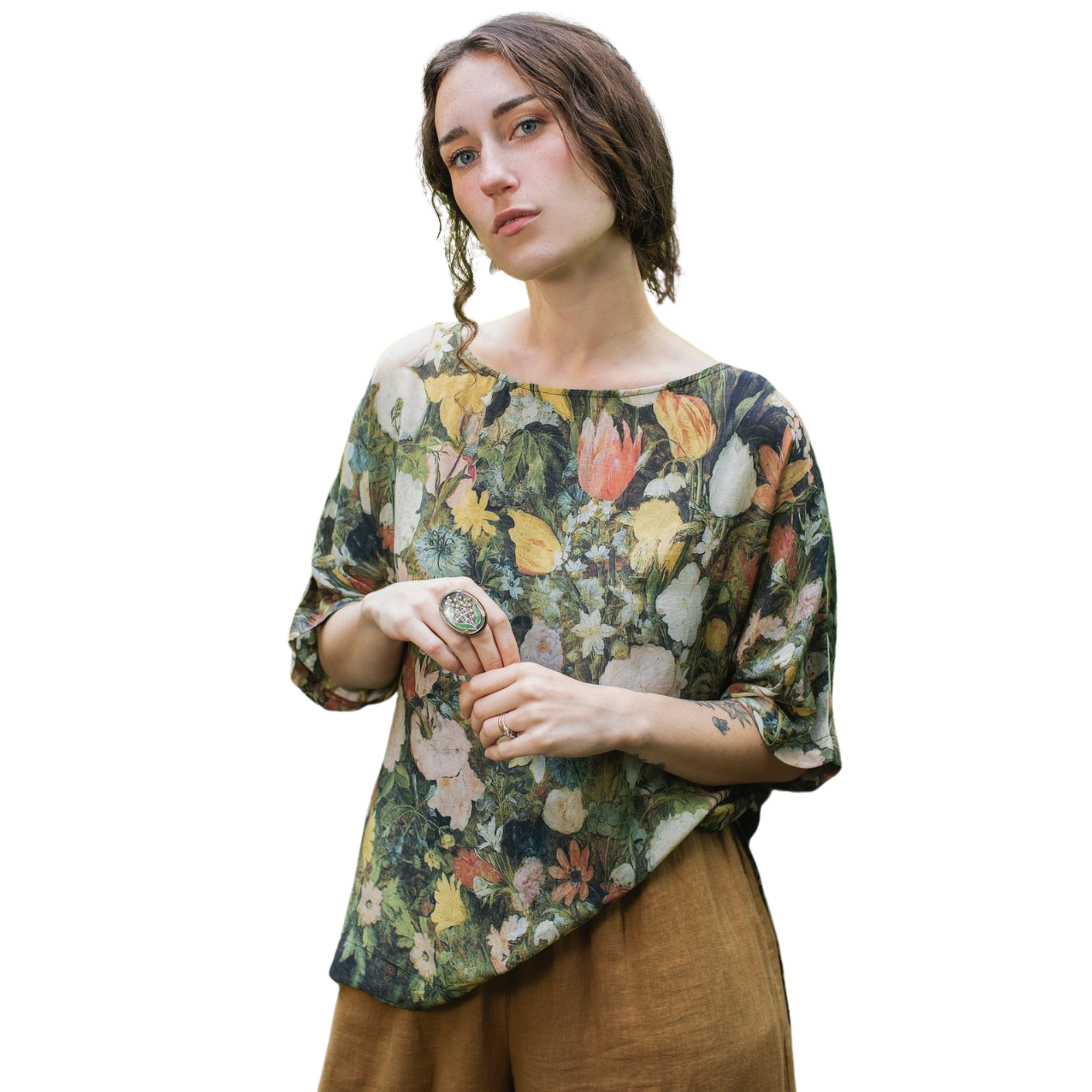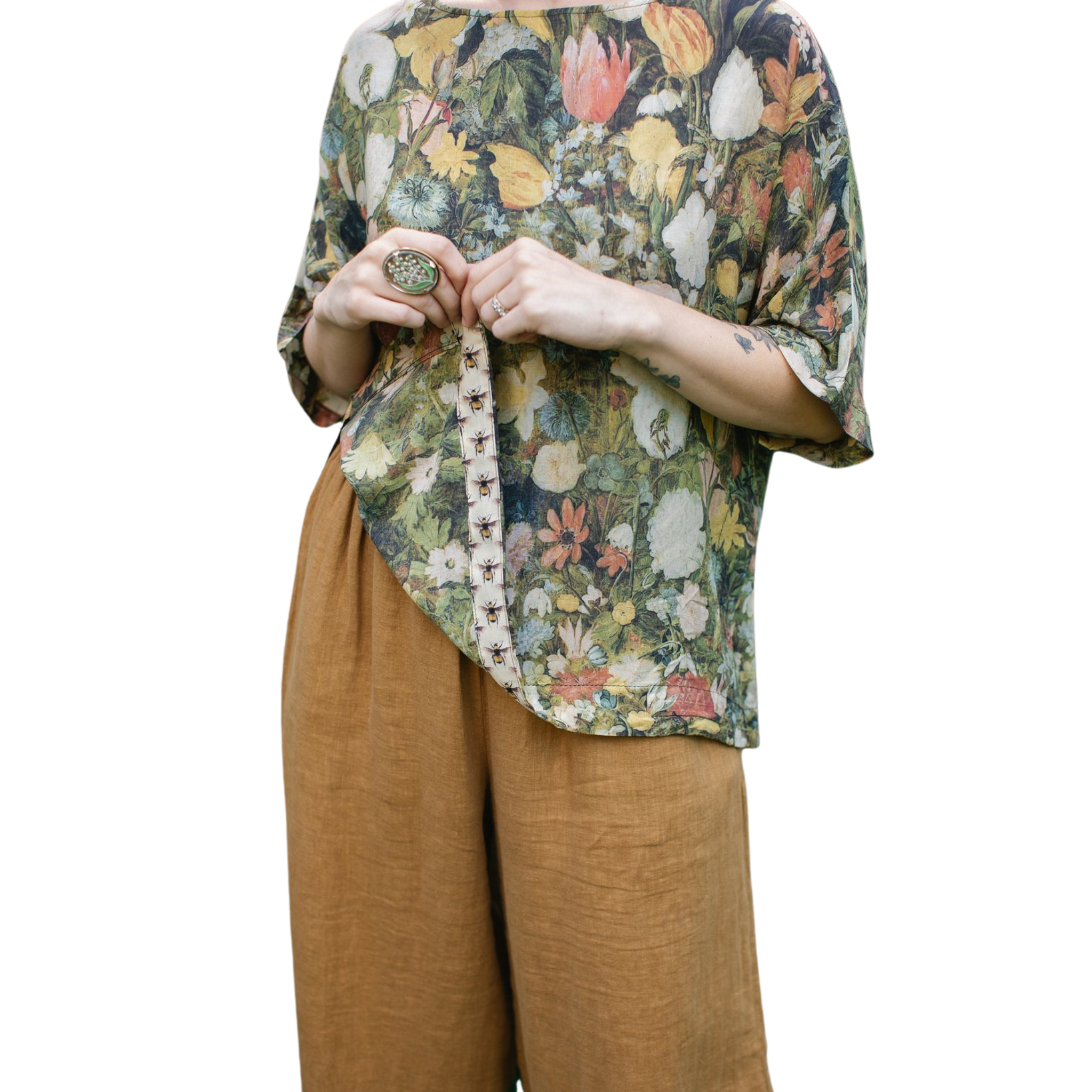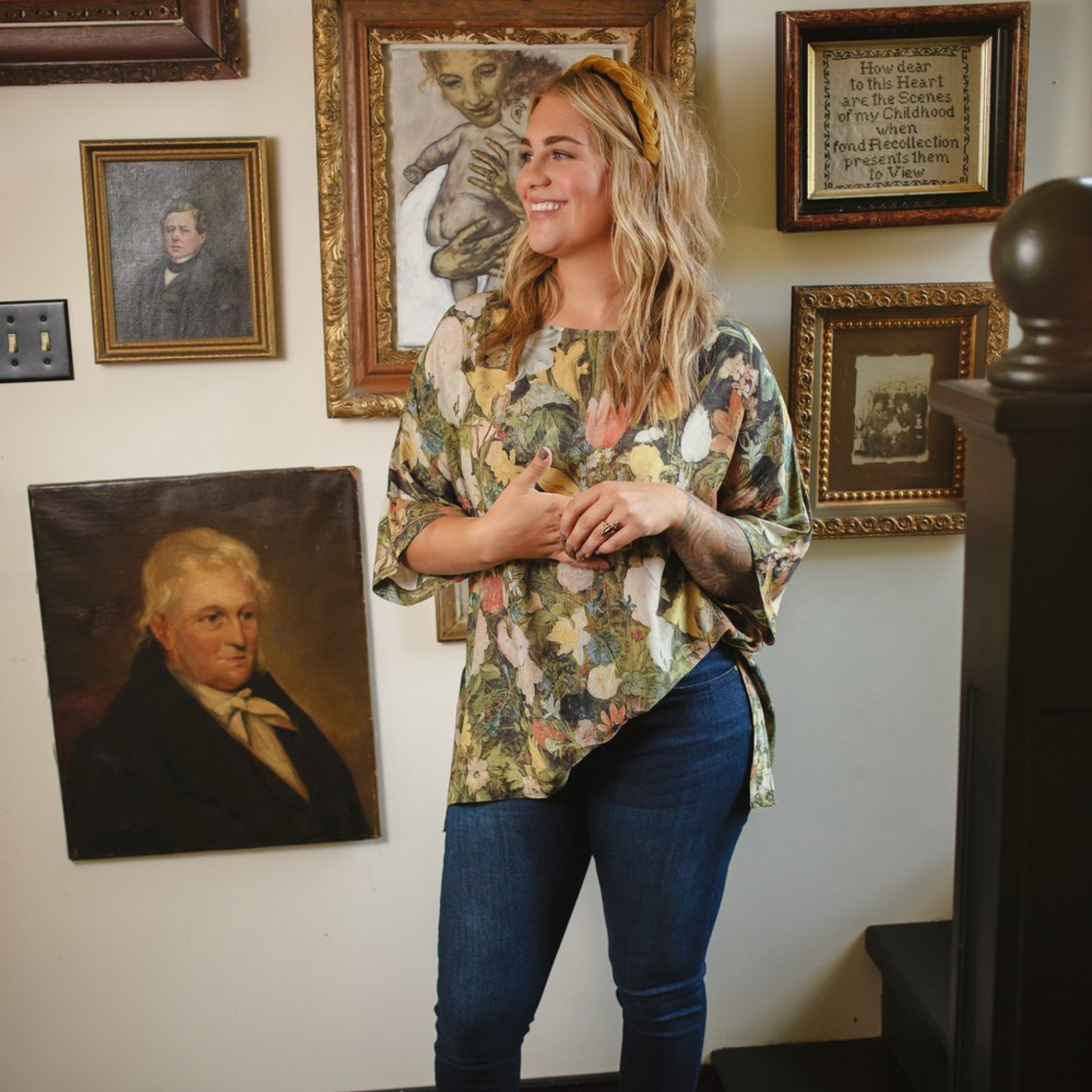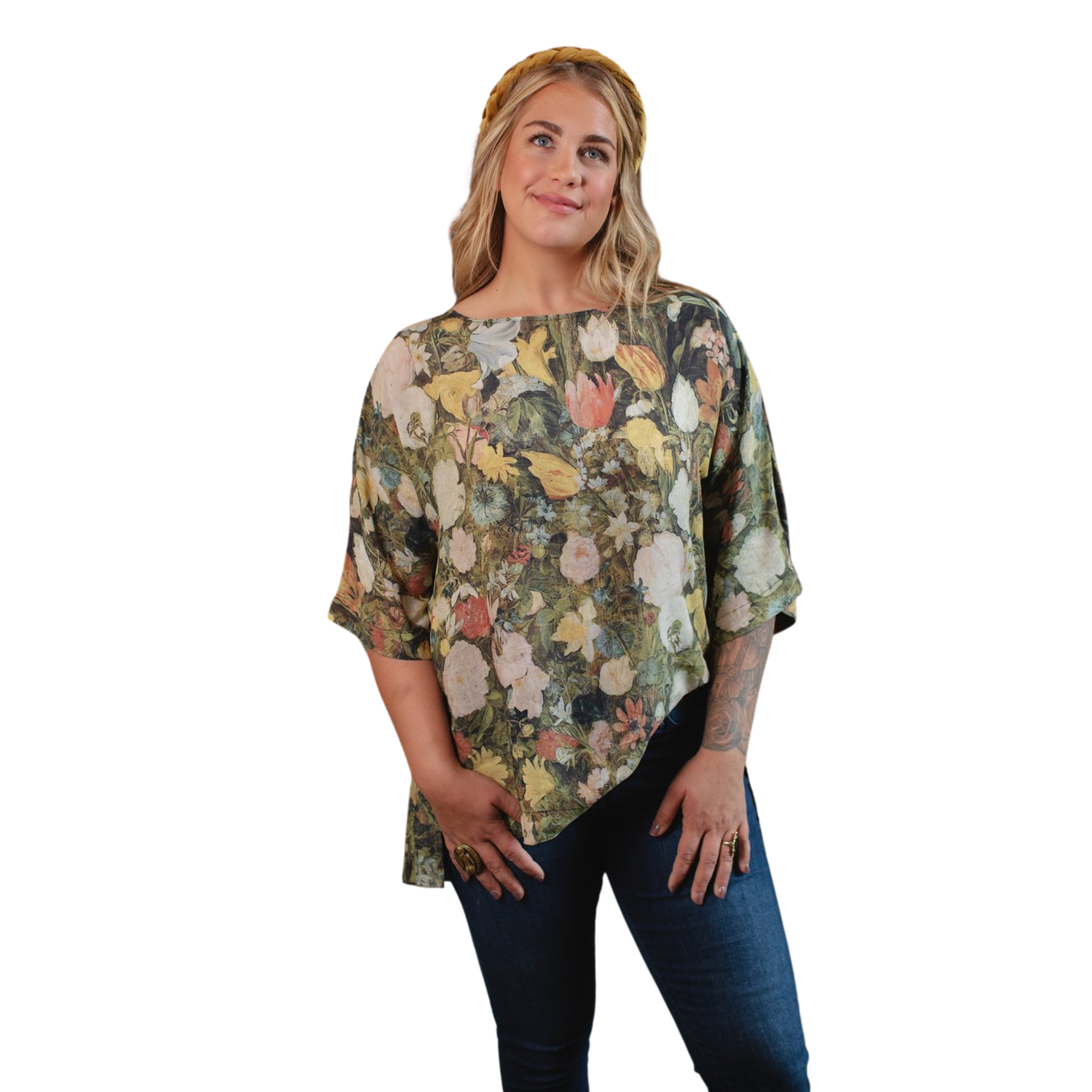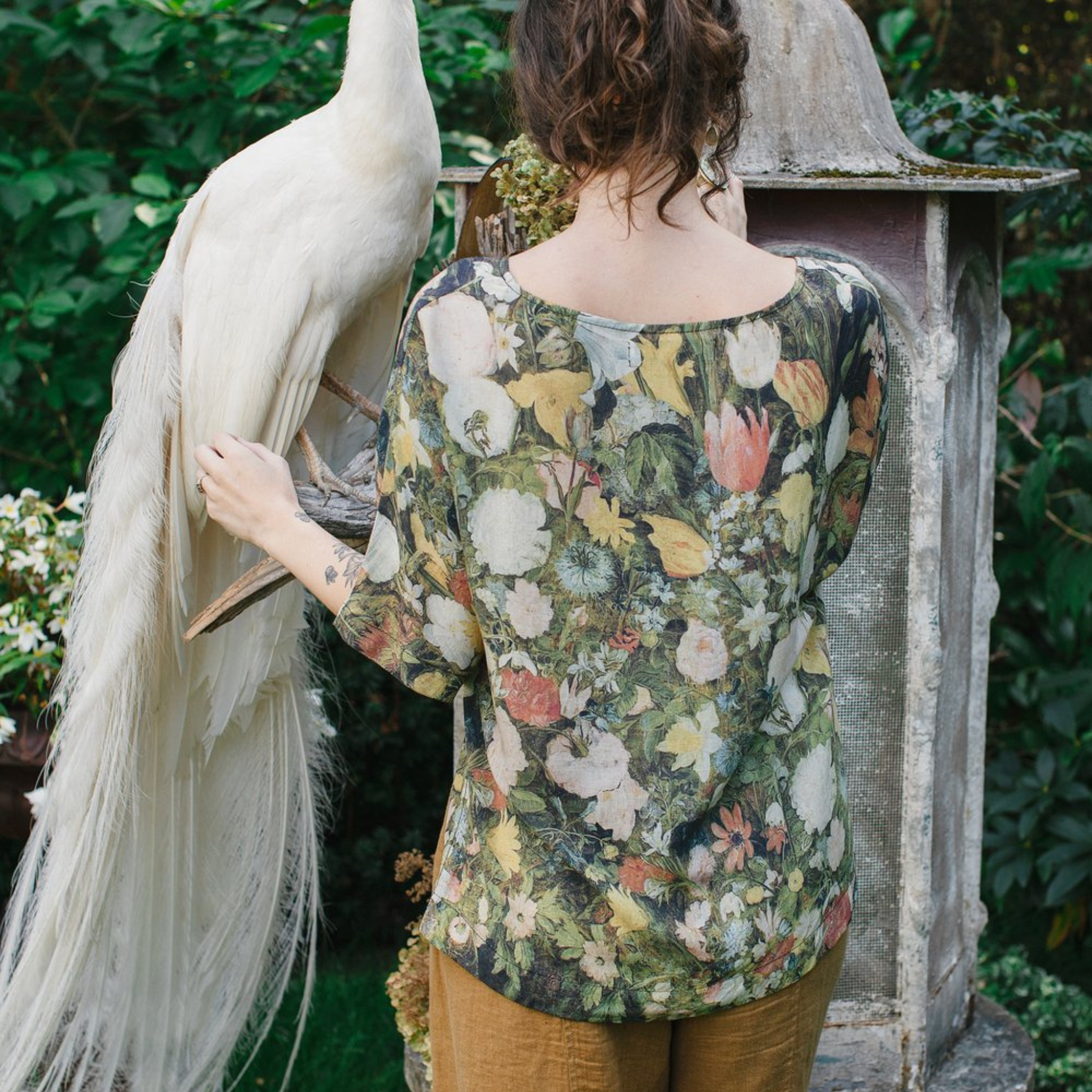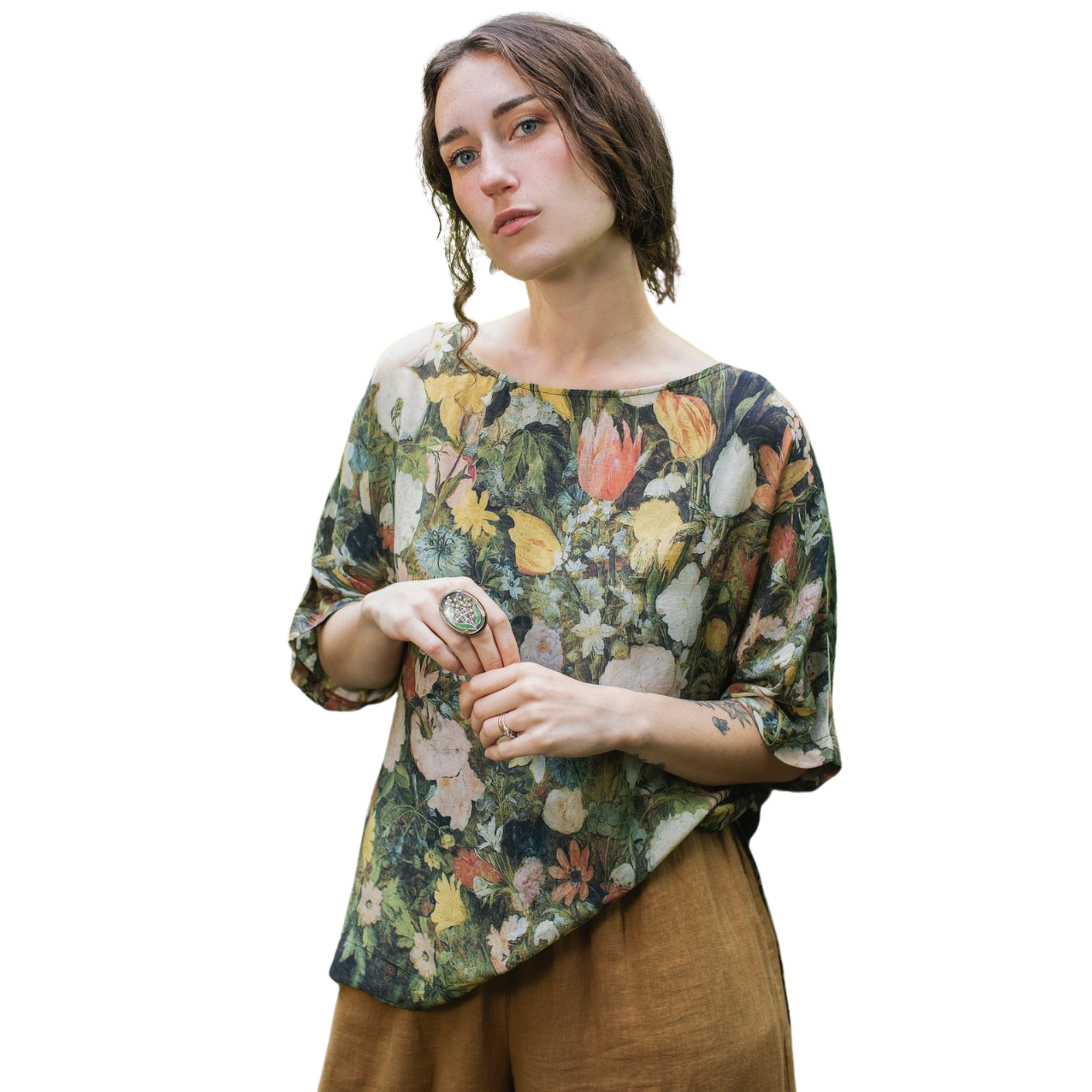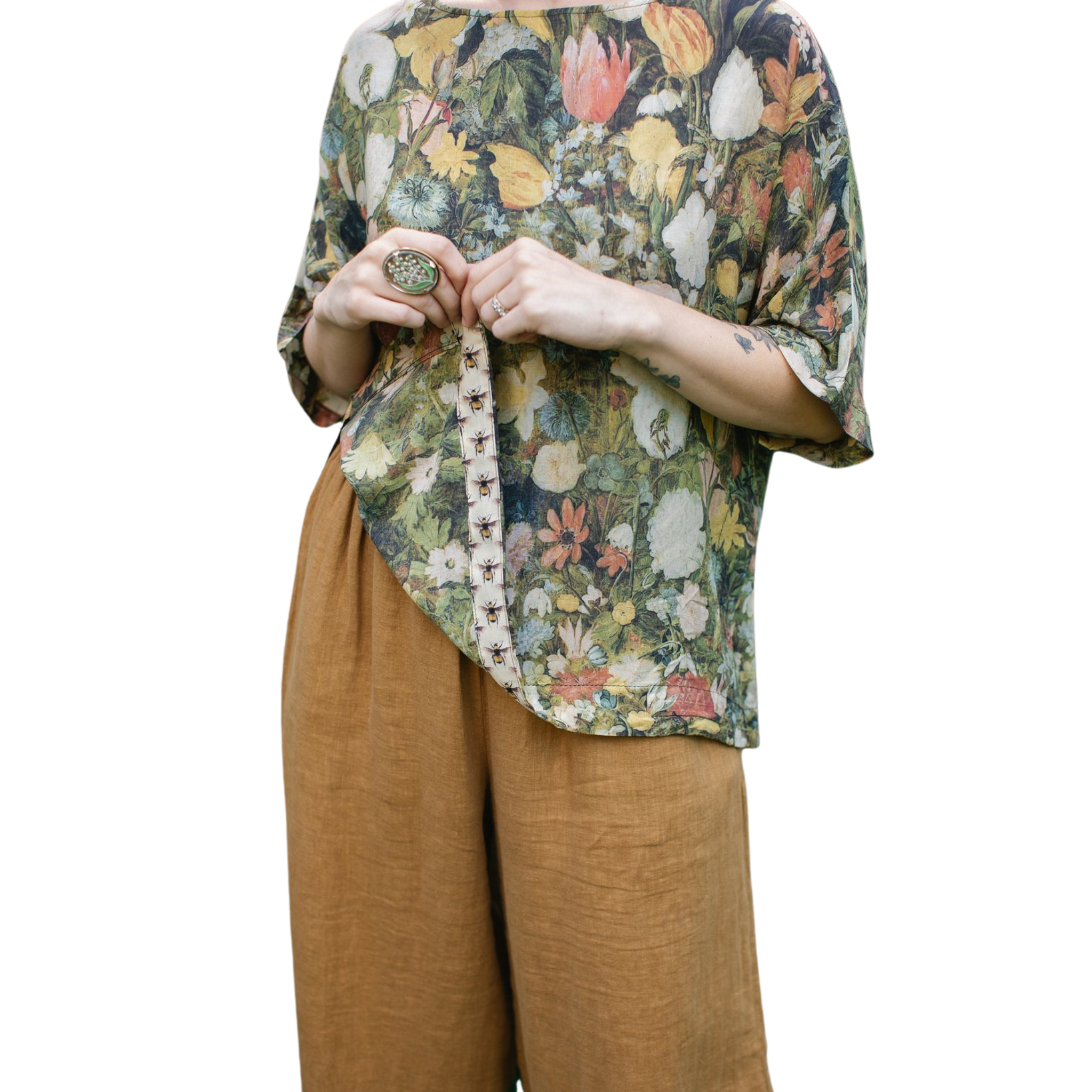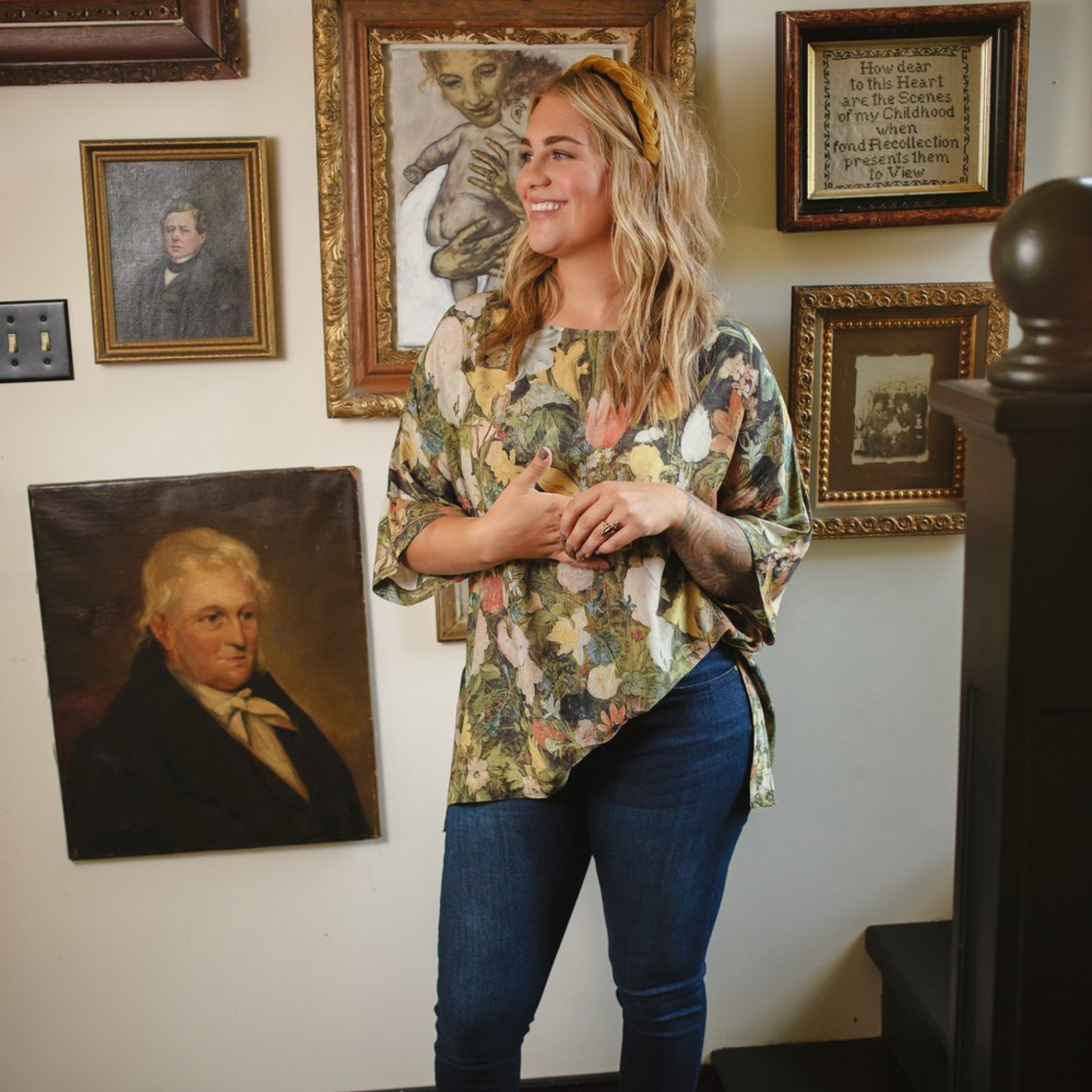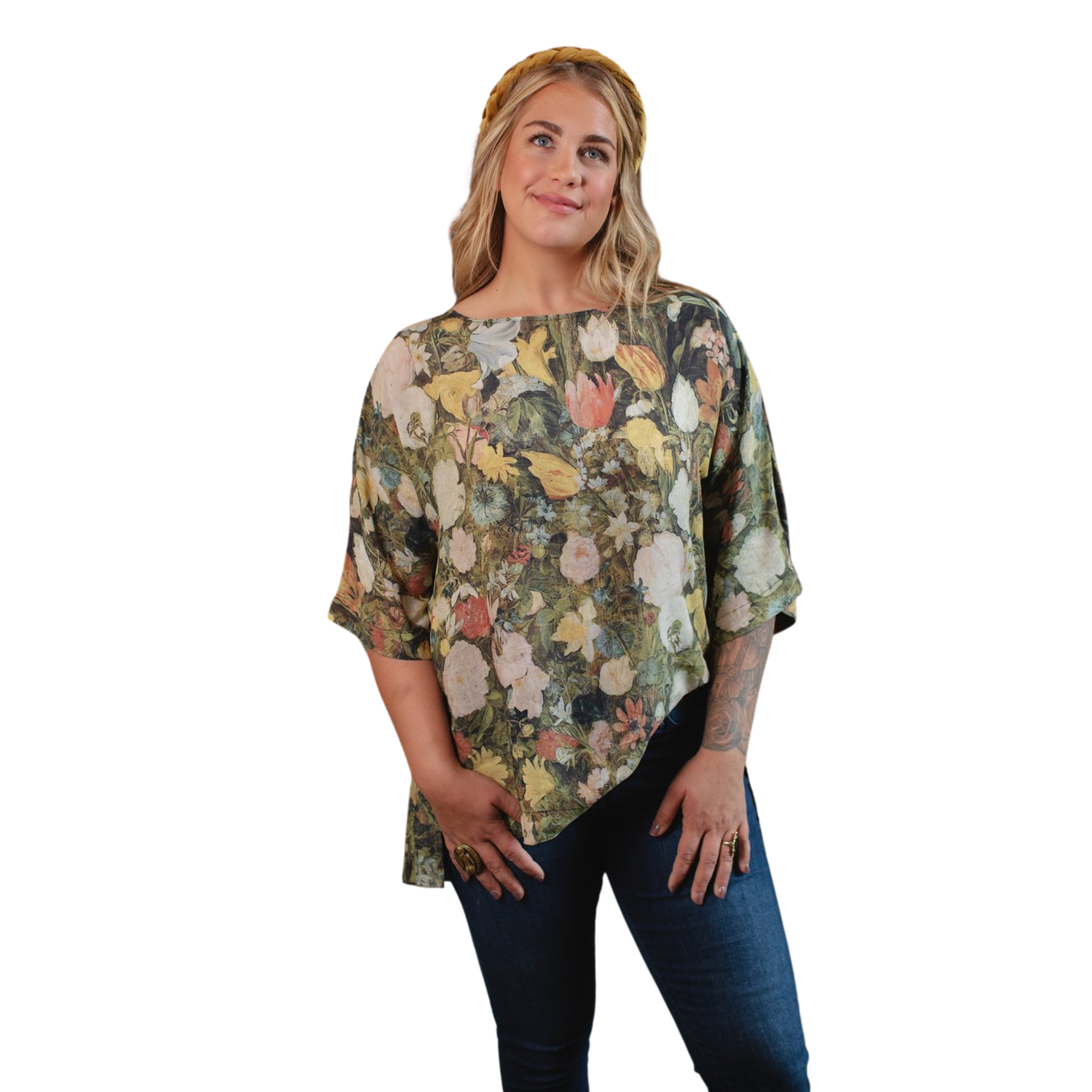 I Dream in Flowers Luxe Tee Shirt
This beautiful piece is a favourite creation from Market of Stars!  This luxe tee displays both a stunning array of colors, and a beautiful vintage flower print that features a painting from the 1600s by Jan Brueghel. The inside trim is a bumblebee print from a Victorian insect encyclopedia, and the colours work with so MANY pieces!  With a wide scoop neck, oversized fit, side slits, and light as air feel, it is the perfect item to wear with anything from jeans to a lovely skirt!  
S/M:  Width at the bust is 57cm, seam to seam.  Brunette model is wearing S/M.
L/XL:  Width at the bust is 63cm, seam to seam.  Blonde model is wearing L/XL.
100% Viscose from Bamboo/Wood
p.s. The fabric is absolutely lusciously soft!