FREE SHIPPING ON ORDERS OVER $200 CAD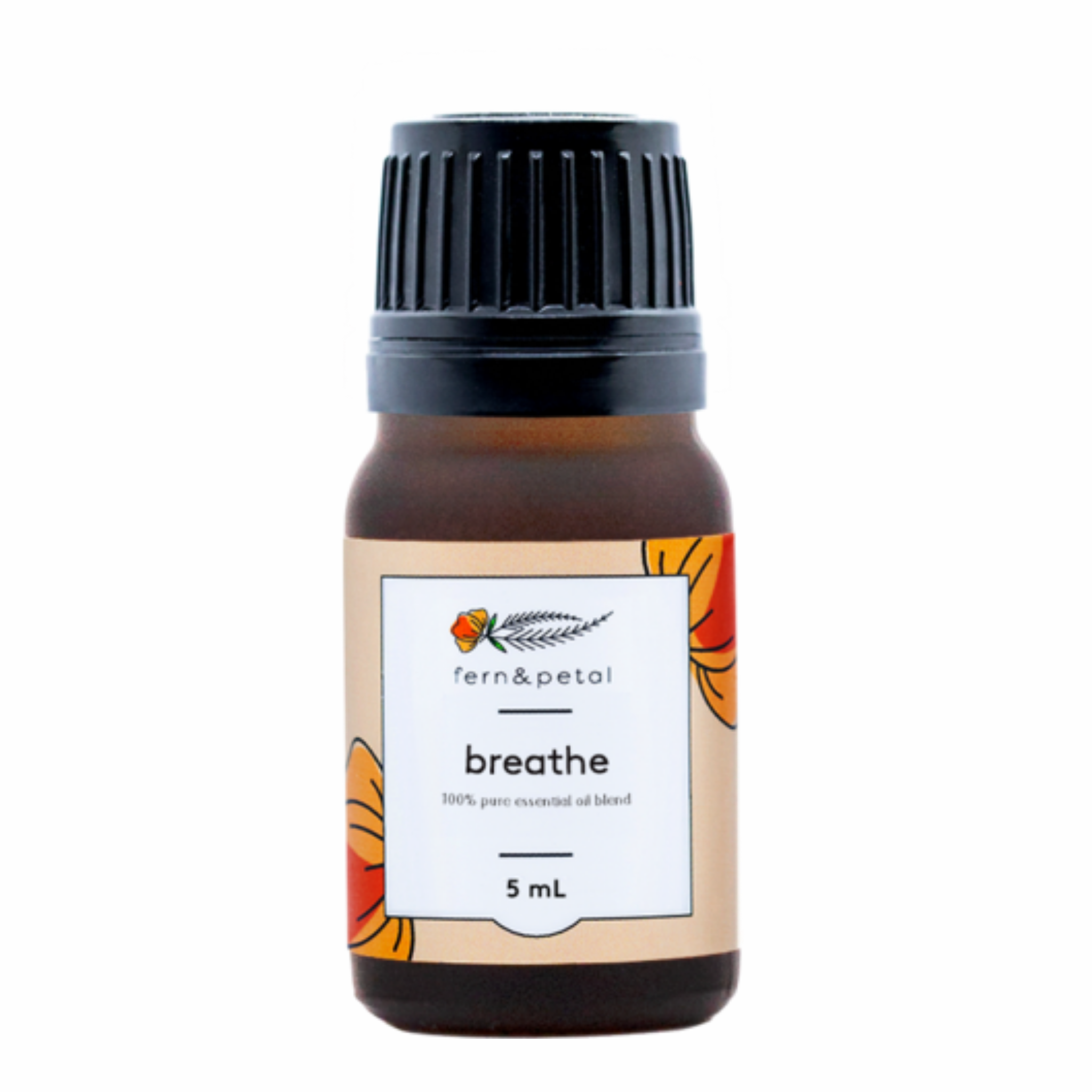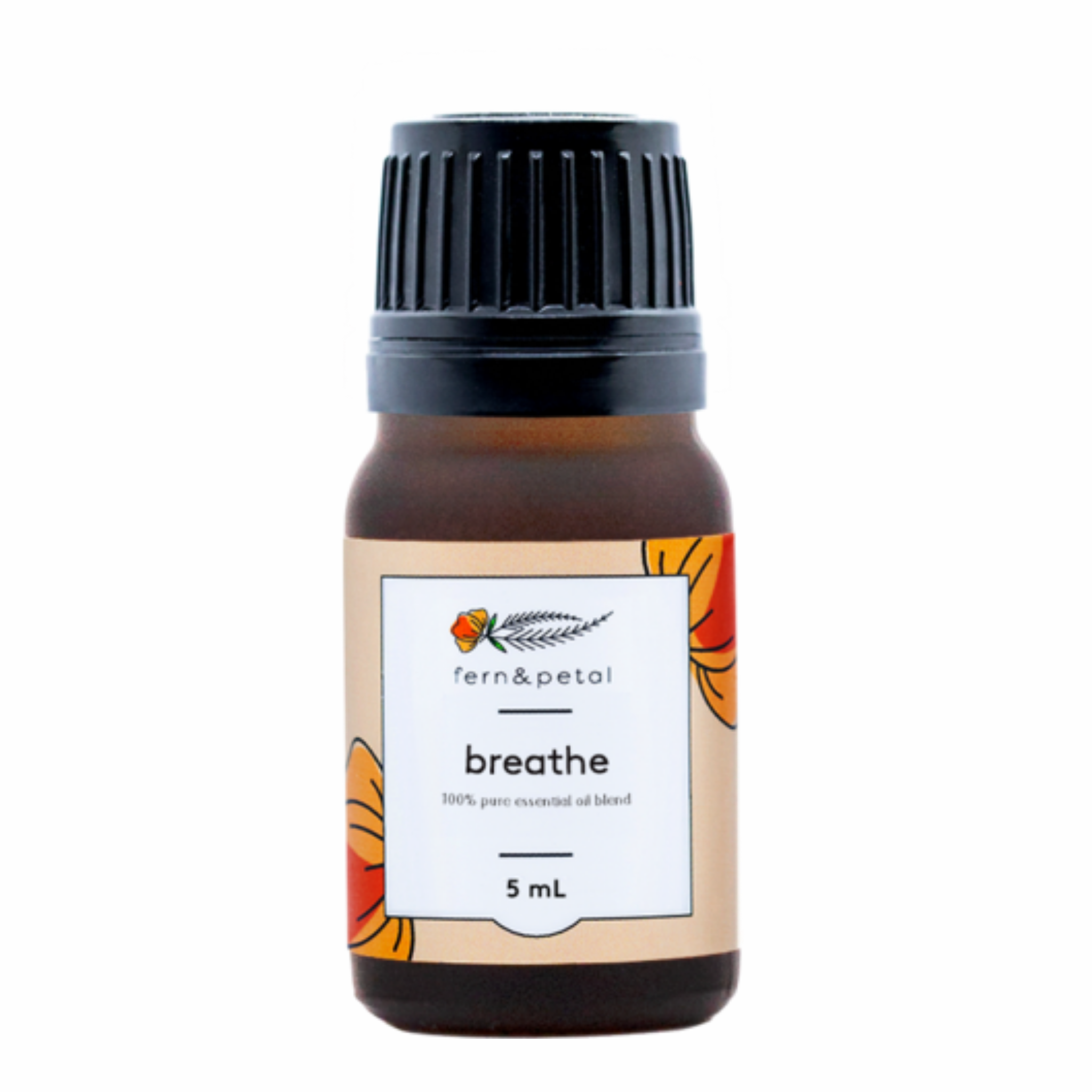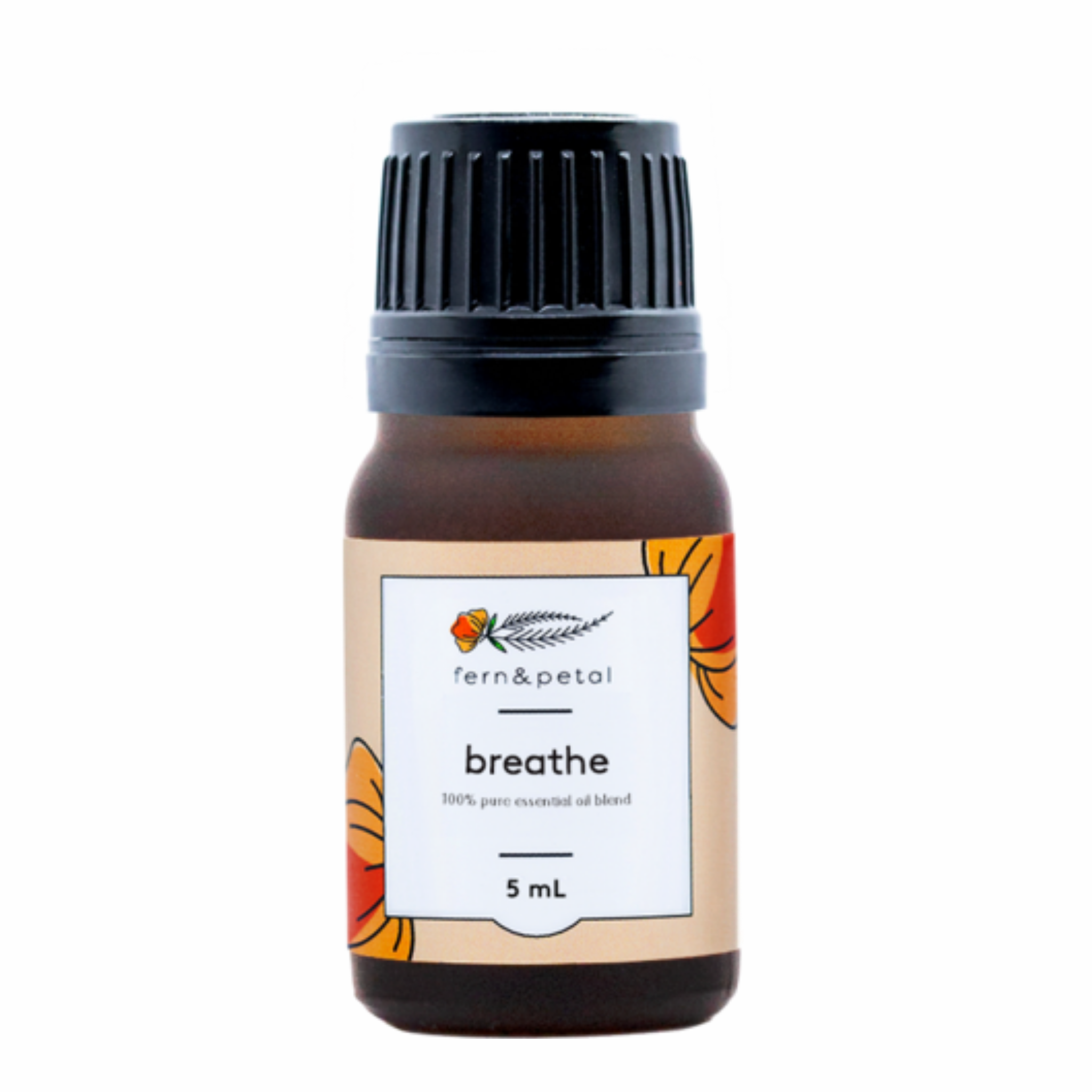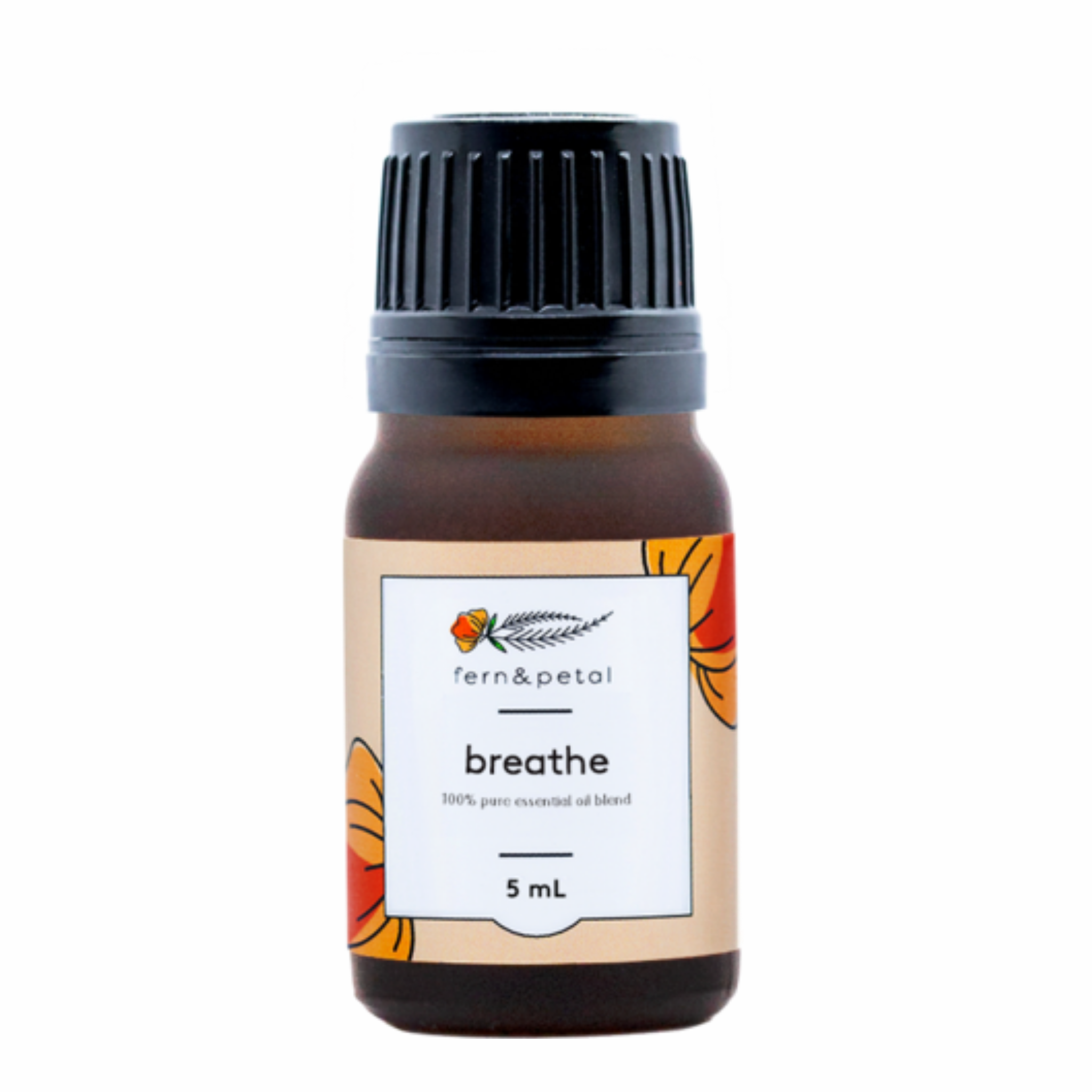 Breathe Essential Oil Blend
Breathe in relief with this essential oil blend!
Eucalyptus: A woodsy top note oil that helps relax and clear your mind. Also relieves cold & cough symptoms making you feel refreshed and energized.
Lemon: A citrus top note oil that energizes the body and mind.
Rosemary: A herbal middle note oil that can boost your mental energy and help you de-stress.
Lavender: A herbal/floral middle note oil that calms nerves, reduces anxiety and headaches and works as a natural sleep aid.
Peppermint: A fresh herbal middle/top note oil that cools, refreshes, and helps reduce muscle aches and pains.
100% Pure Steam Distilled Essential Oils
Bottled in Vancouver, BC