FREE SHIPPING ON ORDERS OVER $200 CAD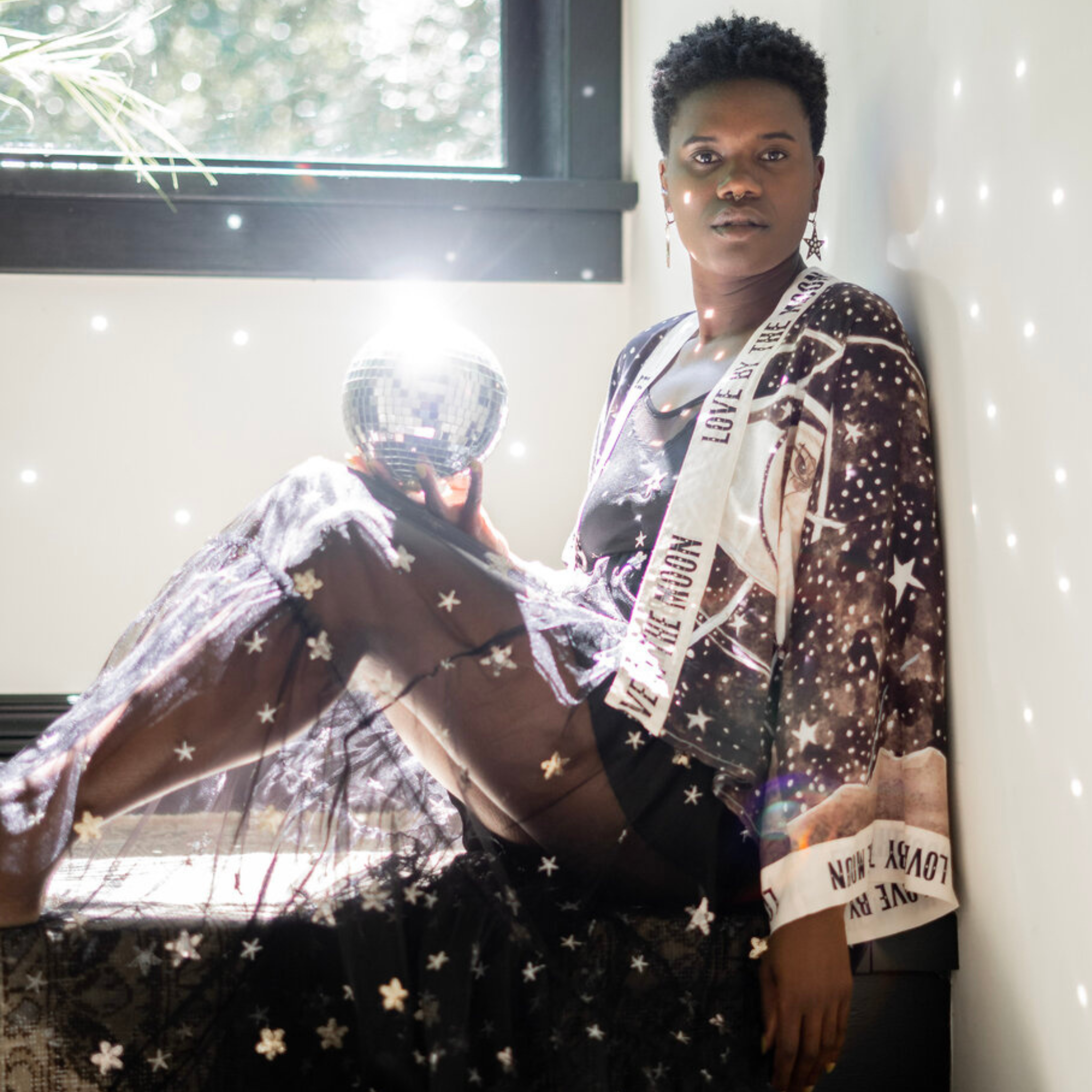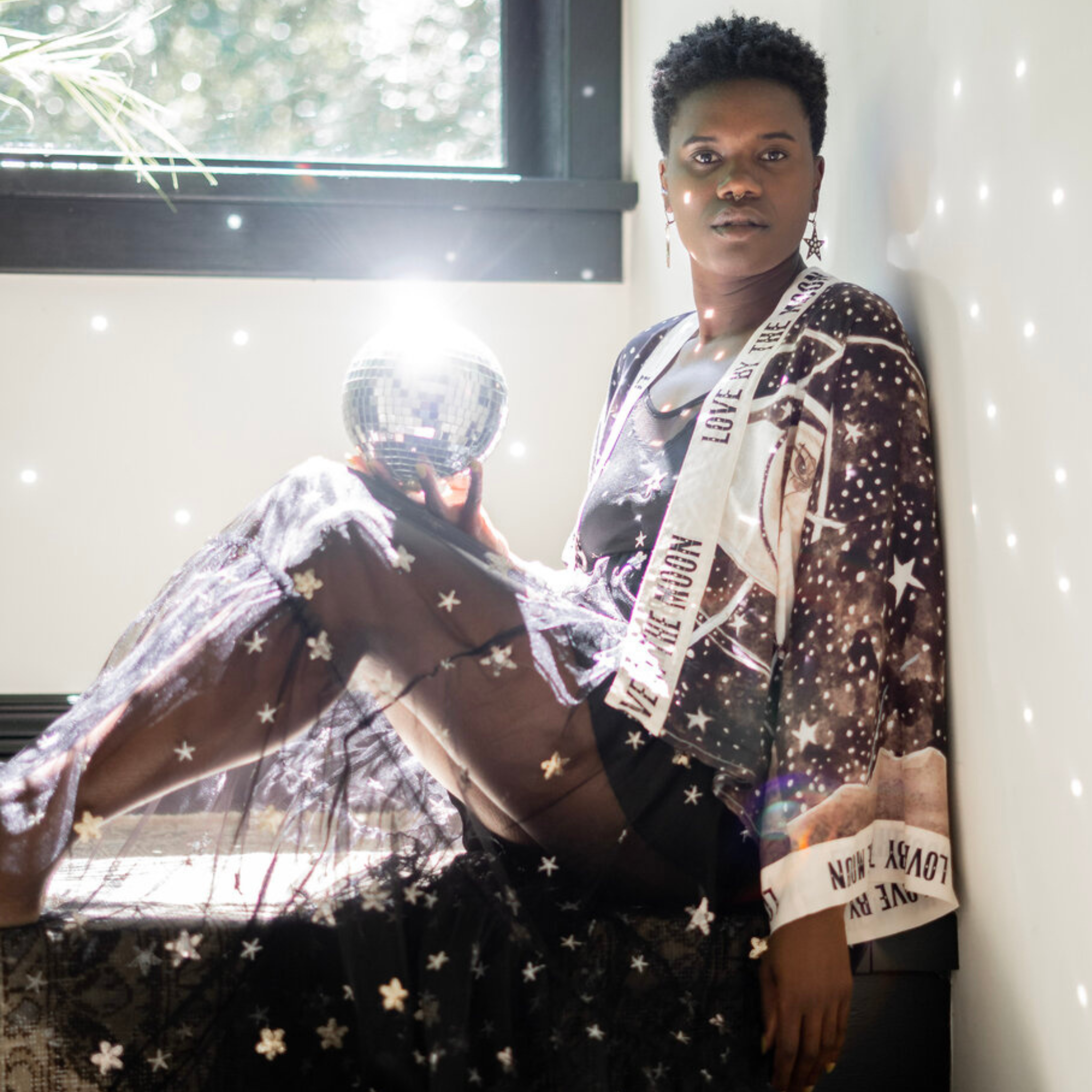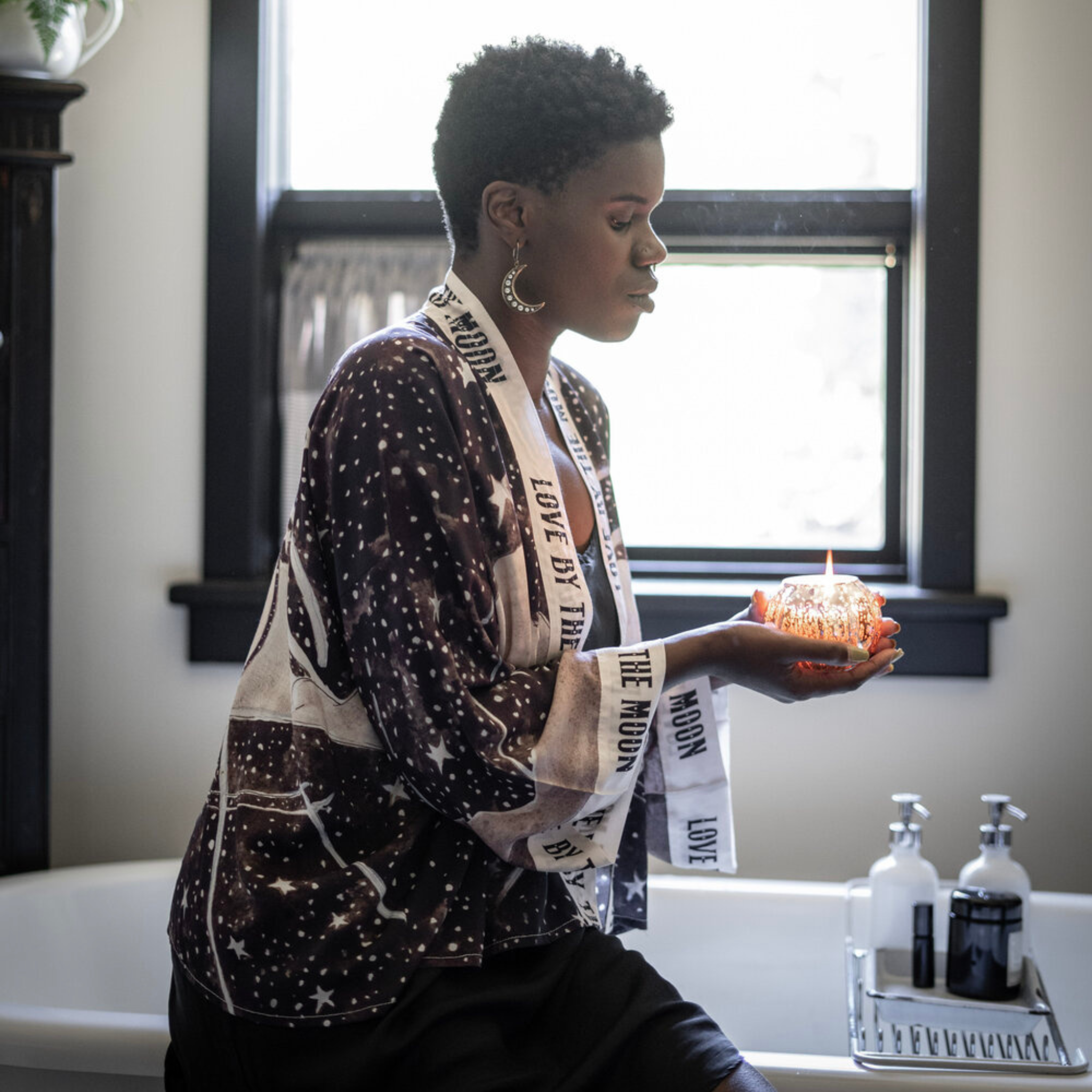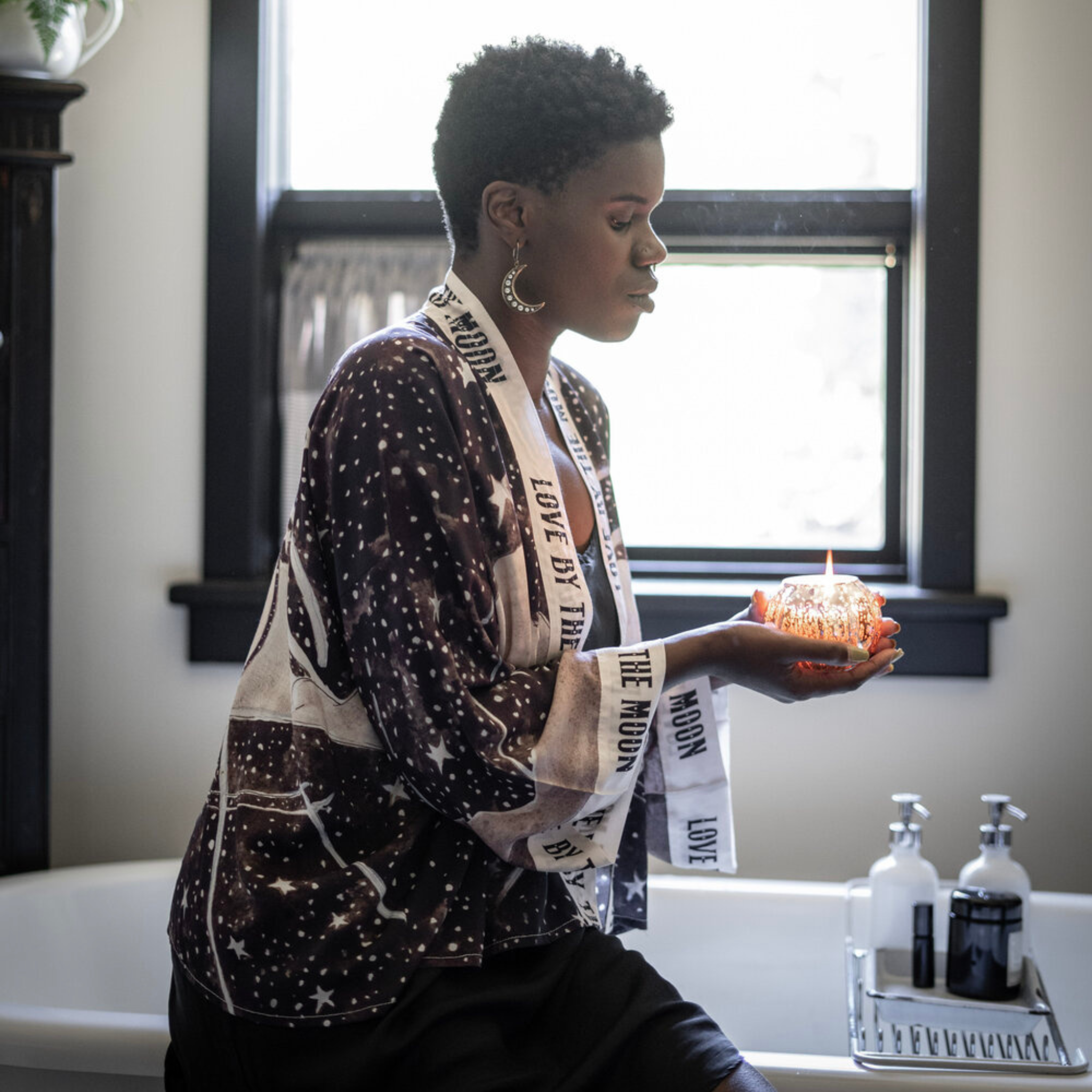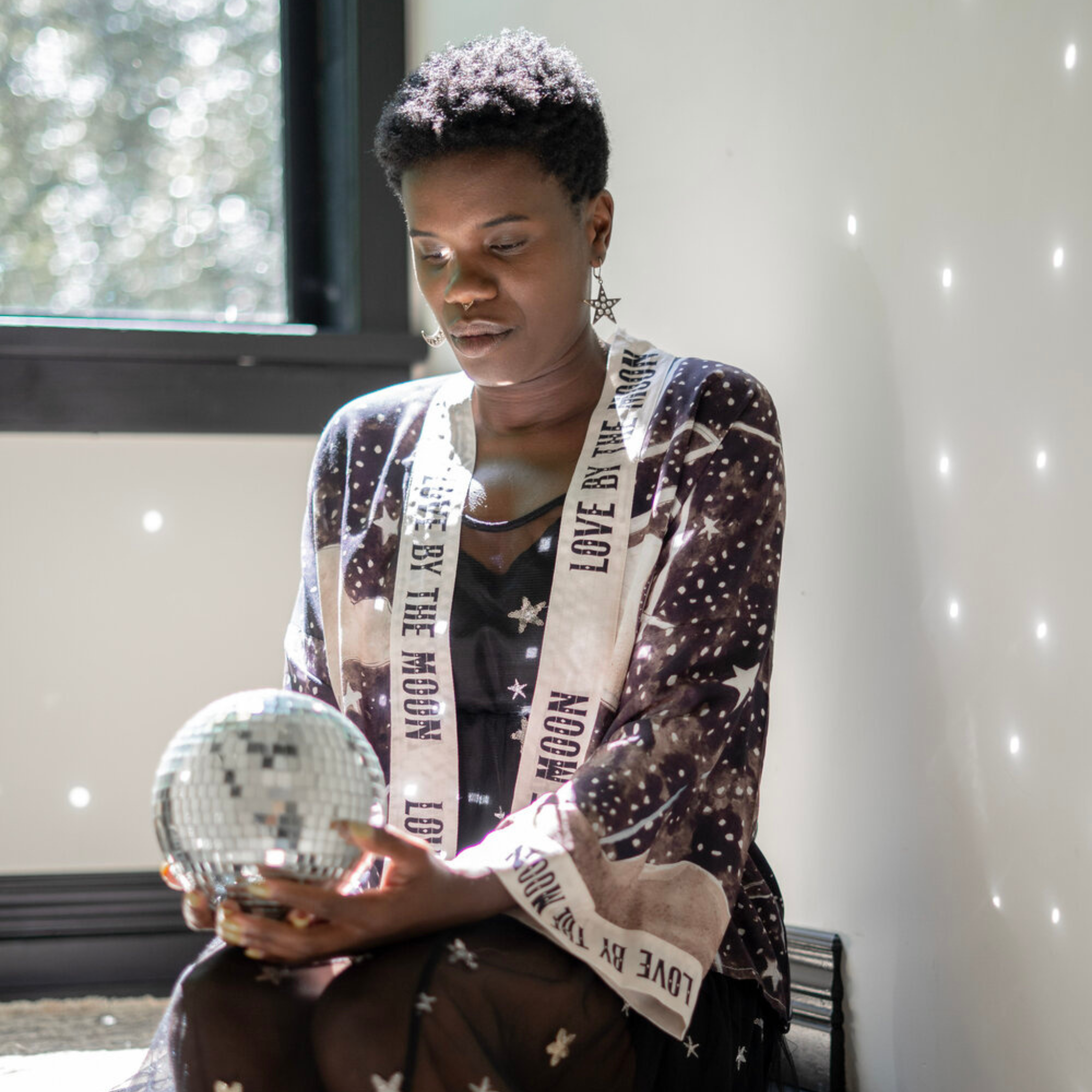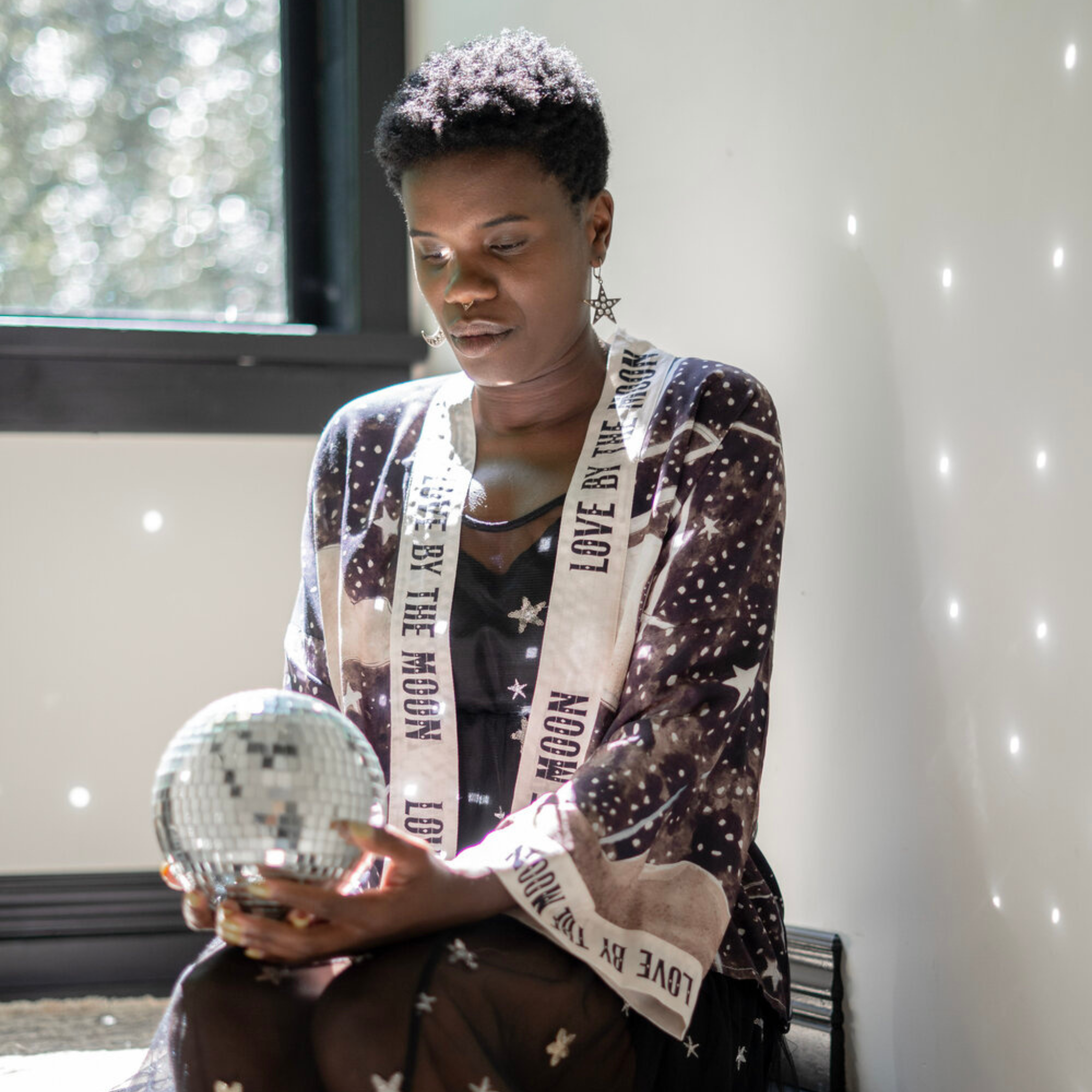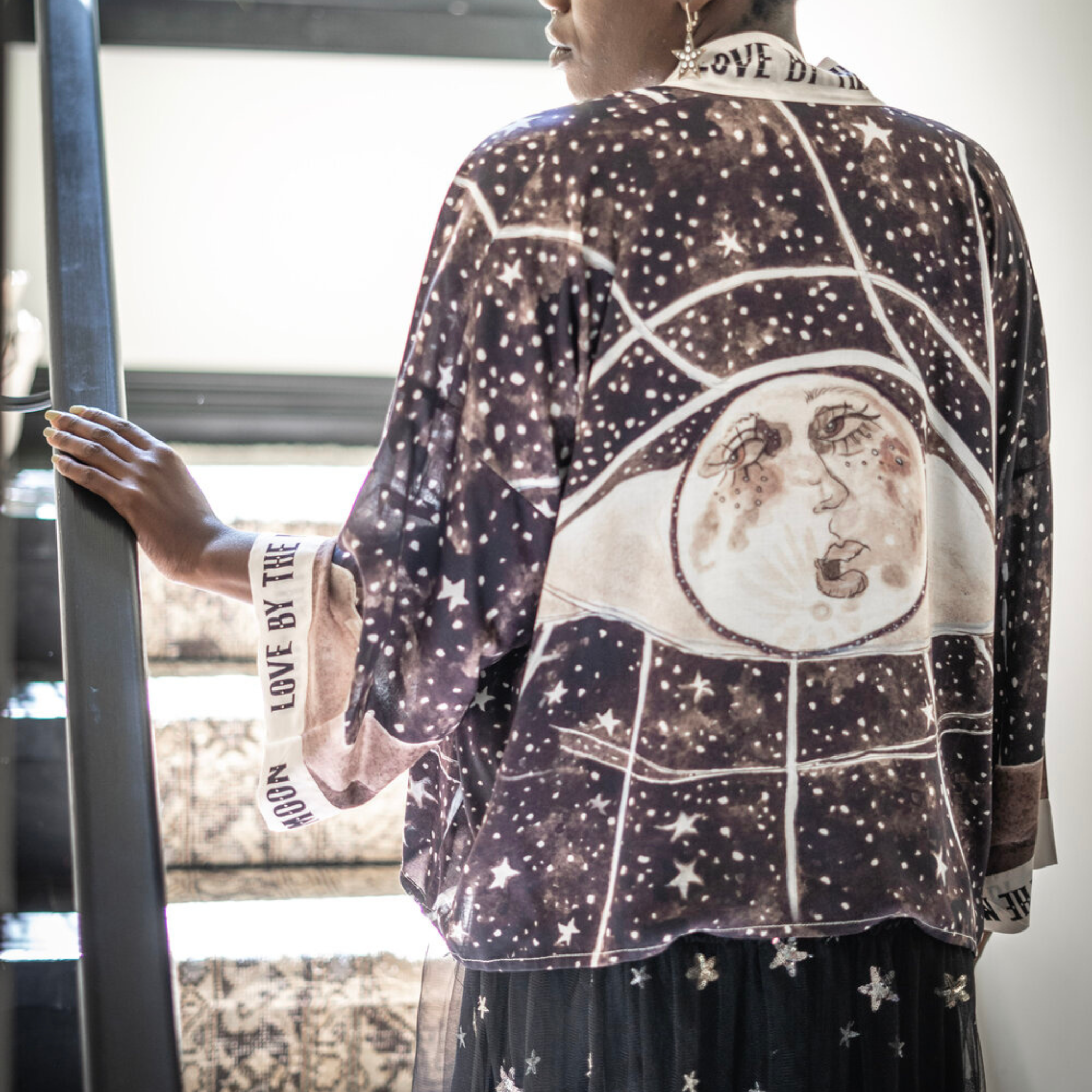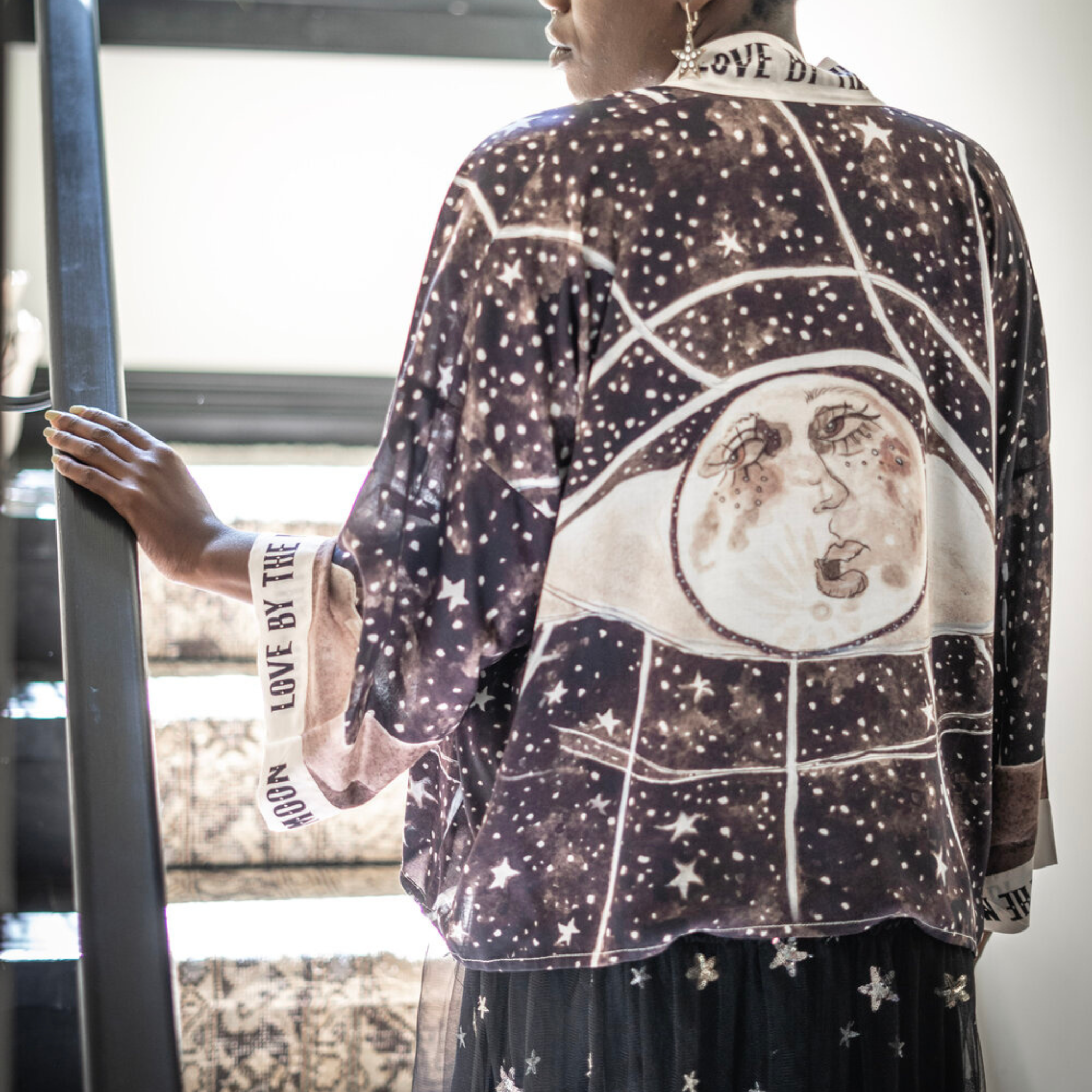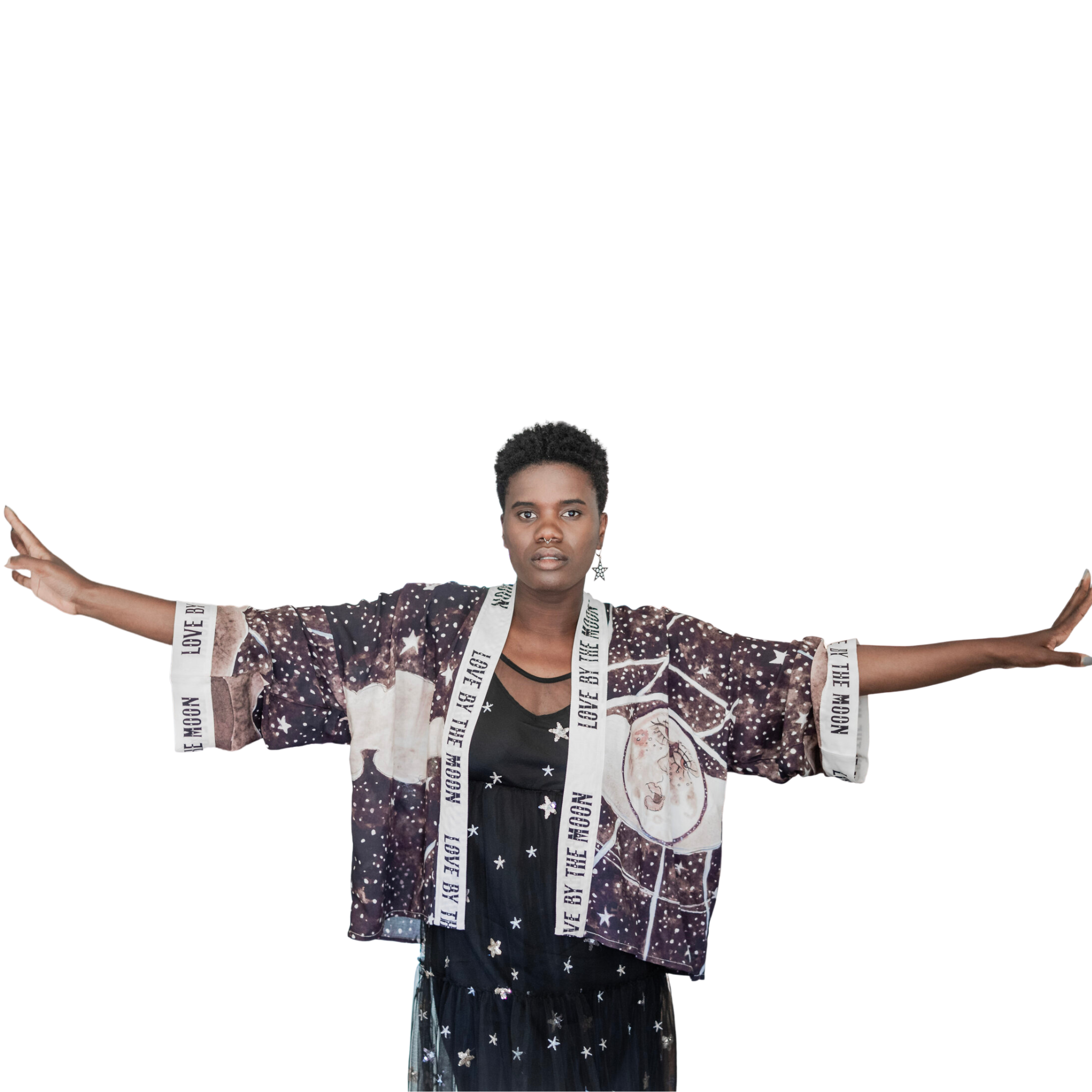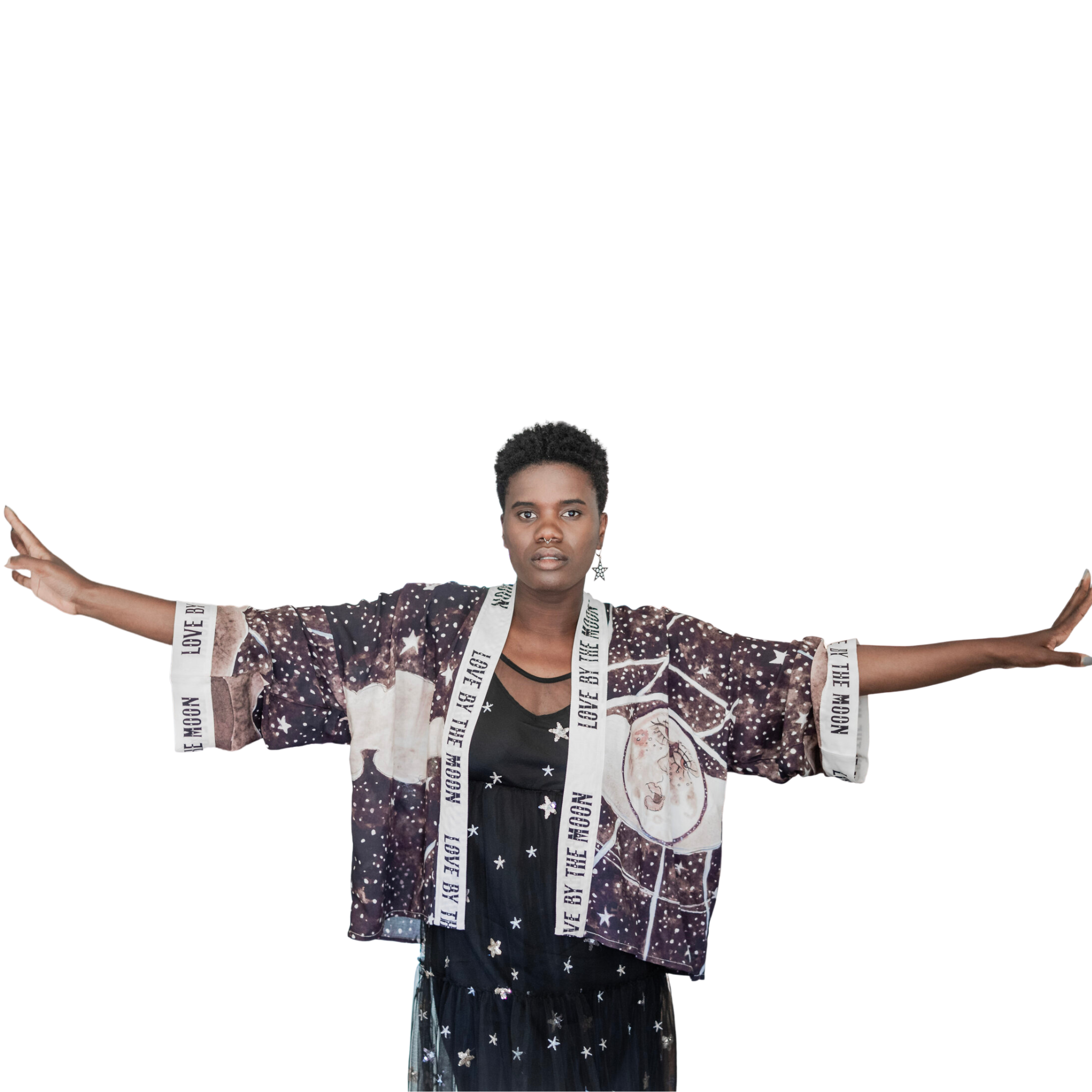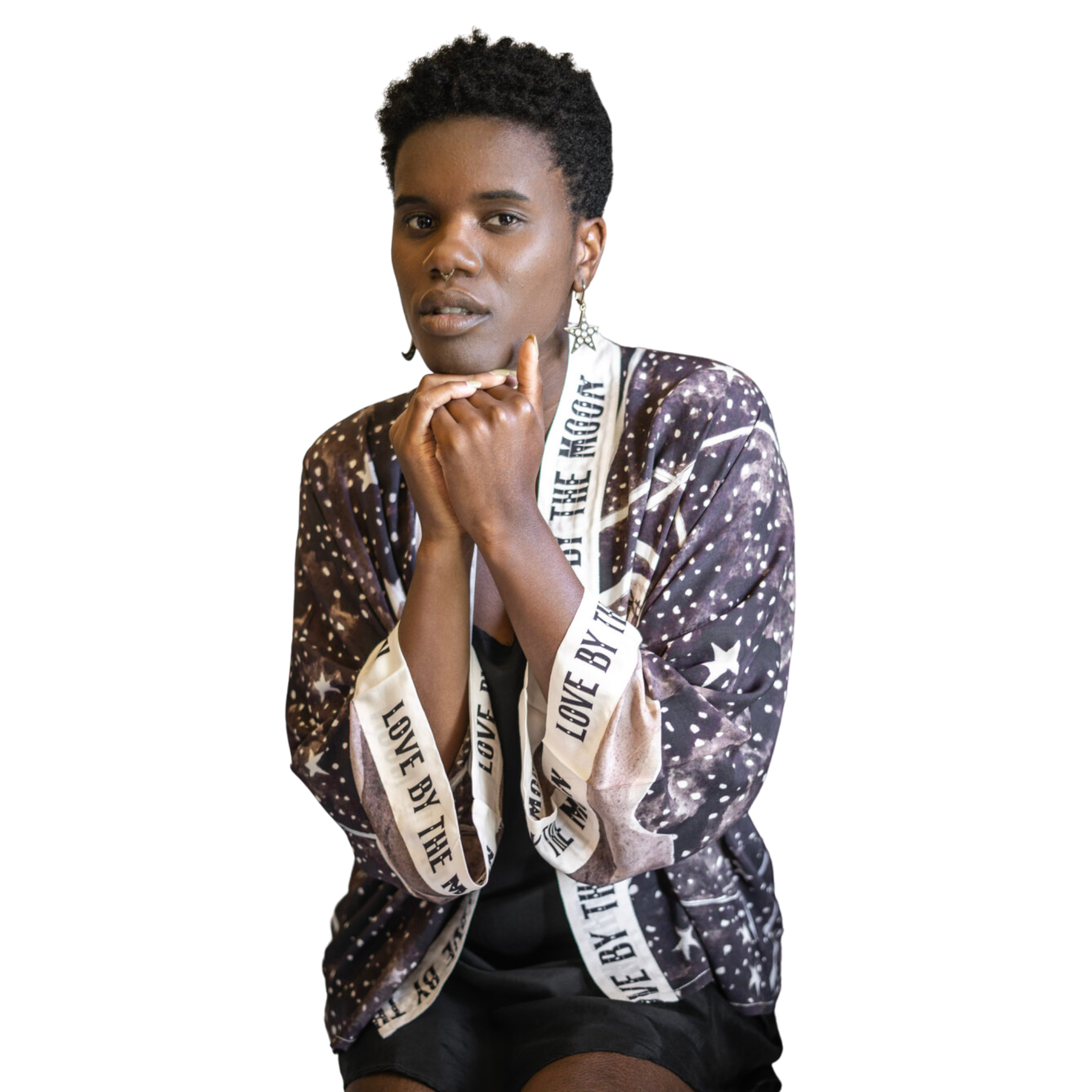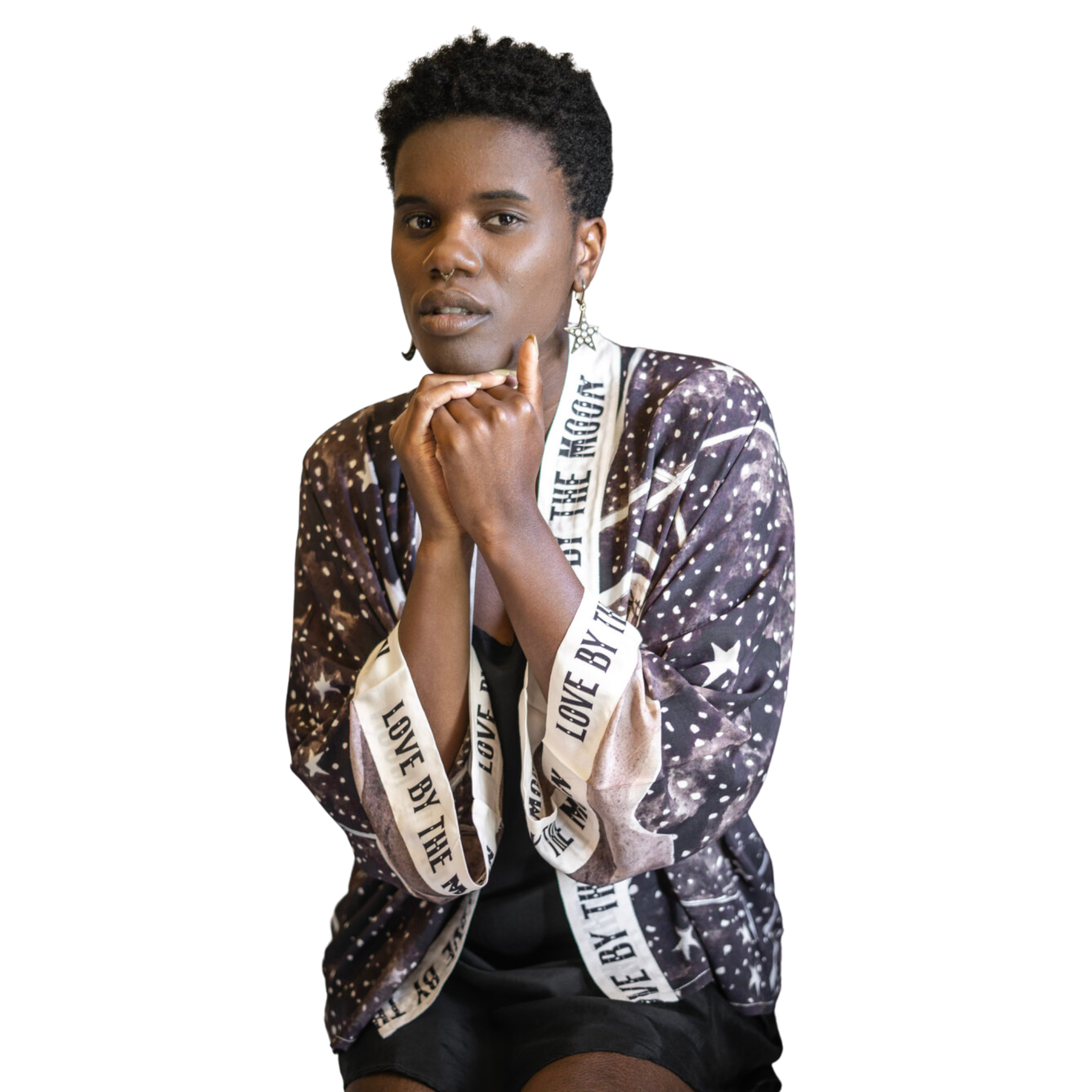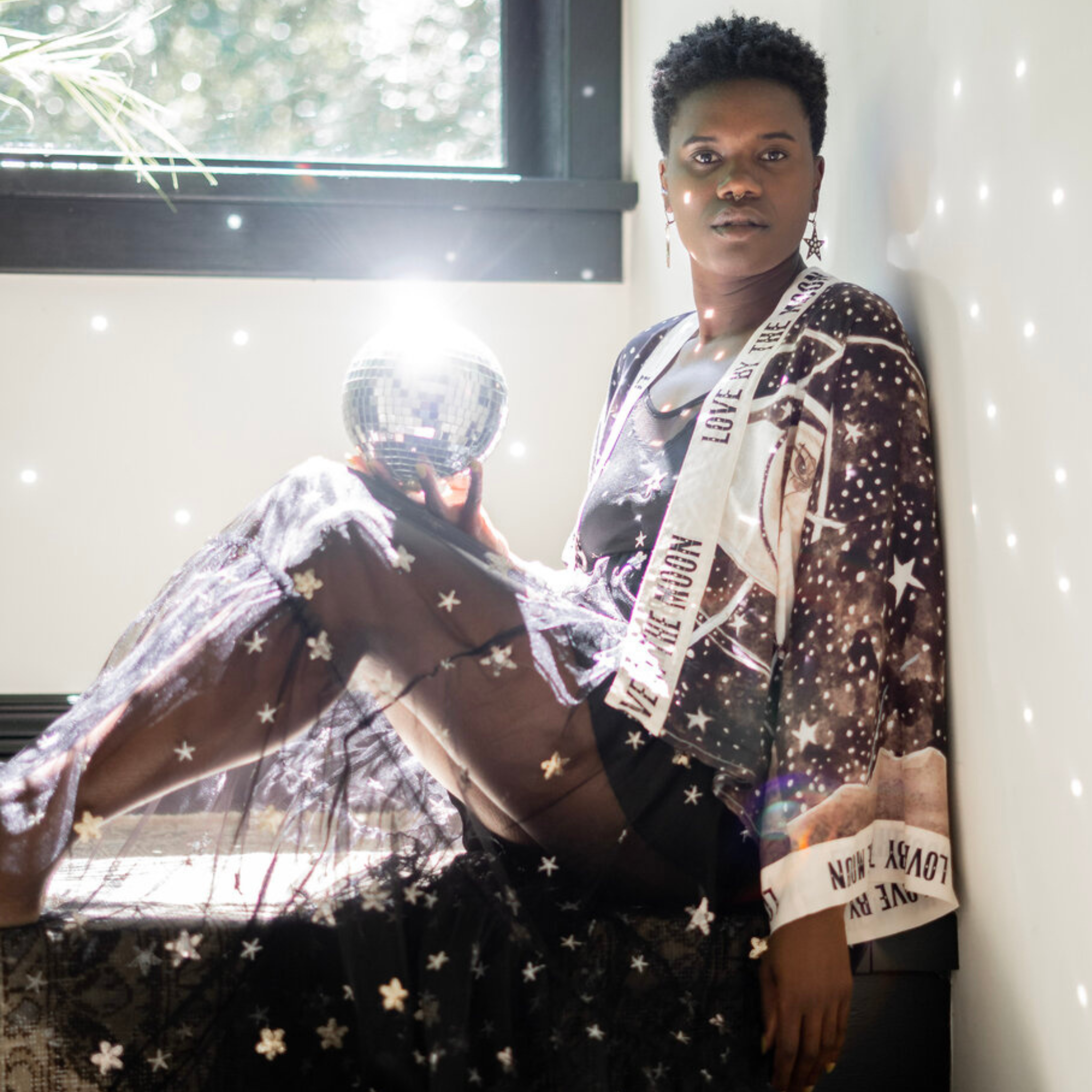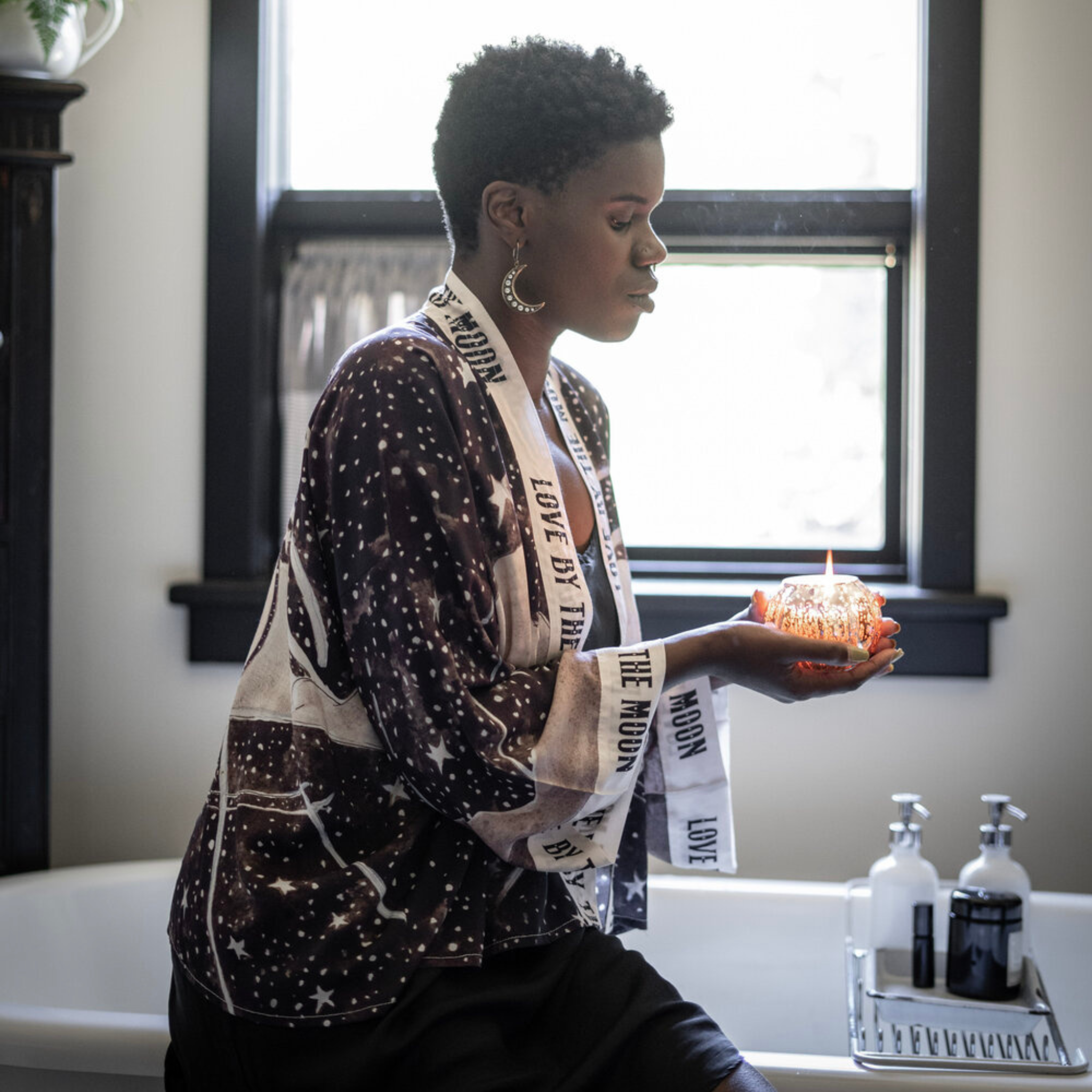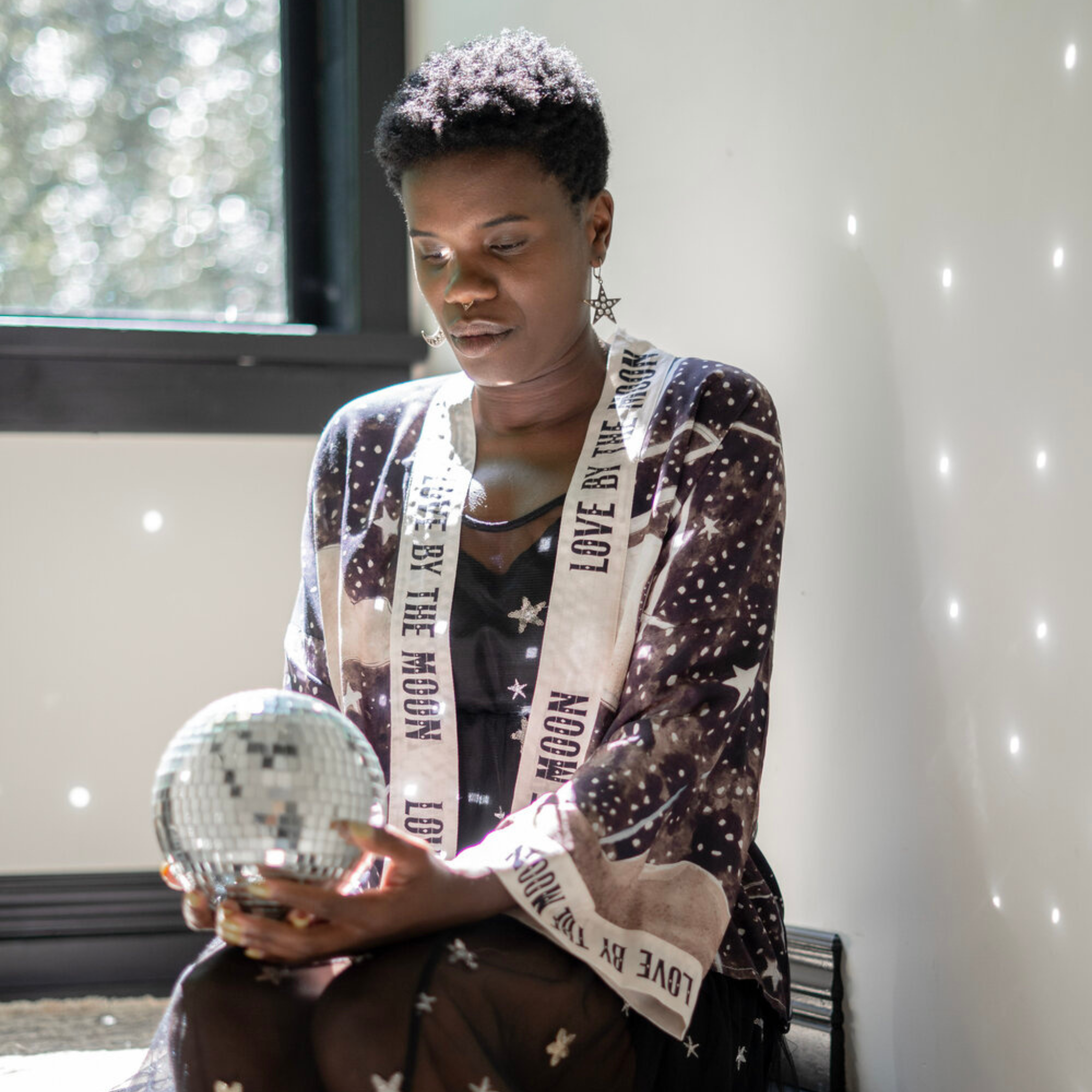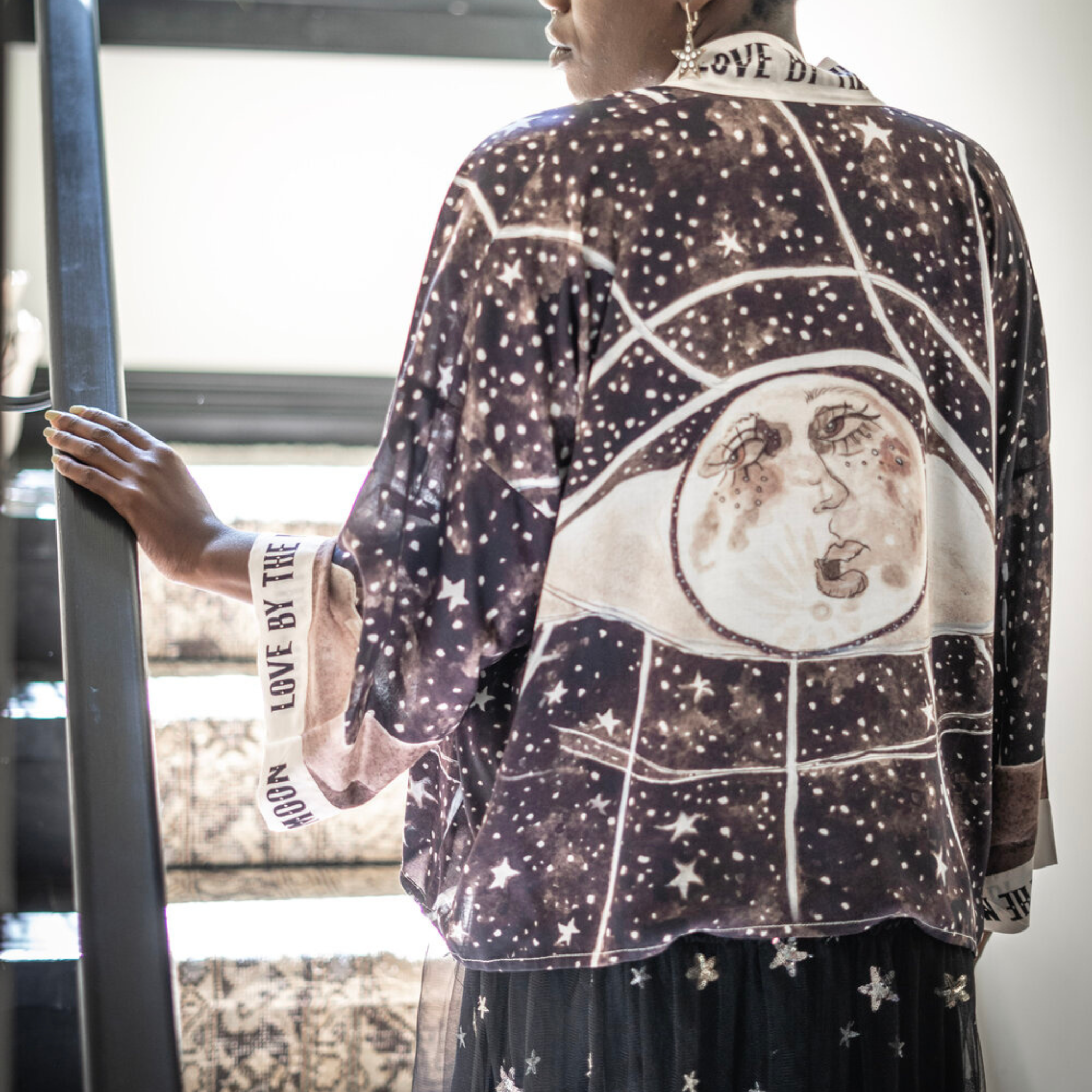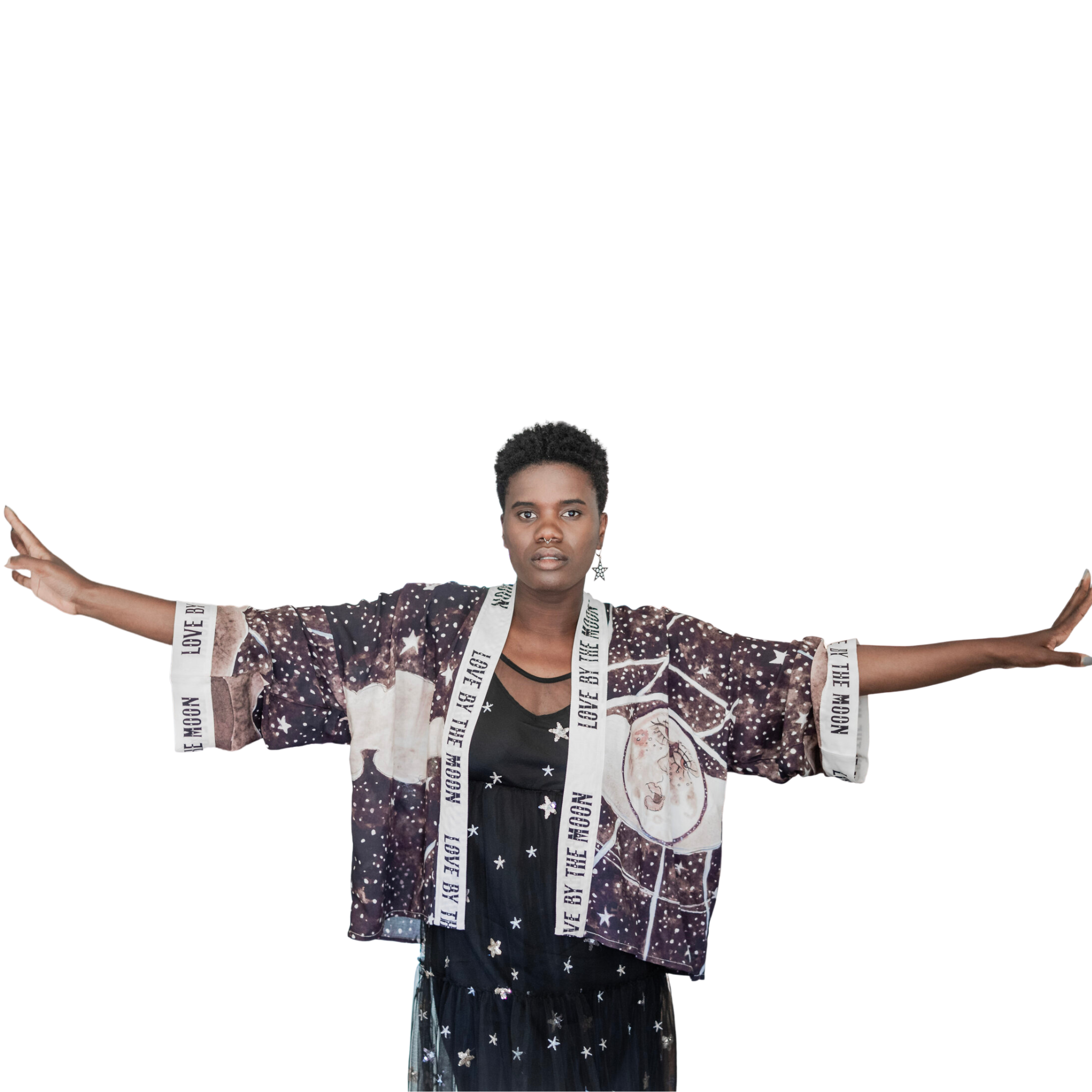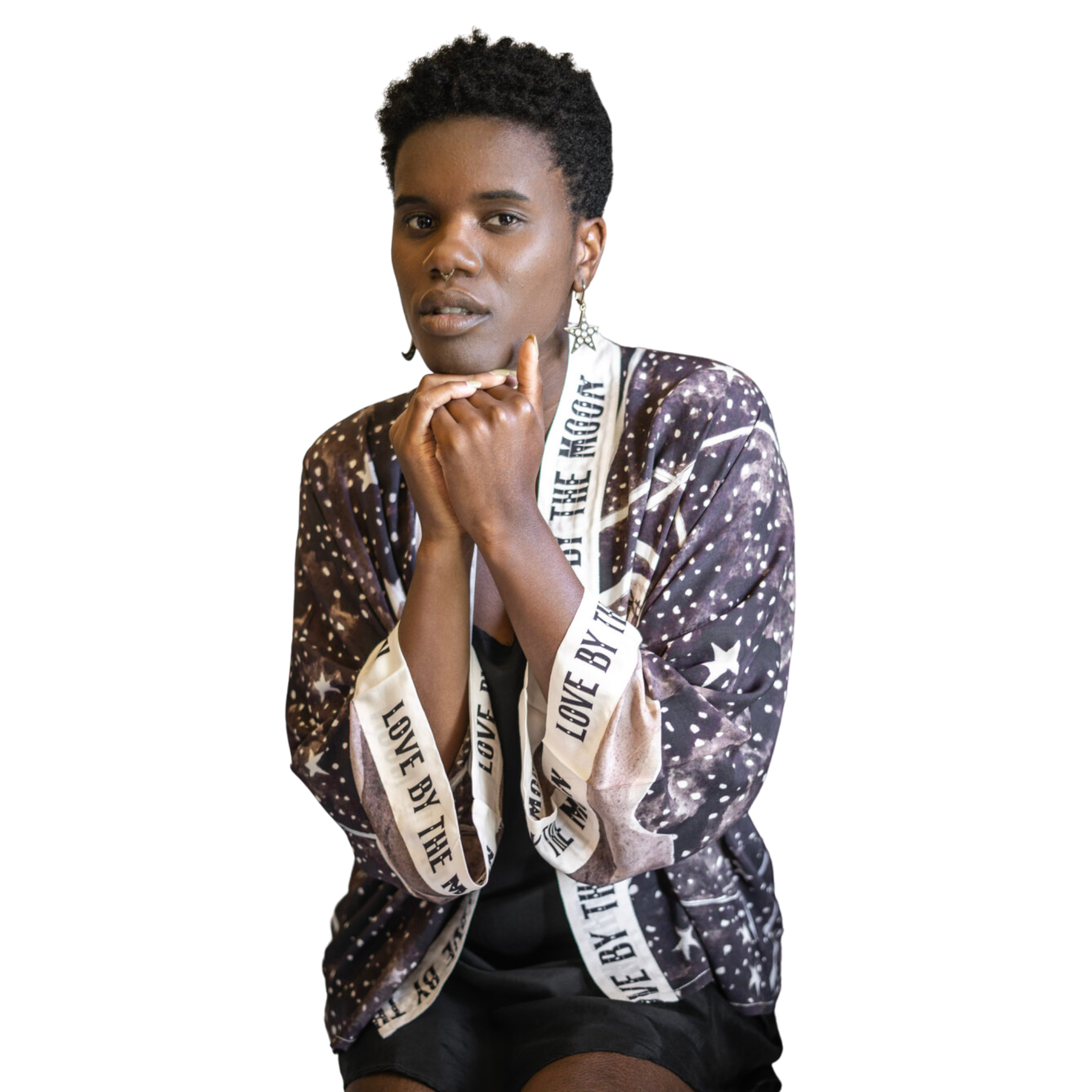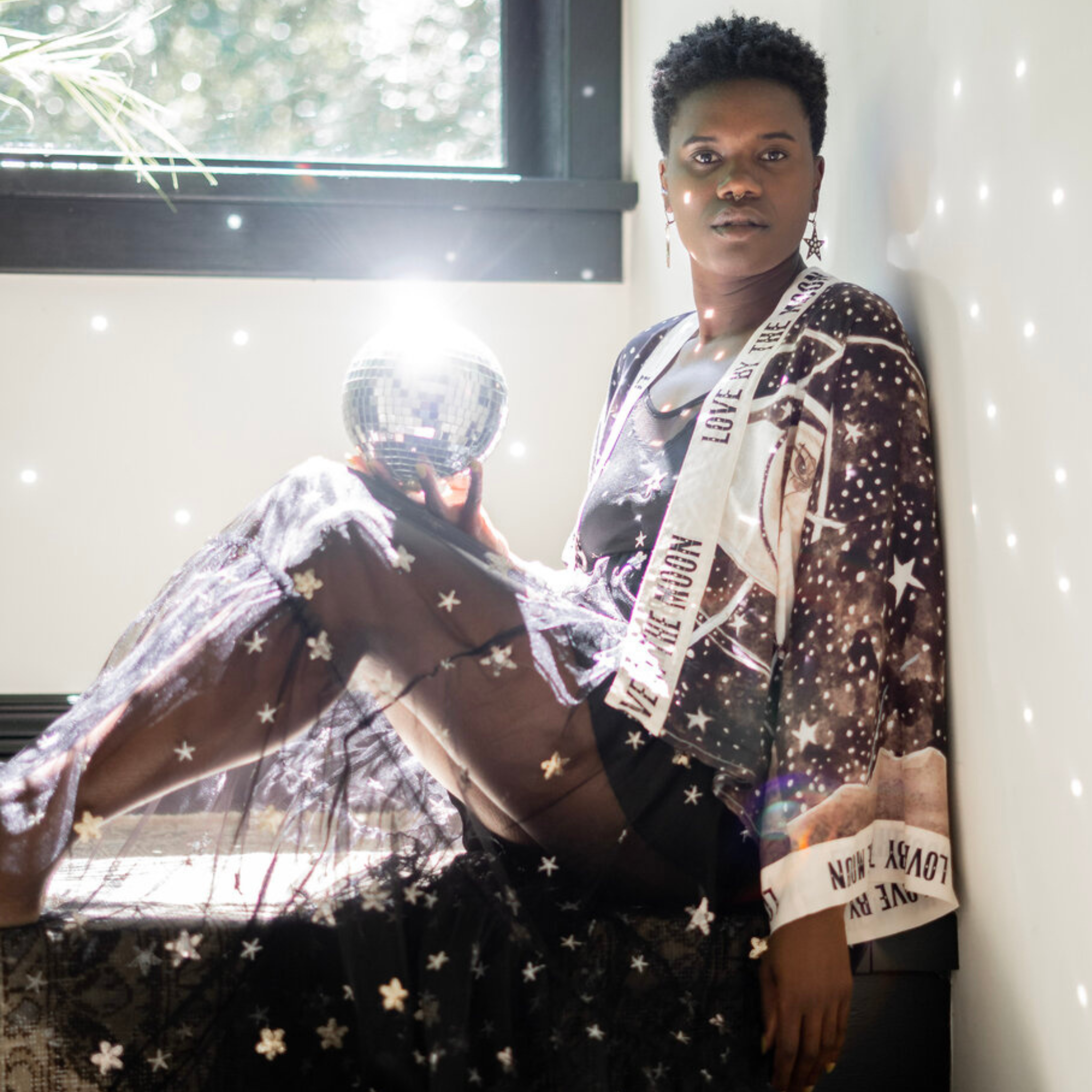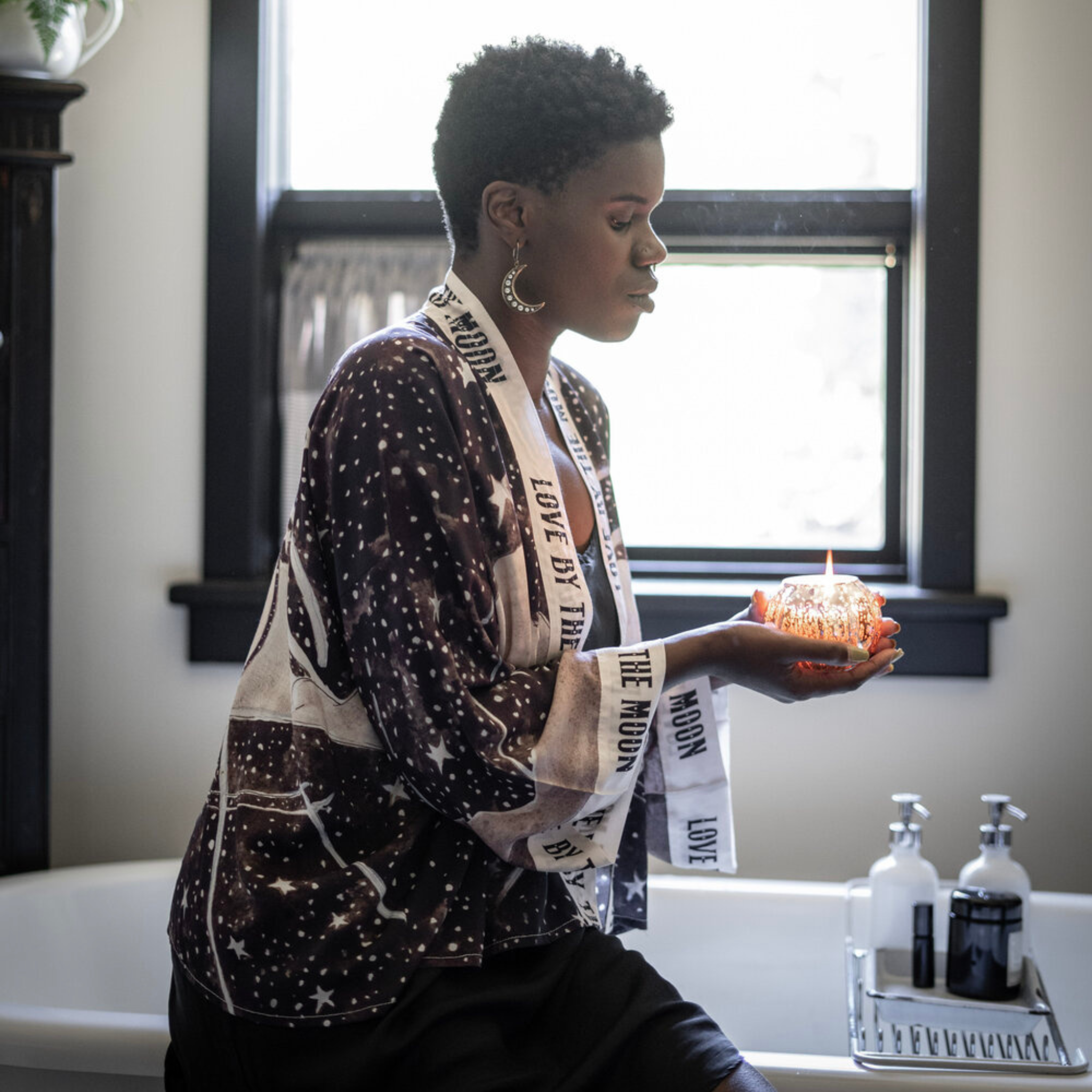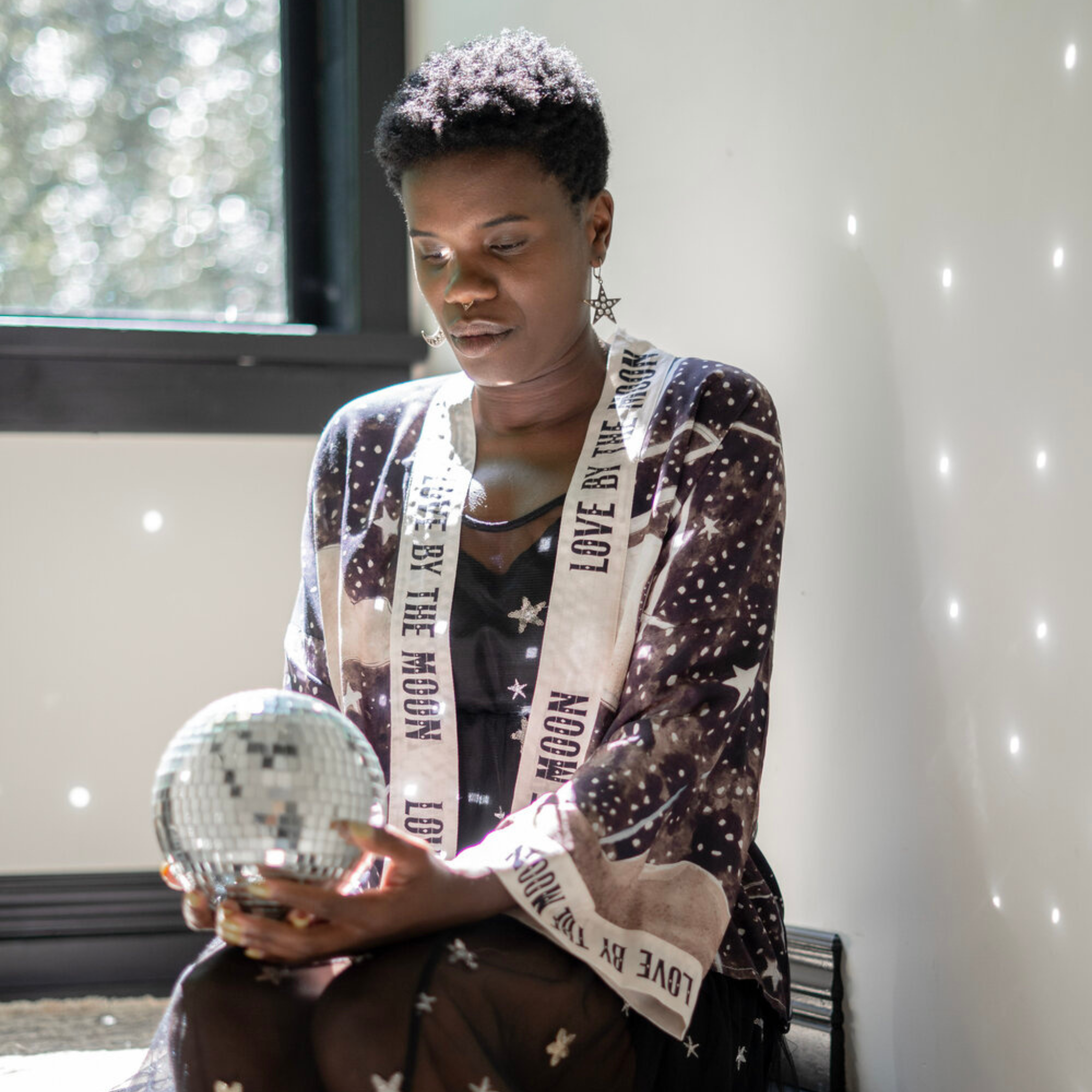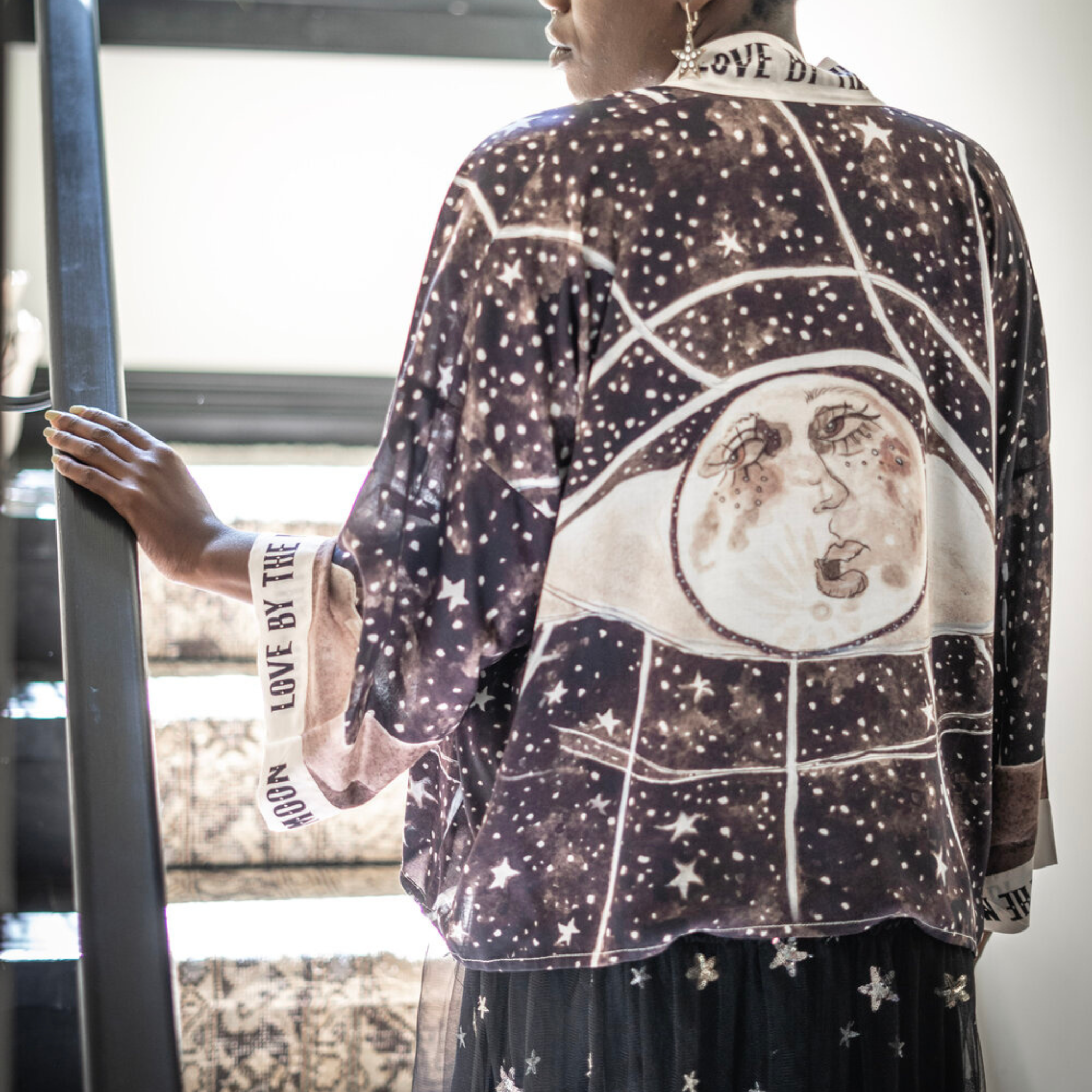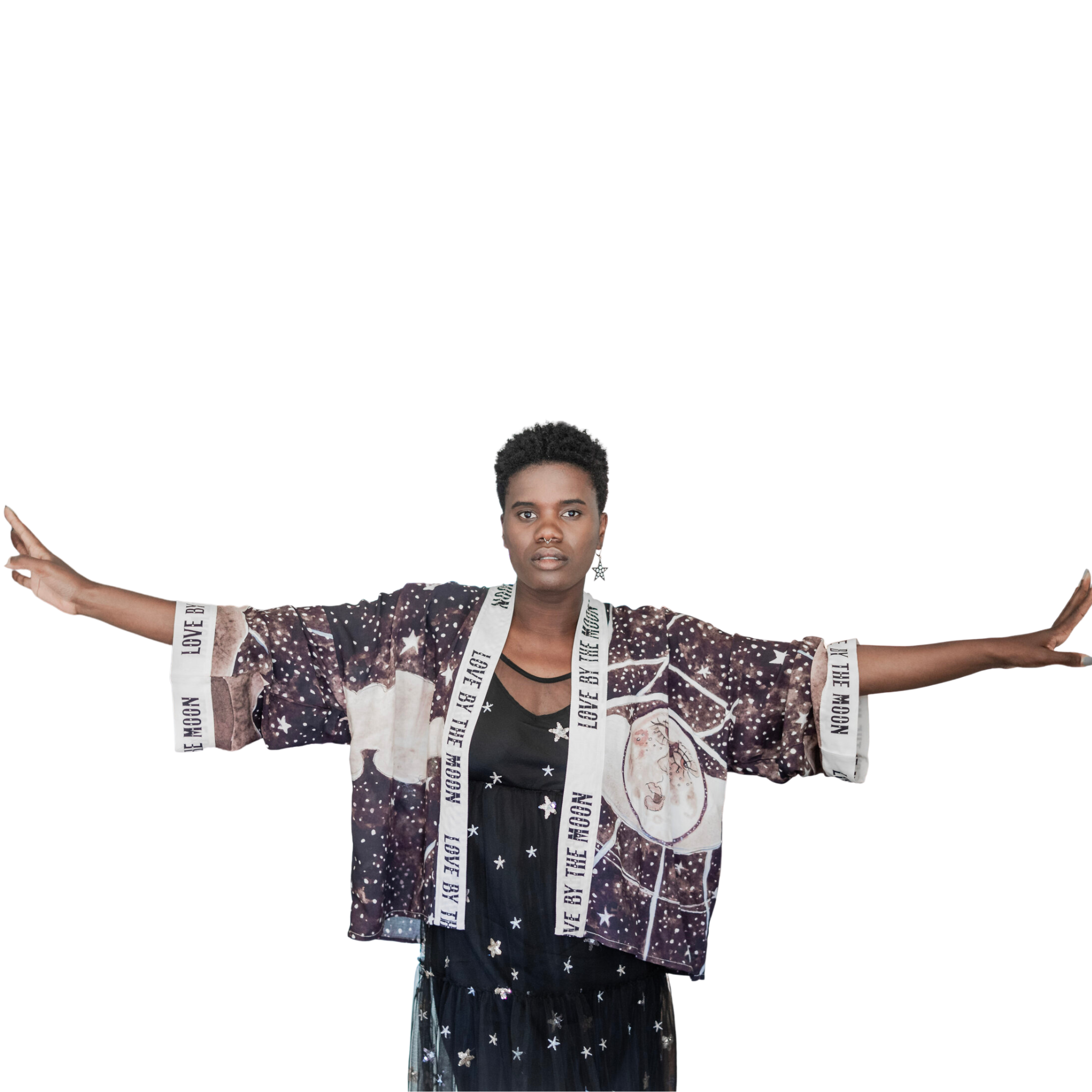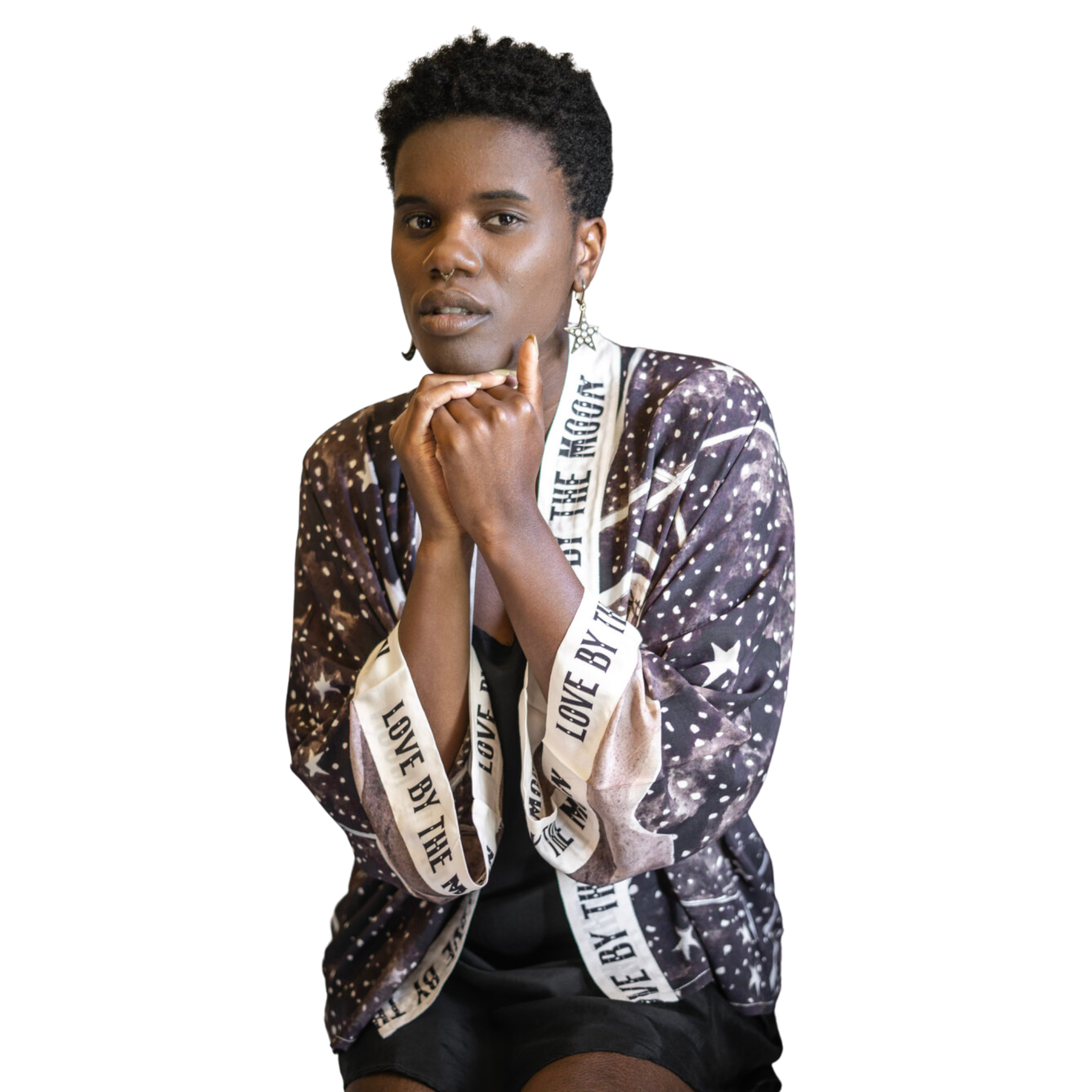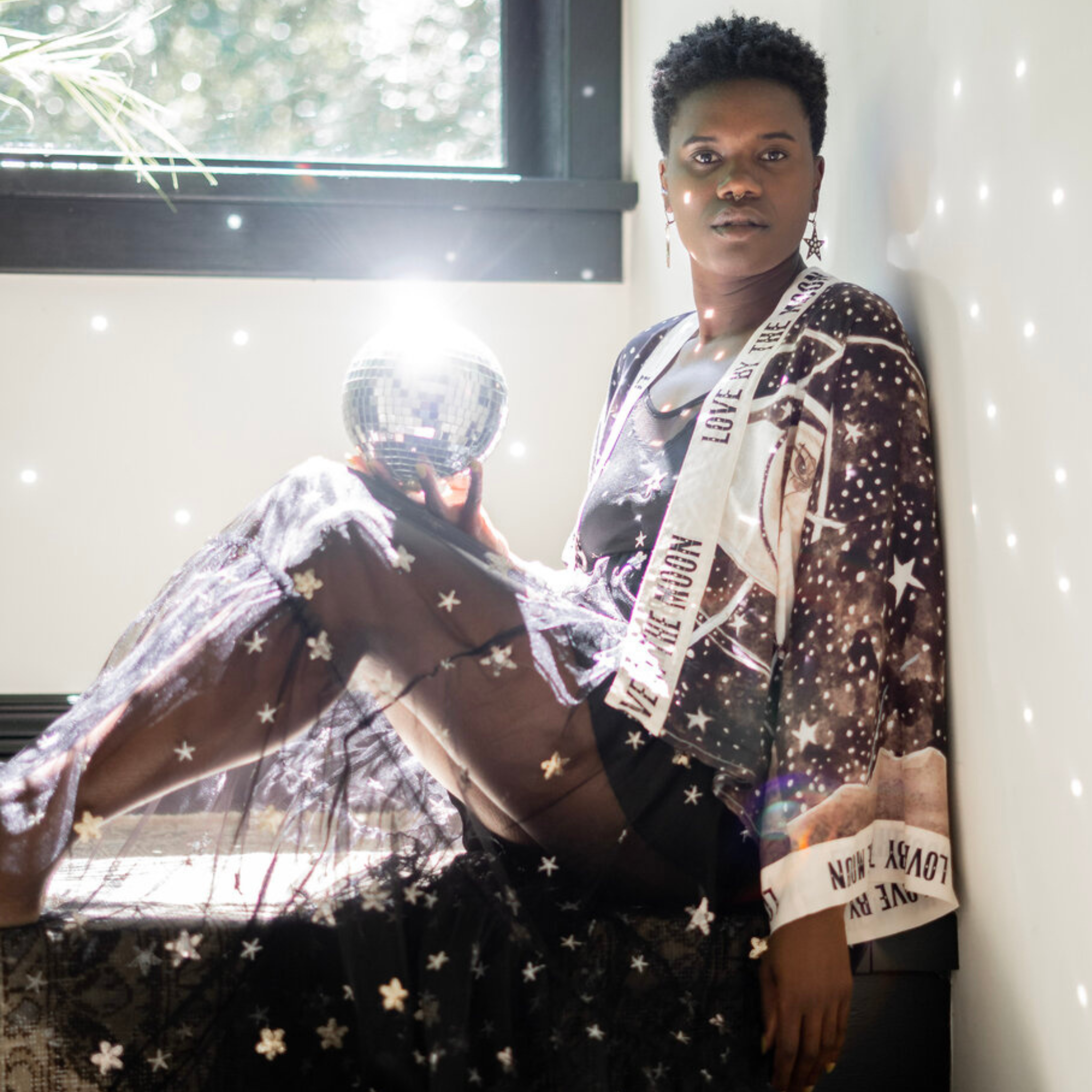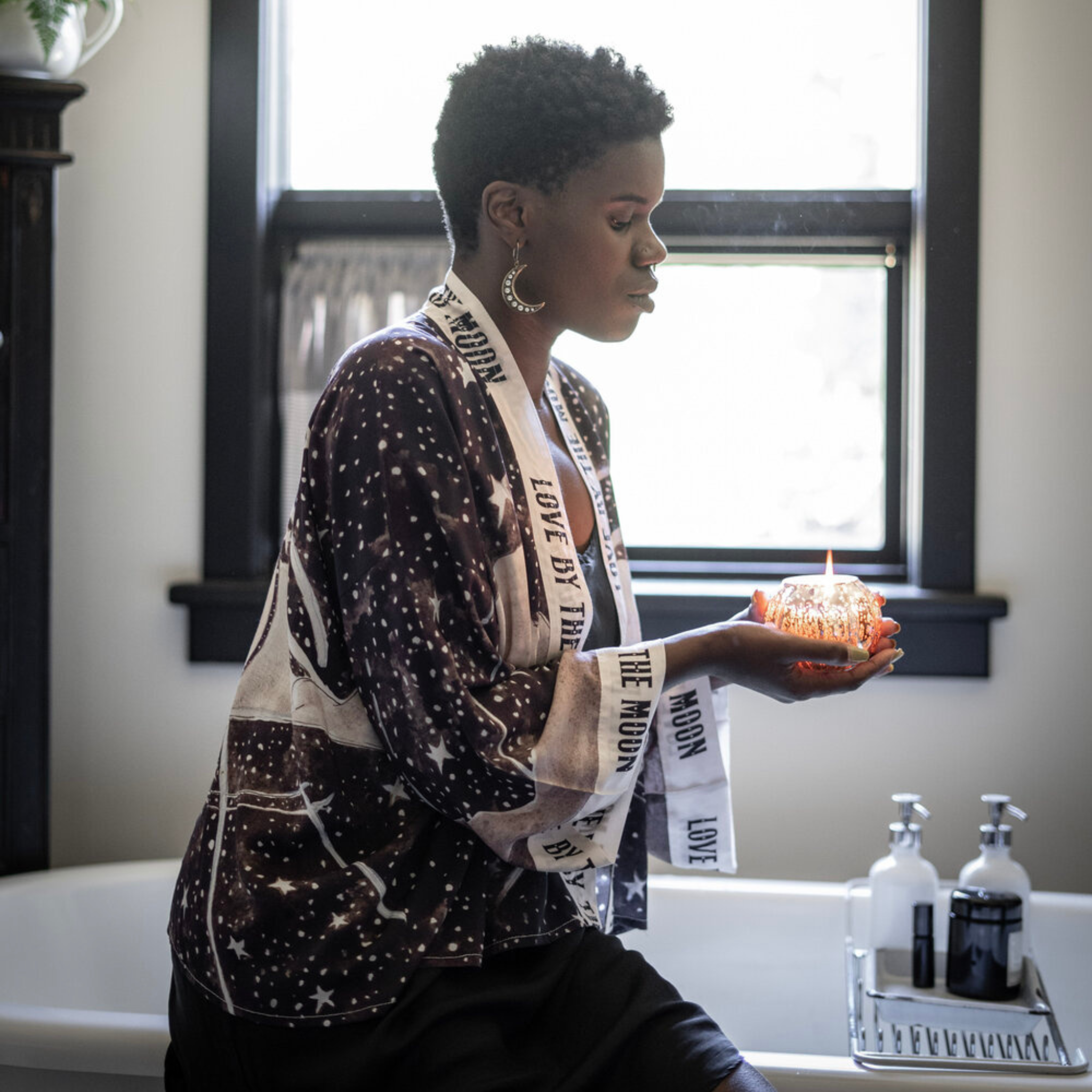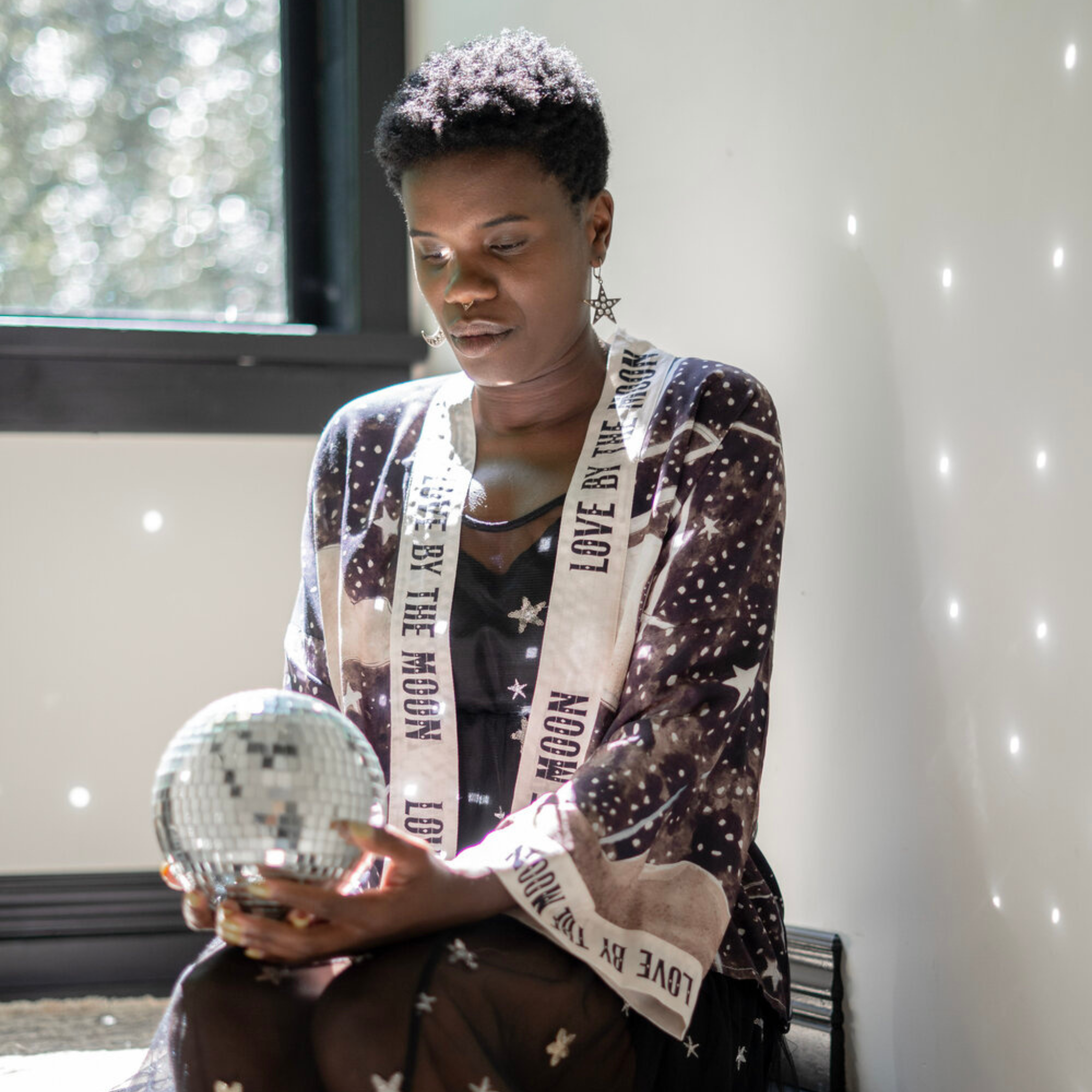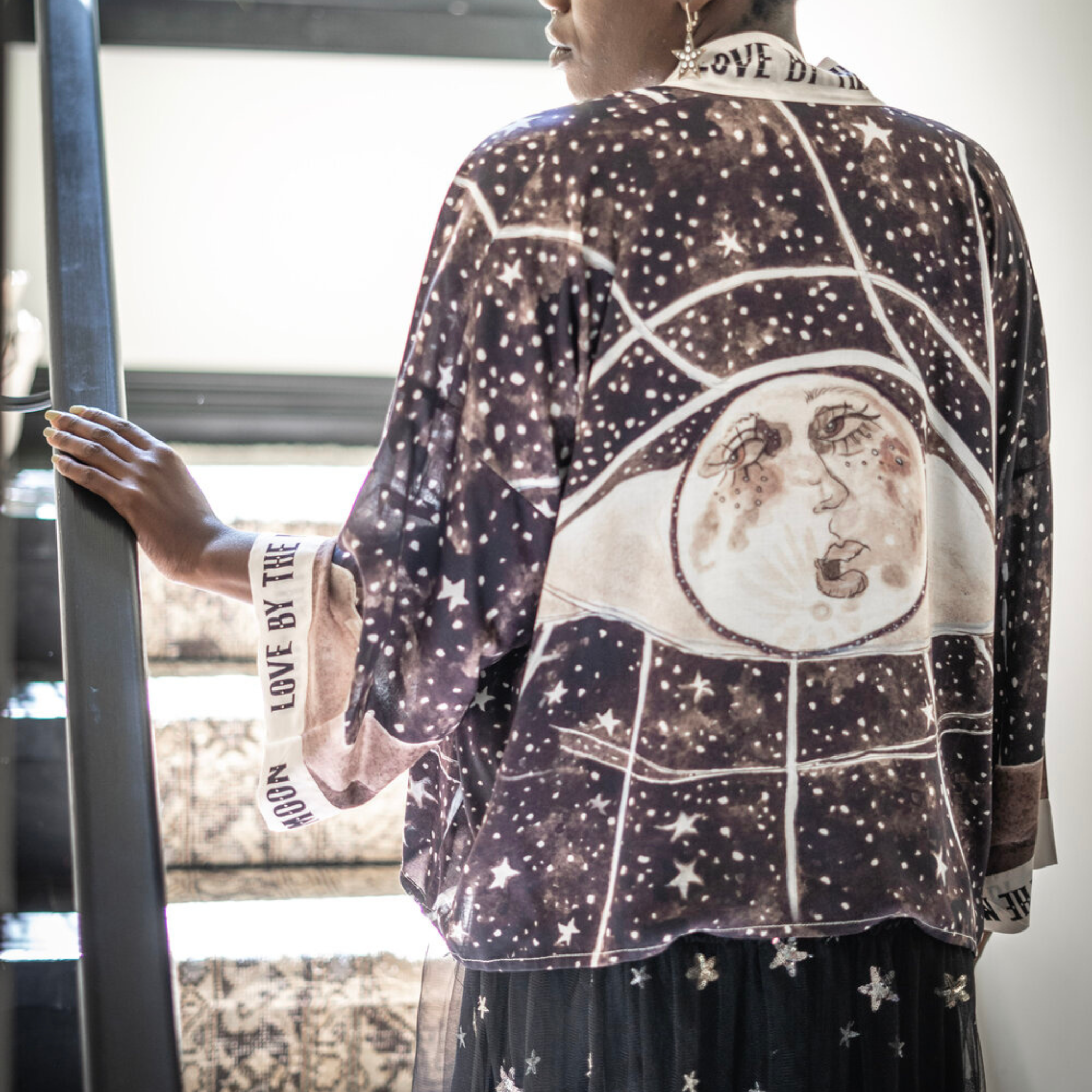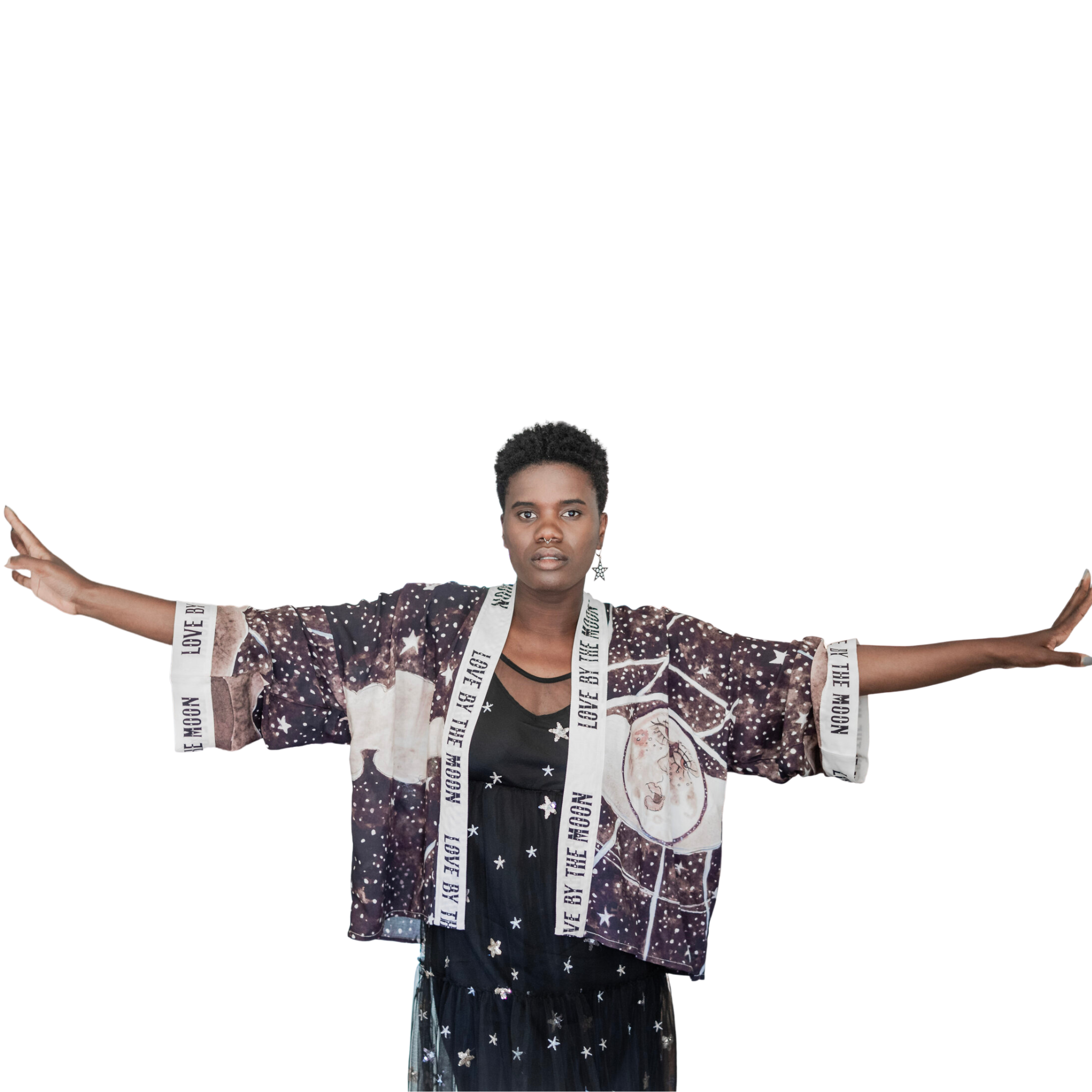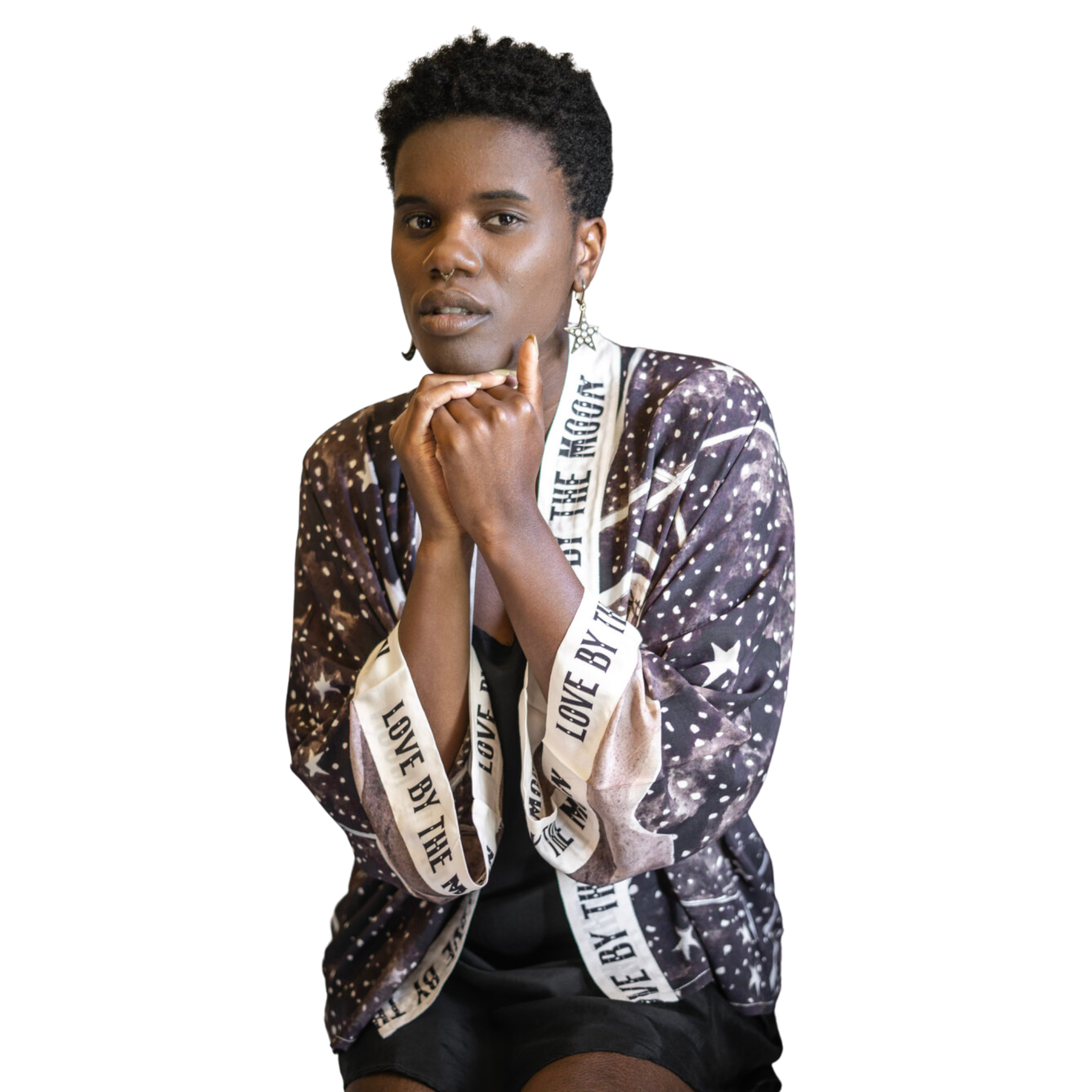 Love By the Moon Starduster
This beautiful cropped starduster is so wonderful, featuring the night sky!  Based on a painting by Leslie Love, and reminiscent of early 1900s film props.  This monochromatic kimono is a perfect cover-up, cardigan, duster, or jacket.  
One Size fits XS-XL.  Width across the back is 74cm.
100% Viscose from Bamboo/Wood
p.s. The fabric is absolutely lusciously soft!