FREE SHIPPING ON ORDERS OVER $200 CAD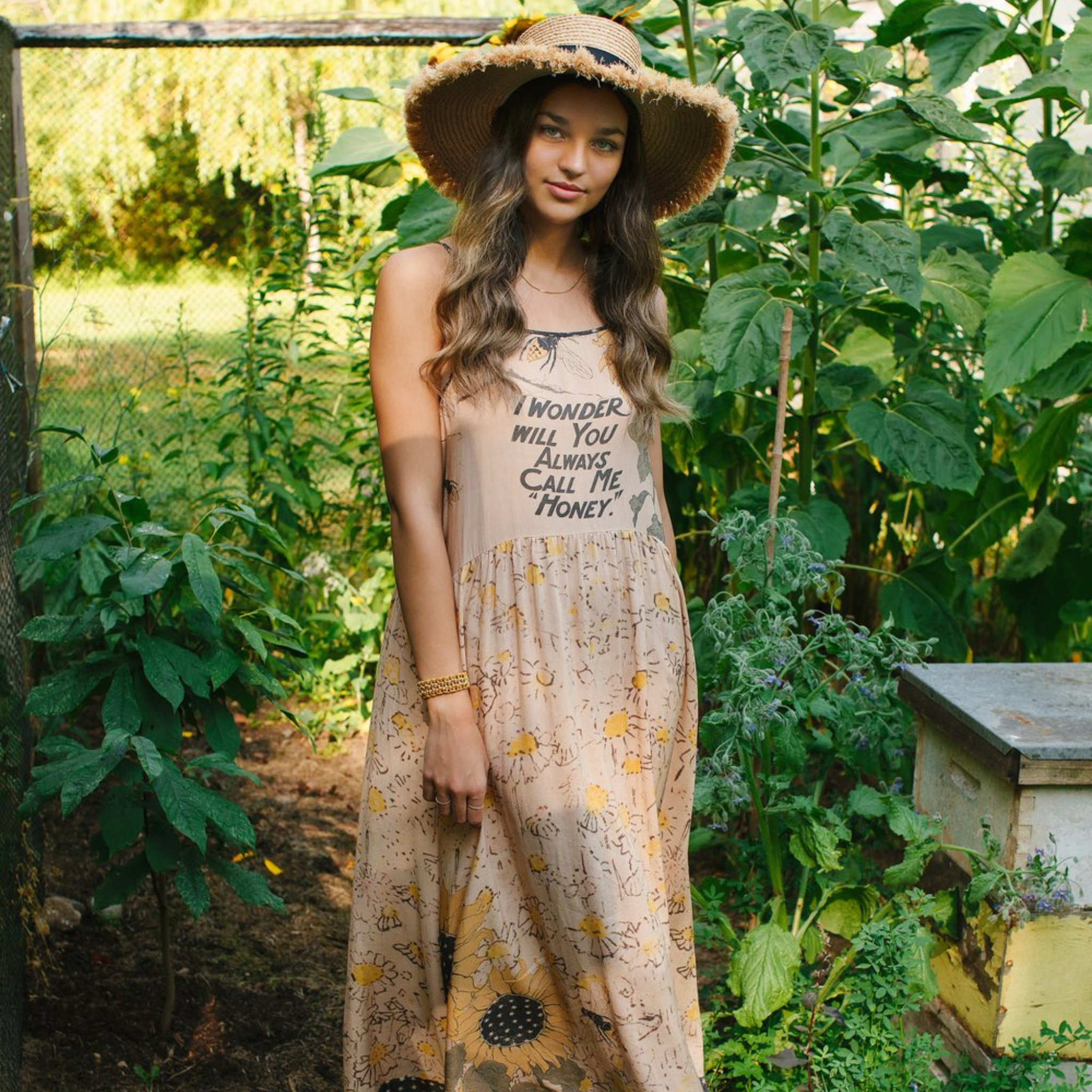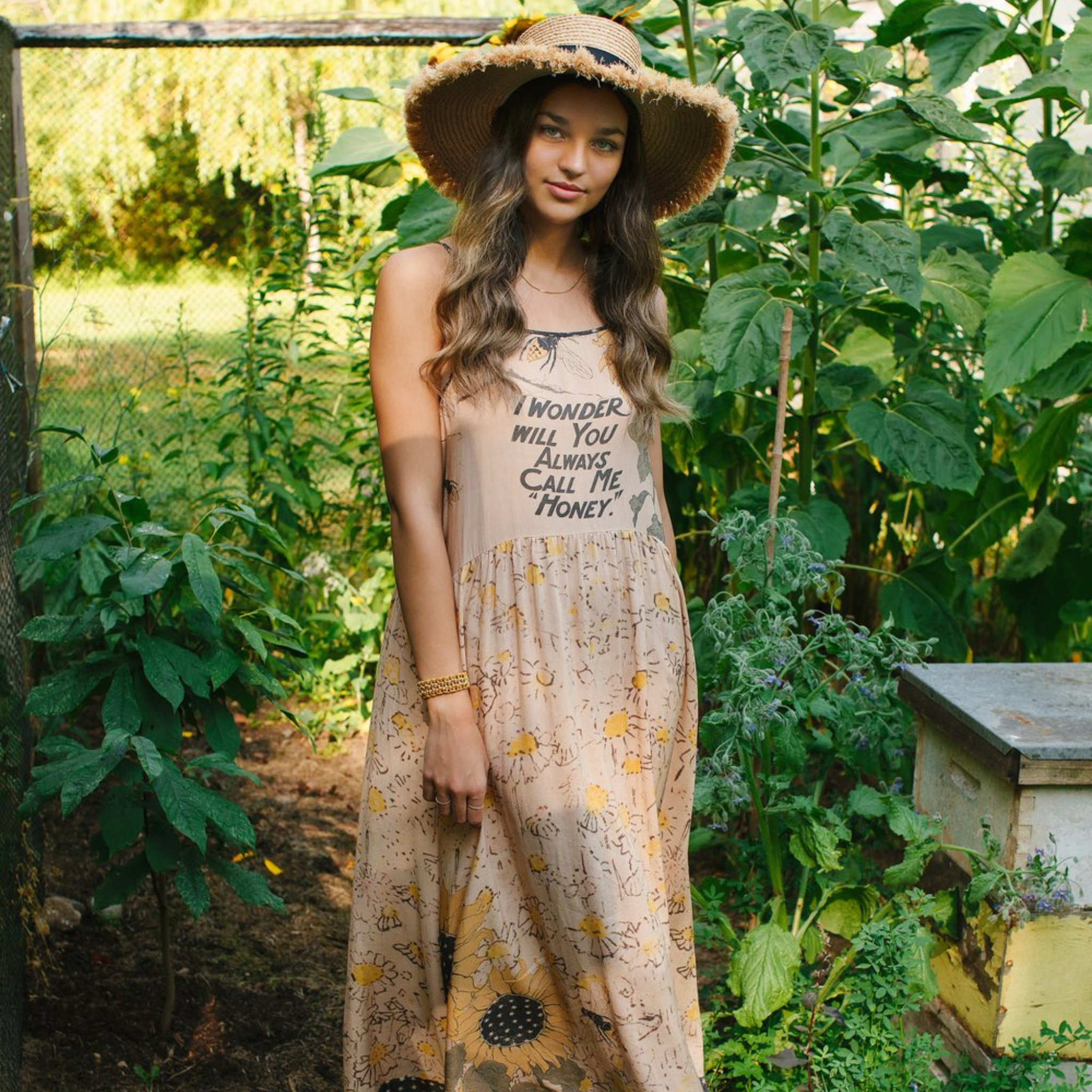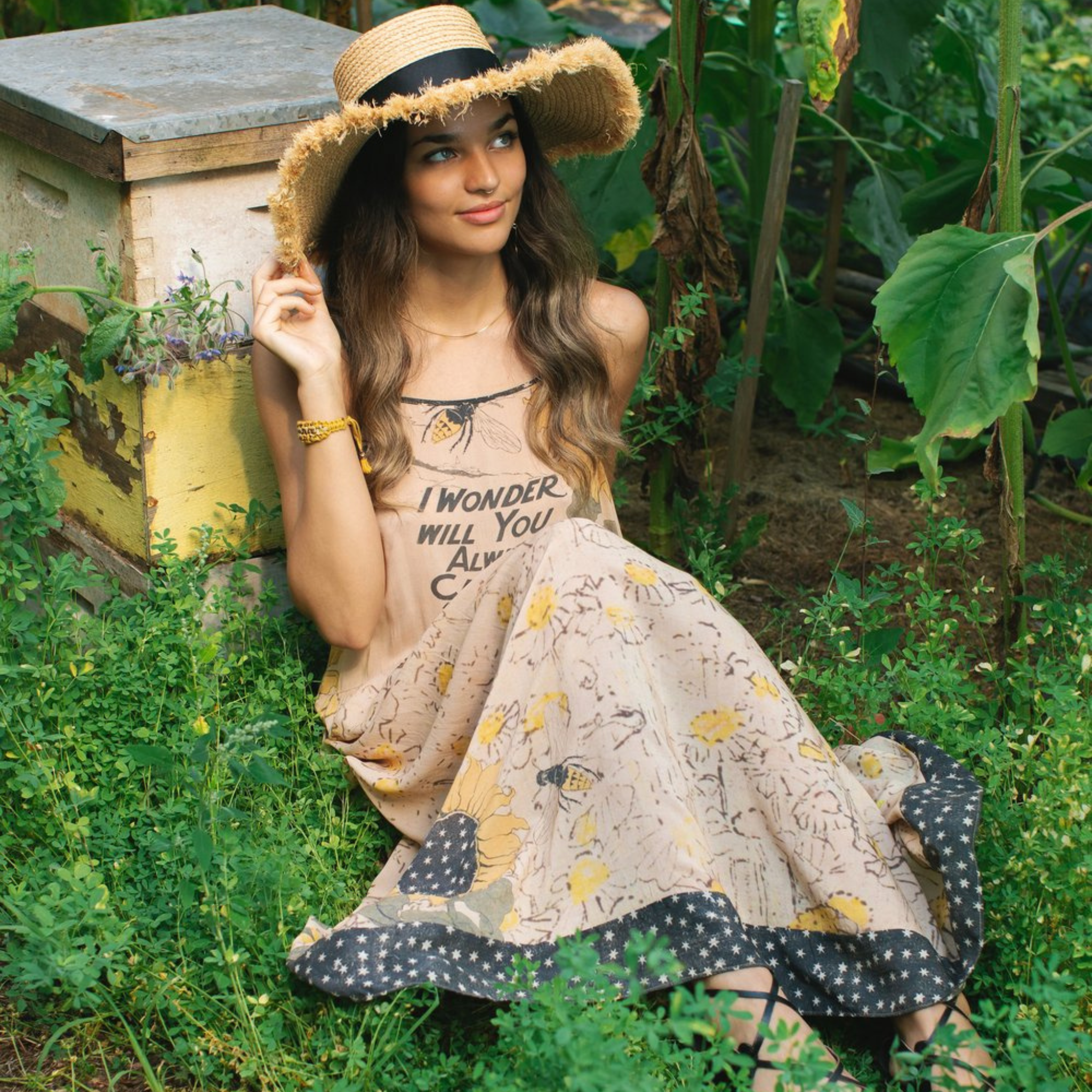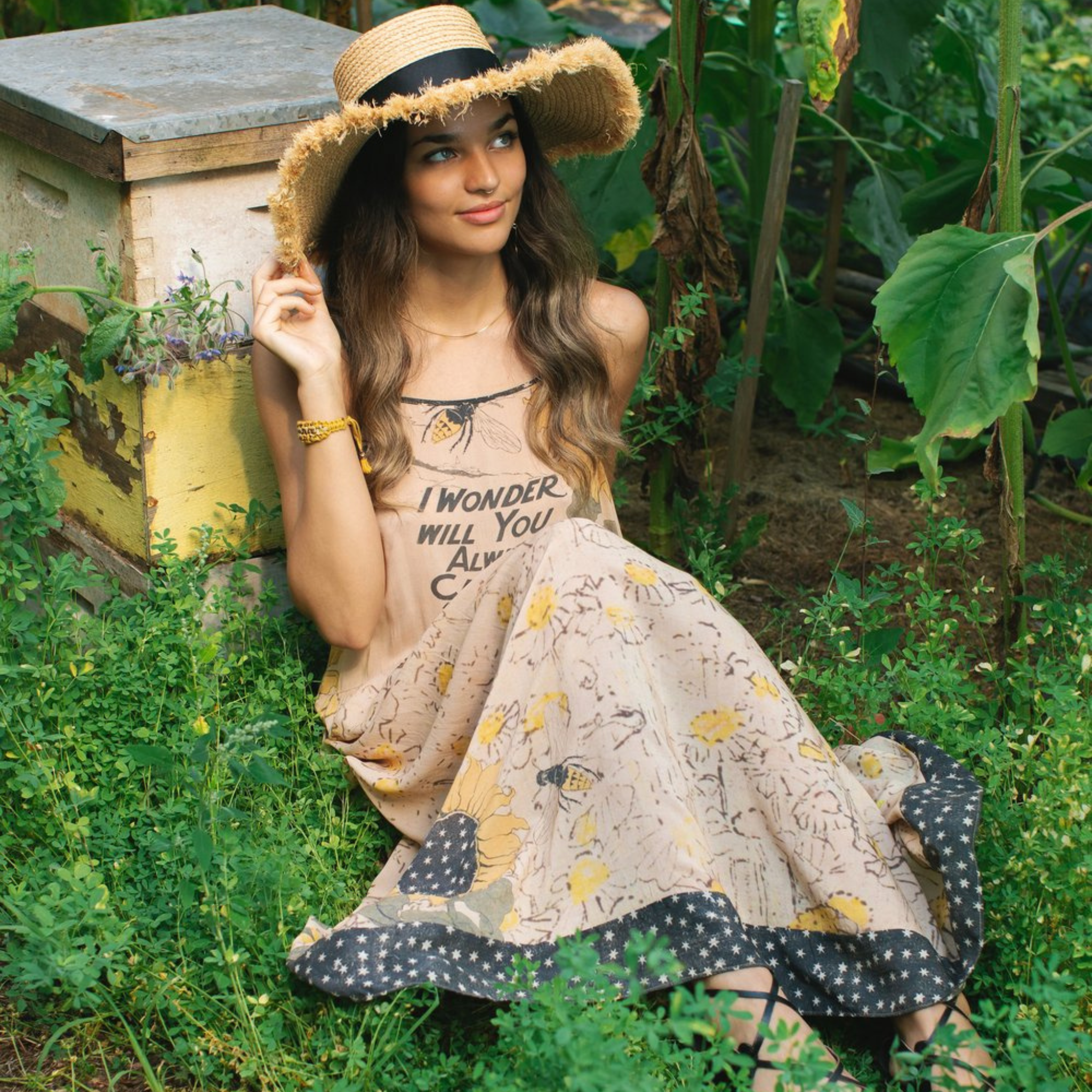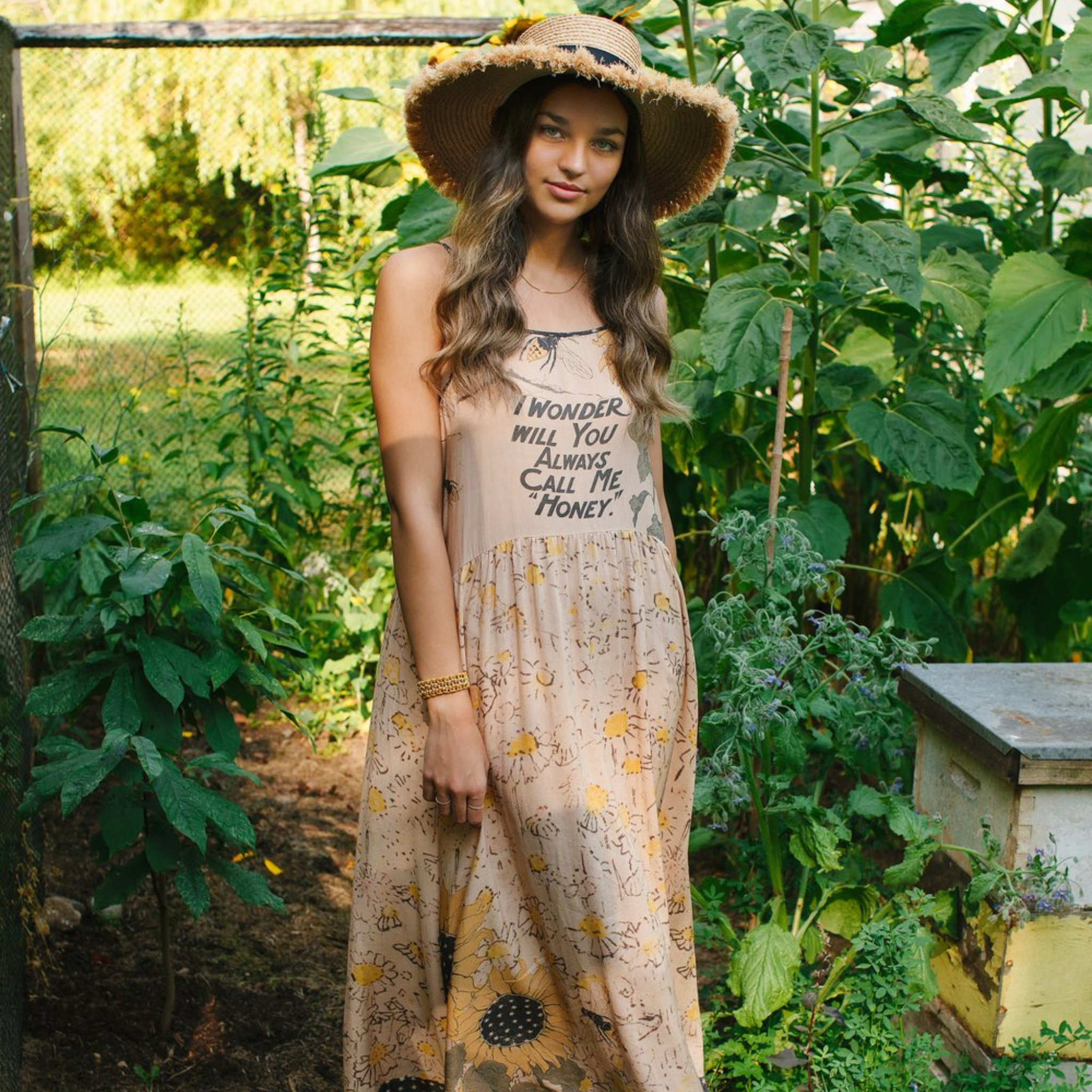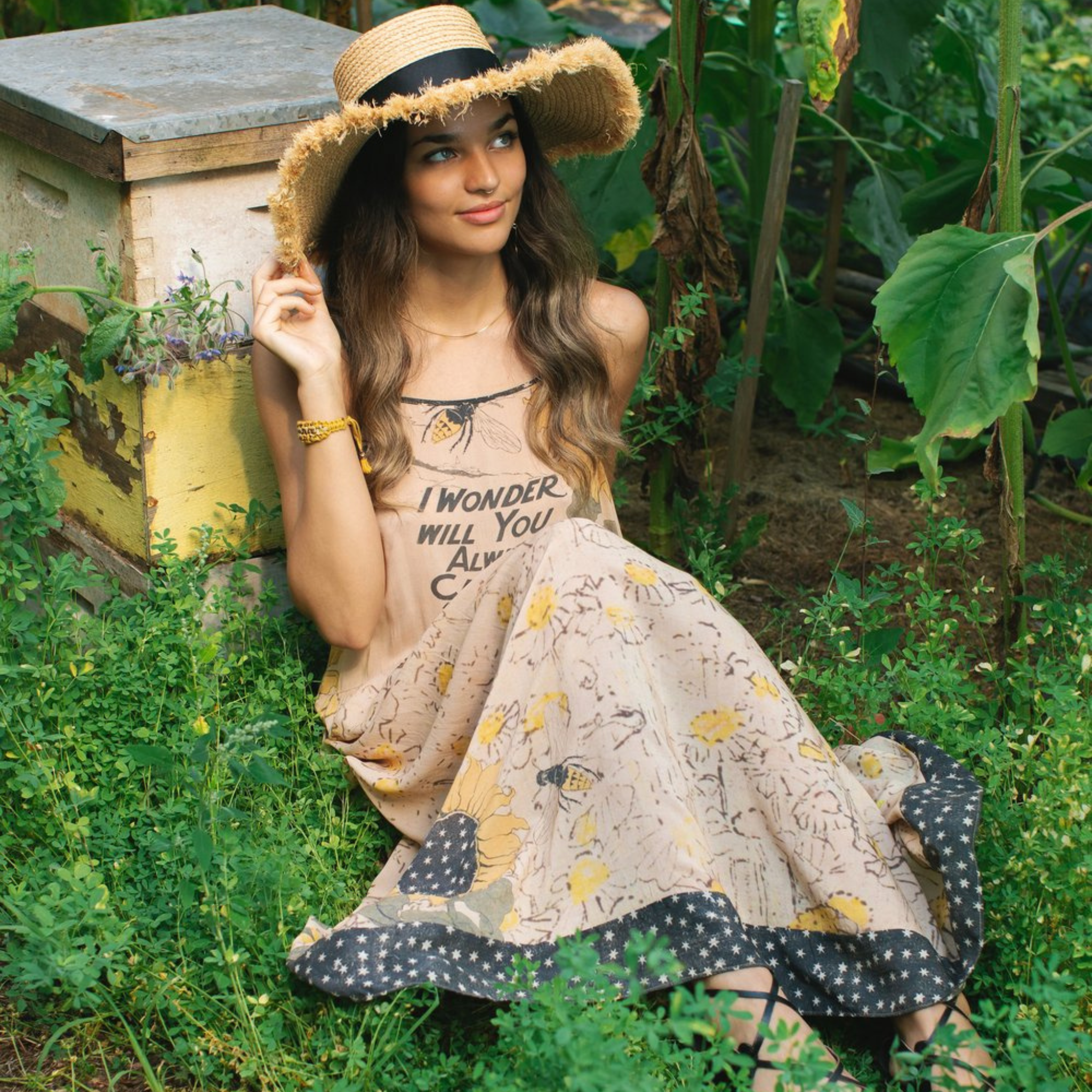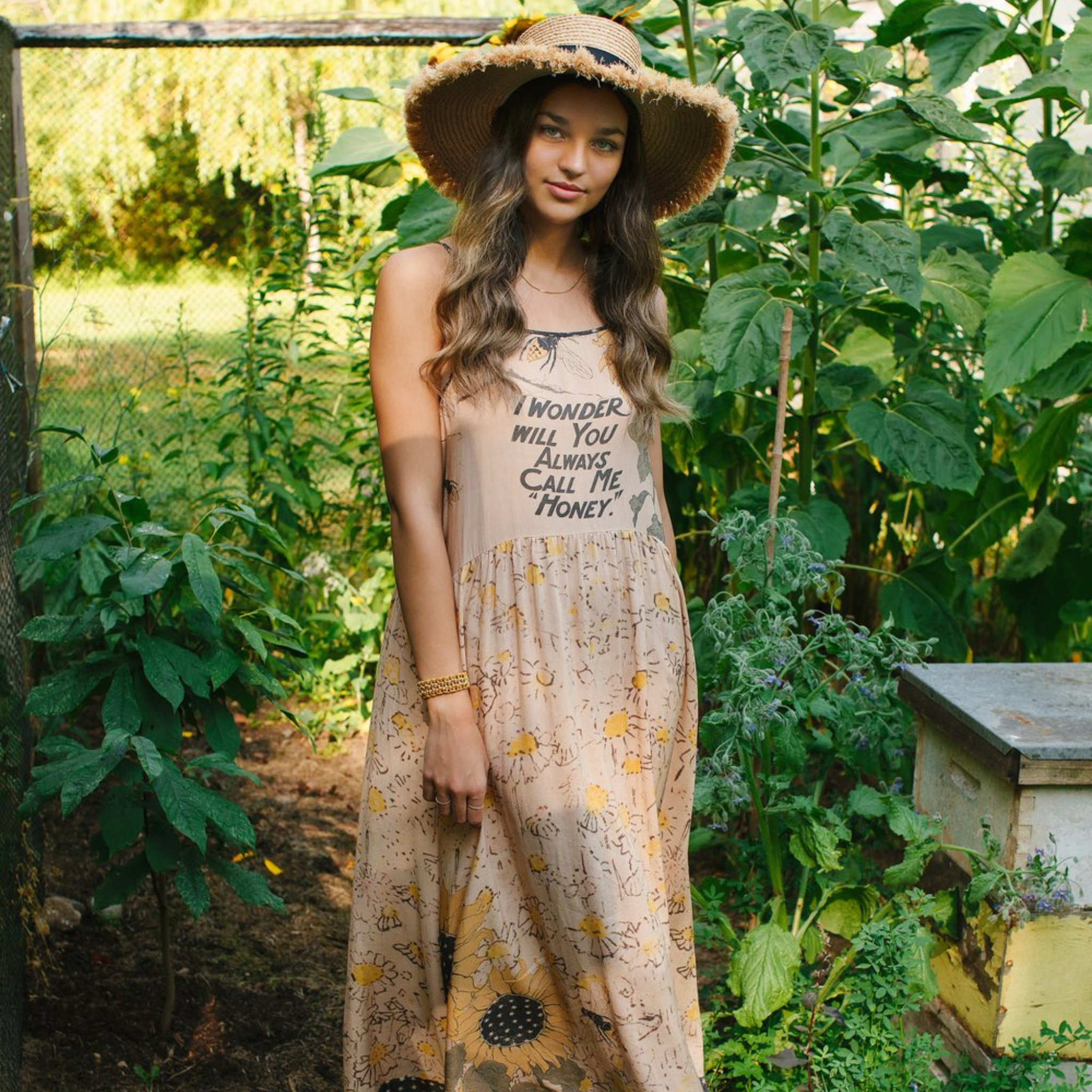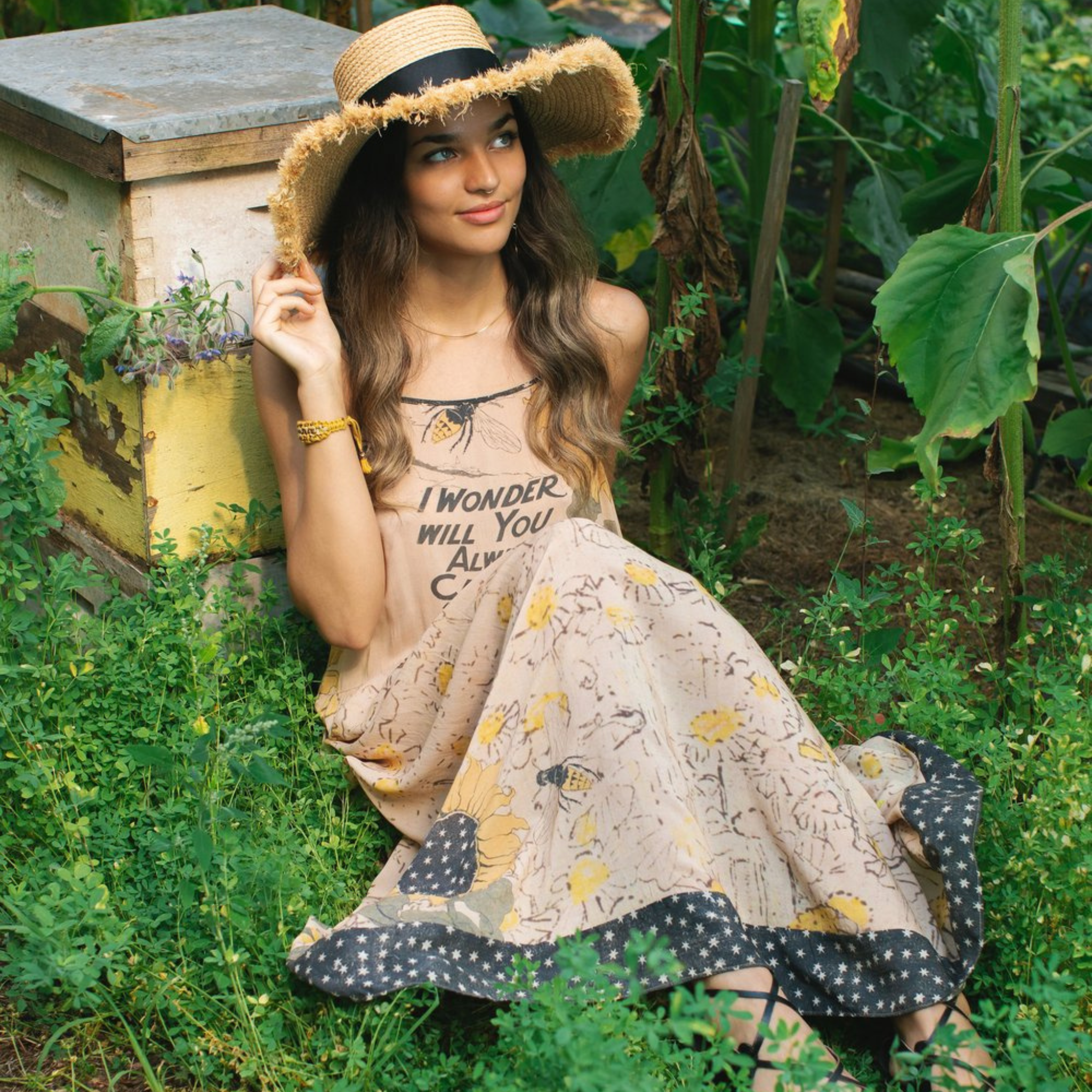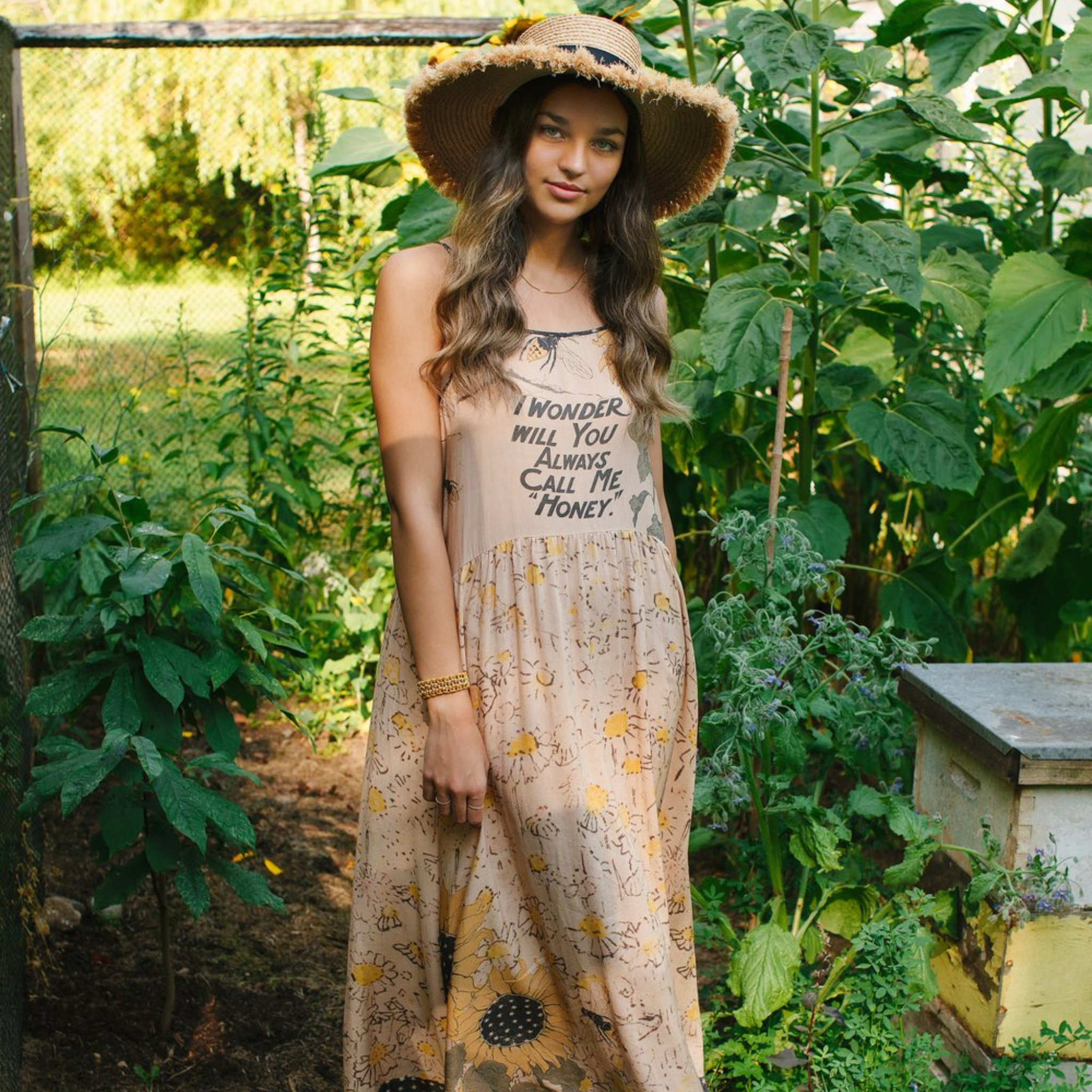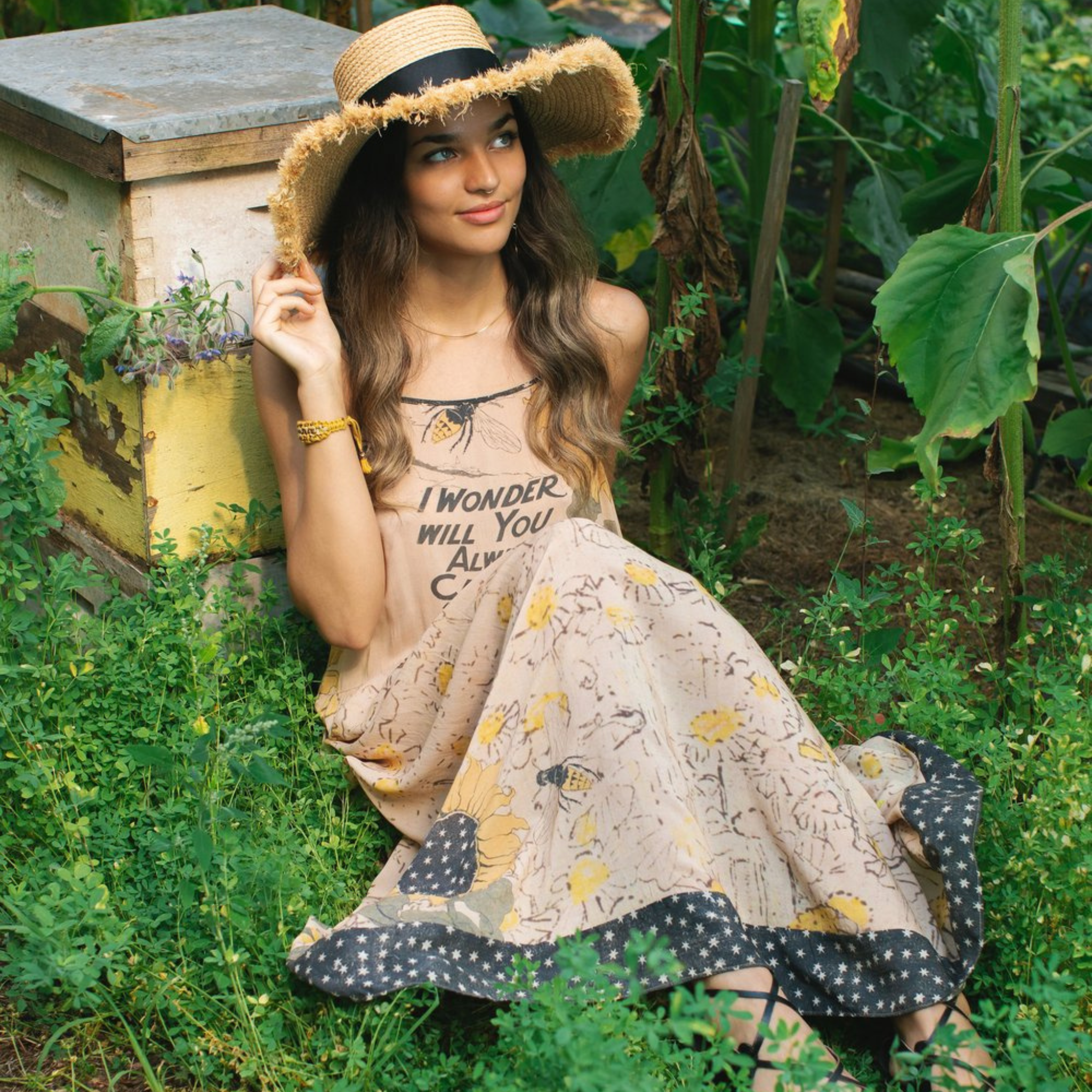 Milk & Honey Boheme Slip Dress
This is the slip dress in the Milk & Honey print.  It's based on a poster from 1904 featuring a musical called "I Wonder Will You Always Call Me Honey?".  Featuring sunflowers and bees with a sunwashed star trim, this beautiful slip dress also has adjustable spaghetti straps, oversized fit, and light as air feel.
S/M:  Width at the bust is 52cm, seam to seam.  
L/XL:  Width at the bust is 57cm, seam to seam.  
100% Viscose from Bamboo/Wood
p.s. The fabric is absolutely lusciously soft!