FREE SHIPPING ON ORDERS OVER $200 CAD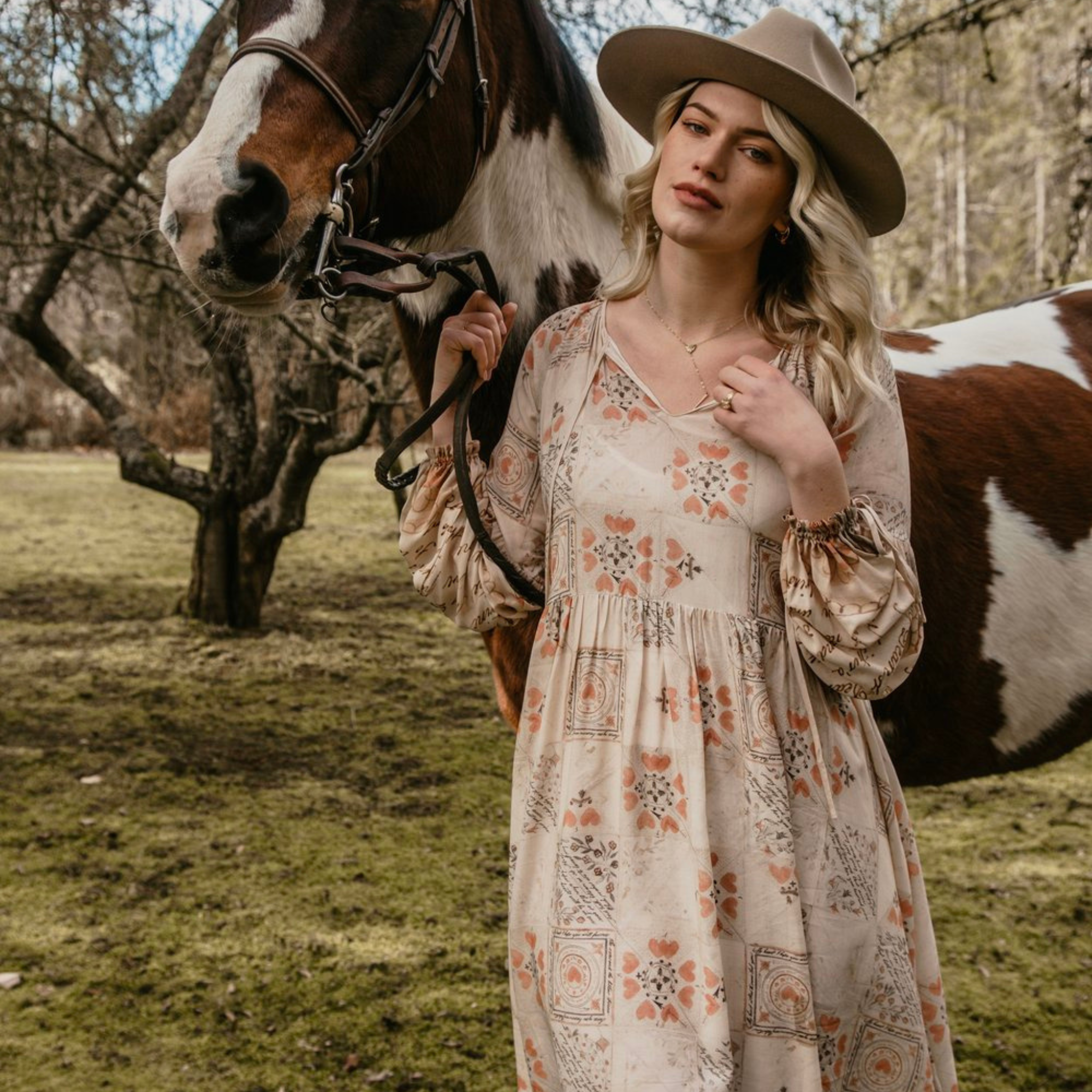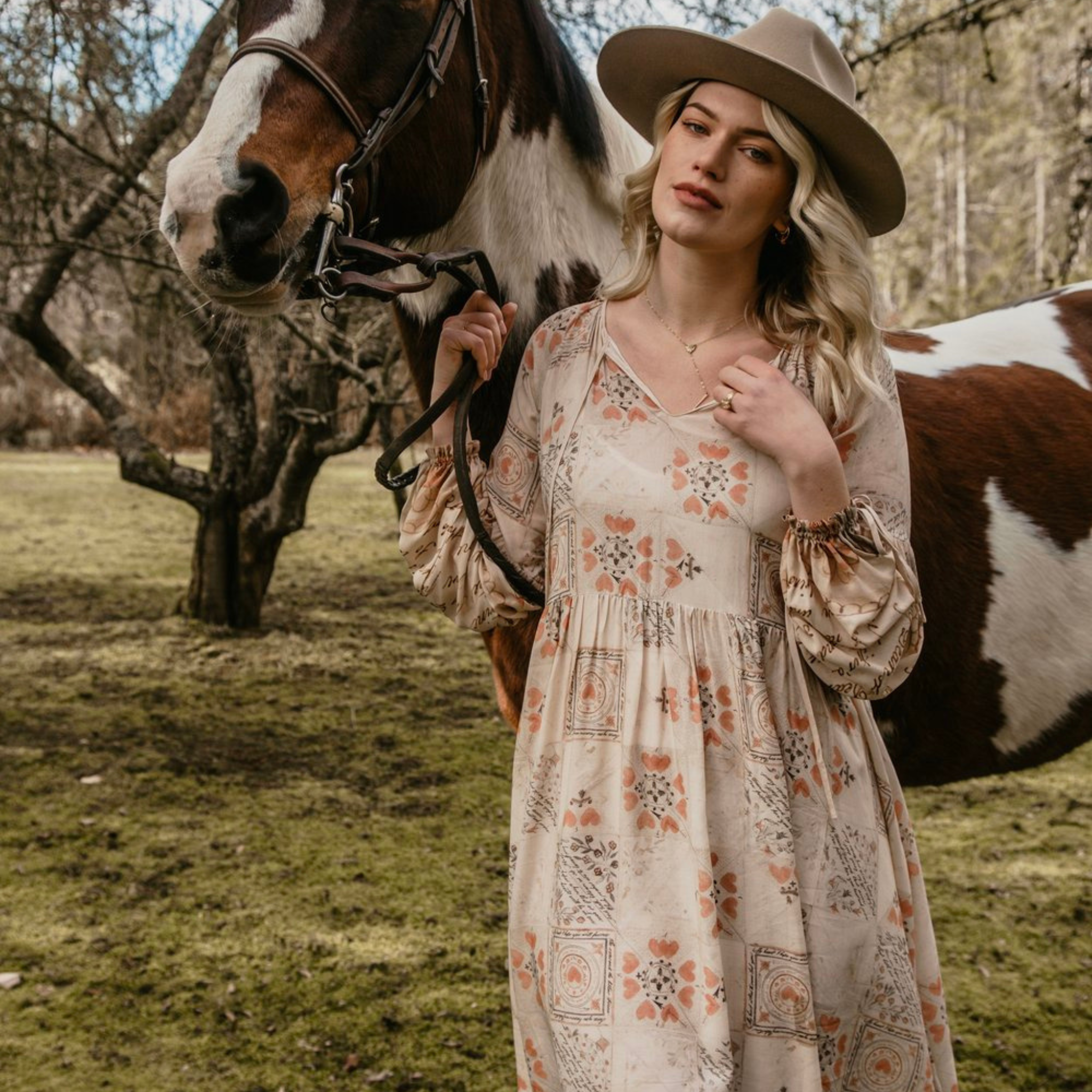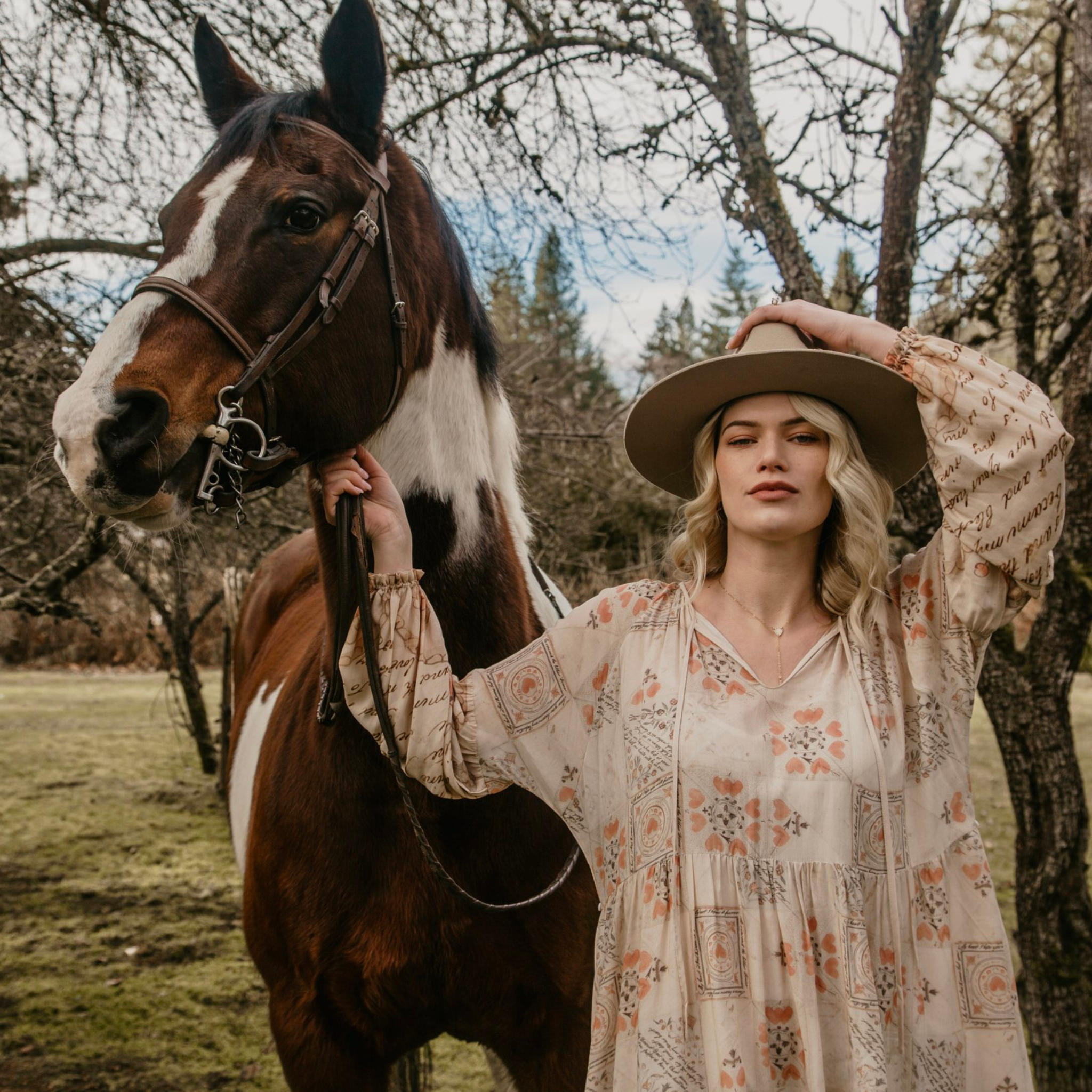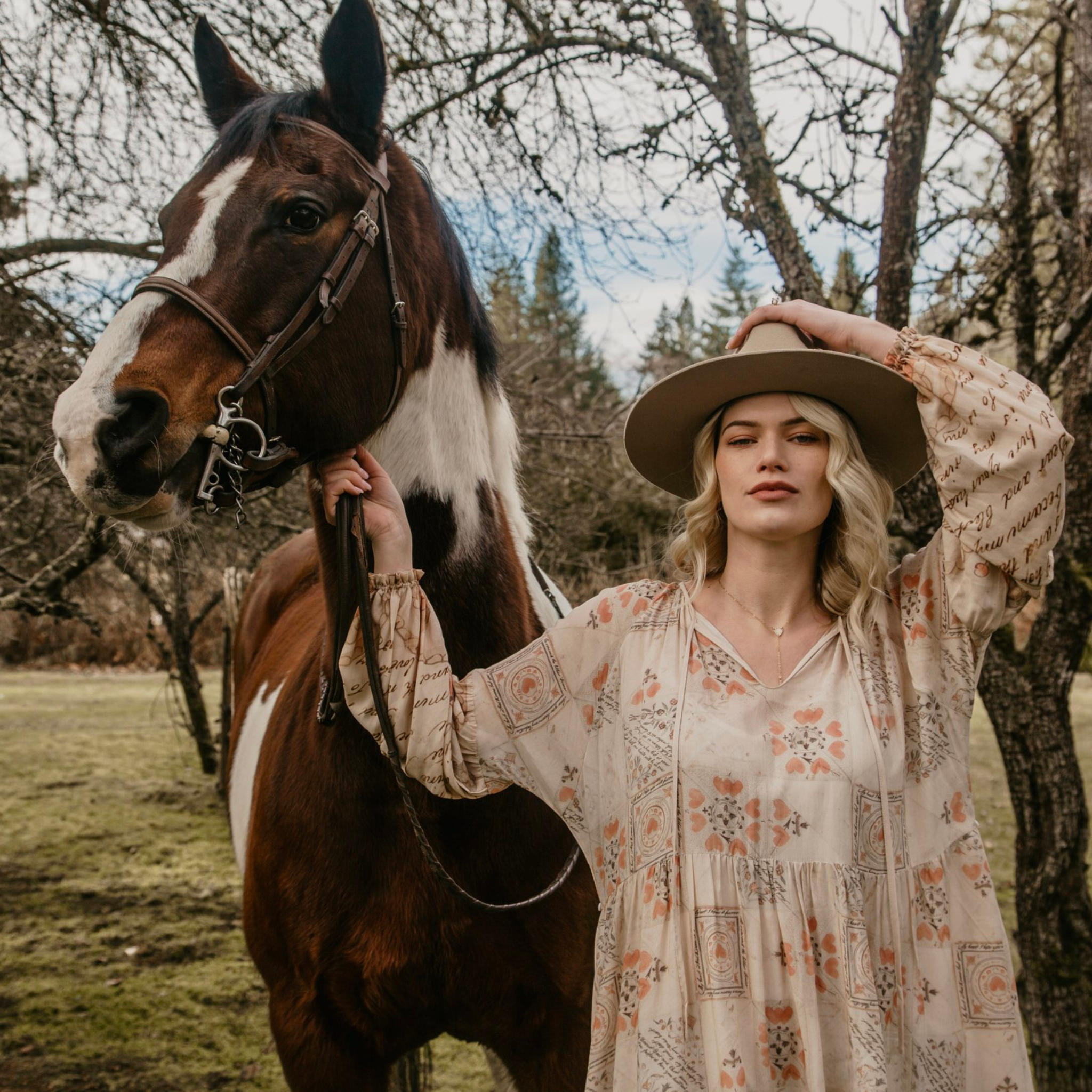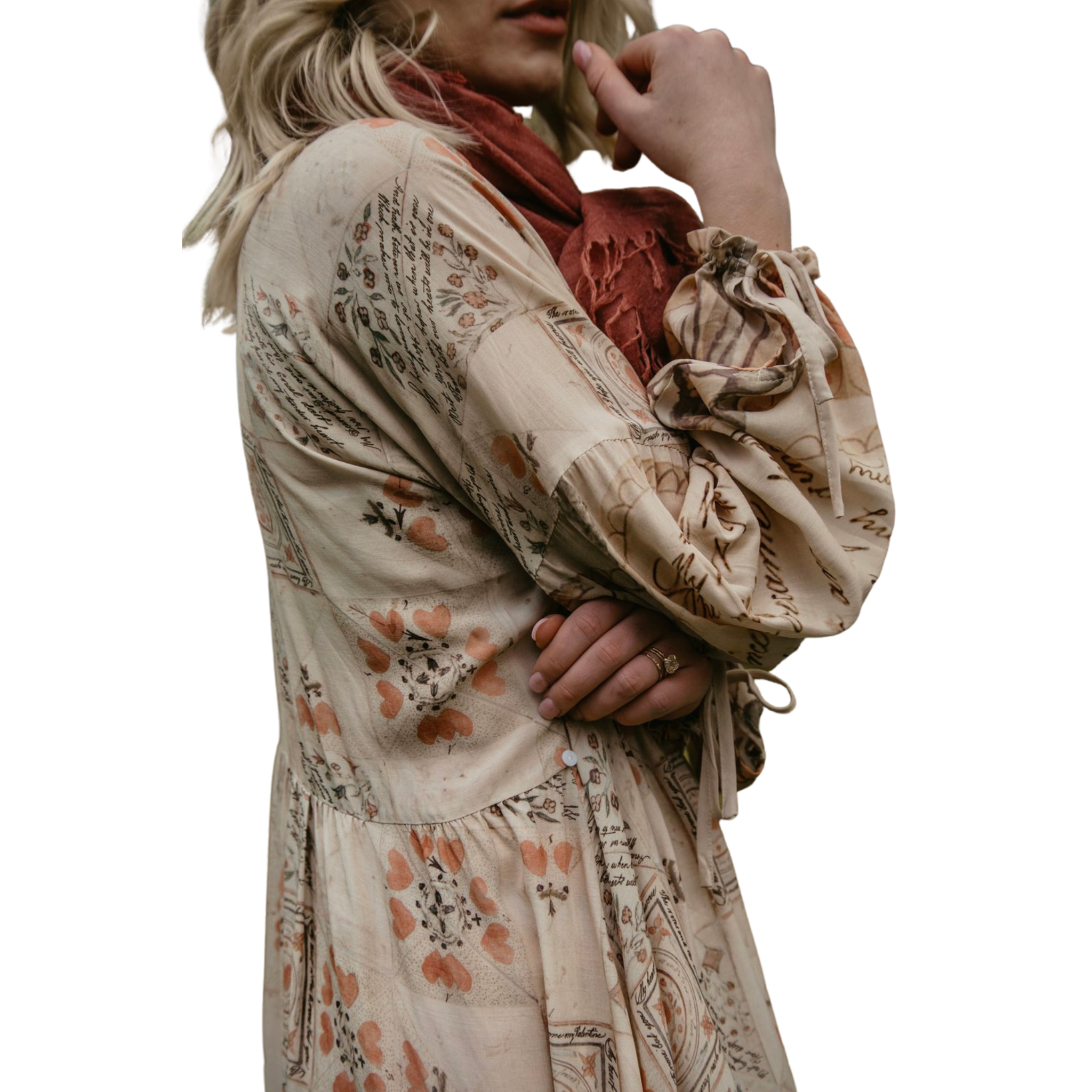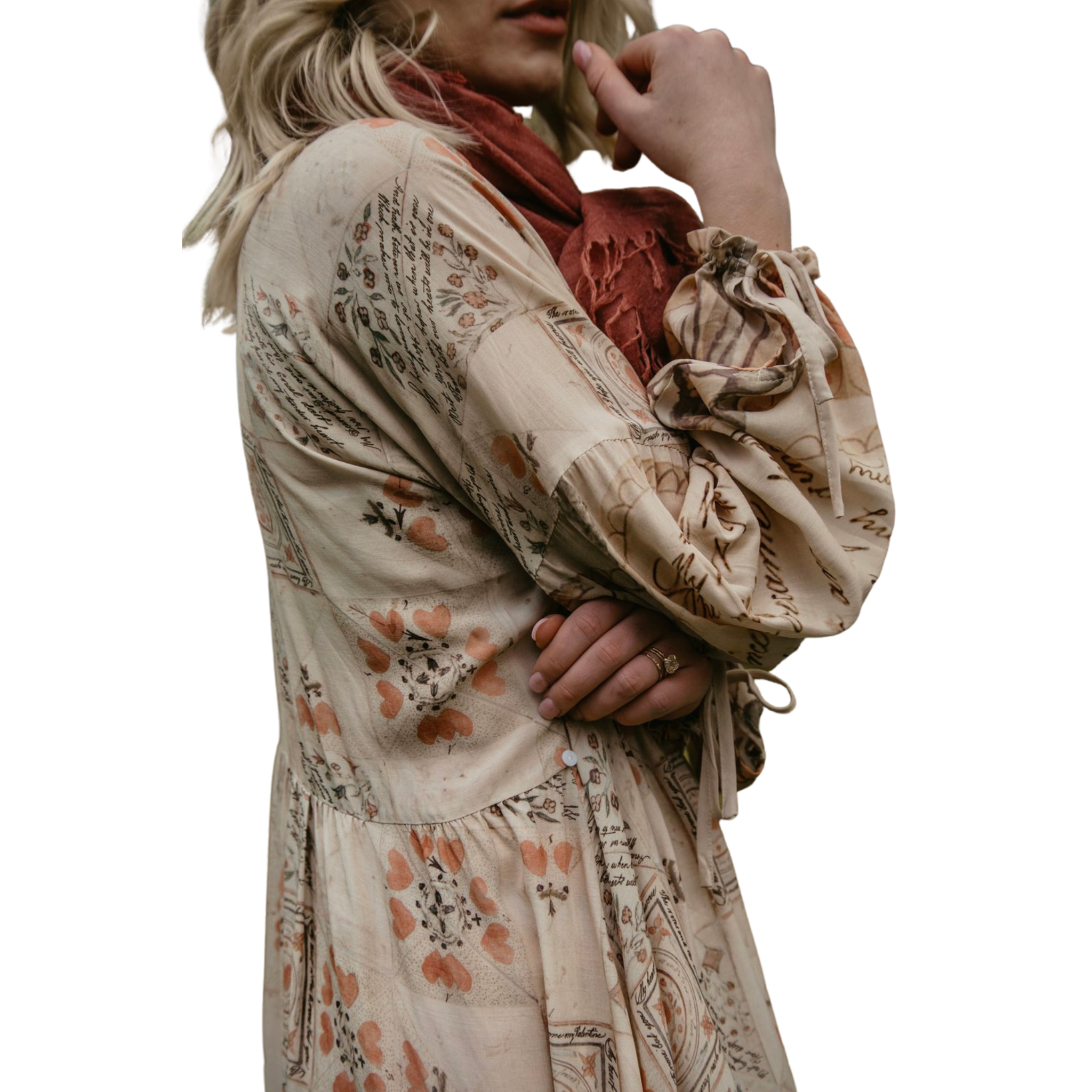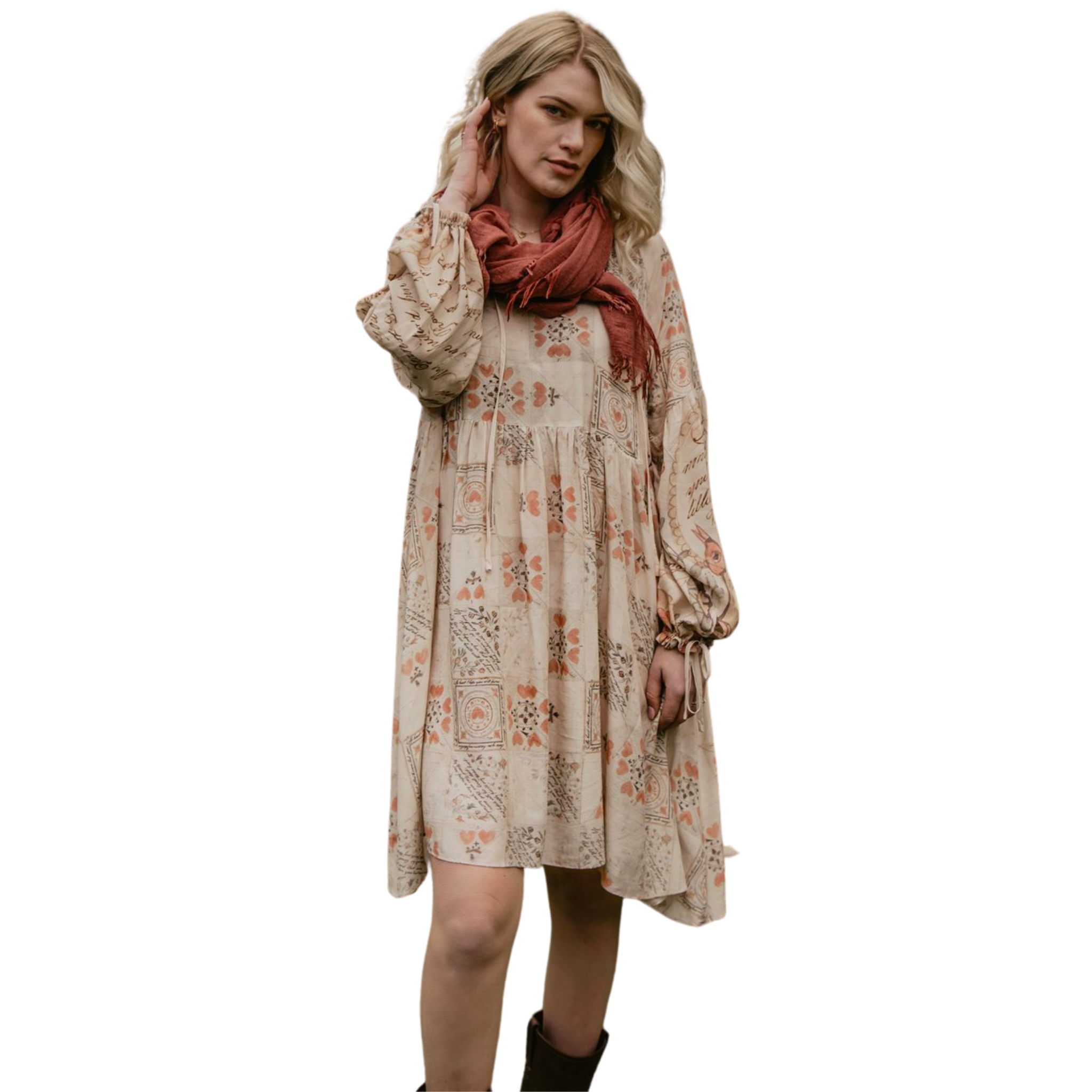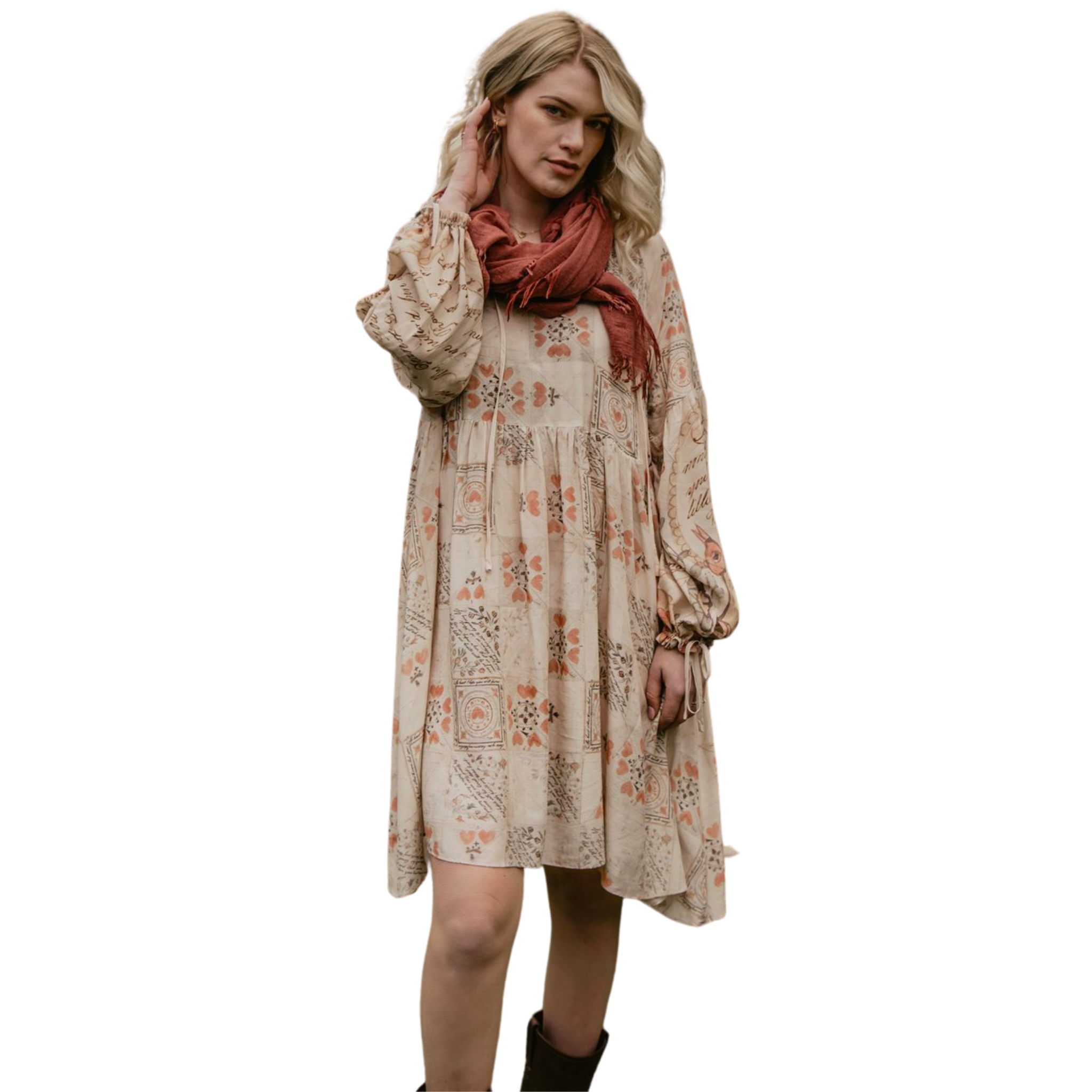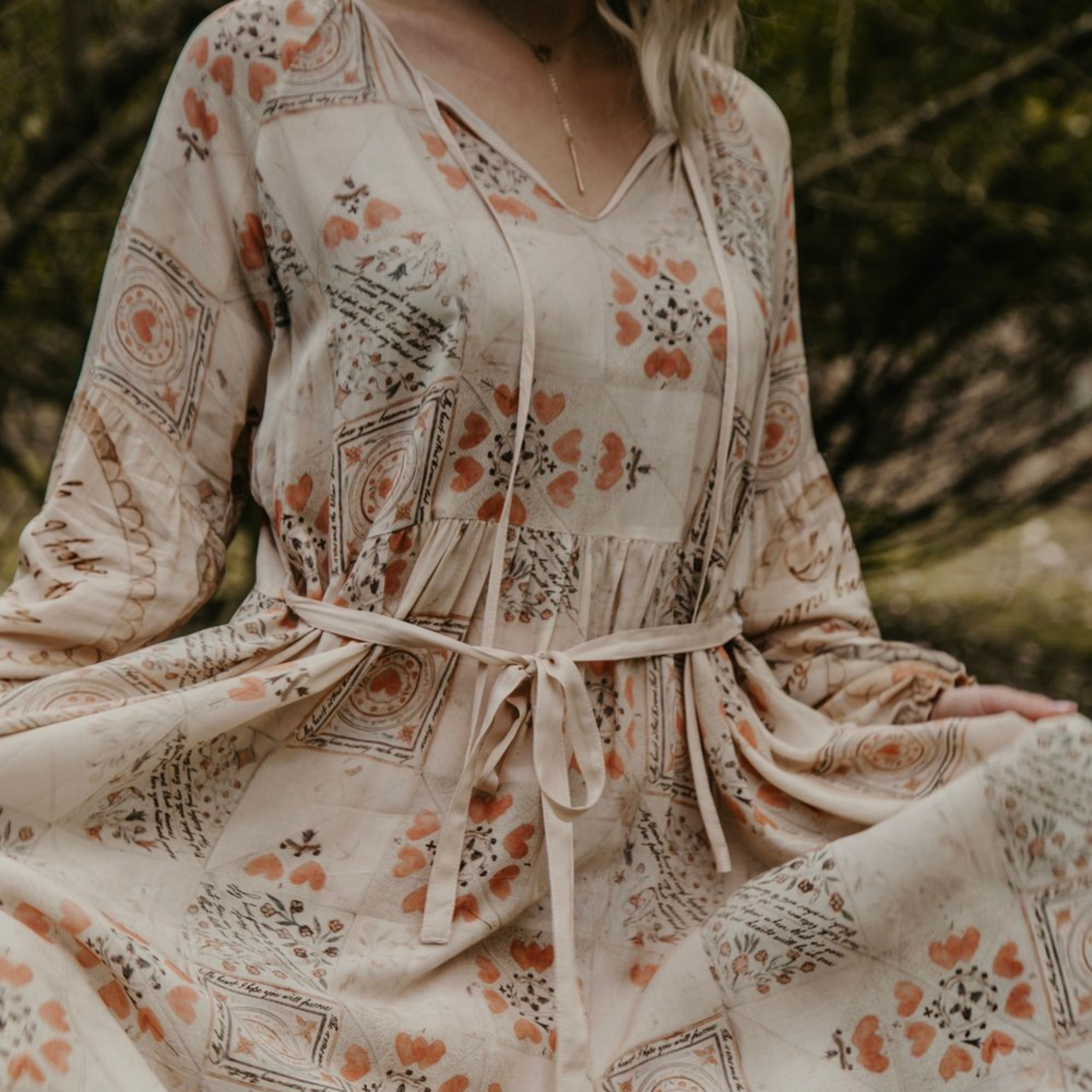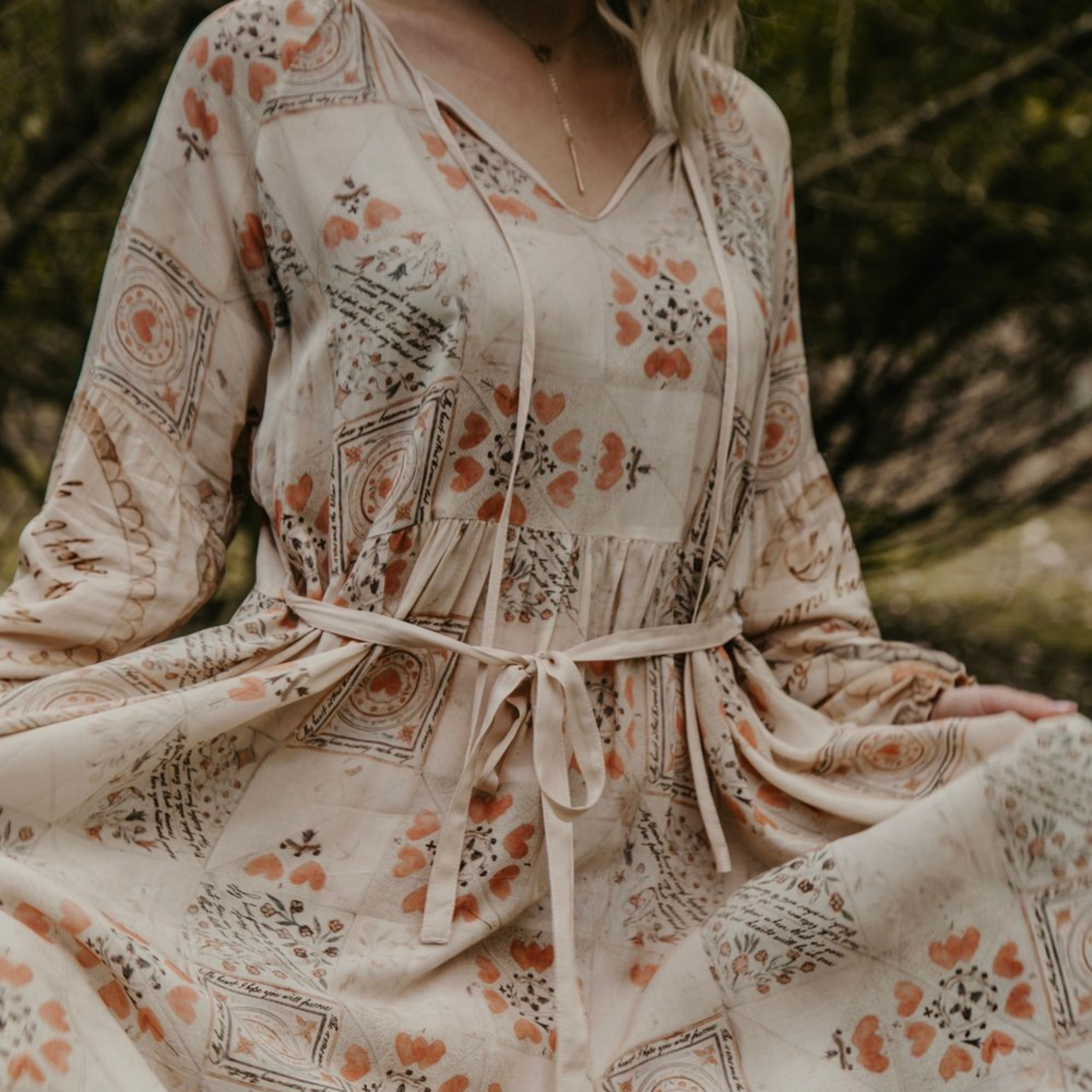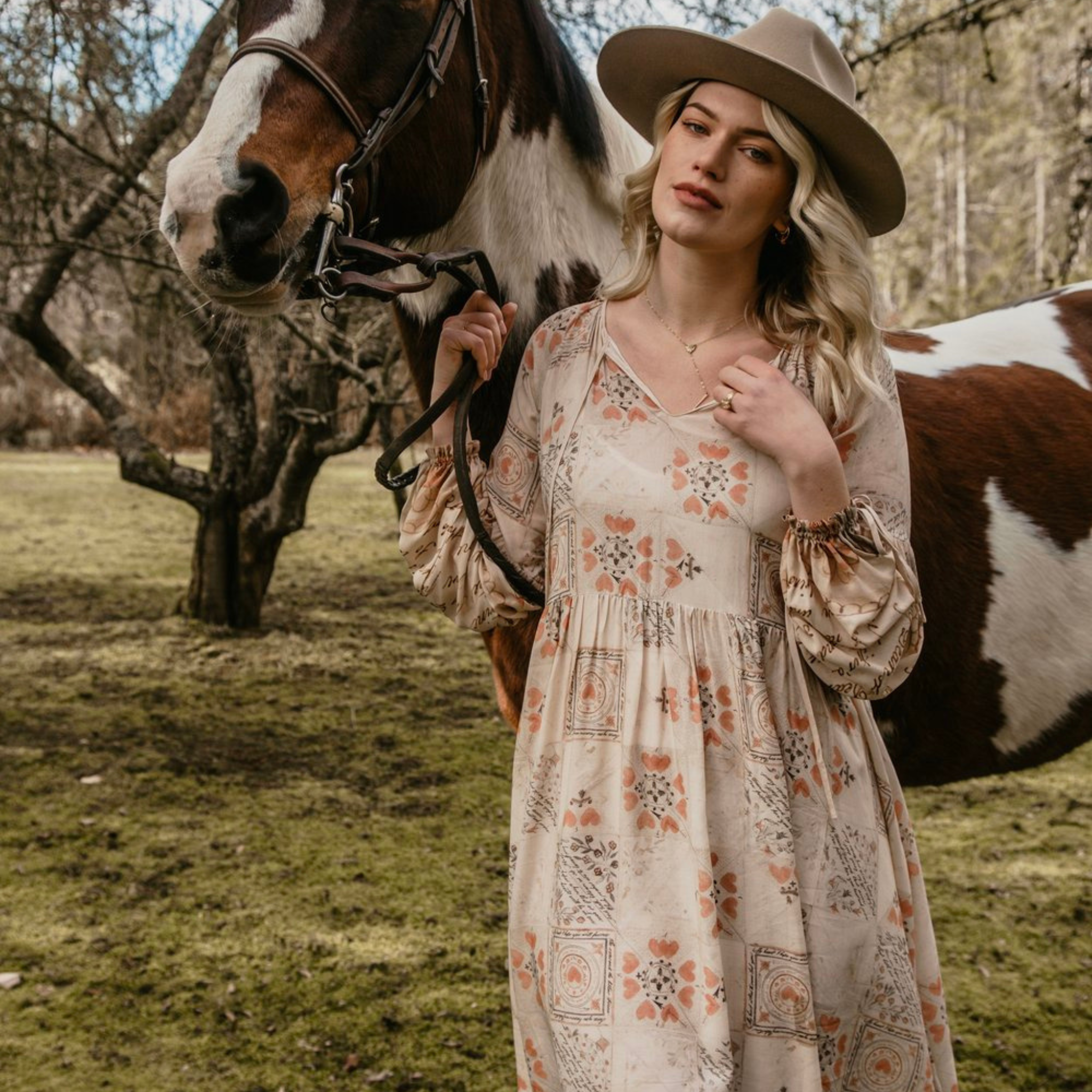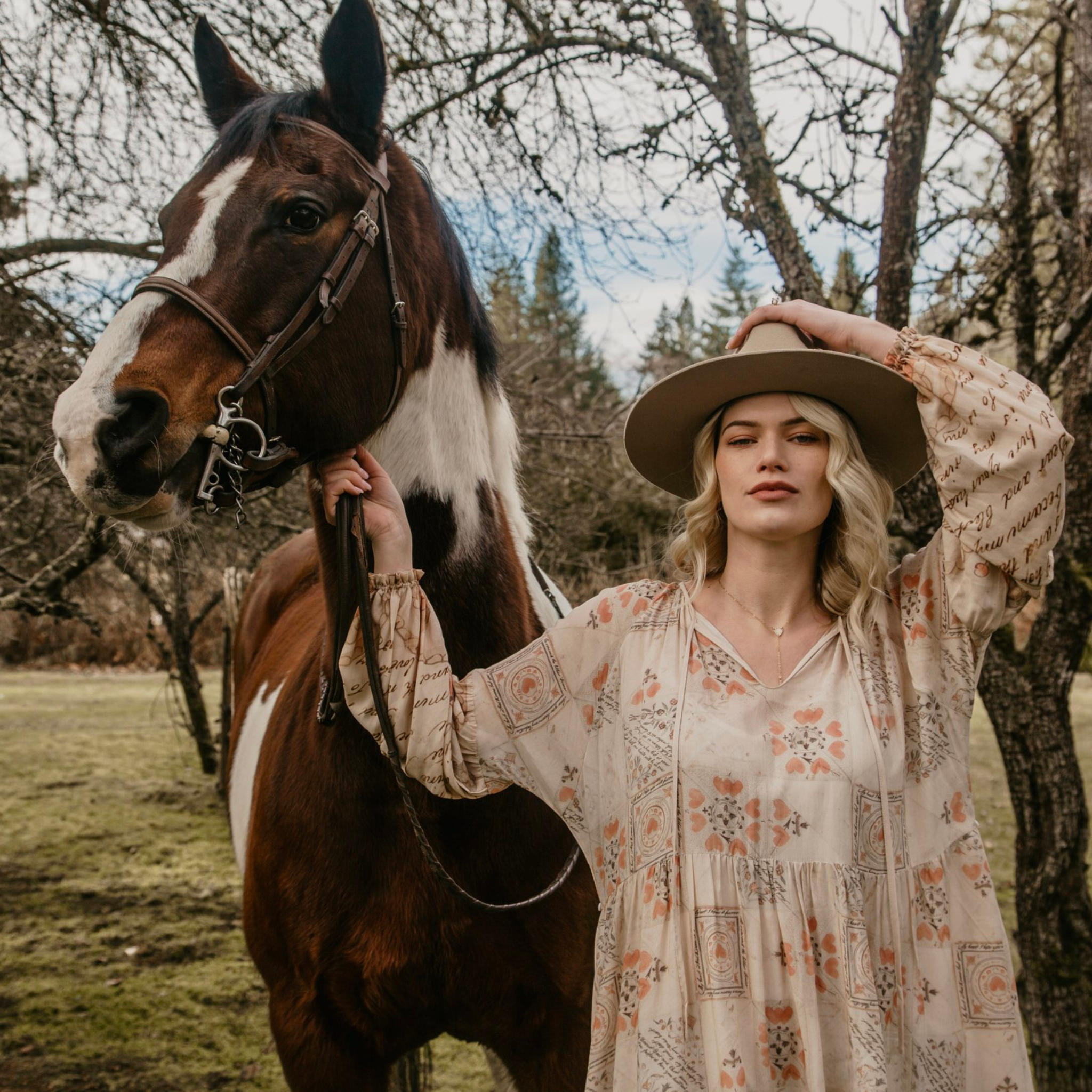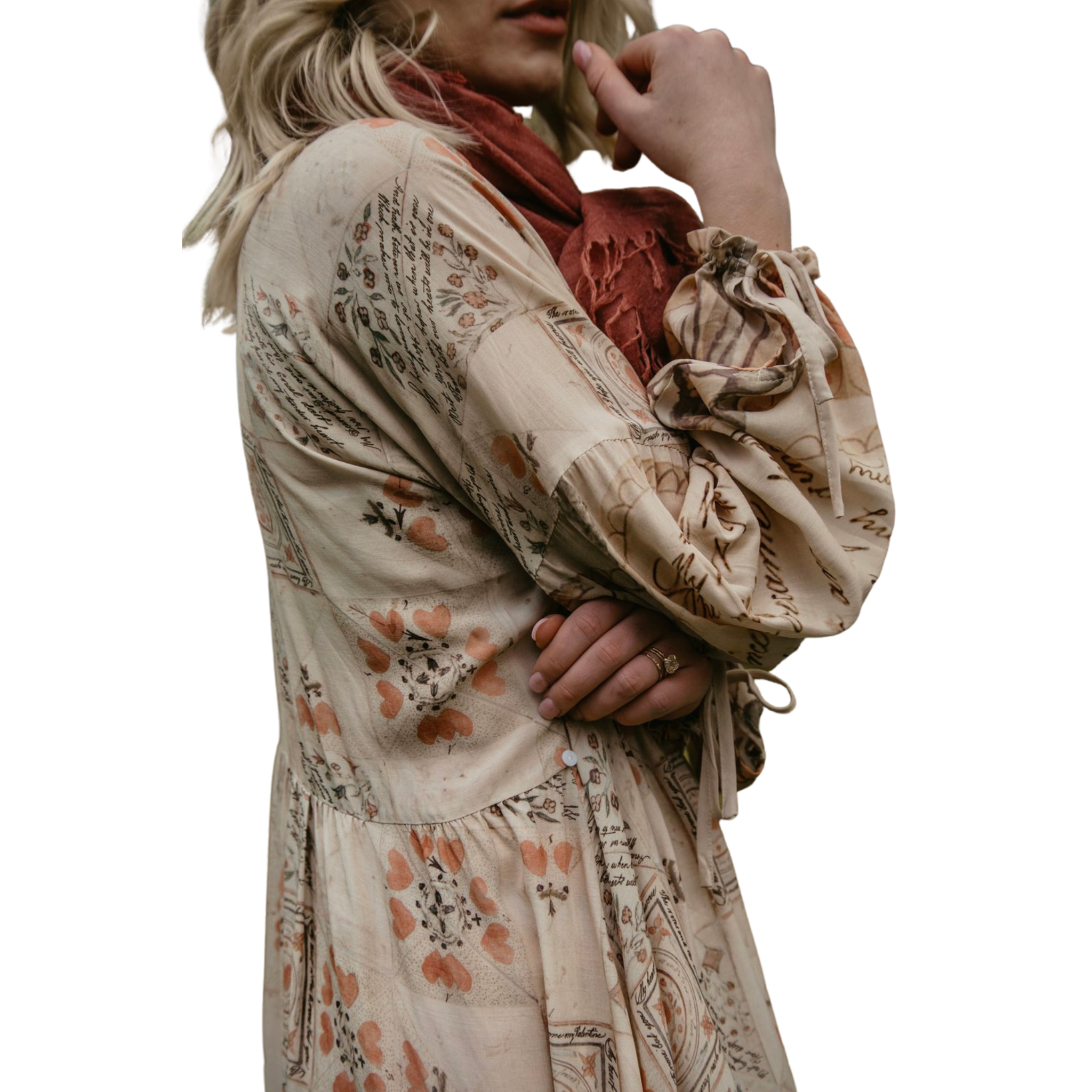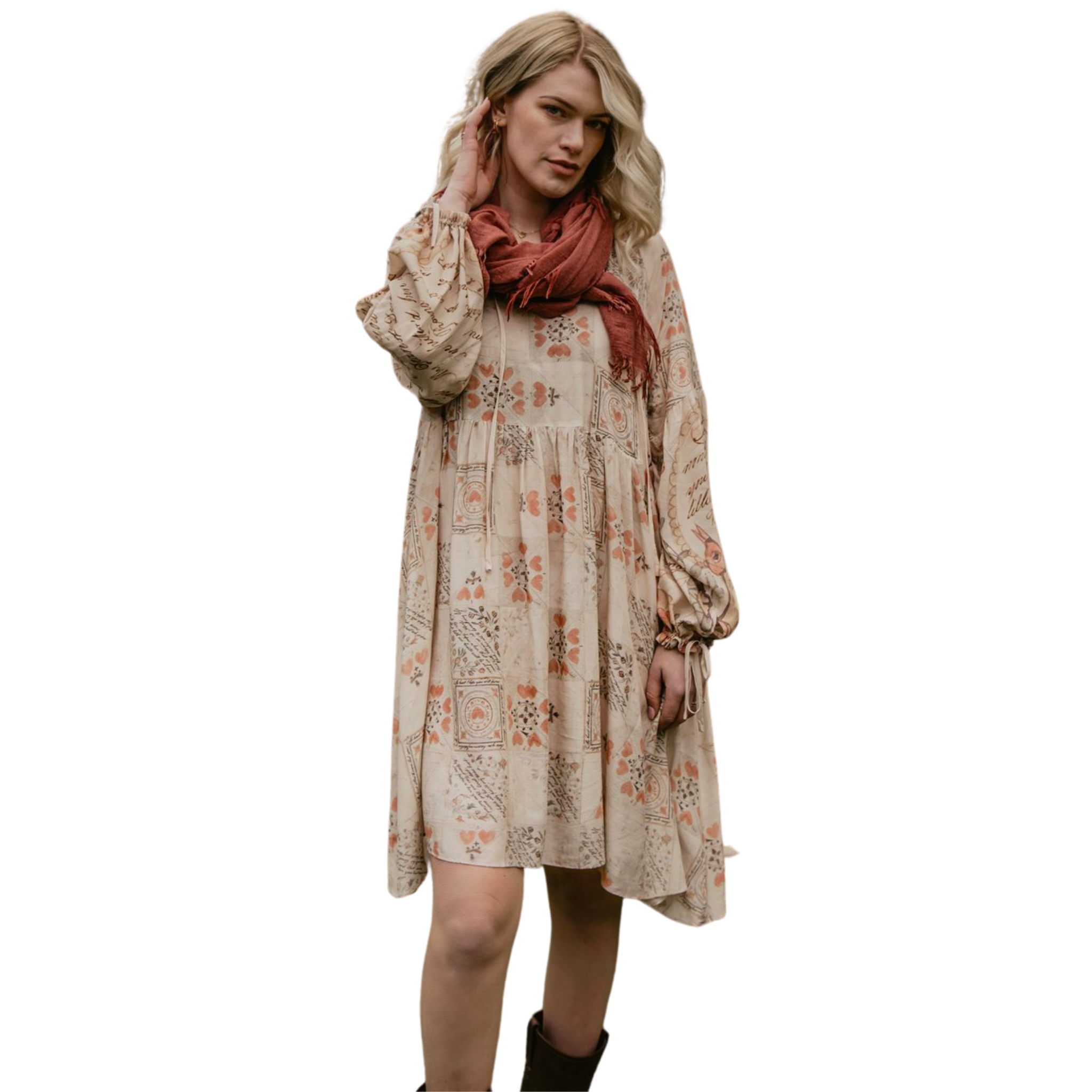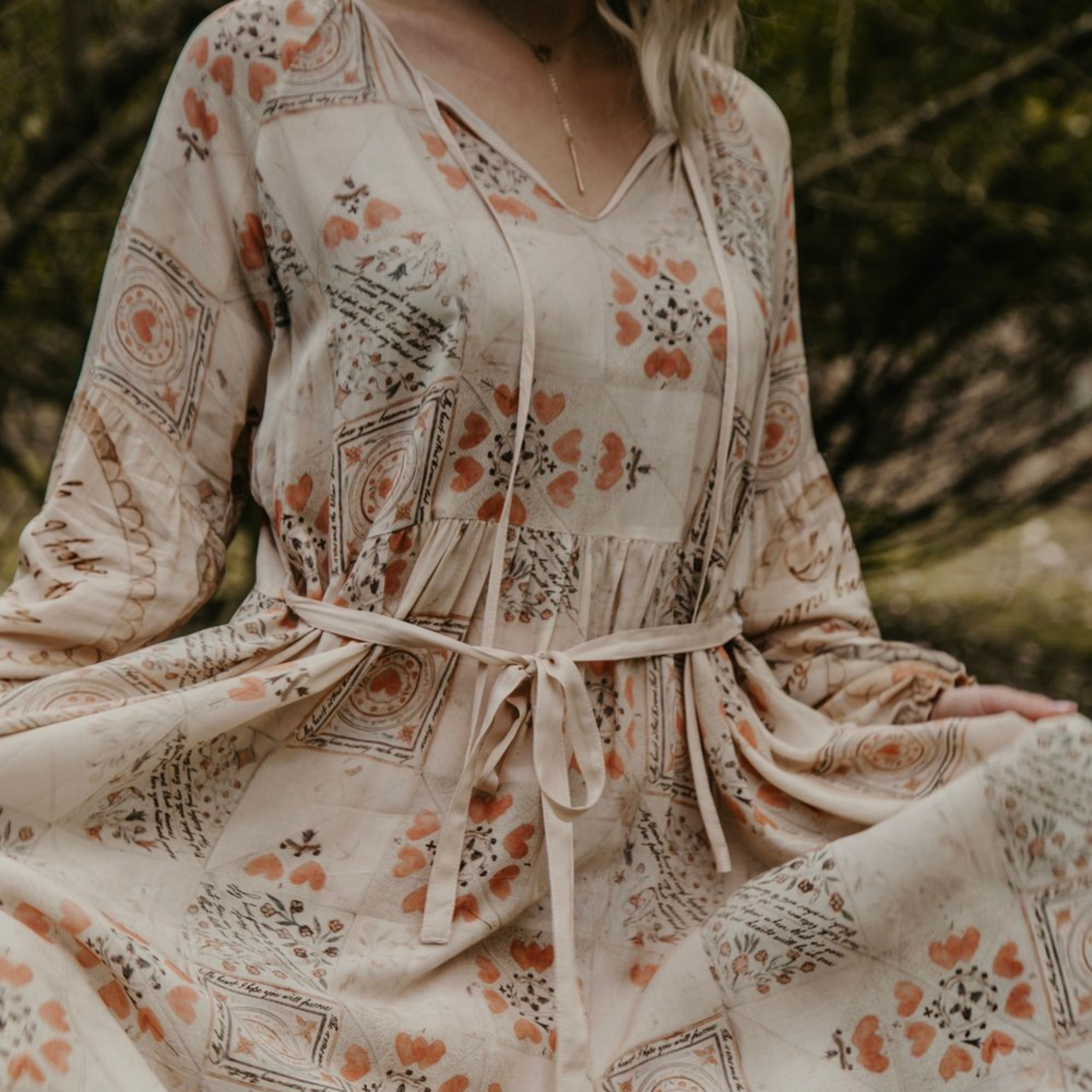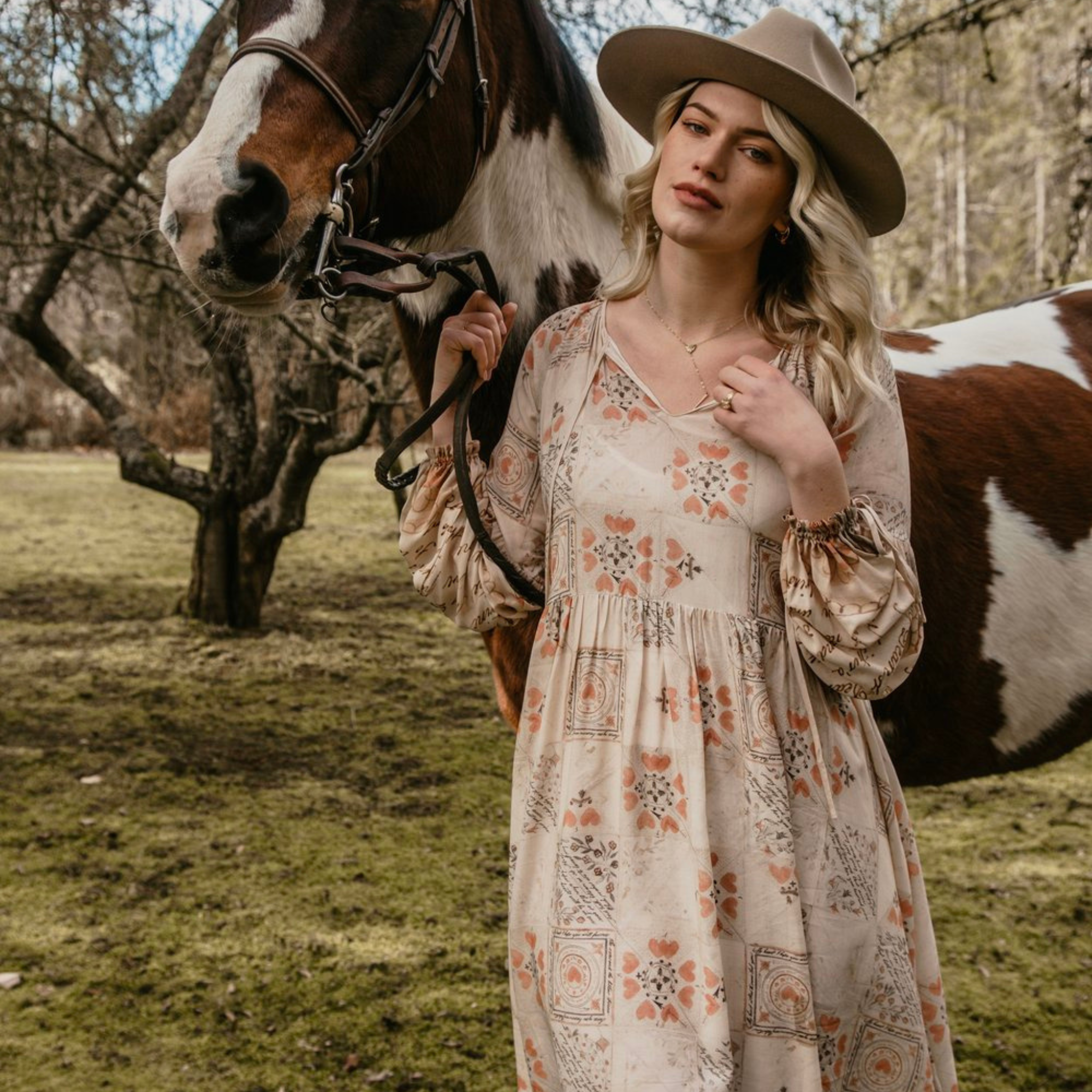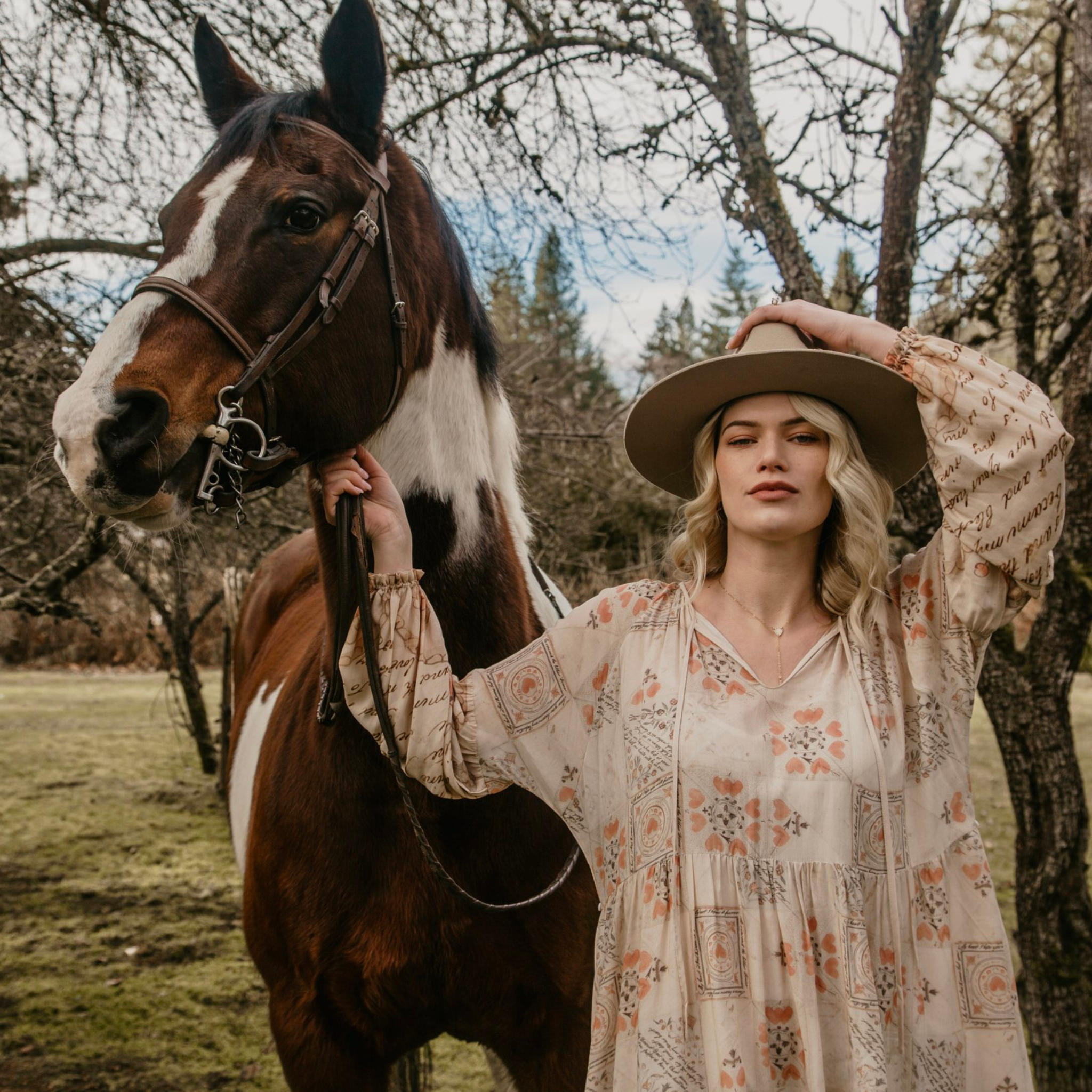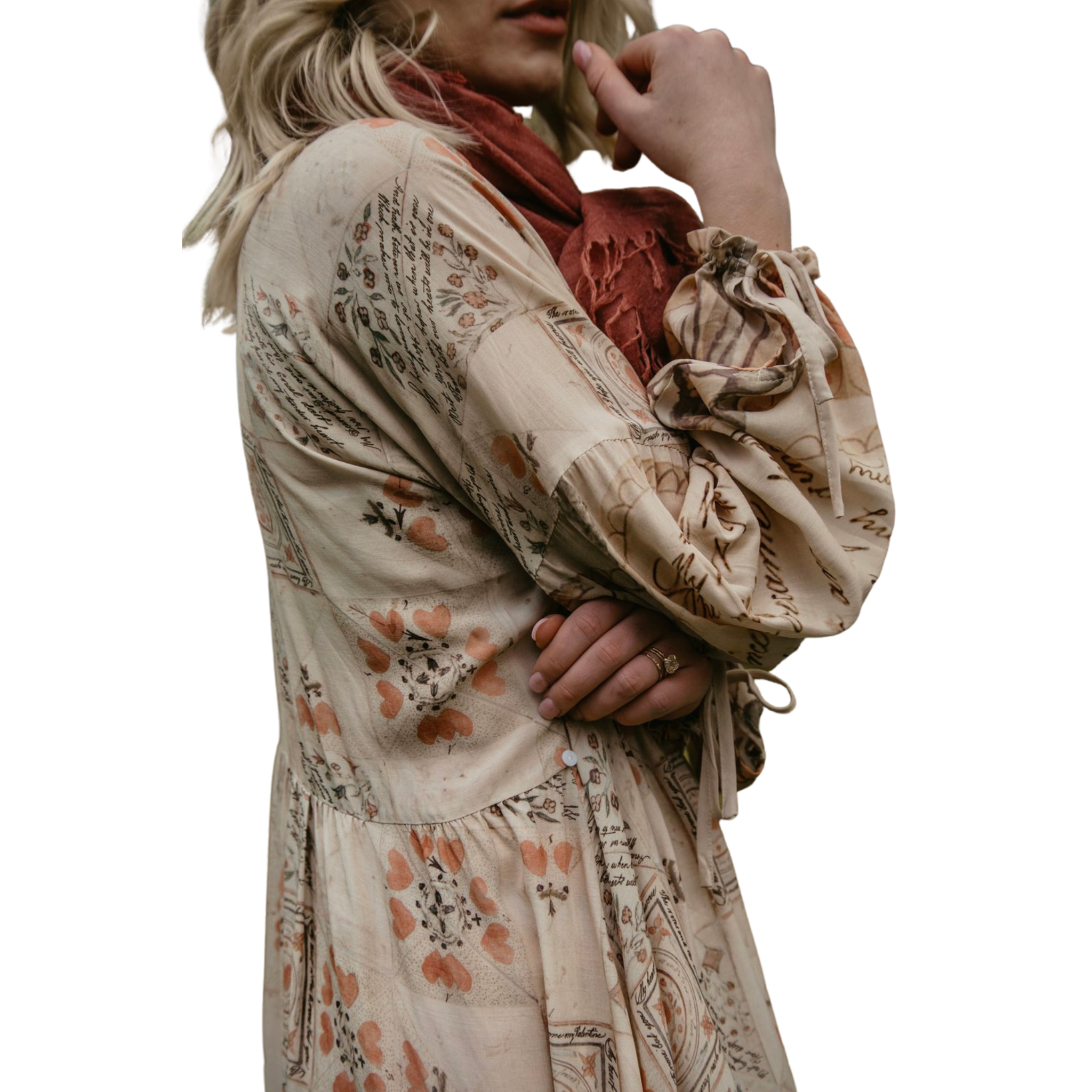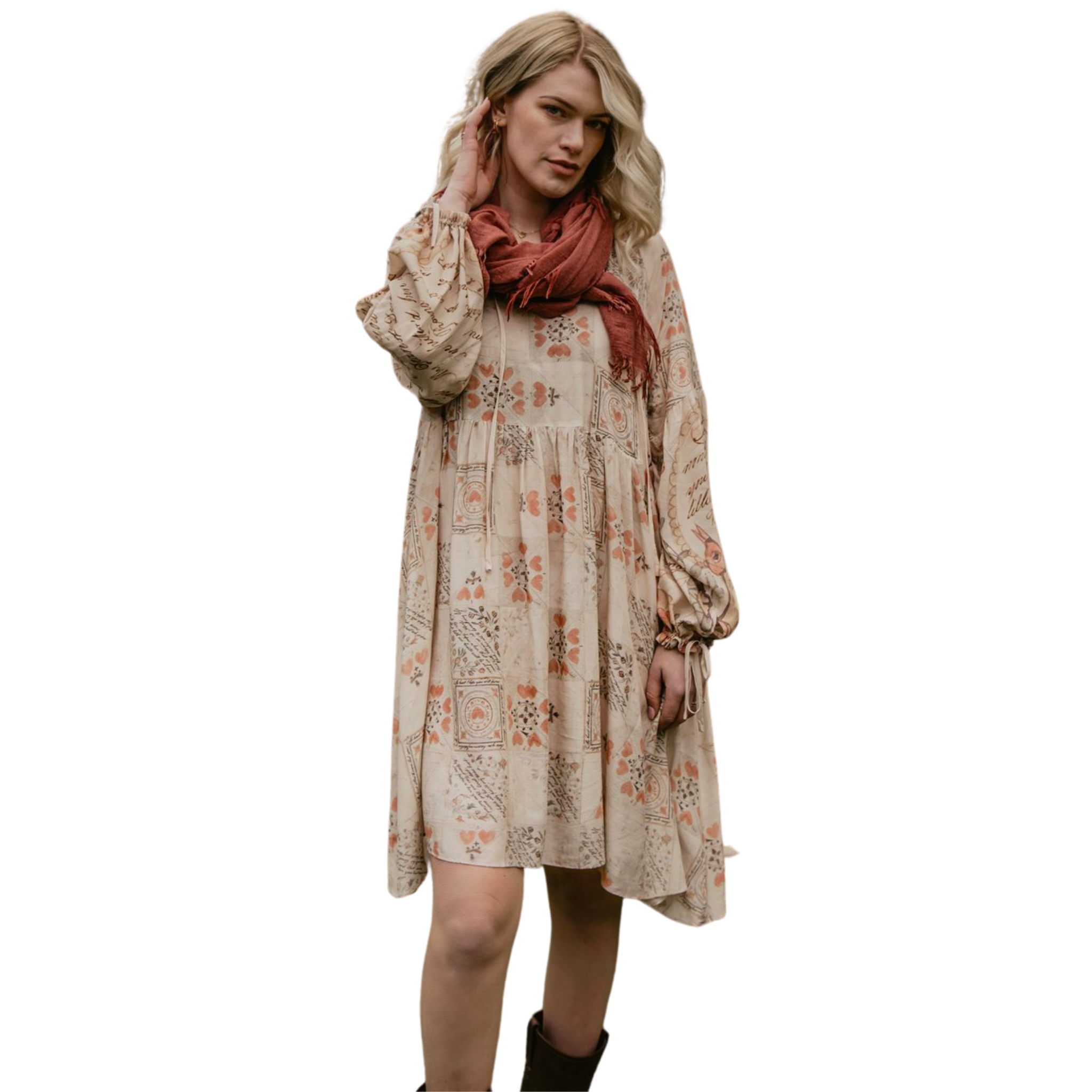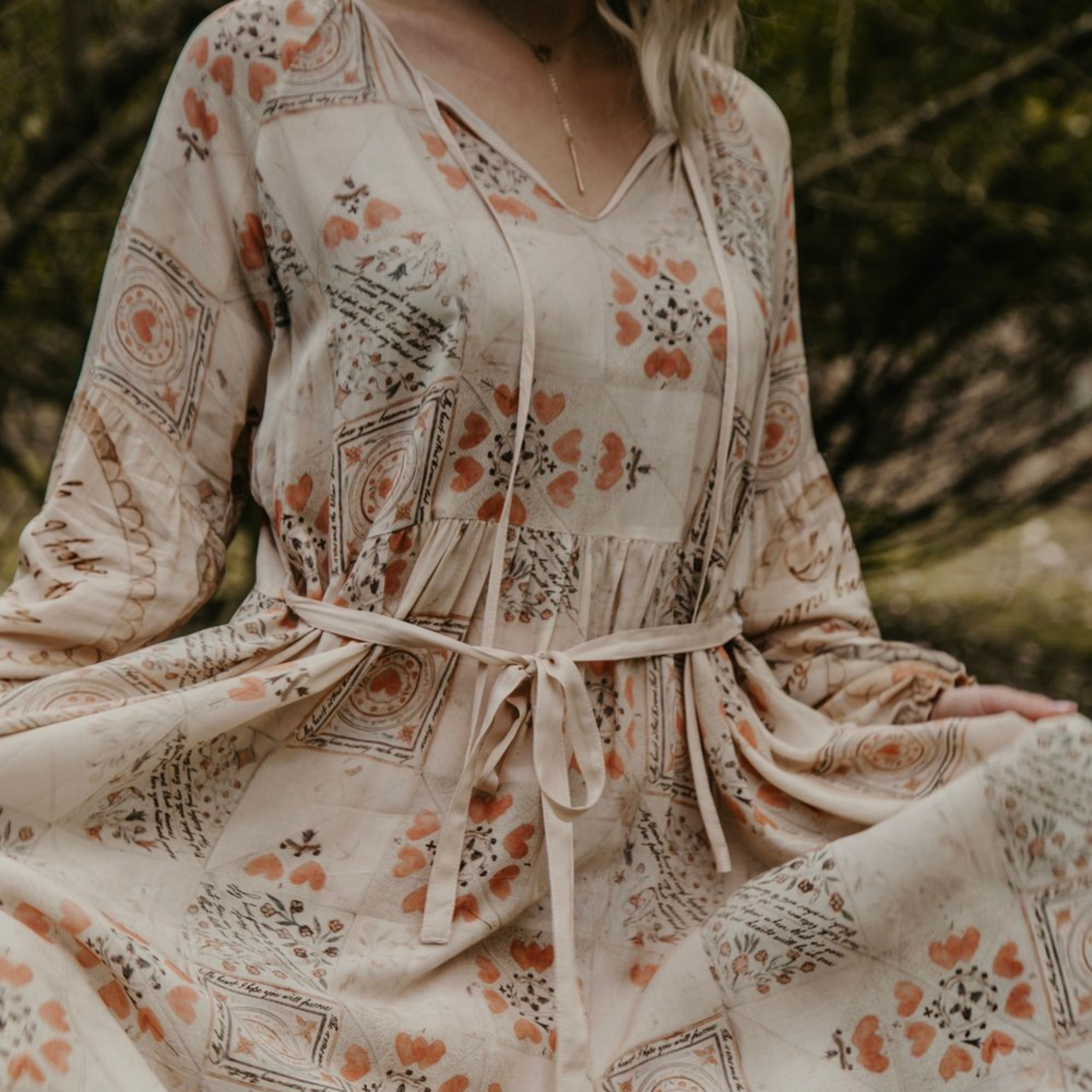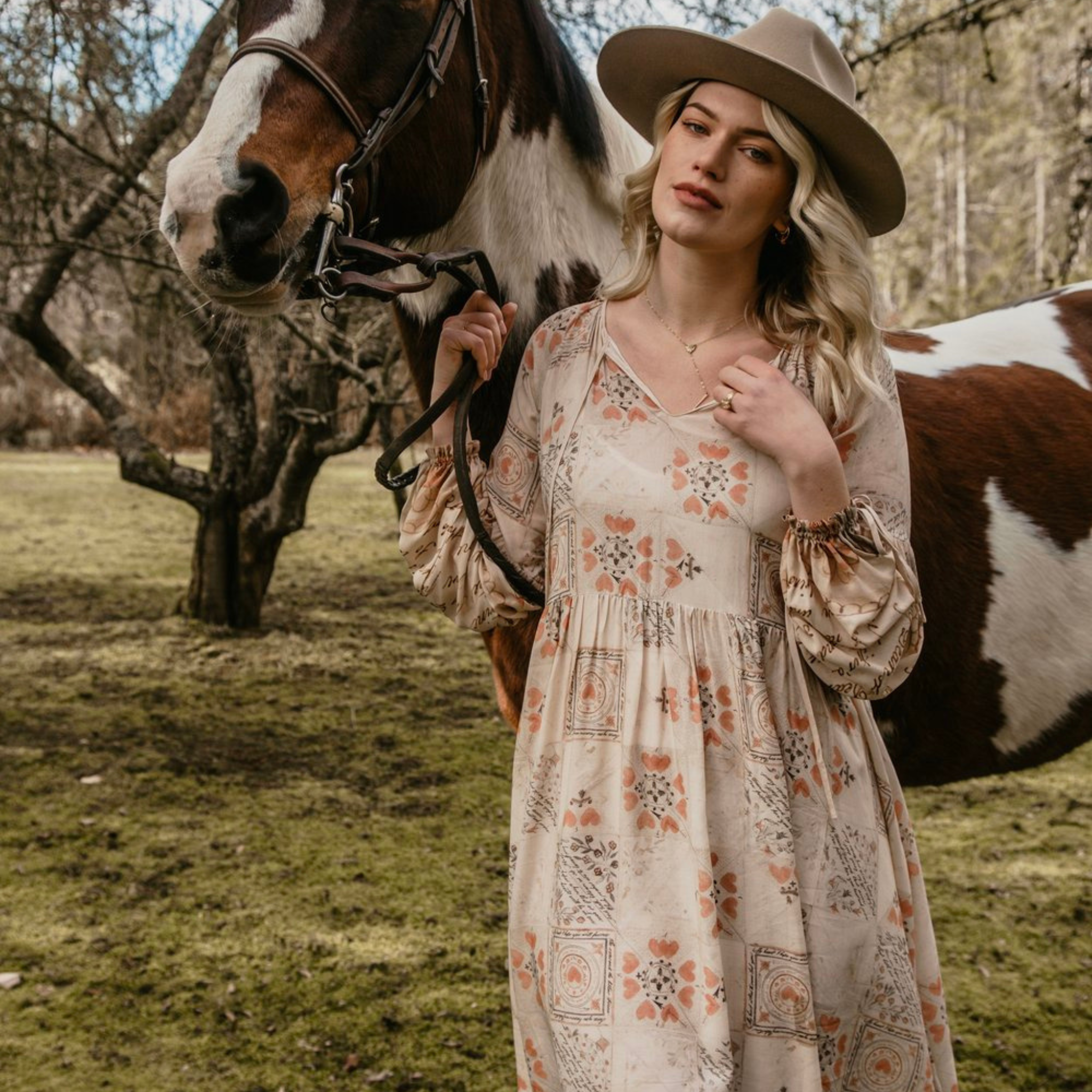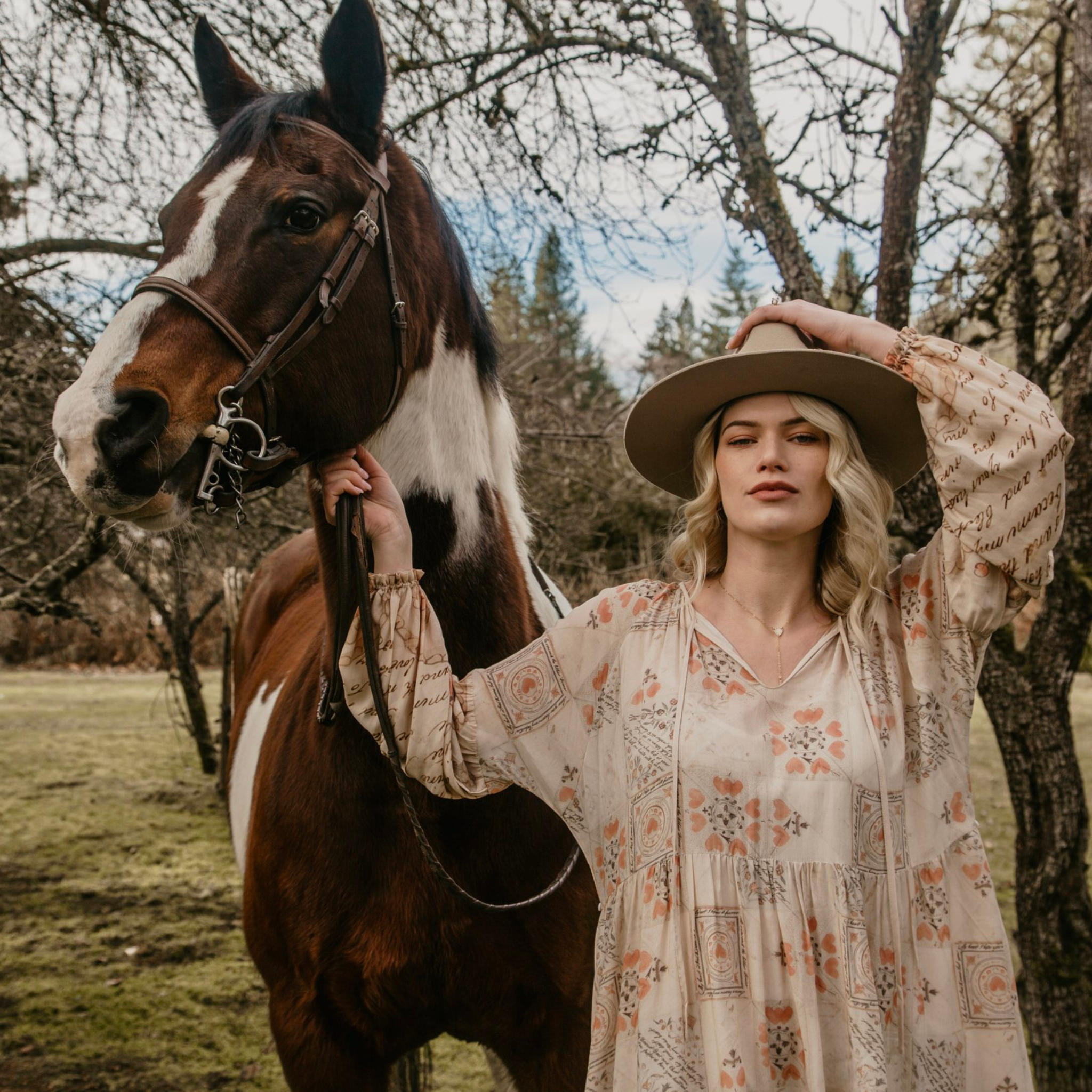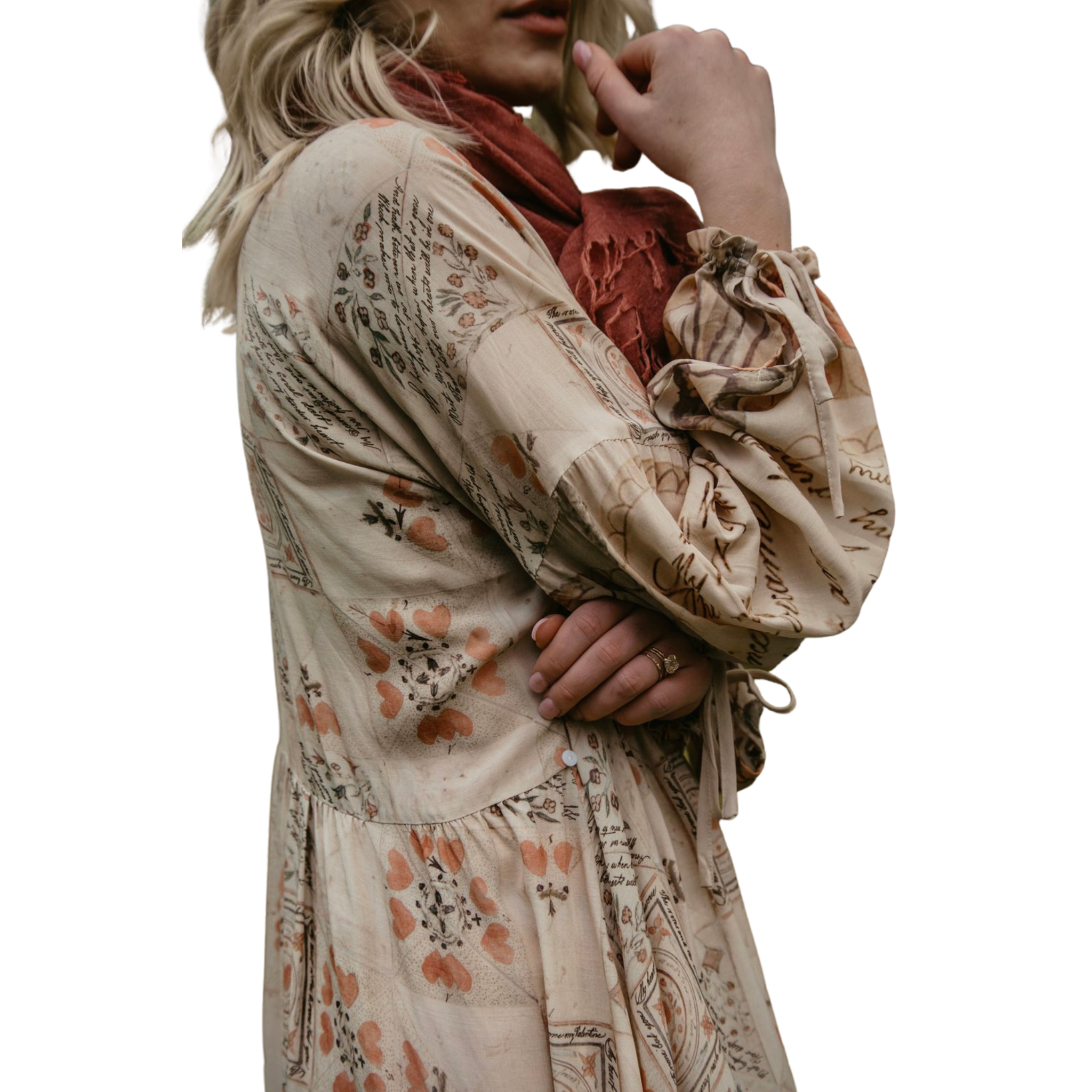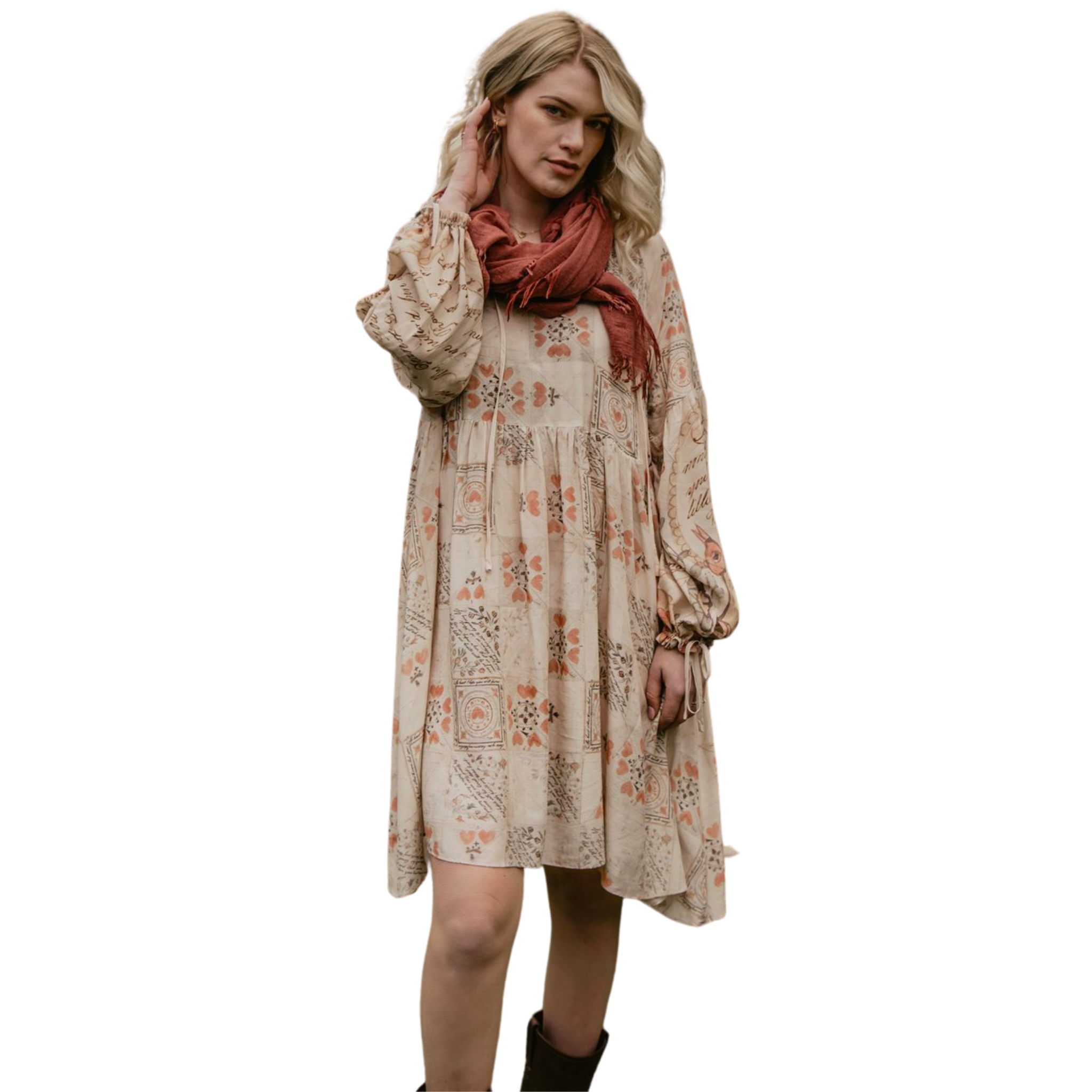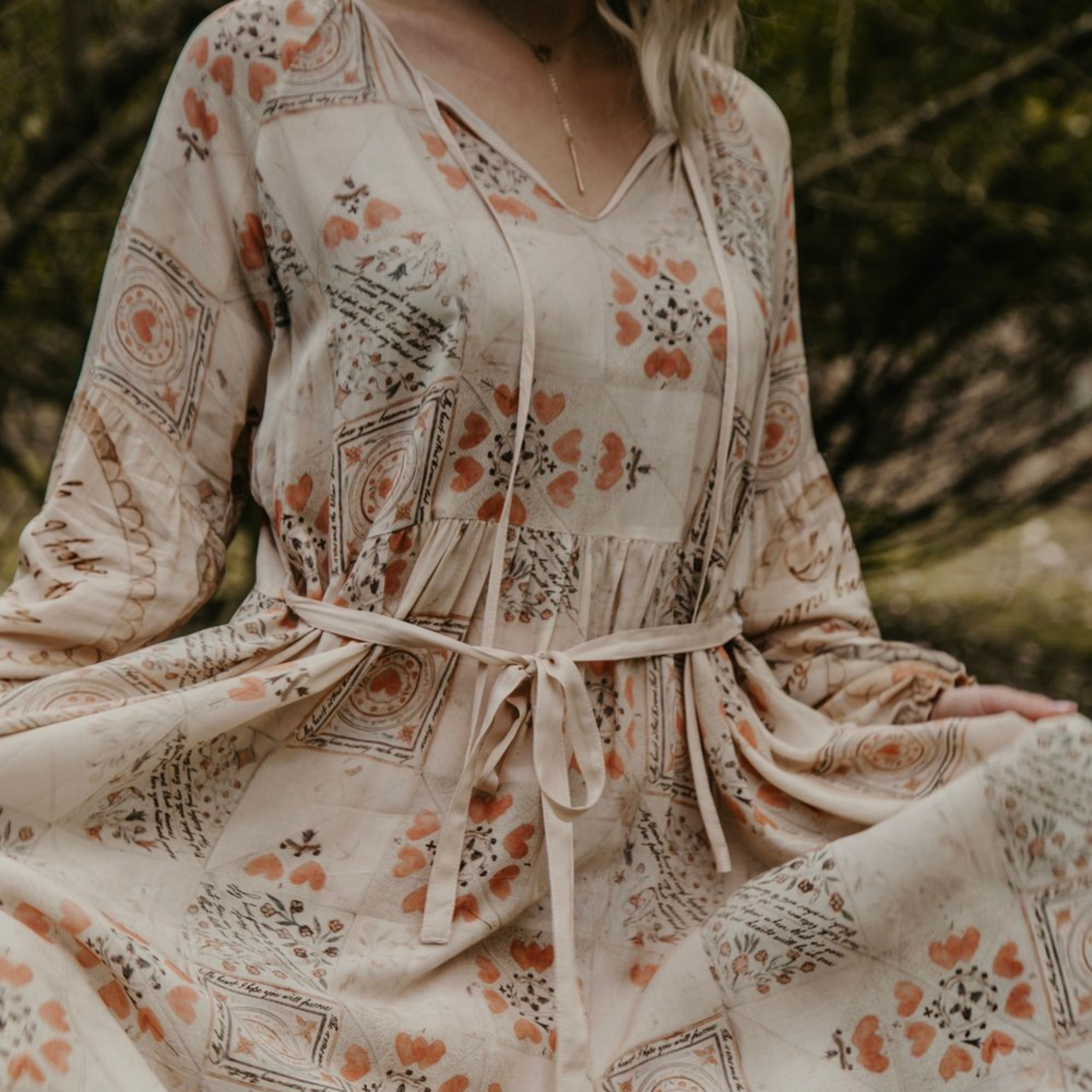 Love Story Frock Dress
This stunning frock is everything...beautiful, comfortable, reversible, adjustable, thoughtful, inspiring...did I miss anything?  The inspiration for this piece is a vintage paper valentine, which is over 200 years old!  The motifs are from the original valentine, along with the script, which reads,
"My heart is true to none but you
My heart I hope you will pursue
The roses and the lilies twine
Since you became my Valentine
Round is my ring and has no end
So is my love unto my friend."
One side features a round neck, while the other has a v-neck and ties.  The sleeves are adjustable as well, and can be tied wide as a kimono sleeve, at the wrist, or at the elbow for a 3/4 look.  Because this dress is unlined, it is slightly sheer, and is lovely with an additional slip or shift underneath.  Some choose to wear with neutral underwear instead, but an additional layer is recommended.
100% Viscose from Bamboo/Wood.
Handwash, or delicate cycle on cold, and hang to dry.
One size fits XS-XL.  It is an oversized look, with removeable waist ties to cinch in for a perfect fit!